Creating Sustainable, Renewable Dyes One Plant at a Time
By Felicia Ferguson | 
Photography courtesy of Stony Creek Colors
"From seed to closet, we are transforming the fashion industry and the world for good," says Sarah Bellos, the CEO of Stony Creek Colors in Springfield, Tennessee.
Indigo dye possesses a vibrant history that rivals the splendor and depths of its brilliant hues. Known for its value as a currency and luxury for people of wealth, "the color that changed the world" opened trade routes and grew economies in India, Asia, and the New World. The dye even played a role in deposing colonial rulers in Africa. Bellos, who also happens to be a 2019 Pritzker Emerging Environmental Genius Award nominee, is confident the moniker will endure in the future, changing the world once again by returning the fashion and cosmetics industries to their roots.
Modern-day indigo production is a synthetic chemical process created in 1897 by BASF, a German chemical firm. Their petroleum-based indigo dye replaced the plant-derived product used for millennia, as consistency and high volumes were needed for large-scale production of textiles. But, this synthetic dye opened a Pandora's box of chemical collateral damage.
The process of textile dyeing is now a leading cause of industrial water pollution. Ninety-one percent of the world's indigo is synthetically produced in China and results in over forty-five thousand railcars' worth of toxic or corrosive chemicals annually. Chemical ingredients in the dye include cyanide, formaldehyde, benzene, and others, which are not only poisonous to aquatic life but are dangerous to inhale. Some are also known carcinogens, substances linked to the formation of cancers.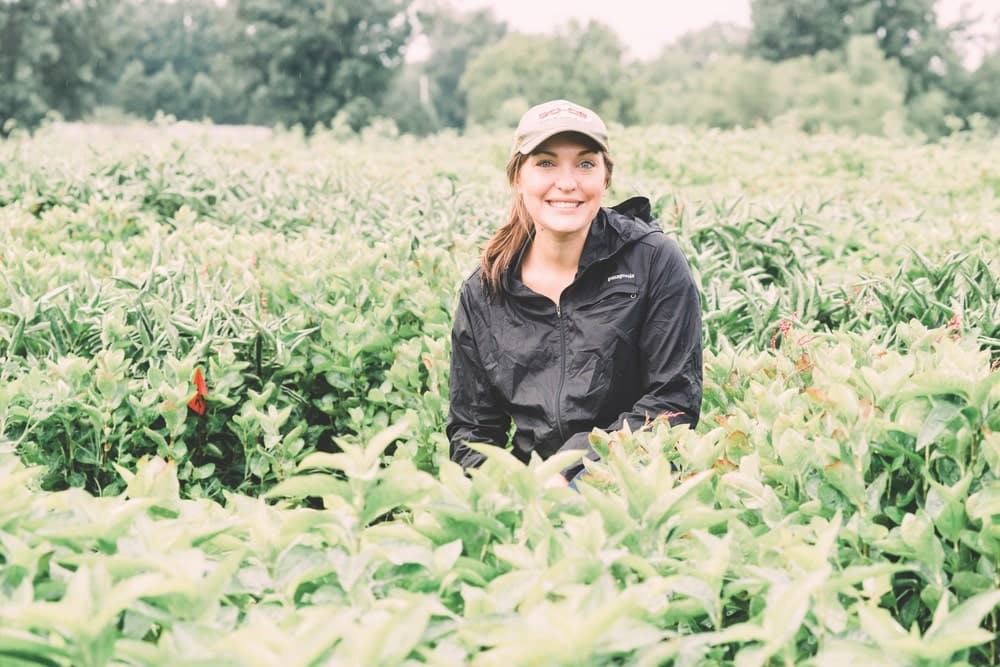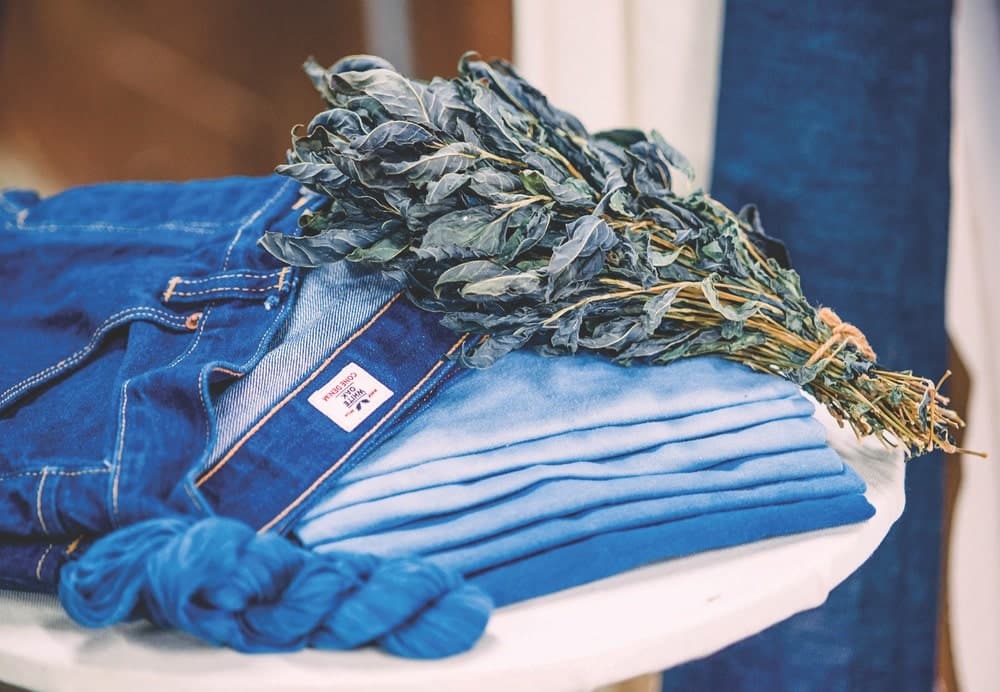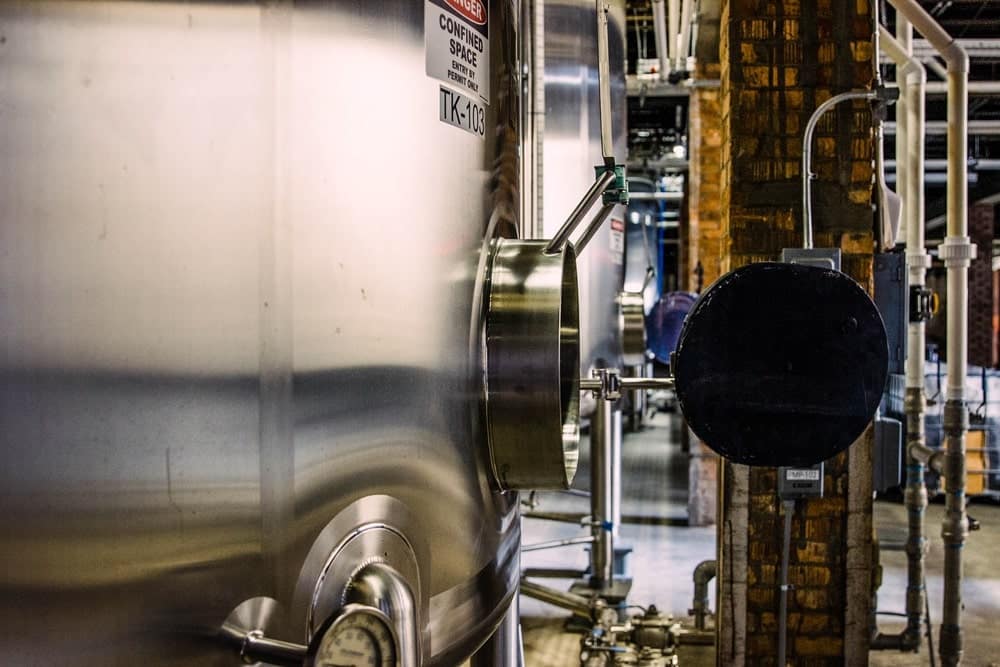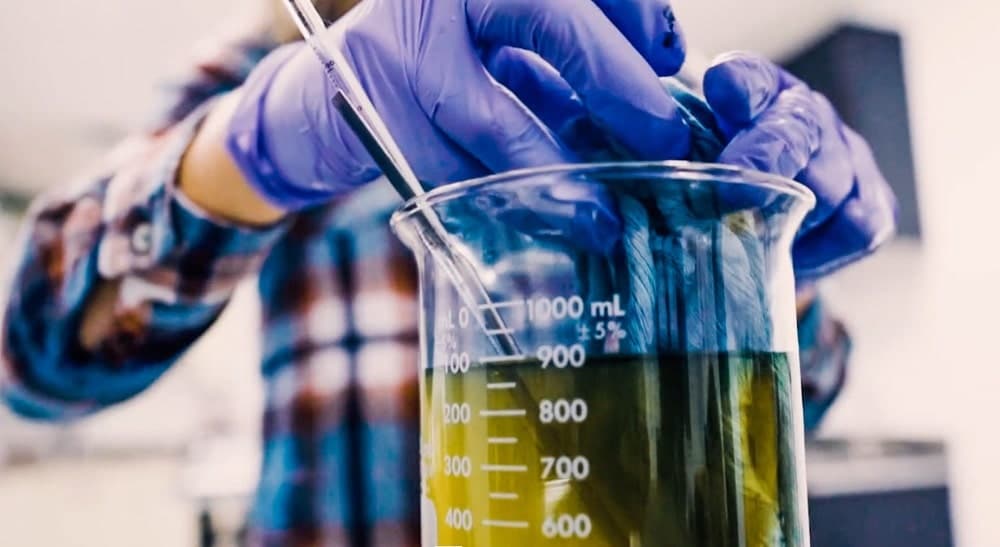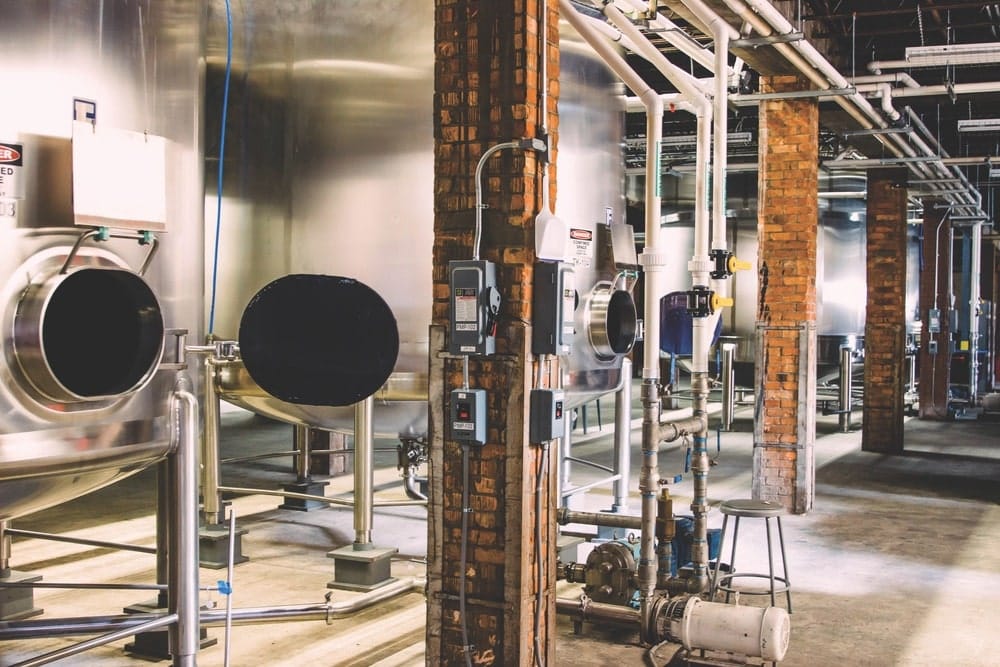 The increasing consumer awareness of the environmental impact and product safety, however, is spearheading a change in the fashion industry. Corporate brands like Levi's and Nike have committed to the replacement of hazardous chemicals used in the manufacture of their products. Stony Creek Colors sits on the cusp of this burgeoning desire to offer and promote more environmentally conscious fashion choices.
Plant-based indigo dye produced by Stony Creek Colors requires the simplest of ingredients—seed, soil, sunlight, and water—making it sustainable and renewable. The company partners with farmers in a fertile agricultural region north of Nashville, Tennessee, to plant its indigo crops, creating a local and stable base of crop material.
Growing natural indigo offers partner farmers a distinct advantage and sustainable alternative to commodity crops like tobacco, often their former mainstay crop. Indigo plants selectively bred by the Stony Creek Colors R&D team are well suited for the soil and climate of the southeast US. Naturally pest resistant, these legume varieties are harvested three times per year during the summer and can create their own nitrogen. This internal production allows the soil to maintain its fertility levels and often enriches it for other crops, making indigo a perfect addition to farmers' crop rotations. Additionally, both indigo and tobacco utilize similar planting processes. With no need for equipment or process modification, indigo is an easy and profitable drop-in replacement crop as the tobacco market decreases.
Bellos and her team are working to demonstrate that their new scalable, "carbon-positive" chemical manufacturing system will work not only for the fashion industry but other industries as well.
Another more global incentive to return to the cultivation and use of natural indigo is the plant's innate ability to impact the earth. "While global production of synthetic indigo requires nonrenewable, petroleum-based resources that contribute to increased carbon in the atmosphere, Stony Creek's sustainable crop and chemical production methods help sequester carbon in the soil," Bellos says. The company estimates that its method for producing the indigo needed to dye a single pair of jeans removes approximately sixteen pounds of carbon from the atmosphere. Bellos and her team are working to demonstrate that their new scalable, "carbon-positive" chemical manufacturing system will work not only for the fashion industry but other industries as well.
Dyes are extracted using Stony Creek's proprietary process and sold directly to textile mills and artisan customers as direct replacements for the more harmful synthetic dyes. Major fashion brands, aspiring designers, and denim enthusiasts may purchase rolls of denim dyed with Stony Creek Colors natural indigo through Cone Denim Mills, a historic North American denim manufacturer. For textile artists, home dyers, and small artisan dye businesses seeking to perform their own dyeing, Stony Creek Colors offers small lots of their dyes for direct purchase on their website, www.Dye.farm.
At a time when the "seed to something" mentality is creating a more bioethically responsible consumer, the cachet of natural indigo's sustainability and renewability offers a unique marketing advantage and product differentiation in an industry where nearly every designer boasts a denim line. Patagonia, Lucky Brand, J.Crew, and Levi's Vintage Collection, as well as boutique jeans designers like 15 Mercer in New York City and Tellason in San Francisco, appreciate the opportunity Stony Creek Colors presents. Each label has incorporated Bellos's indigo dye in at least one of their denim products, proving the viability of using plant-based dyes.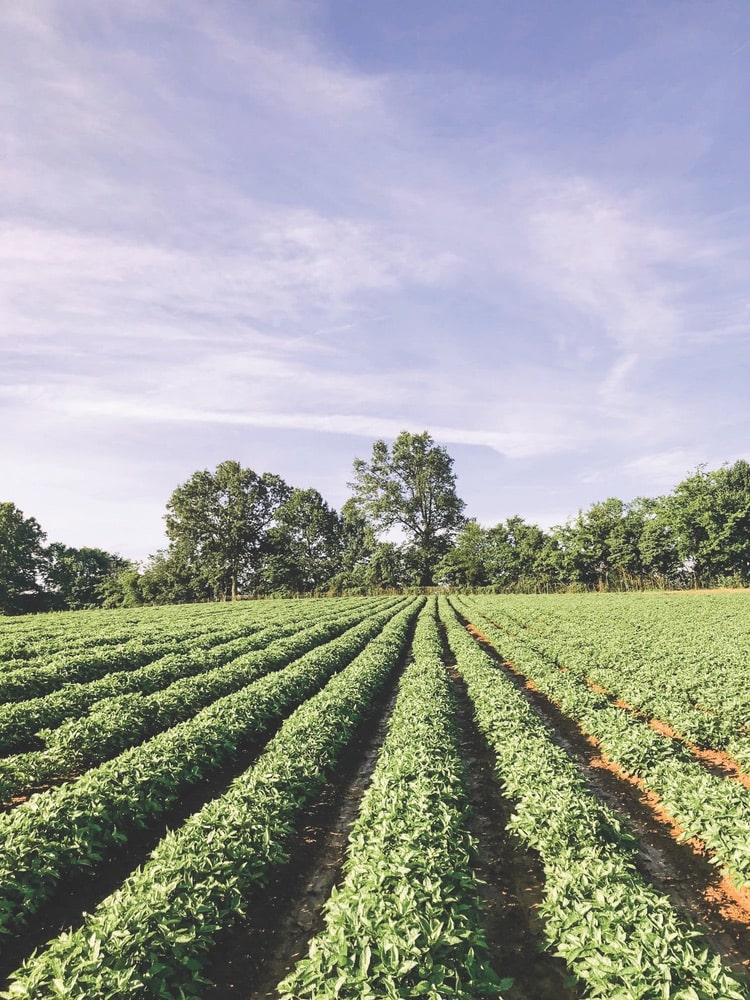 Since 2015, 100 percent of the Stony Creek Colors indigo yield has sold out each year immediately upon production, but Bellos has her eyes set on more than textiles. "Mainstream fashion consumers are beginning to understand their exposure to toxic chemicals through the clothing, food, and cosmetics products they purchase, and the transition away from artificial colors and harmful chemistries is well under way," Bellos notes. "The European Union, for example, has already banned artificial, petroleum-based colorants in foods, and natural colors are the norm."
Changes are still needed in the US food and cosmetics industries. Bellos explains, "Today, a derivative of the petroleum-based synthetic indigo (yes, the one made from cyanide and formaldehyde) is an FDA-approved food colorant, but the plant-derived chemical is not." But she is doubtful this will be the case for much longer as Stony Creek Colors gains traction in the textile industry and proves their ability to bring a viable and competitive alternative to the industrial market.
Stony Creek's increasing market saturation, coupled with the global food and cosmetics industries' redirection toward sustainable and organic products, creates a prime opportunity for the future. And Bellos and her team are ready. The company is currently working to contract with more farmers and expand their acreage into South Central Kentucky; they are also pioneering new applications for their renewable colors. Their R&D team is focused on improving the indigo plant genetics, leading to an increased crop yield per acre and creating even more efficiency gains. The refining and expansion of the natural dyeing process combine the best of technology's benefits with the long history of sustainability, returning plant-based dyes to their ancestral preeminence and helping to heal the planet, one dye at a time.
— V —
---
Visit StonyCreekColors.com to learn more.
Felicia Ferguson holds master's degrees in healthcare administration and speech-language pathology but is currently an award-winning freelance writer and author. She finds inspiration in lakes and gardens and is blessed to have both at her home in Destin, Florida. More details can be found at FeliciaFergusonAuthor.com.
ARTICLE CATEGORIES