Giving and Receiving
By Lisa M. Burwell
Lights! Camera! Action!
At the start of each new year, Hollywood acknowledges the best of the best with a series of award ceremonies. The Golden Globes is the first stop on the lineup of red-carpet events, followed by the SAG Awards and then the Oscars. The Help, The Descendants, The Iron Lady, The Artist, Moneyball, and My Week with Marilyn are just a few of the nominated titles we've been hearing about in the media. Hollywood hype and celebrity star power are causing moviegoers to descend upon theaters to check out movies they might not normally be inclined to see. Our brand-driven culture has led many to realize the power of celebrity endorsements over the past few decades. Nike was one of the first trailblazers into this genre of celebrity brand marketing; as a result, its brand was catapulted into superstardom.
So, it's no real surprise that VIE decided to be one of the sponsors at the exclusive GBK 2012 Golden Globes Celebrity Gift Lounge held at L'Ermitage Beverly Hills this past January prior to the 69th Annual Golden Globe Awards. Other sponsors who presented their brands to Hollywood's elite included the Sandra Brooks Collection (www.sandrabrookscollection.com); Crizal SunShield™, whose no-glare lenses were found in designer sunglasses from Fendi, Prada, and Burberry; Air Pacific, who gave all of the nominees and presenters round-trip tickets for two to Fiji and accommodations for the celebs at exclusive five-star island resorts in Fiji, including Yasawa Island Resort and Spa, Vomo Island Resort, and Tadrai Island Resort; Hayari Parfums, who debuted their oriental floral fragrance for women, Only for Her; and many more. During the two days leading up to the Golden Globes, which was held at the Hilton on Sunday, January 15, a cavalcade of celebrities stopped by the rooftop at L'Ermitage to pick up their swag. A plethora of gift lounges are scattered in hotels throughout Beverly Hills prior to the Golden Globes, but many attendees, sponsors, and celebrities alike told us that GBK's was the best of the best and we were glad to be a part it.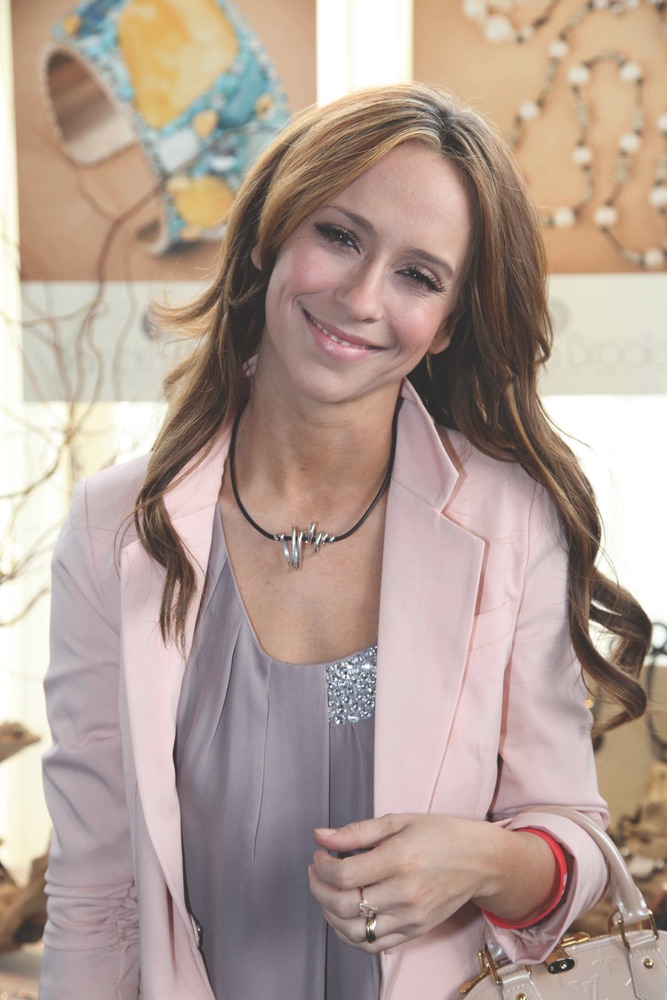 This genre of marketing is basically all about brand alliances, product placement, and celebrity endorsements—aligning with the star power of actors and actresses, playwrights, directors, and their publicists. The event organizer, GBK (www.gbkproductions.com), has been planning events such as this for years and has seen firsthand how start-ups have gone from obscurity to attaining national status, top-of-mind awareness, and, of course, increased revenue. Take RevitaLash, for example, a brand that has been partnering with GBK for the past few years. "They are now almost a household name and continue to grow their revenue," cooed GBK owner Gavin Keilly. GBK's sponsors included a wide range of creative, luxurious, and select companies who shared their products and accomplishments with industry tastemakers and celebrities, all while giving back to greater causes, such as poverty and education. "As much as we give our sponsors the chance to present their products to celebrities in an effort to launch their business with star-power endorsement, we also believe in giving back." GBK alone donated 20 percent of the event's proceeds to the Clinton Global Initiative and Fenc Fiji, which helps to educate the underprivileged children in Fiji, and Stop Bullying Now.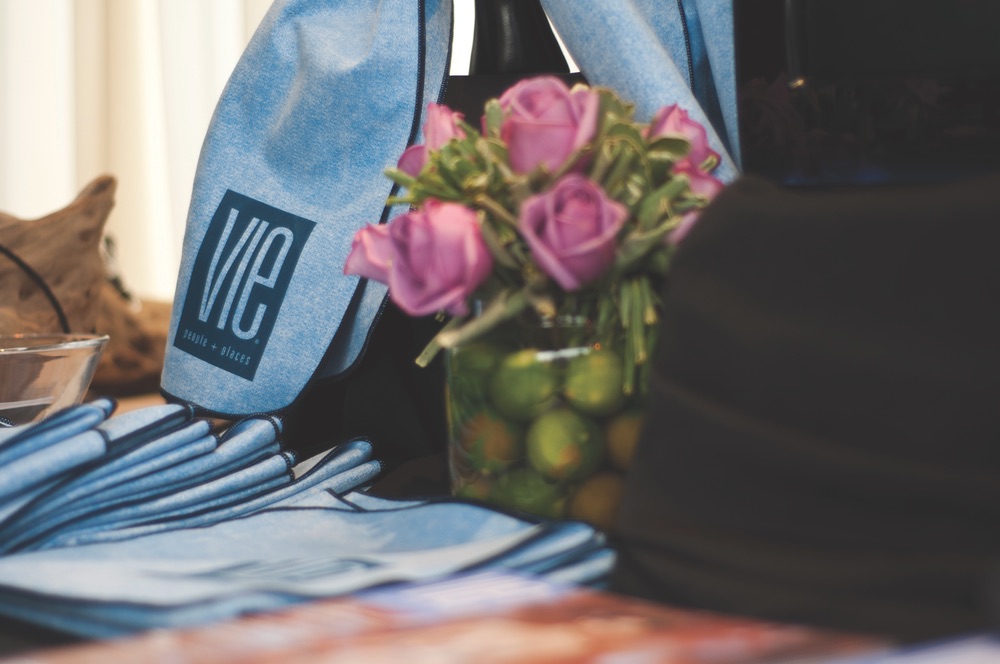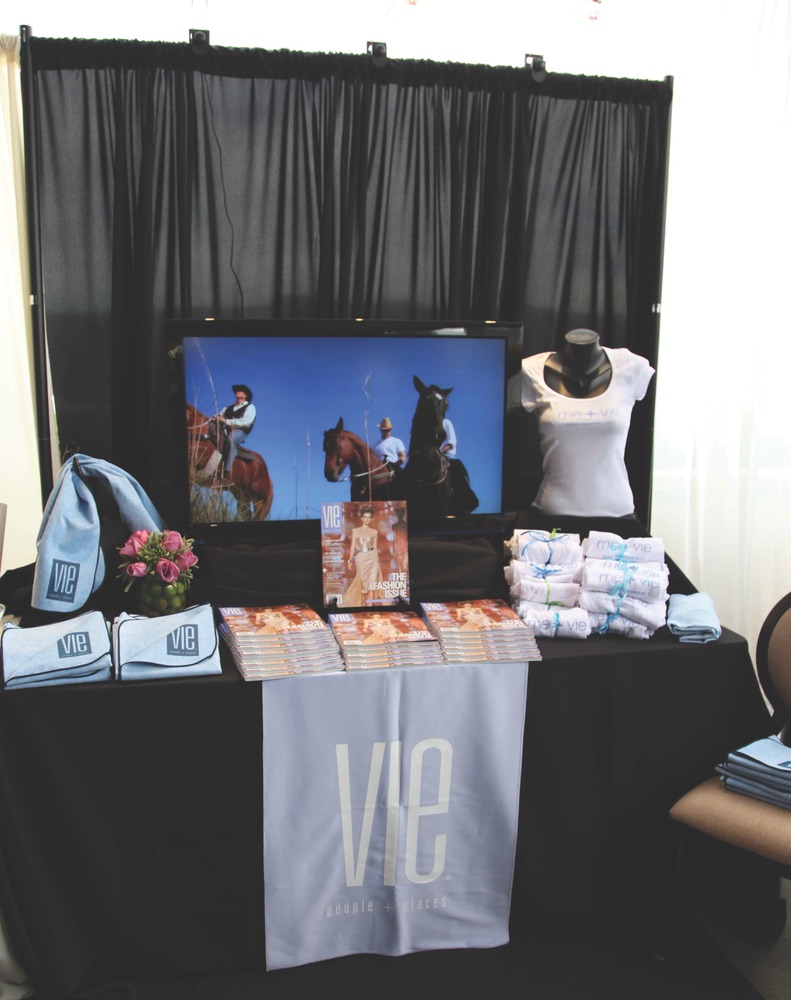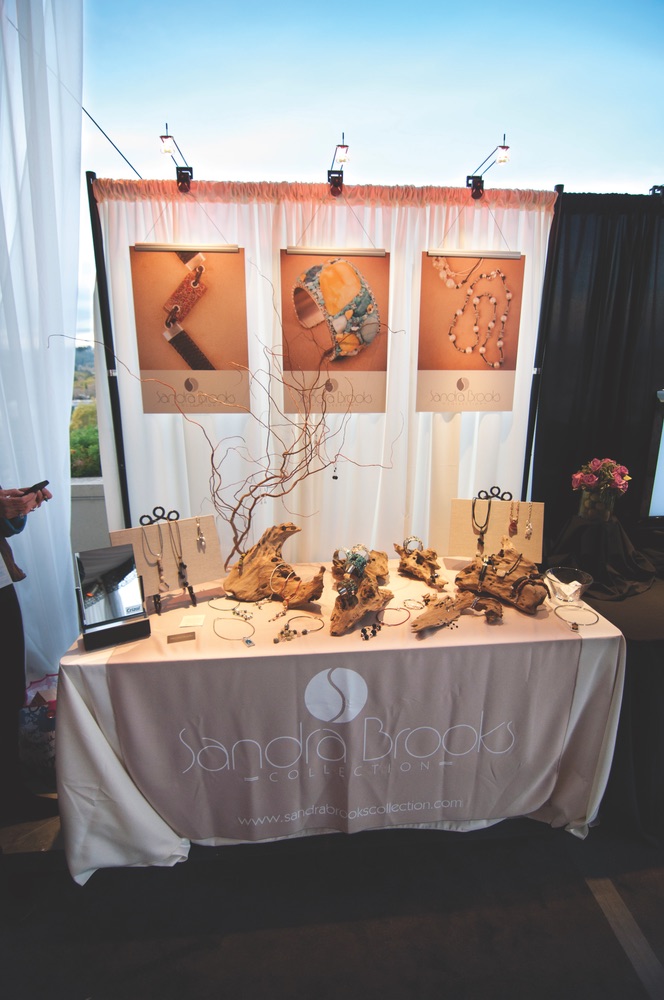 As I watched the intense marketing network unfold on the beautiful rooftop of the boutique hotel in swanky Beverly Hills, a Biblical verse from my childhood struck me at the core—"It is more blessed to give than to receive." Everyone was giving and receiving in some way: the celebrities were accepting gifts and in turn giving their brand of star power to endorse those products; the sponsors were giving their products and taking the star power in hopes of launching those very products. But, what surprised me the most was how genuine everyone was. The celebrities were gracious and humble, and at times seemed a little bashful to have all of these gifts bestowed on them. It was evident that this was part of what their industry suggests to keep up public relations. But the genuine smiles and attention each of them gave as over twenty-five sponsors shared their elevator pitch was impressive. Were they acting? They couldn't all have been that good, so I've concluded they were just very nice people.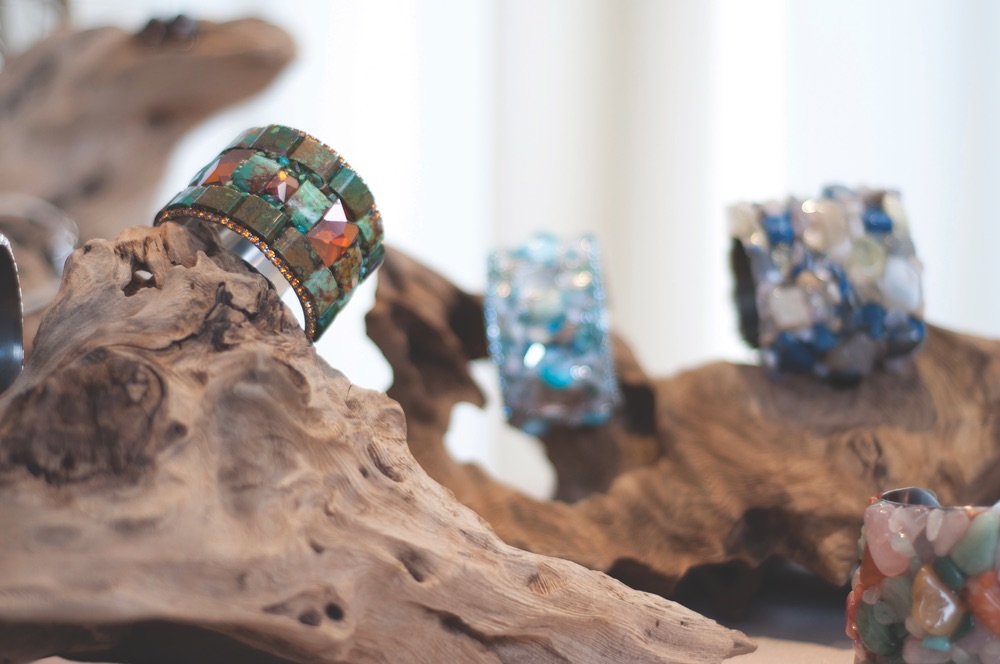 A camaraderie between many of the sponsors was evident: we were all there for a common purpose, telling our stories about our products to people of influence. Take Centerville Pie Company of Cape Cod, Massachusetts (centervillepies.com), which, by the way, has the best chicken pot pie that I've ever tasted. "We put love in our pies and that is why they taste so good," beamed co-owner Laurie Bowen. She and her good friend Kristin Broadley opened the company in 2009 and just recently had a big growth spurt after being featured in the December issue of O, The Oprah Magazine. Their company partnered with Cape Abilities, a nonprofit organization that proudly supports and employs people with disabilities. Many of the other sponsors we met have similar stories about giving back to their communities. In the tough economic climate we've endured these past several years, if a new business launches and makes a go of it, or an existing company is able to stay in business, you can bet someone is doing something good for someone else.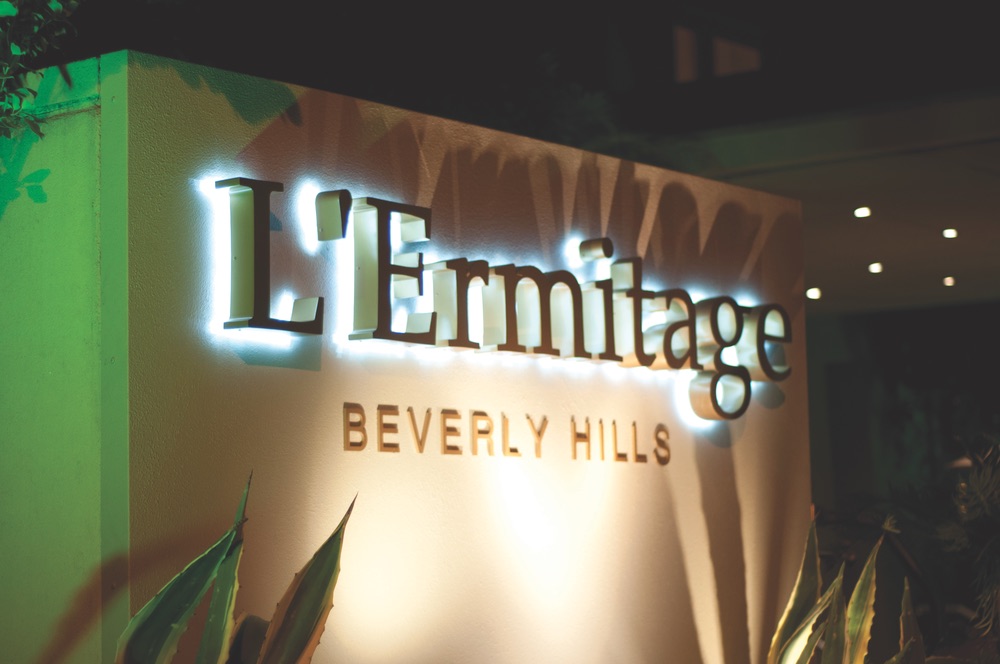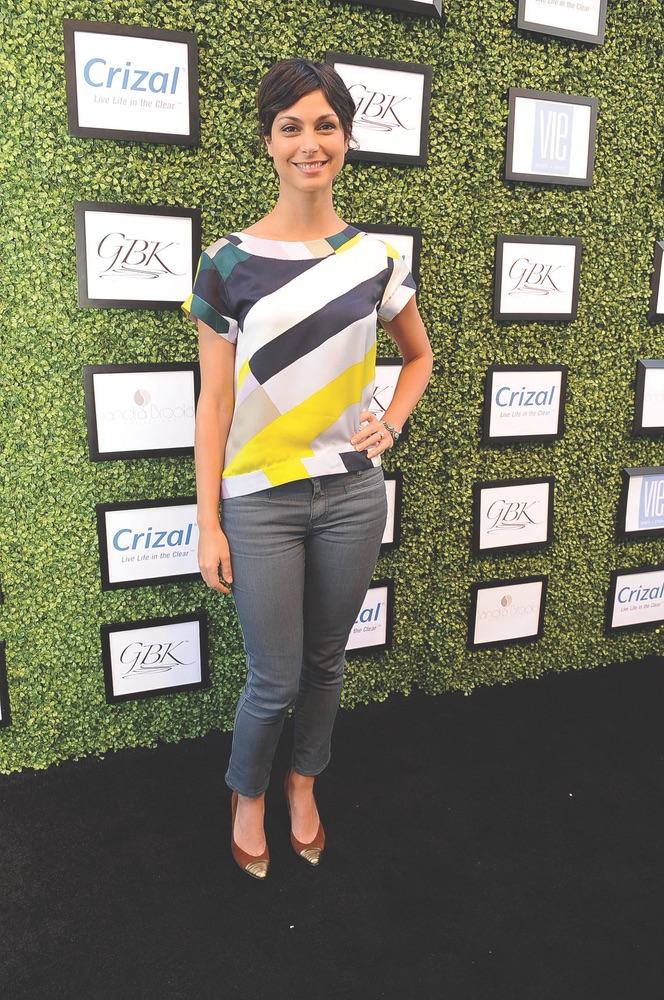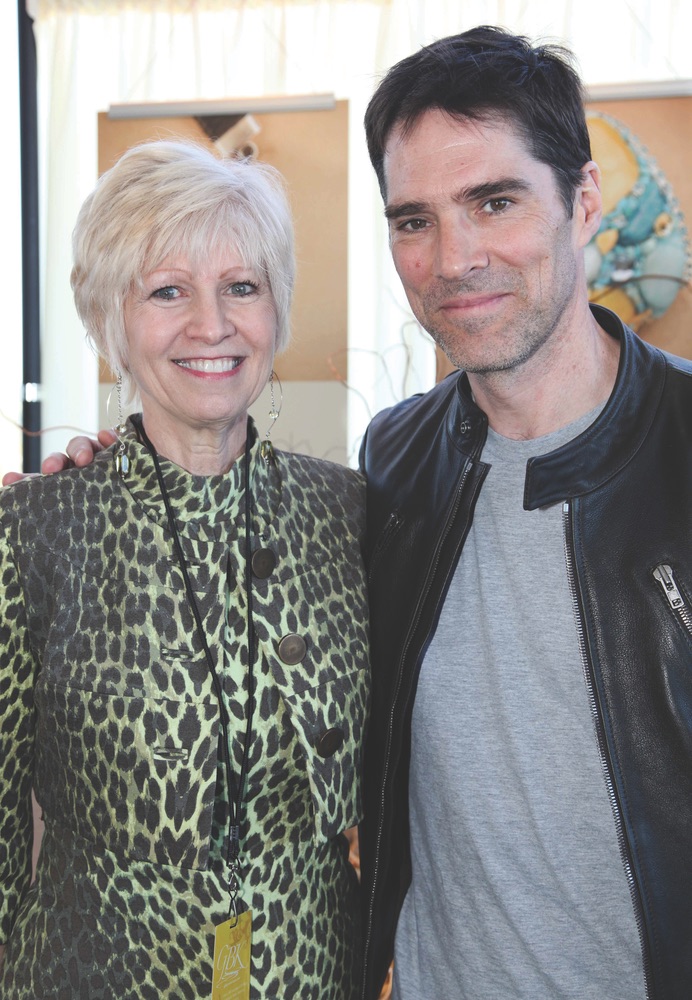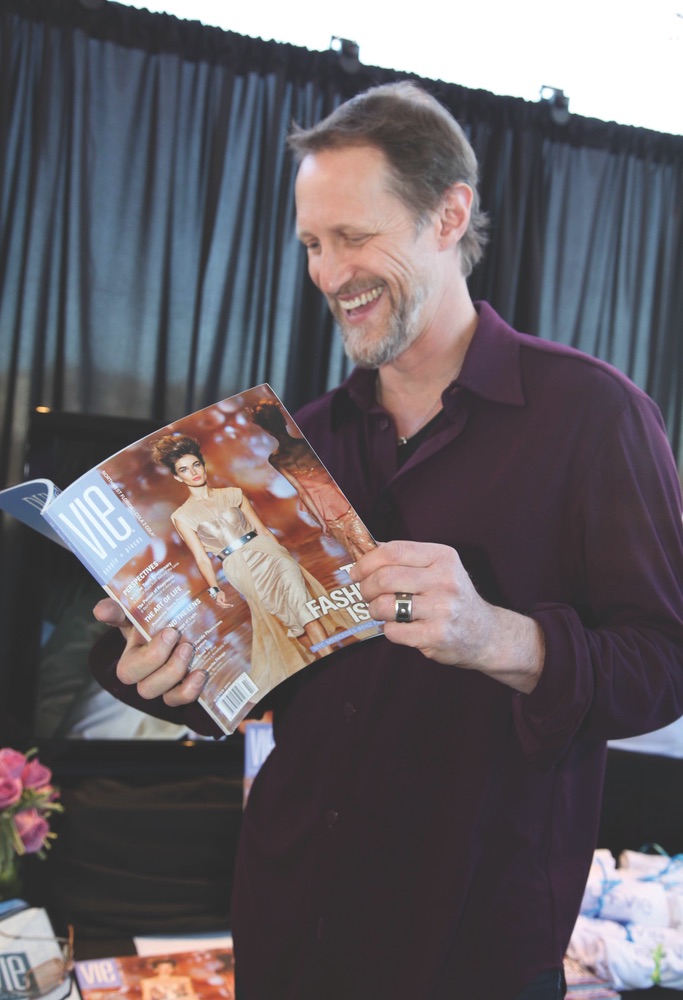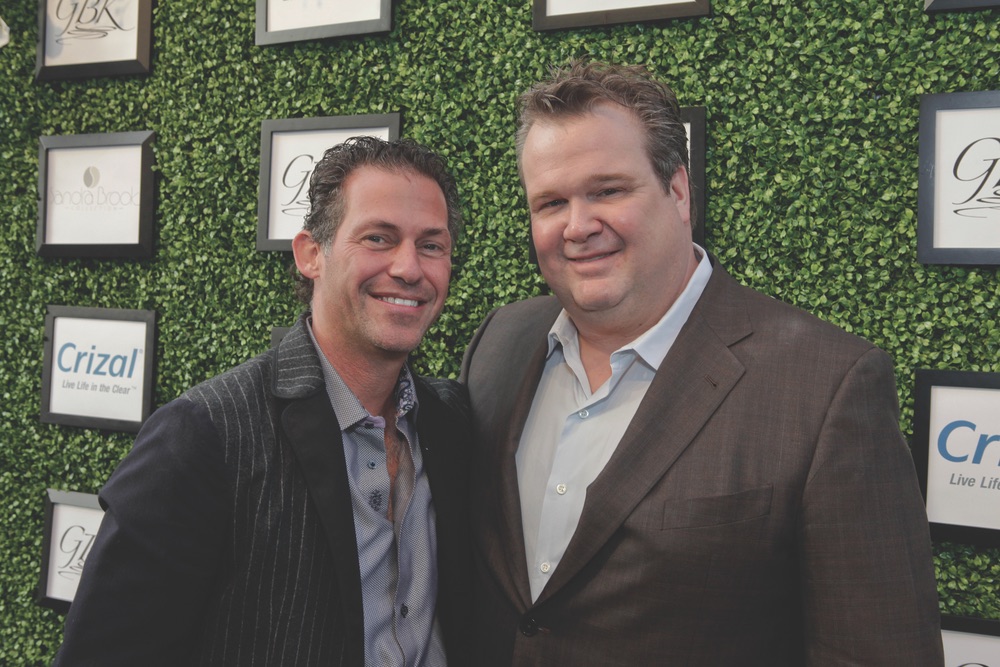 Notes on Being
Starstruck Tidbits
We were a little starstruck to meet Elizabeth McGovern, one of the lead stars of PBS's exceptionally produced Downton Abbey (on Sunday evenings), which won a Golden Globe for Best Mini-Series. Elizabeth is married to Simon Curtis, the director of My Week with Marilyn, which was recently nominated for an Oscar in addition to a Golden Globe—and he was delightful.
Callie Thorne, formerly of Rescue Me and now in the lead role of Necessary Roughness, was beautiful, personable, and really sweet! We loved her!
Thomas Gibson, from Criminal Minds and Dharma and Greg, was a true gentleman—so kind—and great looking!
Meeting some of the cast members from Glee, Revenge and Modern Family was a highlight—they were super friendly and very nice!
We all loved meeting Jennifer Love Hewitt—a beautiful person inside and out!
— V —
ARTICLE CATEGORIES