A Seaside Icon
By Jordan Staggs | Photography by Romona Robbins and Jack Gardner
Take a stroll north from Scenic Highway 30-A through the serene shopping plaza of Ruskin Place in picturesque Seaside, Florida. Your eyes will be drawn to an eclectic collection of shops, art galleries, and unique residences, all surrounding a charming grassy park highlighted by a newly erected iron gateway.
Look up and to the left, and as you admire the classic modern lines of 302 Ruskin Place, you might notice something odd. Yes, this is the iconic "Stairway to Heaven"— not the one of Led Zeppelin fame, but the spiraling epitome of Seaside whimsy, reaching upward from the roof of the residence toward the sky as if to disappear into the clouds. This rooftop anomaly provides one of the best vistas in Seaside, overlooking the sparkling Gulf of Mexico, a sea of rooftops, and the green expanse of forest stretching north toward Highway 98.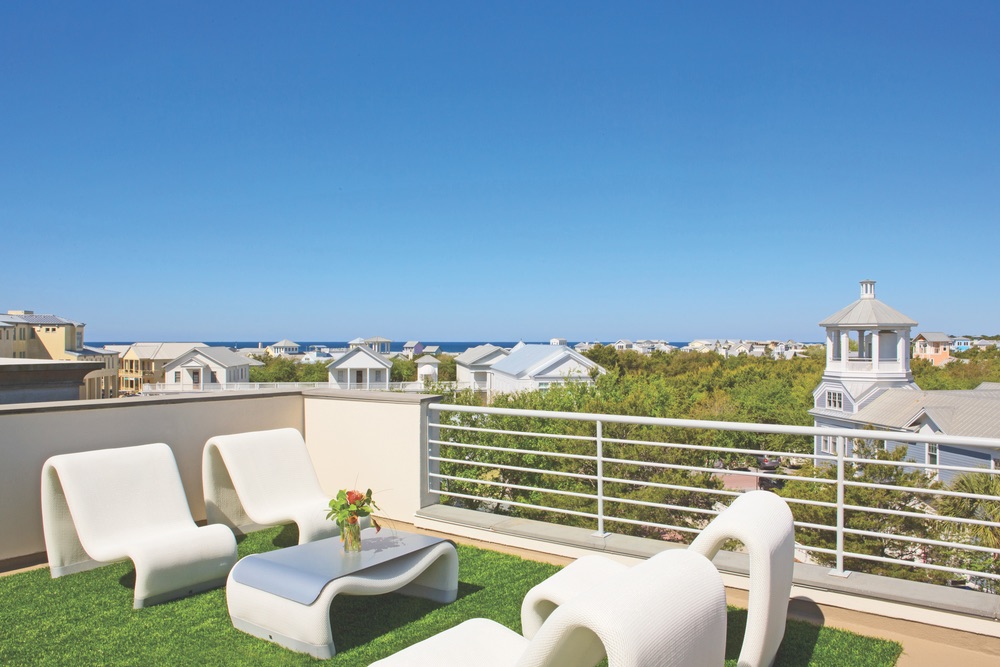 But the actual Stairway to Heaven is not the only thing making this residence so appealing. Designed by New York architect Alexander Gorlin and featured in Architectural Digest shortly after its construction in 1994, the home is rife with charm and midcentury modern appeal. The exterior features a monumental bluestone staircase and a sculptural exposed I-beam that greets guests as they ascend to the elegant second-floor living room. The open floor plan sweeps easily from dining area to kitchen to living space with abundant natural light pouring in from the floor-to-ceiling glass walls, which extend the living space onto the balcony and offer views of the tree-lined park and shops of Ruskin Place.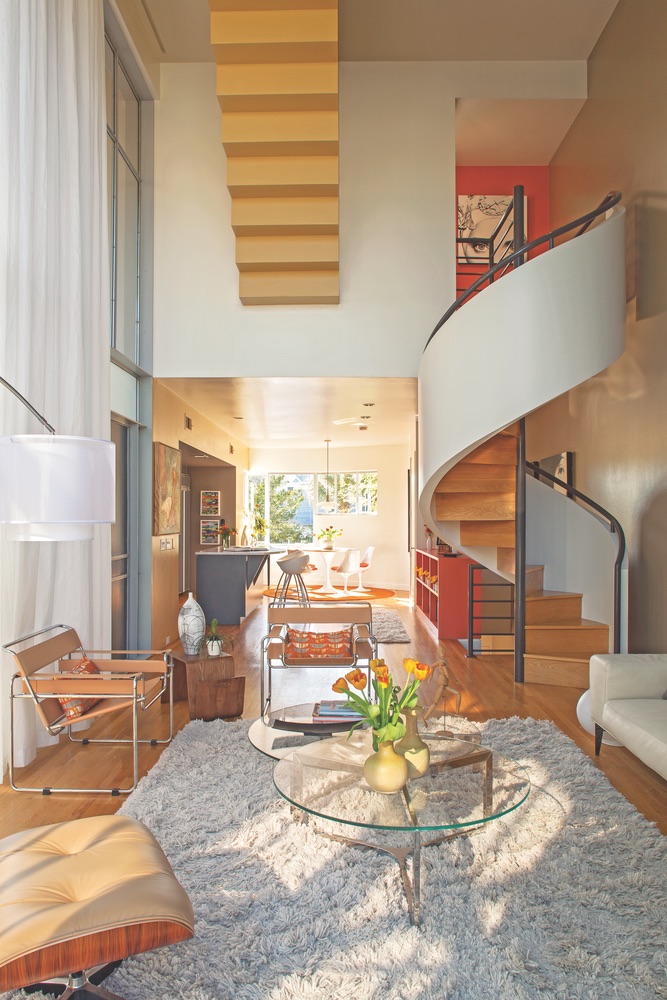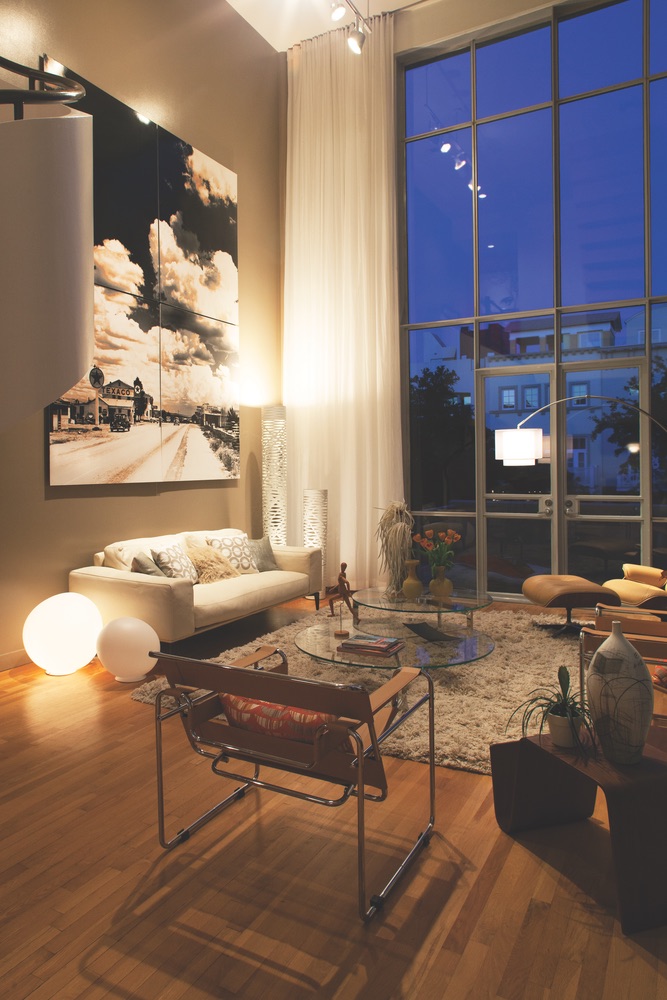 Quirky details such as the spiral staircase from the living room to the third-story master bedroom and bath keep visitors intrigued, while details such as white marble countertops in the kitchen and master bath and the pebbled walk-in shower with skylight bring luxury to the atmosphere of the home.
The home decor, newly redone by Tammy Massey of T. Massey Architecture and Interior Design, truly brings the midcentury feel of Stairway to Heaven to life, with low-slung furnishings, sleek lines, whimsical flora in bright orange and yellow, shag carpets, and stunning artistic photography by Ruskin Place shopkeeper Michael Granberry of the Art of Simple.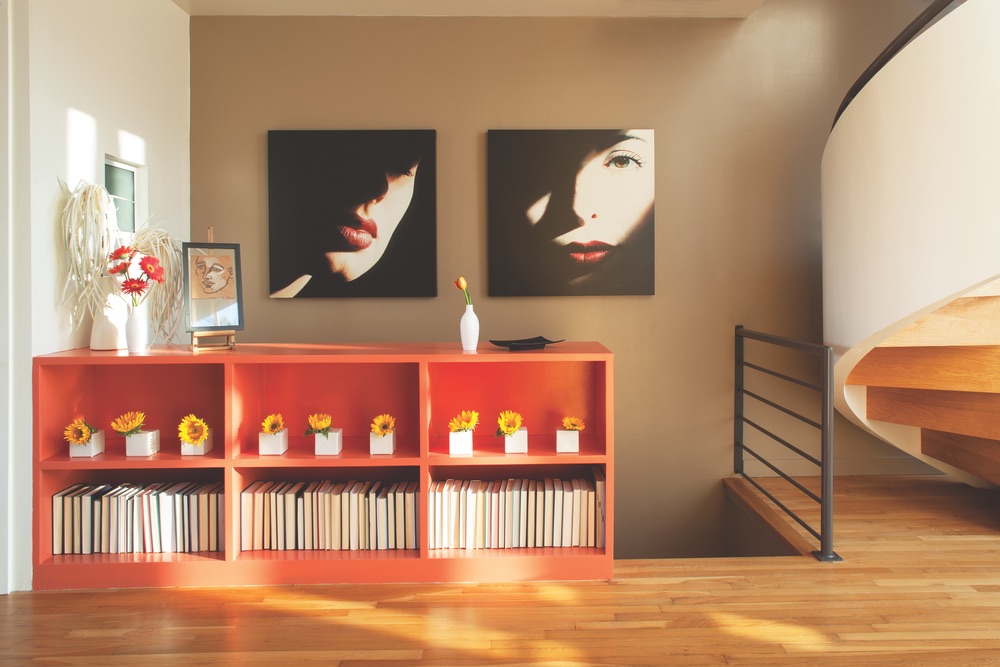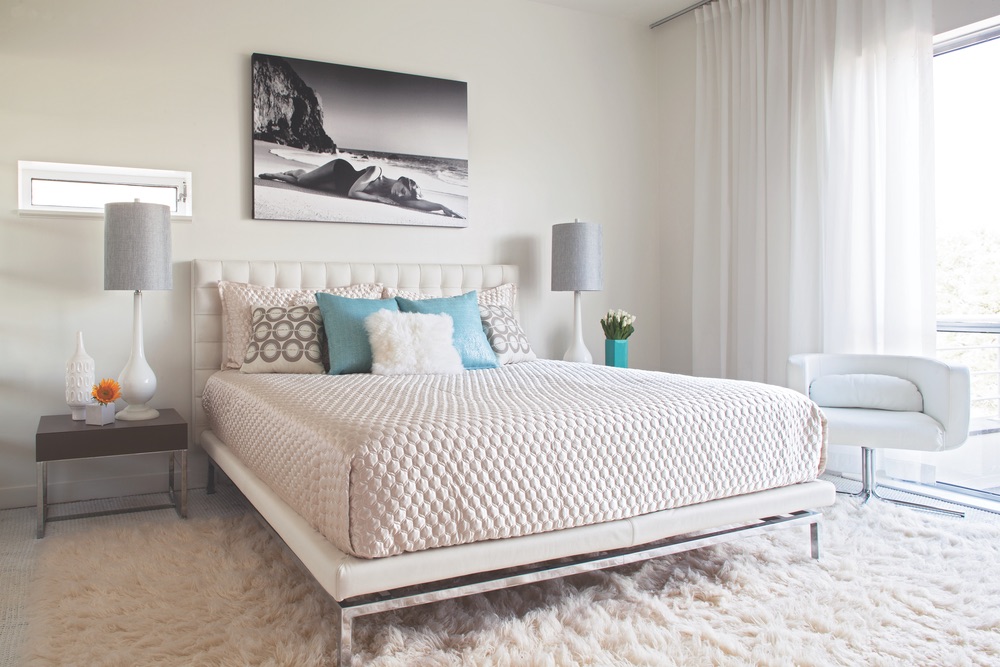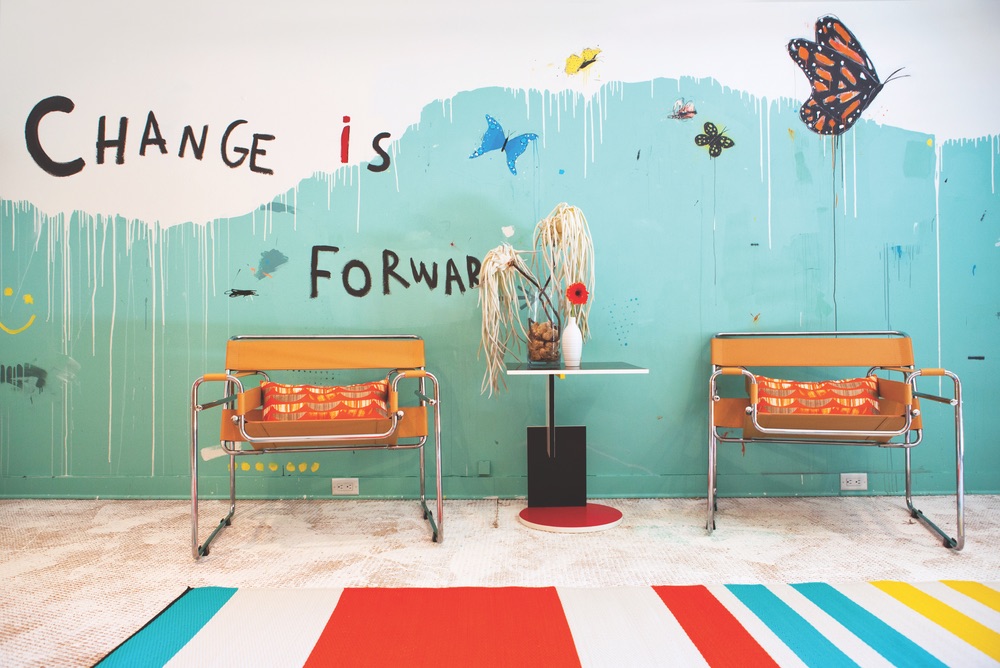 This three-bedroom, two-and-a-half-bath home has the option of converting the street-level bedroom into a leasable retail or studio space. Open and airy, the room features a hand-painted wall mural by Grayton Beach–based artist Justin Lyons that captures the essence of this timeless yet modern home with the phrase "Change is Forward."
— V —
---
To learn more or to inquire about purchasing Stairway to Heaven, visit SouthWaltonLuxuryHomes.com.
ARTICLE CATEGORIES