Cocktails with Sparkling Ice
In the turn of the season, spring usually invites a string of parties and events. If you're looking to serve something that will match the atmosphere and the renewed vibes of the season, you've come to the right place. Skip the heavy wines and creamy drinks that are so prevalent in winter, and welcome spring with one or two (or maybe even three) of these refreshing cocktails infused with Sparkling Ice, the wildly popular, zero-calorie beverage brand.
As most of us can attest, it's hard to find a fruity drink that delivers on sweetness without the worry of calories, especially as we near swimsuit season. For those looking to maintain a healthy lifestyle and stick to your New Year's resolutions, these drinks are perfect for satisfying those sweet cravings. Whether you're into tart and sweet, zesty and sweet, or just sweet-tooth perfection, find "your" drink here. Your new favorite cocktail is only ingredients away!
---
Pomegranate Margarita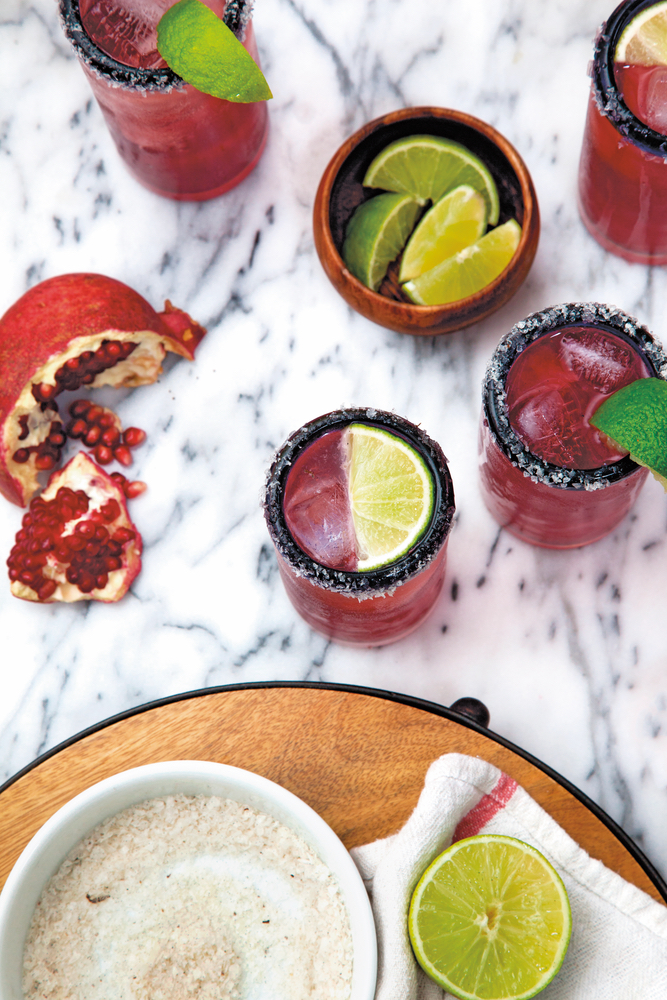 Ingredients
2 ounces tequila
2 ounces pomegranate juice
1 ounce lime juice
1 ounce simple syrup
Sparkling Ice Essence of Lemon Lime
Vanilla flake salt, for rim
Lime wedge, for garnish
Preparation
Rim a collins glass with a lime and dip into salt, then fill the glass with ice and set to the side. In an ice-filled cocktail shaker, combine tequila, pomegranate juice, lime juice, and simple syrup, and shake until well blended. Strain into glass and top with Sparkling Ice Essence of Lemon Lime. Stir lightly to combine. Garnish with a lime wedge. Cheers!
---
Grapefruit Rosemary Cocktail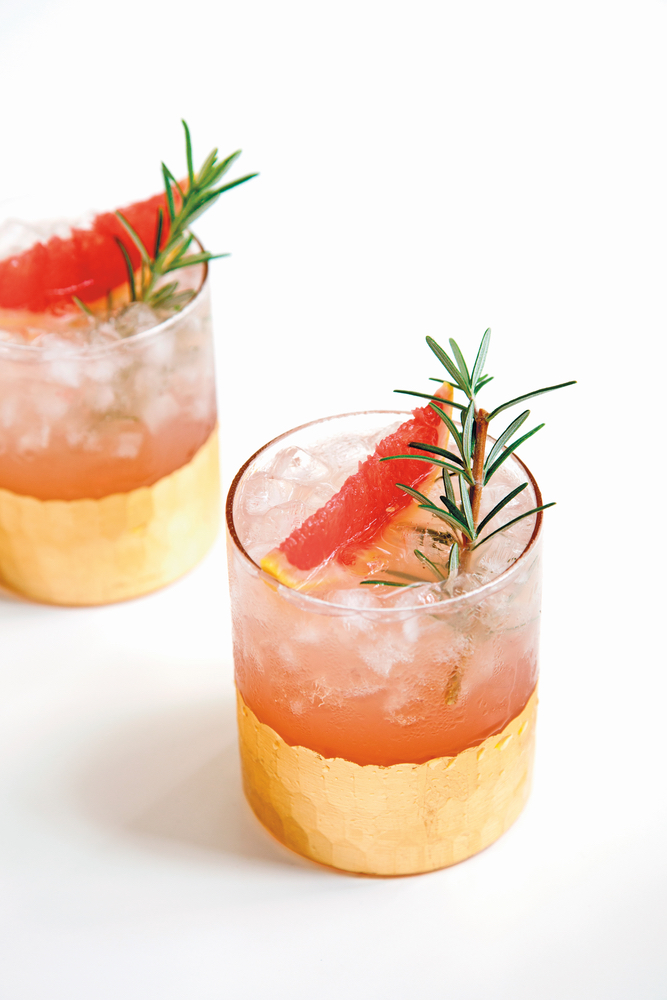 Ingredients
1 ounce vodka
1/2 ounce elderflower liqueur
2 ounces grapefruit juice
1/2 ounce ginger syrup (recipe below)
Sparkling Ice Essence of Water
Rosemary sprig, for garnish
Grapefruit slice, for garnish
Preparation
Fill cocktail shaker with ice. Combine vodka, elderflower liqueur, grapefruit juice, and ginger syrup; shake until cold. Strain into an ice-filled tumbler or highball glass and float with Sparkling Ice Essence of Water. Garnish with a rosemary sprig and grapefruit slice, and serve. Enjoy!
Ginger Syrup
Ingredients
2-ounce piece of ginger
1/2 cup sugar
1/2 cup water
Preparation
Bring the sugar and water to a boil in a saucepan over medium-high heat, stir to dissolve sugar. Add ginger and reduce to a simmer. Remove from heat, and allow the ginger to infuse for 30 minutes. Pour syrup through a fine strainer into an airtight container 
---
Grape Vanilla Mocktail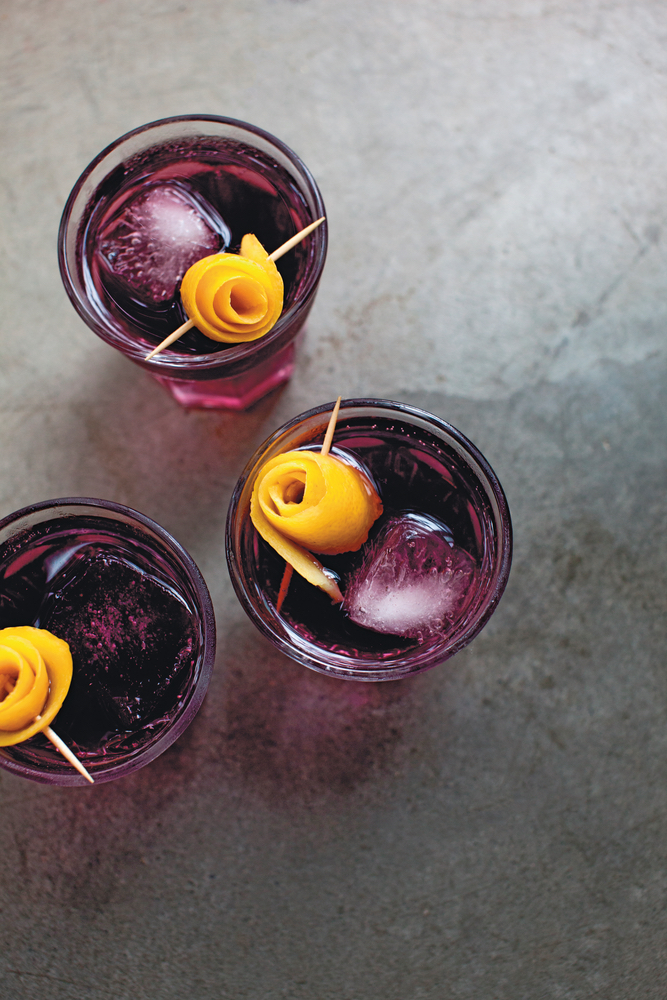 Ingredients
1 ounce lemon juice
1 ounce vanilla syrup (recipe below)
4 ounces Sparkling Ice Grape Raspberry
Lemon twist, for garnish
Preparation
Fill a collins glass with ice. Pour lemon juice and vanilla syrup over ice and stir. Float with Sparkling Ice Grape Raspberry, garnish with a lemon twist, and serve. Yum!
Vanilla Syrup
Ingredients
1 cup sugar
1 cup water
1 vanilla bean, split lengthwise
1 teaspoon vanilla extract
Preparation
Combine the sugar and water in a small saucepan. Scrape the seeds from the vanilla bean into the pan and throw in the pod. Heat the mixture over medium-high heat, stirring occasionally, until the sugar has dissolved. Reduce the heat to low and let simmer, about 10 to 15 minutes. Remove from the heat, discard the vanilla bean pod, and stir in the vanilla extract. Let cool. Store in the refrigerator.
---
Black Raspberry Pie Tart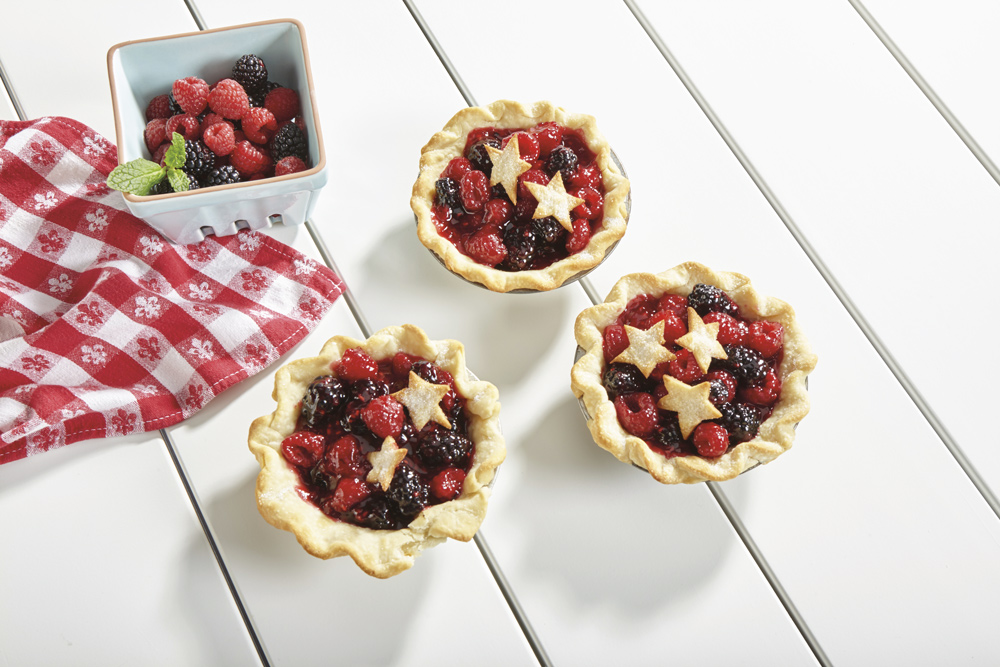 Ingredients
1 refrigerated pie crust (from a 14.1-ounce box)
2 tablespoons cornstarch
2 tablespoons plus 1/2 cup Sparkling Ice Black Raspberry
5 cups blackberries and raspberries, rinsed and drie
1/2 cup sugar
2 teaspoons freshly squeezed lemon juice
Pinch of salt
Whipped topping, for garnish
Preparation
Preheat oven to 450 degrees. Bring crust to room temperature and place in ungreased nine-inch pie plate. Press crust firmly against sides and bottom. Fold excess crust under and press together to form thick crust edge; flute. Prick bottom and sides with fork; bake 10 to 12 minutes or until light brown. Set aside.
In small bowl, whisk together cornstarch and two tablespoons Sparkling Ice Black Raspberry. Set aside.
In medium saucepan, combine one cup of the berries and a half cup of Sparkling Ice Black Raspberry. Bring to a boil; reduce heat and simmer, stirring constantly for three to five minutes or until berries start to break up and juices begin to thicken. Stirring constantly, add cornstarch mixture, sugar, lemon juice, and salt. Simmer for one minute or until mixture becomes translucent. Remove from heat and quickly fold in remaining four cups of berries.
Spoon mixture into baked pie shell and cool at room temperature for two to three hours, until berry mixture is set. Serve with whipped topping. Delectable!
— V —
ARTICLE CATEGORIES