There's nothing quite like sipping a cold, refreshing cocktail while soaking up the sun on a hot summer day. The classics are always safe bets, but we thought it might be time to mix it up and add some new flair to your daily mixology. To kick off the summer season, we've teamed up with connoisseurs across the internet to give summer cocktails a whole new twist.
Let's get shaking!
---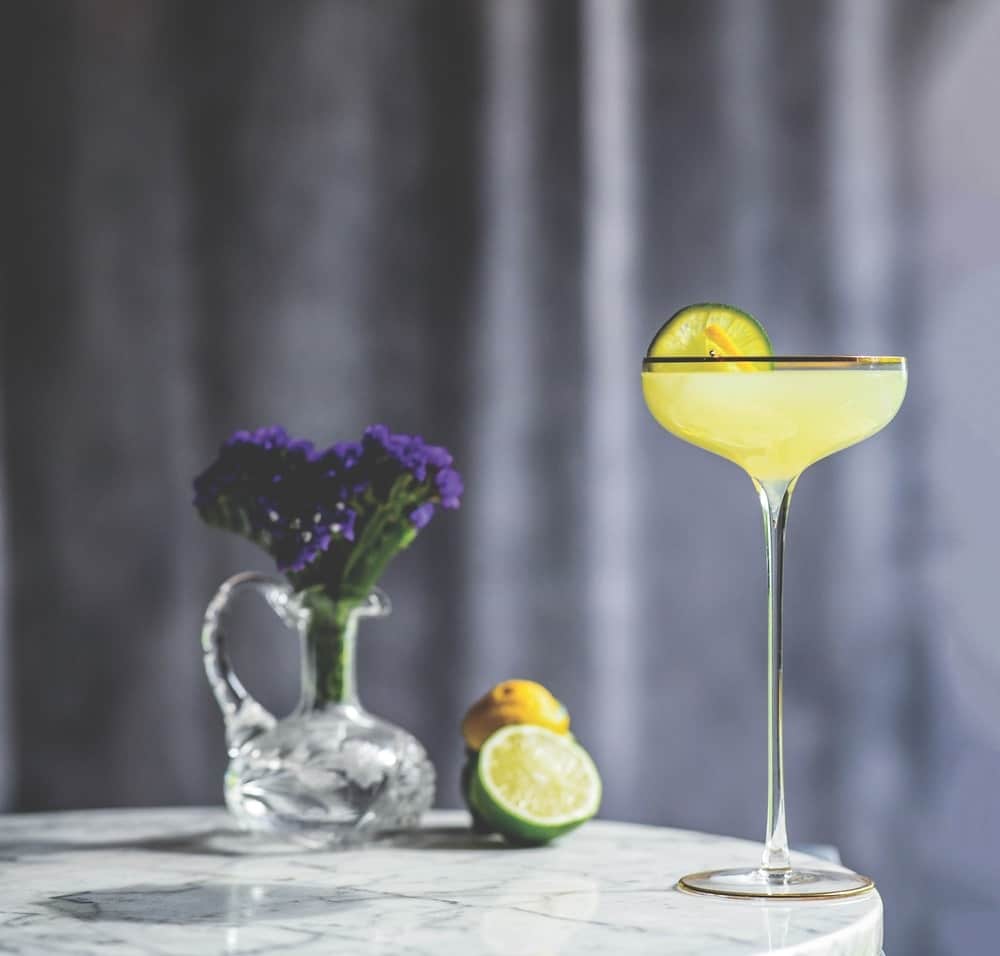 Limoncello Daiquiri
By Beautiful Booze
BeautifulBooze.com
"It's getting pretty warm down here, and I know summer is almost another month away so I'm looking for some drinks that will help combat it," says Natalie Migliarini of Beautiful Booze. "My all-time favorite go-to summer cocktail is a daiquiri, so of course it was the first thing I wanted to try with limoncello."
Ingredients
1 ounce rum
1 ounce limoncello
1 ounce lime juice
Simple syrup to taste
Directions
1. Combine all ingredients in a cocktail shaker with ice.
2. Shake hard to chill ingredients.
3. Fine strain into a coupe glass.
4. Garnish and enjoy!
beautifulbooze.com/limoncello-daiquiri
---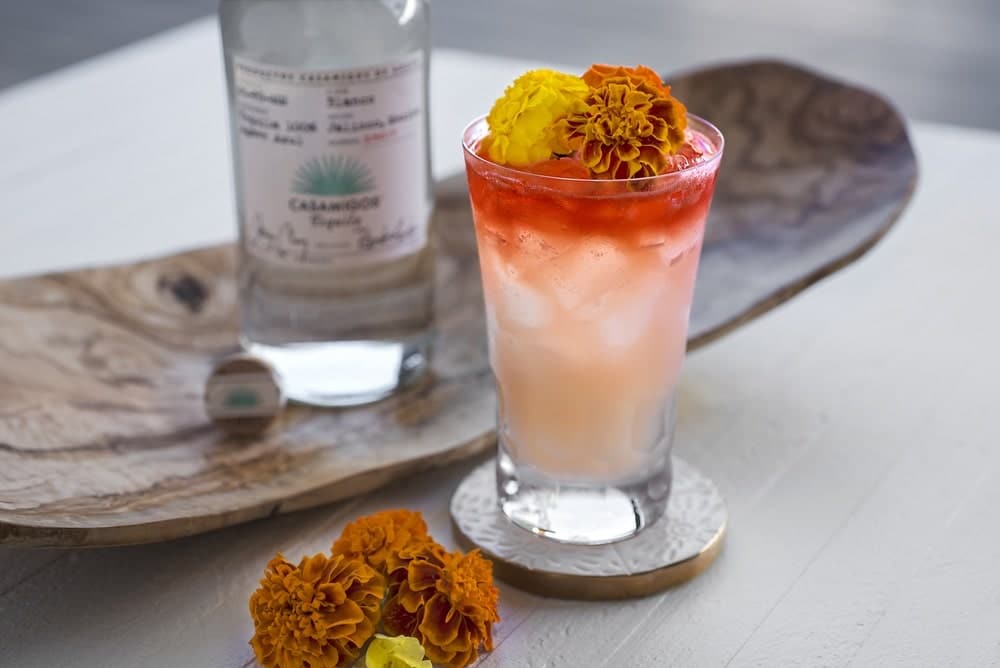 Casa Spring Fling
By Casamigos
Casamigos.com
This colorful drink has a kick! We are loving the recent throng of celebrities getting involved with or starting their own craft liquor brands, and George Clooney's Casamigos is no exception.
Ingredients
2 ounces Casamigos Blanco Tequila
1/2 ounce fresh grapefruit juice
1/2 ounce fresh lime juice
1/2 ounce orgeat syrup
1/2 ounce simple syrup
6–8 dashes Peychaud's Bitters
Edible flowers for garnish (optional)
Directions
1. Combine all ingredients, except Peychaud's Bitters, into a shaker.
2. Add ice and shake vigorously for a few seconds.
3. Strain into a Collins glass and add fresh ice.
4. Top off with bitters and garnish with three edible flowers in the center.
casamigostequila.com/casa-spring-fling
---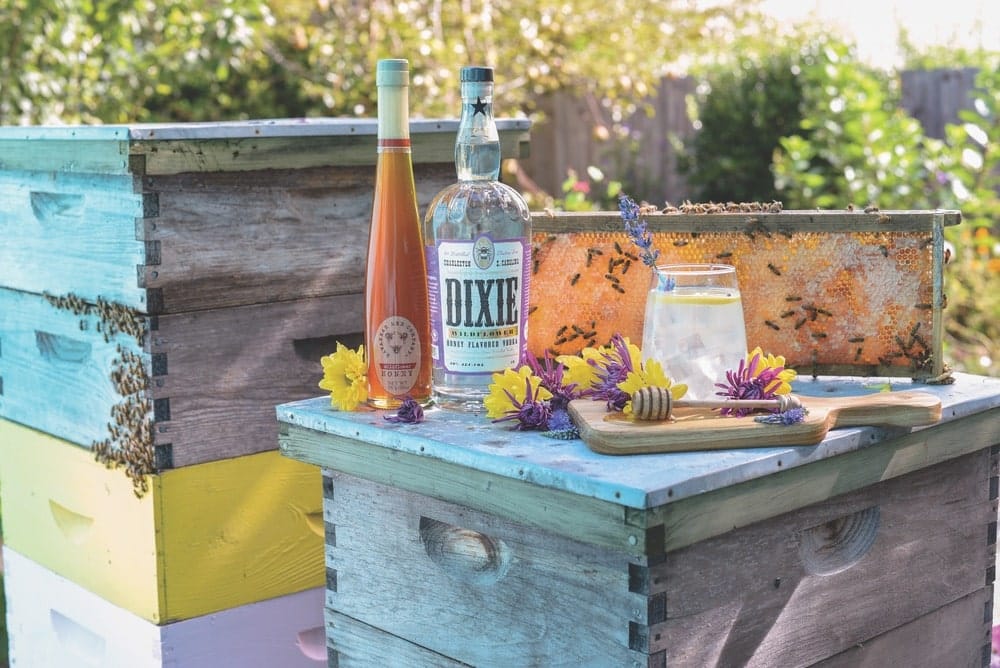 Honey Lavender Lemonade
By Dixie Vodka
DixieVodka.com
Lemonade is known as a refreshing summertime staple, and Dixie Vodka has taken the lemonade stand to a whole new level for adults only with their Honey Lavender Lemonade.
Ingredients
1 1/2 ounces Dixie Wildflower Honey Vodka
1 ounce honey lavender tea (recipe follows)
4–6 ounces lemonade
Lemon slice
Lavender sprig
For the Honey Lavender Tea
Ingredients
1 ounce dried lavender
1 ounce honey
Directions
1. Bring 2 cups of water to a boil.
2. Remove from heat, add 1 ounce dried lavender, and cover.
3. Let stand for 30 minutes.
4. Stir in 1 ounce honey, then strain.
5. Chill in a glass container.
6. Refrigerate for a week to ten days.
For the Cocktail
1. Combine Dixie Wildflower Honey Vodka and tea in a glass with ice.
2. Top with lemonade and stir.
3. Garnish with lemon slice and fresh lavender sprig.
dixievodka.com/dixie-honey-lavender-lemonade
---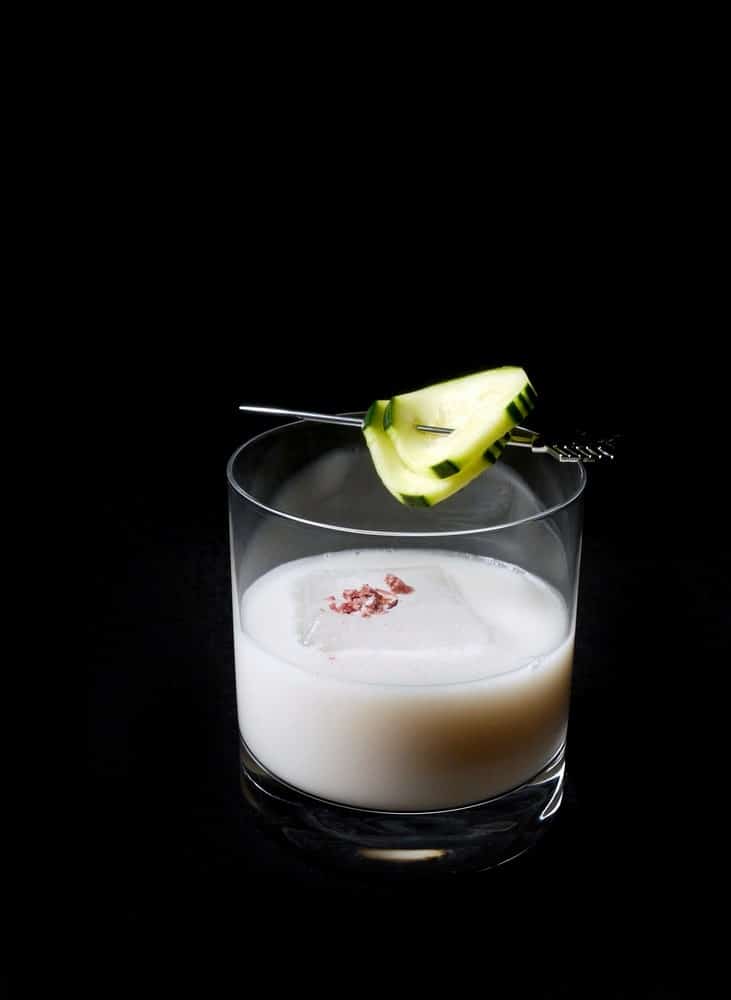 Cucumber Seas Cocktail
By Stir and Strain
StirAndStrain.com
Refreshing and cool, cucumber is a great flavor to enjoy during the warm spring and summer months. This tasty concoction by Stir and Strain offers a perfect blend of sweetness, mild cucumber, and a salty finish.
Ingredients
1 1/2 ounces vodka
1 ounce Thatcher's Organic Cucumber Liqueur
2 shiso leaves
1/2 ounce lime juice
1/2 ounce simple syrup (1:1 ratio)
3/4 ounce coconut milk
Hibiscus salt and cucumber slices for garnish
Directions
1. In the bottom of a shaker, muddle the shiso leaves with lime juice.
2. Fill the shaker two-thirds full with ice, and then pour in the vodka, cucumber liqueur, simple syrup, and coconut milk.
3. Shake hard for 20 seconds and double strain into a rocks glass with ice.
4. Garnish with cucumber slices and hibiscus salt.
stirandstrain.com/cucumber-seas-cocktail
---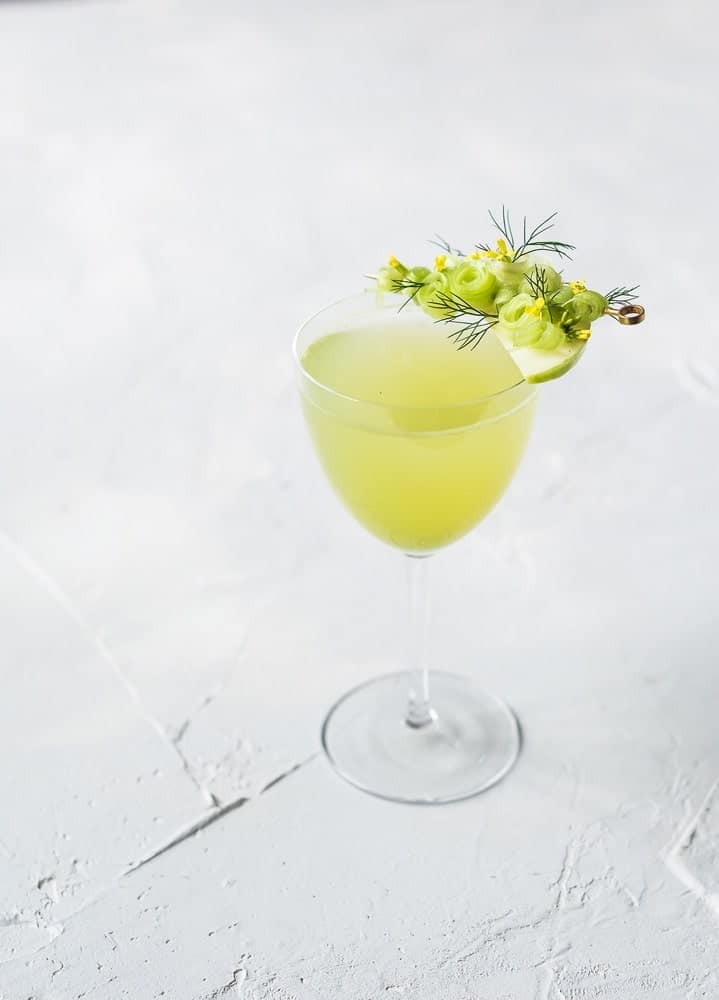 Scandinavian Picnic
By Craft and Cocktails
CraftAndCocktails.co
"Everyone seems to have a spring in their step, and the herbs are blooming with their purple, pink, and yellow jewels—a good sign to roll out the picnic blankets from their winter hibernation," says Craft and Cocktails' Ashley Rose Conway. "This Scandinavian Picnic cocktail would be perfect for sipping in the park!"
Ingredients
2 ounces aquavit (I used Krogstad)
2 ounces green apple juice
1 1/2 ounces celery juice
3/4 ounces lime juice
1/4 ounce + 1 teaspoon cardamom syrup (recipe follows)
Pinch of salt
Garnish: green apple slice, celery ribbons from 1 stalk, fennel sprigs, edible flowers (optional)
For the Cardamom Syrup
Ingredients
1 cup sugar
1 cup water
1 1/2 tablespoons cardamom pods
Directions
1. Split cardamom pods and crush seeds slightly.
2. Add sugar and water to a saucepan. Bring almost to a boil to dissolve sugar.
3. Add cardamom bits to the pan.
4. Reduce heat to simmer; let steep for 15 minutes.
5. Turn off the heat and let the syrup cool.
6. Strain through a fine-mesh strainer into a container and store in the fridge for up to a month.
For the Cocktail
1. Juice the green apple and celery.
2. Using a vegetable peeler, create thin ribbons of celery.
3. Roll them up and skewer them in a line, twisting every other one to the side.
4. Put all liquid ingredients and salt into a shaker with ice and shake.
5. Strain into a coupe glass or a Nick and Nora glass.
6. Add green apple slice to the rim of the glass.
7. Add the celery skewer and balance on the apple slice. (I added a few extra celery curls to the apple slice to make it look more organic.)
8. Garnish with fennel fronds and edible flowers on top of the celery curls.
craftandcocktails.co/scandinavian-picnic
Cheers!
— V —
ARTICLE CATEGORIES