The Magic of Romance
by emme martin | photography by shane turner
The origin of a person's name rarely does more than provide light entertainment or engaging conversation for most. But for Anthea Turner, living up to a moniker derived from the Greek word ἄνθος, meaning "flower," comes naturally. In a broad sense, the elegance, femininity, and love that flowers spread represent who Turner is as a person. Poetically, one could describe her charming boutique, Anthea Le Jardin, in the same way.
Anthea Le Jardin (jardin meaning "garden" in French) is located in The Hub on Scenic Highway 30-A in Northwest Florida. The destination is an elegant arrangement of breathtaking jewelry, fragrant candles, bespoke art, and European-inspired novelties. Turner curates for classic, refined, and effortlessly stylish women while always keeping the customer experience top of mind. She sums it up perfectly as she explains, "Vacation shopping is about making memories, learning something new, and seeing something uncommon or creative, so I built the store around those concepts."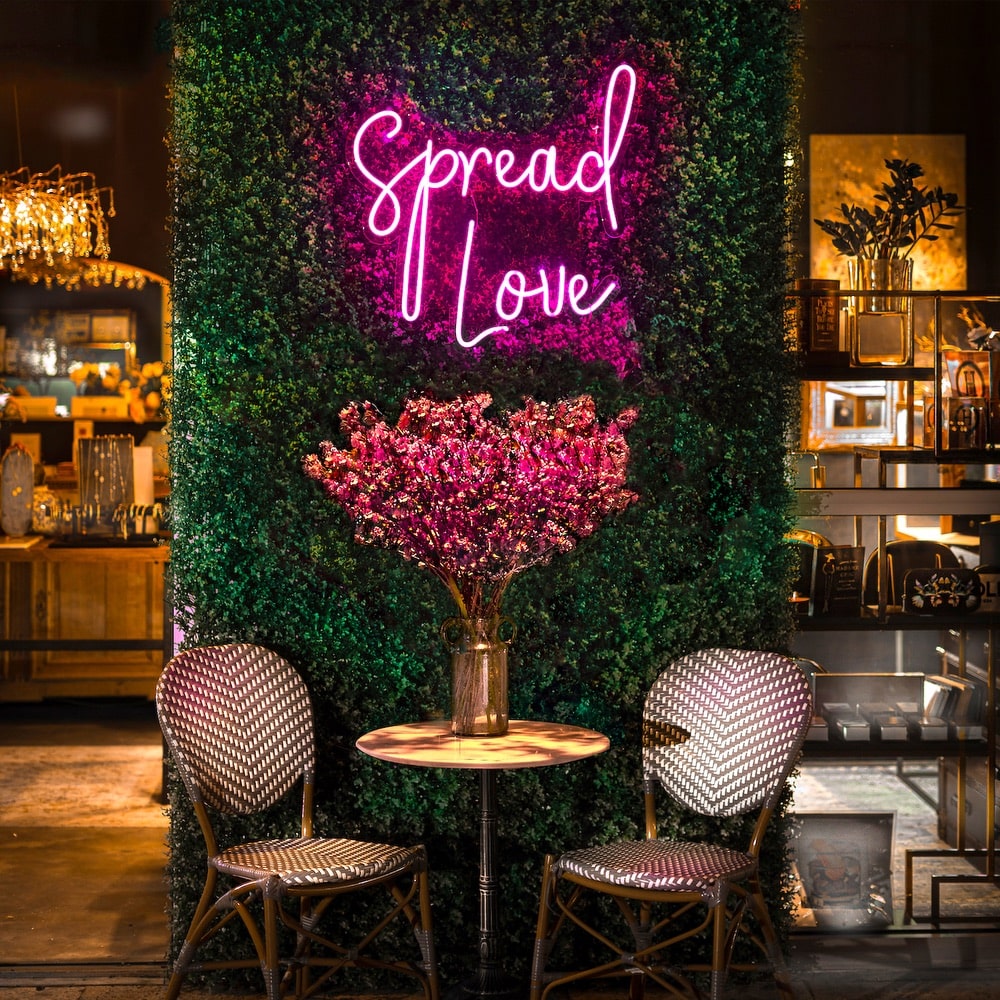 From a young age, Turner seemed destined for a career in retail and hospitality. She would even put price tags on her stuffed animals and set up shop at sleepovers. These endearingly amateur endeavors eventually led to what she describes as a "life-giving and life-changing" twenty-year career in the cruise industry. Turner traveled the world aboard massive ships presenting live shopping shows and seminars, hosting TV shows, and promoting jewelry brands in the Caribbean, Europe, and Alaska. Subsequently, she sold advertising for luxury retailers and brands, launched an art auction and enrichment program on Royal Caribbean, and opened fifty Effy jewelry stores for cruise lines that unfortunately shut down in March of 2020 when the pandemic struck.
She looks back on these experiences with immense gratitude, stating, "It was a 'work hard, play hard' exhaustive environment, but I had the absolute pleasure and gift of working with and meeting friends from all cultures. It gave me a greater understanding of communication styles and cultural differences. I'm eternally grateful to all those who believed in me and gave me opportunities in that industry." Despite living permanently on American soil now, Turner claims she always leaves her heart and soul in Italy or France when she visits.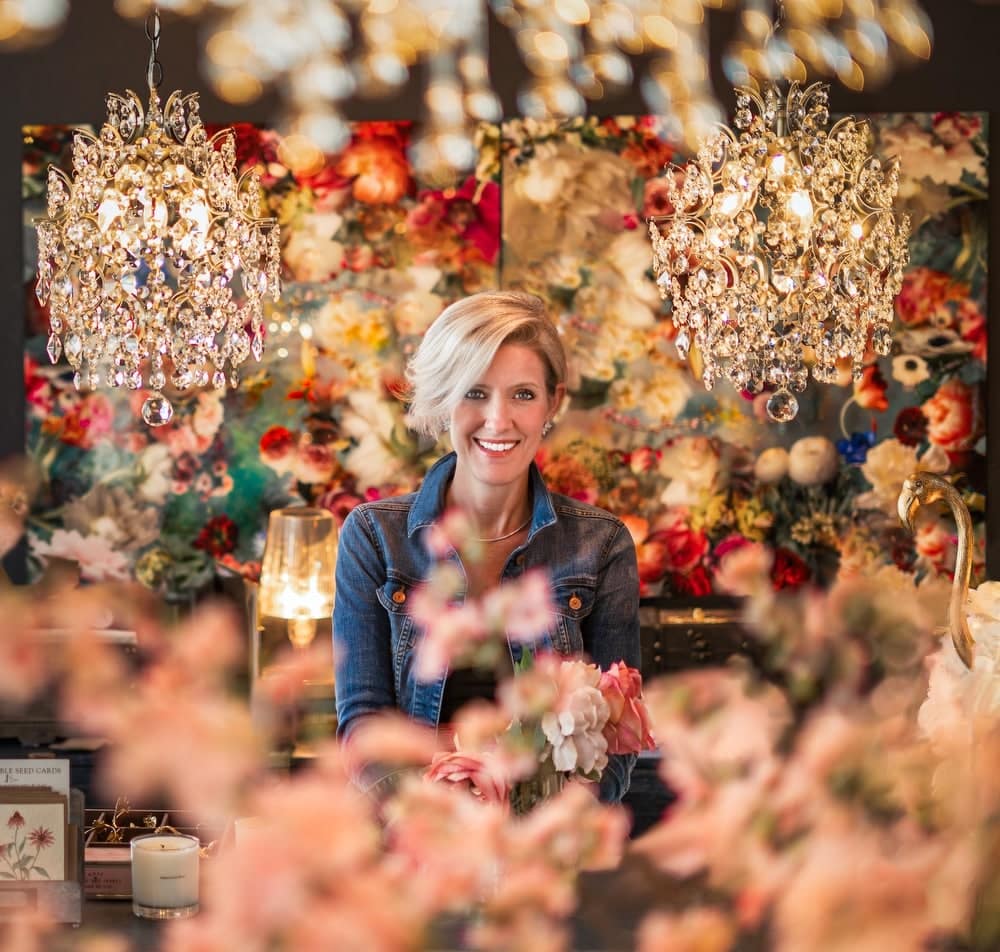 Her cultured career background and love of those countries gave Turner the perfect references for the ambience of her shop. The quaint space, full of flowers, candles, and unique trinkets, could be likened to the whimsical romance of a Nancy Meyers movie set. Meandering through the streets of Europe and visiting its family-owned boutiques remain the inspiration for how she wants her customers to feel. "Shopping there is an intimate experience and happy memory, not just a simple transaction," she explains. Turner recreates the scene through the Parisian influences and warm, cozy vibe of Anthea Le Jardin.
Among the charm of the space lies bespoke merchandise that Turner hopes will both surprise and delight. "All products must have a floral or European influence, be functional, and be unique," she says of her curations. "I select everyday classics, the jewelry essentials—those items you wear daily and never take off." It's a mentality she lives up to through consistency and simplicity. She encourages customers to avoid getting caught up in trends and think of style as creating a brand for themselves instead.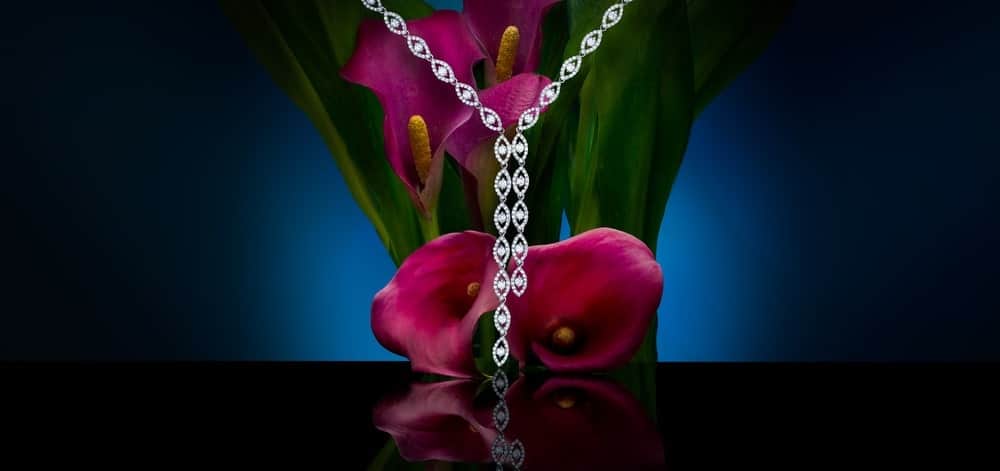 Regardless of one's style, Turner says, "I believe in having a price point for everyone, so I have fun fashion jewelry starting at $30 and fine jewelry that starts at $250 and goes up to $250,000. The classic, everyday fine jewelry pieces range from $500 to $5,000." Upon first glance at the impressive collection, it's noticeable that Anthea Le Jardin is not your average jewelry store. Many pieces resemble wearable art or are one-of-a-kind, making it difficult to choose a favorite. Because jewelry shopping is so personal, Turner collects women's wish lists in her system and provides personalized shopping consulting. It's an ideal way for husbands, partners, or family to enjoy stress-free shopping that ensures they find the perfect gift.
All products must have a floral or European influence, be functional, and be unique.
Beyond the jewelry, Turner curates unique and whimsical but still functional items. She describes them as "vintage mid-century glassware and handbags, fine art, handmade scent diffusers from France, fragrances, floral silk robes, and handmade cuffs with my paintings on them. I also have a unique selection of ancient artifacts—coins and crosses that date back to the first century AD—accented with diamonds." All of the items qualify as supreme gifts or bespoke tokens of love. Again, shopping here is an experience rather than a transaction.
Perhaps her European escapades sparked a deeper intention within Turner, but her mother instilled her love of jewelry from a young age, she muses. "Our mom always ingrained the importance of collecting jewelry with meaning or history. She loved going through her collection and telling us stories about each piece." For Turner, jewelry represents a stage of life, a location, a person—never just an accessory. Following her mother's passing in 2020, Turner opened the store to honor her and spread the love she gave her children to the customers who stop by Anthea Le Jardin.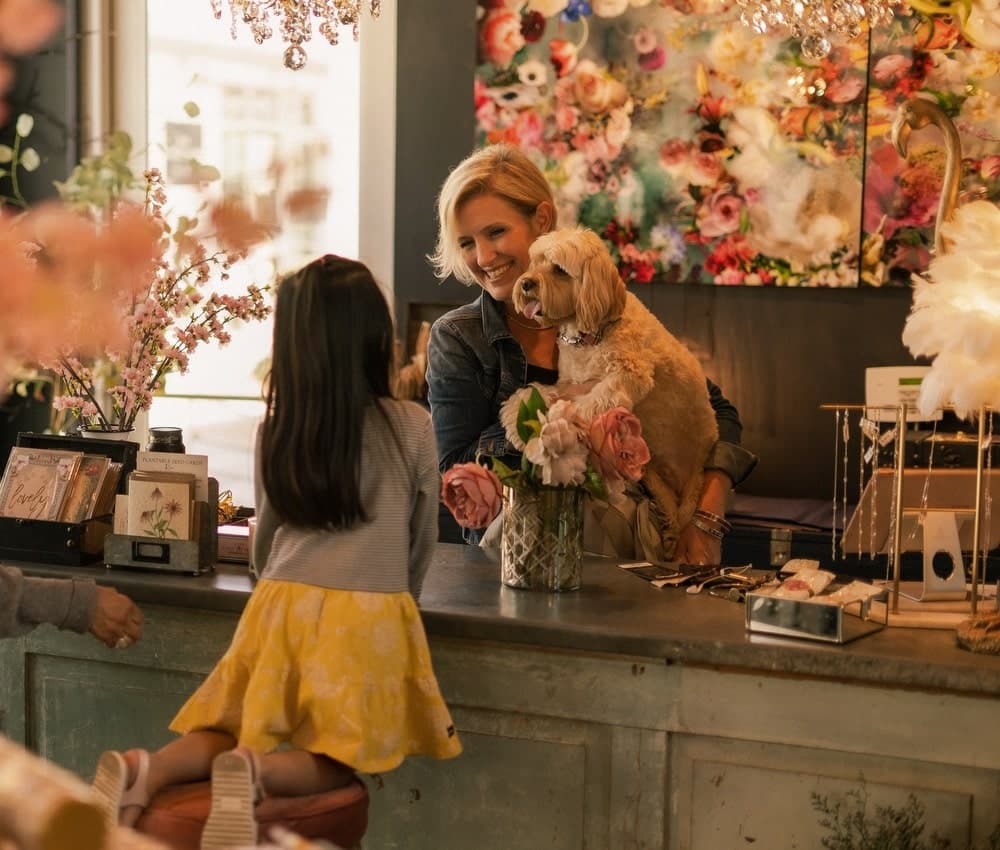 Visitors are reminded of this message through the neon-pink exterior sign reading "Spread Love." It's inspired by the Mother Teresa quote, "Spread love everywhere you go. Let no one ever come to you without leaving happier." The sign also lends itself to the title of Turner's latest initiative, which allows customers to suggest their favorite philanthropic organizations so she can select one each month to receive a portion of the store's profits. Turner also plans to host special events and sales to support the organization of the month. "The mission is to spread love by educating my followers about each charity, and the end goal is to find one or two charities to focus on in 2023 and beyond." Turner's Spread Love initiative is the perfect complement to her dazzling store, and the incredibly positive response from the community reflects that.
Turner also recently launched her website at AntheaLeJardin.com with the help of Turner Luxury so that customers can shop in the comfort of their own homes. Additionally, she offers Zoom or FaceTime shopping for those who like the interaction but can't make it to the store in person.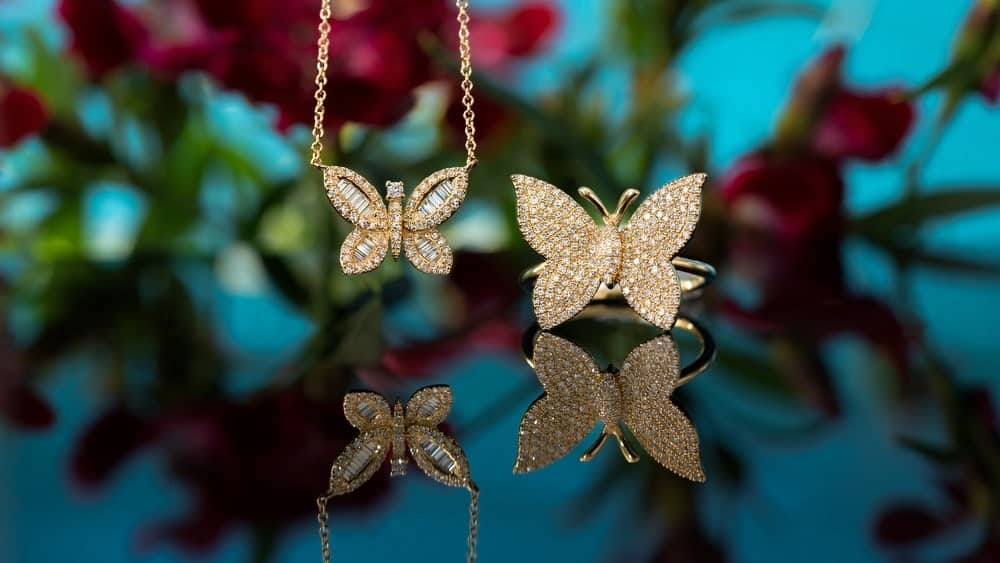 Throughout the journey, Turner claims she is eternally grateful for the continuous support of her family, friends, and customers who have made it all possible. The old saying goes, "The grass grows where you water it," and Turner seems to have found fertile soil in the special garden of Anthea Le Jardin.
— V —
---
Visit AntheaLeJardin.com to shop online or visit the store in The Hub on 30-A in Watersound, Florida.
ARTICLE CATEGORIES