The Business of Good Food
The words "change in ownership" can give restaurant lovers cause for concern when applied to their favorite restaurants. But when that change comes by way of the Spell Restaurant Group, diners can rest assured that their favorite places will retain everything that made them that way.
The heart behind the Spell Restaurant Group is daughter-father team Christy and Rick Spell. At first glance, this pair from the corporate accounting and finance world might seem like an odd fit for a group with seven successful restaurants in its stable. But with a more in-depth look, it all makes sense.
Instead of getting into the restaurant business by way of having worked in restaurants, the Spells came to it from the business side. "We are numbers people," Christy explains. "Everything is a math equation for us. We buy successful businesses and don't make lots of changes." That those successful businesses are well-loved restaurants is a happy turn of events for diners—and for Christy, who relates that she had always wanted to be in that business. "The first thing we do when adding a new restaurant to our group is nothing. The restaurants that we have purchased over the years were already successful. We don't want to come in and rock the boat too much." She goes on to relate that their goal is to continue to build on the years of hard work of the previous owners, making changes only after lengthy study.
The Spells' first foray into the business came with Brookhaven Pub and Grill in their hometown of Memphis. The already successful restaurant with an emphasis on sports, hearty pub fare, and good drinks was a favorite lunch place for people in Rick Spell's office. In 2004, when they learned the owner of the restaurant was moving on, they suggested Rick consider buying it, and the Spell Restaurant Group was born.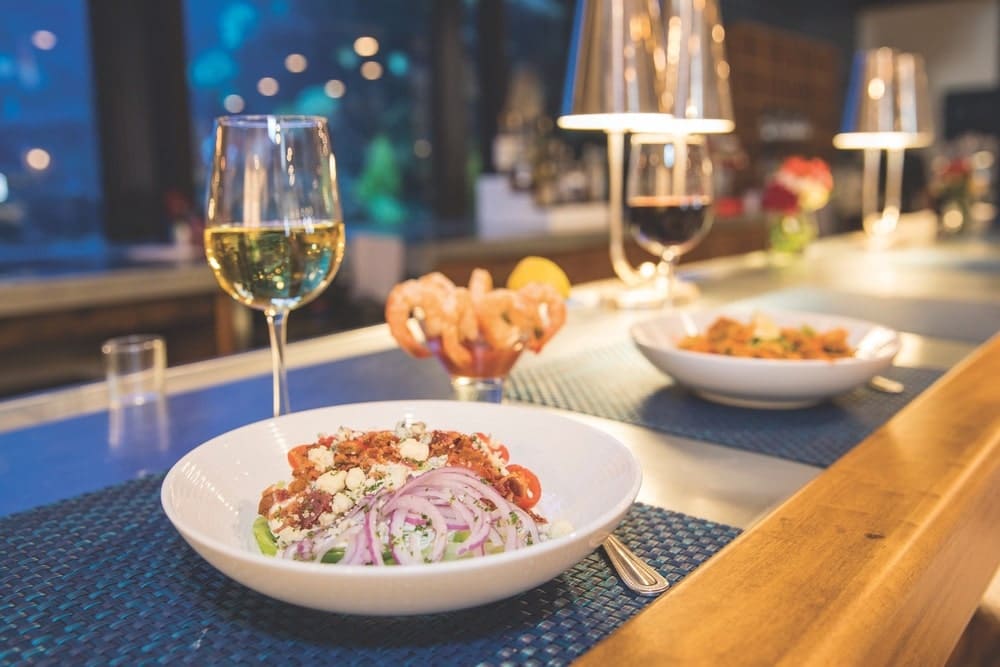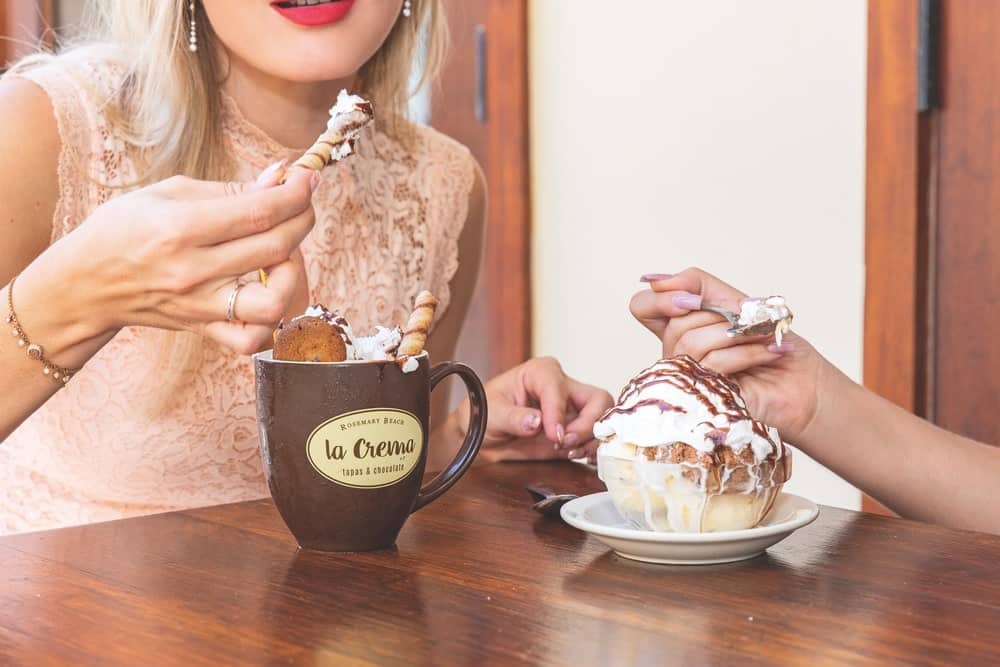 Several years later, Christy made a move from her accounting position to that of a full-time restaurateur. She describes how different the two endeavors are. "Accounting is structured: the same thing every day. The restaurant business is something different every day," she says, adding, "I never imagined how stressful—or rewarding—it could be."
In 2014, the Spell Restaurant Group was ready to grow, and they were approached about the availability of George's at Alys Beach, Florida, and La Cocina in nearby Seacrest Beach. While the Spells didn't have a history in the Florida Panhandle, Christy says, "After a few visits we were sold on the area and knew this would be the right place for our expansion. When the restaurants opened for the 2015 season, we were the new owners, and we haven't looked back." Then came Saltwater Grill in Panama City Beach, along with La Crema Tapas and Chocolate and Edward's Fine Food and Wine, both in Rosemary Beach.
"The first thing we do when adding a new restaurant to our group is

nothing

. The restaurants that we have purchased over the years were already successful. We don't want to come in and rock the boat too much."
In keeping with the "don't rock the boat" philosophy, some of the restaurants have had only slight changes to their menus. Most of the dishes from the previous menus at La Crema, Edward's, and Saltwater Grill are still there. The chefs at these restaurants create specials to expand the menu offerings and keep things fresh.
Having come from outside the restaurant industry, the Spells work closely with the talented staff of each restaurant. "All the chefs are given the freedom to develop new themes and dishes for their restaurants. When they have perfected their potential new items, they host a tasting for us before the menu is finalized," Christy explains. "I don't remember saying 'no' to a new dish yet," remarks Christy, "even the roasted crickets at La Cocina."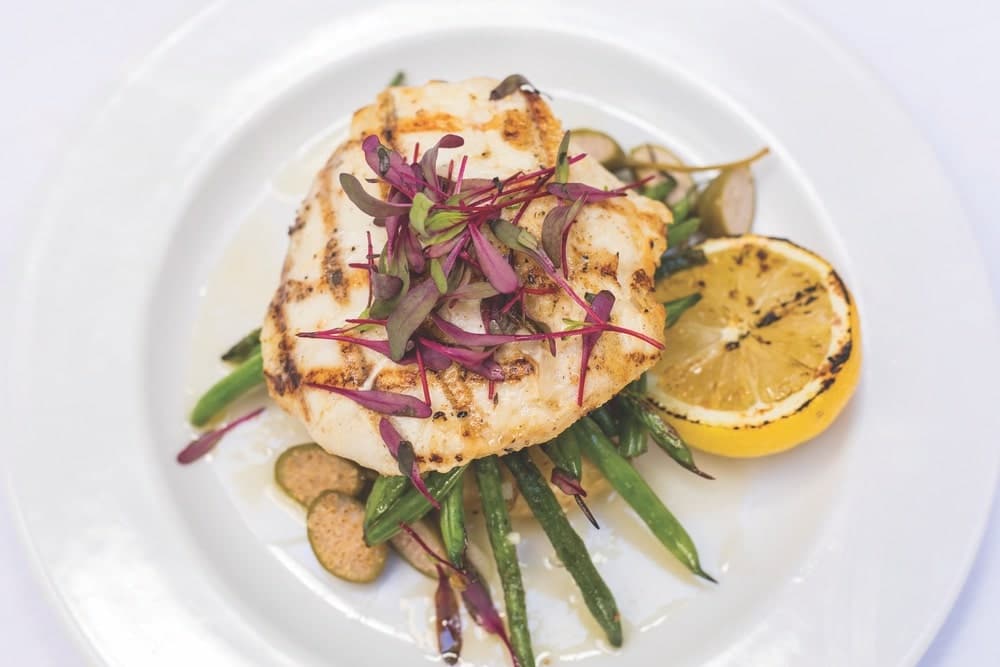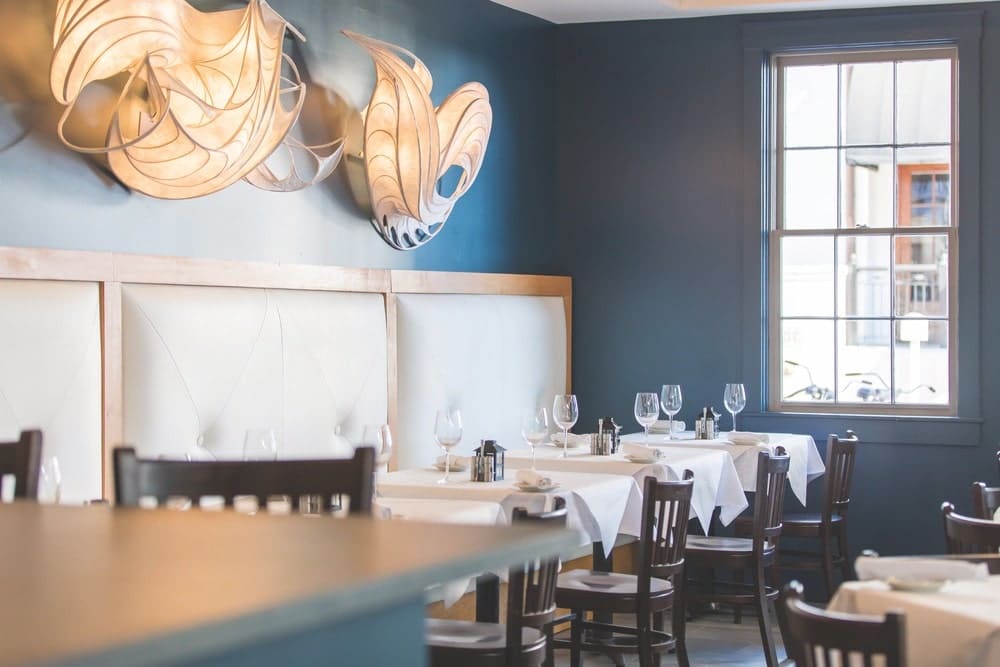 With a focus on seasonal ingredients, Chef Camille Withall at George's develops new menus twice a year. Christy says, "My favorite two days at George's are the spring- and summer-menu tasting days because we know we are going to have lots of good food." One of the best changes to George's is the addition of a two-story waiting area where diners can enjoy a view of 30A and a glass of wine while waiting for their table. George's menu is still divided into sections titled "Behave" and "Misbehave." At lunch, choose to behave with the spa-inspired Abundance Bowl, which features black beans, red rice quinoa, vegetables, blueberries, and an egg. Or misbehave with a wonderful fried grouper sandwich. Dinner offers more tempting choices. But whatever the decision, dessert is not to be missed. Options are always innovative, whether it is the cornbread bread pudding served with a horchata paleta or the longtime favorite Warm Chocolate Toffee Goo.
La Crema was purchased in 2016 and remodeled and expanded in 2018. Christy describes the restaurant as "small but vibrant, with a passionate following from both locals and visitors to the area." With a menu dominated by small plates, she recommends the serrano-wrapped figs and the ceviche. For dessert, she notes, "The chocolate fondue with peanut butter and the chocolate-dipped bacon are the best ways to wrap up a meal."
"All the chefs are given the freedom to develop new themes and dishes for their restaurants. When they have perfected their potential new items, they host a tasting for us before the menu is finalized."
Edward's is known for its casual elegance. Its recently remodeled interior features the blue of the water and the white of the sand accented with undulating shapes along the ceiling and walls that evoke sand dunes and waves. Chef Josh Smith's menu is all about farm and sea to table. Starters include jumbo lump crab cakes and the melon and tomato salad. When it comes to entrées, Edward's shines with the Cheshire pork chop served with succotash and fried oysters. Edward's also boasts a beautiful wine selection and has received the Wine Spectator Award of Excellence since 2017.
In 2018, Saltwater Grill in Panama City Beach was also remodeled. Christy says that acquiring "this beautiful restaurant with its twenty-five-thousand-gallon aquarium was a big decision, but it fits perfectly into our group." She describes it as "the perfect coastal dining experience," and says Chef Chris Joyner's menu "truly has something for everyone." Her not-to-be-missed meal there starts "with the house-made lobster bisque, before enjoying one of our hand-cut steaks paired with a twice-baked potato and creamy Parmesan risotto."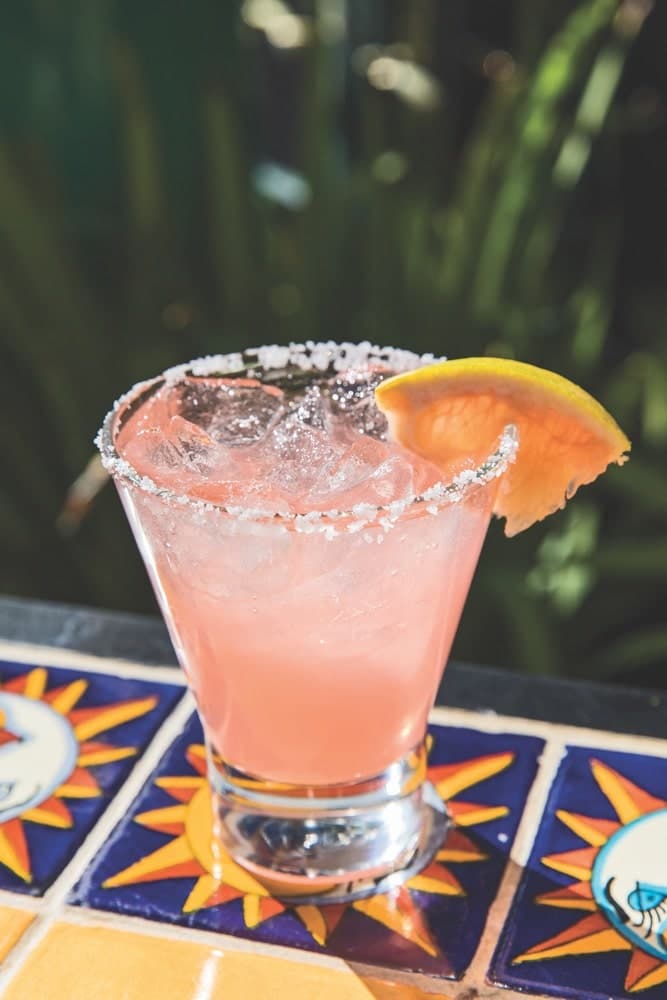 La Cocina has had the most significant menu changes. Chef Eric Bartholomew has taken what was already a delicious Tex-Mex restaurant to the next level with innovative Latin fare. Christy says, "You can't miss with the achiote fried wings or one of our ten different taco options with Mexican street corn," known as esquites. Among the taco options are pork belly with pasilla barbecue sauce and pineapple-jicama salsa and chili-butter poached lobster with charred corn relish and roasted red pepper sauce.
The most recent addition to the group is Grits and Grind. The breakfast place, which shares dining and kitchen space with La Cocina, opened in 2017. Christy explains, "Grits and Grind is very special to us, as it is an original Spell Restaurant Group concept." The name is perfect for a breakfast spot but has an even deeper significance. Fans of their hometown professional basketball team, the Memphis Grizzlies, the Spells honor the team whose style of play has been described as "all heart, grit, grind." The restaurant's logo depicts a grizzly together with the Florida sun and palm trees of Christy's adopted home. Chef Erik Kellison, a former sous chef at George's, has developed a menu that has a little of George's behave-or-misbehave attitude. On the lighter side is avocado toast with roasted tomatoes and an over-medium egg, while more substantial appetites can enjoy braised short ribs with grits and doughnut holes served lollipop-style on a stick with Nutella sauce. In keeping with the La Cocina theme, the Chilaquiles Stack features mouthwatering layers of scrambled eggs, chorizo, cheddar, and tostadas.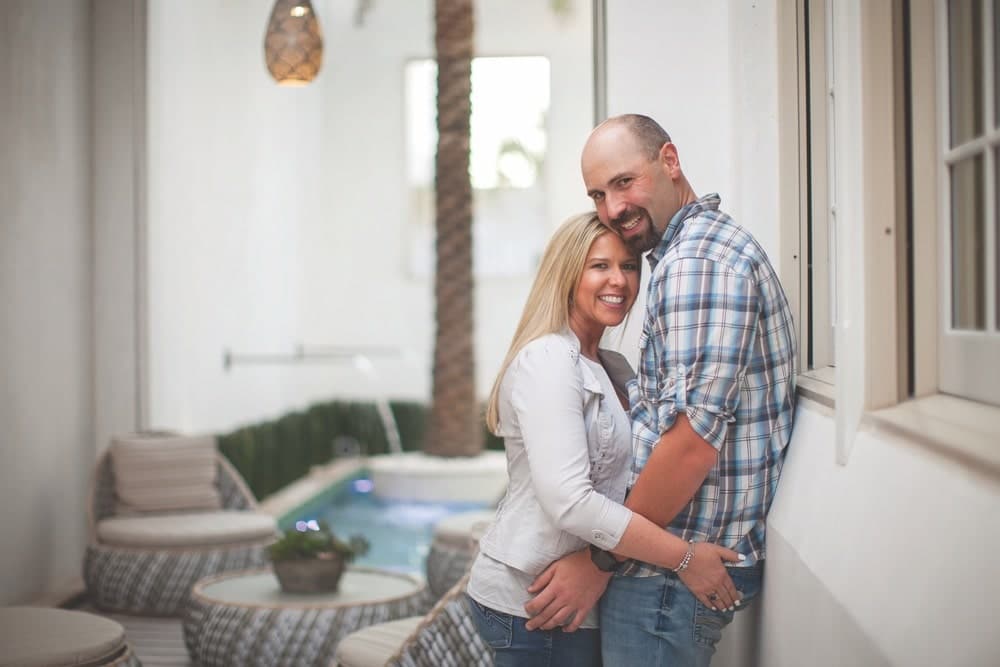 With six thriving restaurants in the area, the Spells have made a big mark on the Florida Panhandle. Many diners have chosen Spell Group restaurants for special occasions, such as wedding rehearsal dinners and receptions, which Christy says means a lot. "To be chosen to be part of such a memorable day is always special." She notes, "We have regulars who come every time they are in town, and we strive to give each of our guests the best experience possible each and every time they visit." And the Spells haven't forgotten their beginnings with Brookhaven Pub and Grill in Memphis. In discussing the recent remodel of that restaurant, Christy remarks, "It's been a great spot for us, and we feel very lucky it gave us a great start in this business."
— V —
---
Visit SpellRestaurantGroup.com to find its collection of amazing eateries across the Southeast.
Colleen Sachs loves food and traveling around the world and has been writing about both for twenty-five years. She lives with her spouse and a multitude of pets in Santa Rosa Beach and Pensacola, Florida.
ARTICLE CATEGORIES