Curated by Jordan Staggs
With our headquarters in such a beautiful vacation destination as the beaches of South Walton, Florida, it's no wonder our staff members have relocated to this Southern resort-style paradise. For this issue, we asked them to recall their favorite places back home, bringing nostalgia and new destination ideas to our readers through their favorites from the past.
---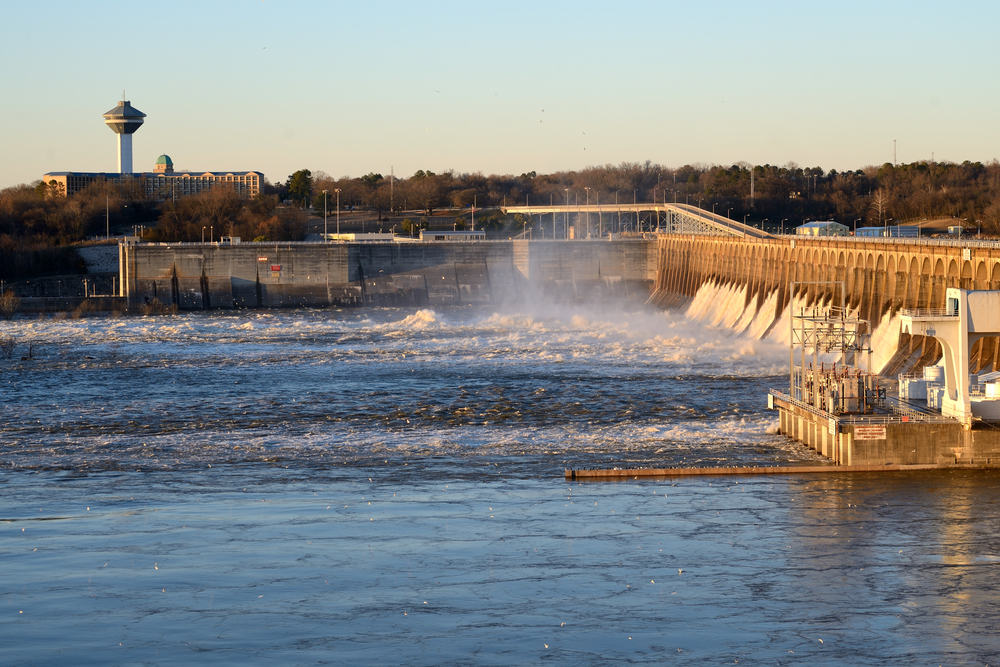 Jordan Staggs, managing editor
Wilson Dam and the Renaissance Tower Florence, Alabama
Florence, Alabama, became nationally known in the 1920s when Wilson Dam (opened in 1925) generated electricity for nitrate production, an important source of explosives manufacturing in World War I. Henry Ford later proposed using Wilson Dam as a major power source for a plant he wished to build in Muscle Shoals. Although Ford's plan was initially rejected after much controversy, the Tennessee Valley Authority was inspired by it and took control of the dam in 1933. It now can generate 663 megawatts of hydroelectricity per day. Wilson Reservoir, a renowned bass fishing destination, is known as the Smallmouth Capital of the World.
"Growing up, it was always kind of cool driving past this spaceship-looking tower whenever we'd go to 'town.' It was a rare treat to actually go there to visit the small aquarium that used to be on the ground floor and then have lunch at the top. When Marriott took over the property, the restaurant became the upscale 360 Grille, and it's got the best panoramic views of Florence, the Tennessee River, and Wilson Dam."
---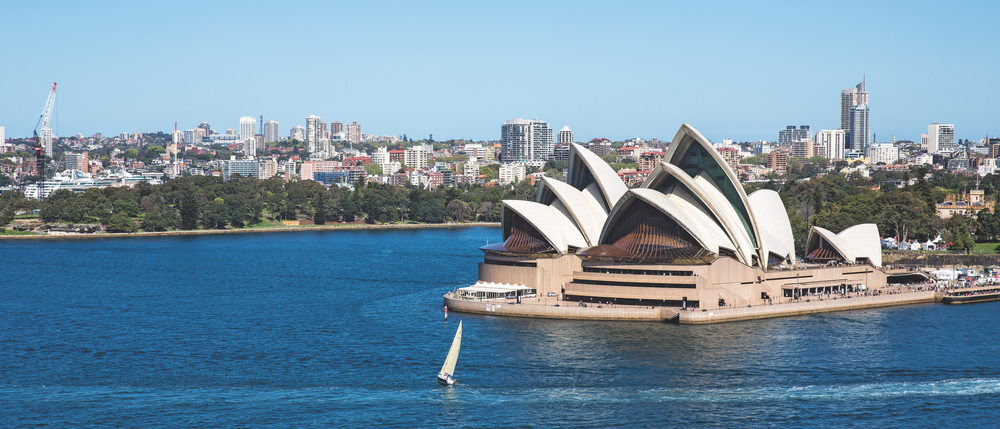 Tracey Thomas, art director
Sydney Opera House Sydney, Australia
"When I was younger, my family lived just outside of Sydney, Australia. One of my favorite things to do was to go into the city. We would visit the museums, browse new and interesting finds at the Rocks, and stroll around Darling Harbour, taking in the view and watching the mimes and street musicians perform.
"During elementary school, I joined the choir, and we would take a field trip every so often to Sydney. On one visit, we were going to the Sydney Opera House. I was thrilled because I had always admired this impressive building from afar and imagined it being the most amazing building on the inside. Well, it was spectacular. When I entered the lobby, there was a wall of windows looking out across Sydney Harbour. Such a beautiful perspective of the city. On this particular day, we were there to visit the world-renowned concert hall and home of the Sydney Symphony Orchestra in all its glory. It was magnificent and grand with its high vaulted ceilings and seating for over 2,600 visitors in the concert hall. I was in awe."
---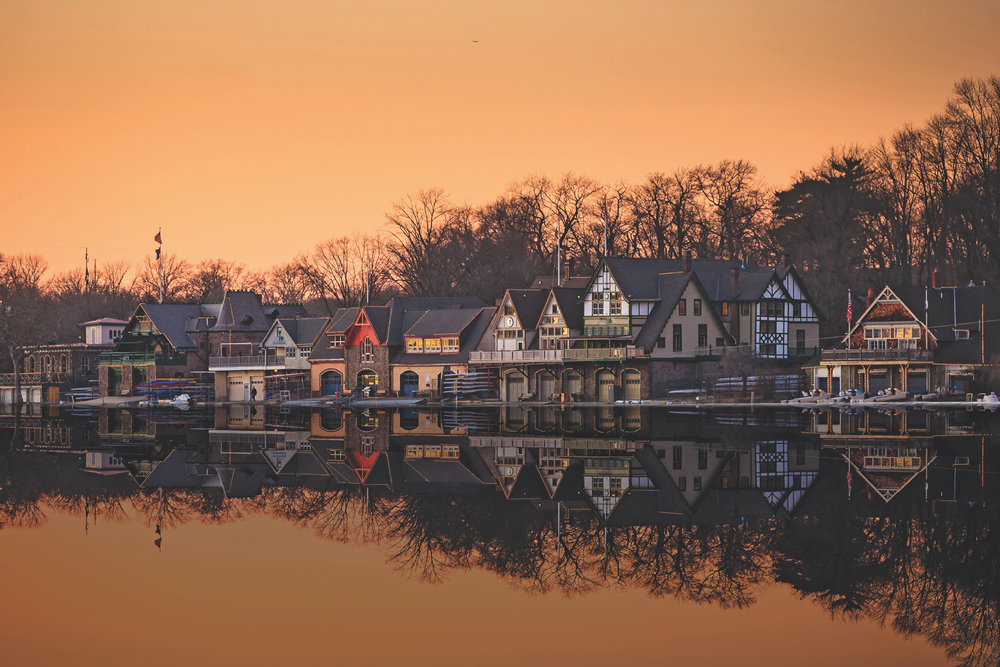 Rinn Garlanger, graphic designer
Boathouse Row Philadelphia, Pennsylvania
When the Fairmount Dam was built on Philadelphia's Schuylkill River in 1821, the once-swift waters became the ideal smooth surface for competitive rowing. The first regatta on the Schuylkill took place in 1835, and the original Boathouse Row just outside the city was built in the following decades, housing sporting teams such as the Schuylkill Navy crew and Philadelphia Skating Club. The historic site consists of fifteen boathouses along the river's northeastern bank.
"Boathouse Row is a staple of the city of Philadelphia without having to be a part of the skyline. It seems that most buildings become famous for skylines—but Boathouse Row stands out on its own. I remember driving downtown with my dad when he used to work in the city, and we'd take the scenic route up Highway 76 to see the boathouses and the crew teams practicing. Now, whenever I travel home and my parents pick me up from the airport, we go along the Schuylkill River just to see Boathouse Row in lights at night."
---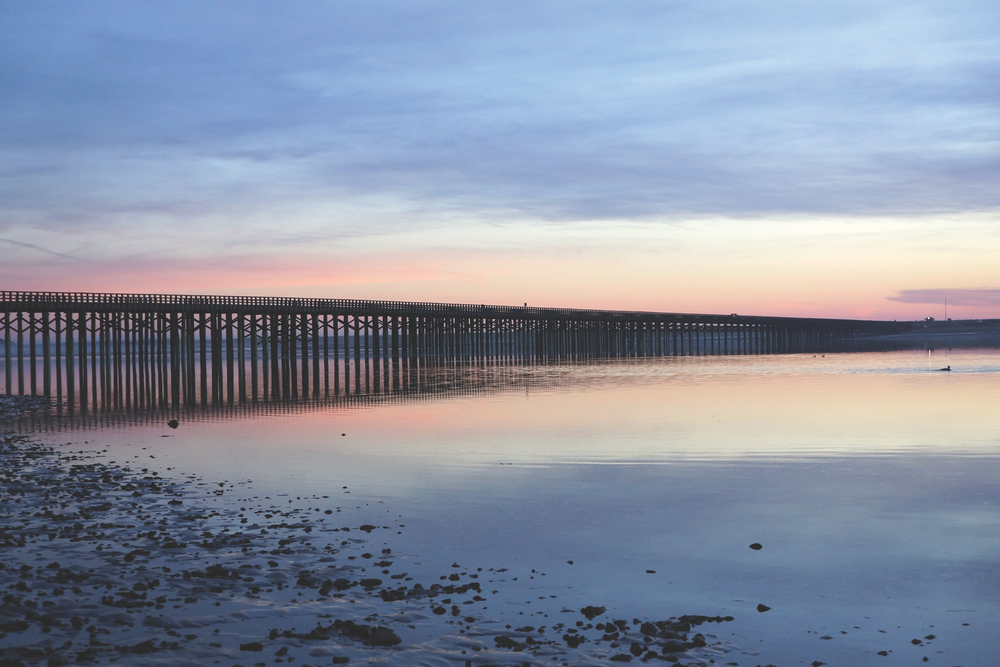 Lisa Burwell, editor-in-chief
Powder Point Bridge at Duxbury Beach Duxbury, Massachusetts
Originally built in 1892 at 2,200 feet (0.4 miles) in length, Powder Point Bridge was listed in the Guinness Book of World Records as the oldest and longest wooden bridge in the world until it was damaged by fire in 1985 and completely rebuilt.
"I lost count of how many times I've walked across the half-mile-long Powder Point Bridge in my hometown of Duxbury, but a modest guess would be at least two hundred times. Since I was twelve, the bridge has been my favorite place to observe the magnificent beauty of the ever-changing Duxbury Bay and to inhale the magical scents of the frigid Atlantic Ocean. It provided a limitless source of therapy during brisk walks to and from the beach, where I greeted fellow walkers while exercising, thinking (or not), and solving life's daily problems. I have fond memories of hearing exaggerated tales of success from the anglers along the side railing while peeking into their buckets to see the catch of the day. Every time I visit Duxbury, I traverse this bridge and all is right with the world."
---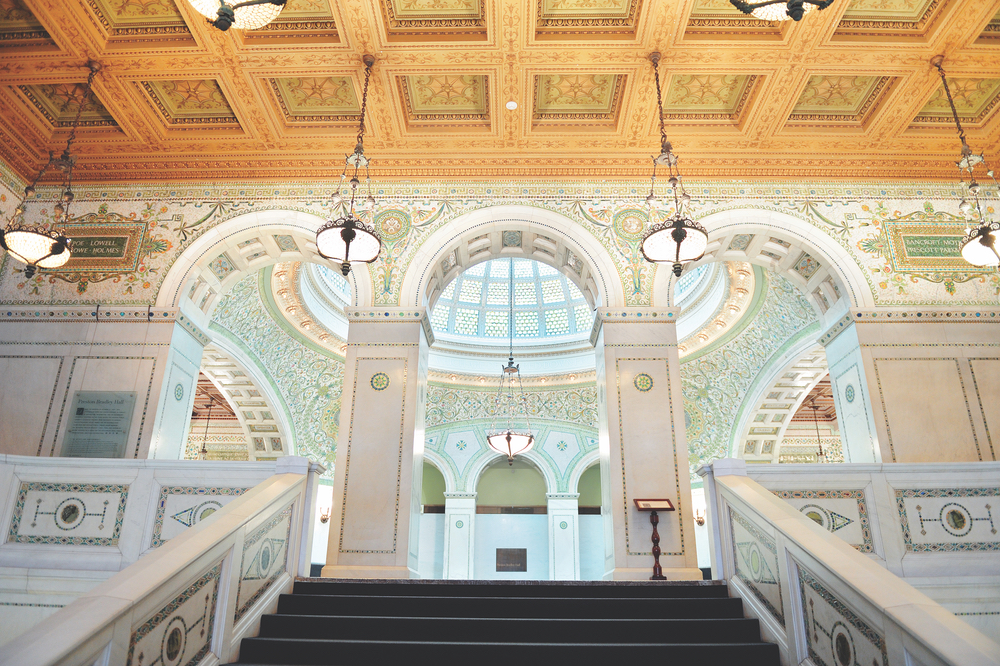 Suva Ang-Mendoza, creative stylist
Chicago Cultural Center Chicago, Illinois
"Choosing just one favorite building in a city that is very near and dear to my heart is like choosing a favorite pair of designer shoes. It was a real struggle, but one of my favorite buildings in my hometown is the Chicago Cultural Center. This five-story Beaux-Arts building, dubbed the People's Palace, is as historically impressive as it is visually intriguing, inside and out."
After the city's only public reading room was lost in the Great Chicago Fire in 1871, England donated eight thousand books to the city, which required a library to hold them. Inspired by neoclassical architecture, the Chicago Cultural Center was built as a public library by the architectural firm of Shepley, Rutan and Coolidge, who had just finished the original Art Institute of Chicago building. The ornate granite and limestone building features marble halls, the world's largest Tiffany glass dome, and a garden. The central library moved to another location in 1977 and the Cultural Center now serves mainly as a free museum and art center.
---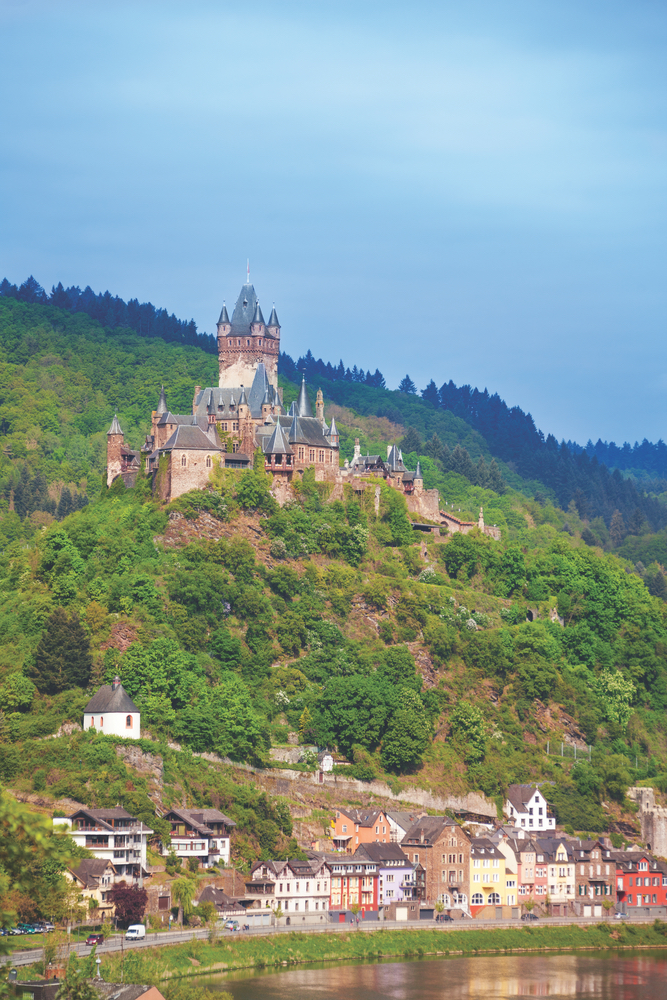 Lauren Shaw, sales and marketing director
Reichsburg Cochem Cochem, Germany
The Cochem Castle was first mentioned in a document dated 1051 when Richeza, the former Queen of Poland, gifted it to her nephew Heinrich I, Count Palatine of Lotharingia. In 1151, King Konrad III took control of the castle, and Cochem became an imperial fiefdom in the time of Germany's Staufer Dynasty. The original structure was destroyed by French troops under Louis XIV in 1689, and it lay in ruins until 1868, when a wealthy businessman bought the grounds and built a neo-Gothic castle in its place.   
"As a child growing up in Bitburg, Germany, I was fortunate to have parents who loved to travel, which allowed my sister and me to experience the beautiful culture of Europe. We toured many historical and enchanting castles throughout my five years in the country, but Reichsburg mesmerized me with its romantic interiors and rich, royal colors. Its neo-Renaissance dining room and Romanesque architecture are reminiscent of the castles in all children's fairy tales."
---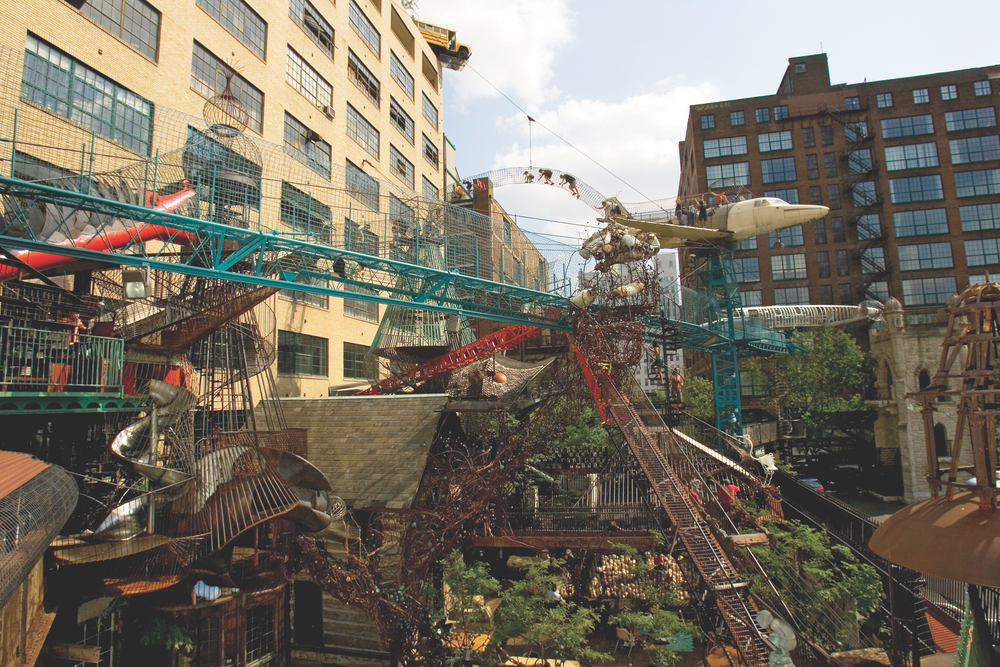 Mark Thomas, web developer
City Museum St. Louis, Missouri
"This place is an old factory converted into a surreal landscape with slides, underground passages, a Ferris wheel on the roof, and some of the most amazing mosaics."
Housed in what was once the 600,000-square-foot International Shoe Company, the museum was envisioned by internationally acclaimed artist Bob Cassilly, who was a classically trained sculptor and serial entrepreneur. The City Museum opened for visitors in 1997 and since has provided a unique educational and creative haven for both the young and the young at heart.
---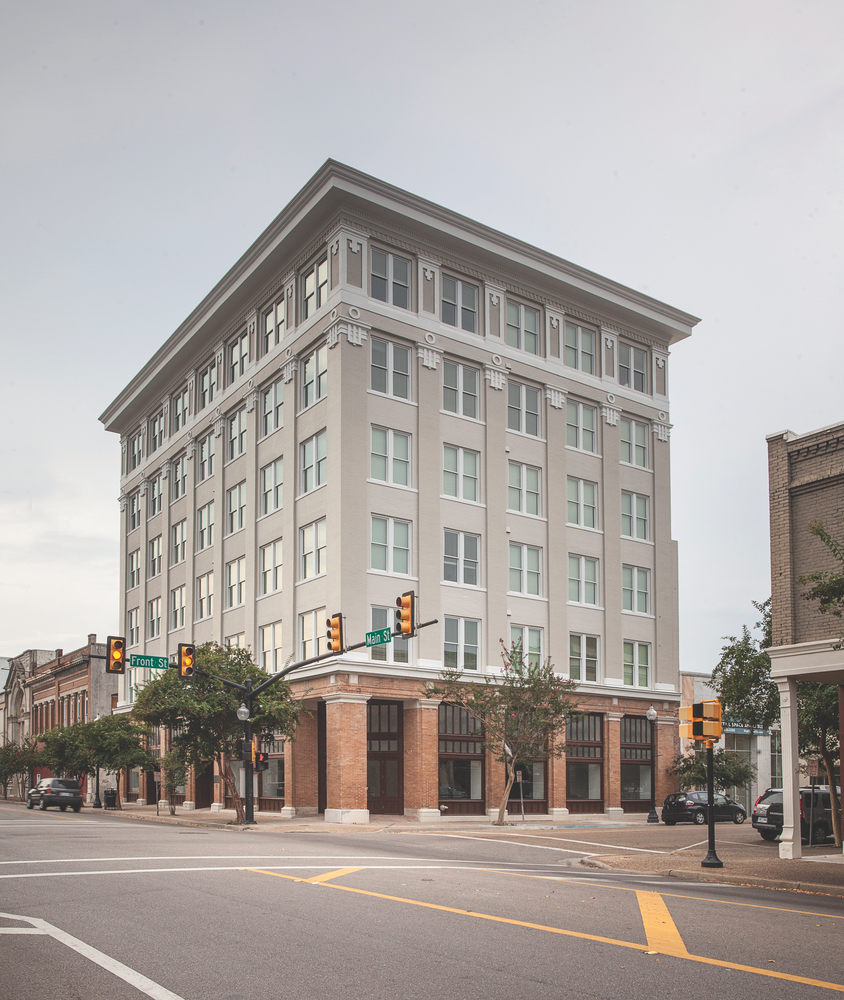 Julie Dorr, sales executive
The America Building Hattiesburg, Mississippi
Designed by architect Robert E. Lee and built in 1907, the original Ross Building took its name from its owner, Dr. T. E. Ross, who practiced medicine in Hattiesburg from 1892 until 1935. This building is one of downtown Hattiesburg's most significant structures and has been known by many different names over the past century, including the Royal St. Andre Hotel and, most recently, the America Building. The building now houses the Hub City Lofts luxury apartments, taking their name from the Hub City sign that once sat atop the building and promoted Hattiesburg's official nickname.
"The America building holds a lot of fond memories for me. They always used to have fun rooftop parties there back when I was in college. We had to ride this very old elevator up to the roof—not your typical modern elevator—it had been in the building for decades and was always a thrill to step into."
---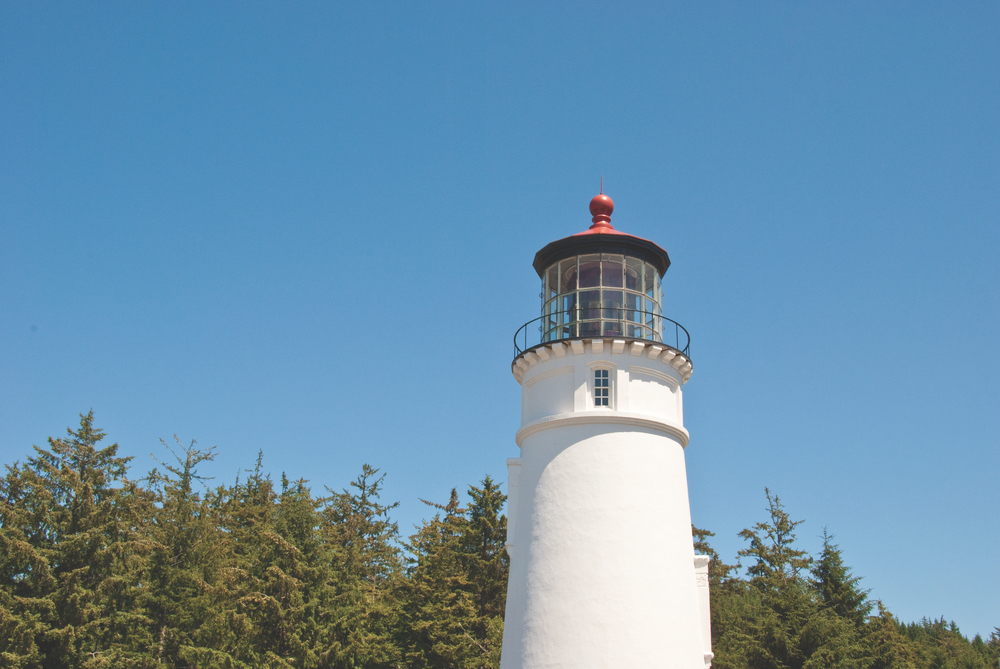 Meghn Hill, digital marketing director
Umpqua River Light Winchester Bay, Oregon
"The Umpqua lighthouse was a favorite destination of mine while growing up on the Oregon Coast. It was always the first stop before going to our favorite swimming spot at Lake Marie. Going up the hill and seeing the white tower brought the excitement that maybe we would look out over the Oregon dunes and see the migration of the gray whales—I have witnessed it once, and it is something I will never forget. Whenever I'm in Oregon to visit family, I make it a point to get to the lighthouse."
The first Umpqua River Light was built in 1855 along the river channel and lit in 1857. By 1863, the building's foundations had become too unstable, and the structure soon collapsed. In 1888, the new lighthouse was approved, and it was lit in 1894. Today, visitors can tour the lighthouse and adjacent Coastal History Museum from May through September.
---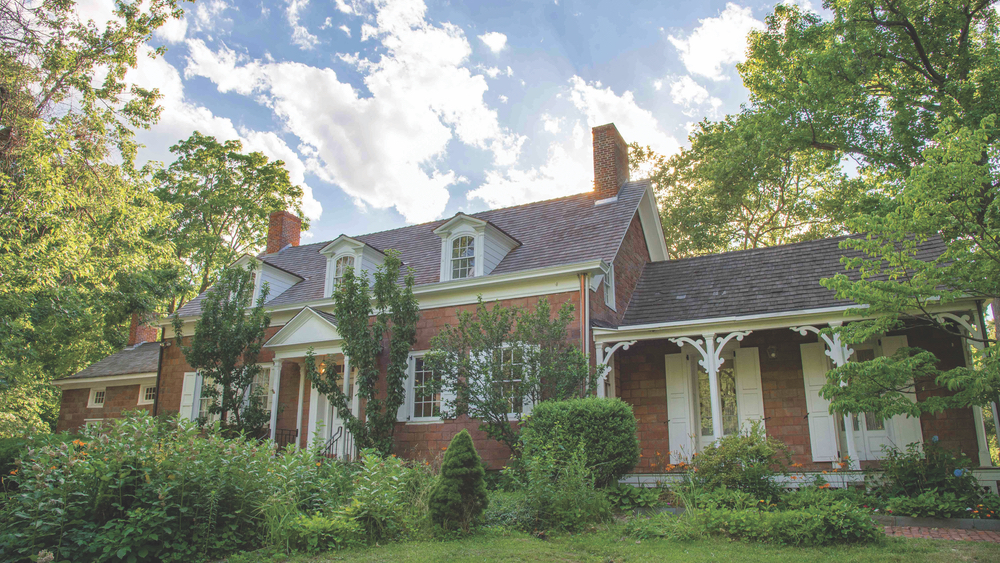 Mary Jane Kirby, sales executive
Kingsland Manor Nutley, New Jersey
The Kingsland Manor property was the site of the original land grant in 1668 by King Charles II to Major Nathaniel Kingsland of Ireland. Kingsland then dispatched Captain William Sanford to explore and purchase the area that is now New York City. Kingsland's grandson Edmund built the manor in 1729.
"Kingsland Manor has always been one of my favorite landmarks in Nutley. It overlooks the beautiful Kingsland Pond and waterfalls. In addition to being steeped in history from before and during the Revolutionary War era, it has always held its beauty. There is nothing more scenic to me than this landmark covered in white snow during a peaceful winter day with the relaxing sounds of the waterfalls nearby."
---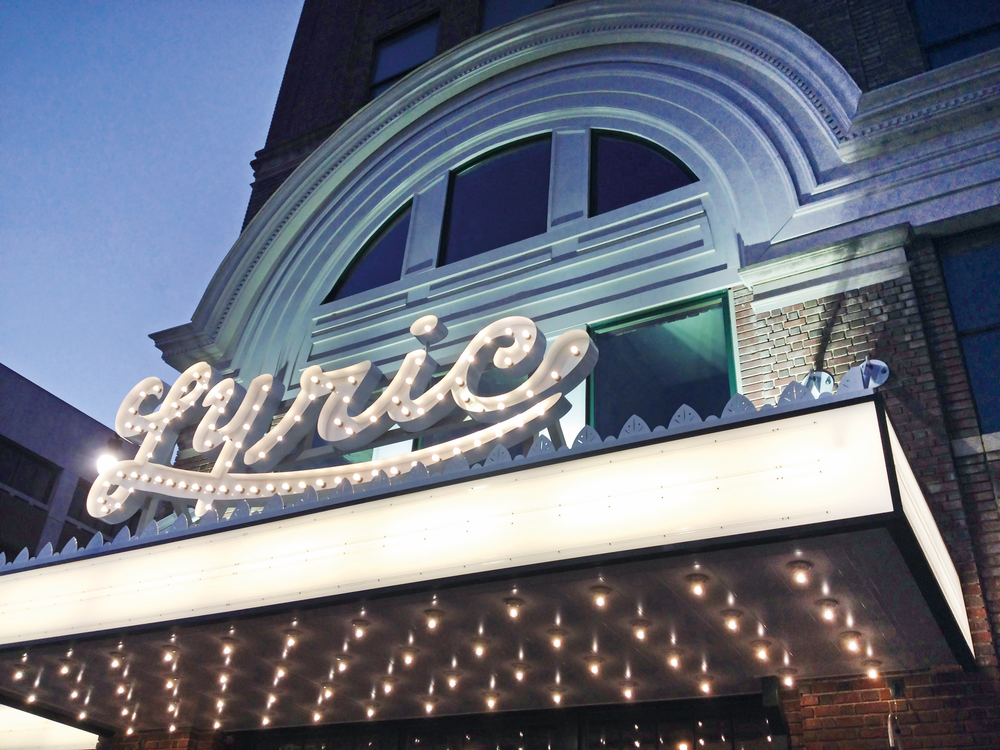 Lucy Mashburn, graphic designer
The Lyric Theatre Birmingham, Alabama
"The Lyric is an intimate entertainment venue in downtown Birmingham that has recently been restored, bringing the existing architecture back to life. I foresee a lot of fun concert nights at this beautiful theater!"
The Lyric was built in 1914 with acoustics and close seating well suited for the raucous music and antics of vaudevillian entertainment. Its stage has seen famous vaudeville acts including the Marx Brothers, Mae West, Sophie Tucker, Will Rogers, and Milton Berle, who is credited with saying the Lyric was "as fine a theater as any in New York." This year, the Lyric completed a full renovation, and it is listed on the National Register as part of the Downtown Birmingham Retail and Theatre Historic District. The venue hosts live performing arts such as the symphony, ballet, opera, and theater.
— V —
ARTICLE CATEGORIES