The New Frontier
By Steve Larese
Space tourism is looking up, and so are earthbound star lovers.
When Sir Richard Branson blasted off aboard SpaceShipTwo Unity and skimmed the boundary of space above the New Mexico desert on July 11, it solidified the reality of space travel. From Virgin Galactic's base at Spaceport America near the town of Truth or Consequences, customers who have paid deposits on $250,000 seats aboard the spacecraft watched as the Virgin Mothership Eve carried the VSS Unity to 52,000 feet, where it detached and rocketed at Mach 3 fifty-four miles above Earth. Branson and five other Virgin Galactic employees experienced eight minutes of weightlessness before gliding back to Earth and landing like a conventional aircraft back at Spaceport America to the cheers of the celebrity-sprinkled crowd. Stephen Colbert hosted the live broadcast of the historic flight, and Khalid played a new song for the starstruck audience. DJ-driven music thumped paradoxically in the New Mexico desert in the early hours.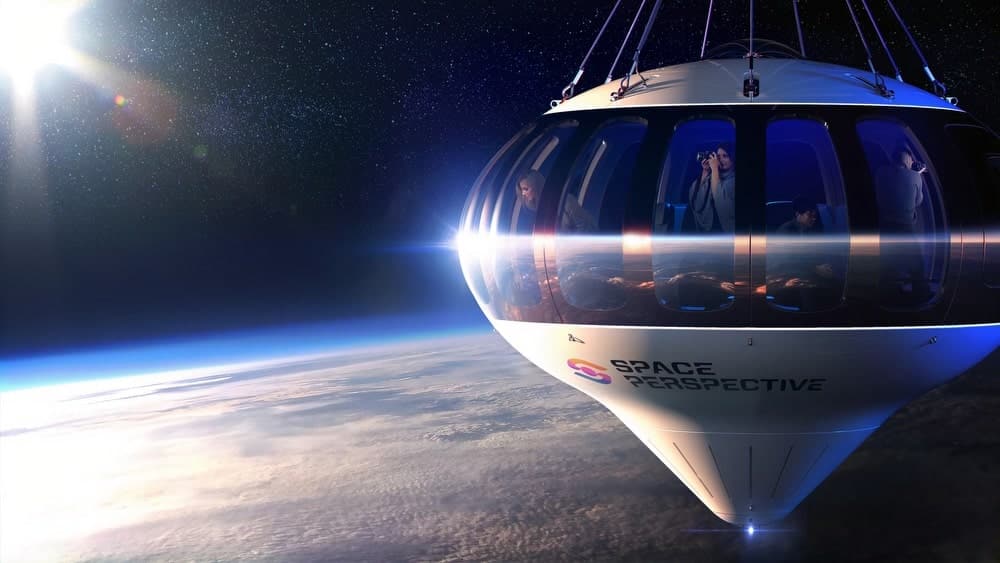 "Having flown to space, I can see how Virgin Galactic is the space line for Earth," Branson said after his landing. "We're here to make space more accessible to all, and we're going to turn the next generation of dreamers into the next generation of astronauts."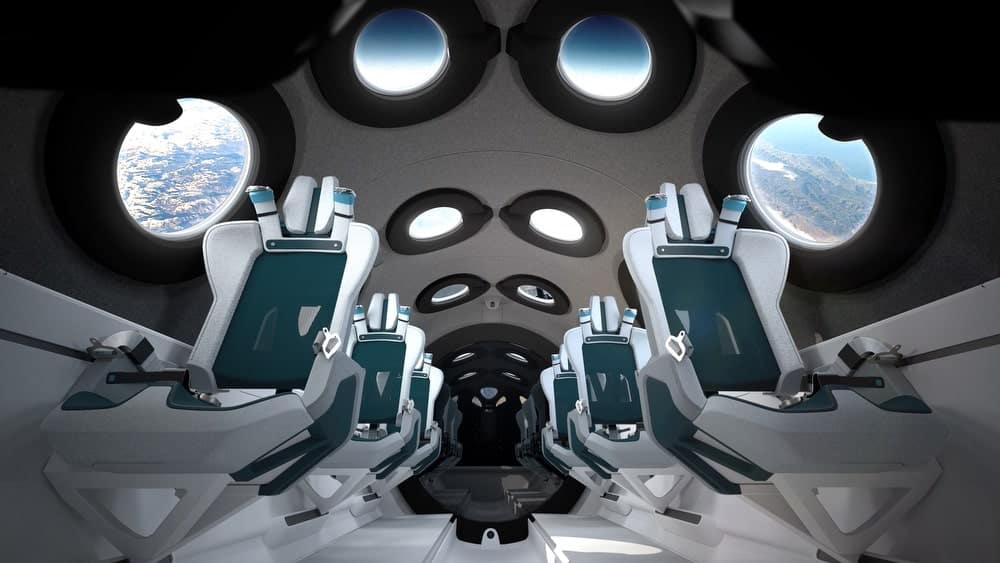 But Branson wasn't the only billionaire to travel to space in his own craft in July.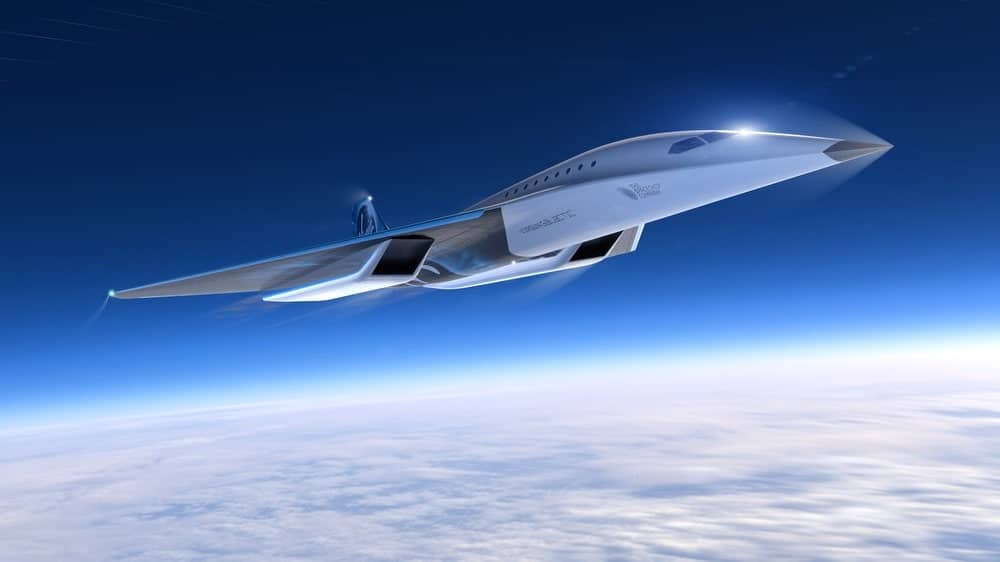 Days later, Amazon founder Jeff Bezos and his all-civilian crew flew to more than sixty-five miles above the desert outside El Paso, Texas. Aboard were his brother, Mark, and eighty-two-year-old Wally Funk, a woman chosen in the 1960s for NASA's Mercury 13 program but who had never made it to space until now. A fun fact was that the last passenger, Oliver Daemen, an eighteen-year-old student, was the youngest person ever to go to space, while Funk was the oldest. Whereas Virgin Galactic resembles a plane carrying a plane, Bezos's consists of a rocket, New Shepard, and a capsule that returns to Earth via parachutes. Bezos's entire flight was ten minutes, and the crew experienced four minutes of weightlessness.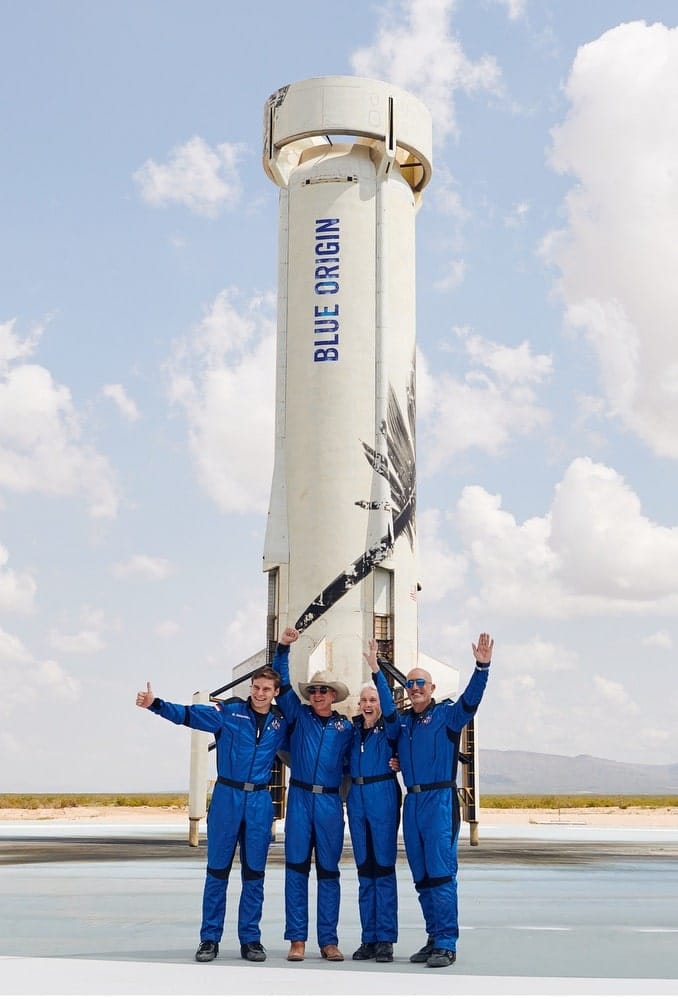 "My expectations were high and they were dramatically exceeded," Bezos said after.
Not to be outdone, Elon Musk's SpaceX craft, Crew Dragon, successfully splashed down off the Florida coast in September after orbiting Earth for three days with an all-civilian crew of four. Billionaire Jared Isaacman paid for himself and Hayley Arceneaux, Christopher Sembroski, and Dr. Sian Proctor to fly to 363 miles above Earth, more than 100 miles higher than the International Space Station. Although the four trained physically for months before the flight, all flight operations were controlled from the ground, demonstrating that anyone capable of withstanding three times the force of Earth's gravity can enjoy space travel without operating the craft. The SpaceX Inspiration4 mission raised more than $200 million for St. Jude Children's Research Hospital, where Arceneaux works.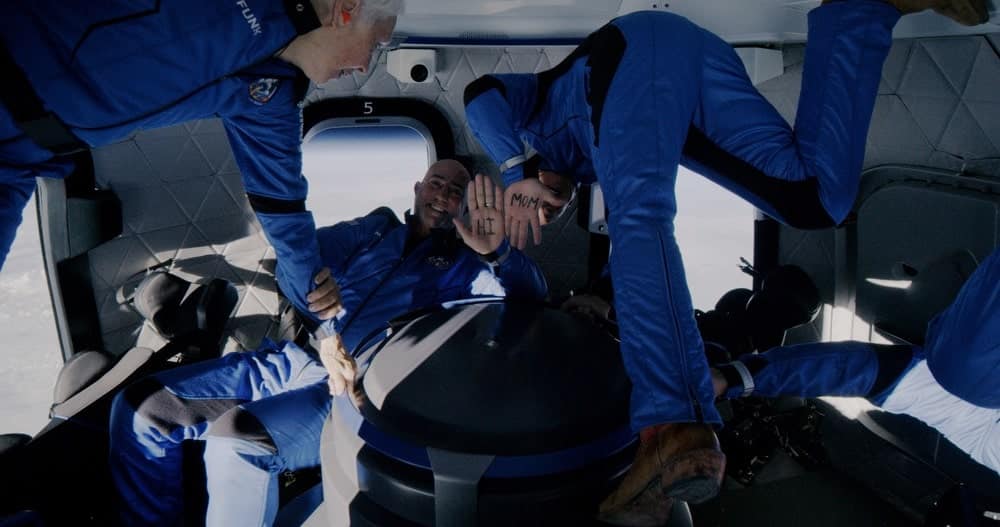 After billions of dollars spent and several deaths occurring during tests, private space travel is set to become a common pastime in this century, albeit an expensive one. Virgin Galactic says it has sold more than six hundred tickets and has a waiting list. A ticket aboard a future Virgin Galactic flight is currently $450,000. A Blue Origin flight is estimated to be at least $500,000. Each of the four seats aboard the SpaceX flight is thought to have been in the ballpark of $40 million (SpaceX hasn't disclosed the cost). A ten-day stay on the International Space Station through Axiom Space will be $55 million.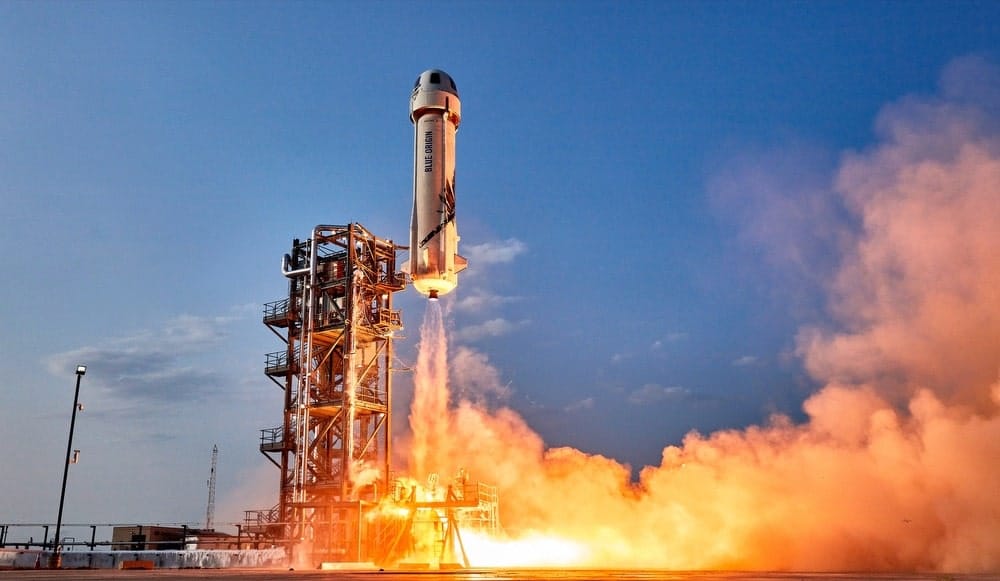 If the waiting list to fly to space with a US company is too long, space tourists can pay to take a Russian Soyuz craft to the International Space Station. (American Dennis Tito paid $20 million in 2001 to fly aboard a Russian Soyuz craft to the ISS, making him the world's first space tourist.) It is expected that these prices will decrease as more tickets are sold and operations streamline, but they will still be astronomically out of reach for most people.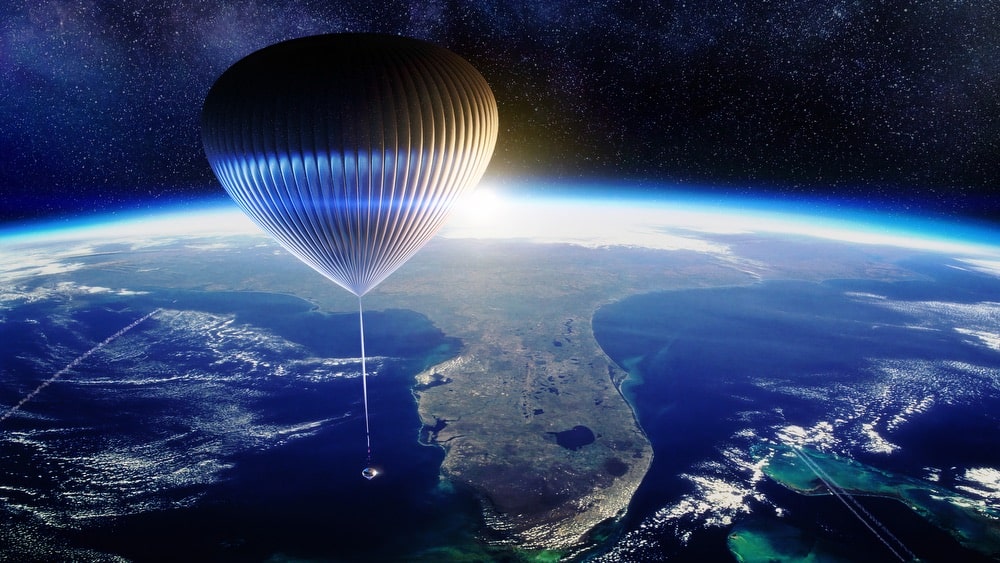 Virgin Galactic, Bezos's Blue Origin, Elon Musk's SpaceX, and, most recently, Steve Wozniak's Privateer Space will certainly be joined quickly by other private space travel companies hoping to profit by transporting commercial cargo and paying tourists past the Kármán line, the accepted beginning of space fifty miles above sea level. Florida-based Space Perspective expects to take passengers to the stratosphere beginning in 2025 and says it has already sold more than four hundred tickets. Unlike other companies, Space Perspective plans to use a round capsule, Neptune, suspended from a huge balloon to take passengers one hundred thousand feet above Earth, where they'll see the planet's curvature during the six-hour journey. A successful test flight in June saw the unmanned capsule safely reach its apogee before descending and landing safely in the Gulf of Mexico. At $125,000 a seat and measured in hours and not minutes, it is perhaps the best bang for the buck of those wanting to see Earth from the heavens.
Experiencing weightlessness, the inky blackness of space, and the curvature of our blue-green home gently spinning some sixty miles below will become as common as cruises in the coming years for those willing to pay hundreds of thousands of dollars for a few minutes of exhilaration and awe.
But for those who can't afford a seat that costs the same as some houses, there are plenty of other ways to peer even farther into the reaches of our solar system and beyond. And many of these ways are free if you know where to go and where to look.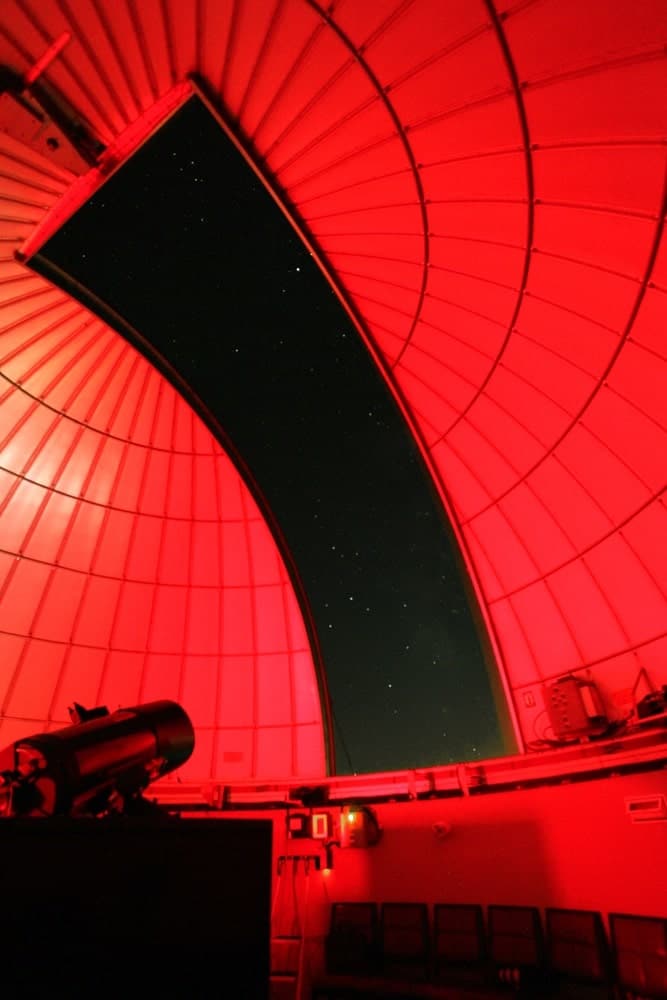 For the earthbound, inns, public lands, and observatories cater to those curious about the cosmos. From curated sky tours at well-appointed properties to desert camping in the middle of seemingly nowhere, these stellar destinations have dark skies and telescopes to literally peer through time and space to star clusters, nebulae, moons, and planets in our own Milky Way galaxy and neighboring galaxies beyond. Knowledgeable guides at properties train telescopes on celestial objects for guests and explain what they're looking at. Here are just a few destinations around the country where telescopes are focused on star lovers:
Kimpton Vero Beach Hotel & Spa in Vero Beach, Florida, offers its new Stargazing on the Sea package that takes up to six guests on a private float trip down the Indian River Lagoon with a member of the local Mission Astronomy Group. The free experience for guests must be booked forty-eight hours in advance; check the resort's website for dates. VeroBeachHotelandSpa.com/event-space/hotel-meeting-packages
Primland Resort in Meadows of Dan, Virginia, sits at three thousand feet above sea level with breathtaking views of the Blue Ridge Mountains. At night, the resort's on-site observatory is open, and docents guide guests on a tour of the night sky. The altitude and lack of light pollution make for excellent viewing, and large telescopes allow guests to peer perhaps deeper into the atmosphere than they ever have. Diurnal activities at this Auberge resort include golf, mountain biking, yoga, hiking, and other outdoor activities. AubergeResorts.com/primland
Amangiri Resort in southern Utah, just north of Page, Arizona, has an in-house astronomer to help guests navigate the star-choked nights. The quiet luxury resort has six hundred acres free of light pollution and is built around a central swimming pool surrounded by red rock mesas of the high Utah desert. During the day, guests can explore nearby Grand Staircase-Escalante National Monument and other public lands, luxuriate in the Aman Spa, find adventure on the via ferrata, take guided hikes, and enjoy fine dining. Aman.com/resorts/amangiri
Cat Mountain Lodge and Roadside Inn near Tucson, Arizona, features Spencer's Observatory, which has several powerful telescopes that allow guests to take advantage of southern Arizona's dark skies. During the day, explore Saguaro National Park, Mission San Xavier del Bac, and other Old West Tucson sites (CatMountainLodge.com). Also in southern Arizona, Down by the River B&B in Saint David, Arizona, partners with nearby San Pedro Valley Observatory to bring a professional astronomy experience to guests. Downbytheriverbandb.com; RemoteObservatories.com
Casitas de Gila near Silver City, New Mexico, caters specifically to sky watchers by placing telescopes in each Southwest-style room for scanning the dark New Mexico skies at night and spotting wildlife during the day. Guests who bring their own equipment can use one of the telescope pads that have power and Wi-Fi. CasitasDeGila.com
Clear Sky Resort in Pinnacle, Montana, just outside of Glacier National Park, features sky domes for a glamping experience that caters to budding astronomers. Large clear windows and skylights allow guests to drift to sleep looking at the stars from the comfort of their beds, and telescopes are available for those who'd like to get a closer look. ClearSkyResorts.com
— V —
---
Award-winning travel journalist Steve Larese enjoys star-filled nights at his home in New Mexico. Follow him on Instagram @SteveLarese.
Discover Dark Sky Parks
The United States has more than seventy locations that the International Dark-Sky Association has designated as Dark Sky Parks, many of which are national parks. These sites have been noted for having exceptionally dark skies and measures to mitigate light pollution.
Visit DarkSky.org to learn about areas near you and NPS.gov/subjects/nightskies/stargaze.htm for national parks that emphasize the night sky through astronomy programs and viewing events.
ARTICLE CATEGORIES