Scenic Hwy 30A's Own Neighborhood Restaurant
By George Barnes
In New Orleans, a neighborhood restaurant is something of its own genre, usually defined by serving quality local fare. It is also defined by moderately priced food with local atmosphere, just like you would find when you go to your friend's or family's home―or, in New Orleans slang, your mom 'n' ems. Growing up in New Orleans, a town rooted in the tradition of people and great food, has made me who I am today. And, from a culinary perspective, I feel that I have led a privileged life.
My aunt, Dorothy Rieger, owned a restaurant at 620 Chartres Street in the French Quarter. It was aptly named Dorothy Rieger's Restaurant and Bar. That was back in the 50s. The restaurant was located in the shadow of Saint Louis Cathedral and catered to patrons from the theater district. It was a gathering place for entertainers, local residents and tourists alike―and it was where I learned about, and fell in love with, good food. Growing up between pots and pans taught me to appreciate the fine art of cooking with fresh local ingredients. When walking through the streets of New Orleans, both today and when I was growing up, I noticed that the restaurants that have been able to survive the challenges of hurricanes and economic downturns (some for more than 100 years) have always paid special attention to their food and their neighborhood clientele. Some of these restaurants, like Galatoire's and Commander's Palace, attract patrons from around the world. They owe their success, in part, to the caliber and purity of the product they offer. Whether they are using the finest crabmeat, fish, or shrimp from local waters, Creole tomatoes grown on the fertile Mississippi Delta, or strawberries from Ponchatoula, the common thread that these successful restaurants share is an invaluable relationship with their local growers and purveyors.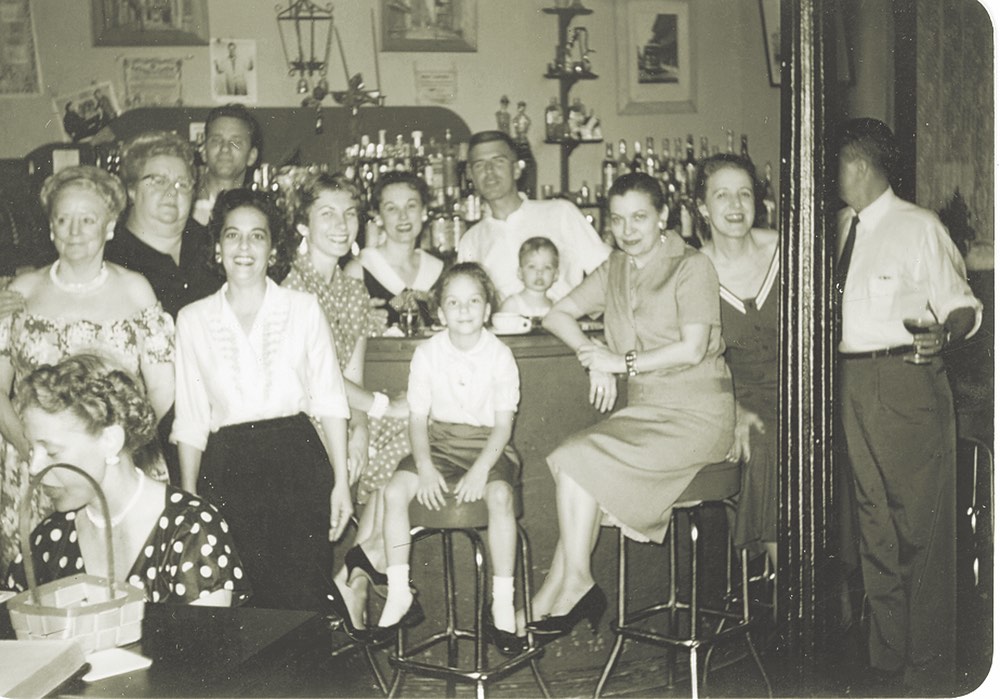 Throughout high school and college, I ate and worked in several New Orleans neighborhood restaurants such as Mandina's on Canal Street, Tony Angello's in Lakeview, Bozo's in Metairie, Liuzza's in Mid-City, and Mother's in the Central Business District. Their menus were filled with Creole and Cajun classics like crawfish étouffée, smothered okra with shrimp and sausage, seafood-stuffed eggplant, and speckled trout. Simpler fare ranged from red beans and rice to seafood gumbo and po'-boys. The dishes were prepared simply to showcase their freshness. Eating at these local favorites was, more than anything, about flavor and comfort.
Of all the memories that I have from that time in my life in New Orleans, what impressed me most was the fact that these local spots also provided a place where everyone from the community could meet―as if the restaurants themselves were a second home. This would be my inspiration for the Smiling Fish Café ―I wanted to create the same experience I had growing up in New Orleans and bring it to the beach. I wanted to create a neighborhood restaurant that the locals could call their own. In the spirit of my New Orleans legacy, Smiling Fish Café follows a community-centered discipline that pays attention to our guests, food quality, and value―all in a comfortable beach atmosphere. I like to think that we are achieving this mission of consistency in quality and value since many of our customers dine with us three and four times each week.
Growing up between pots and pans taught me to appreciate the fine art of cooking with fresh local ingredients.
Paying special attention to the food may seem obvious to some, but Chef Javier and I, alongside our staff, design our daily specials around seasonal availability, using only high-quality local ingredients. Keeping the prices affordable and competitive is always challenging. We maintain close relationships with our local purveyors, like Shueh-Mei and Charles Bush of Dragonfly Fields. Our weekly supply of fresh organic produce―key ingredients like heirloom tomatoes, arugula, fresh basil, scallopini squash, cocozelle zucchini, okra, and eggplant―is one of the reasons why the food tastes so good.
When we first opened on Memorial Day weekend in 2000, we served lunch and dinner.  After a challenging first year in business, we encountered the aftermath of 9/11. I immediately noticed that the neighborhood became socially withdrawn. In an effort to get people out of the house and into the community, I decided to offer a special menu on Tuesday evenings at an irresistible price. My hope was that people would be enticed to get back out into the community, to once again embrace local friendships and to feel good again. It also gave us the opportunity to use local ingredients on more upscale dishes like pan-seared andouille-crusted local grouper served with roasted corn macque-chou, Creole meuniere, and topped with crispy sweet potatoes; Dragonfly Fields organic grilled eggplant, fresh herbs, and tomato chutney; Creole barbecue shrimp; and arugula salad with champagne vinaigrette. Locals' night was born and we continue the tradition to this day.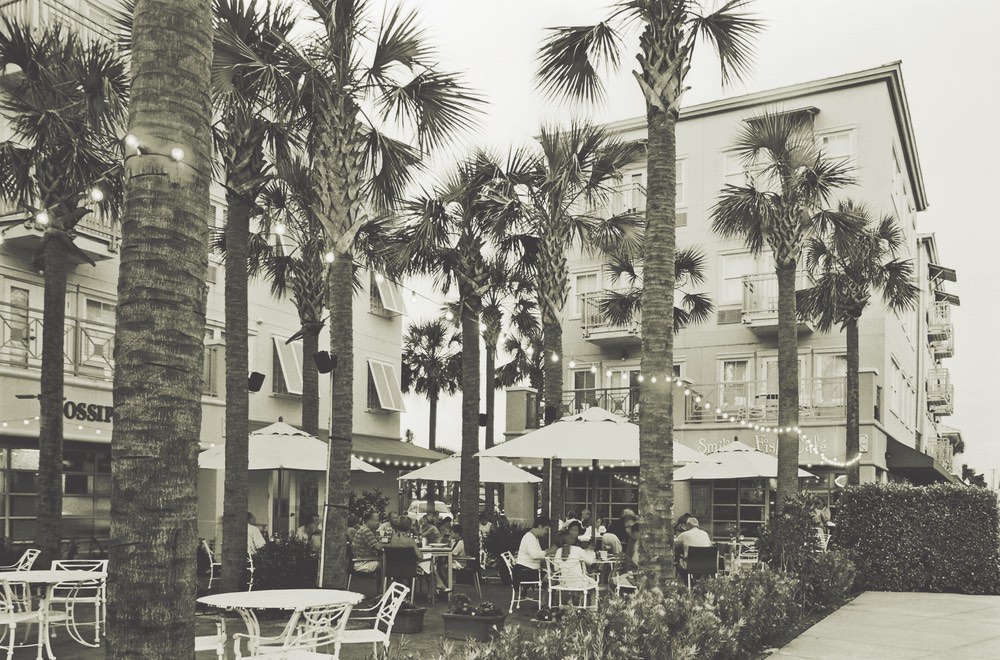 We're not trying to be the biggest fish on the highway. Instead, our biggest thrill is to see the same people each week, whether they're vacationing in the area or have lived here for years. When I saw the corner property at Hwy 30A and 393 under construction with its outdoor courtyard, I envisioned a neighborhood café where families and friends could gather. I saw a neighborhood taking shape just like my Aunt Dorothy did years before in New Orleans. I find satisfaction mentoring young talent in the culinary arts and building a team. I moved to the beach to enjoy the quality of life. Many people would argue that the restaurant business is too demanding. But coming to work is really easy when your passion is serving quality food and being able to be part of a great neighborhood. The Gulf view from the kitchen doesn't hurt either.
— V —
---
Smiling Fish Café, located in Gulf Place on the corner of Hwy 30A and County Road 393 in Santa Rosa Beach, Florida. George Barnes is the owner and chef; Javier Medina is the Chef de Cuisine. Lunch is served Monday – Saturday and dinner is served on Tuesday evenings. Personal chef services and catering are also offered. Call (850) 622-3071 or visit www.smilingfishcafe.com for more information. Each year George travels and explores places like New York, St. Barts, San Francisco, France and Italy in the quest for great food, wine and fellowship.
Dorothy Rieger lived and worked in New Orleans 1901 – 1961.
ARTICLE CATEGORIES