What is conservationism?
By Laurette Ryan
On a recent cloudy afternoon, I sat down with Pam Musk in a lovely little coffeehouse in downtown historic Plymouth, Massachusetts. Musk is an accomplished environmental consultant who works in the United States and Kenya as a manager of environmental education programs and nature centers. We talked about her work in conservationism, the movement that advocates the preservation of nature, wildlife, and natural resources.
I asked Musk, "What was the first event you remember that led you down this path?"
"I don't think it was one event," she replied. "I have always loved being outdoors, and teaching has always been part of my life. I lost my parents at a young age. My mother's family took my siblings and me in, so I was always aware of my mother and felt I had more of a connection to her than to my father. My father was a scout leader and an outdoorsman. I think I wanted to share something with him, and so I found any way I could to be outdoors. This included being a Girl Scout and a camp counselor and, eventually, studying environmental science in college."
Musk studied environmental science and biology at Saint Lawrence University. After graduating college in 1985, she joined the Peace Corps and went to Kenya as a high school science teacher. While in Kenya she taught biology, physics, agriculture, home science, and English and was the soccer coach, nurse, and dorm parent. She also planted a tree farm, helped build a water tower, and installed solar panels at the school.
In 1985, the population of Kenya was around 19.6 million. Today, Kenya's population has grown to more than 42 million and is projected to hit 77 million by 2030. Poverty is widespread and often puts humans and wildlife at odds. Water pollution, flooding, deforestation, and poaching are all environmental challenges in Kenya today. Although Musk left the country three decades ago, she still consults on conservation efforts there. She sadly declares, "I never thought species such as elephants could be extinct in our time, but that is a reality."
Before Musk arrived for our interview, I had ordered an iced mocha, which was quite lovely. Personally, having grown up in the 1970s, I was educated at a young age by Woodsy Owl ("Give a hoot—don't pollute!"), Smokey Bear ("Only you can prevent forest fires."), and the Native American who shed one powerful tear in the poignant Keep America Beautiful campaign. I was enthusiastic to hear what Musk was going to tell me about the status of the planet. She is an educator first and foremost, and one of the revelations I had while speaking with her was how easy and convenient it was for me, enjoying my little coffee break, to be oblivious to the crucial choices in the way I was going about my daily life. Had Woodsy taught me anything?
Musk is among the most nonjudgmental, delightful people I've met, but she reminded me that the plastic straw and cup I would toss away in the next hour had to go somewhere. She queried, "What if they charged extra for cups—wouldn't we just bring our own?" It made me wonder why I even need a straw; I am capable of drinking from a cup and have been for decades! Throwaways like these contribute thousands of pounds of plastic daily to waste and recycling systems that are already overloaded.
Watching plastic grocery bags blow along roads and highways, I'm reminded of the powerful Keep America Beautiful PSA (you can still find it on YouTube). That campaign once moved us, and a real effort to take care of our environment was reborn. Many places now ban plastic bags, which is a step forward. (The entire country of Kenya has already done so!) How much better would it be if we all brought reusable grocery sacks to the store? I'll be frank: it is sometimes tough to remember to bring them, but it's a habit that is well worth developing.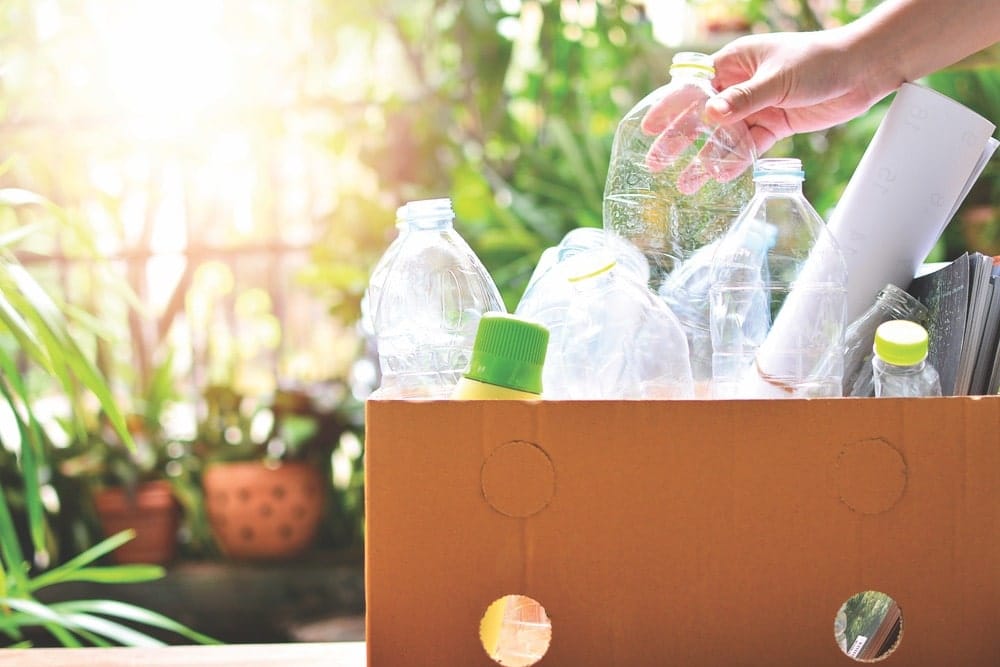 As I spoke with Musk, it became clear she has cultivated the wisdom of a leader through years of learning and teaching. She offered this: "I used to think that if I could teach people the things that I know, they would want to act to protect the environment. I now know that education is not enough. We have to engage people to foster that connection to the natural world so that they want to protect it. I try to do that with my programs." Musk explained that with so much emphasis on STEM programs (science, technology, engineering, and math), we are losing many natural science programs that teach children and adults to identify, experience, and make a connection with plants, animals, and the natural resources that determine the health and livability of our planet. Without such experiences, it is difficult for most people to empathize with the topic. I think that we need to engage kids while they are young—but anyone can get involved in protecting the environment. I am not talking about saving the world, just doing simple things in our communities that have an impact. I try to live that way and hope my example inspires at least some people."
Musk was a camp nature counselor in her youth, and she relates a story about how she would teach children to identify sycamore trees, one of the first types she learned to recognize. She says, "The kids called it the sunburn tree, and we talked about the sycamore bark, and how it looks like the tree got a sunburn because it's peeling."
These are memories that stick with an individual, connecting them for a lifetime with nature.
Many children now are heavily involved in sports, science and math camps, and accelerated programs. Have we lost touch with the natural world? Technology is here to stay, but is there a balance between technology, progress, and nature? In a world where we can talk to a plastic cylinder on a countertop and have a new wardrobe delivered the next day, is it too much to believe we can create harmony with the planet? An appreciation for the natural world must come first, through the guidance of persevering and motivated teachers who don't just teach from a book but take students into the woods, to ponds, streams, and oceans, or across meadows, prairies, and even the savanna.
"I am usually optimistic and try to live my life that way, but lately I have not been very optimistic about the state of our environment," Musk admits. "Overpopulation has led to overuse of resources, pollution, climate change, and more. I do think we can reverse the negative effects we have had on our environment, but I don't see the dedication to this that is needed. There are some positive signs, such as recent movements to ban plastic bags and straws, but we are losing species and polluting our oceans at an alarming rate."
I asked Musk for three easy things we can all do to help take care of the planet. Her great advice was simple: take a look at your single-use plastics. First, get a reusable water bottle. Second, use a reusable shopping bag. Third, don't use plastic straws; go without or get yourself a reusable one. These are habits everyone can easily implement.
"I think it is extremely important for everyone to get outside and enjoy the natural world," Musk stresses. "It rejuvenates us, supports good health, and just makes us feel good. Having a connection to nature is the first step to protecting it."
— V —
---
Pam Musk's twenty-five years of experience as an environmental advocate has led to an expertise in fund-raising, nonprofit board development and management, human resource management, and program development and implementation. She was a member and development chair at Watkinson School and is a current board member of the Association of Nature Center Administrators.
Laurette Ryan is a professional in the health and wellness industry and has been a national fitness presenter for over thirty years. She is the author of four books on fitness, self-improvement, and life coaching. She is also the mother of four amazing children.
ARTICLE CATEGORIES