The Art of Shantell Martin
By Jordan Staggs | 
Photography courtesy of Shantell Martin
In a long, twisting, seemingly never-ending line of impressive accomplishments, prolific artist Shantell Martin released her first book, Lines, in March of this year. But the beautifully crafted coffee-table tome is just one loop on the path that Martin is forging. Even the setback of a global pandemic has not stopped her from creating and connecting worlds through her art.
Although her book tour was postponed, Martin hosted her first virtual event celebrating the book release on April 16 via livestream. On April 9, she had invited fellow innovators Timothy Goodman, Kennedy Yanko, and Juan Marin for a virtual evening of "conversations and musings" that fans and friends could tune into on the Crowdcast mobile app and ask questions of the artists. Lines is now available for purchase on Amazon, with signed limited editions available through Martin's website at Shop.ShantellMartin.art. Each limited edition has unique hand-drawn cover art!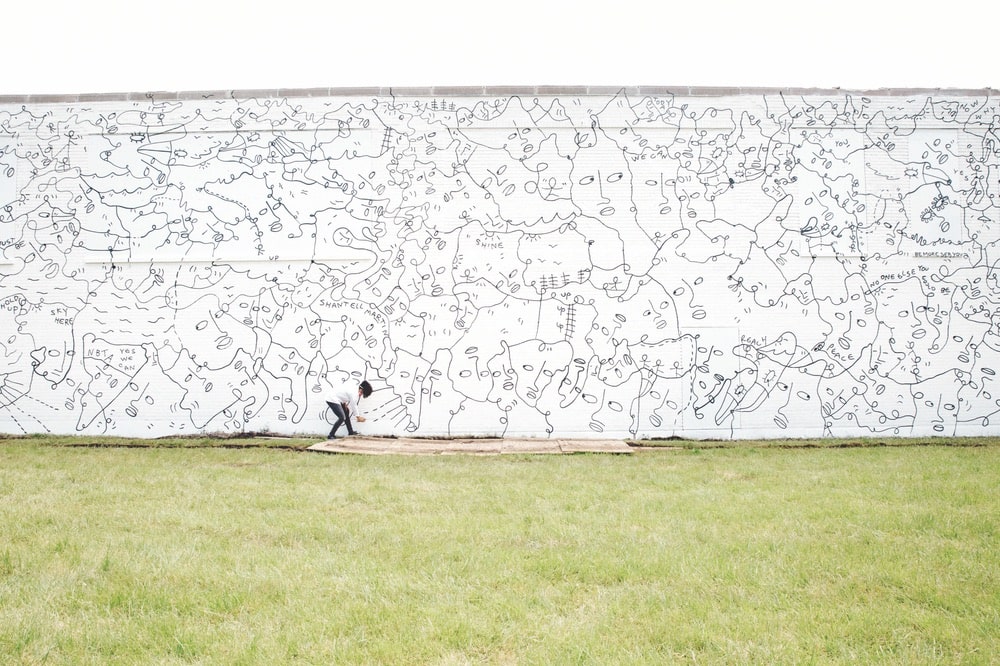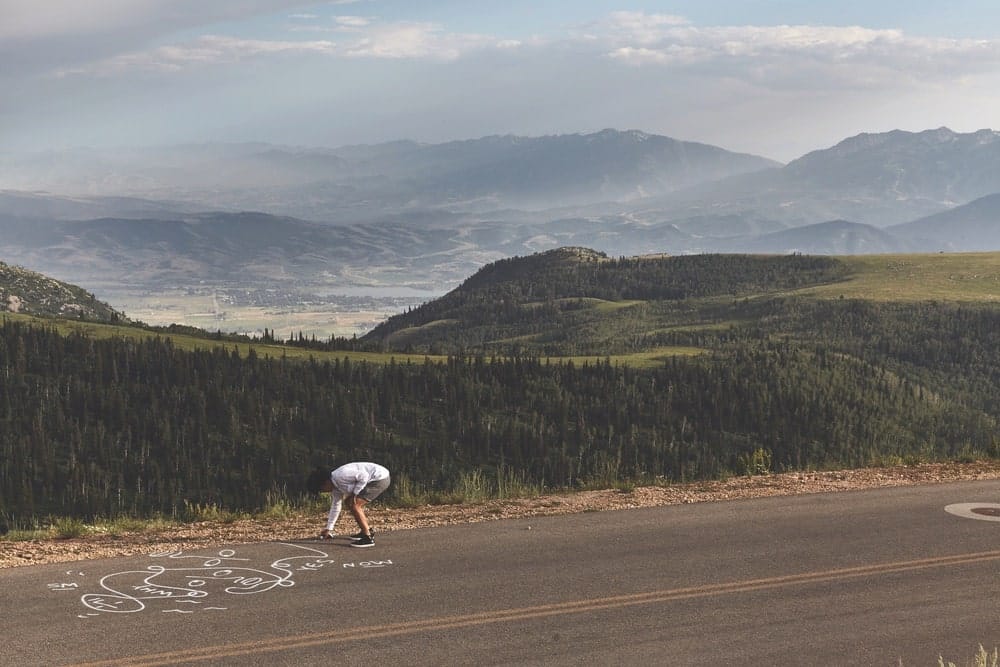 Despite the hardships of 2020 and having to put off public exhibitions and lectures, Martin has already had a big year. In January, she teamed up with Midnight Moment, the world's largest, longest-running digital art exhibition, to display her work Lines of Mars on dozens of Times Square billboards, synchronized for three minutes from 11:57 p.m. until midnight every night in February. According to Martin's website, "The piece referenced multiple aspects of Times Square, including a staircase reminiscent of the Red Steps, '1904'—the year Times Square was named—and '12,' a reference to the end time of Midnight Moment or the beginning of a new year. Presented during the month of Love in Times Square, the work encouraged viewers to understand, to be, and to love their true selves."
Also in February, Martin collaborated with the Boston Ballet to create art by working closely with the Boston Ballet principal dancer and choreographer, Lia Cirio. The upcoming project is set to launch May 20 with a three-part program, preceding the ballet's fifty-seventh season in the fall of 2020 at the Citizens Bank Opera House in Boston. The female-led program, called ChoreograpHER, will also feature conceptual art by writer and artist Emma McCormick-Goodhart, choreography by Nanine Linning, New York City Ballet principal dancer Tiler Peck, and choreographer and Norwegian National Ballet principal dancer Melissa Hough. Visit BostonBallet.org to stay up to date on this and other 2020 performances.
But I've also learned that Time has a fundamental role to play in the act of

becoming itself. So, I do see the waves of time as being something to acknowledge and value.
Martin's solo exhibition WAVES, which ran January 22 to February 25 at Band of Vices Art Gallery in Los Angeles, showed another side of her work, with large-scale murals and smaller products covered in her signature black-and-white line drawings. As always, it was a series about connection.
"So many things affect our ability to connect with who we are, but at any given moment, one does have the ability to come back to oneself," Martin says. "It sounds almost superbly simple, and sometimes it is—and sometimes it isn't. But I've also learned that Time has a fundamental role to play in the act of becoming itself. So, I do see the waves of time as being something to acknowledge and value. To be patient. To ride and then rest. And, in this, surrender to understanding how it serves not just yourself or your work as an artist but the world around you."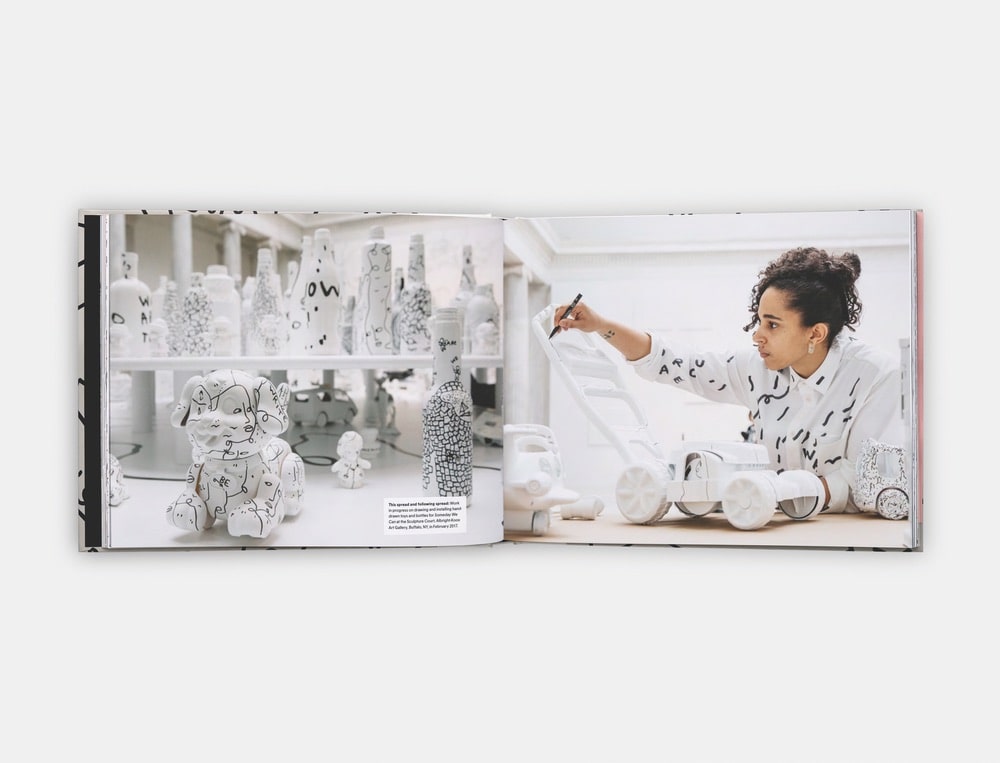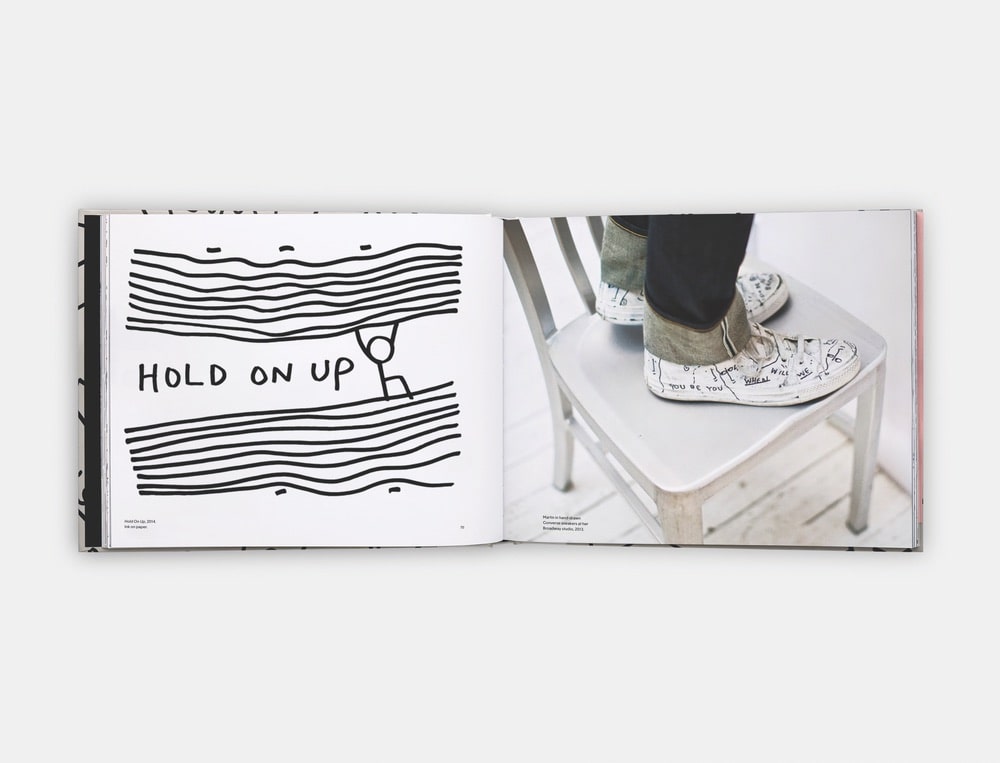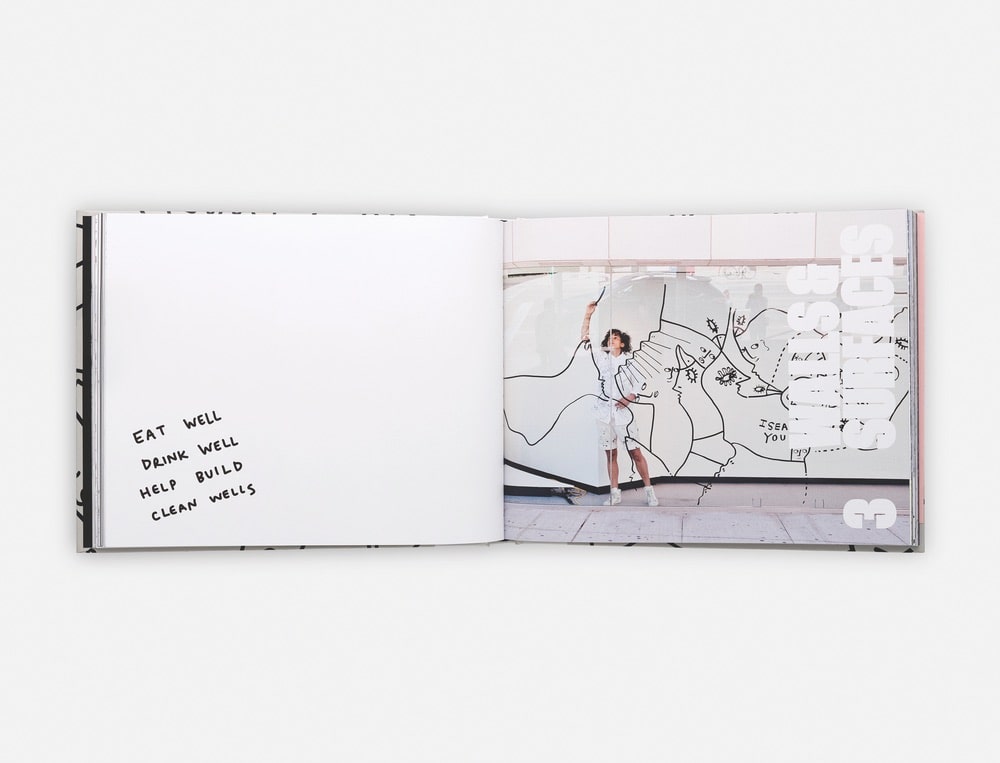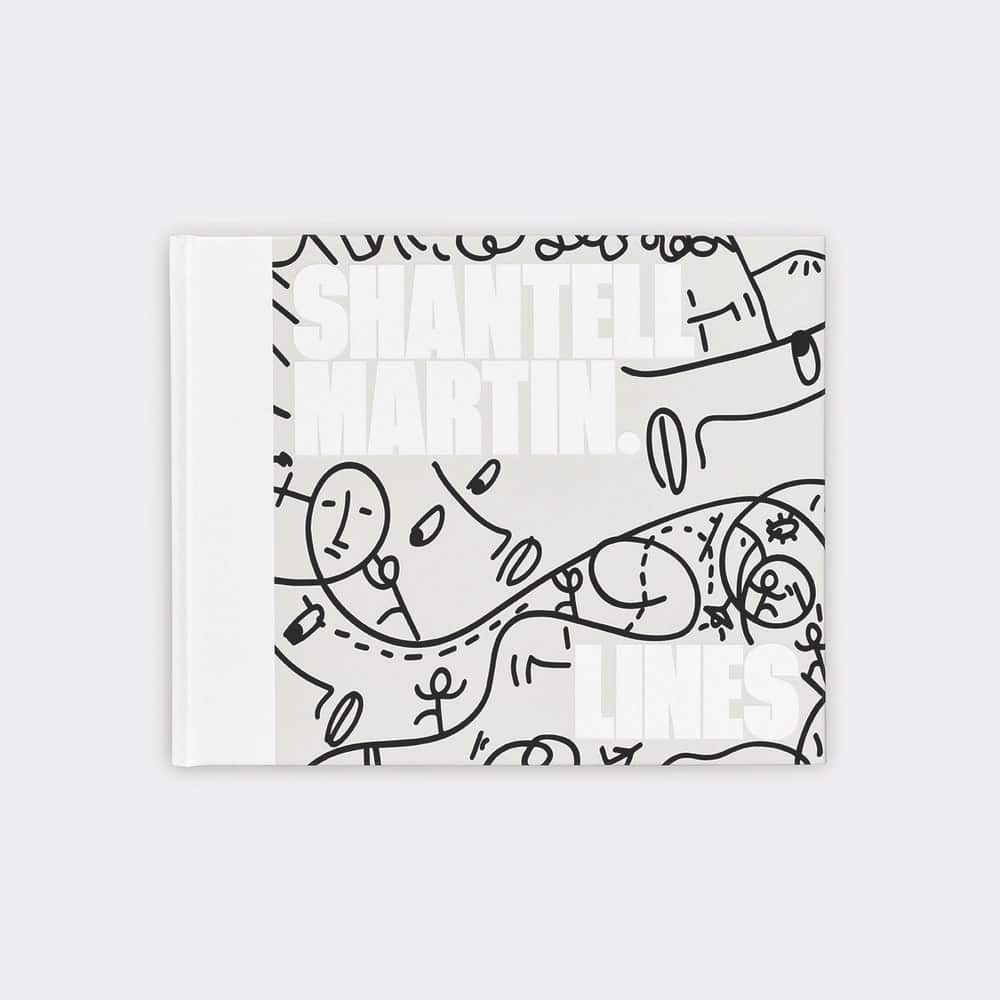 Fans can view WAVES by Shantell Martin on her website and the Band of Vices YouTube channel.
While no one is quite sure what will happen in the aftermath of the largest pandemic in modern history, it's clear that we all need connection more than ever—to each other, to the earth, and to the things that speak to our souls. Artists like Shantell Martin are bringing that human connectivity to people worldwide every day through their work and their digital events. Log on to connect with them and connect with fellow fans, and see how each connecting line becomes a million more.
— V —
---
Visit ShantellMartin.art to learn and see more, or follow on Instagram @shantell_martin to stay up to date on news, art, and connections!
ARTICLE CATEGORIES