Settle into the Newly Transformed Serenity by the Sea
By Maggie M. McCoy | 
Photography courtesy of Serenity by the sea
There is a well-kept secret along Northwest Florida's Gulf Coast: Serenity by the sea. The spa, located at the Hilton Sandestin Beach, has been newly renovated and expanded. The 14,500-square-foot spa is now one of the largest in the area and the perfect spot to schedule your bridal party—or any party!
If you are looking for a day of leisure alone or with your posse, Serenity by the sea is an epic win. With sixteen treatment rooms—including one just for couples—guests can enjoy a variety of signature and traditional treatments and massages for men and women. Calming music, soft lighting, and lavender aromatherapy create the ideal environment for a blissful, rejuvenating, and calming experience. Did I mention the canisters of refreshing fruit-infused water and attentive service at every turn? And, of course, there is always the random celebrity sighting. Serenity by the sea is the perfect place for anyone to unwind.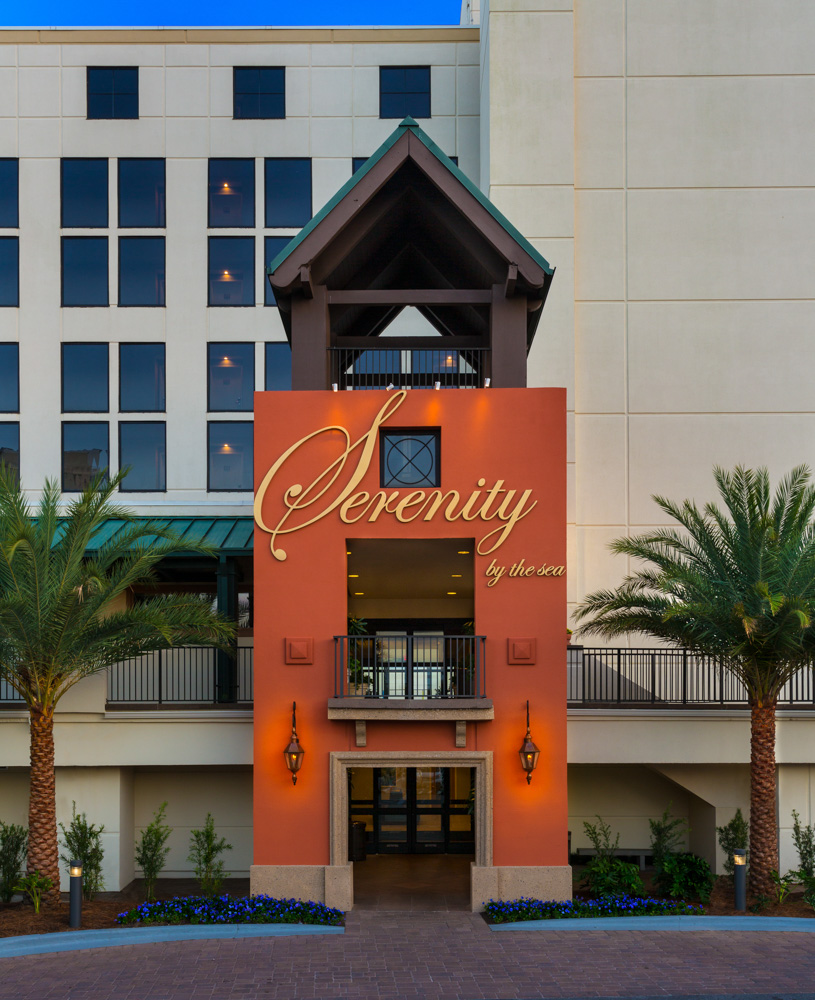 My first visit to Serenity by the sea was an unexpected delight. Private men's and women's lounges provide quiet for guests to relax. I donned an ultraluxe robe and slippers and stepped into the steam room before having a deep tissue massage that melted the week's cares away. The spa's spacious, full-service salon features four pedicure and three manicure stations, four hair service stations, and plenty of room. Before hitting the whirlpool, I witnessed an excited bridal party glide in for a full day of spa treatments. It wasn't my wedding day, but I tried them all too!
The spa's spacious, full-service salon features four pedicure and three manicure stations, four hair service stations, and plenty of room.
The complete renovation of Serenity by the sea also includes an all-new, state-of-the-art fitness center that offers twenty-four-hour access. It is part of a select group of hotel fitness facilities worldwide designed to meet the standards of Hilton Fitness by Precor, an initiative aimed at providing guests with workout essentials while on the go. Personal training sessions, water aerobics, and other fitness classes are available to guests, but I declined a workout on my special spa day and instead set my sights on feeling fabulous and feminine.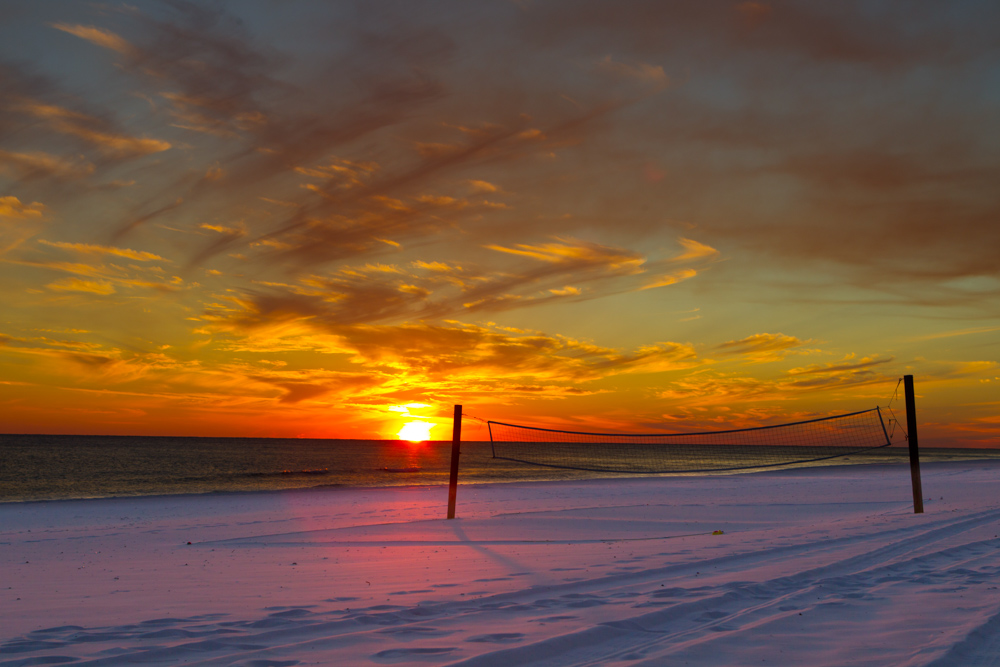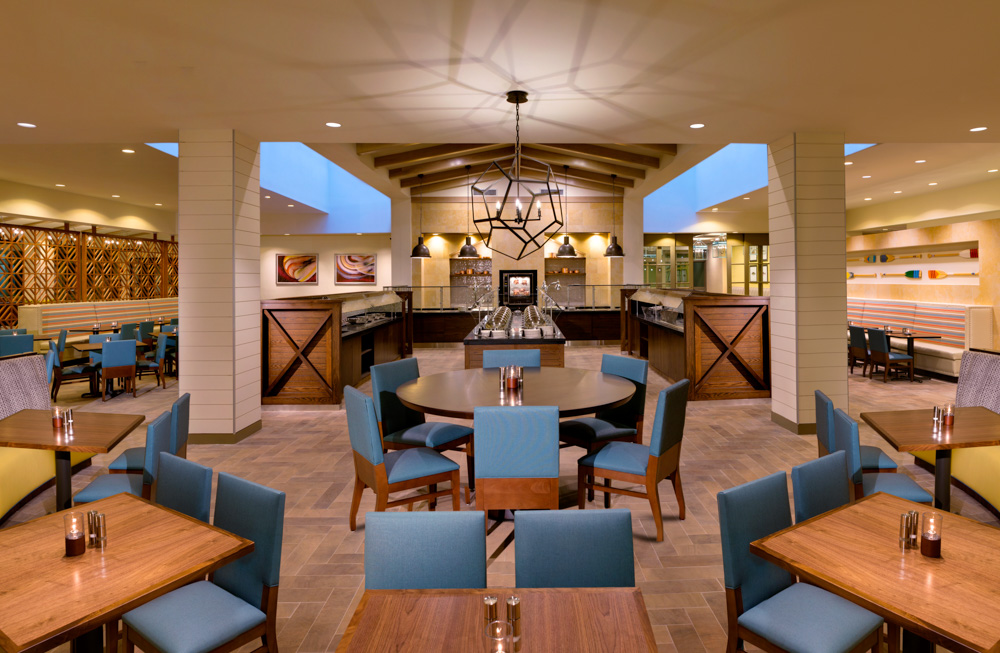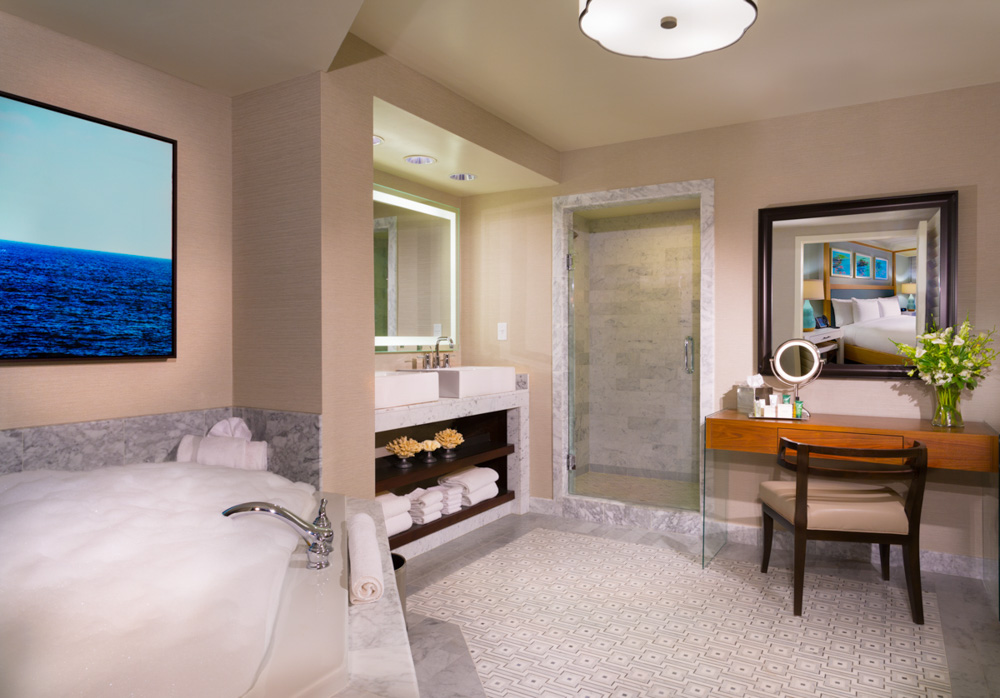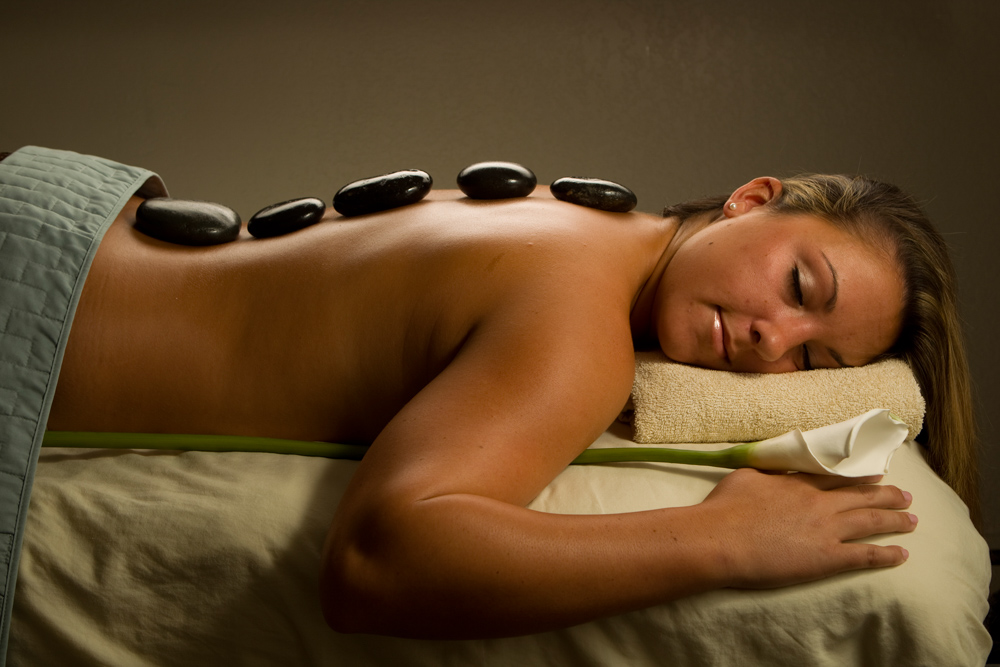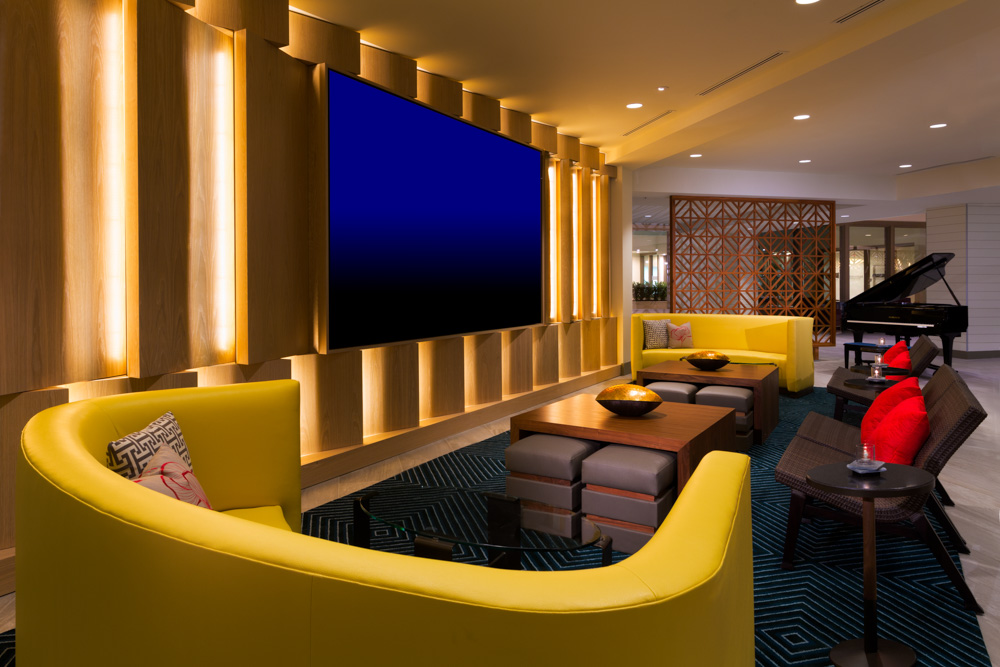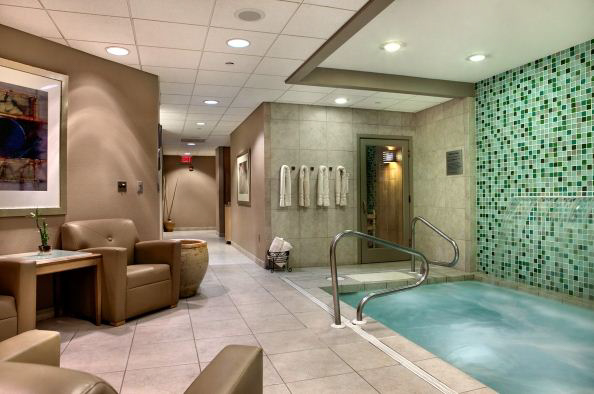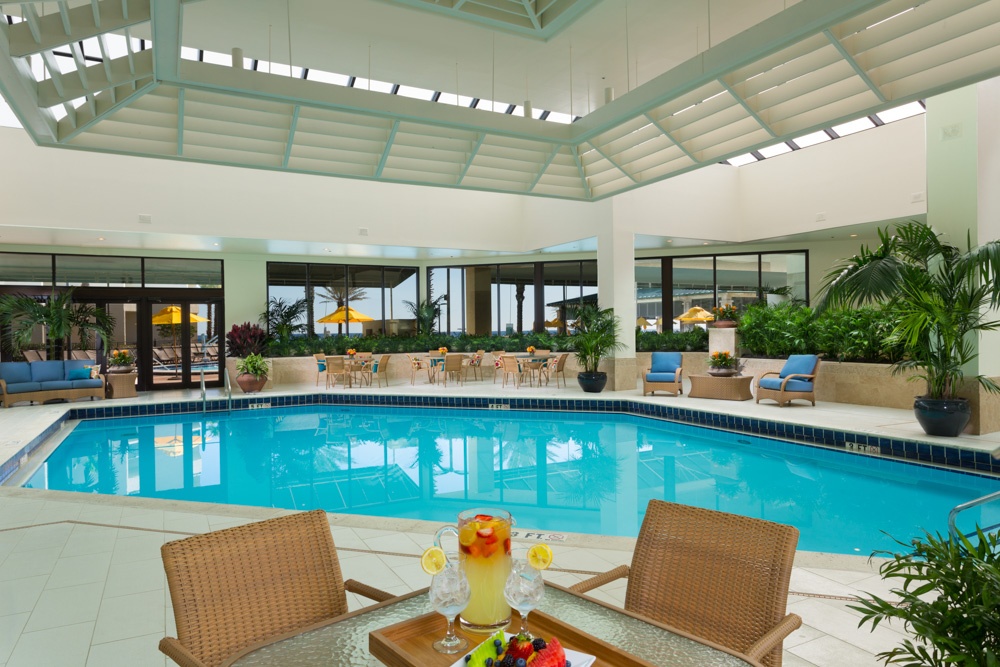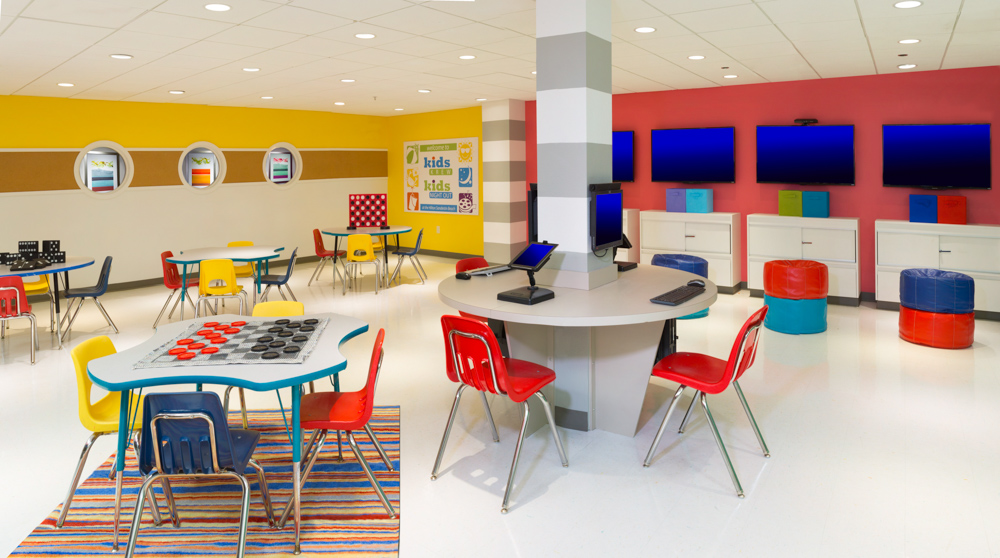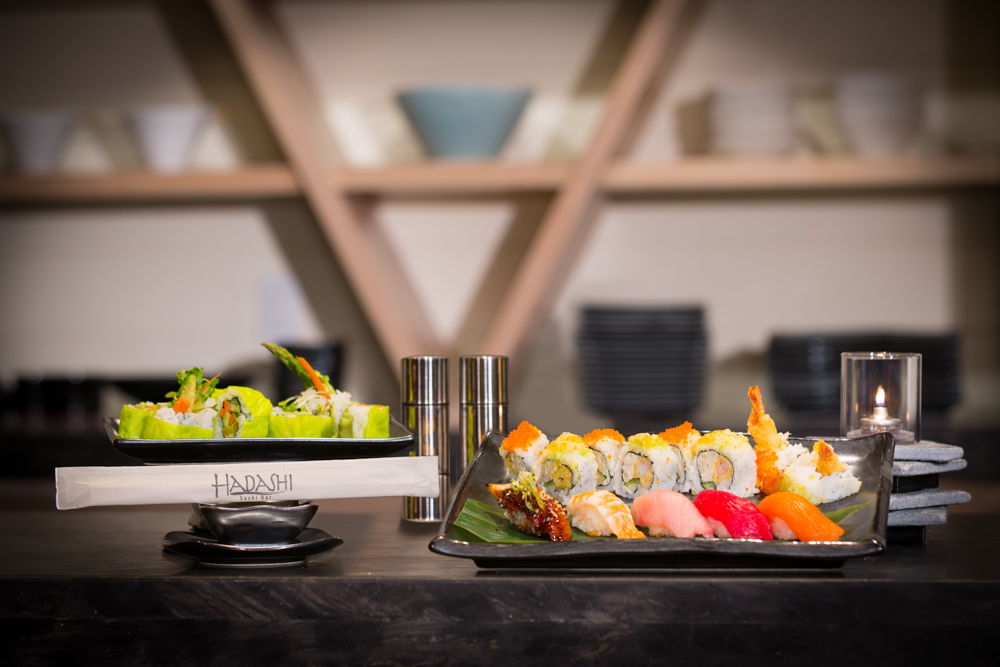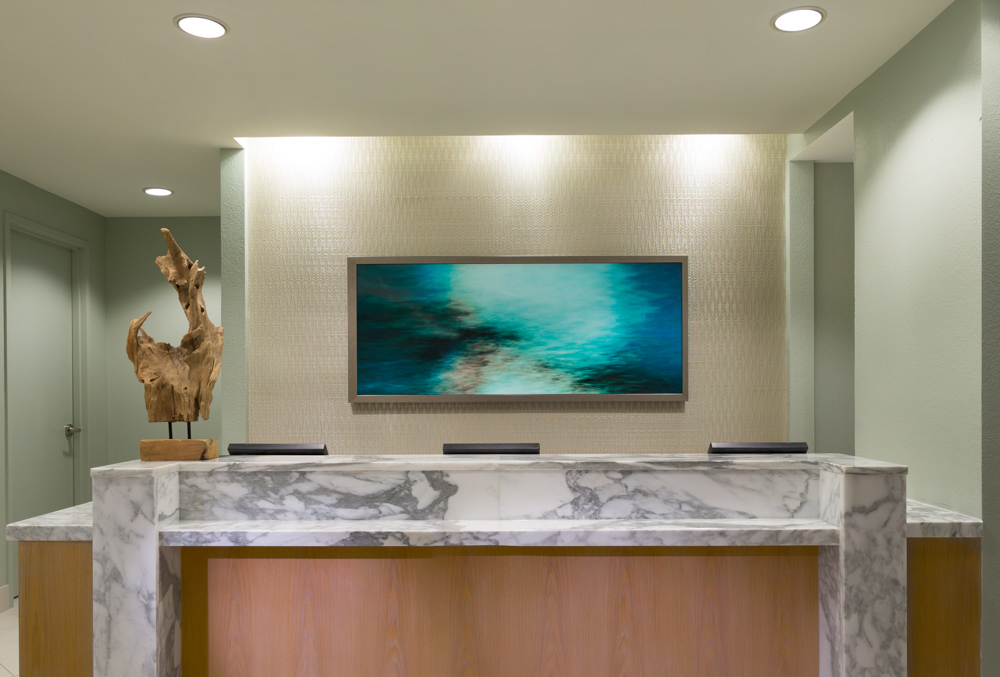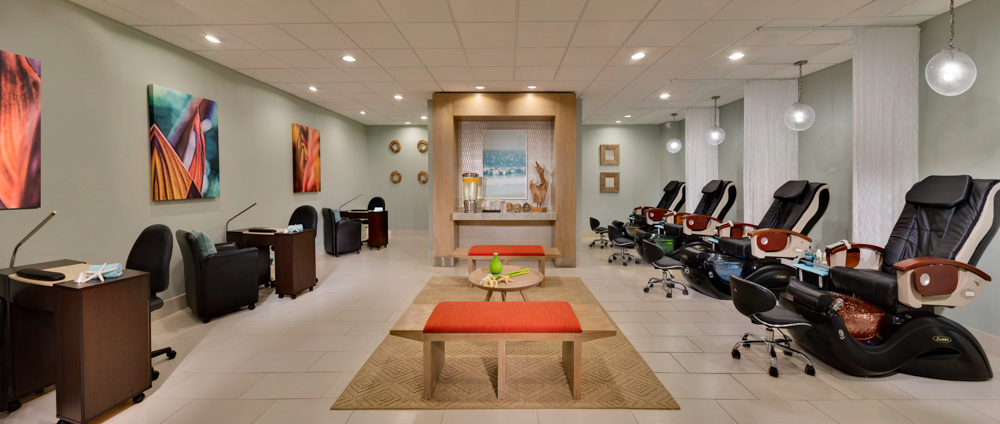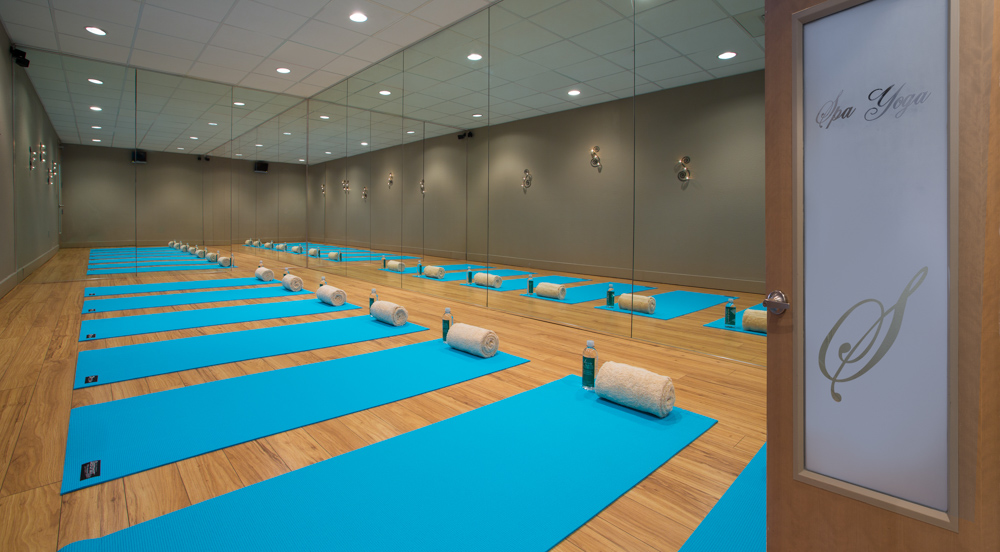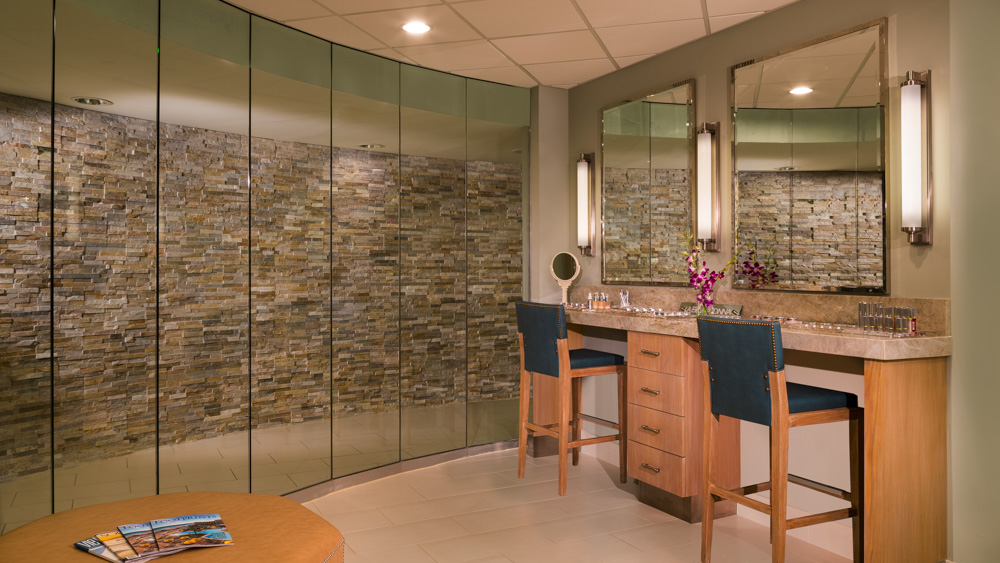 The individual body treatments, massage therapies, facials, waxing, nail treatments, hair services, and makeup applications all look fabulous, but I decided that the Serenity Signature treatment couldn't be beat. It included a gentle exfoliation followed by rehydration and my choice of the hand/foot/scalp massage or a Marine Refresher Facial (my pick) that left me feeling better than fine. Spa packages are also available and range from the full-day Total Indulgence package and the Four-Diamond package—both with wine from the preferred wine list at Seagar's (the resort's AAA Four-Diamond restaurant)—to the Millennium Man package designed just for men. Next time, I'll bring my boyfriend!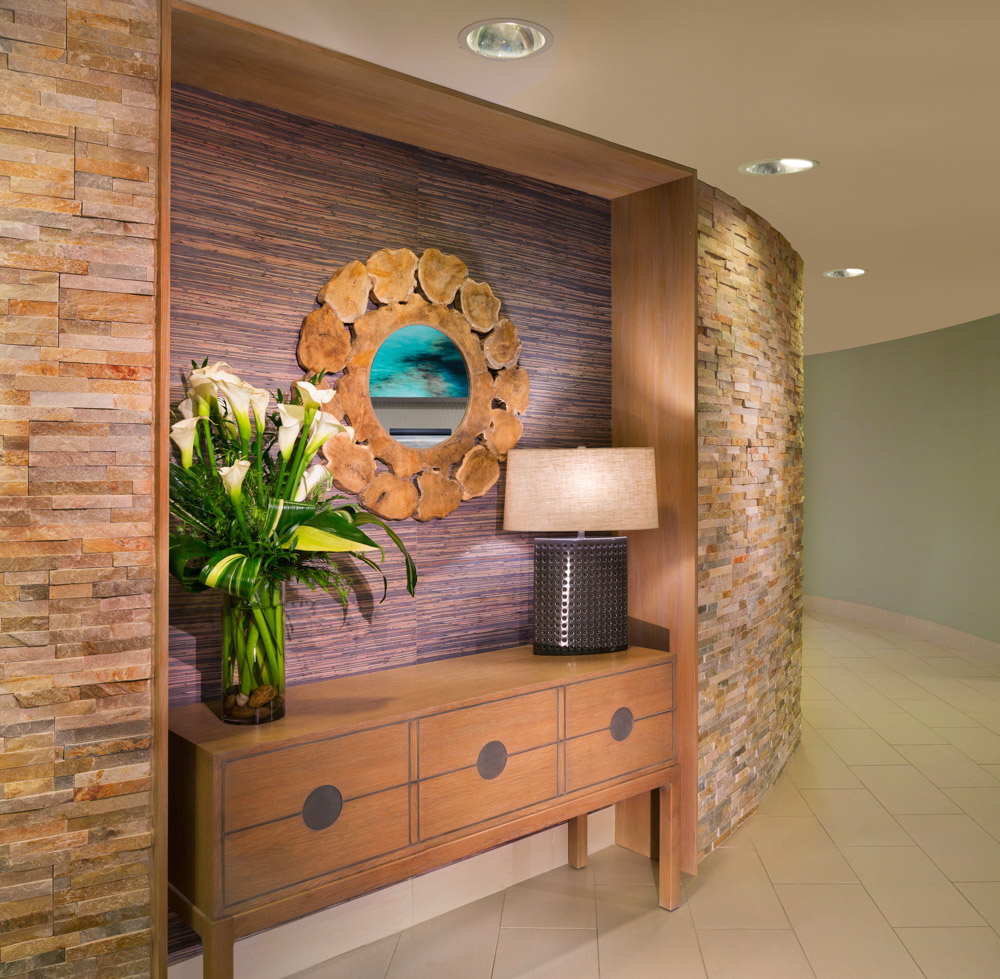 On my way out, I stopped by the Spa Shoppe to select a gift for a friend and found the finest in spa products, including Phytologie, Pure Fiji, Skin Authority, MD Formulations, and—my personal favorite—bareMinerals makeup. Hair care products include Schwarzkopf's BC Bonacure and OSiS+ lines, and Serenity's exclusive Seaology bath and body products are available for purchase as well. I chose a novelty robe and hair care gift certificate for my friend and included a note with a request that my friend return with me for another day of serenity—by the sea.
— V —
ARTICLE CATEGORIES