Donning Her Armor
By Jordan Staggs
The unknowns we encounter throughout life can be scary. For those living with multiple sclerosis (MS), the unknowns that linger on the periphery of their diagnoses, treatment, and future might become a constant source of anxiety. So much is still unpredictable about this condition that causes the body's immune system to attack the myelin, a layer of insulating cells around nerve endings. It causes nerves to become exposed, creates lesions in the brain and spinal cord, and creates a disruption in communication between the nerves and the brain. Its harrowing side effects include numbness, fatigue, vision problems, and difficulty with motor functions, including walking.
Though the cause is still a mystery, studies by the National Multiple Sclerosis Society show that MS occurs at least twice as often in women as in men. It also appears to be more prevalent in countries farther from the equator. Treatment plans range from oral medications to injectable medicines and intravenous infusions (chemotherapy) to treat symptoms and alter the disease's progression. Unfortunately, no cure is yet known.
In 2019, two celebrity women stepped to the forefront of raising awareness and funds for research, treatment, and finding the cure for MS.
Actress Selma Blair—best known for her roles in Brown's Requiem, Cruel Intentions, Legally Blonde, and more—spoke out about her diagnosis with MS in October of 2018. In a heartfelt post on Instagram, which began as a thank-you to her costume designer on the Netflix series Another Life, she wrote, "I have multiple sclerosis. I am in an exacerbation. By the grace of the Lord and willpower and the understanding producers at Netflix, I have a job. A wonderful job. I am disabled. I fall sometimes. I drop things. My memory is foggy. And my left side is asking for directions from a broken GPS. But we are doing it. And I laugh, and I don't know exactly what I will do, precisely, but I will do my best." She continued, "I am in the thick of it, but I hope to give some hope to others, and even to myself. You can't get help unless you ask."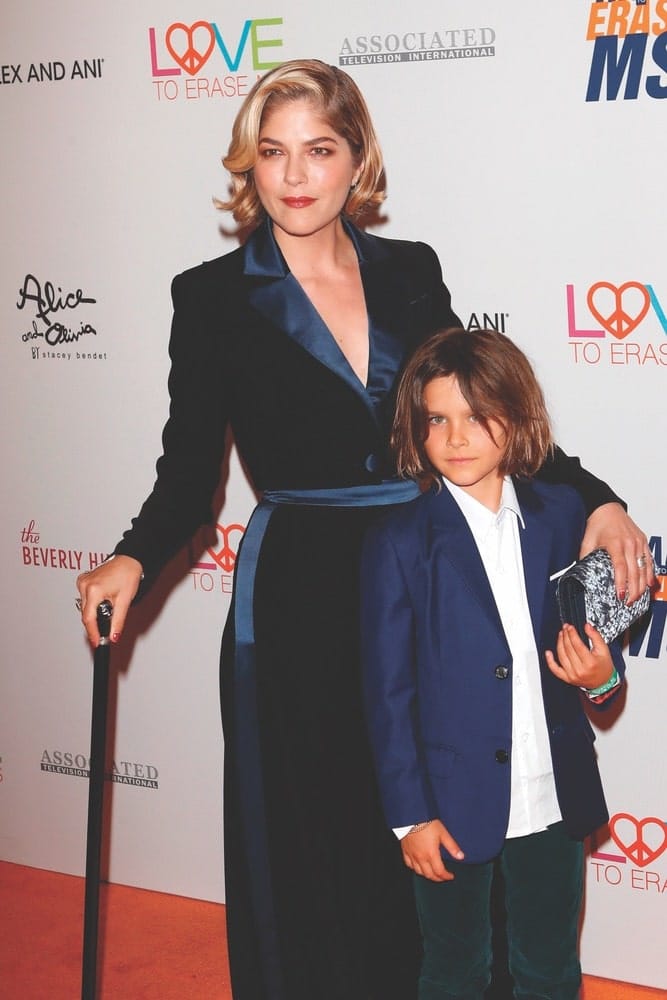 Blair revealed that she received her diagnosis in August of 2018 after visiting Dr. Jason Berkley, a neurologist and pain management physician in LA, at the advice of her friend Elizabeth Berkley (Jason's sister). "I have had symptoms for years but was never taken seriously until I fell down in front of him trying to sort out what I thought was a pinched nerve. I have probably had this incurable disease for fifteen years at least. And I am relieved to at least know."
The post included sincere thanks to her friends and colleagues for their support following her diagnosis and more encouragement for those who are also living with the condition. Blair wrote, "I have MS, and I am OK."
In the past year, she has continued to share her journey via social media: getting around the city with aid from her Alinker walking bike, pairing haute couture with a cane on the red carpet, taking a therapeutic mineral bath with heavy towels to ease muscle spasms, supporting the 2019 Race to Erase MS, and, most recently, sharing her shaved head—a result of her chemotherapy treatments. The responses from Blair's social media audience have been overwhelmingly supportive and positive, with many people who are also battling chronic diseases expressing their gratitude for her candor and outlook. Through it all, she has continued to have hope that she will again be able to do the things she loves, such as swim in the ocean with her son, Arthur, or ride her beloved horse, Mr. Nibbles.
The responses from Blair's social media audience have been overwhelmingly supportive and positive, with many people who are also battling chronic diseases expressing their gratitude for her candor and outlook.
Blair was awarded the Medal of Hope at the Twenty-Sixth Annual Race to Erase MS Gala, which raised over $1.8 million for MS research and programs.
Among a multitude of celebrities diagnosed with or directly impacted by MS, British author and philanthropist J. K. Rowling has been an avid warrior in the fight against this and other neurological diseases. Her mother, Anne, died due to complications related to MS in 1990. After the tremendous success of Rowling's Harry Potter book series, she donated £10 million to found the Anne Rowling Regenerative Neurology Clinic at the University of Edinburgh in Scotland. The country has been reported to have some of the highest instances of MS in the world.
"I cannot think of anything more important, or of more lasting value, than to help the university attract world-class minds in the field of neuroregeneration, to build on its long and illustrious history of medical research and, ultimately, to seek a cure for a very Scottish disease," said Rowling when the clinic opened in 2010.
In addition to MS, the Anne Rowling Clinic includes centers for motor neuron disease (MND), early-onset dementias, Parkinson's disease, and Huntington's disease, and centers for patients suffering from strokes, movement disorders, and neuroinflammatory disorders. According to its website, "The clinic seeks to tackle this need through its patient-based clinical research into regenerative neurology—targeting the discovery of treatments that will slow progression of neurodegenerative diseases, including MS, with the ultimate ambition of repairing damage."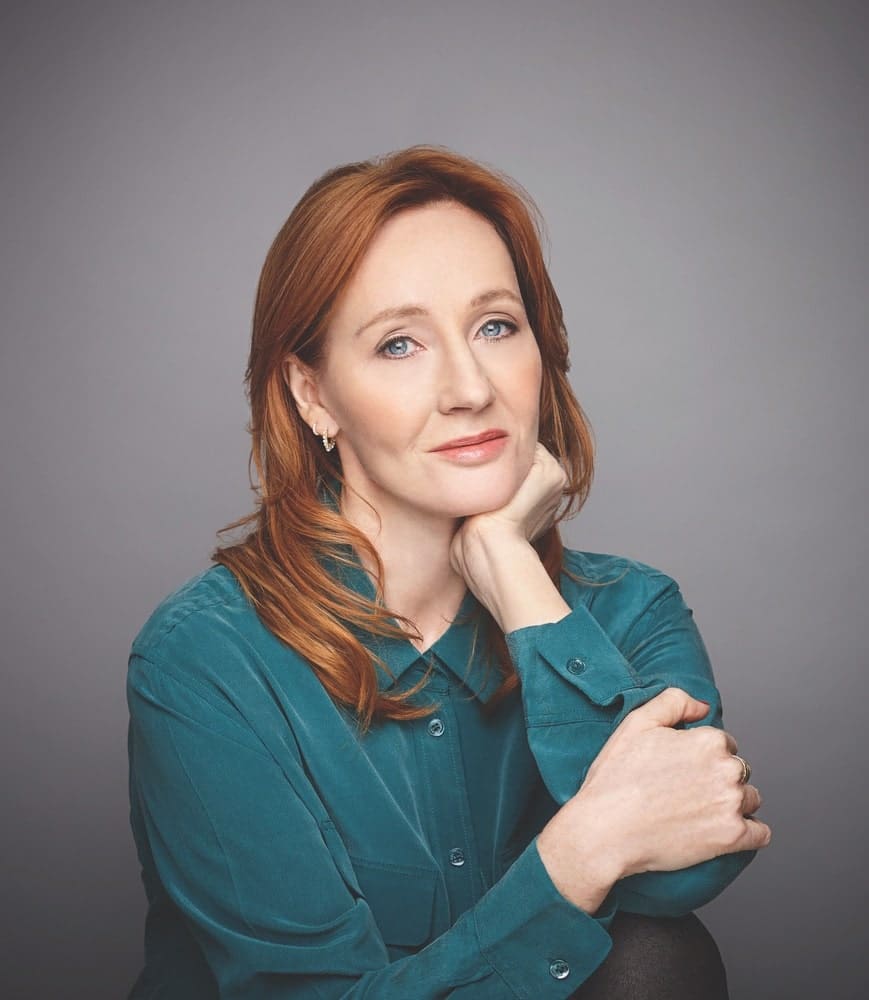 In September of 2019, Rowling donated an additional £15.3 million (nearly $19 million) for new facilities and research projects at the clinic.
"Our research is shaped by listening to and involving individuals who are living with these tough conditions," says Professor Siddharthan Chandran, director of the Anne Rowling Regenerative Neurology Clinic. "The Anne Rowling Clinic's vision is to offer everyone with MS or neurodegenerative diseases such as MND the opportunity to participate in a suite of clinical studies and trials. This incredibly far-sighted and generous donation will unlock the potential of personalized medicine for people with MS in Scotland and further afield."
"When the Anne Rowling Clinic was first founded, none of us could have predicted the incredible progress that would be made in the field of regenerative neurology, with the clinic leading the charge," says Rowling. "I am delighted to now support the Anne Rowling Regenerative Neurology Clinic into a new phase of discovery and achievement as it realizes its ambition to create a legacy of better outcomes for generations of people with MS and non-MS neurodegenerative diseases."
— V —
---
To learn more or join the fight against MS and other neurological disorders, visit NationalMSSociety.org and AnneRowlingClinic.org.
ARTICLE CATEGORIES