By Anthea Gerrie
At one end of England's New Forest, I made my way at a snail's pace across a meadow toward the trees. The ranger leading our group stopped periodically to sniff every blade of grass; it was clear she saw our three-hour session as a quasi-religious experience. When we reached the forest, we were invited to appreciate every nuance of the many different leaves—at that time of year a glorious blend of gold, green, and russet—to discover corners we were particularly drawn to, and to pause for a quiet meditation within our chosen space. Eventually, we reunited to celebrate our communion with nature over a tea made from ingredients found on the forest floor.
At the other end of Hampshire, whose magical woods have been a playground for Brits since William the Conqueror named them his new hunting forest in 1079, I later experienced the forest in a very different way. I lounged on the terrace of the world's most luxurious treehouse, one of a handful suspended like lily pads over the forest floor. A masseuse set up her table on the expansive deck and rubbed pine-scented oils onto my back, shoulders, and limbs in a divine "New Forest Flow." The spring breeze on my bare skin and the music of rustling leaves added extra dimensions to the sense of well-being coursing through my body.
Welcome to "forest bathing," a phenomenon named in 1982 by the Japanese, whose scientists were the first to document the healing power of trees in serious academic studies. Now American and European boffins have confirmed with their own trials that shinrin-yoku, as the Japanese call hanging out in forests, can lower the blood pressure, slow the heart rate, lift the mood, and even improve self-esteem. In 2008, the University of Michigan found that interacting with nature also produced cognitive benefits, while subsequent studies have suggested spending time in the forest can also lower blood sugar levels and boost the immune system.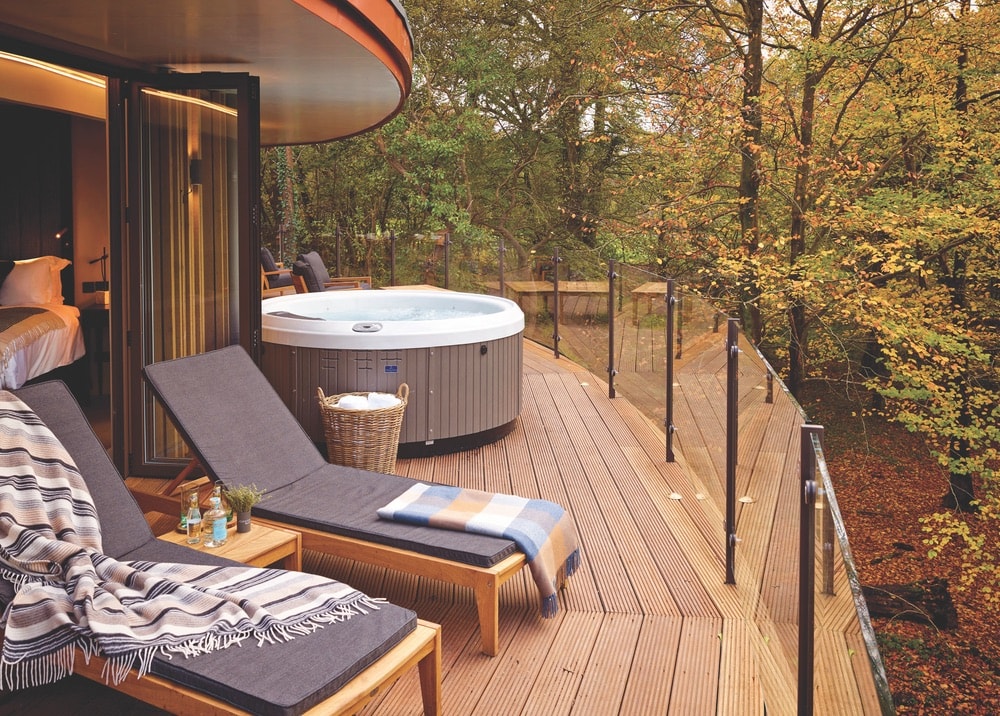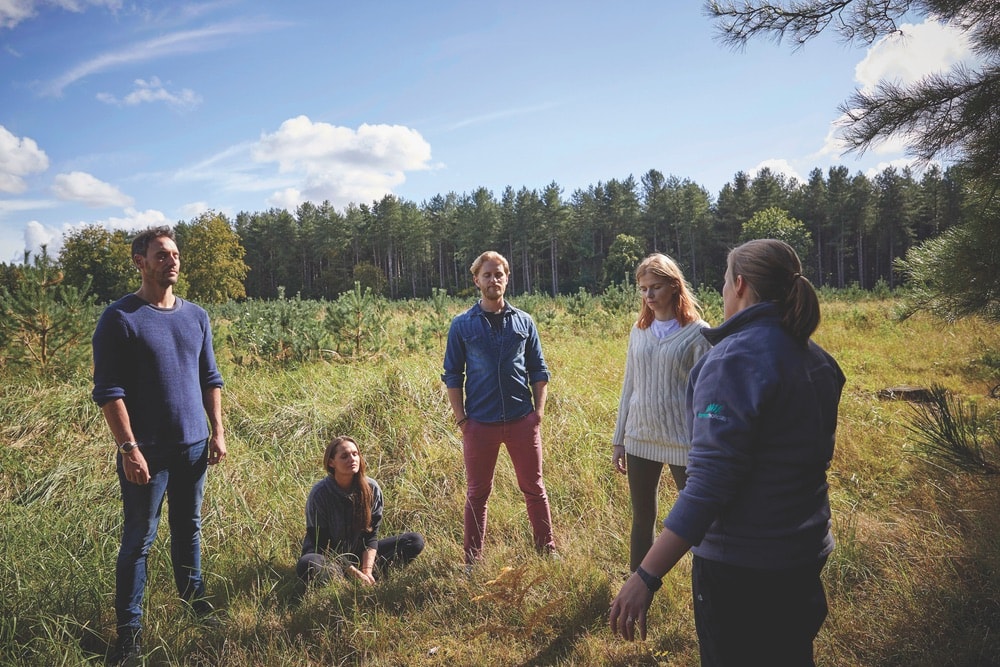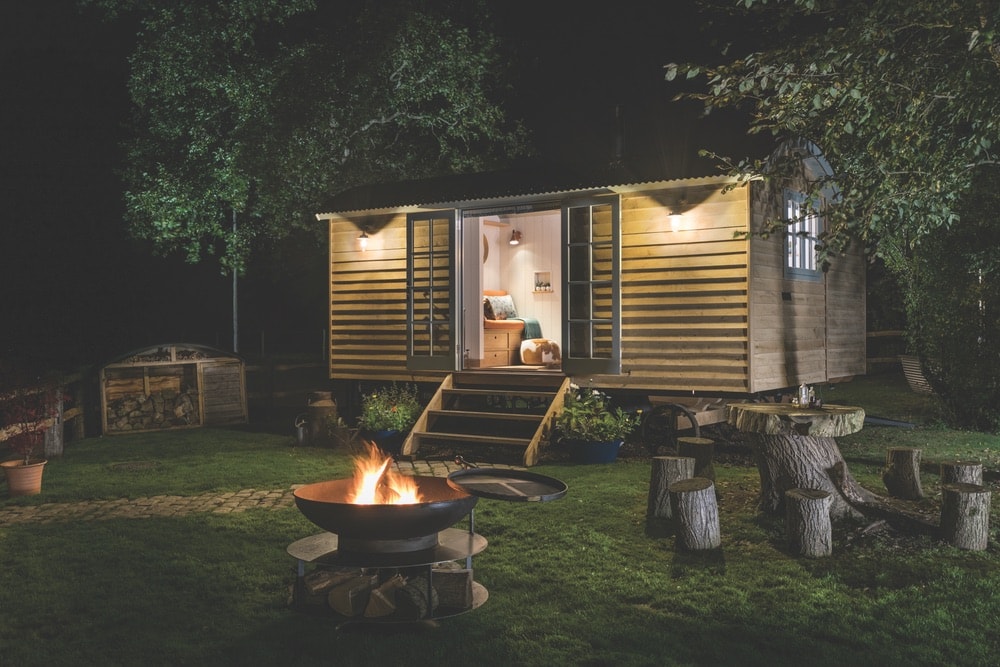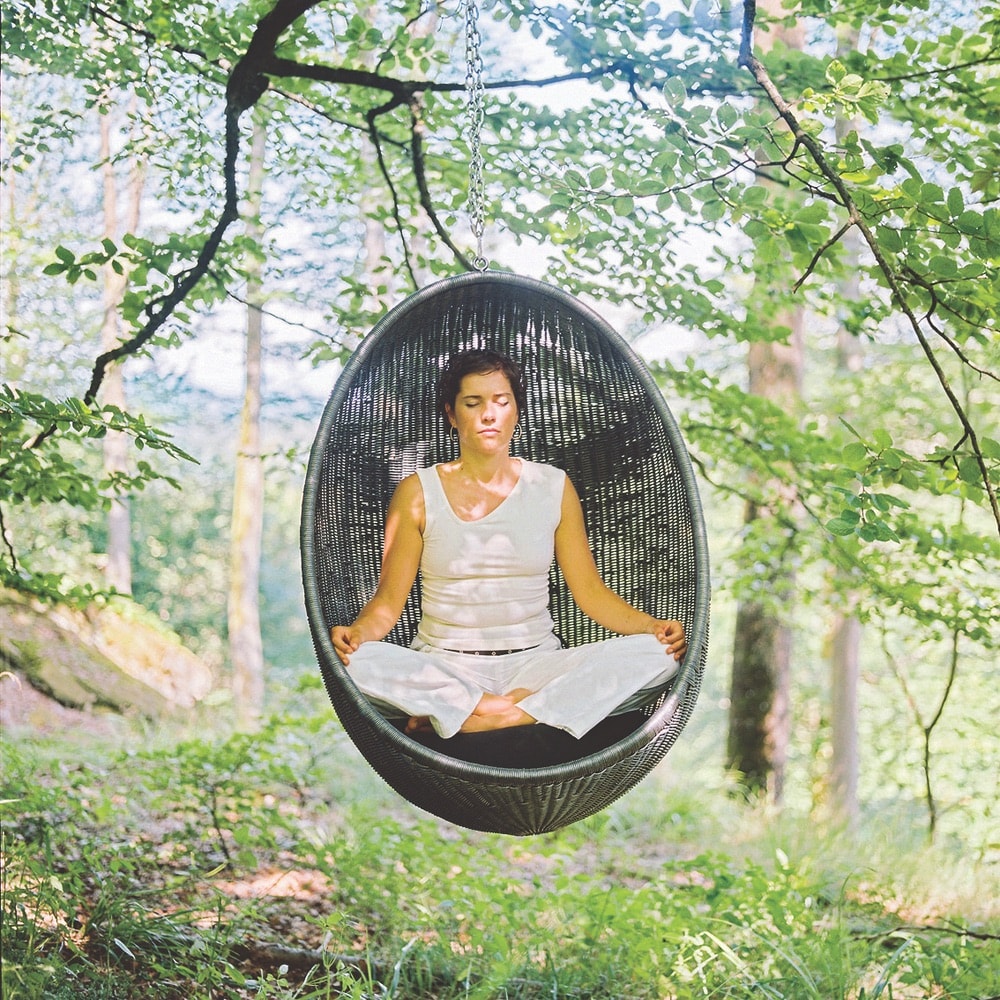 Since word has spread about these amazing health benefits, forest bathing has become a "thing," evidenced by the number of resorts touting the healing power of trees and offering activities built around it. At La Clairière (La-Clairiere.com) in France's heavily wooded Northern Vosges Regional Nature Park, yoga takes place in the forest, and there are guided walks in the woods with a sophrologist leading meditations along the way. She encouraged me to walk barefoot, on my own, in the nearby meadow, where I felt the power of grass beneath and between my bare toes strangely exhilarating.
Heading into the woods has always held a magical, storybook quality for those who hike, camp, and picnic within them. Guides and therapists do not necessarily have to be part of the offering. I did not undertake the optional Treetox at Chewton Glen (ChewtonGlen.com), where a stay in their treehouses commands a nightly four-figure sum. I merely basked in the pleasure of a vast, semicircular apartment where bed and sofa faced the trees rather than the television. This connection to nature was the prime directive from Andrew Stembridge, CEO of this five-star resort, to the architects when he conceived of these highly sophisticated spaces within nature eight years ago. "I used to walk the muddy path here with my dog and felt we should find a way to share this magical space with our guests," he says. "At first, we were told it was impossible because we couldn't cut down any trees or bring in heavy machinery—we even had to invest thousands in a temporary oak-framed home for the badgers, who had to be protected during construction! But we succeeded in creating these buildings that many guests never want to leave, even to visit the restaurant or spa; we bring the food and therapists to them."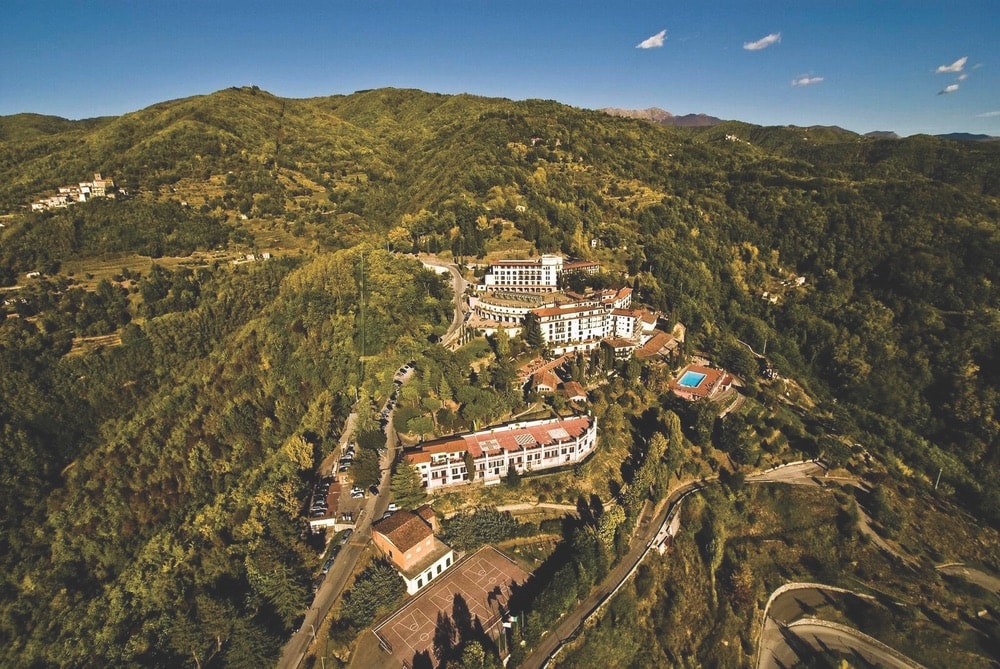 It is not Chewton Glen's style to offer the kind of scripted immersion experience found at Forest Holidays (ForestHolidays.co.uk) in Blackwood Forest, on the less fashionable side of Hampshire. Its rangers are trained by the Association of Nature and Forest Therapy Guides and Programs (ANFT) based in Santa Rosa, California. But in truth, both resorts have got it right; what it lacks in sophistication, Forest Holidays compensates for with lodges that celebrate the natural beauty of the woods. Neither resort is quaint or overly rustic, and the glory of both is their large decks with private hot tubs overlooking the trees, bathing guests in relaxation and utter seclusion.
In the United States, there are scores of forest guides from coast to coast who are certified by the ANFT to take you for a walk. There are two resorts offering their services in the Poconos and a certified forest guide in residence at L'Auberge de Sedona (Lauberge.com) in Arizona. Enter "forest bathing" in a web search, and you'll come up with resorts in Missouri, Pennsylvania, New York State, and Connecticut too. But not all aficionados feel the need to book into a resort; San Francisco's Forest Bathing Club has 683 members who meet regularly in the California redwoods.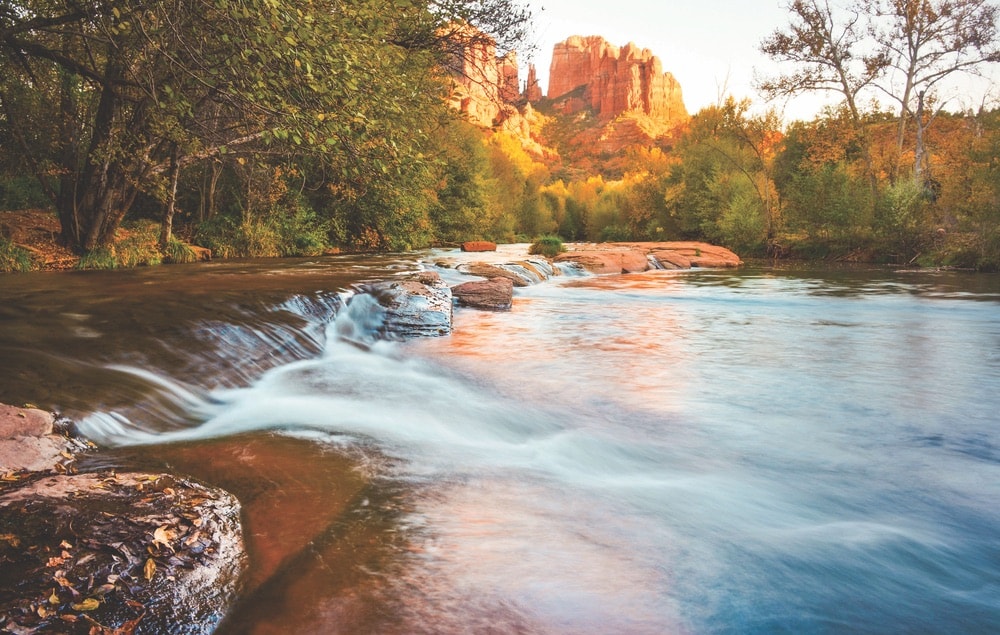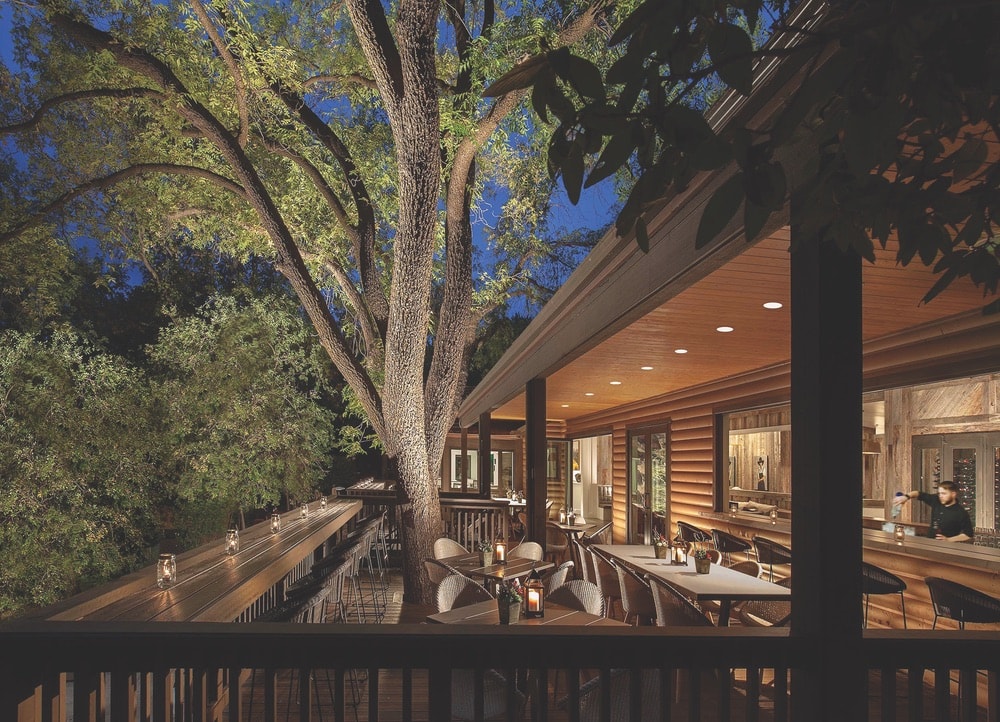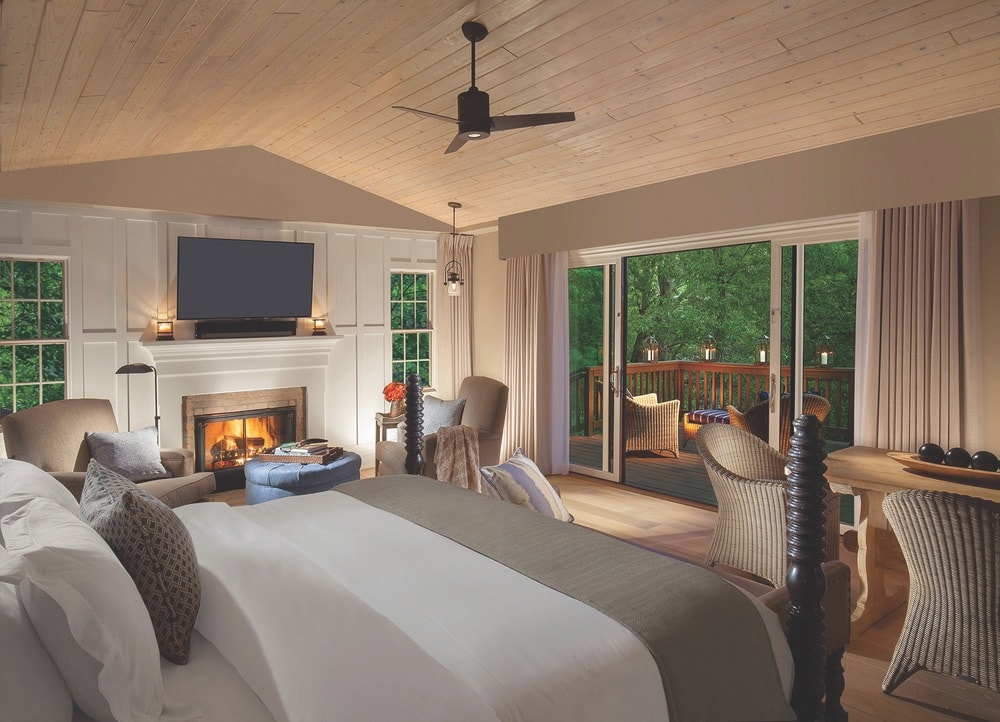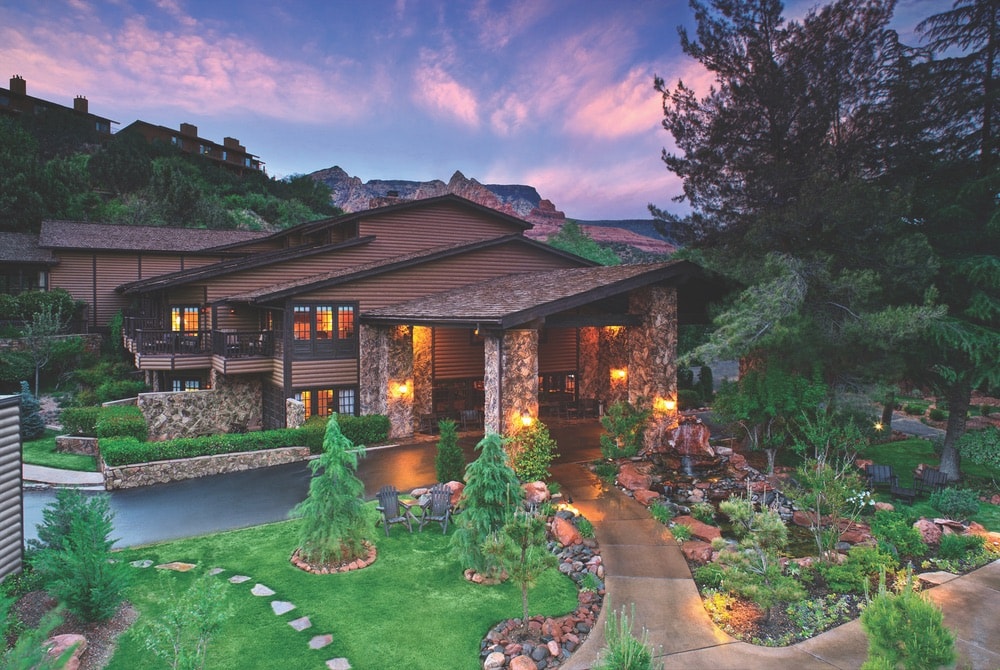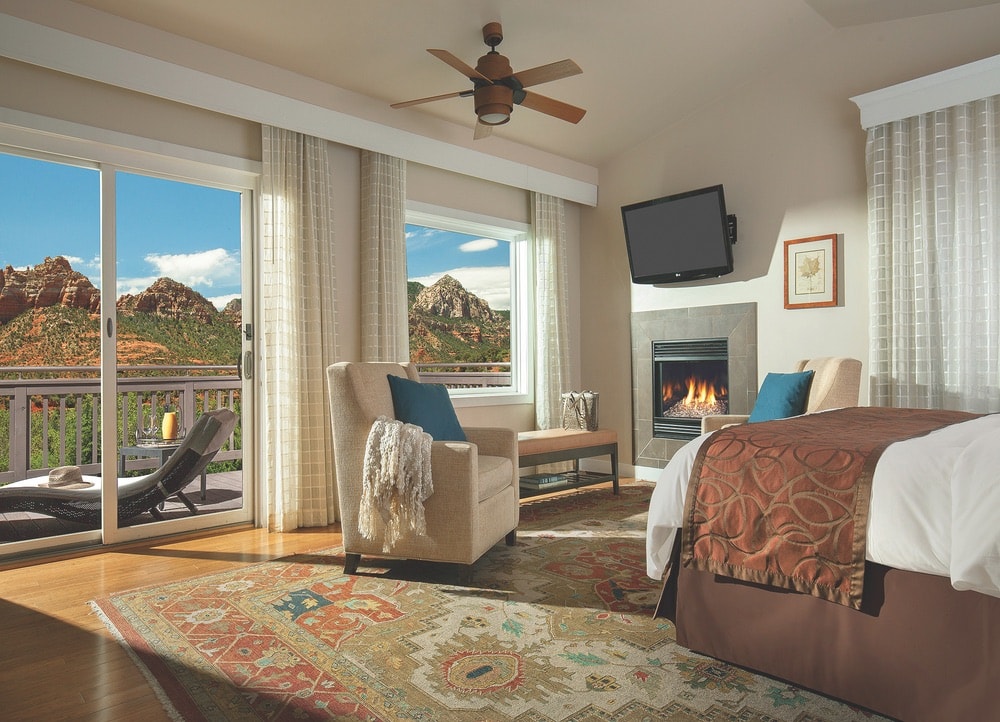 You can even be an American forest bather in Europe, where Marriott clients can redeem their loyalty points at the Renaissance Tuscany, a remote resort high above the spa town of Bagni di Lucca, where Byron and Shelley nurtured their souls in the nineteenth century. There's no tree hugging or grass sniffing involved in the three-hour experience on offer in the beautiful wooded hills, but there is something quite meditative about walking on forested trails between five medieval villages, each comprising just a few homes and an ancient church. Heavenly light reflecting off the stained glass at San Giovanni Battista in the hamlet of Pieve di Controne reinforced my feeling of enormous well-being after a three-mile stroll. That's about half the distance on offer to sportier types happy to climb winding trails a few miles from the hotel where guides meet the forest bathers.
Do you even need a guide to get the most out of the forest? The academics say no, that it's enough to get out there and breathe in the air. As John Muir, for whom some of California's loveliest redwoods are named, famously wrote, "In every walk with nature one receives far more than he seeks." Whether you hug a tree or merely hike past it and admire the beauty of leaves, bark, roots, and dappled sunlight, forest bathing is a delightful free pursuit that could save your life.
---
More Forest Bathing Destinations
Blackberry Farm in Tennessee's Smoky Mountains periodically offers a three-day forest healing immersion program, and hikes through the woods are available year-round along with daily "stretch and release" sessions overlooking the forest. BlackberryFarm.com
The Fish Hotel in England's Cotswolds brings guests to the heart of its forest acreage with treehouses featuring decks wrapped around a large oak. Also nestled in the woodland are secluded shepherds' huts with outdoor baths and wood-burning stoves. TheFishHotel.co.uk
Japan's Forest Therapy Association has had sixty-two of the country's woods certified by medical experts as official "forest therapy bases." To qualify, each base must have at least two "therapy roads" featuring wide, flat, or gently sloping trails. Many have guides and/or therapists in attendance. INFOM.org/forestmedicinebase/japan
— V —
---
Anthea Gerrie is based in the UK but travels the world in search of stories. Her special interests are architecture and design, culture, food, and drink, as well as the best places to visit in the world's great playgrounds. She is a regular contributor to the Daily Mail, the Independent, and Blueprint.
ARTICLE CATEGORIES