a Success with the Help of Panama City Beach Chamber President
By Darby Kellum
On Friday, September 23, women from COLA 2 COLA® gathered at Florida State University Panama City's Holley Academic Center for the Second Annual Women's Work-Life Symposium. The day focused on presenting women with insights, inspiration, and innovative ideas on achieving a healthy work-life balance. With so many amazing women from the area congregating, the symposium was lively, informative, and, most of all, entertaining.
The conference featured sessions on various subjects led by fantastic women from all over the country. Keynote sessions included "What's Love Got to Do with It?" "Leave a Legacy," "Deadlines and Bylines," "The Art of Amore," and "Achieving Dreams against All Odds: The Power of Believing in Ourselves." Dr. Tererai Trent, Oprah Winfrey's "favorite guest of all time," closed the day as the keynote speaker.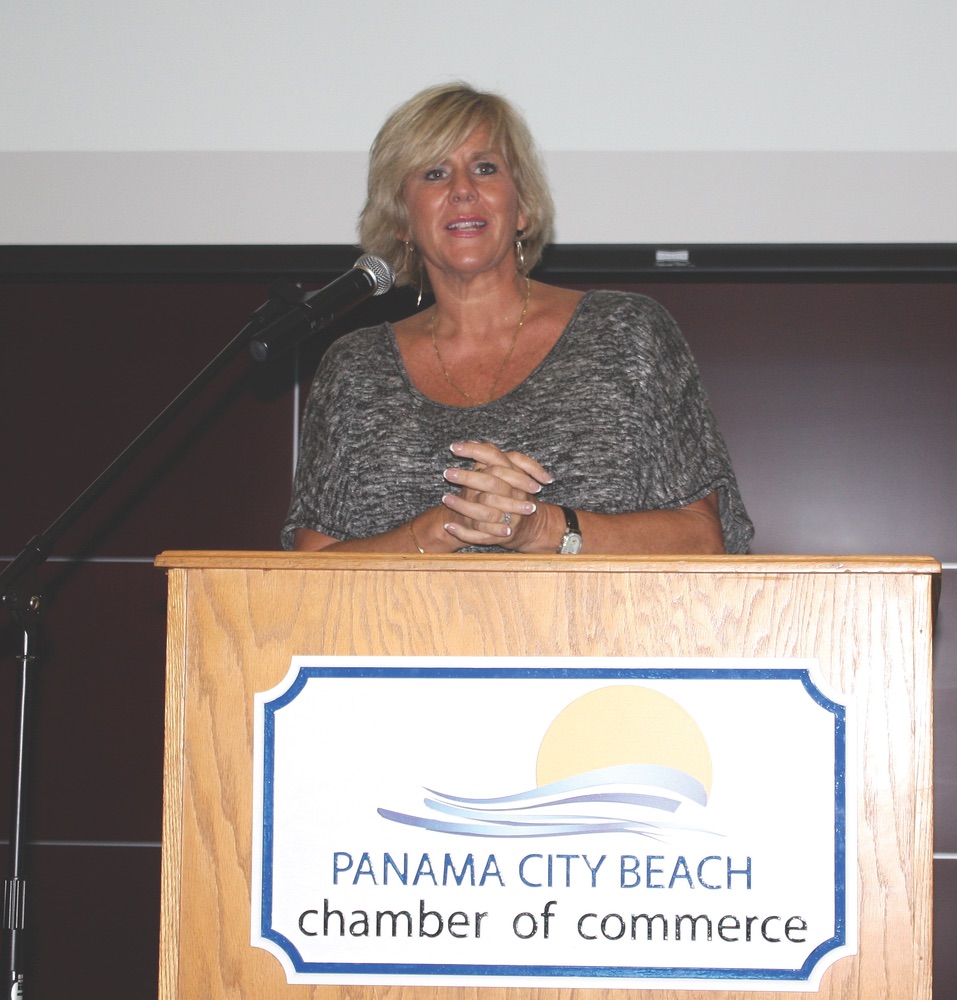 To kick off the event, VIE sponsored a VIP Welcome Reception for hosts and speakers on Thursday evening at Kingfish at the Bay Point Marriott. On Friday, along with the sessions, event guests enjoyed a networking breakfast, a buffet lunch, and a "Mix and Mingle" wine reception following the symposium. Each "break" offered guests time to meet, network, and form relationships with the amazing, driven women around them.
With 180 attendees, the symposium was a huge success—a success attributed to the Panama City Beach Chamber of Commerce. The organization orchestrated the event after Chamber members had attended similar events in a few states throughout the country and felt that they could make a difference in the Panama City Beach community with the conference.
"One special quality of the Beach Chamber is that we aren't afraid to try a new idea," says Chamber president Beth Oltman. "We want to provide value while keeping it fresh and respecting everyone's time. I'm a true believer that time is the biggest commodity that professionals have, and we always need to respect that."
Along with the Women's Work-Life Symposium this fall, the Chamber hosted a golf tournament at Hombre Golf Club and UNwineD, Bay County's portion of Taste of the Beach. The upcoming year is sure to be packed with even more exciting events for Panama City Beach.
Chamber president Beth Oltman and her team are the energy behind the organization. As president of the Panama City Beach Chamber, Oltman is one busy woman. The demanding job requires endless dedication and heart for the community and Oltman embodies these qualifications.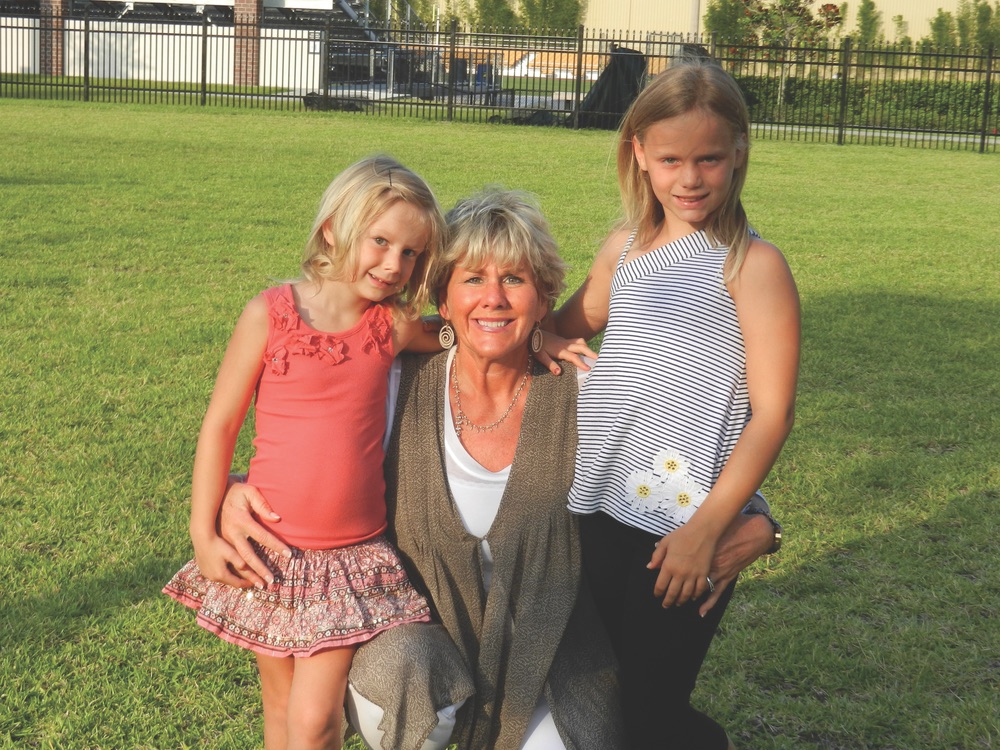 "I love people and I bleed the hospitality industry. For the first twenty years of my professional career I worked in the resort industry, so I love my job and relate to the daily issues of the number one industry in our region," Oltman says. "I adore the Beach Chamber board members and the entire team I work with daily. We have a lot of fun!"
Being president requires Oltman to give of herself to the community, and that takes up much of her time and energy. Thankfully, she has a wonderful support system in place—both in and out of the office. Her husband and two daughters, ages six and ten, are her support system at home, and her colleagues work shoulder to shoulder with her on Chamber business. With busy schedules at home and events to plan for the Chamber, the backing of both "teams" is imperative. Working closely every day, the Panama City Beach Chamber of Commerce has become her extended family.
"Not only do I have a phenomenal husband and two wonderful daughters, I'm a member of an incredible team of professionals. We are a true family and we all feel blessed to be representing our community," says Oltman. "The 2011 Chairman, Robert Carroll, has been incredibly supportive and selfless. With our 2012 Chairman Paul Wohlford, this will be another action-packed year—if I can keep up with that man."
Oltman says she is the "luckiest girl in town," and we agree with the self-proclamation. With such a passion for others and her community, Beth Oltman has found her calling.
"I have been welcomed into a wonderful community, I love working with all the volunteers, and I never take for granted all the blessings I've been given," Oltman says. "What really keeps our team going is pleasing our board, challenging each other, and trying new, innovative ways to keep our Chamber informed and connected in the business world. We're getting better with each new challenge!"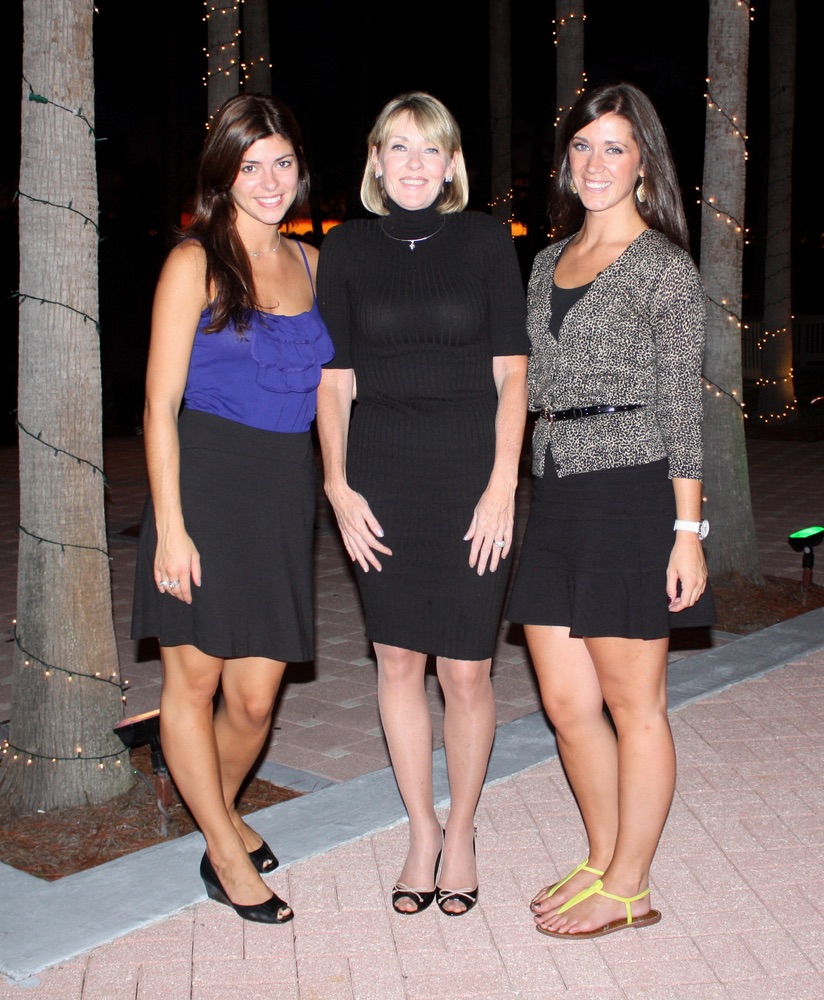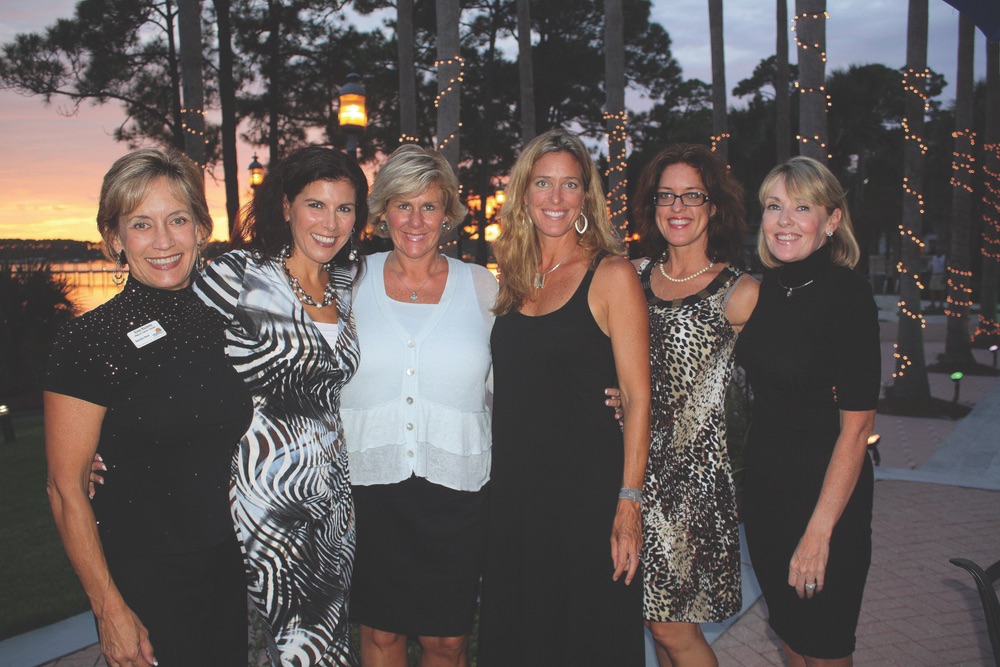 — V —
ARTICLE CATEGORIES