Beach Pavilions of Northwest Florida
Coastal architecture comes with a certain element of creativity—a fresh, open feel that reflects the beauty and calm of the natural surroundings. For this visual roundup of some of the most charming beach pavilions along the Northwest Florida Gulf Coast, photographer Jack Gardner captured the serene places that make visitors and locals alike say, "I'm lucky to be here."
The Pavilions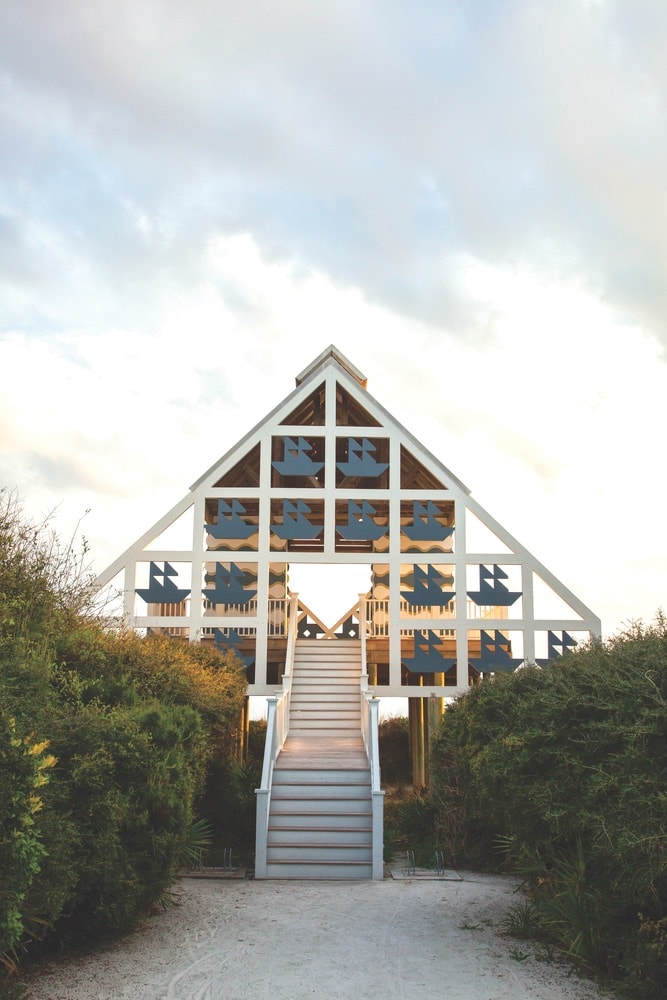 West Ruskin Pavilion, Seaside Designed by Michael McDonough This private beach walkover celebrates classic nautical style with a navy sailboat motif.
---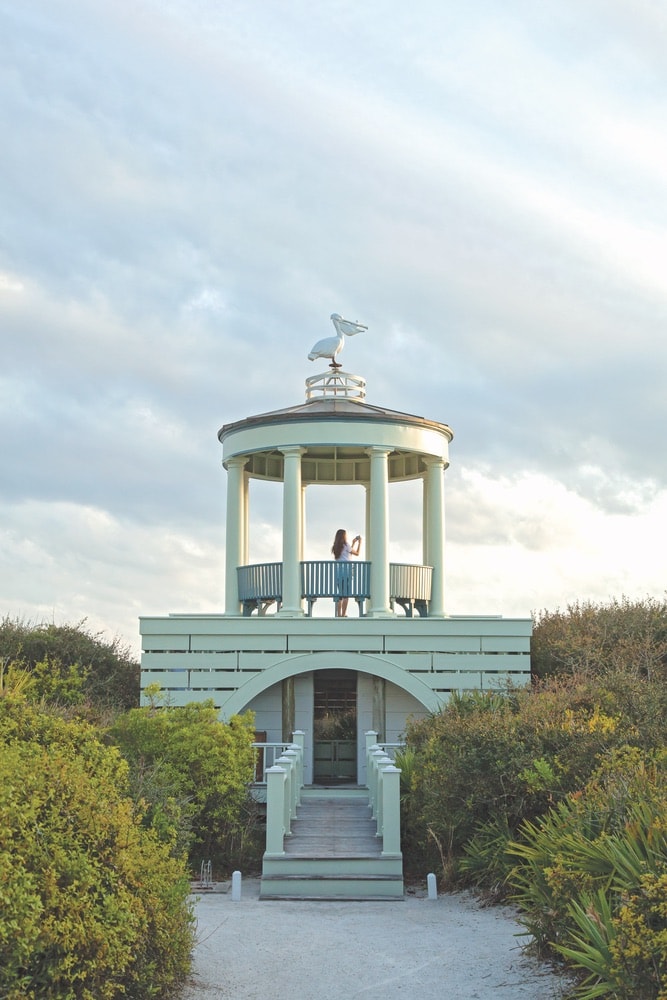 Pensacola Pavilion, Seaside Designed by Tony Atkin A pelican weather vane watches over this private pavilion situated at the end of Pensacola Street.
---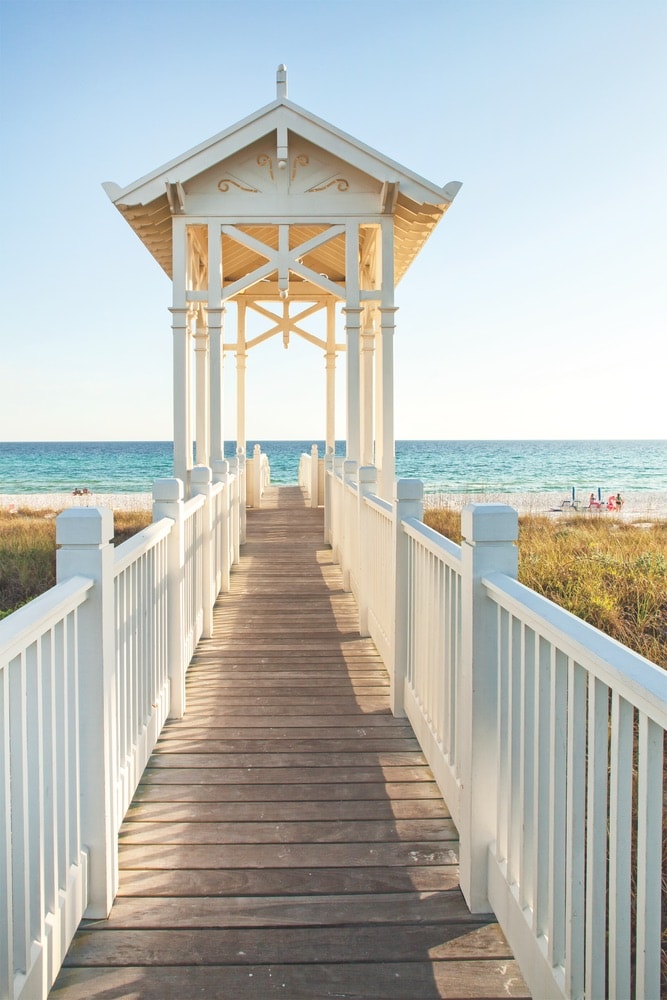 Carillon Beach Designed by Lloyd Vogt One of several unnamed pavilions in Carillon Beach, this walkover inspired the community's logo.
---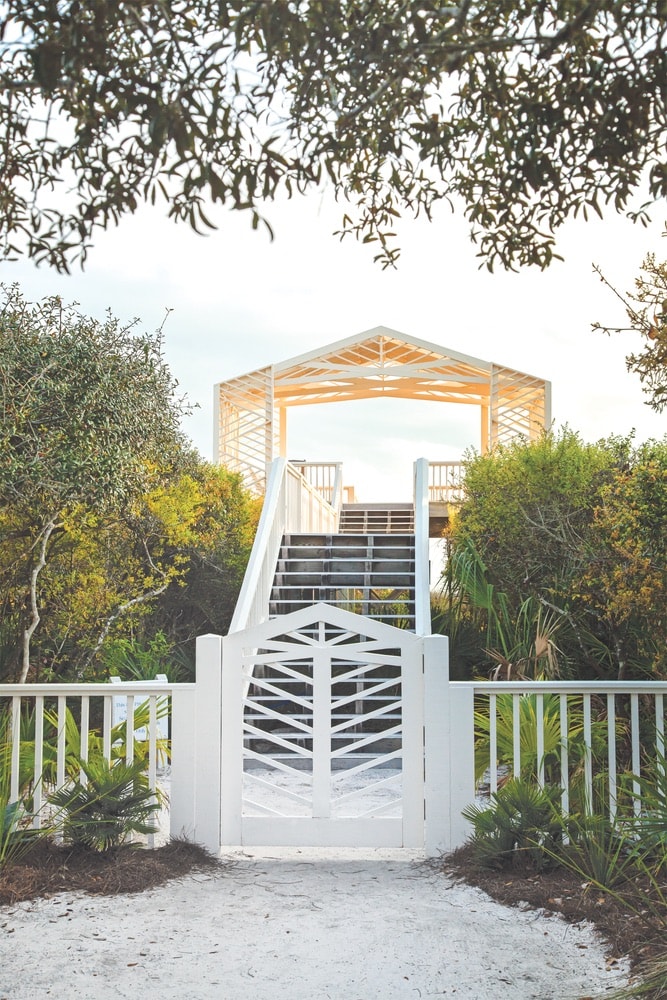 Odessa Pavilion, Seaside Designed by Roger Ferri Another private walkover in the community, the Odessa Pavilion is one of the westernmost beach structures in Seaside.
---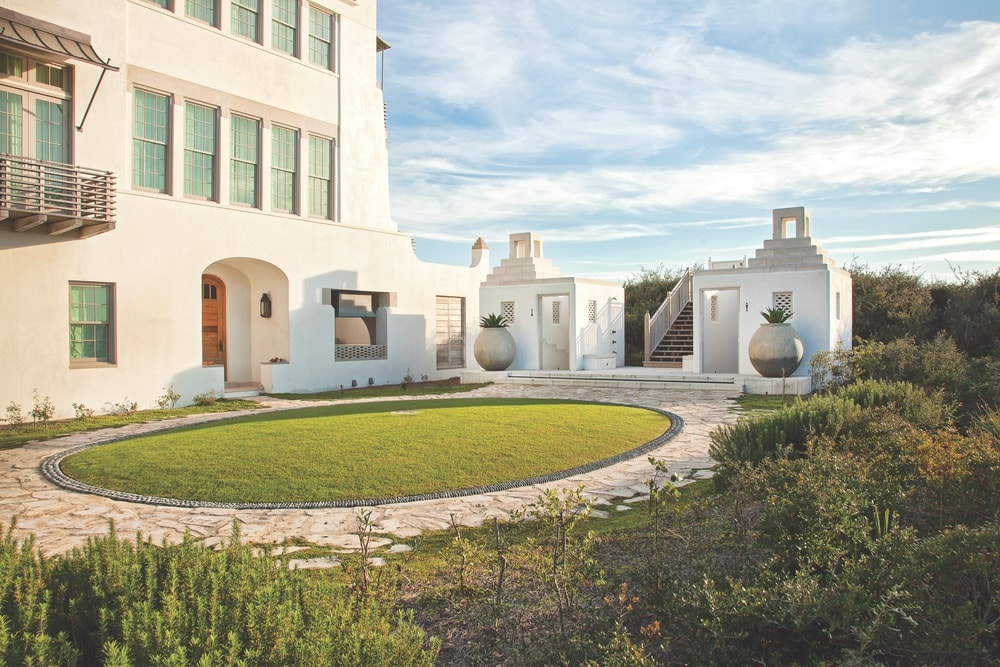 Turtle Bale Green, Alys Beach Designed by Page Duke Landscape Architects This private beach access is named in honor of the sea turtles that return to nest along these beaches every summer.
---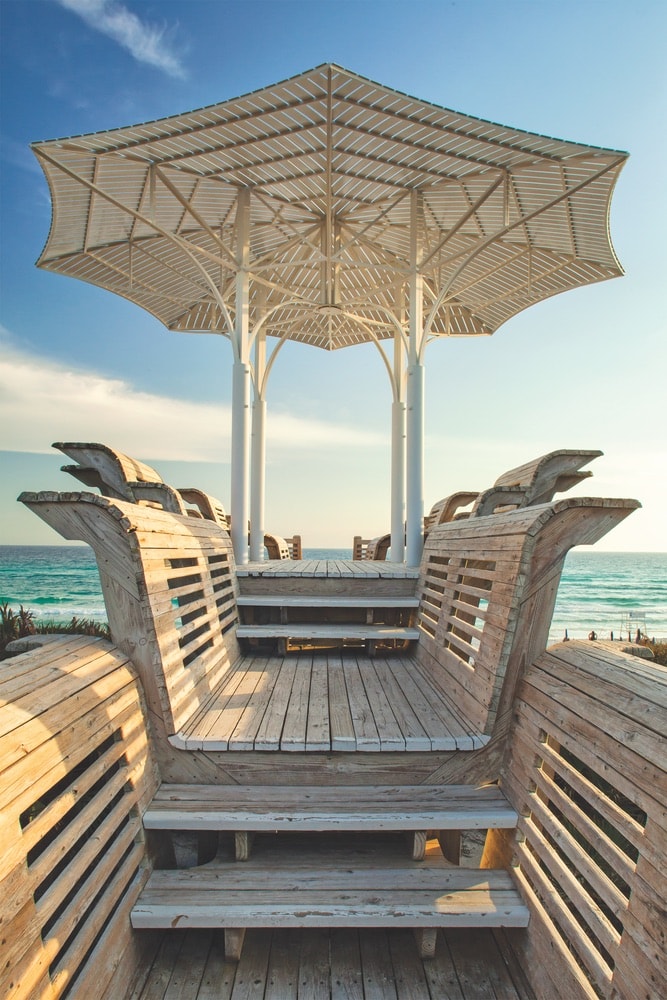 Natchez Pavilion, Seaside Designed by Jersey Devil Climbing the steps to the peak of this unique private pavilion provides a thrill as beachgoers reach the top and view breathtaking sugar-white sand and clear water.
---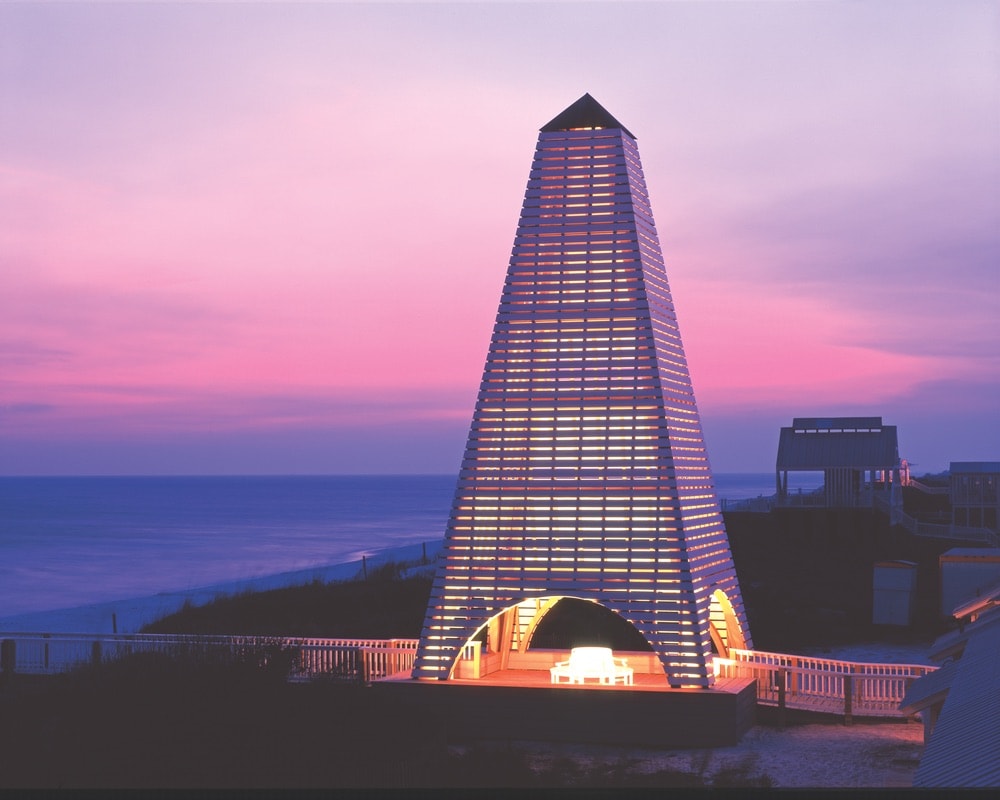 Coleman Pavilion, Seaside Designed by David Coleman Perhaps the most iconic structure in Seaside, this is also the only public pavilion. Here visitors from all over get the chance to take photos, play in the waves, and enjoy Seaside Beach with friends and family.
— V —
ARTICLE CATEGORIES