By Kay Phelan | 
Photography courtesy of Sea Level Vodka
You might love craft beer, but craft spirits are the next big thing.
Craft spirits have risen from obscurity to ubiquity over the past several years. There is even a national association representing the industry—the American Craft Spirits Association, based in Louisville, Kentucky—and there are some six hundred craft distillers now operating across North America.
What exactly defines a craft spirit? With hands-on production, craft distilled spirits are produced to reflect the vision of their principal distillers using any combination of traditional or innovative techniques, including fermenting, distilling, redistilling, blending, infusing, or warehousing. As the thinking goes, "craft" is carried out by individual people and small companies, not by large corporations.
After vacationing along the Gulf Coast of Northwest Florida for many years, beginning with respective family vacations when they were children, Greg and Keri Atchley moved to Santa Rosa Beach in 2009. The couple have owned and operated Design360, a boutique design firm with a highly personal and hands-on approach to all manner of creative ventures, for almost twenty years. Their personalized style of doing business boded well for their founding the area's first small craft spirit company, Sea Level Spirits, in 2014. They now bottle and distribute Sea Level Vodka.
To know this couple is to step back in time. It seems that Greg officially met his future wife in Chattanooga, Tennessee, when he was eleven years old, and Keri was eleven months old. Their parents worked together.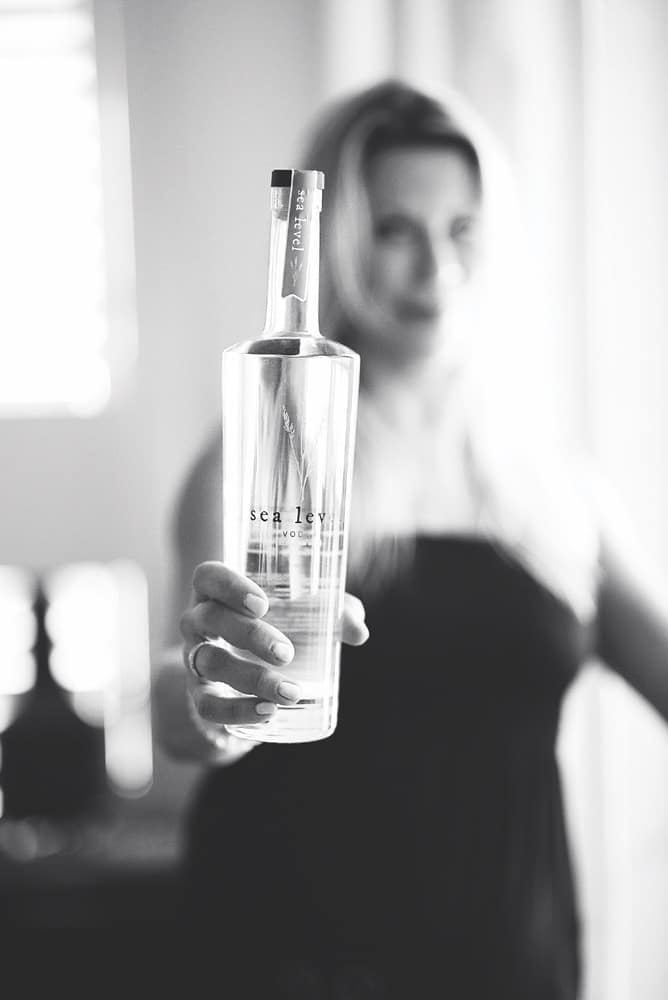 Greg says that from a young age he told his parents, "One day, when I grow up, I want two little girls just like Keri." That's exactly what happened; he and Keri ultimately married and had two little girls, Elizabeth and Natalie, who are now sixteen and fourteen, respectively.
Although the couple works together in all aspects of both their personal and business lives, the primary Sea Level Spirits role for Keri, a skilled graphic designer and children's book author, is more related to design, logos, and merchandising. Greg's role, as a landscape architect and consultant by background, is more "front of the house" with Sea Level Spirits.
"We do everything together," Greg says. "Between Design360 and Sea Level Spirits, it's insane the number and diversity of the tasks that we are both able to absorb into our day-to-day lives—we just do it."
Keri adds, "We don't have specific, defined roles; we do it all together and love what we do."
"Our Sea Level Vodka is absolutely handmade—from creating our own fermented mash and distilling in small batches, right down to hand bottling four bottles at a time."
They also are very involved in the community and serve on the boards of various nonprofit organizations.
At first, the Atchleys were convinced that a vodka of outstanding quality could be produced from sea oats (Uniola paniculata). They also believed that this would allow them to educate the public on the critical importance of these plants. However, after consulting with commercial sea oat growers and scholars at the University of West Florida who specialize in sea oats, they determined that using sea oats would be not only unfeasible but also irresponsible, as sea oats are critical in protecting and stabilizing the coastlines on which they grow. For that reason, once sea oats are planted on the dunes, they are protected by state law.
Instead, Greg and Keri decided to make their vodka from locally sourced Florida oats, which they flake and malt with their own hands, using only pure Florida spring water for the process. Agricultural oats are one of the key ingredients in Sea Level Vodka, making it different from any other vodka in the area.
"Our Sea Level Vodka is absolutely handmade—from creating our own fermented mash and distilling in small batches, right down to hand bottling four bottles at a time," says Greg. "Timber Creek Distillery in Crestview, Florida, is the facility where Sea Level Vodka is made. One of the things we are the proudest of is the fact that our craft spirits really are handmade with no source-based spirits involved. Our business truly is a labor of love!"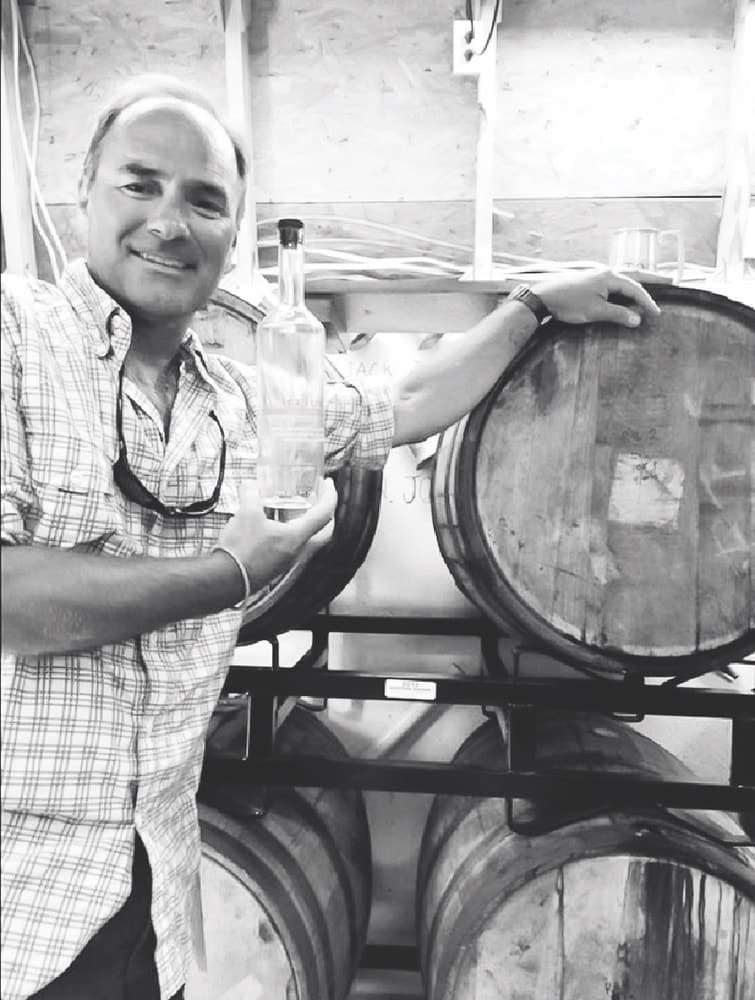 One of Sea Level Vodka's unique trademarks is on the label: Elevation 0.00, which is a reference to the benchmark for sea level used worldwide. Accordingly, the Atchleys developed the tagline "Everything's better at sea level."
Republic National Distributing Company is the brand's distributor. Currently, Sea Level Vodka can be found in Northwest Florida at Emerald Coast Wine & Spirits in WaterColor, Shunk Gulley Liquor & Wine in Santa Rosa Beach, Beach Liquors in Destin and Fort Walton Beach, NEAT Bottle Shop in Alys Beach, Carousel Supermarket in Panama City Beach, and the South Walton Publix in Santa Rosa Beach.
Customers can order a Sea Level Vodka cocktail or martini at 723 Whiskey Bravo in Seagrove Beach, Bud & Alley's in Seaside, Cantina Laredo in Miramar Beach, and Shunk Gulley Oyster Bar in Santa Rosa Beach and in Destin at Dewey Destin's, Jackacuda's, and the Henderson Beach Resort. Sea Level Vodka cocktails and martinis are also served at all four Ted's Montana Grill locations in Florida.
In addition to increasing distribution of Sea Level Vodka throughout the Southeast and nationally, the next craft spirit on the horizon for the Atchleys is Solid Ground, a whiskey that is almost ready to be bottled. It is currently aging in oak barrels, so keep an ear to the ground for more news!
— V —
---
For more information on Sea Level Spirits, visit SeaLevelSpirits.com.
ARTICLE CATEGORIES