Cotton Candy, Carousels—and Cayce Collins
by Lisa Burwell
Everything seems different to me in the summer. It may be that it takes me back to my youth in my hometown of Duxbury, Massachusetts, when summertime meant no school, a slower pace, cookouts in Cape Cod, ferry trips to Martha's Vineyard, slathering on baby oil to get that summer-long tan (when it was still in style to do so), and evening ice cream runs to Farfar's. One of my favorite summertime rituals was a long evening walk to the beach across the half-mile-long Powder Point Bridge, which once held the Guinness record for being the oldest, longest wooden bridge in the world (prior to being rebuilt in the '80s)—a regular town brag back then.
I've spent the majority of my life living beachside in New England (Duxbury for twenty years), in Northwest Florida (Seagrove Beach for twenty-four years), and most recently in Connemara along Ireland's west coast—so I guess I can claim to know and love coastal living. I reminisce about this fact while writing this note, and I realize just how very blessed I have been.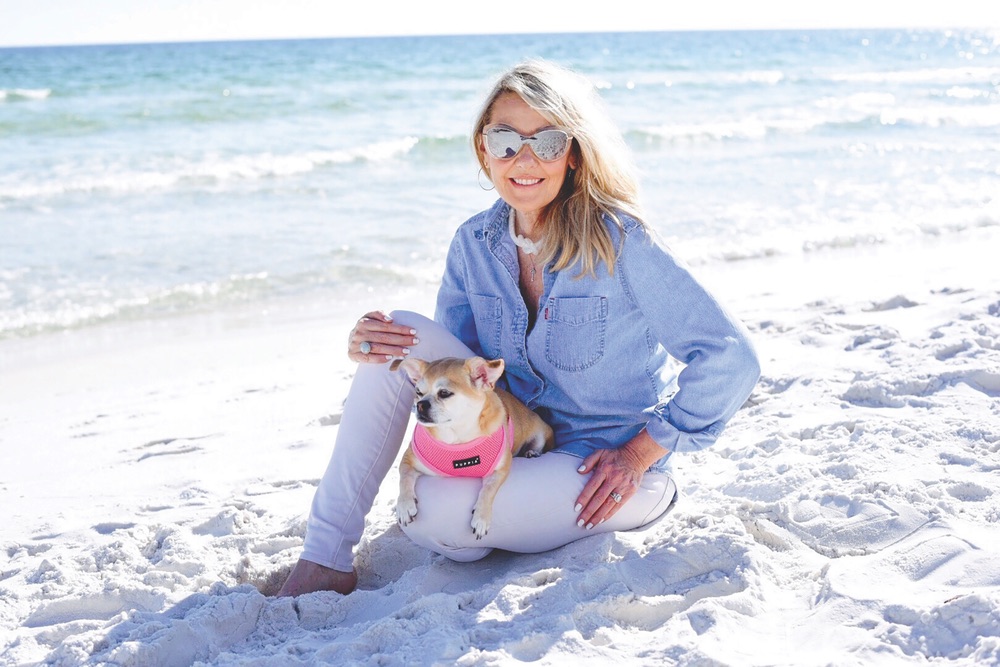 It's summertime and the "livin' is easy" as the saying goes but, really, who doesn't welcome a new summer season that may include a combination of a longing for summers gone by with the hope of having your best one yet? Since this year is our first issue bearing the moniker of this welcome season—Summertime—I wanted to share an entire issue dedicated to the happy, fun, and carefree time of year—a time of year that forces you to take a deep breath and thank God for a slightly slower pace. Summertime is also the only time of year to explicitly offer the opportunity to celebrate with family and friends the special sights, sounds, and smells of three of my favorite holidays: Memorial Day, the Fourth of July, and Labor Day. Hot dogs with yellow mustard never looked and tasted so good. And, to lick the salt from your lips after a day in the sun at the beach or on a boat is just delicious!
Within this issue, we have some eye candy for sure with the "Vintage Meets Mod" fashion shoot at the Village of Baytowne Wharf—the epicenter of Sandestin Golf and Beach Resort in Miramar Beach, Florida—a fun-filled venue with an architectural vernacular inspired by the historic and lively French Quarter of New Orleans. It was the perfect backdrop, evoking a vibe of days gone by. I was first introduced to the talent of fashion designer Cayce Collins at South Walton Fashion Week in 2014. When Collins showed again in 2015 with her retro, vintage-inspired swimwear collection, I was impressed enough to pursue featuring her talent within the pages of VIE. With piercing blue eyes set against a perfect complexion and silky, jet-black hair, Collins's beauty is rivaled only by her kind and genuine personality. Her swimsuit designs motivated us to pay homage to bygone summers complete with cotton candy, oversize sunglasses, and big locks of hair à la Brigitte Bardot, all appropriately set among an old-fashioned carousel and game arcade. Read all about it in Suva Ang-Mendoza's article, "Vintage Meets Mod: Swimsuit Designer Inspires a Retro Summer."
Without further ado—happy summer, y'all!
To Life!
— Lisa Marie
— V — 
ARTICLE CATEGORIES