By Sandra Kytle Woodward | Photography by Jessie Shepard
We're not kidding.  It's no exaggeration to say that everything about School of Fish in WindMark Beach is first-class. And, really, what else would you expect from the folks at JOE, the developers of WindMark, or indeed from Clark and Blake Brennan, third-generation members of New Orleans' famed "First Family of Food," who operate and manage School of Fish?
Nevertheless, restaurants that are part of development properties are sometimes noteworthy more for their convenience than for their culinary quality. School of Fish, we are pleased to report, is swimmingly different.
From the menu to its prime location, from the breezy sophistication of the open-air bar and the upstairs dining room to the WOW! factor of the first-floor main restaurant, this is a place you will be delighted to add to your list of favorites. Factor in the Brennan Big Easy hospitality and you know it's going to be a special evening.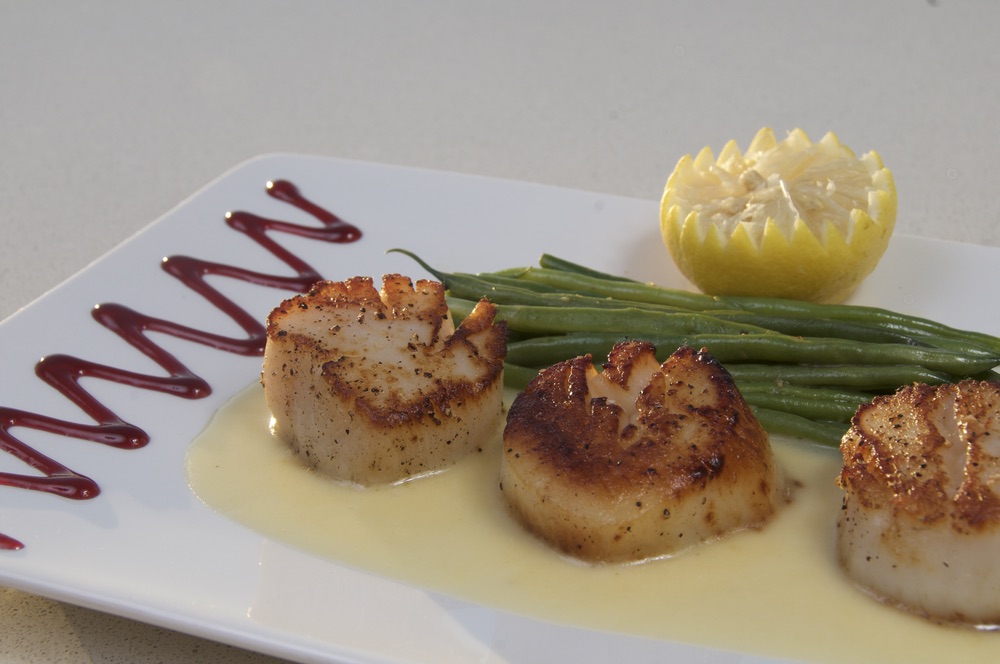 When we enjoyed School of Fish on a recent family outing, our party of five arrived just before sunset. The upstairs bar, open to the Gulf breezes, tempted us to linger, but since our table awaited us, we mentally bookmarked the inviting space for a later visit.
In the intimate dining room, we found another welcoming setting that takes advantage of the sunset view. The scene is casual and playful, but definitely for those who care about food. We pondered a deliciously tempting menu over drinks – including a sampling of the evening's featured wine, a pinot grigio from Cool Fish. We teased our delightfully accommodating server by suggesting the wine may have been featured as much for its name and its bottle, which is covered with brightly colored fish, as for its taste. But the flaw in our foolish assumption was soon revealed: Cool Fish Wines is a line developed by California-based Stonehedge Vineyards, specifically to complement seafood. We can only hope the other four wines in the group live up to this exceptionally priced winner.
Although seafood is center stage at School of Fish, the menu features beef, chicken and even country ham options. Locally caught fish, local produce and local organic chicken indicate the Brennans' stated commitment to a Florida-based menu.  In all, there is an array of small plates, salads, entrees and side dishes for every conceivable palate.
We began with an assortment of small-plate selections, where the famed Brennan Creole influence is evident yet subtle, and exceptionally so in the superb corn and shrimp chowder with andouille sausage that featured tiny, tender kernels of yellow corn, succulent shrimp and spicy bits of andouille in a silken, lightly creamy base. The chilled crabmeat plate was beautifully accented by its tangy lemon/shallot/pepper dressing. The excellent duck pâté was accompanied by a very pleasant selection of cornichons, whole grain mustard and other accents that enhanced the duck liver beautifully.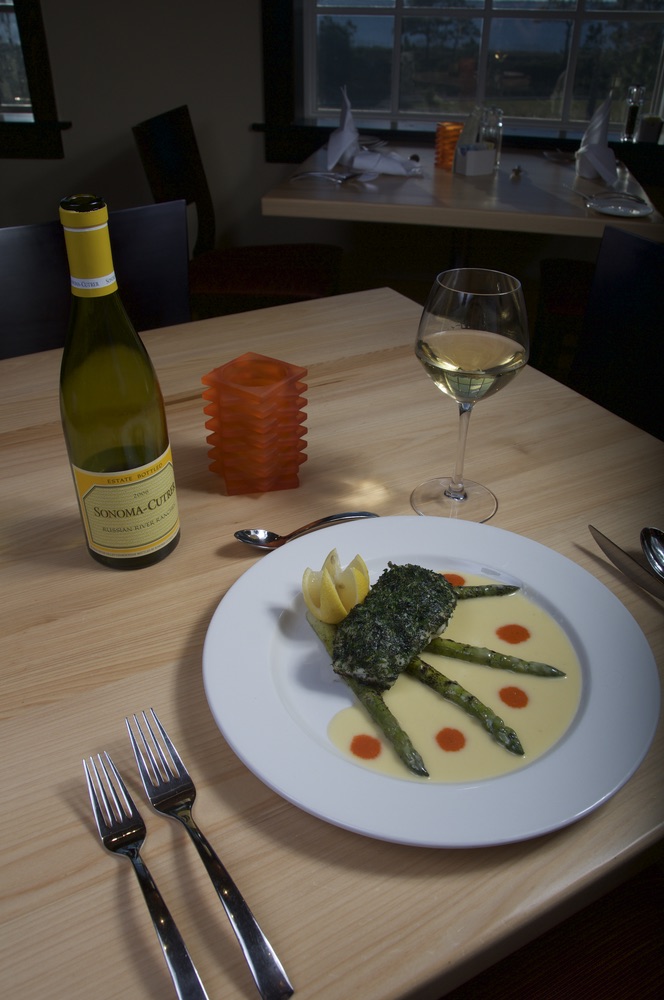 Here is a kitchen that celebrates seafood by first pairing it with flavors that enhance its subtlety and then knowing when to stop…cooking, that is. The chef must even have taken into account the number of steps the server would need to get our herb-crusted black grouper to the table. It arrived perfectly prepared in a luscious lemon truffle sauce and accompanied by tender-crisp asparagus. We indulged in an additional side dish of the spicy-sweet, aromatic island rice, one of several Caribbean-influenced items on the menu. Grilled skewered Gulf of Mexico shrimp were accented by a lovely mango sauce, and the grilled scallops arrived in a buttery lemon sauce, also perfectly prepared. Don't let the term "sauce" fool you – the chef's light hand is evident here as well, with the less-is-more concept lending that perfect enhancement.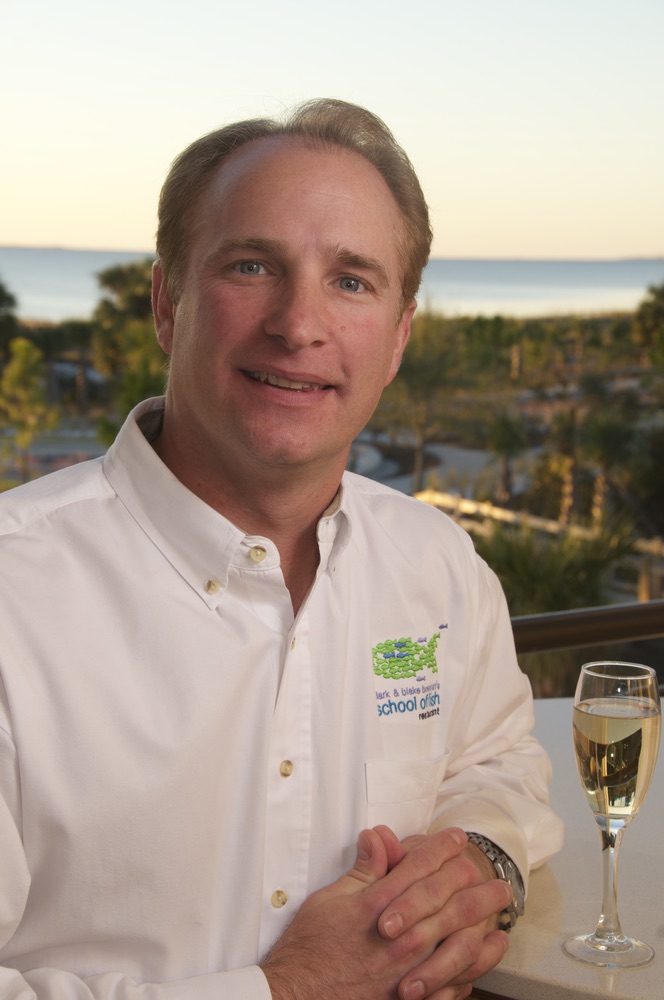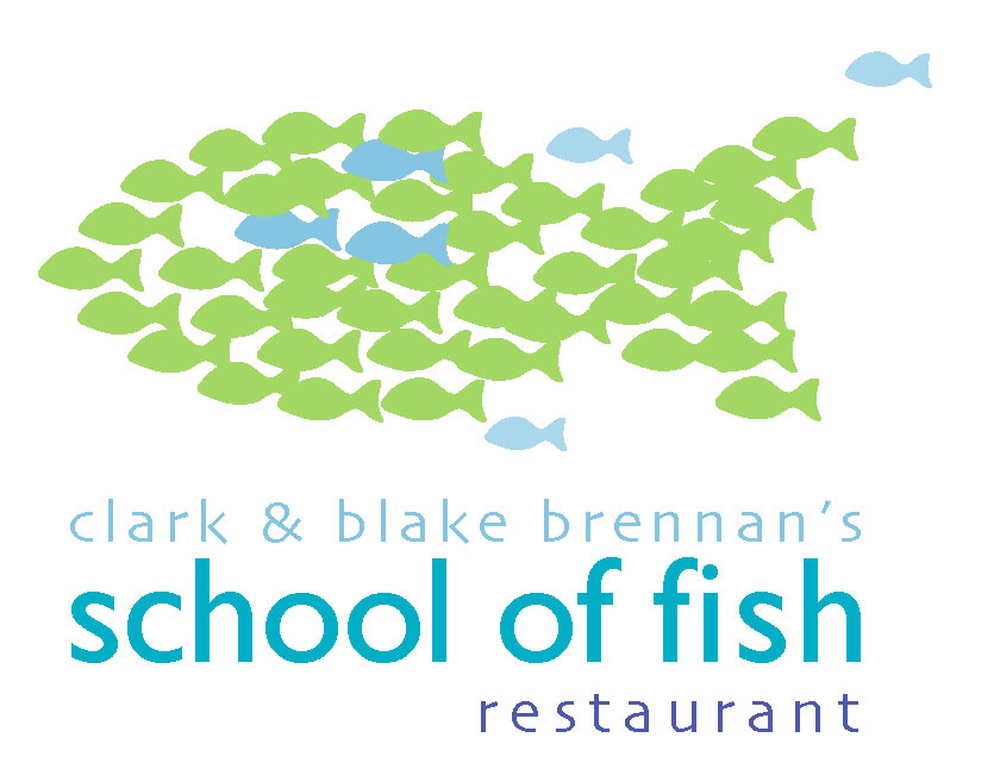 Dessert offerings were generous enough for sharing, and we opted for two with a distinct Brennan heritage – Creole crème caramel and New Orleans bread pudding. Both were exceptional, but the crème de menthe parfait and chocolate hazelnut marquise were equally tempting and reason enough to return.
This is the Brennan family at its best. The commitment to fine food, to a casual family atmosphere and to local providers makes School of Fish a welcome addition to the region.
— V —
ARTICLE CATEGORIES