Perspicasity: The Epicenter of Seaside's Retail Turns Twenty-Five
By Lisa Burwell | Photography by Jessie Shepard
In the early years, when Robert Davis was building the first few houses on Tupelo Street in Seaside, his wife, Daryl, opened a vegetable stand, calling it the Seaside Saturday Market. The market was the beginning of retail trade in Seaside, which would evolve into a thriving and dynamic component of Seaside's success and provide a prototype for retail development within New Urbanist communities.
Daryl recounted how she would pick wild blueberries and purchase organic fruits and vegetables, and then display them in the manner she had seen in European markets. Many of her customers, though, were more interested in the clothes she was wearing than in the fruits and vegetables. The realization that there was a market niche to fill prompted her to carry a select line of T-shirts and cotton clothing, which, in turn, paved the way for her creation of Perspicasity.
"It developed a sense of community and provided a gathering place," said Daryl. She went into great detail, describing how this became much more than selling merchandise and accomplished something loftier. "I felt like I was setting a stage and that there was theater in what I was doing. I liked trying new things, creating the visuals that told the Seaside story," she said.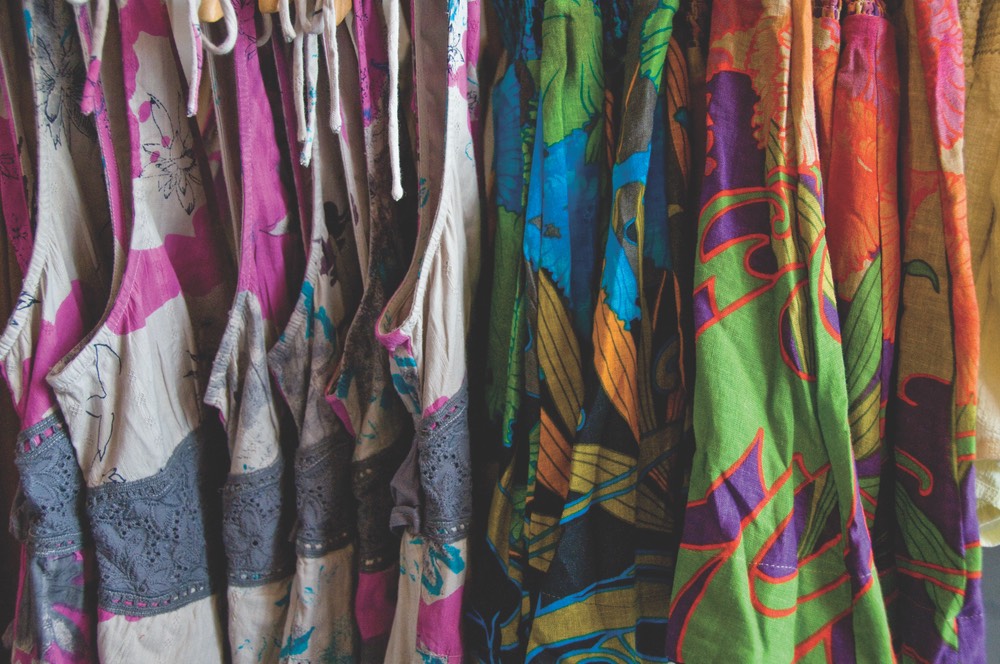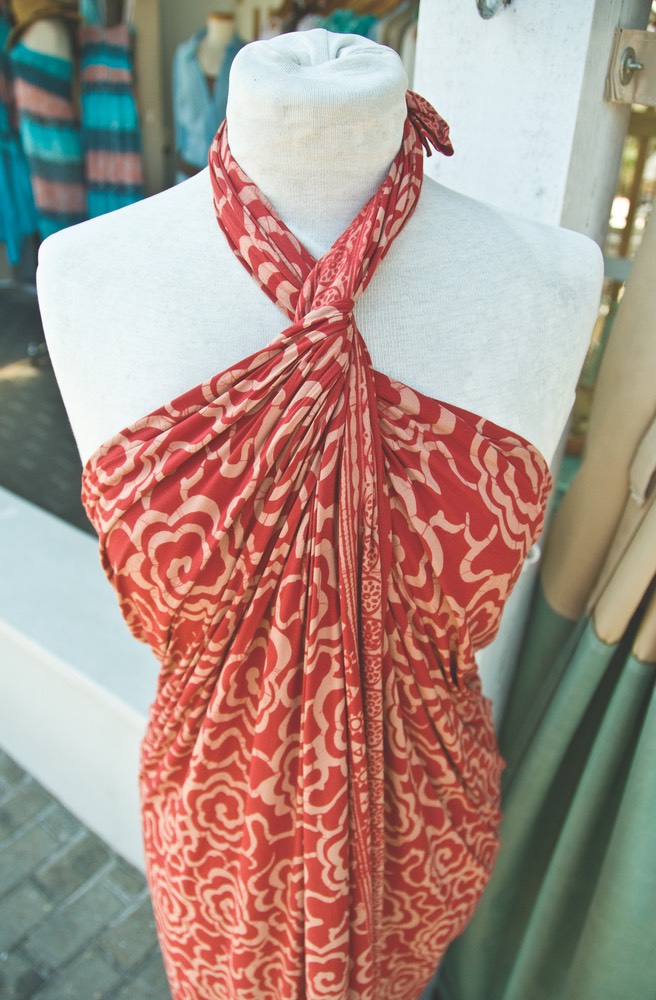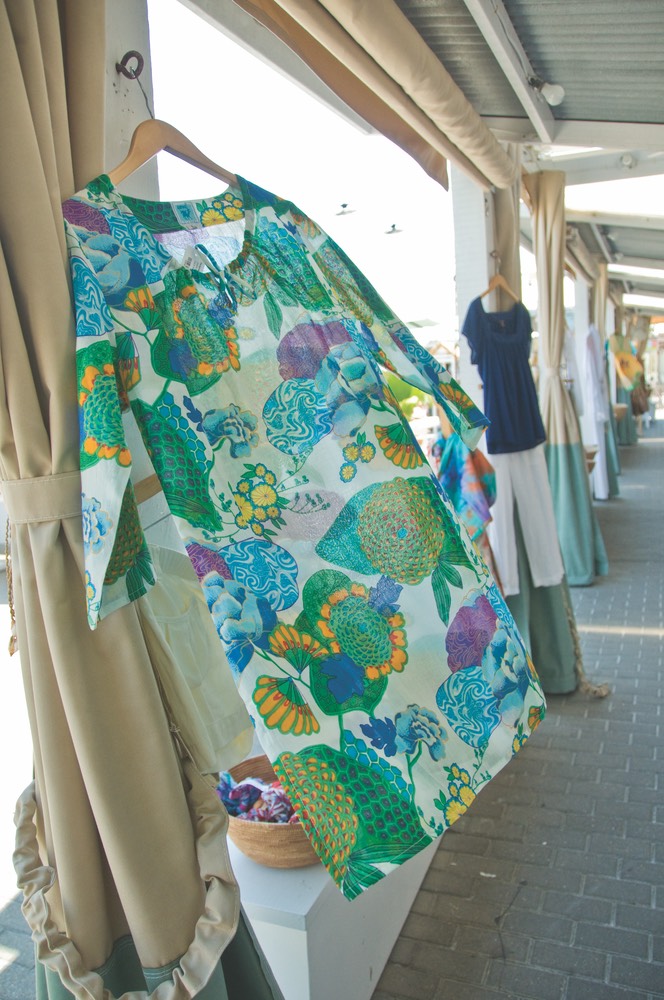 Armed with an innate understanding of how to sell her husband's vision, Daryl continued to tell the story through the interior décor she created for the homes that Robert was building. Her designs were simple, yet purposefully staged, to convey the ambience and style that was beginning to emerge and be defined as the "Seaside Style." Elements of the look included cotton curtains blowing in the breeze, straw slippers by a bed adorned with white cotton bed linens, a book about the beach on a nightstand, and indigenous flowers strategically placed in a vase in a living room appointed with grass mats and furniture of neutral colors. "When telling a story, all the details need to line up to create the vision you want to portray," she said.
As cofounders of Seaside, Daryl and Robert Davis are the visionaries who, in large part, are responsible for putting Scenic Highway 30A and the surrounding area on the map nearly thirty years ago. Many people know the Davises, and those who do not at least know of them. Separate interviews with the couple revealed that they have collaborated to define, and redefine, a sense of place. It is astounding to consider that, as a result of their work, Seaside and its master plan ideology, later to be dubbed New Urbanism, are emulated by many, both locally and nationally. Imagine what our area would have been like before WaterColor, WaterSound, Alys Beach, Rosemary Beach, Grand Boulevard, Silver Sands, Gulf Place, and a host of restaurants and shops existed.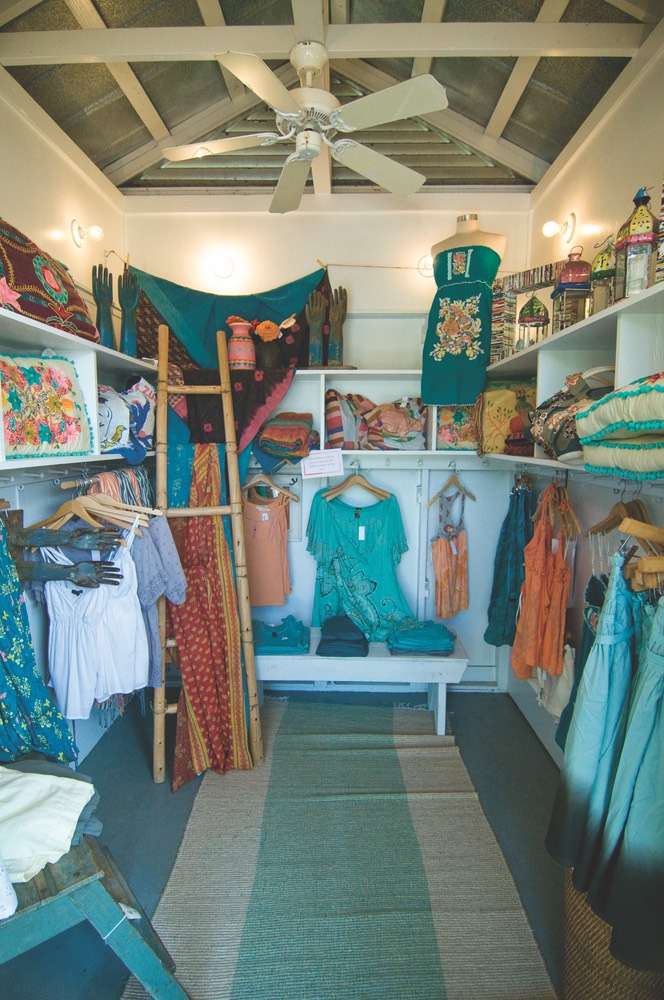 "When telling a story, all the details need to line up to create the vision you want to portray."
As a landmark within the town of Seaside, Perspicasity's celebration of its twenty-fifth birthday this year is cause for reflection and introspection. For a quarter of a century, the Gulf-side open air market has been a shopping destination for women who vacation here. Perspicasity, a name that is intentionally misspelled and difficult to say at first for some, appropriately means "keenness of insight." And insight was something Perspicasity's founders (and former business partners), Daryl Davis and Mary Patton, had, as the vision for the market has remained virtually the same since its inception. "Perspicasity's inspiration was found from traveling through cities and holiday towns throughout Italy and France, where vegetables, clothing and essentials were sold at markets scattered along the coast," explained Daryl. Providing fashionable clothing made of natural fibers was, and still is, a cornerstone of Perspicasity's concept.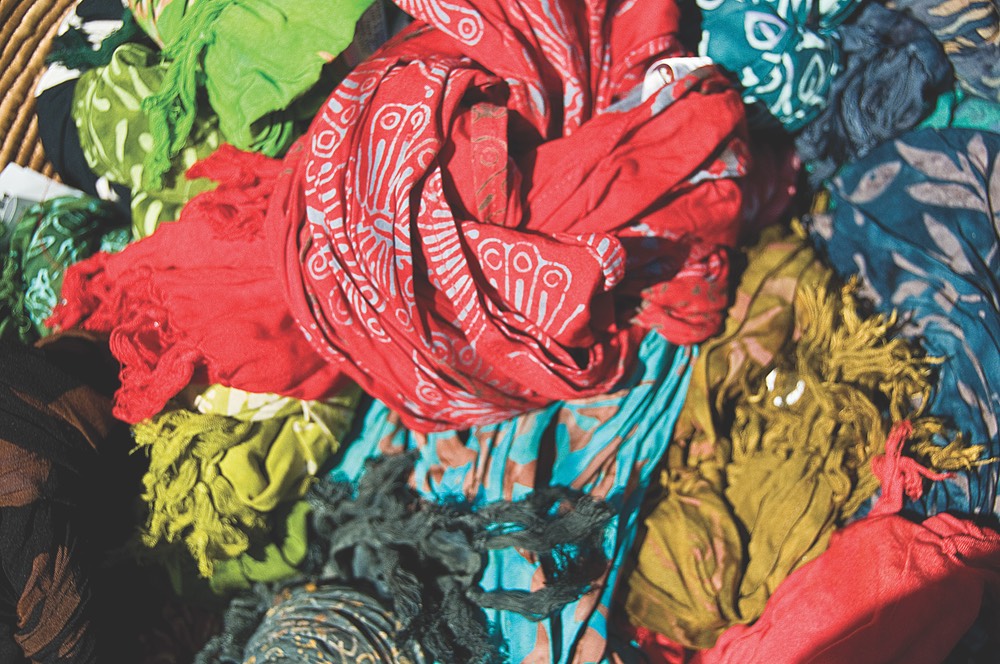 Daryl told how she met Mary and her husband, Tom, while shopping at the Seaside Saturday Market. A great partnership and friendship formed as they discussed opening a retail boutique that would be something very different from what anyone had seen in the area before. "Daryl has great style about her," said Mary. Mary had a successful retail background with the May Company, and Daryl had a background in psychology, with a master's degree from the University of Miami. Daryl and Mary traveled to Europe and Turkey searching for unique merchandise. On their first buying trip to New York City, they thought that $20,000 worth of merchandise would be enough, but it did not last the season. Mary pointed out that Seaside was abuzz in the '80s, as shopping along the Gulf of Mexico was a truly novel idea.
In 1983, the two teamed up with Robert and Seaside's town architect at the time, Deborah Berke, to design the outdoor "bazaar," or market. It has remained virtually unchanged from its original design of eight-foot by eight-foot huts, with the exception of the addition of canvas-stretched umbrellas and outdoor seating. The design emulates the ancient Roman forums that they had seen in their travels and, is a large open rectangle surrounded by a colonnade and spaces that serve retail and civic functions. While creating the master plan for Seaside, "a conscious thought was to revive the craft of creating towns and cities out of negative space. In designing civic spaces, the space between buildings is probably as important, if not more, than the buildings themselves," noted Robert. He added that when he formulated Seaside's design code, he was careful to devise the outdoor spaces so that they would feel like outside rooms. The design was intended to be basic and one that he hoped would evolve over time.
Daryl said, "Part of Perspicasity's allure is that it is an urban room with energy. Whether you're shopping or walking through—it's always changing—it's always dynamic." She added that she and Mary had a knack for educating their customers on how to mix and match clothes—clothes that never needed dry cleaning. In 1991, after seven years in business, the successful partnership between the two women ended when Daryl bought Mary out of her partnership. Mary said, "I wanted to do other things, and, with thirty employees and us working 24-7, I thought I needed a change."
"Style is the perfection of a point of view." —Richard Eberhart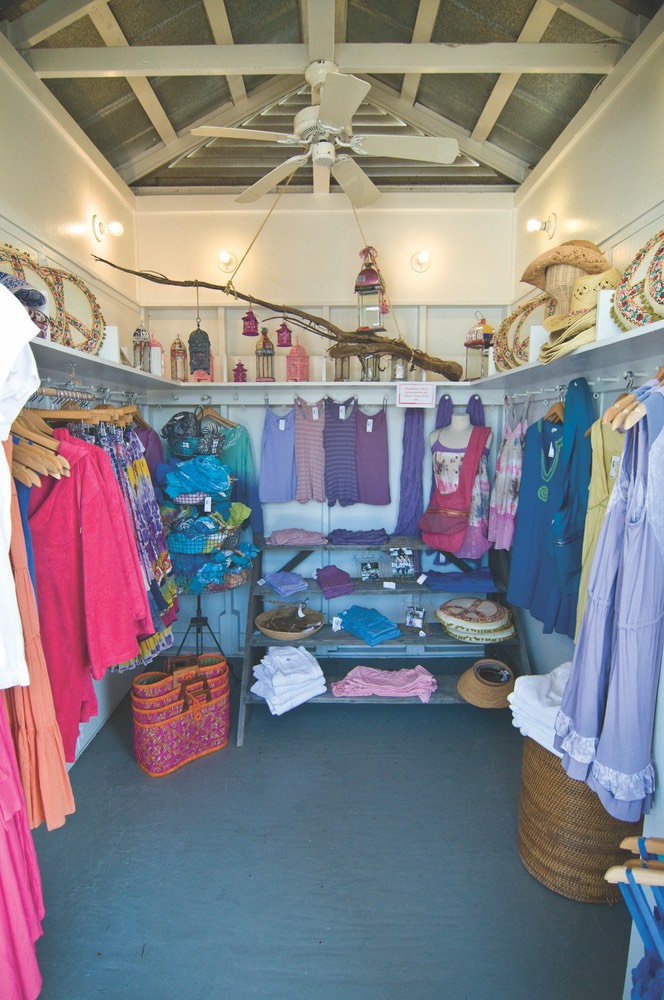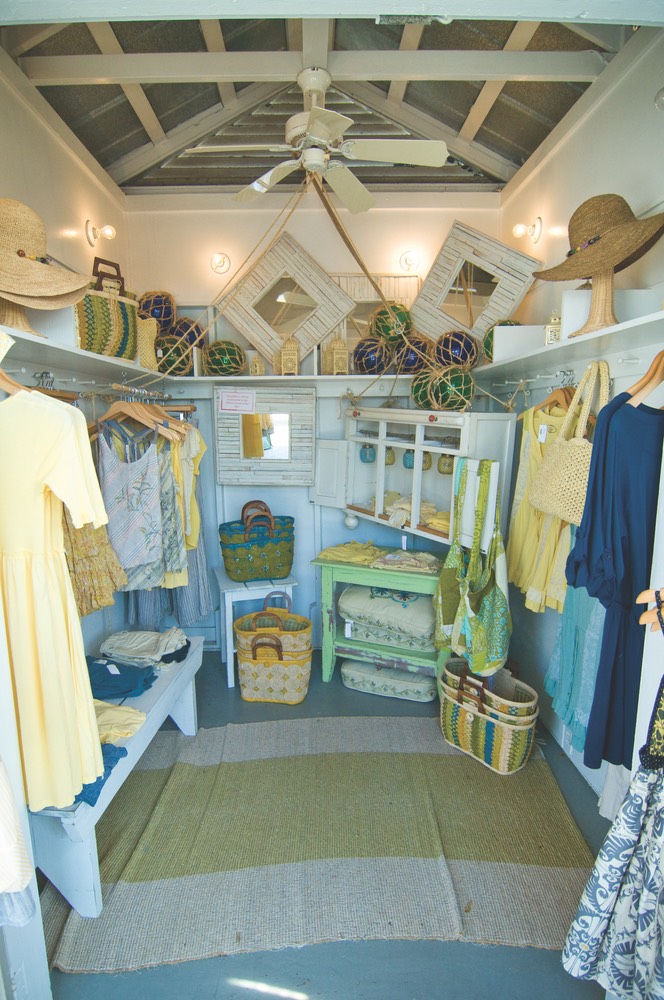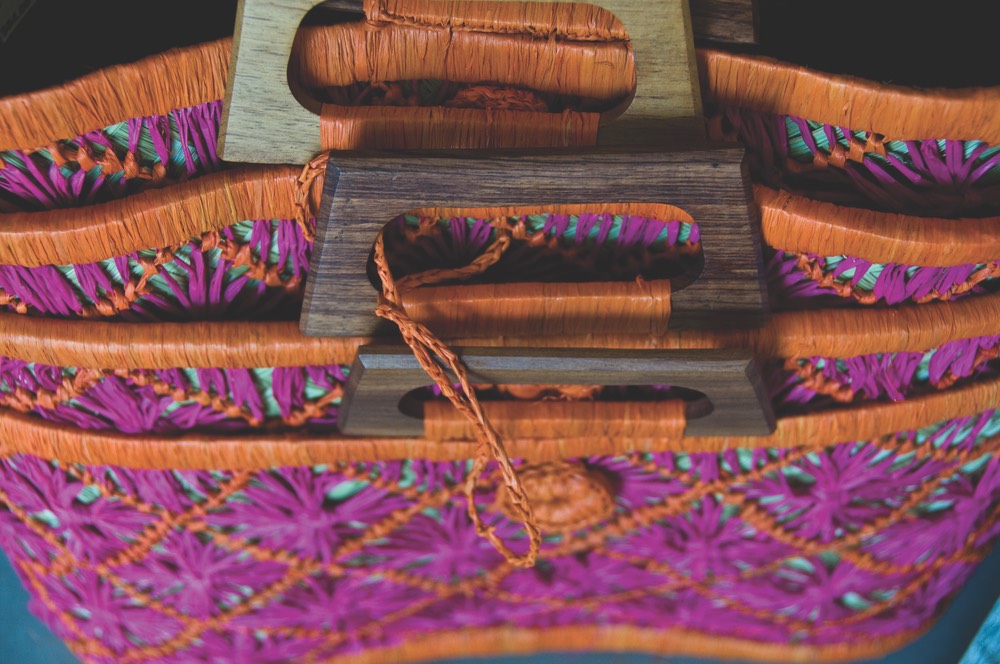 "Over the years, one of the most recurring comments that we've ever received about Perspicasity is that customers, upon returning home from vacation, tell us that they wore everything they purchased and got lots of compliments. One of our sales techniques was to teach women how to dress for the beach and to make an investment in their beach wardrobe. We continue that today," Daryl said. Daryl has style, and it is very much reflected throughout the town and her other retail stores located in Seaside. Perspicasity, Pizitz Home & Cottage, Seaside Classic, Seaside Kids, and Seaside Beach all fall under the umbrella of Seaside Associated Stores (SAS), a company owned by Daryl. When I asked Daryl to define the Seaside Style in three words, she said, "Classic, understated and timeless."
My conversation with Erica Gibson Pierce, the general manager of SAS for the last twenty-one years, caused me to reminisce about my first experience with Perspicasity about fifteen years ago. Flowing cotton dresses blowing in the Gulf breeze seemed to beckon me to try on something I'd never worn before. There were large straw beach and cowboy hats, sunglasses, fun jewelry, and clothes made of cotton and linen gauze that were sheer, sexy and uncomplicated. I think that part of the allure is that most women feel truly transformed when they wear something from Perspicasity. They feel as though they're on vacation, even when they're not. When a store offers this kind of delight, it is no wonder that it has remained in business and weathered challenging times.
"Perspicasity has been able to hold its own over the years, despite competition from an oversaturated retail market in and around 30A during the past decade," said Erica. "But we're trending upward this year, even in this uncharted economic climate." In the beginning, the boutique was open only three months out of the year, from Memorial Day through Labor Day, but is now a twelve-month business. "Over the years, we had considered moving the boutique to another location within Seaside due to its prime real estate value, but our customers didn't want it moved, so we listened to them," added Erica. She further described how the store Pizitz Home & Cottage had an incredible 2008, saying that it was their best yet. When I asked, incredulously, how that was accomplished in what I referred to as the "great recession," Erica said that, in addition to the merchandise sold in the store, they also have an interior design service for those looking for the elusive and coveted Seaside Style, which is hard to copy.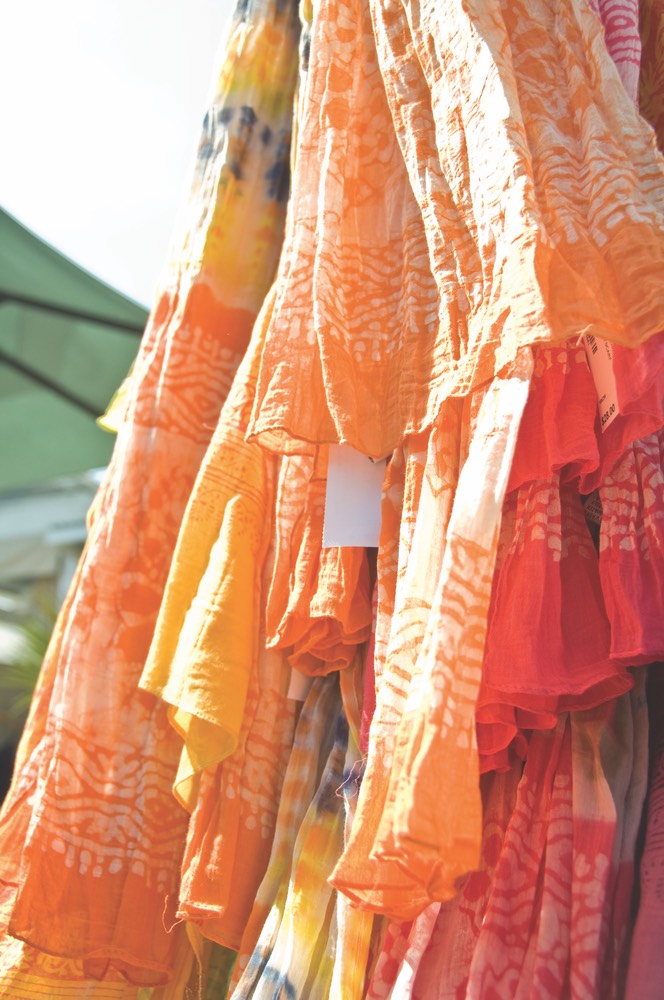 As Seaside is a model for the movement known as New Urbanism, it is also the model for the Retail New Urbanism movement. Although inextricably connected, some communities have had more success in retail than others. Seaside has had great success over the years by establishing retail shops that complement one another. "All of the stores are 'mom and pop' stores, and that is one of the reasons the shopping experience has remained pure. It's not contrived," noted Erica.
As an employer myself, I pondered how Erica could have remained with SAS for twenty-one years. I asked for insight into her success in terms of the elusive employer/employee relationship. She said, "Working for Daryl has been the best thing to happen in my life. It took a long time for me to earn her trust, but, over time, that trust has grown and blossomed into a great business relationship. But we've been able to keep our private lives private."
Daryl had equally nice things to say about Erica, with one of the most heartfelt being this: "Erica has a rare quality about her that enables her to shift between the daily management of the boutiques and understanding the long-term vision of Seaside. I could never have done it without her." The mutual admiration and respect these women have for one another after all these years may be one of their biggest feats to date.
As with all great partnerships, the yin and yang are said to offer the best equation for harmony and success. Daryl and Robert are surely a testament to this analogy. "I tend to operate at an abstract and intellectual level with regard to design. Daryl fleshes out the skeleton and breathes life into it because she is down-to-earth, yet very concerned with the soul of Seaside. She was the one responsible for implementing the design approach for the outdoor rooms in Seaside," said Robert. "One of the ways we tested our work at the early stages was to imagine it from the eyes of a three-foot-tall person—thinking about the design from a child's perspective was an approach that proved to be very successful." In connection with this point, Daryl elaborated that she saw the vision of Seaside from a human point of view, and Robert saw it from an urban point of view.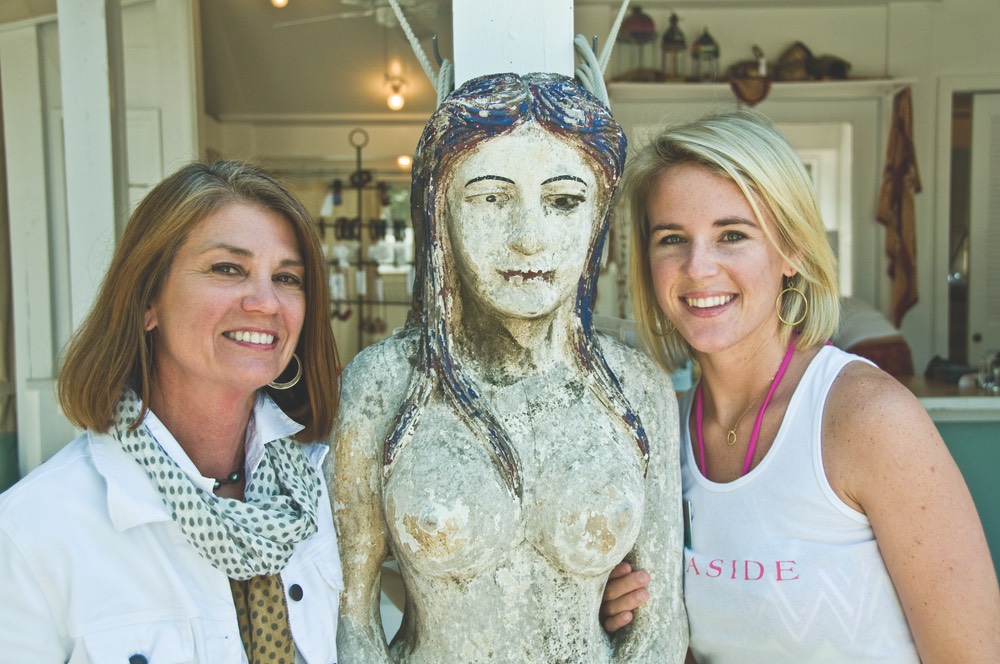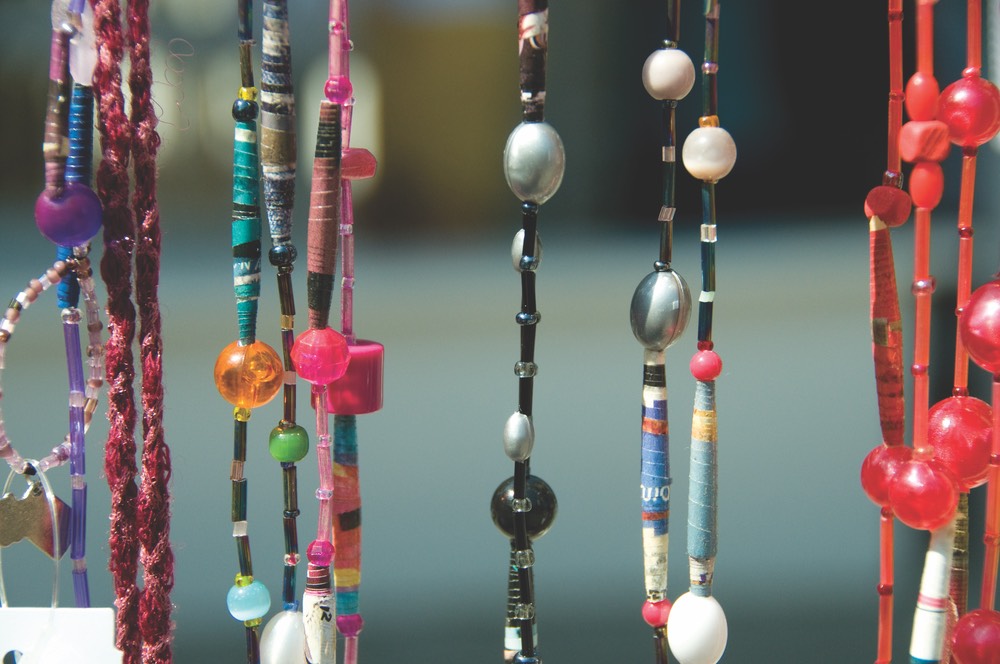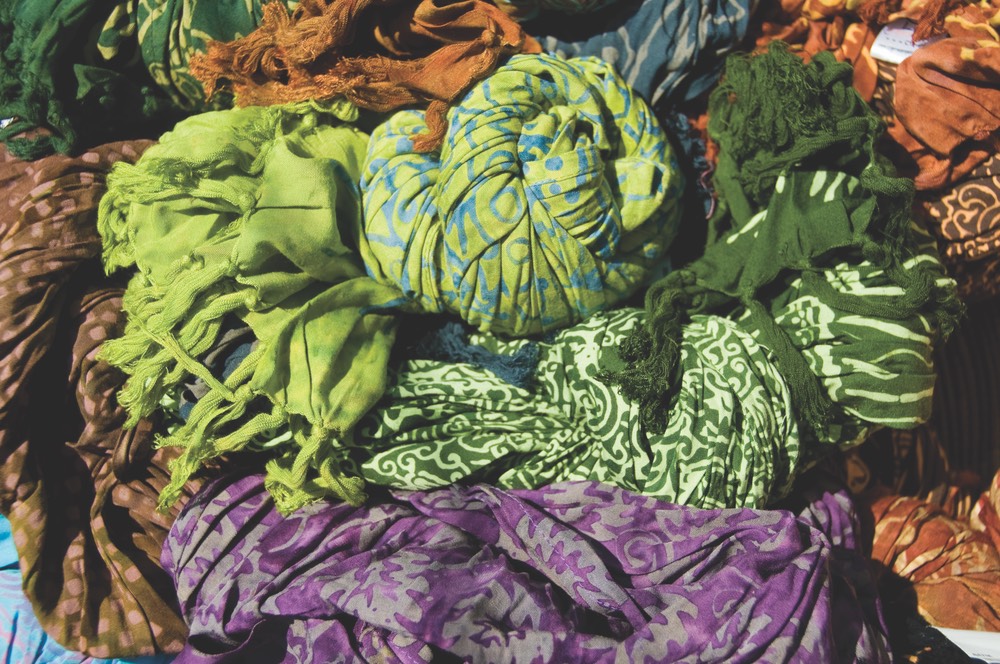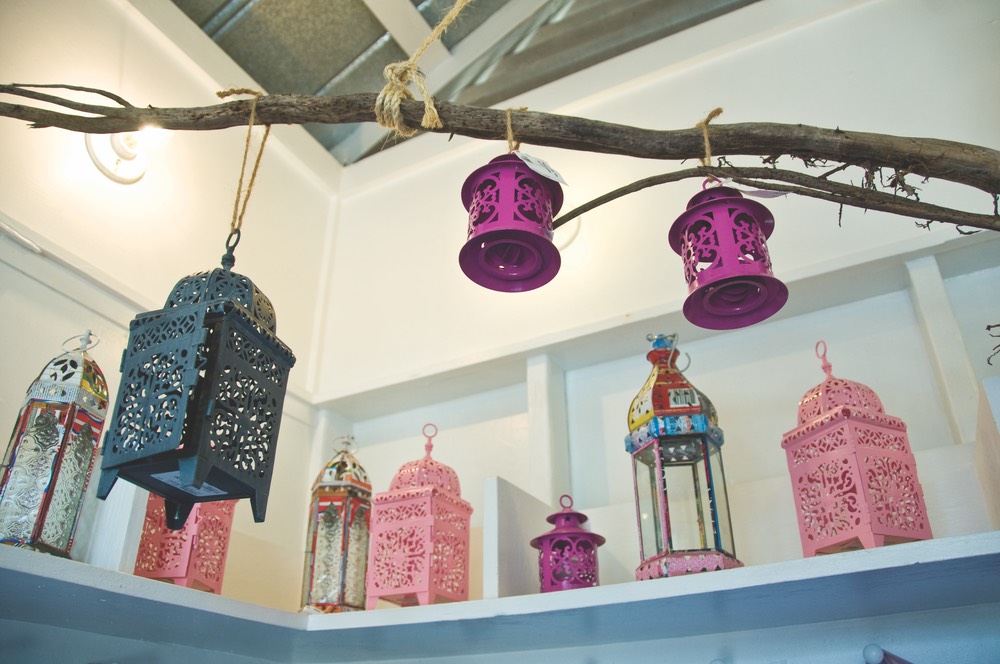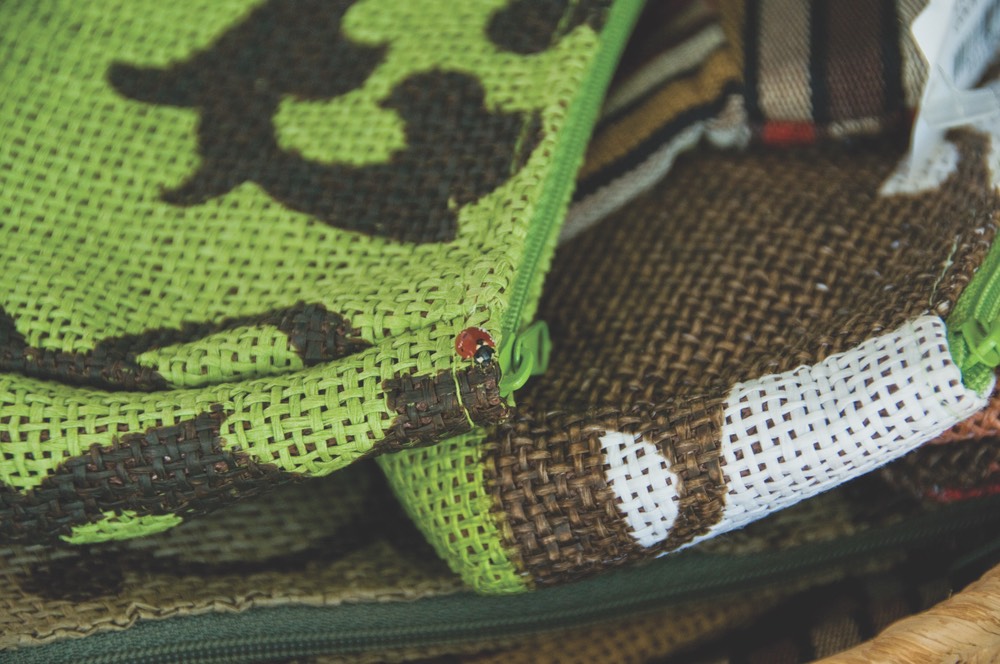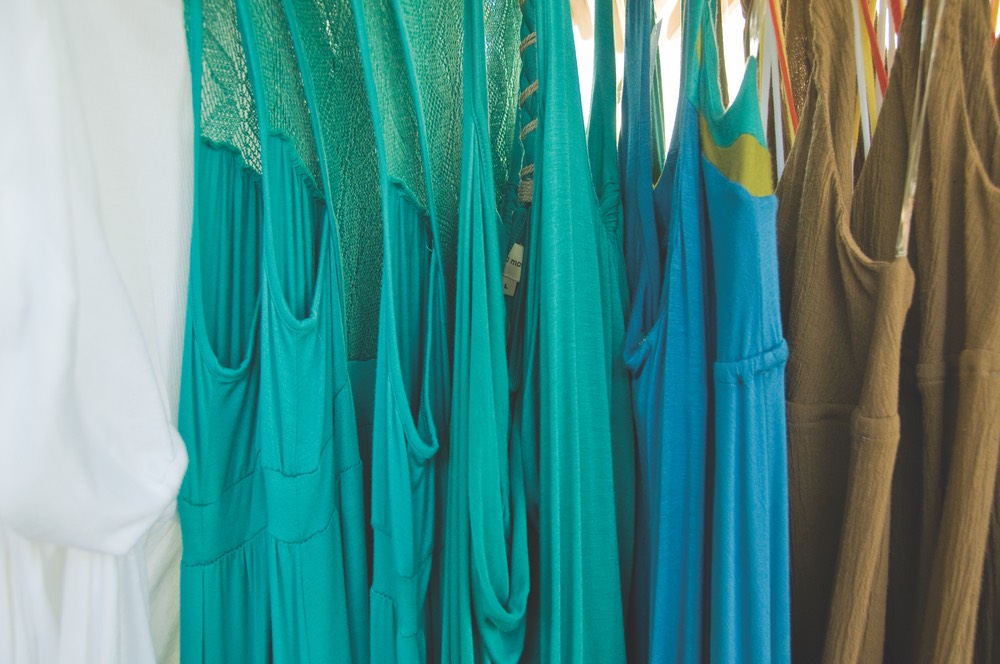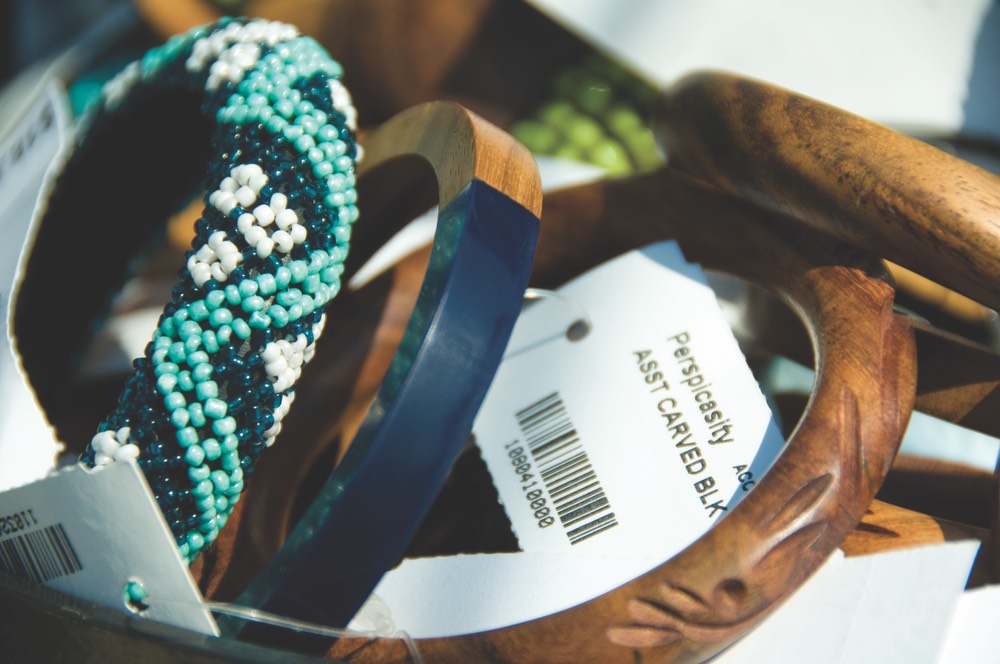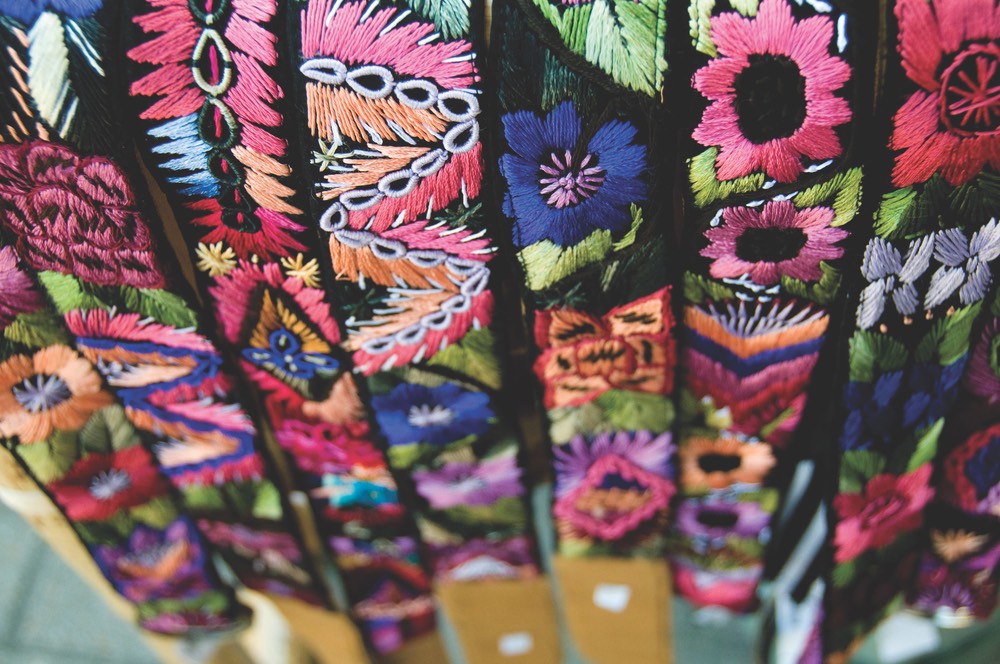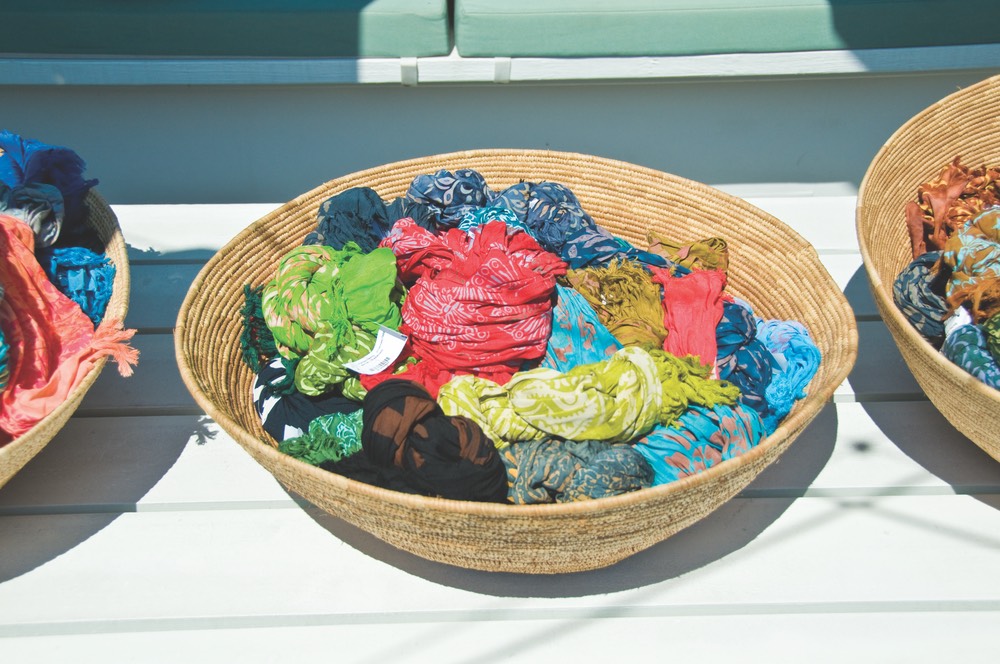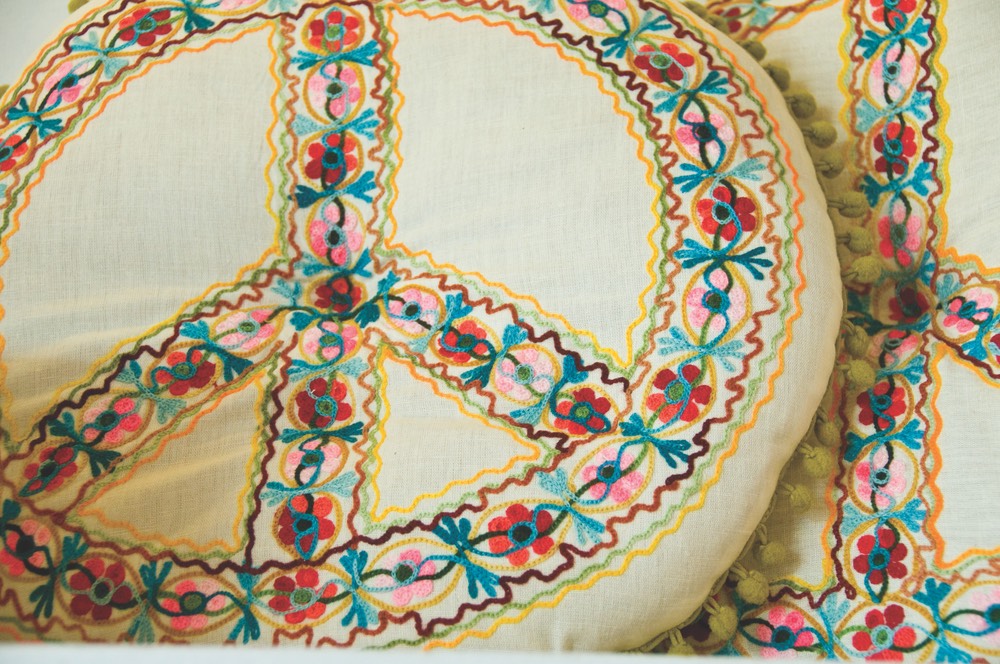 Robert explained that all towns go through cycles and added that the reason Seaside feels so comfortable now is because it has had the benefit of twenty-seven years, and it grew slowly, in contrast to the speed with which typical real estate developments are created today. "The passage of time helps, but when we first started, it was hard to envision a place that would become so chic and fashionable," said Robert. He feels that retail in Seaside has a "liveliness" about it that many other New Urbanist communities do not seem to have, but this could be of their own choosing or because they have not yet had the benefit of the passage of time.
Remarkably, Perspicasity was not only the first retail boutique in Seaside but also the catalyst or incubator that spawned other businesses. "It was an experiment of sorts," said Daryl. "We were, and still are, constantly changing, updating and refining. I consider it an evolving process." In the beginning, they noticed that customers had an affinity for the housewares among the retail items they sold, giving them the inspiration to open Pizitz Home & Cottage (known then as L. Pizitz) and confidence that they would be able to fill another niche. The antique furniture that was once offered in Perspicasity made way for another store, Fernleigh.
Robert ended our conversation with the immutable words, "You can't finish a city in a day or a lifetime; all you can do is start." Rome was not built in a day but has actually spanned thousands of years. Seaside, on the other hand, was created in less than thirty years, and, with the creation of Perspicasity, it continues to achieve the goals of the original master plan. Happy 25th, Perspicasity!
— V —
ARTICLE CATEGORIES