Democratizing High-Design Architecture for Everyman
By Gerald Burwell | 
Photography courtesy of Revolution Precrafted
The splendidly superb strokes of a painted masterpiece, the svelte details of a hand-hewn marble sculpture, and the perfect play of space and light by a master architect. Anything that rises above the common or mundane—these are the qualities that inspire passion within Robbie Antonio. Antonio—a man of pedigreed education and a connoisseur of good taste—is a seasoned global real estate magnate with millions of square feet of commercial and residential development as testament. Despite his meteoric rise all by the age of forty, Antonio felt that something was missing—that he had some desire of unknown origin incubating within him. It wasn't until 2015, following a week of intense thought, that Antonio had a sudden flash of brilliance: an asset-light business model consisting of a symbiotic network of master fabricators, delivery methods, and installers. Revolution Precrafted would be the world's first online business of its kind—a catalyst for bringing luxurious creations of world-class architects and designers to the doorstep of everyman.
The Portrait of Robbie Antonio
What image comes to mind when you think of a strikingly handsome and cosmopolitan billionaire hailing from the Philippines with an MBA from Stanford University? A global disrupter akin to visionaries like Elon Musk and Mark Zuckerberg may not be your first thought, but you've not met Robbie Antonio. Antonio is the visionary and founder of cutting-edge Revolution Precrafted—a global supplier of prefabricated homes, museums, pavilions, glamping structures, pop-ups, condo-tels, and furniture, exclusively designed by more than eighty of the world's top architects, artists, and designers. The start-up is officially the Philippines' first unicorn—a privately held start-up company valued at over $1 billion. To help paint a better portrait of Antonio (and, he is no stranger to having portraits made of himself), he was named Philippines Real Estate Personality of the Year for 2018, which comes as no surprise since his circle of friends and associates includes jet-setters Lenny Kravitz, Margot Robbie, Eric Trump, and Paris Hilton.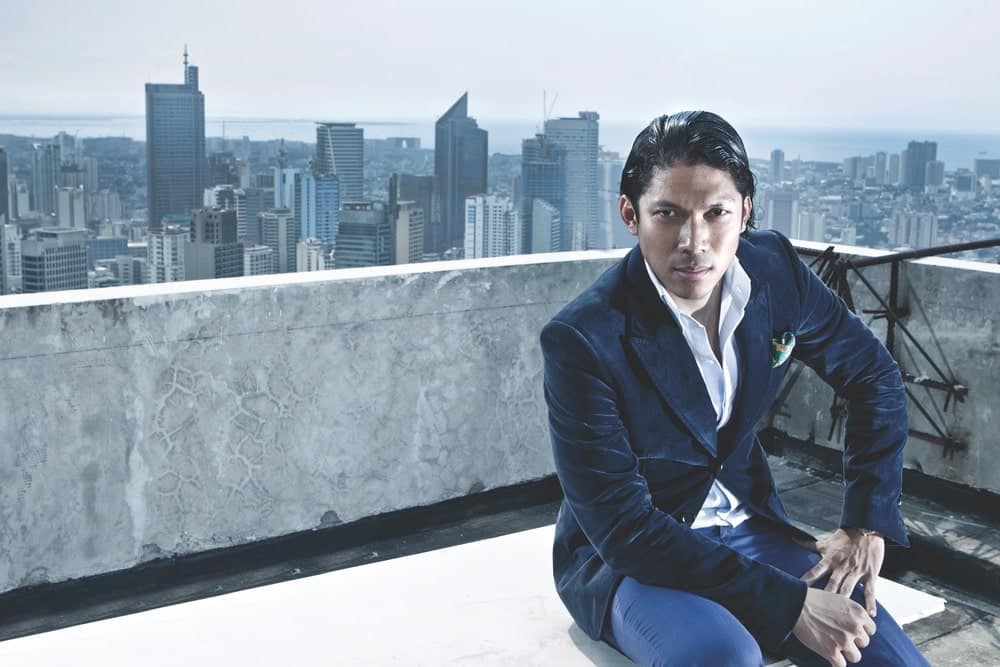 Robbie Antonio, the son of Filipino real estate mogul Jose E. B. Antonio, was named among the Philippines' fifty richest people by Forbes in 2018. Antonio attended Northwestern University, where he received a bachelor's degree in economics, and then successfully pursued his MBA at the Stanford Graduate School of Business. Shortly after college and during Antonio's early career as managing director of Antonio Development, he lived in Manhattan while working closely with the Pritzker Prize-winning architect I. M. Pei and son Sandi Pei on the Centurion—a nineteen-story residential condominium that was completed in 2009. It was during this five-year period that Antonio reveled in the unprecedented access granted him to some of the world's best-known architectural landmarks and masterworks of art housed in some of NYC's finest museums, including the Guggenheim, the Met, MoMA, and the Whitney.
He works closely with industry leaders on a constant basis, including such interior and fashion icons as Missoni, Versace, Paris Hilton, and Lenny Kravitz, among others.
Antonio is now one of the youngest and most prolific collectors of international modern and post-war contemporary art in the world. In fact, he has received numerous awards from various organizations, including being recognized by Artnet as one of twenty of the world's most innovative art collectors in 2014 and in the top two hundred art collectors worldwide in 2015. In 2016, Artnet again recognized Antonio with two awards: as one of the top one hundred art collectors for that year and as one of twelve young art collectors to watch. His appetite for art led him to collaborate with artists such as Marina Abramović, Maurizio Cattelan, Francesco Clemente, Damien Hirst, Zhang Huan, David LaChapelle, Marilyn Minter, Takashi Murakami, Julian Opie, and Julian Schnabel.
Antonio's love of art is rivaled only by his passion for architecture. The designs offered by Revolution Precrafted come from award-winning designers such as Zaha Hadid, César Pelli, and Philip Johnson. He works closely with industry leaders on a constant basis, including such interior and fashion icons as Missoni, Versace, Paris Hilton, and Lenny Kravitz, among others.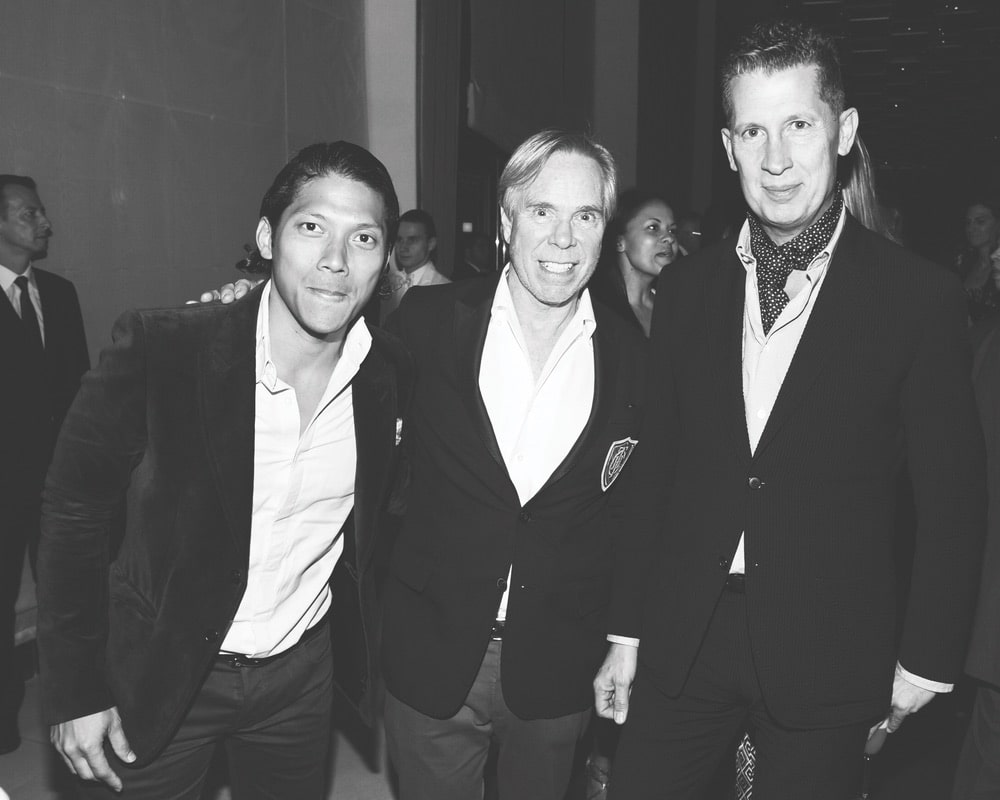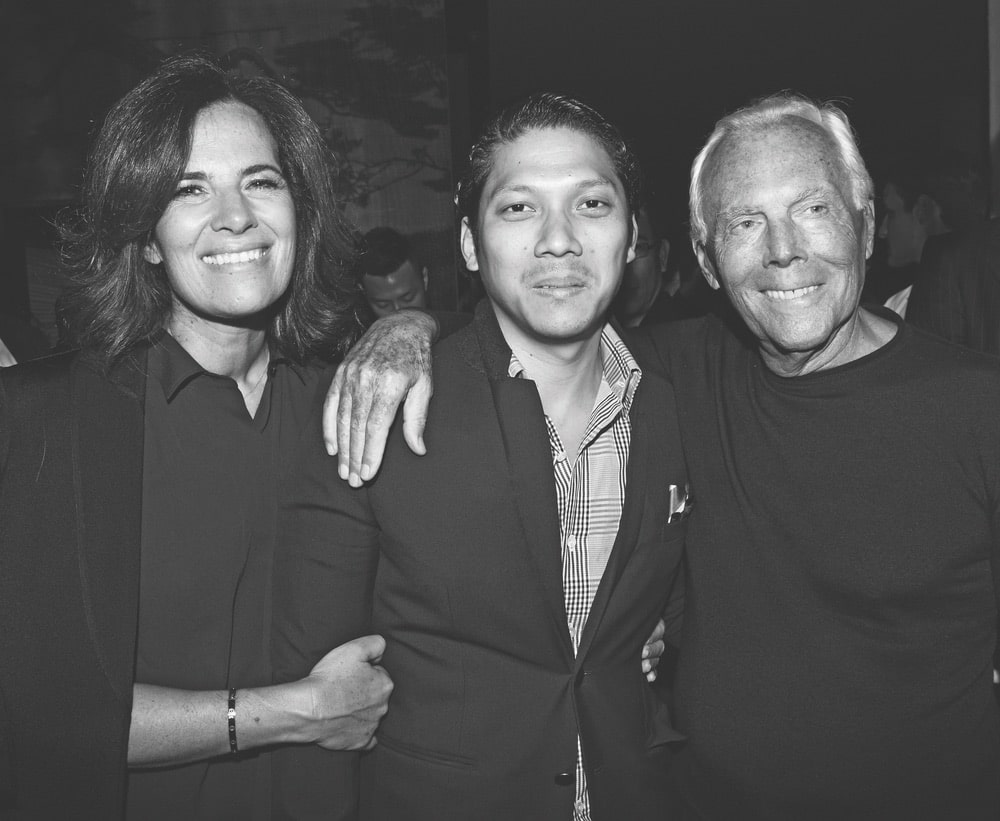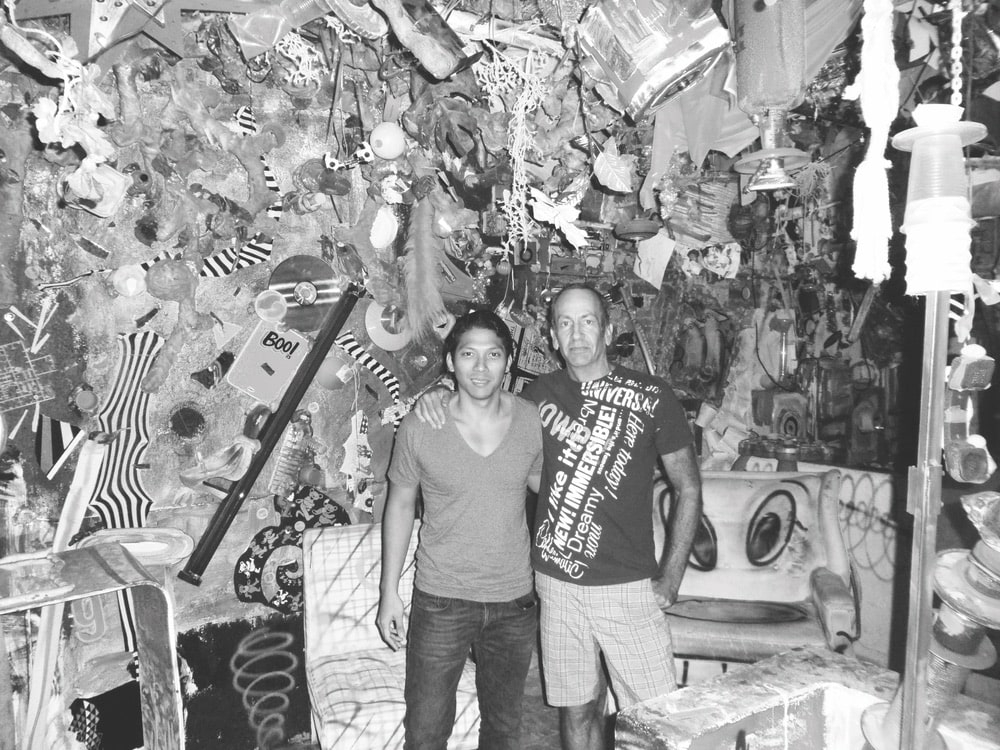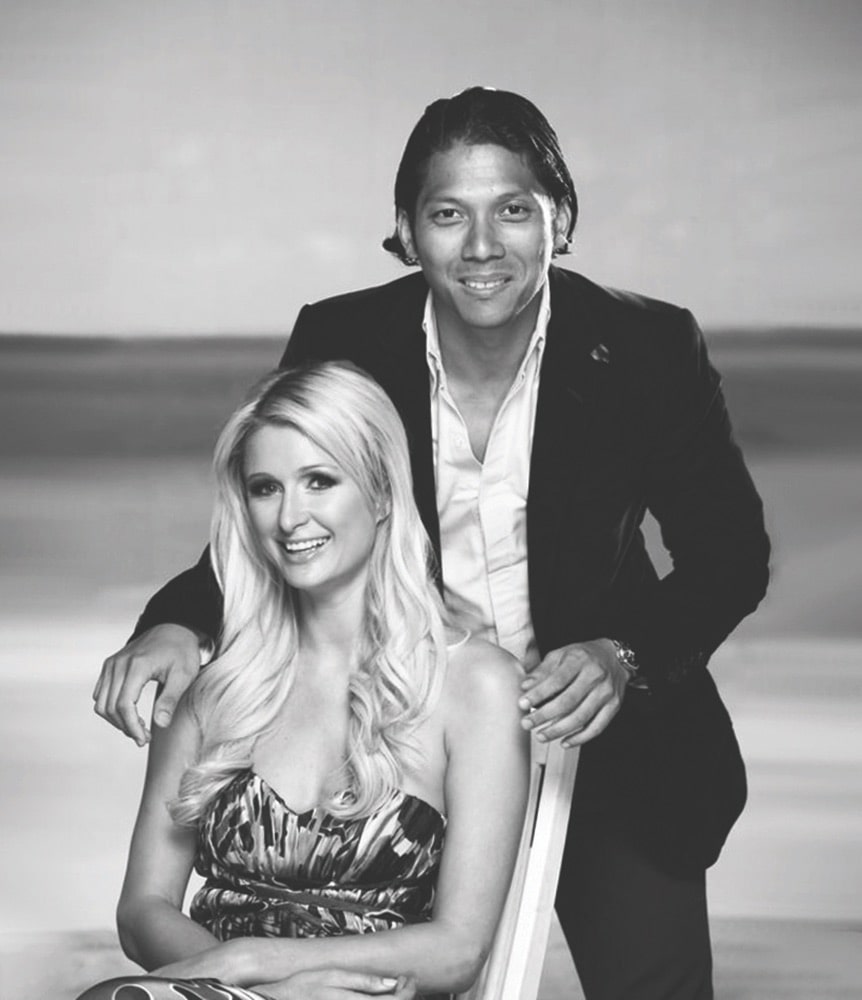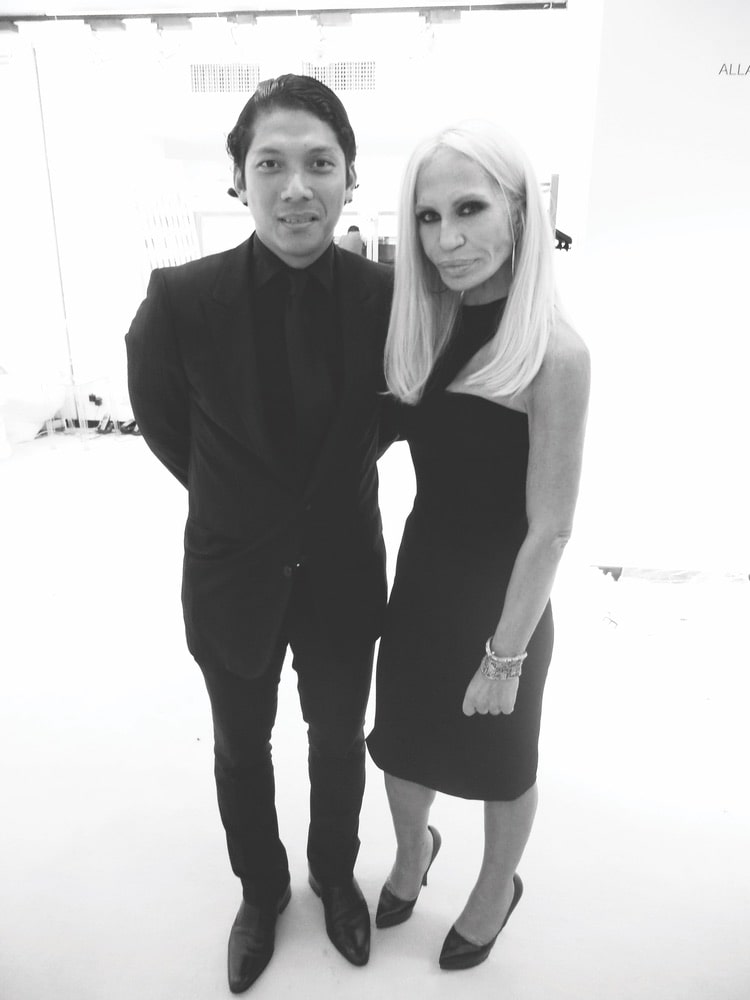 It was through these professional connections that Antonio established a camaraderie with Pritzker Prize–winning architect Rem Koolhaas, which ultimately resulted in a design collaboration on Antonio's personal home. Koolhaas, who indulges only in large-scale and high-profile projects, agreed to do the private residence as a personal favor to Antonio, who shares a kindred respect of architecture. The residence, appropriately referred to as Stealth, has been seen only by a select few and has ironically evaded the radar of mainstream media, having never been publicly photographed. Not that Antonio hasn't been probed to reveal his secret abode on many occasions. In fact, he partially attributes the constant interest in his home as a driving force behind the inspiration to launch Revolution Precrafted. Antonio would give them—and the world—something even better, and even more grand. He would give the world their own homes designed by world-class architects, delivered to their doorsteps, and priced affordably.
The Revolution
"I want to effect change," says Antonio, recounting his brainchild, Revolution Precrafted. For an entire week, he couldn't think of anything else while thoroughly scrutinizing corporate structures like Uber and Airbnb, two of the most successful online B2B2C companies that are asset-light, have low capital expenditure, and involve technology in a global marketplace while disrupting conventional business models. Antonio aspires to model Revolution Precrafted using these profitable commerce structures to become the world's largest supplier of designer homes at affordable prices that can be ordered online.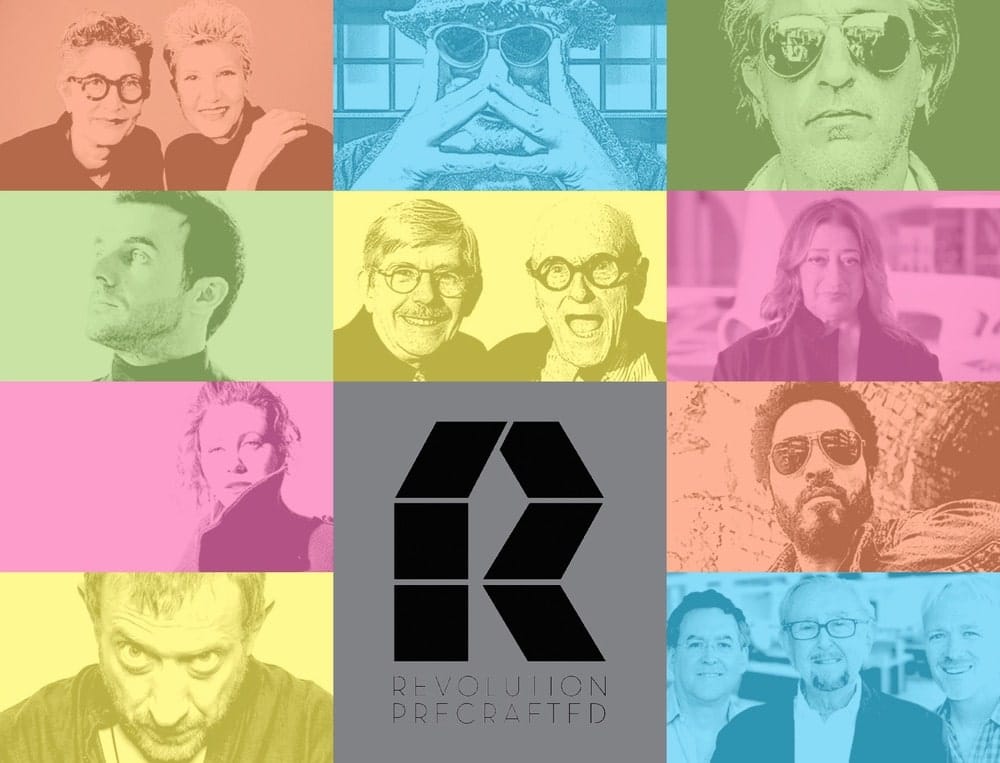 As lofty a goal as Revolution Precrafted is, Robbie Antonio is positioned on a trajectory for success. Through his connections and reputation in the industry, Revolution Precrafted has aligned with the world's preeminent architects, artists, and designers—or Revolutionaries, as Antonio refers to them. "At the moment, we have designs from eighty-one Revolutionaries under exclusivity with Revolution Precrafted. We have created an exclusive series of prefabricated, livable spaces," Antonio explains. The network of almost seven hundred fabricators worldwide—some of the best in the business—work closely with the architects and local contractors to ensure that all products are assembled in compliance to the local climate, building codes, and building standards specific to each project—even for stringent wind and seismic requirements. "We at Revolution Precrafted value quality above all else," continues Antonio, who is known to despise mediocrity. "Aside from outstanding design, quality is what people expect from the company and our products."
The concept behind Revolution Precrafted is revolutionary for sure, but Antonio is not the first to attempt disrupting the architecture and construction industries through prefabrication. One of his inspirations for such a venture was the French architect and metal worker Jean Prouvé, who tried to parlay metal manufacturing into a prosperous business of prefabricated architectural buildings in the 1930s and 1940s. Prouvé ultimately failed, as did many others who came before and after him. But through the advent of new technologies and modern global awareness, Revolution Precrafted may be the first to achieve the previously unattainable goal.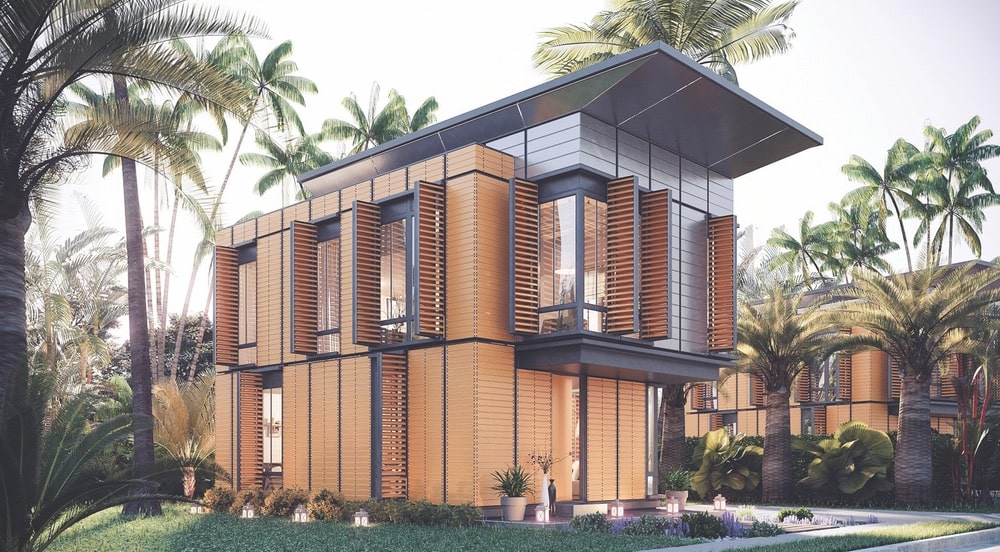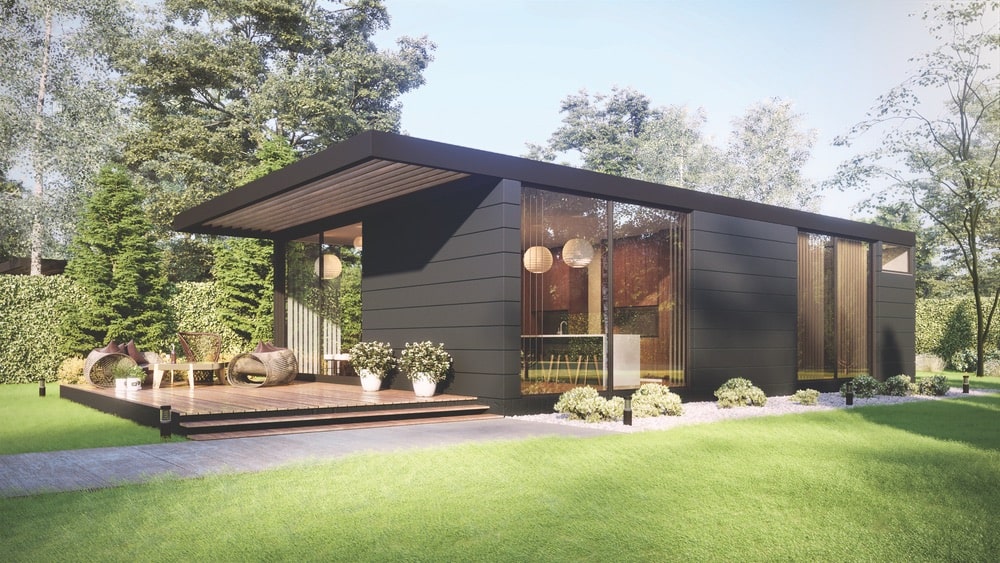 The Revolution Precrafted website is impressive in the prolificness of the established alliances and the ideology of merging design with accessibility. Take, for example, the Cabin|Stack|Prefab by Pelli Clarke Pelli Architects; it is available in two- or three-story options and features high-performance exterior modular panels that can be custom configured to facilitate a tailored-to-fit design to match each homeowner's particular lifestyle and each unique site. Another dream home is the Instrumental Home—a limited edition design collaboration between two of the hottest names in design: the Los Angeles–based design-build firm Marmol Radziner with interiors by Kravitz Design—that's musician extraordinaire Lenny Kravitz. Each area of this compact, one-bedroom home was smartly considered to maintain a constant connection with the outdoors. To bolster the indoor-outdoor living concept, much of the home's durable exterior materials are carried through to the inside.
Effecting Change
Though the majority of the US population may not be aware of the need for prefabrication, most other advanced countries are far ahead regarding environmental and social sustainability. Studies have shown a multitude of benefits to the prefabrication of homes: it reduces construction injuries by providing a more controlled and safer work environment; it reduces waste in terms of materials, time, and labor; and, it promotes a substantial increase in recycling. Another benefit to the efficiency of prefabrication is cost savings. "First and foremost, we can build homes in as fast as two to three months, so this slashes the operational costs and manpower costs. It's difficult to give a specific percentage since it will depend on the design and the target destination," says Antonio. "But it's safe to say that, all in all, a customer will be able to save considerable money due to the short construction period and lesser manpower and operational costs."
While the momentum for his prefabrication revolution continues to build, Antonio is well on the way to taking Revolution Precrafted to the next level with the launch of the company's first two projects in the Philippines.
Many countries around the world understand these benefits: in Japan, currently 25 percent of all new residential units are prefabricated; and in Sweden, it is an impressive 84 percent. Antonio agrees, saying, "There are a lot of countries that are already open to prefab homes, but we are still educating others about the advantages of prefab homes and how they can address the common pain points of consumers." In the US, the prefabrication market is a surprisingly low 2 percent, even though 90 percent of the waste going into our country's landfills is made up of building and demolition waste. When asked what he saw as possible influencing catalysts to make prefabrication more acceptable by mainstream consumers, Antonio replies, "Popular appeal. We believe that as more people of a certain status use them, it will increase the desirability among consumers." This is the reason behind going with "branded" prefabricated designs. "We want homeowners to aspire for homes designed by some of the world's best architects, designers, and artists," explains Antonio.
Study the pros and cons before committing to the idea of building a prefabricated home from scratch. Where some US banks and insurance companies may not be willing to participate in lending or insuring this kind of project, there are others that will, but they may have particular criteria that need to be met. "Again, different countries have different levels of understanding on prefab structures," Antonio says. "We believe that in the future, this will also be addressed as more people get educated about prefabricated products." He shared that it is only after considerable appeals to the lending brokers that Philippine banks are now receptive to issuing home loans for prefabricated projects.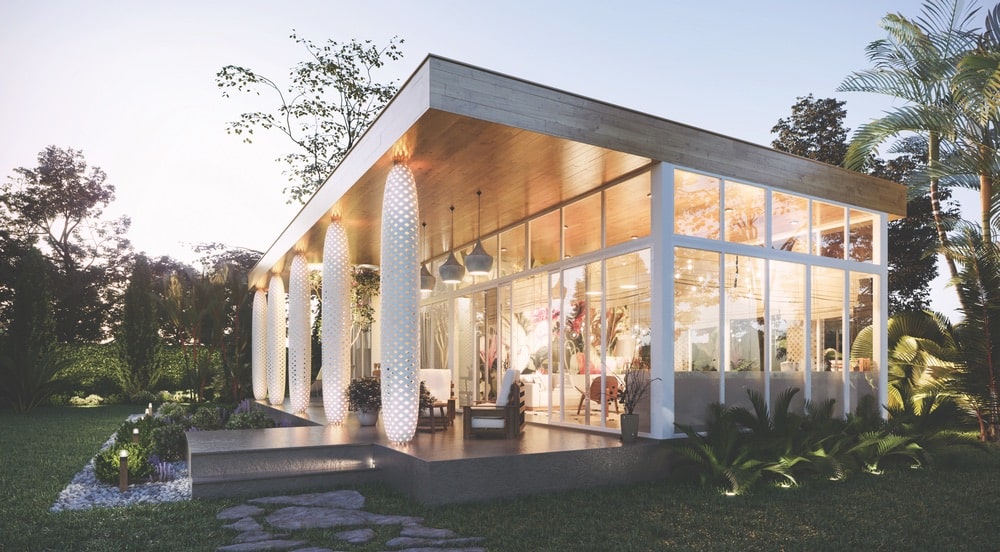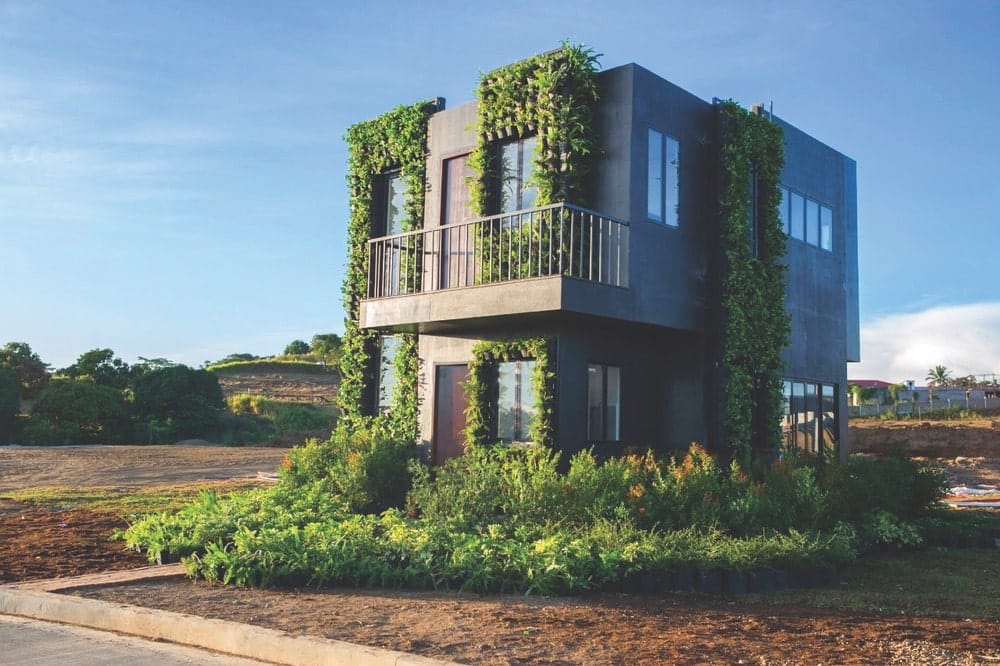 While the momentum for his prefabrication revolution continues to build, Antonio is well on the way to taking Revolution Precrafted to the next level with the launch of the company's first two projects in the Philippines. "These projects are the $1.1 billion Batulao Artscapes, which feature homes and museums by famous architects such as Jean Nouvel, Christian de Portzamparc, Tange Associates, and Philip Johnson Alan Ritchie; and, the fourteen-thousand-unit Revolution Flavorscapes in Lakeshore Estates, Mexico, Pampanga," Antonio reports decidedly. "So far, we have secured bank financing for customers who bought units in these two projects, and we are preparing the initial turnover of units for 2019."
Today, at the age of forty-one, Robbie Antonio has more than made his mark on the world, but he's just getting started. The fact that twenty-first-century technology is readying driverless automobiles to soon become the new norm, and robots can be programmed to ski the slopes of the French Alps, we can certainly imagine ordering one of Robbie Antonio's limited-edition prefabricated homes from an online shopping cart and having it delivered to our doorstep and assembled within three to six months. As an architect myself, I enjoy and appreciate the premise of Antonio's vision. But it's his robust confidence in the global domination to democratizing high-design architecture through exclusive collaboration with industry-leading creatives that commands enormous respect. One of Antonio's key business mantras, after all, is "Go big—or go home!"
— V —
---
For more information on Revolution Precrafted, please visit RevolutionPrecrafted.com.
ARTICLE CATEGORIES