By Tori Phelps |  
Photography by Carlo Pieron
Carlo Pieroni's signature pinup art is a va-va-voom nod to a classic style, achieved via a method that's thoroughly modern.
Miles of bare leg, a coyly shrugged naked shoulder, a tantalizingly exposed midriff. Pinup girls knew how to suggest a devilish good time while keeping their naughty bits fully covered—a notion that seems outdated in an era where overexposure is the norm and naked backsides are indiscriminately paraded on primetime TV. So why does Carlo Pieroni's photography feel so intimate, so sensual? By all accounts, the once-titillating genre exemplified by icons like Marilyn Monroe should seem tame. But when the concept is reinvented by an international photography sensation, "tame" is the last word that comes to mind.
If anyone was going to make old-fashioned hot again, Pieroni would appear the obvious choice. Born and raised in Florence, Italy—the cradle of the Renaissance, he points out—Pieroni grew up in a city dripping with majestic architecture, exalted sculptures, and some of the most famous paintings in the world. The effect was inescapable. "You can't live in Florence without absorbing the history and beauty of the city; it all permeates your soul," he says.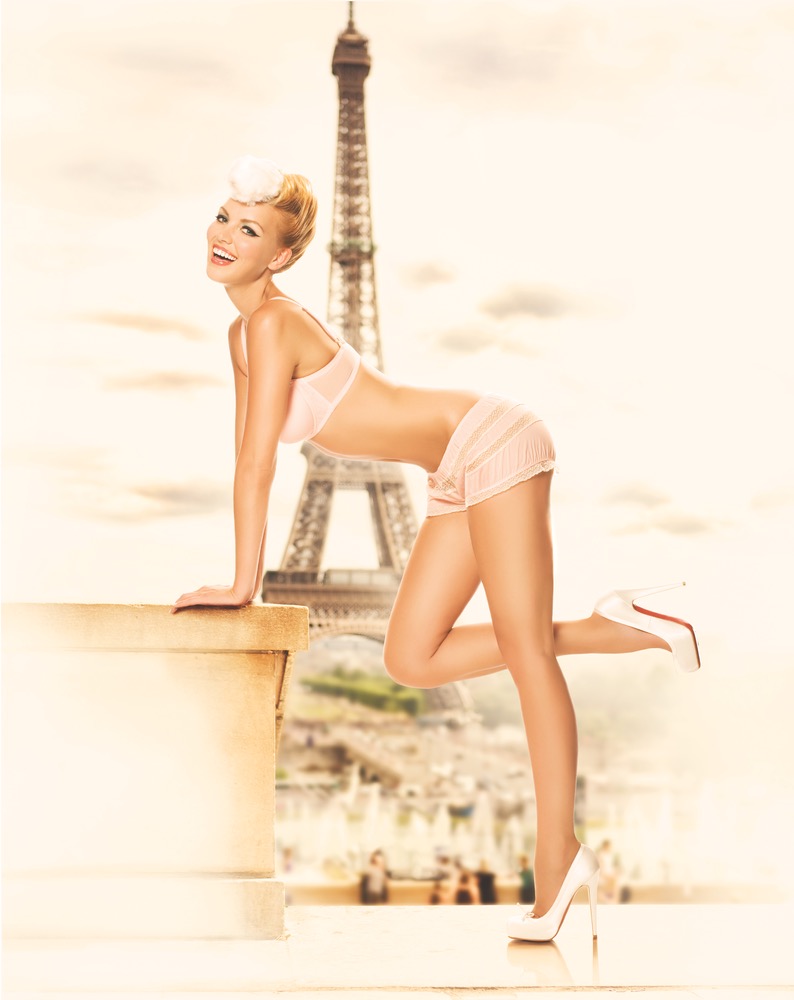 Then there's his family. Pieroni had the good fortune to be born to an opera singer mother and an entrepreneur-art collector father, living in a home where music and art were practically living, breathing members of the family. "Our home was always filled with artists, painters, and musicians," he explains. "Expressing yourself through art was just a natural extension of life."
Whether by chance or because she saw something in her son, Pieroni's mother bought him his first camera—a Kodak Instamatic 100—when he was just eight years old. He was immediately mesmerized by the images he created and soon upgraded camera equipment to keep pace with his developing eye. Following high school graduation, he was finally free to pursue photography full-time and, in quick succession, began booking professional assignments and opened his first professional studio in Florence.
A star was born, and that star ascended rapidly.
His résumé reads like a who's who of business and entertainment—not to mention every photographer's fantasy: international magazine shoots; work featured in Vanity Fair, Cosmopolitan, and GQ; and brand partners ranging from upscale lingerie (La Perla) to candy (M&M/Mars) to media (VH1/MTV).
Was it talent? Luck? A little bit of magic? His secret, Pieroni says, was blazing his own path from the very beginning, rather than shadowing another shutterbug. "Being a self-taught photographer gave me the freedom to discover and develop my own artistic expression," he says.
And somewhere along the way, his muse led him to bring old-school glamour back in a big way, with pinup art that's taken him to a whole new level of success and recognition. The photos are reminiscent of actresses like Sophia Loren, Rita Hayworth, and, of course, Marilyn Monroe—all of whom embodied a distinct sensuality without putting their goodies on full display. Hypnotic. Iconic. And deserving of a comeback.
While the style may be classic, Pieroni's method is state of the art. He begins with great photography, of course, but then incorporates digital manipulation to "paint" each image, resulting in a picture that blurs the line between reality and fantasy. "I painstakingly work on each image for days," he says. "I work with a digital tablet and pen to create many layers for one image, and then I fuse them together. I'm a conceptual photographer who extends the image beyond the initial captured photograph, and by doing so, I've created a very distinctive style over the years."
Being a self-taught photographer gave me the freedom to discover and develop my own artistic expression.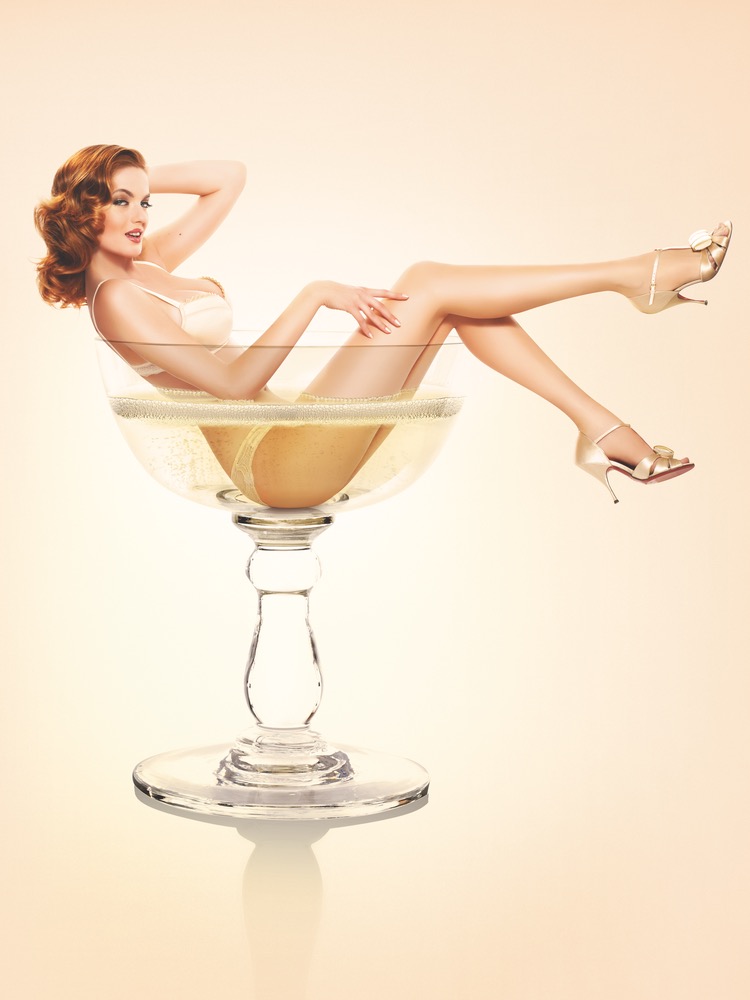 That distinctive style—along with an interest in the pinup brand of sex appeal—can be traced back to his childhood. Along with other businesses, Pieroni's father ran a cabaret that featured burlesque shows on Monday afternoons. Naturally, his curious eleven-year-old son sneaked into the darkened theater to watch the shows, becoming completely mesmerized by what he saw on stage. A far cry from the vulgarity of today's strip clubs, Pieroni says these women were elegant, sultry performers who would wink and flirt with the audience, issuing subtle invitations. "I may have missed a few Latin lessons on those afternoons, but I got an enviable education, and it led me to a lifelong love of women who enjoy playing a calculated game of seduction."
It also showed him that "fun" and "work" can—and should—go together. He insists he only has great memories from his shoots, though he admits he's fortunate to have worked with fun-loving, talented crews on most of his assignments. He eventually married one of those fun-loving models. "I fell in love with my wife, Carol, on the set. She was charming, disarming, and beautiful, and she laughed all the time," Pieroni says of the attraction.
The couple now has three children—perfectly bilingual, of course—who can be credited with bringing Pieroni stateside. Two years ago his daughter, Chelsea, was accepted at Duke University, and his younger sons, Lando and Brandon, expressed interest in attending college in the U.S. So, last year the family set up house in Charlotte, North Carolina, though they maintain a home in Tuscany, and Pieroni continues to shuttle back and forth to Europe for assignments.
Nice work if you can get it, right? Whether he's trying to make the rest of us feel better or whether it's the truth, Pieroni says the life of a globe-trotting fashion photographer isn't as glamorous as one would imagine. "There's a grueling side to set construction, client meetings, wardrobe tests, etc.," he insists. "I'm not Hugh Hefner surrounded by bunnies all day long."
I love shooting nonprofessional models as much as I enjoy shooting famous actresses and singers.
Don't believe him? He invites you to step inside his world for an afternoon. While Pieroni does work with models to create pinup art, he also works with "regular" women who get to feel like a silver screen siren for the day. "Anyone can be a pinup," he says. "I love shooting nonprofessional models as much as I enjoy shooting famous actresses and singers. Non-professional models are so much fun, and the excitement on the set is contagious. It's magical for all involved."
Whether shooting professionals or temporary divas, Pieroni ensures the final products are the stuff of dreams. An admitted perfectionist, he won't stop working on something until he's fallen in love with it. "That's my reference point," he says simply.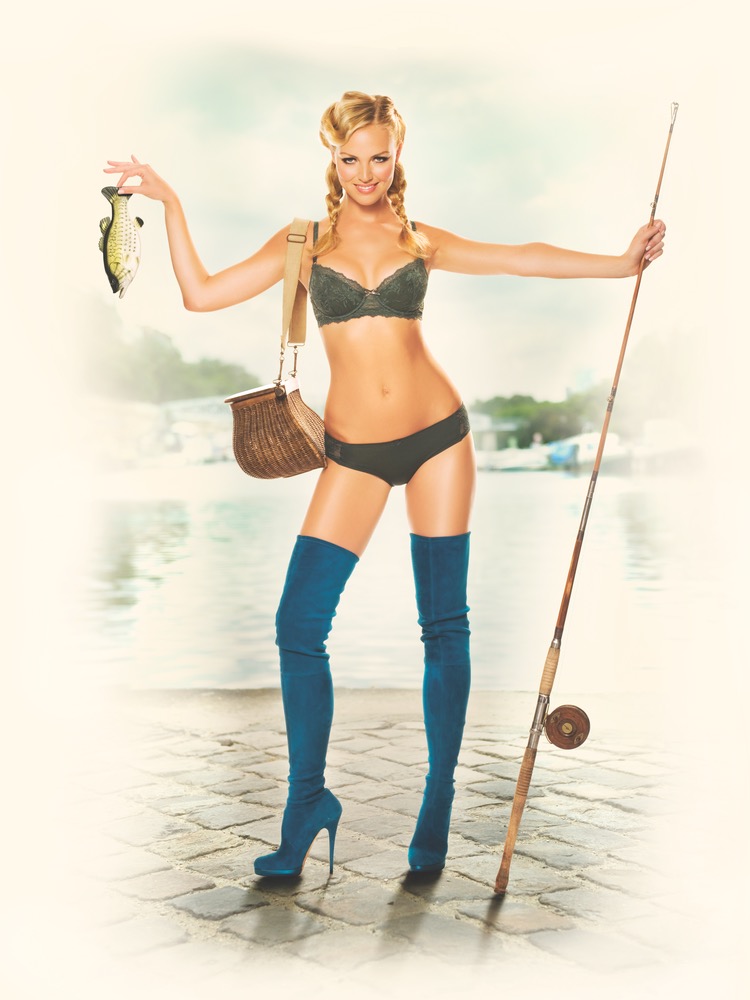 Perfection is a tough standard to maintain, but it has served him well over the years. The same can be said for the signature style he has honed, now easily recognizable thanks to the unmistakable purity of each image. It's this, he believes, that grabs people's attention and has earned him legions of fans. "Not to mention my images are slightly erotic and playful—that surely figures in there somewhere," he quips.
Pieroni concedes it's sometimes difficult for viewers to see past the "skin" element of his pinup work, but then again, narrow-minded people aren't exactly his target audience. Rather, his goal is simply to make art and, in doing so, communicate with the world. This ability to follow his dream is a rare privilege, he acknowledges. "I create beauty," he marvels. "I love my job."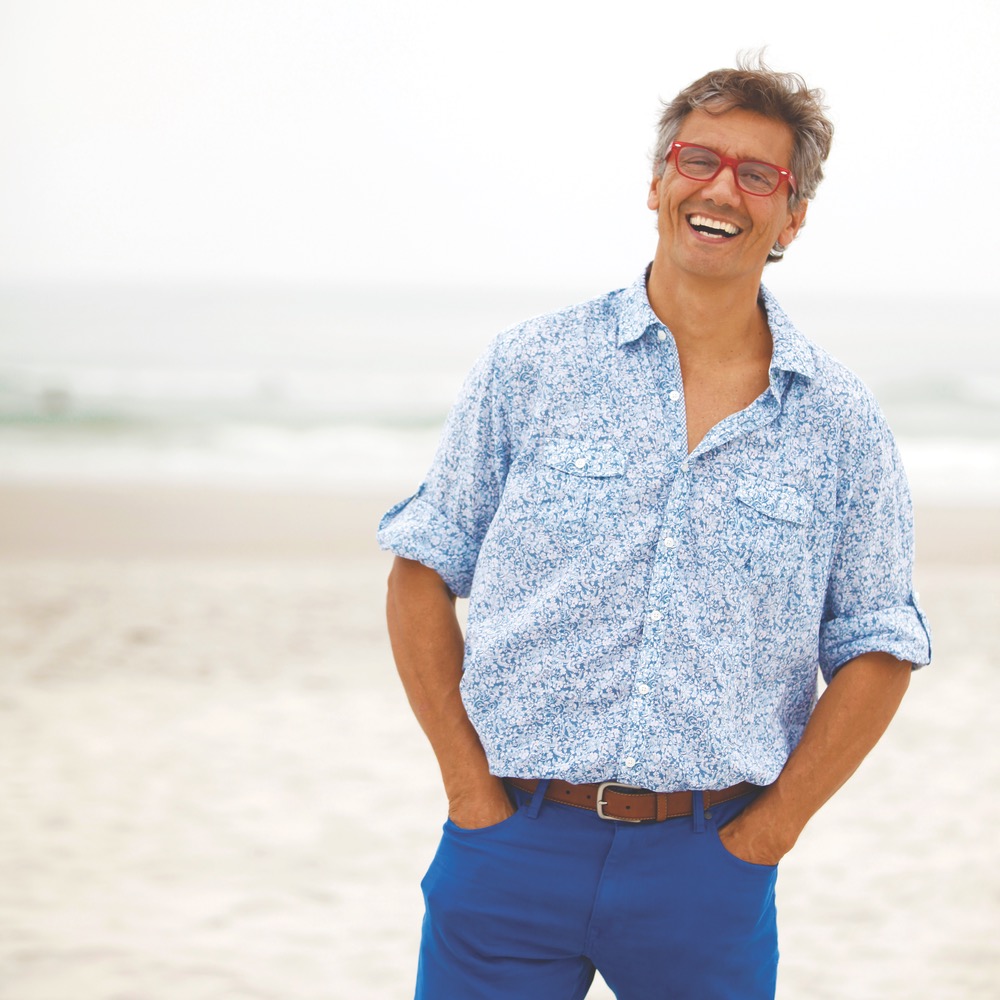 — V —
---
To book a photo shoot, call (704) 776-3630. To purchase a Pieroni print, visit www.carlopieroni.com.
ARTICLE CATEGORIES