By Amanda Crowley | Photography Courtesy of GMIT Letterfrack
The village of Letterfrack, nestled beside Connemara National Park and Diamond Hill, treats visitors and residents to some of Connemara's most stunning scenery and a peaceful atmosphere. This quiet yet vibrant community is home to the National Centre for Excellence in Furniture Design and Technology, housed at the Galway-Mayo Institute of Technology (GMIT) Letterfrack. The college fosters creativity in students and teaches them the skills they need to excel in the fields of furniture design and technology, all while they live in this beautiful part of Connemara.
The old building at GMIT dates back to 1887, when it was part of the former Saint Joseph's Industrial School for boys run by the Irish Christian Brothers, which closed in 1974. Connemara West, a community and rural development organisation based in north-west Connemara, purchased it after that, and through a partnership with GMIT, the college was opened in 1987. New buildings were added in 2002 to accommodate the increase in enrolment at GMIT, house its state-of-the-art technology, and raise the excellent standard of education it provides.
GMIT Letterfrack provides students with a top-notch education from dedicated lecturers and professors. The machine halls and bench rooms accommodate state-of-the-art machinery including computer numerically controlled (CNC) and laser technology, as well as robotics and computer aided design (CAD) laboratories. The college has connections with major furniture design and manufacturing companies around the world, allowing students to gain experience through work placements and seek employment with top professionals in design and manufacturing. In a recent interview with the Connacht Tribune, Dr Fergal Barry, president of GMIT, stated that Letterfrack 'is really our star performer. … For our careers fair this year, we had very senior executives from abroad flying in by helicopter recruiting from there.'
Barry isn't the only fan of GMIT Letterfrack; President Michael D. Higgins visits the prestigious campus regularly. When storms caused trees to fall on the grounds of Áras an Uachtaráin in 2014, the timber was donated for use in student projects, with President Higgins requesting that some pieces be made to give as gifts to dignitaries who come to visit Ireland.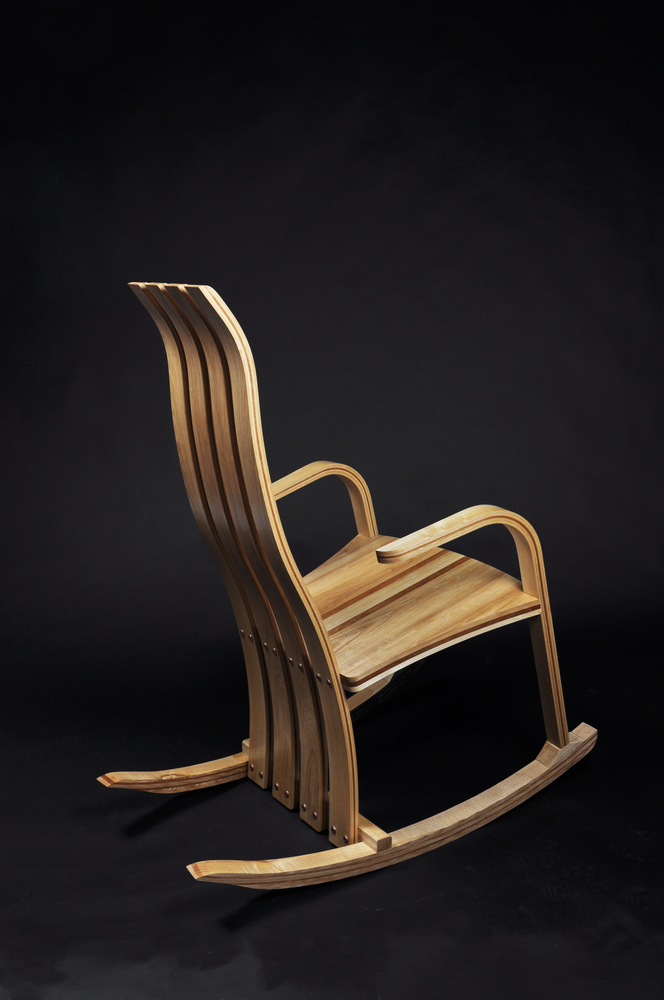 Irish Design 2015 seems to have opened a lot of people's eyes and interest in what is happening here.
Award-Winning Campus
Not only has GMIT Letterfrack been designated a National Centre for Excellence in Furniture Design and Technology, but it has also won awards for everything from its buildings, which received honors from both the Royal Institute of the Architects of Ireland and the Architectural Association of Ireland in 2001 and 2002 respectively, to its students, who have regularly claimed top prizes from the Design and Crafts Council of Ireland, IrelandSkills National Competitions, the global Undergraduate Awards, and the Wood Marketing Federation Ireland. The welcoming and knowledgeable staff is made up of published authors, researchers, and experts in the field of technology and furniture design. Three of the lecturers have won the GMIT President's Award for Teaching Excellence in the past seven years.
Emerging Designers at GMIT Letterfrack
Gabriel Hielscher
With hopes of one day opening his own workshop focusing on contemporary design in Ireland, GMIT Letterfrack student Gabriel Hielscher anchors his passion in the creative landscape of Connemara. 'Letterfrack may appear to be a small village, but I find it to be a very sociable place,' Hielscher says. 'I am fortunate to be surrounded by several neighbours all working in creative disciplines and can see why many people come here to be inspired. I had never known such a vast amount of bright colors existed in the Irish landscape.'
Hielscher's education has been enriched by the close bond he's formed with classmates and lecturers at GMIT Letterfrack. The campus is small and specialized, which often leads to friendships with fellow students and staff. 'I find that I learn as much from my college friends as I do from the curriculum,' Hielscher explains. 'All of the students are very dedicated to their courses, and we are constantly discussing college work.'
He is currently on a five-month work placement in the UK with Benchmark furniture. Benchmark deals primarily with high-end solid wood furniture and focuses on quality and design. The future of design in Ireland is bright, and Hielscher believes the coming years will see even greater progress: 'Irish Design 2015 seems to have opened a lot of people's eyes and interest in what is happening here.'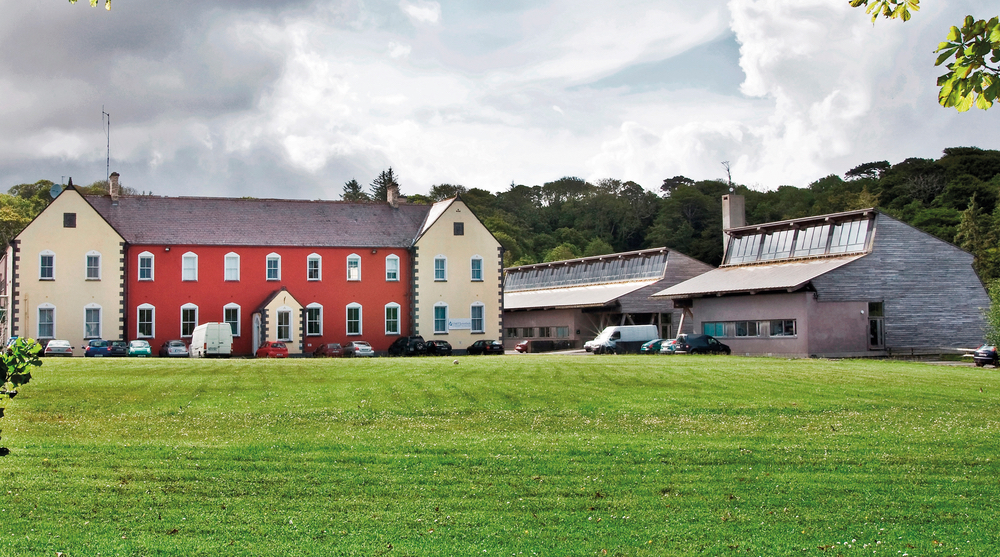 Karl Elliffe
Karl Elliffe trained as a carpenter working in the construction industry until several friends suggested he would be a great teacher and that GMIT Letterfrack had a course he should look into. In 2013, he spoke with staff and students in the Bachelor of Science (Honours) in Education (Design Graphics and Construction) programme during an open day on the campus and made his decision to attend.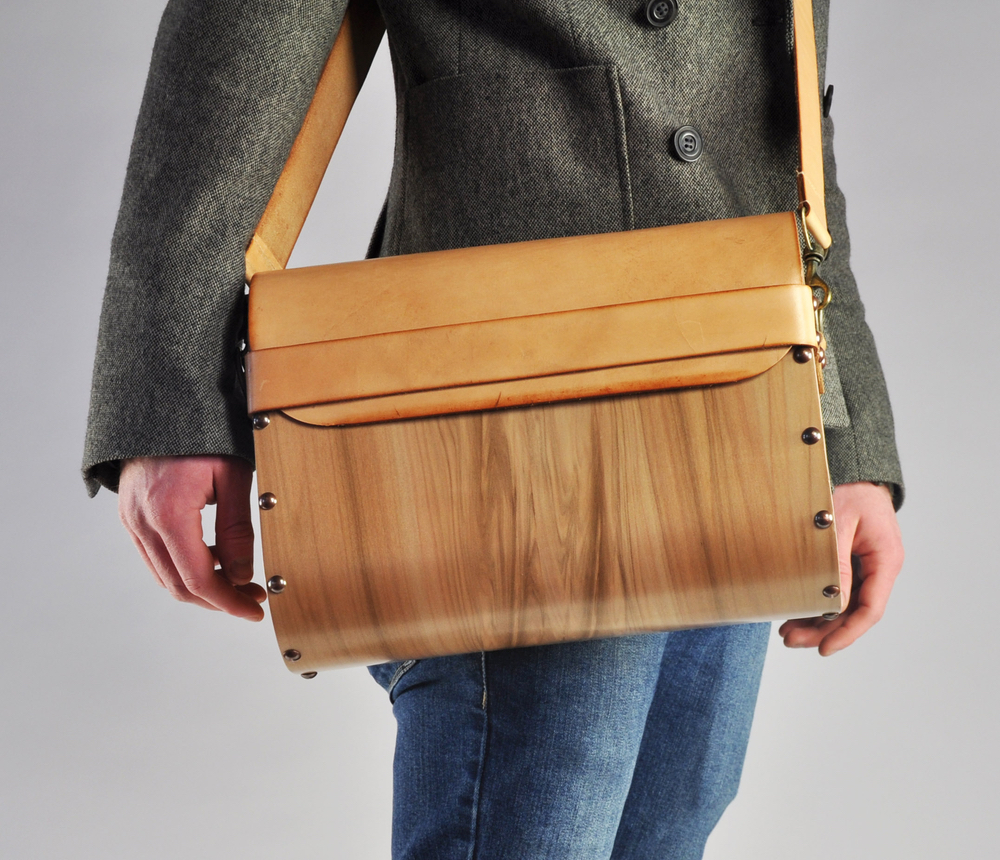 'I got a really good vibe from everybody I spoke to,' Elliffe recalls. 'Lecturers and students alike spoke highly of the Letterfrack community; this community is such a big part of why Letterfrack is ideal for teacher education. No door is closed to you—with the exception of the machine hall for health and safety—and I mean that. From the ladies in Connemara West (a community development organisation) to the head of department, everybody is willing to listen, answer any questions you have, address any issues that you might be having. It is quite simply a community.'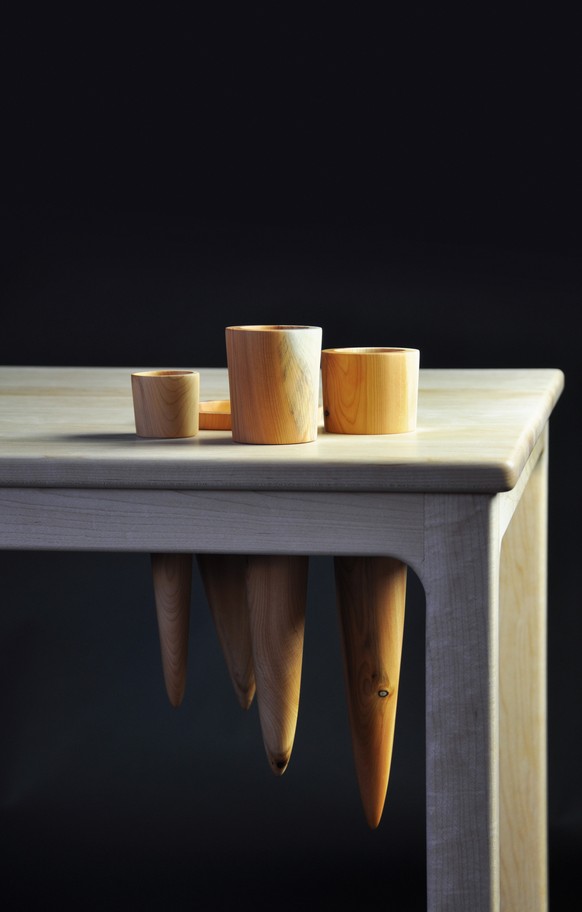 Elliffe, a mature student with a young family, was inspired by this spirit of support and passion for education and passes it along to his students. Having just finished his first teaching placement, he credits the lessons learned at GMIT Letterfrack with the success of its students. 'Letterfrack of course gives you great practical skills, but it also gives you the pedagogical skills that enables you to pass that knowledge and skill on to your own students.'
Nádhúra Design
Nádhúra has strived to change the game in custom furniture design since it opened in 2012. Derived from Nádúrtha, meaning 'natural' in Gaeilge, Nádhúra is a Galway-based company composed of GMIT Letterfrack alumni, taking the wealth of experience, skills, and creative talents they developed to the next level. Their experience ranges from work in Ireland and North America with prominent architectural woodworking firms and within the aerospace industry, to interior design consultation, advocating universal design principles, and bespoke, hand-crafted products. 'All the skills I learned in Letterfrack are so applicable to what I now do at work,' attests Nádhúra team member Ainslie Peters. The diversity of skill sets among the team has contributed to giving Nádhúra a strong footing as its designers navigate this dynamic industry.
Nádhúra's design professionals ensure their methods and values have been integrated into their work from the very beginning as they offer a range of tailor-made pieces, from kitchen tables to dressers and sideboards. The company sources natural materials that are produced ethically and responsibly. All Nádhúra products have been designed in the spirit of innovation, using the latest tools in computer-aided design and an intelligent, intentional process that allows for the customization of each piece. Customers can co-design their ideal products in terms of size, finish, material, and design features, resulting in a product that is exactly what a customer wants—without lengthy redesign times and the prohibitive costs typical of custom furniture.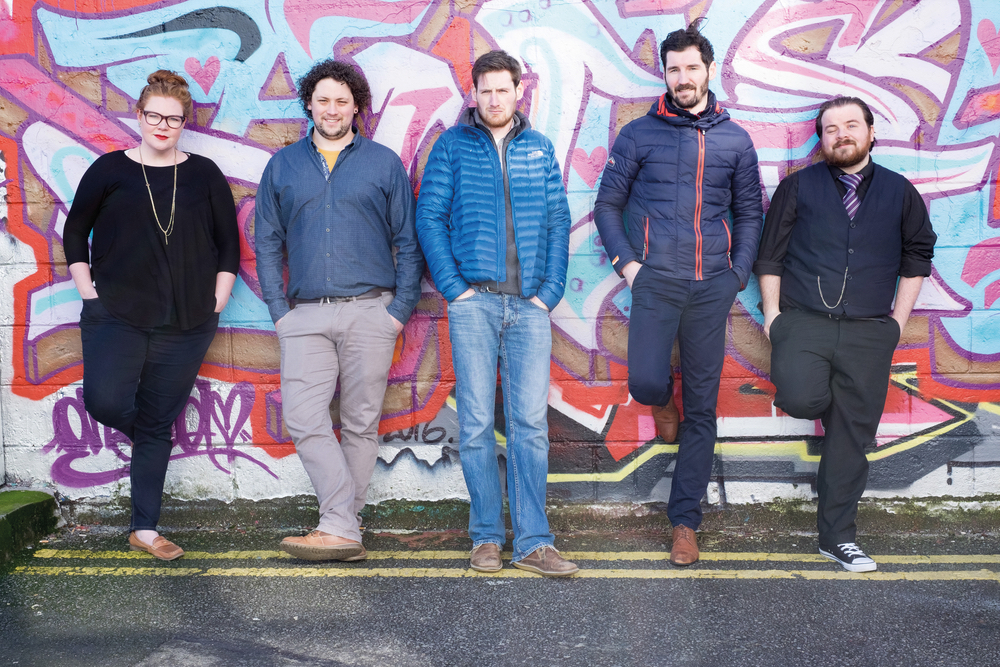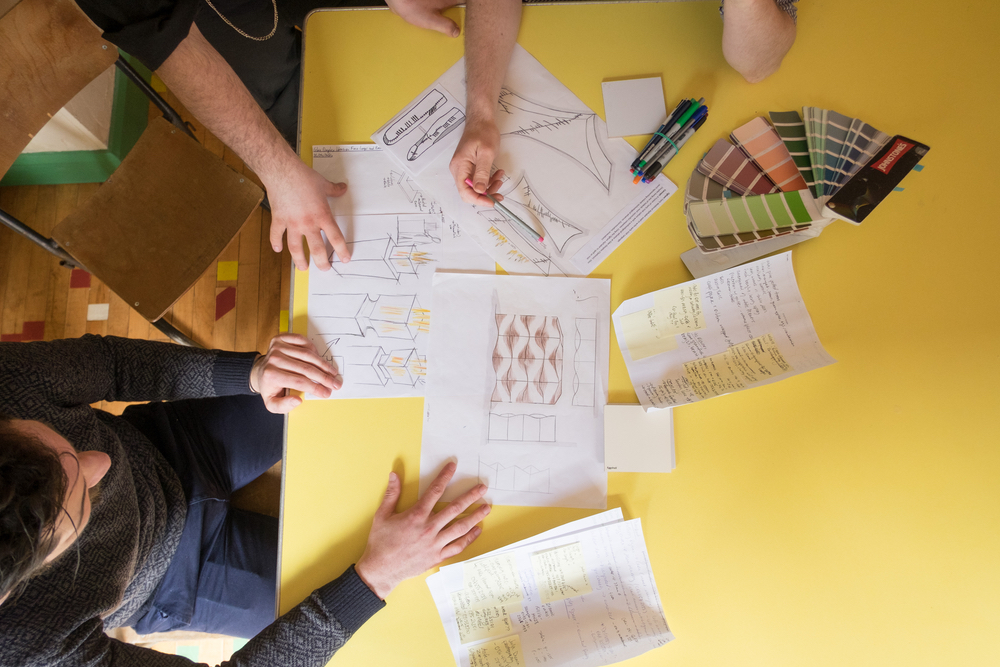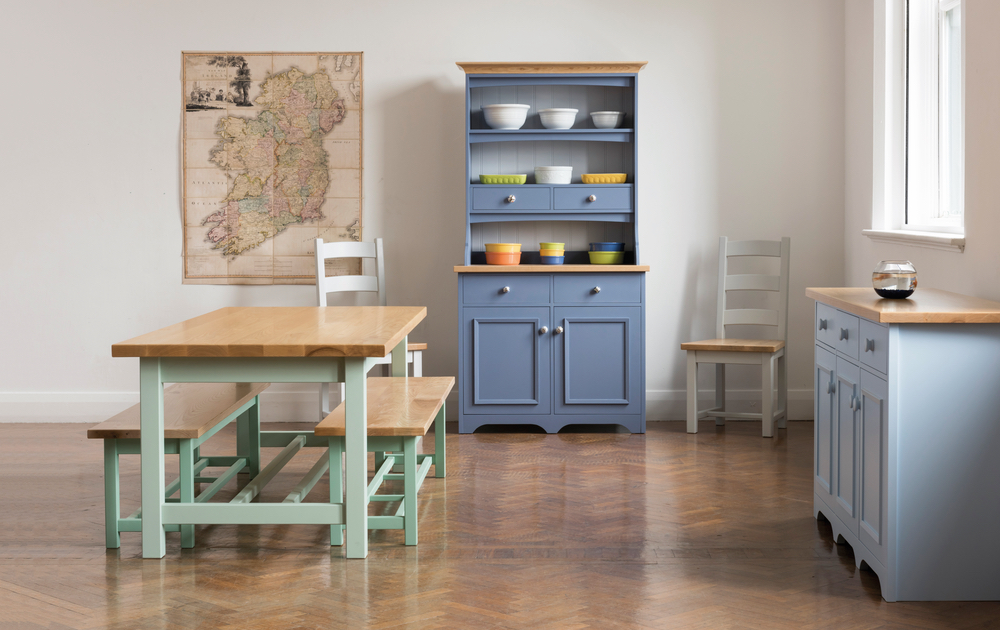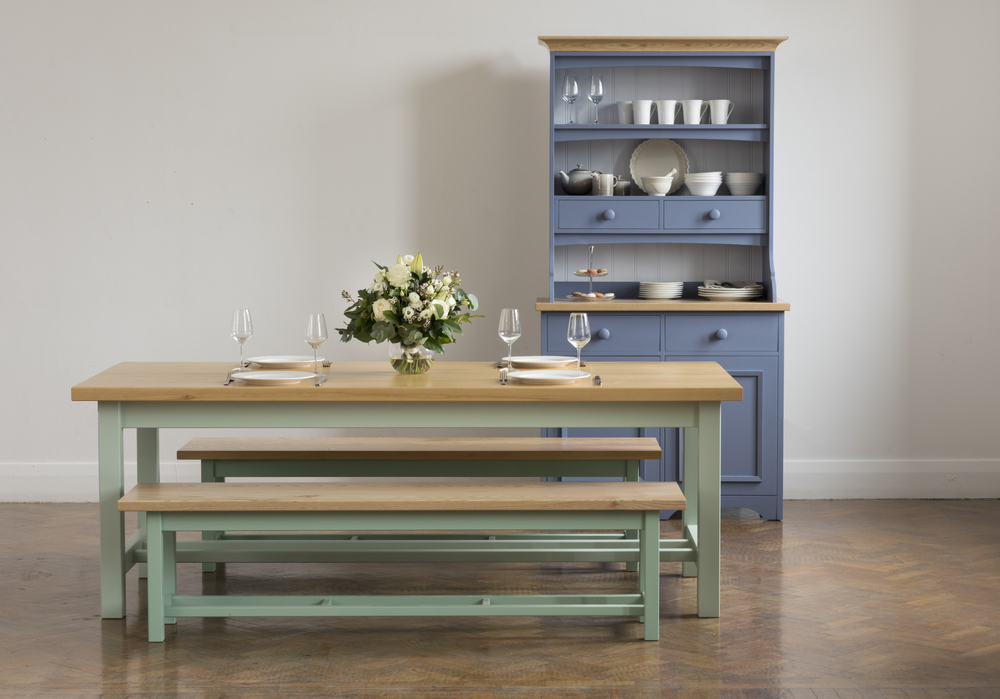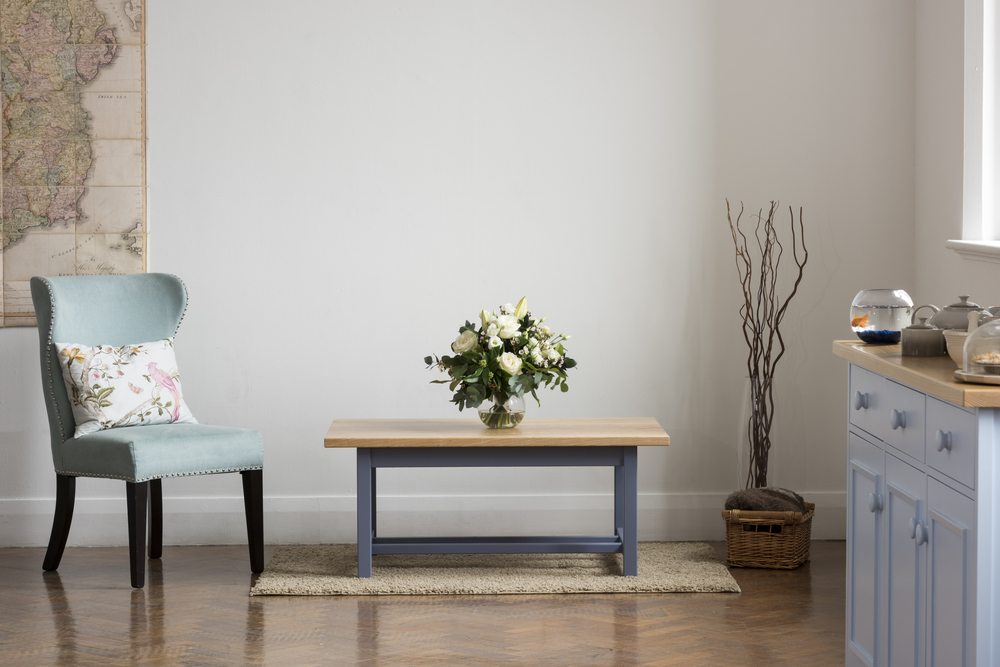 Customers can co-design their ideal products in terms of size, finish, material, and design features, resulting in a product that is exactly what a customer wants.
Marrying an appreciation for fine Irish craftsmanship and aesthetics with an understanding of emerging technologies and design processes, Nádhúra conceived its first furniture range, Tuath, a modern furniture collection inspired by traditional Irish country style. The line truly exemplifies Nádhúra's company values of quality, sustainability, and customization. Irish vernacular furniture would have been naturally sustainable, with pieces being handcrafted from available material and designed with unique features based on the location of the maker. In adapting these principles to the modern furniture market, Nádhúra's products are made by trusted manufacturing partners local to where the customer lives. In adopting this approach, Nádhúra not only supports talented makers but also boasts a dramatically reduced environmental impact as the products do not need to travel great distances.
This is just the start of the Nádhúra story. This concept quickly evolved into a comprehensive design service, and Nádhúra now works with clients in America, the UK, and Ireland to deliver engineered solutions ready for manufacture. It has an impressive portfolio of projects. Additionally, the team's advanced process has led to collaborative relationships with interior designers, creating custom furniture ranges and bespoke products.
— V —
---
ARTICLE CATEGORIES