A Quintessential Southern Pairing
Editor's book review by Jordan Staggs | introduction by Lisa Burwell
There is something different about women from the South, and it's hard to pinpoint exactly what sets them apart from most women in other parts of the country. Is it their ability to apply their makeup flawlessly and coif their locks perfectly? Is it that they have great manners, know how to set a beautiful table, and make you feel good when they say, "Bless your heart"—even when you might think they really don't mean it? Is it their big smiles or is it just genuine gentility complete with Southern drawl that melts your heart?
I'm a Yankee who moved south twenty-five years ago, so I noticed the difference the moment I arrived in town. I recall a story my mother told me many years ago about when she was in nursing school in Boston; she and her classmates did an internship in South Carolina and they all commented on how beautiful the Southern girls were and how much time they spent getting ready. It's the effort—part of the Southern culture—that women take very good care of their appearance and homemaking. After immersing myself in my new town a quarter of a century ago, I love being a convert to the regional mores and culture and would not trade my hybrid status of Yankee meets (and loves) all things Southern for anything.
Southern sophistication is so much more than just outward appearances, though. These women are smart, tenacious, and strong, and they seem to possess an unmatched gentility. This is why I am obsessed with Reese Witherspoon's new book, Whiskey in a Teacup. The title says it all—you can have vintage china perfectly set for tea with a dose of whiskey for a kick. Reese is a true Southern belle who shares her lifestyle, culture, and recipes galore, and I can't wait to make all of them. This movie star, entrepreneur, and trend-setting force of nature needs no introduction, but if you haven't bought her book yet, I highly recommend it! It's sheer joy! The book is an inspiration for following your dreams while remaining true to your roots—and that might just be the absolute best part of her message, y'all.
The Rise of Reese
"People need a passport to come down here."
This line, always good for a laugh, has long been my mother's favorite from Reese Witherspoon's hit film Sweet Home Alabama (2002). And although it's a negative jab at Southern culture in the movie, I think it still perfectly sums up how the American South does indeed seem like a different world when compared to the rest of the country.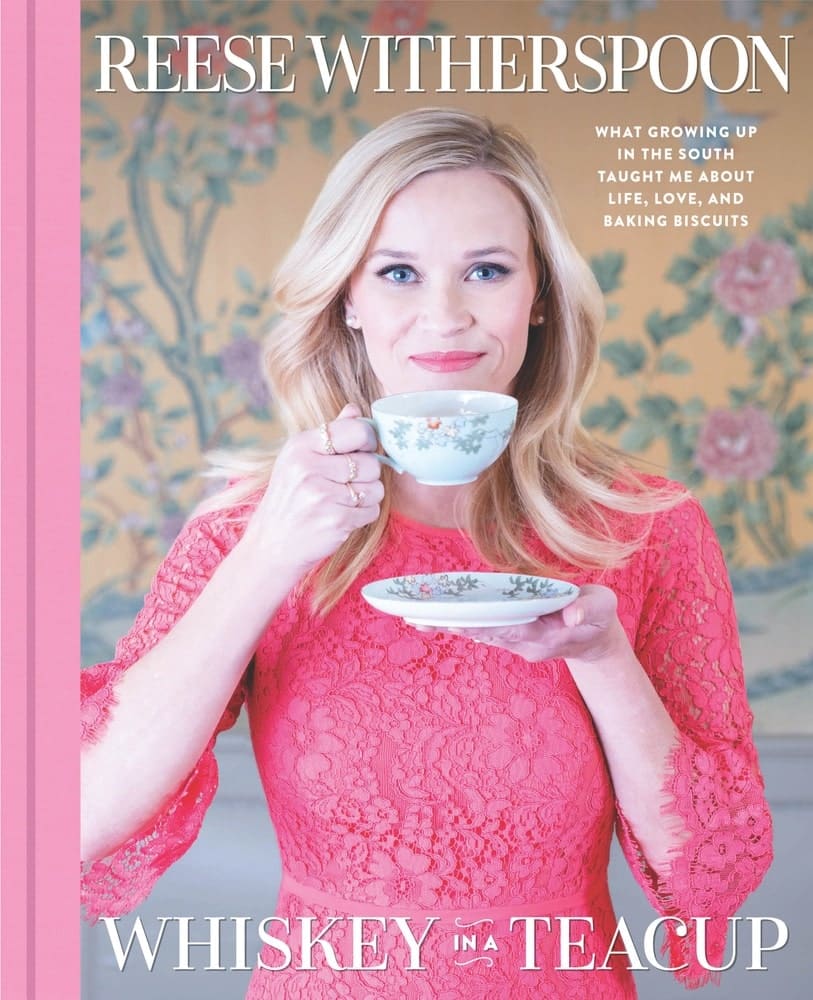 Yes, the South has its issues. But its charms, traditions, beautiful landscapes, and, of course, food are what deserve to be celebrated—and Witherspoon's new book, Whiskey in a Teacup: What Growing Up in the South Taught Me about Life, Love, and Baking Biscuits, does just that.
The mouthful of a subtitle aside, this beautiful coffee-table book is a testament to all that is good south of the Mason-Dixon Line. It's peppered with Witherspoon's witty insights on what growing up in Nashville (by way of New Orleans) meant to her and how it shaped her into the confident powerhouse that we all see today, both on screen and in the real world. Southern women will no doubt get a kick out of her "life hacks" on entertaining and beauty tips, while anybody is bound to learn a thing or two. Make sure you also check out the accompanying videos on Instagram of many celebrities and fans alike trying Witherspoon's tips for the perfect hot roller techniques by searching the hashtag #hotrollerchallenge. (It's worth it!)
Whiskey in a Teacup is just the latest in Witherspoon's string of many successes, following on the heels of her oh-so-Southern lifestyle brand, Draper James, which debuted in 2015. The brand's name honors her grandparents, Dorothea Draper and William James Witherspoon. While it started with clothing—think gingham dresses, perfectly pleated skirts, and tees bearing cute Southern sayings such as "Oh my stars" and "Hey, y'all"—the brand has grown to include accessories and home accents. Its store locations in Nashville, Atlanta, Dallas, and Lexington, Kentucky, have become hubs of all things Southern-chic, embodying Witherspoon's tips on decor, hospitality, and entertaining that can be found in her book and on her blog—Love, Reese—an offshoot of DraperJames.com. "I loved the store opening in Nashville because it's my hometown, and I got to see great people like Reba McEntire, Faith Hill, Kacey Musgraves, Lee Ann Womack, and Ruby Amanfu come out to celebrate," Witherspoon says on her blog. "Nashville is such a supportive community; it was a reminder of how everyone comes together to help one another."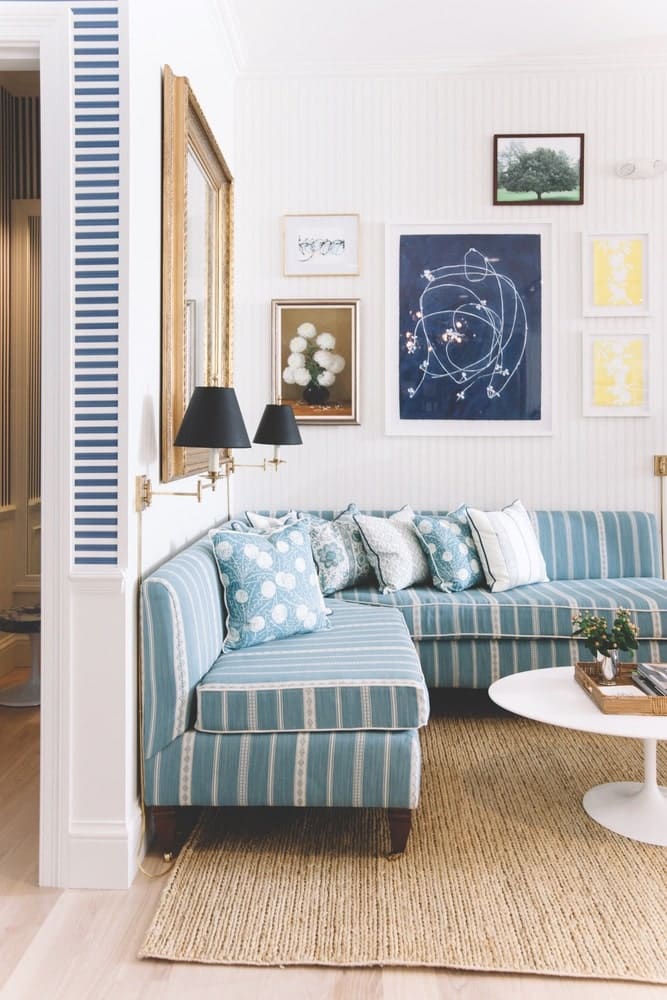 Stop by any of these four locations for major Southern style inspiration year-round. For our readers in the Northwest Florida area, you can shop Draper James styles and pick up your copy of Whiskey in a Teacup at SweetTea Style in the WaterColor Town Center, opening soon.
And although Witherspoon's character, Madeline Martha Mackenzie, might have an excellent Southern alliterative name, the Emmy- and Golden Globe–winning HBO series Big Little Lies takes place on the West Coast. Mackenzie and her fellow "mothers of Monterey," Celeste Wright (Nicole Kidman) and Jane Chapman (Shailene Woodley), get up to some antics that would certainly be the talk of the town in any Southern beauty parlor. The show's second season doesn't have a confirmed release date yet, but it's anticipated for 2019 with other A-list women in the cast, including Meryl Streep, Laura Dern, and Zoë Kravitz, to name a few.
It's heartening—and very entertaining—to watch this Hollywood star make being Southern something to be proud of without diminishing others in the process.
The character of Madeline Mackenzie might lean a bit to the villainous side, but there's no doubt the stylish alpha female is fueled by Witherspoon's own strength and determination. The actress's professional debut in 1991 was in the heart-wrenching coming-of-age film The Man in the Moon, in which she played a young Southern woman learning about life, love, death, and family. After that, it seemed Witherspoon's career took a turn away from her roots, as she led a revolution in Pleasantville, ran for student office in Election, and dazzled the courtroom in Legally Blonde. But star-power performances in Sweet Home Alabama and Walk the Line, in which she plays June Carter Cash, brought the Southern belle back home and allowed her fans a glimpse into her heritage.
As if she didn't have enough eggs in her basket, Witherspoon is also a mother of three, produces films and television via her production company, Hello Sunshine, and serves on the boards of the Children's Defense Fund and the Avon Foundation.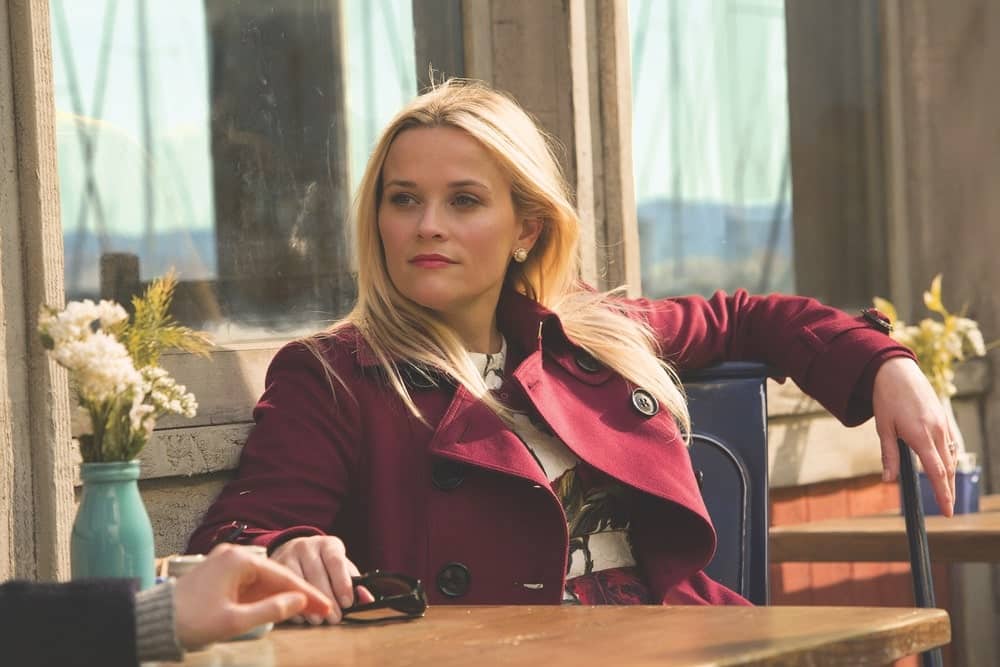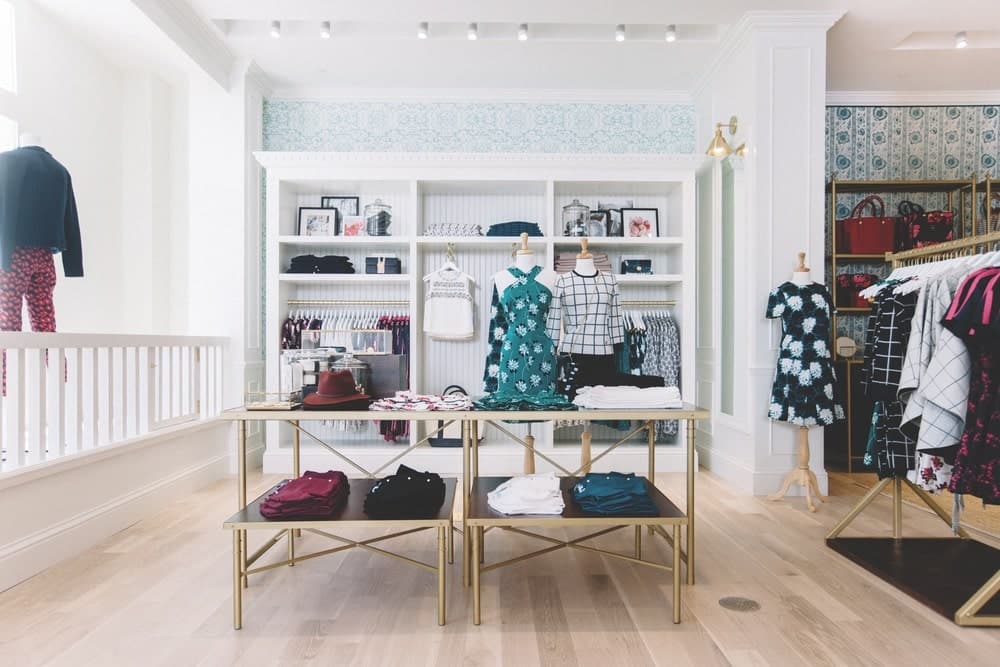 These days, Witherspoon has obviously embraced those roots with all the gusto of a Baptist preacher on Sunday. In addition to publishing Whiskey in a Teacup and standing at the helm of Draper James, she has also made appearances on television talk shows and in magazines as an authority on all things of the South. It's heartening—and very entertaining—to watch this Hollywood star make being Southern something to be proud of without diminishing others in the process. Her book is a celebration as well as a guide to empowering others and learning to love who you are.
"Life isn't about perfection," she writes. "There is no rule book. Life has many different chapters, and every chapter deserves celebrating."
And, we are tickled pink to celebrate this chapter with you, Reese!
— V —
ARTICLE CATEGORIES