Tips for the Big Catch
By Brock Meyer | Photography courtesy of PCB Surf & Kayak Fishing Tours
The Gulf of Mexico is known for having some of the best sportfishing in the world. Even if you don't have a boat or haven't booked an offshore charter during your vacation, you can still get in on the action! Fishing from the sandy beach (known as surf fishing), heading to the local pier, or taking a kayak expedition into the Gulf, bay, or coastal dune lakes can be great ways to "get your feet wet" and catch anything from pompano to whiting, redfish, snapper, grouper, trout, flounder, sheepshead, sharks, and more.
Check out a few fishing tips from Panhandle local surf and kayak fishing guide Brock Meyer, aka Pompano Brock, and get your reels ready for your next trip!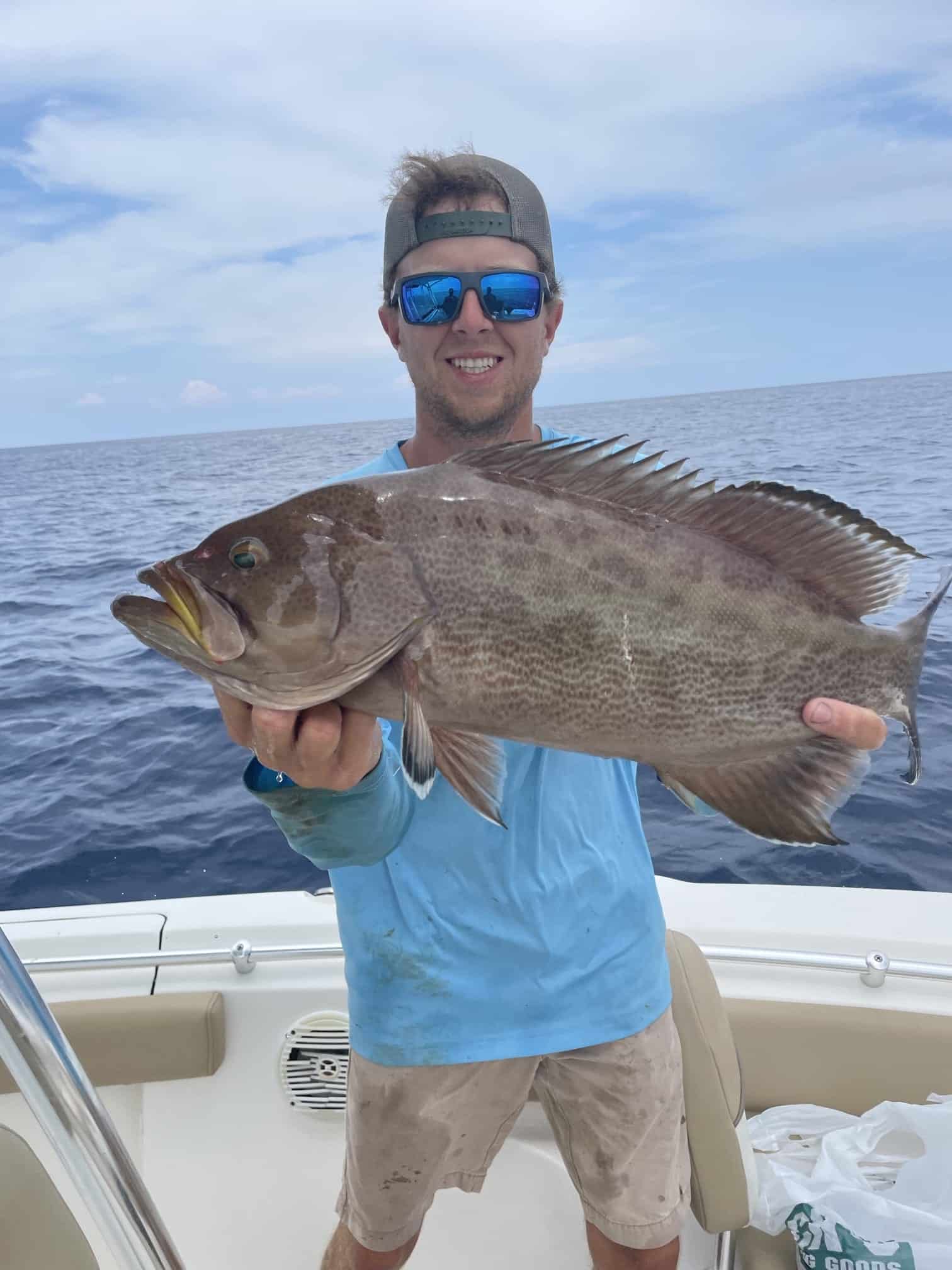 Surf Fishing
1. For fishing from any beach in the Panhandle, I would suggest using a two-hook pompano rig with pink and white floats. The bright colors attract the fish to your setup and entice more bites!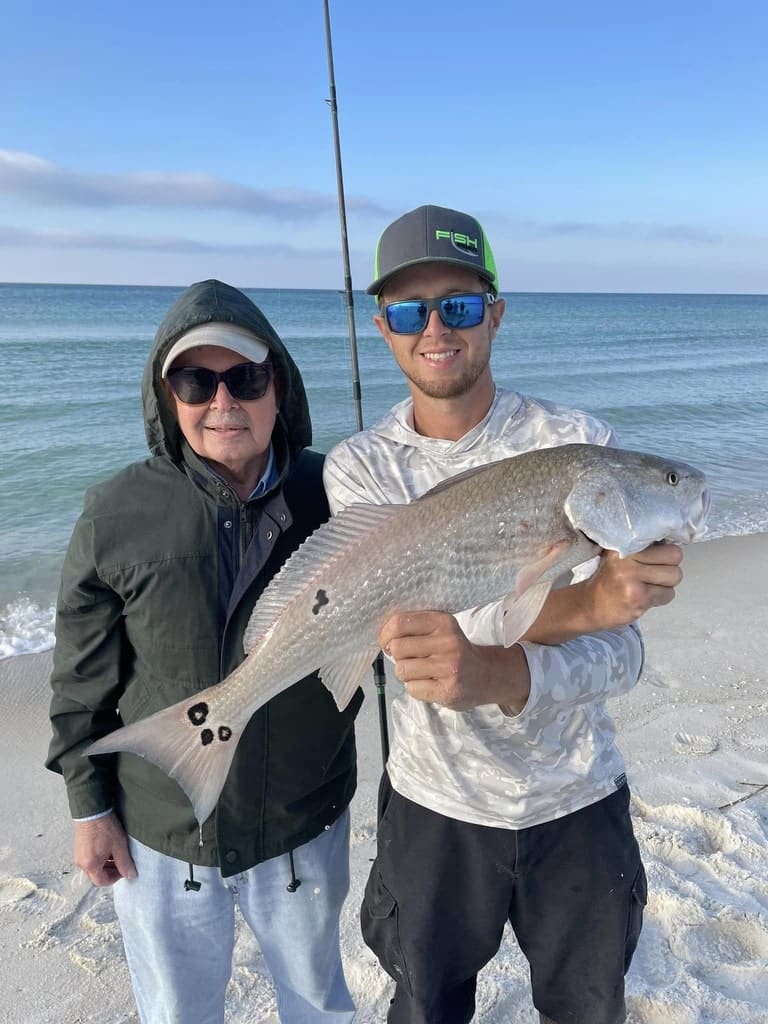 2. If you aren't catching anything in a particular area, get up and move down the beach about 100 to 200 yards and see if you can find the fish. But it helps if you stay at least an hour or two in the original spot. Patience is the name of the game.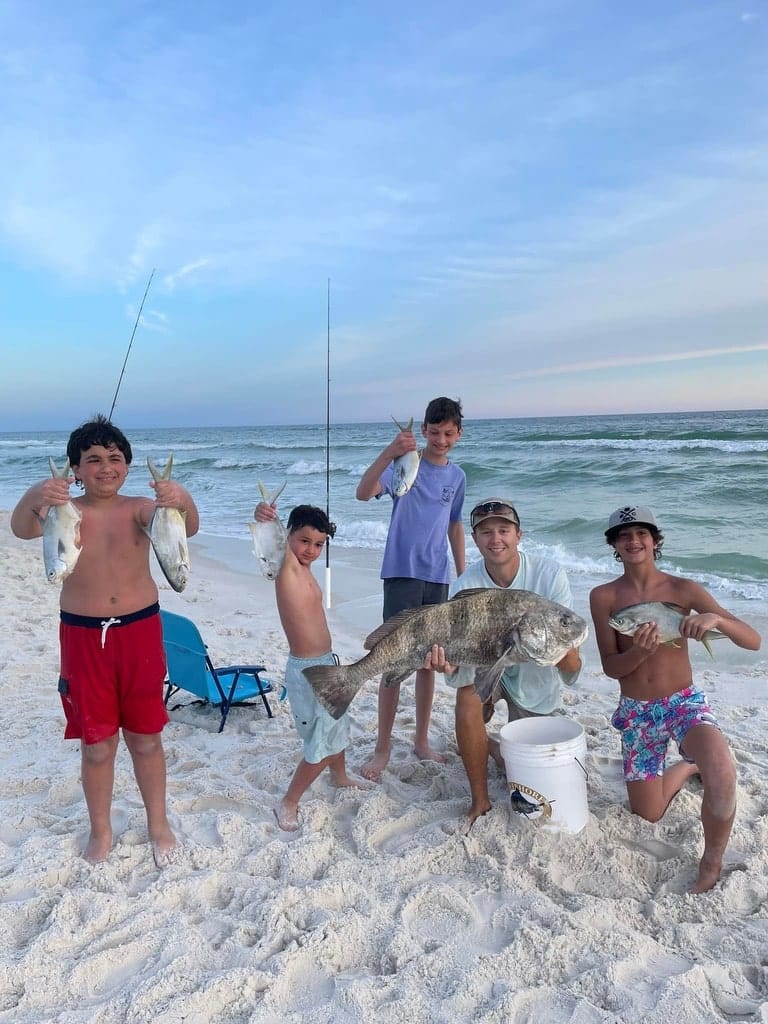 3. Look for a rip current to fish in. This is where the deeper water comes close to the shore—where you don't want to swim when there are red flags or rough surf (always check the local surf conditions and read the warning at your public beach access before heading into the Gulf). You want to fish here because the current takes all the natural bait, such as sand fleas and coquina clams, out past the first sandbar, where big fish like to roam. The rip current will carry your line out there, too.
Patience and knowledge are the keys to hooking your first fish and your last!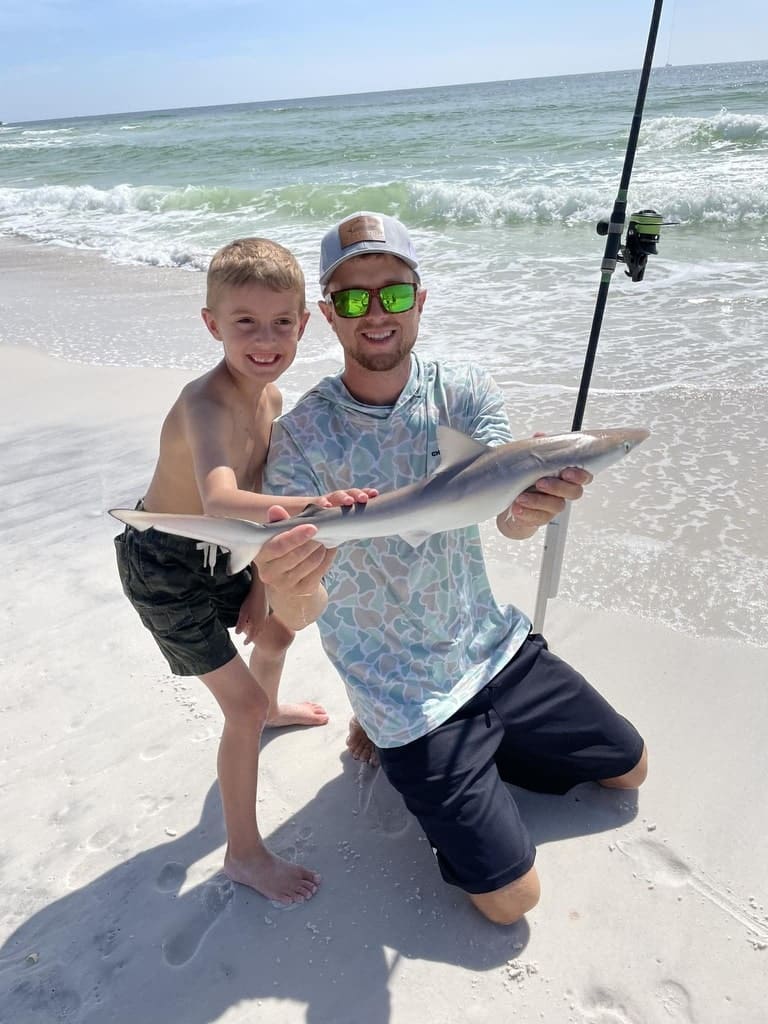 Kayak Fishing
1. Kayak fishing inshore can be extremely fun and rewarding. You don't need a fancy boat or inshore skiff to catch fish in the bay. A simple pedal kayak is excellent, easy to maneuver, and much less expensive. I suggest using live or artificial shrimp bait under a popping cork for catching redfish, speckled trout, and many other species. Everything eats a shrimp!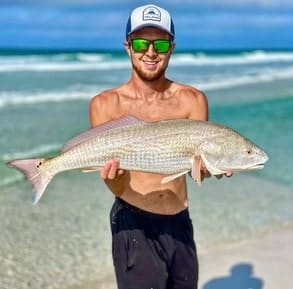 2. When fishing around bridges and structures in the bay, whether you're on a kayak or the bank, use a "Carolina" style fishing rig. It should have a small half-ounce to one-ounce egg sinker with a twenty-pound fluorocarbon leader and 1/0 (one aught) circle hook. Any bait and tackle shop in the Panhandle will have the gear to set you up with what you need.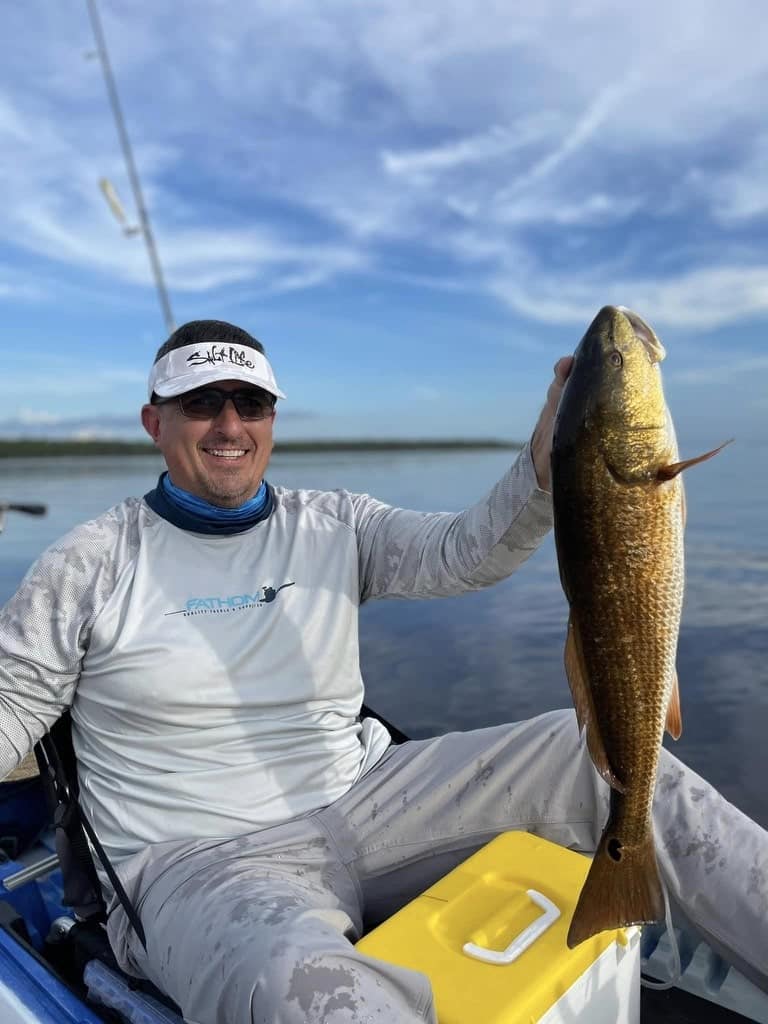 3. Offshore kayak fishing is a lot of fun. What I like to do is troll for pelagic species, including king mackerel, bonito, sailfish, blackfin tuna, and more. Get a live bait "stinger rig" (an extra hook added to the existing rig) with a frozen or live cigar minnow. Let it out around fifty yards behind you, then drift or pedal with the current.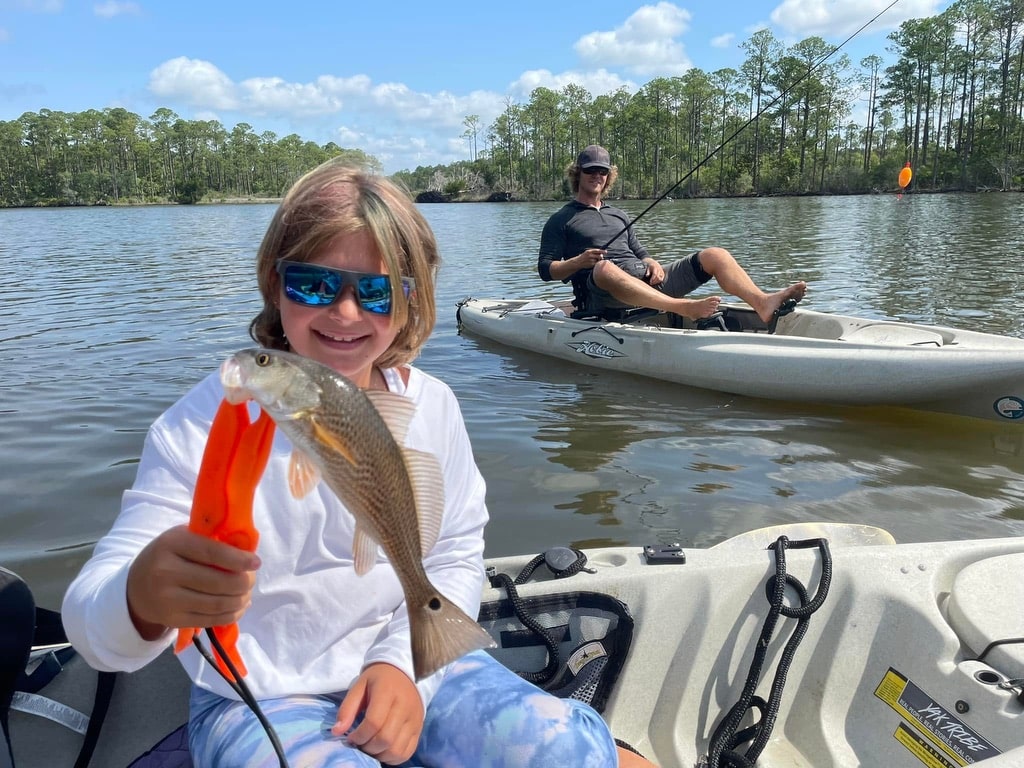 4. You always want to make sure you are safe when you are on a kayak, whether in the Gulf, the bay, the lake, or the creek. Always tell someone on land where you are going and when you plan to get back, and make sure you have a life jacket, just in case.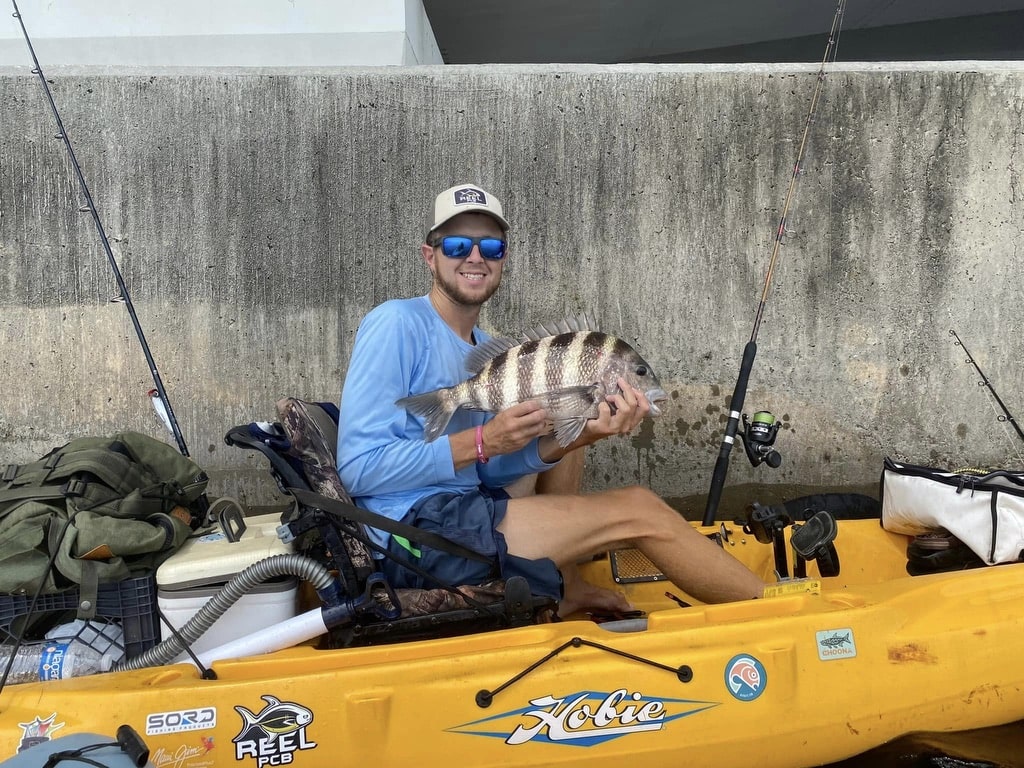 Your best bet when getting started fishing in the Panhandle, especially if you're used to fishing in freshwater creeks or lakes elsewhere in the country, is to hire a local guide to charter your first excursion and show you the ropes. Patience and knowledge are the keys to hooking your first fish and your last!
— V —
---
Visit PanhandleFishing.com or Facebook.com/PCBkayakfishingtours, DM @pcbkayakfishingtours on Instagram, or check out Youtube.com/@pompanobrock2126 to learn more or book your surf or kayak fishing charter in the Florida Panhandle.
ARTICLE CATEGORIES