A Passion for People Is the Secret Ingredient
By Sarah Murphy Robertson
The man needs no introduction. Arguably one of the most recognizable names in the world and a true legend in the culinary field, Emeril Lagasse is also a longtime resident of South Walton, Florida. He and his wife, Alden, live in the community of Sandestin with their teenagers, Meril and EJ, and the family is deftly folded into this area as bona fide locals.
For many years, the Lagasses knew they wanted to open a restaurant here in South Walton. The appeal of having a property so close to home was, of course, a big motivation. But it was Emeril's trip to the Amalfi Coast in southern Italy that ultimately inspired the cuisine of Emeril's Coastal Italian, which opened last year in Miramar Beach. "While shooting my Amazon show, Eat the World with Emeril Lagasse, it became apparent how many similarities there were between their fishing communities and the Emerald Coast," Emeril shares.
Located in Grand Boulevard at Sandestin, Emeril's Coastal Italian is just the amenity this beach community needed. The restaurant exemplifies sophistication without an ounce of intimidation. Everything is made in-house, from pasta doughs to gelatos, stocks, sauces, and soups. For Emeril Lagasse, being meticulous and starting with quality are vital to making good food.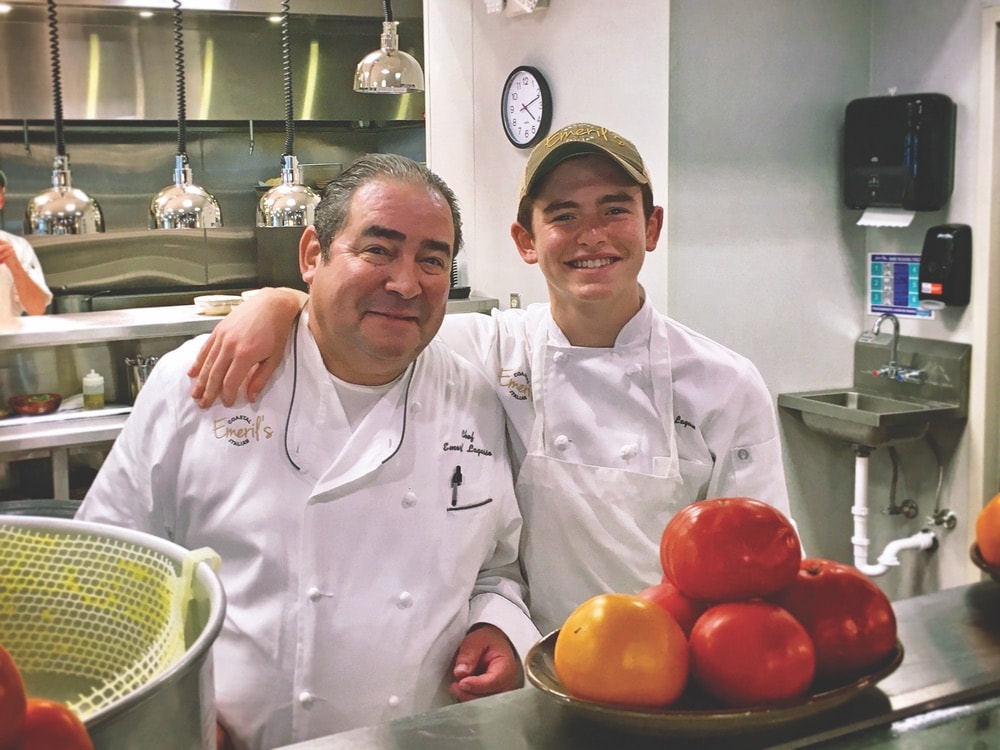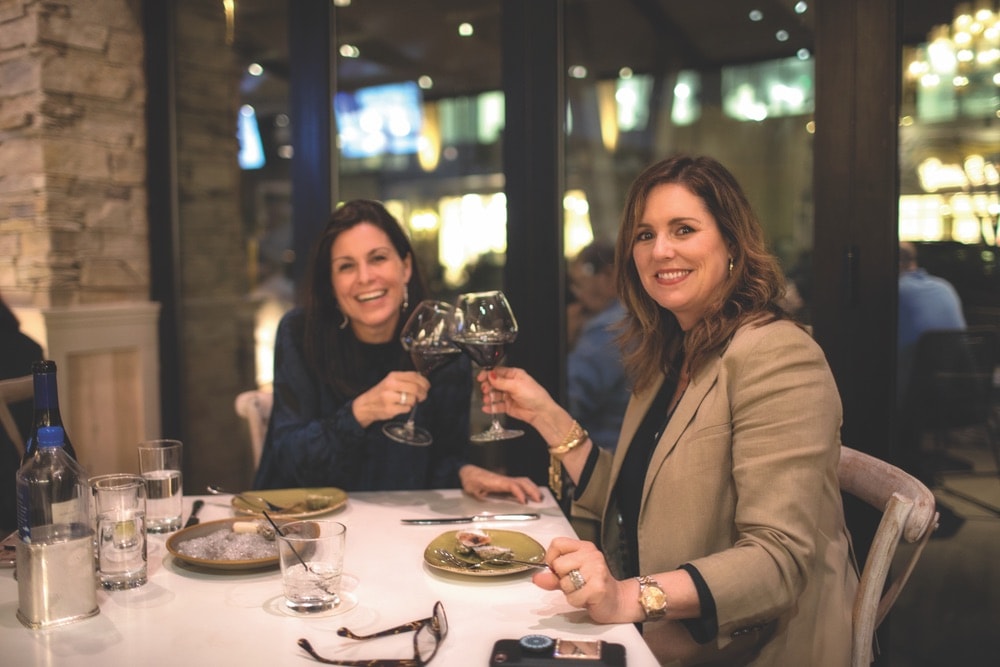 With her keen eye for detail, Alden Lagasse had a clear vision for the restaurant's interior design. She collaborated with architect Geoff Chick and her cousin, Susan Lovelace of Lovelace Interiors, to create the look. Together with a talented team, they worked out every finish and design decision. Lovelace explains, "The entire experience was unforgettable. It was a challenge, but that made it inspiring and fun." The result is an ambience complementing the coastal menu by using spectacular local art, soft beachy hues, and modern touches. The restaurant that serves impeccably tasting dishes also has the impeccable taste befitting the Lovelace and Lagasse names.
Access to fresh local ingredients, such as glorious sun-grown Florida produce and the diverse seafood species of the Gulf of Mexico, certainly informed the menu, but it is the talented people behind those plates that are Emeril's secret recipe to success.
"It really starts with having a great team," he notes. "Every morning at 5:00 or 5:30 a.m., our chef de cuisine, Frank Szymanski, is on the phone with the fishermen. We're buying right from the boat, and by 10:00 a.m. it is already at our door."
You see, when you talk to Emeril, it is immediately evident that he's as proud and passionate about his staff as he is about the art of cooking. From his lead chefs to the entire kitchen crew and the front-of-house managers, he lists off their contributions and attributes like a proud parent.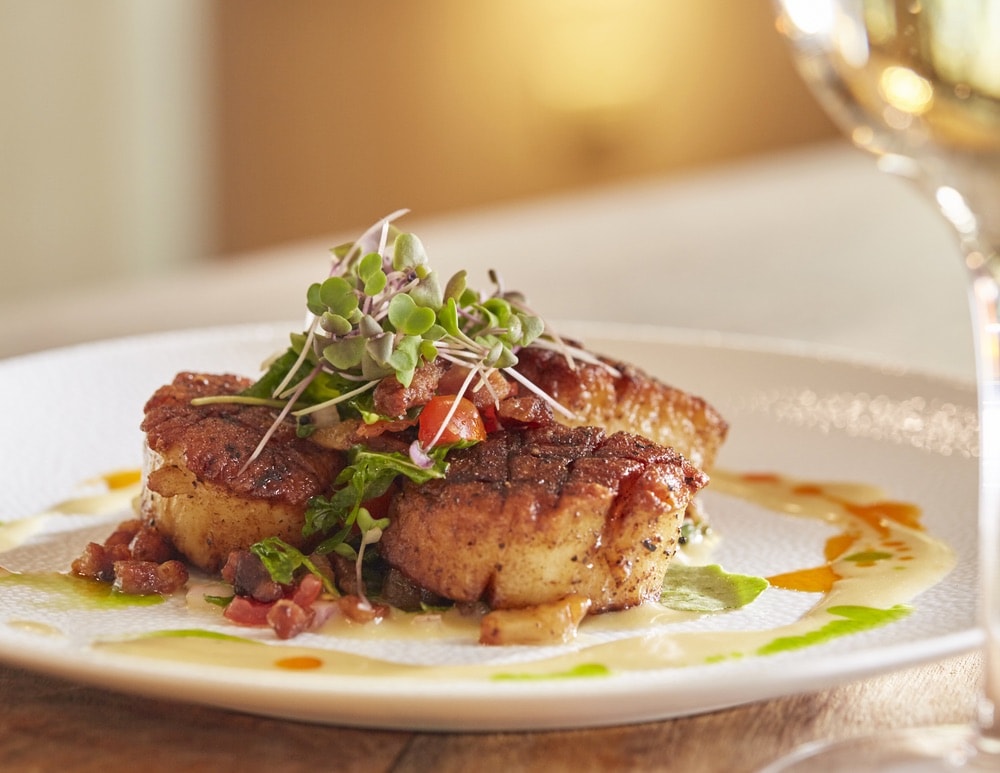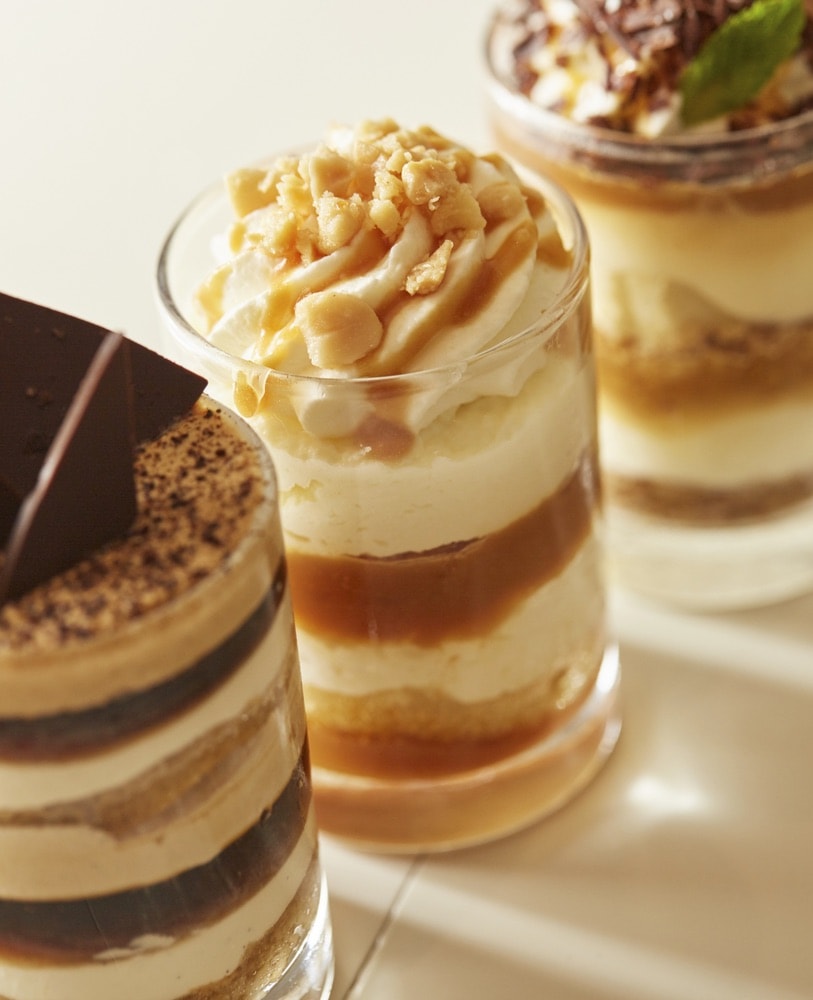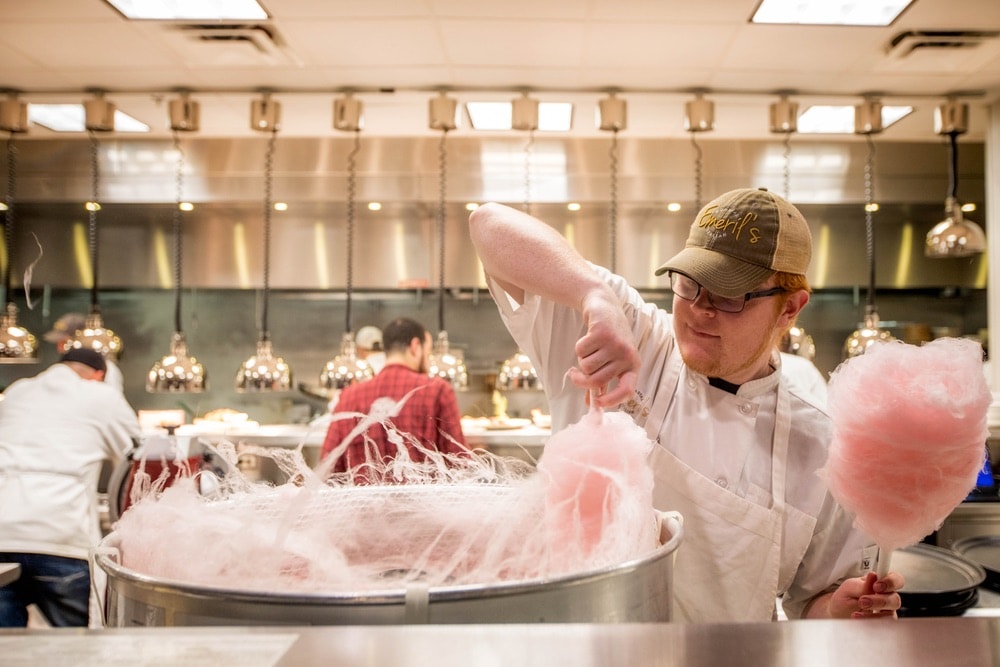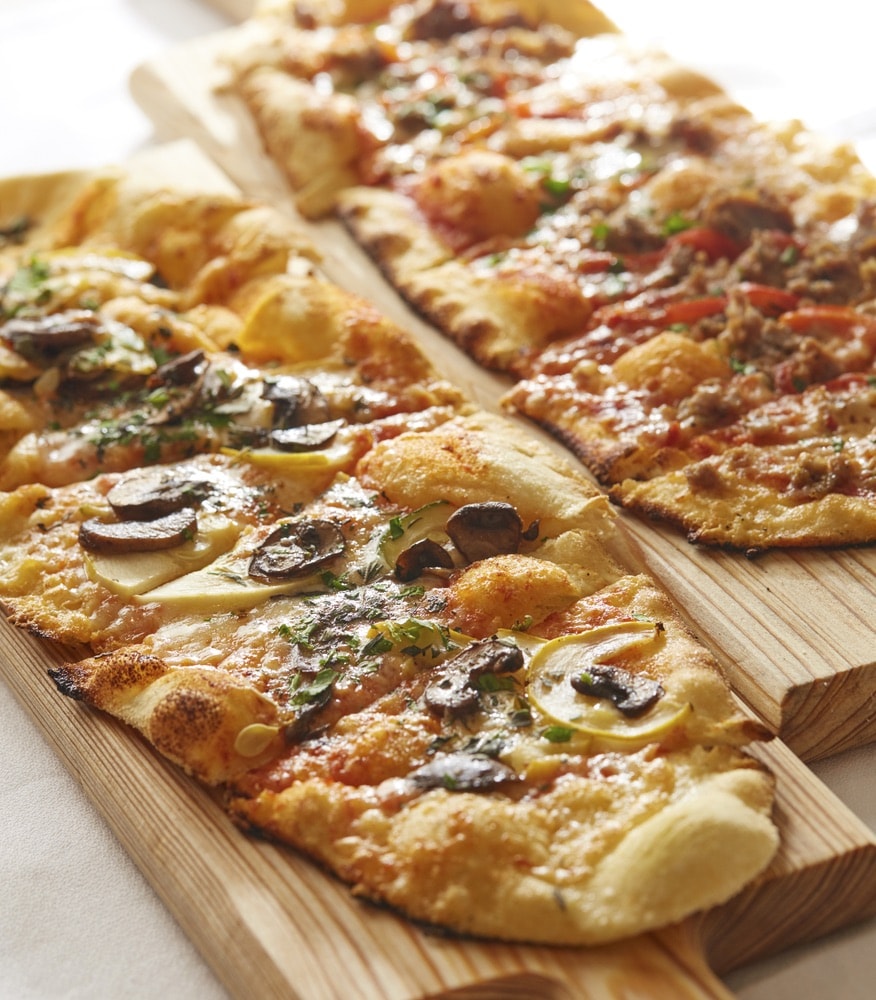 "Take Logan for example," Emeril muses, "Several times a week, he goes down to the Gulf to bring a couple gallons of seawater into work." This salt water is then used in a water bath to essentially flavor the restaurant's whole-roasted fish dish. But look beyond Chef's detailing of this culinary technique; the hustle of his young cook is what's not lost on him.
Here's yet another example of how he takes the time to recognize the efforts of his crew and illustrate his investment in them: staff dinners. They are necessary nightly fuel at a busy restaurant, but often they lack inspiration. Not so at Emeril's Coastal Italian. The team's collaborations echo the passion they have for food and perfecting their craft. Lagasse divulged that their crew dinners have ranged from traditional jerk chicken with rice and beans prepared by a rising cook of Jamaican descent to the mouthwatering muffulettas and expertly seasoned roast beef and gravy of their sous chef, Chris Mongogna.
their crew dinners have ranged from traditional jerk chicken with rice and beans prepared by a rising cook of Jamaican descent to the mouthwatering muffulettas and expertly seasoned roast beef and gravy of their sous chef, Chris Mongogna.
Emeril's fifteen-year-old son, EJ, has become a regular in the Miramar restaurant. EJ quite literally grew up in the business, working both the front and the back of the house, but lately, he's made a definite detour into the kitchen. His dad frequently measures out sage advice: "I tell him to be serious about it and just keep learning something new every day." Emeril is grateful for the mentoring his son is getting at the restaurant and for the opportunities EJ is receiving at a young age. "He's even gotten the chance to learn from chefs like Éric Ripert and José Andrés, and boy, that is a really special gift," he emphasizes.
Emeril was EJ's age when the cooking bug hit. He, too, was fortunate to learn the importance of teachers and advisers. He was encouraged to read books like The Magic of Thinking Big (and bam, aren't we all glad he did?) and also to find himself a good mentor. Along the way, he was guided by chef greats, including Alice Waters, Paul Prudhomme, and Larry Forgione, and he never forgot what those people meant to his career.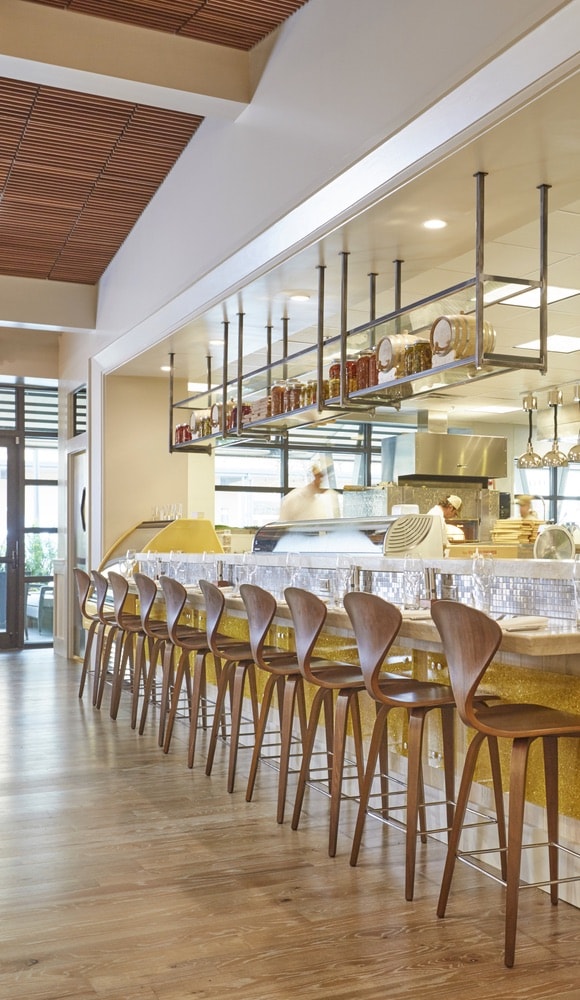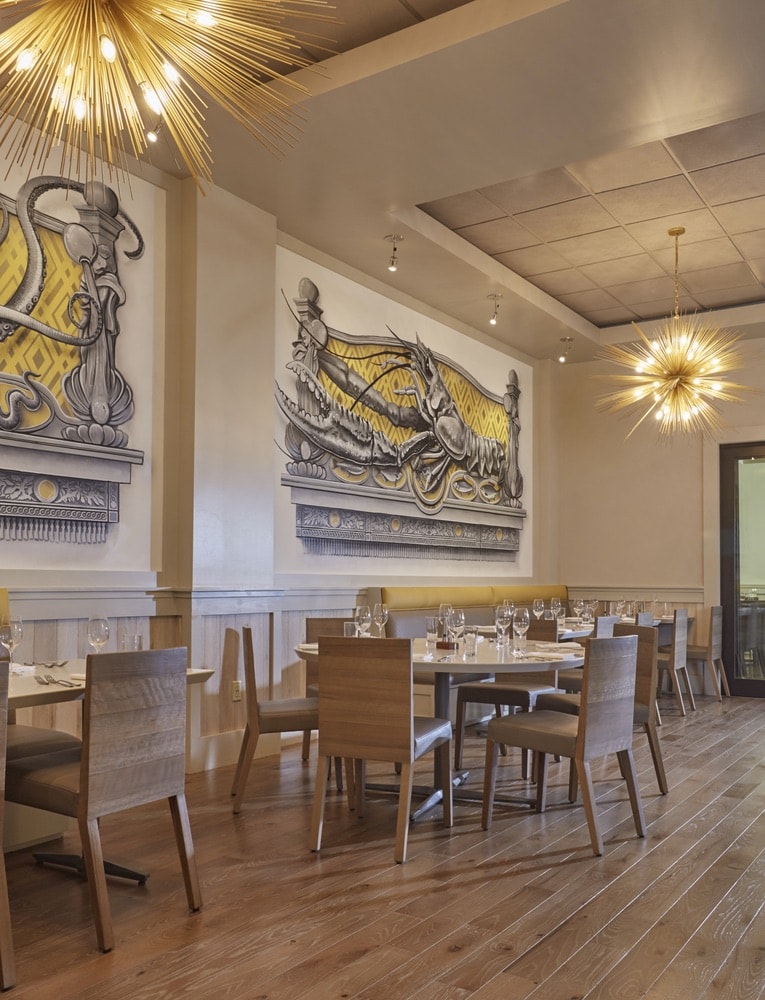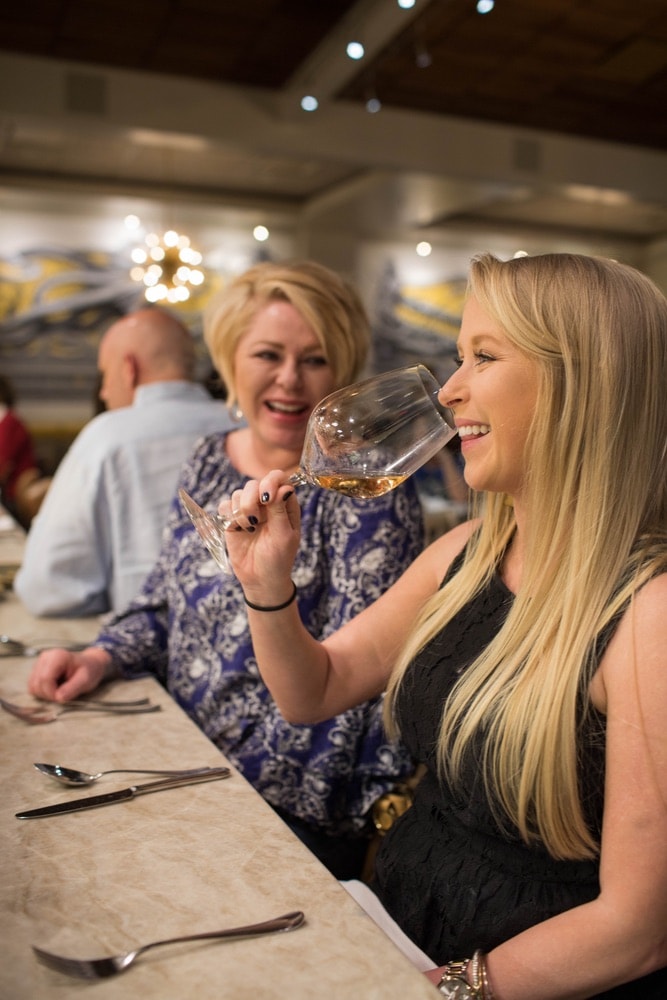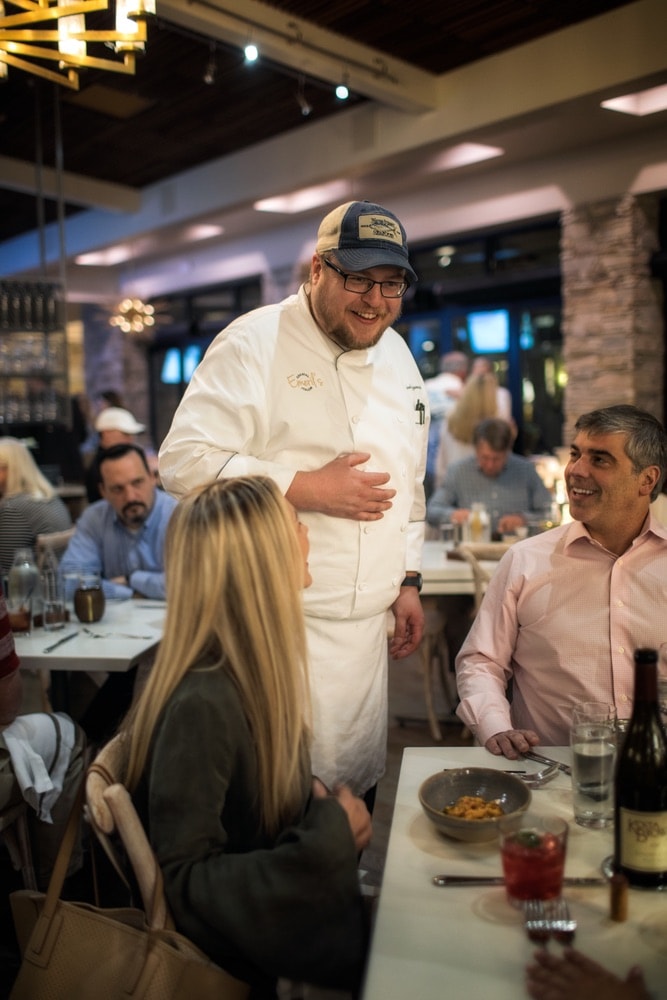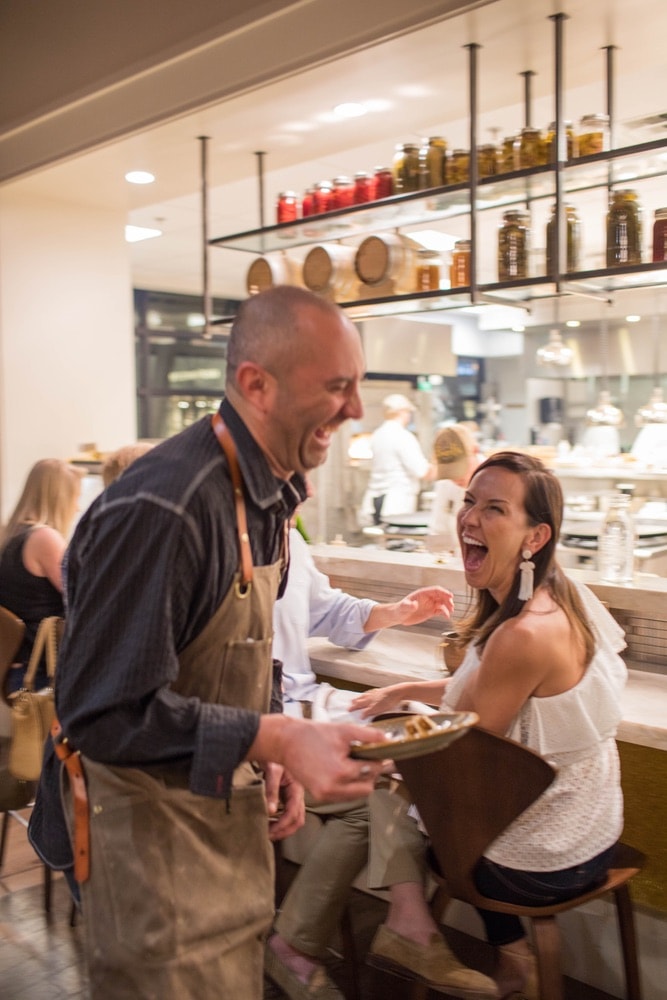 In fact, Emeril established the Emeril Lagasse Foundation in 2002 with that specific goal in mind: to mentor young people in the culinary arts. His foundation has distributed more than eight million dollars in grants to children's charities, including the local Northwest Florida nonprofit Food For Thought Outreach. Supported by a $125,000 grant from the Emeril Lagasse Foundation, Food For Thought launched Full Circle Kitchen classes in the late summer of 2017 so that high school students could learn fundamental cooking skills from local chefs and restaurateurs. The grant will support capital needs, operating expenses, and programming costs associated with their newly constructed teaching kitchen. The Lagasses' legacy for paying it forward continues.
On his Emmy-winning Amazon show, it is easy to see how much Emeril himself still enjoys learning. He savors the care taken to harvest and produce quality ingredients, and he shows reverence and respect for the traditions and stories he has been entrusted to narrate. During that Amalfi Coast episode, he reflects with fellow chef Nancy Silverton on how cooking is essentially in his blood. Whether encouraging his young son to soak up knowledge working in a kitchen or leading philanthropic mentoring efforts, Emeril is using his passion for teaching and feeding people, mind, body, and soul.
— V —
---
Emeril's Coastal Italian is located at 435 Grand Boulevard in Miramar Beach and is open seven days a week for lunch and dinner.
As a writer and editor, Sarah Murphy Robertson spends her days sharing stories and weaving words together. She has a BA from Ohio University (go Bobcats!) and after graduation moved to Atlanta where she met her favorite human—her husband, Derek. In 2006 they were thrilled to welcome their son, Reid, who immediately became tied for favorite human. Seven years ago their trio relocated to Santa Rosa Beach where they've loved every salty, sandy minute of being 30-A locals.
ARTICLE CATEGORIES