By Sallie W. Boyles  |  
Photography by Pure 7 Studios
Rebeccah and Mike met twice before the timing was right for a relationship. They were first introduced at a Halloween party by Rebeccah's girlfriends who attended Florida State University with Mike. A few months later, the two landed on the same bowling team for a charity fund-raiser. However, Rebeccah soon faced a pivotal moment in her career: She could change jobs within her company or travel the world. She opted to travel and jetted off on a yearlong trip to see the world. Three years passed before they reconnected, but the wait was well worthwhile. "When we met again, everything just clicked—it was so natural and balanced," says Rebeccah.
Numerous escapes to Panama City Beach convinced the Atlanta couple to host a weeklong wedding celebration there. They planned an array of activities during the week including a beautiful rehearsal dinner during sunset, and on Friday, August 12, 2011, the couple exchanged vows at Grande Pointe Pavilion. On Saturday, the week of festivities concluded with a Low-Country boil for family and friends. Their guests were treated to an assortment of personalized welcome gifts throughout the week including beach bags and koozies, adding a very intimate touch to the celebration.
Though fun loving, the couple, sharing a sentimental side, wrote their own ceremony vows. Also, Rebeccah carried her great-grandmother's wedding ring tied to her bridal bouquet and, after changing dresses for the party, she wore her paternal grandmother's jewelry in her memory.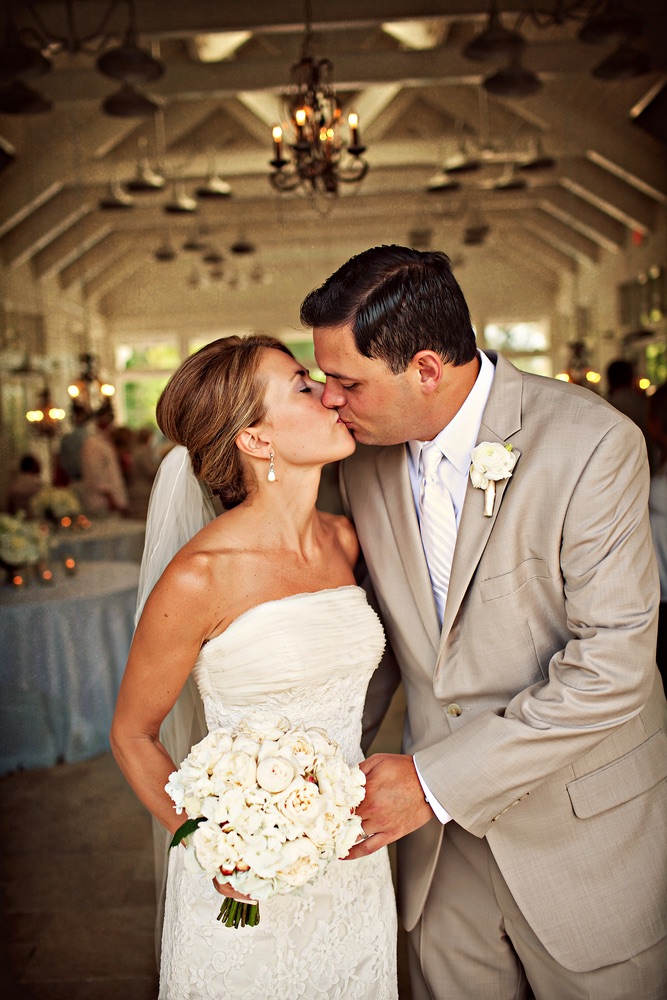 Favorite Wedding Moment: "The anticipation right before my father walked me down the aisle, surrounded by family and friends, then seeing Mike waiting for me was perfect," Rebeccah says.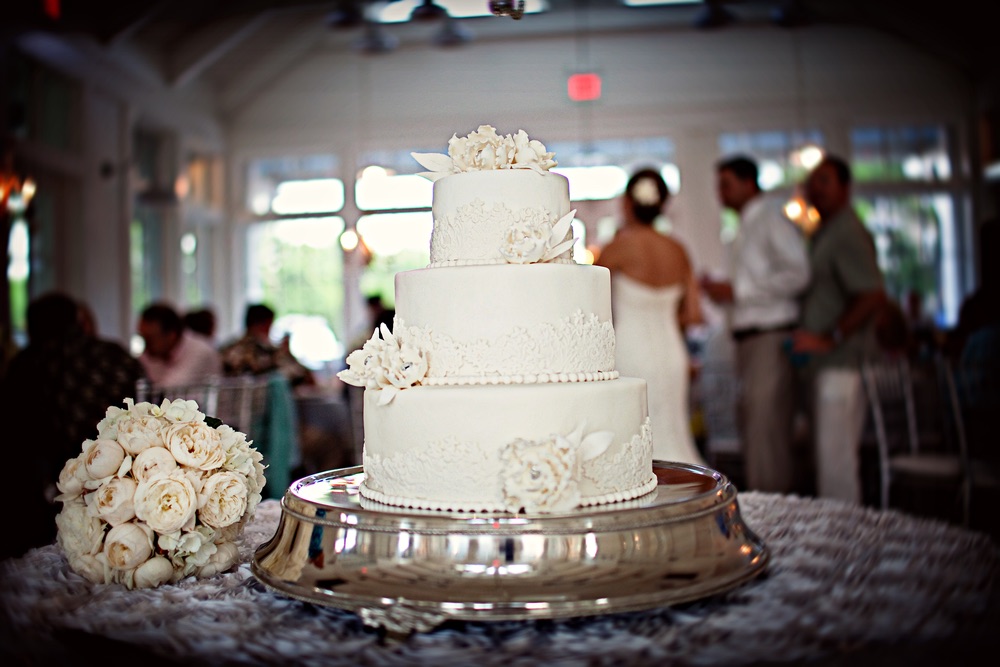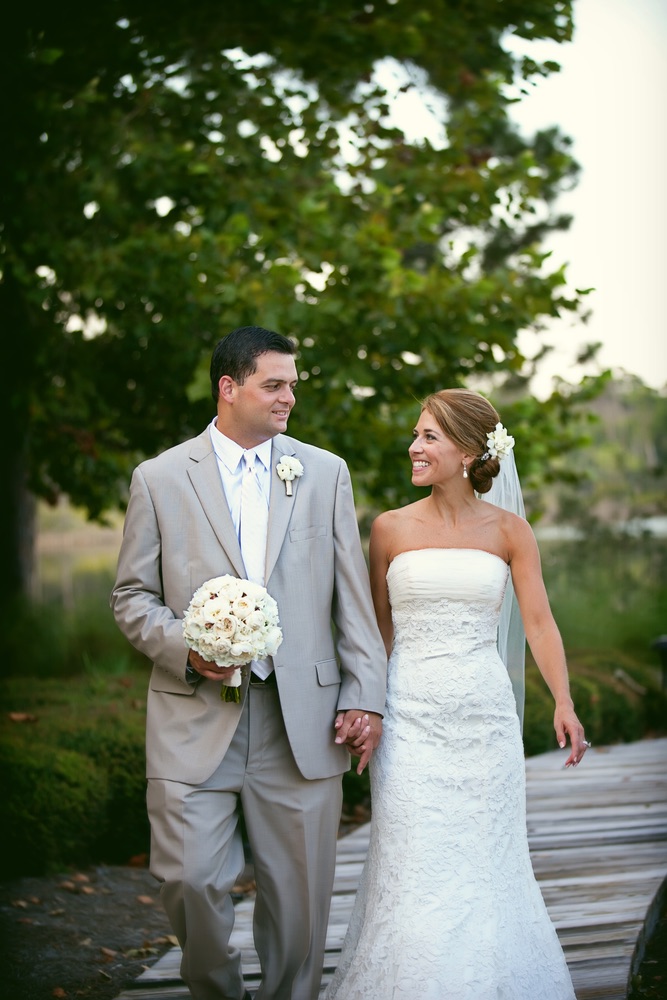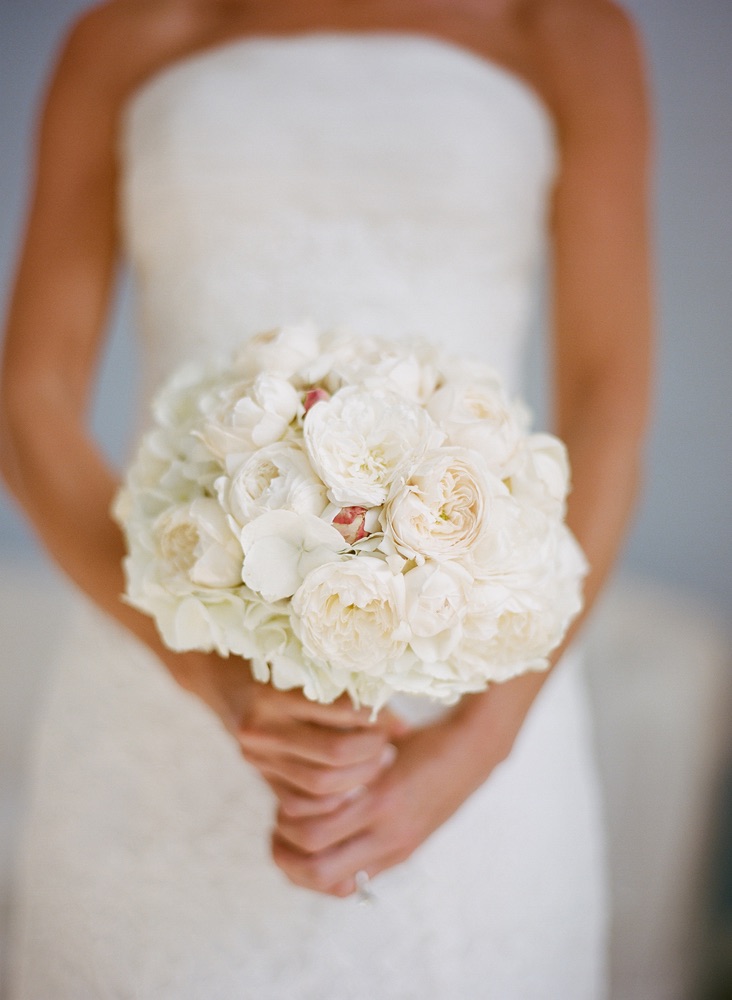 — V —
---
Vendors: Wedding Planners Victoria and Avis of Carillon Weddings Nouveau Flowers Townsend Catering Company Pure 7 Studios Confections on the Coast Gulf Talent Services Wedding Music Plus
ARTICLE CATEGORIES