Another Side of the Celebrated Artist
By Tori Phelps | Photography Courtesy of Pensacola Museum of Art
Henri Matisse is among the most important artists of the 20th century—of all time, arguably—and the Pensacola Museum of Art's latest exhibition offers a rare opportunity to view a private collection of Matisse's work. While it would still be a remarkable treat if it were his paintings on display, the fact that the exhibition is composed of his seldom-viewed illustrated books makes this a potential once-in-a-lifetime experience for area art lovers.
The four exquisite books, part of a canon that includes only twelve books in total, are an invitation into a special world to which few have been granted access. While they've received less public fanfare than his paintings, Matisse's illustrated books were among the master's personal favorites. Thanks to the generosity of Bank of America and its Art in Our Communities program, these extraordinary pieces will be available for public viewing February 26 through June 26.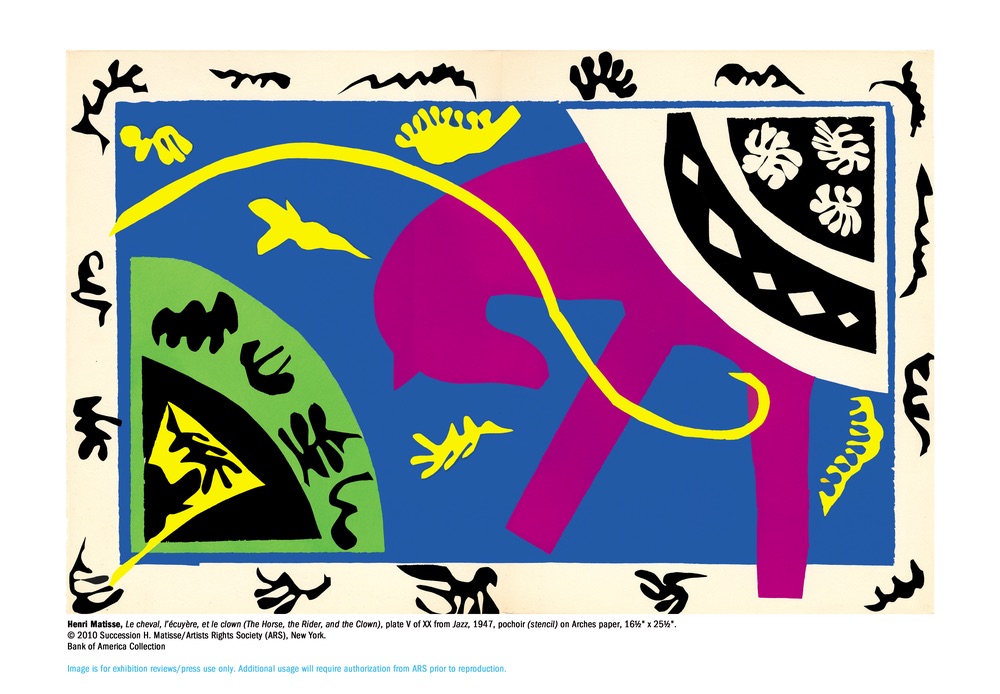 Undiscovered Treasures
Even individuals well versed in art history tend to associate Matisse primarily with the Fauvist style he represented so well: vibrant swaths of color and simple, bold shapes. He achieved international fame for his signature paintings, but, like many artists, Matisse wasn't content to recreate the same thing time and again. "The books were created later in Matisse's life after he had established himself; he was seeking to explore new forms and reinvent himself artistically," explains Pensacola Museum of Art Executive Director Sonya Davis.
The twelve books he eventually illustrated were far more than simply a hobby or sideline, however. "Matisse himself declared that constructing his books was just as significant to him as his painting," she added. "After 1930, Matisse devoted most of his time as an artist to book illustration."
Hardly ordinary reading material, the books were deluxe limited editions, meant to be collected and admired as works of art, she says. The scarcity of their numbers explains why Matisse is rarely thought of as an illustrator—and why this exhibition is so electrifying to area art enthusiasts, who get to view some of his greatest masterpieces right in their own backyard.
Making Art Accessible to All
That backyard access is precisely the goal of Bank of America's Art in Our Communities program, an endeavor whose objective is to act as a unique community resource by loaning customized portions of its substantial collection to local and regional museums. "Bank of America is a major supporter of arts and heritage in the United States and, increasingly, internationally," says Keith Thompson, Pensacola President, Bank of America. "We believe that improving access to the arts is critical to both the culture and economic vitality of the communities we serve."
Bank of America's collection has been amassed over its long history and includes pieces from more than 3,000 legacy banks it has acquired. The art associated with these diverse banks reflects distinctive regional and historical themes; for example, art from a bank acquisition in Chicago may depict the rebuilding of the city after the Great Chicago Fire.
The company is discreet about the size of the collection, but it's large enough that from 2008 to 2010, Thompson says, Bank of America will have loaned more than thirty exhibitions to museums nationwide. "By donating these exhibitions and the support required to host them, this program helps sustain community engagement and generate vital revenue for the nonprofits, creating stability in local communities," he states.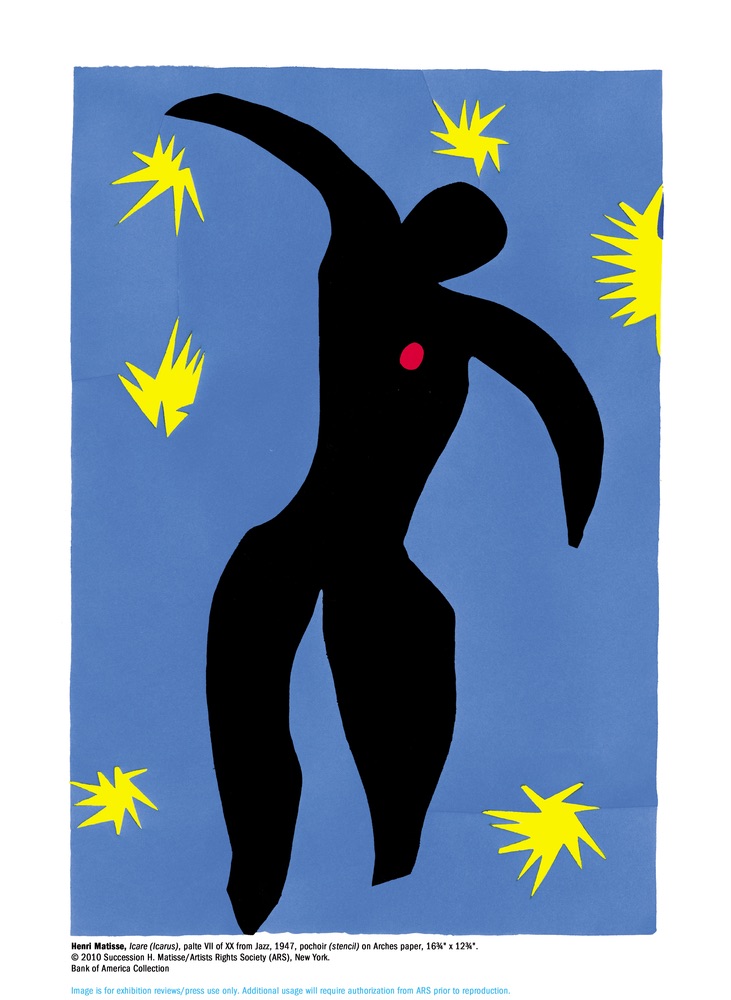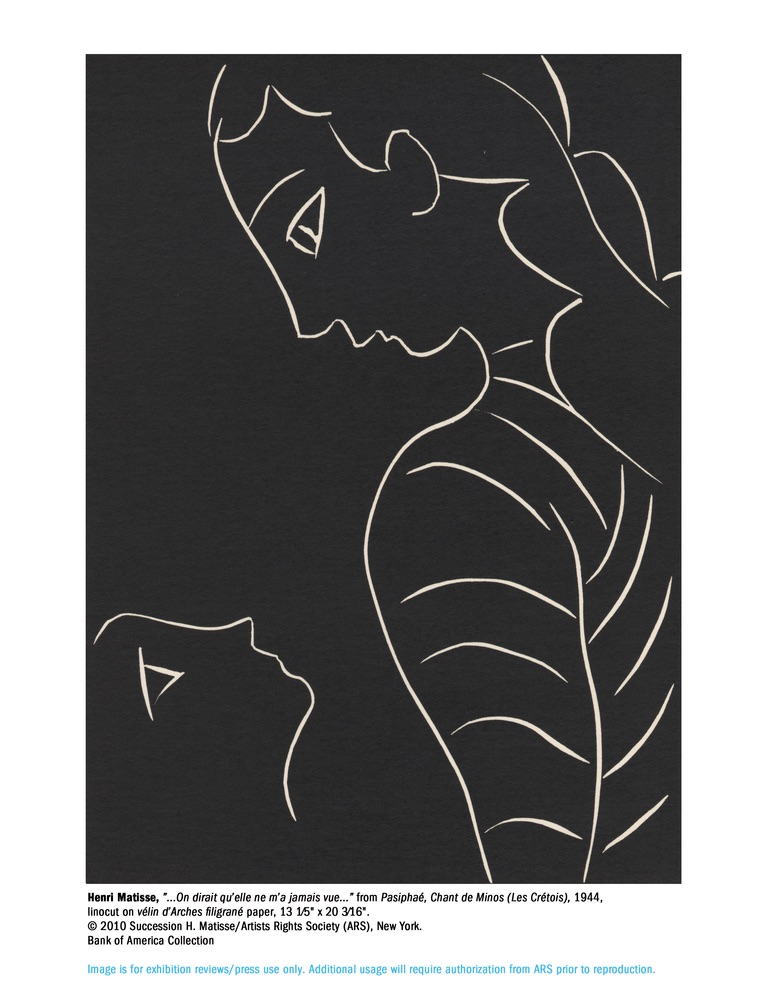 Developing a Connection
The Pensacola Museum of Art (PMA) is hopeful that the Matisse exhibition will do all of that and more. To help visitors develop a stronger connection to the books, the PMA will host educational programming and special events that tie into the printmaking process: private and public receptions, a printmaking workshop that offers hands-on experiences, and a series of lectures on book arts. "We're also looking forward to carrying some gorgeous handmade books by local bookmaker Louise 'Larry Lou' Foster in our Museum Store," Davis says. "It's something we've been doing more and more—drawing in the finest local craftspeople to sell work in our store."
Something else the museum is attempting to do more of is to fulfill a curatorial philosophy that includes exhibiting national and international artists who enjoy household-name status. The arrival of those big names necessitates improvements to the display spaces, including new gallery lighting which Davis expects to be installed ahead of the Matisse exhibition, highlighting the artist's brilliant illustrations to even greater advantage. "It's perfect timing," she raves. "With Matisse's vibrant colors, this exhibition will really benefit from our much-anticipated facilities upgrade."
Though she's attempting to keep a professional objectivity, Davis admits to feeling a personal tie to the Matisse exhibition and hopes area residents will also discover a meaningful connection to the artistic luminary. "I spent a good bit of time along the coast of the South of France, including Matisse's well-loved Nice and Cimiez. Someone said that once Matisse found Nice he really never left, and I can understand that," she says. "I remember how taken I was when I visited his home and his museum—the energy of both his shapes and his colors. It's a thrill to be able to show his work now in Pensacola, another charming seaside area." 
For more information about the Pensacola Museum of Art, visit www.pensacolamuseumofart.org.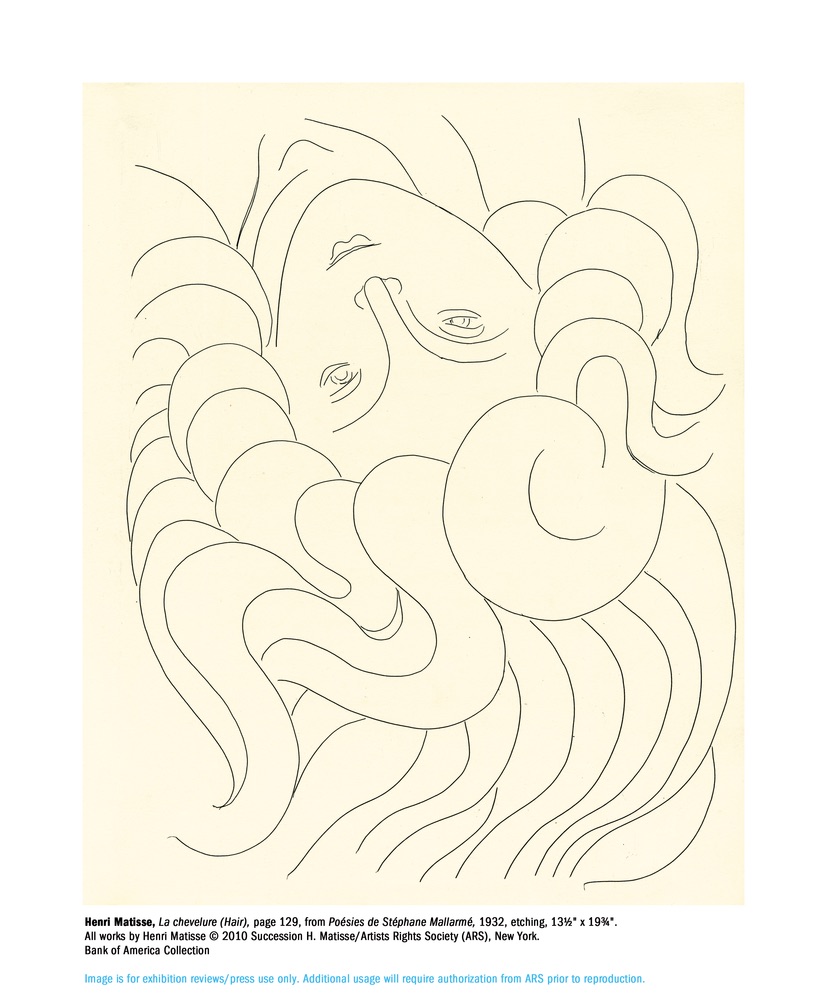 The Exhibition in Detail
The collection on display at the Pensacola Museum of Art includes four of Matisse's most artistically significant books. "His first illustrated book, Poésies de Stéphane Mallarmé (The Poetry of Stéphane Mallarmé), was published in 1932 and includes fourteen images created to accompany the works of French poet Mallarmé, who was a key figure among the Symbolist writers," Davis says. "The illustrations in Poésies are some of Matisse's most elegant works of art."
The second book, Pasiphaé–Chant de Minos (Les Crétois), published in 1944, retells the mythological story of Pasiphae and the Minoan bull, she explains. "For these illustrations, Matisse used linoleum engraving to create white lines on a solid black background, suggesting ancient Greek black-ground vase paintings."
  Jazz (1947) is particularly noteworthy because Matisse produced both the text and illustrations for the book. "Based on imagery from the circus and music halls, the boldly colored illustrations are derived from Matisse's cutouts (papiers découpés), which he referred to as 'drawing with scissors,'" Davis says. "He perfected the technique in the final years of his long career when, confined to a wheelchair and suffering from arthritis, he found it difficult to paint."
The final book in the exhibition, Poèmes de Charles d'Orléans (Poems of Charles d'Orléans) from 1950 was published four years before Matisse's death. "It features his fanciful, curvilinear designs and handwritten transcriptions of the ballads and verses of French Renaissance poet Charles d'Orleans," she states. "Matisse copied poems using colored crayons."
— V — 
ARTICLE CATEGORIES