One step inside Pure and Couture and it is readily apparent that the salon has a distinctive style. Crystal chandeliers hang from the ceiling above each workstation and faux animal-hide rugs adorn the floor. Stylish staff members work quickly and efficiently along a row of white salon chairs situated in front of full-length mirrors. Owners Adrianne Brackett and Wendy Griffin worked hard to create this luxurious atmosphere, but luxury won't be the only thing you happen upon during a visit to Pure and Couture. You're sure to experience a little Southern hospitality as well.
"We wanted to create a metropolitan feel with Southern charm," Griffin relates of the year-and-a-half-old salon. "A place where you feel pretty—a place that makes you feel good about yourself."
Brackett and Griffin have long been in agreement on their vision of opening a luxury salon that caters to client satisfaction in an intimate yet glamorous environment. The duo, best friends for years and "sisters at heart," grew up in Georgia and trained professionally under cutting-edge stylists in Atlanta. After living parallel lives for years, the two stylists' paths finally crossed when they were employed at the same salon. The two quickly became inseparable and discovered that they had similar passions and a vision for a luxury-driven salon in the greater Destin area. They embarked together to pursue their dream.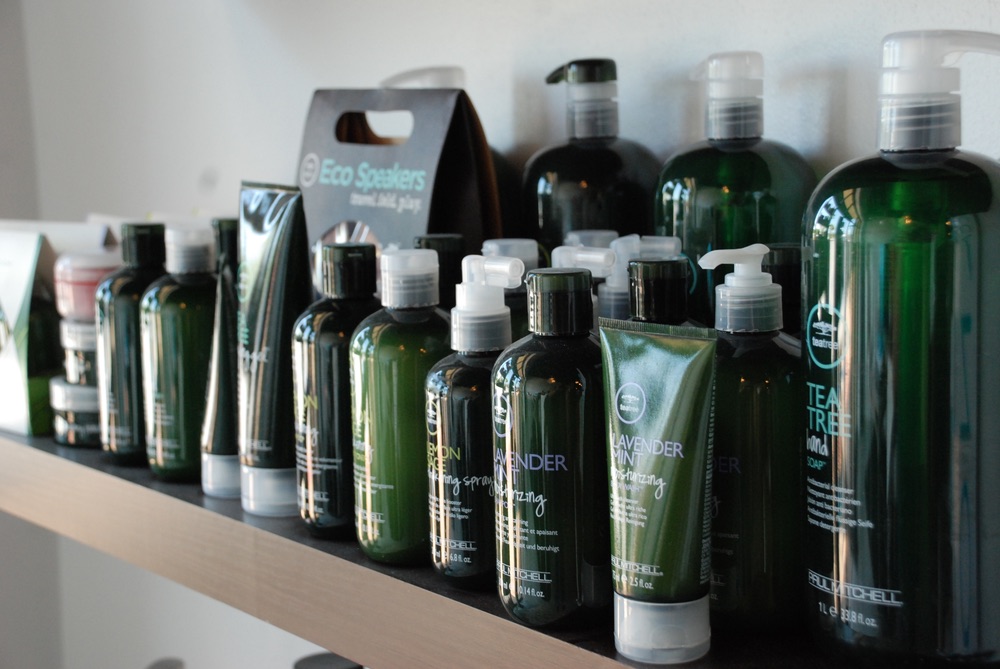 The vision for Griffin and Brackett's salon centered on the idea of a luxe experience––that is, a salon that would be chic, professional, and progressive. Pure and Couture is a Paul Mitchell Signature Salon, boasting an array of the most current and effective products and techniques in the industry. Pureology and MoroccanOil hair care products are two of the salon's best-selling brands, and the salon staff know which products will work best for each individual client and his or her needs. Platinum Seamless hair extensions and a full hair color bar are just part of the many professional services offered by the staff at Pure and Couture. The salon also offers the relaxing Wash House Experience, which features a scalp massage, cleansing shampoo, deep conditioning treatment, and scalp and facial pressure point massage. Combine this with the refreshing scents of aromatherapy and soothing lighting and music for a serene, spa-style pampering session and you have proof that a little luxury can go a long way.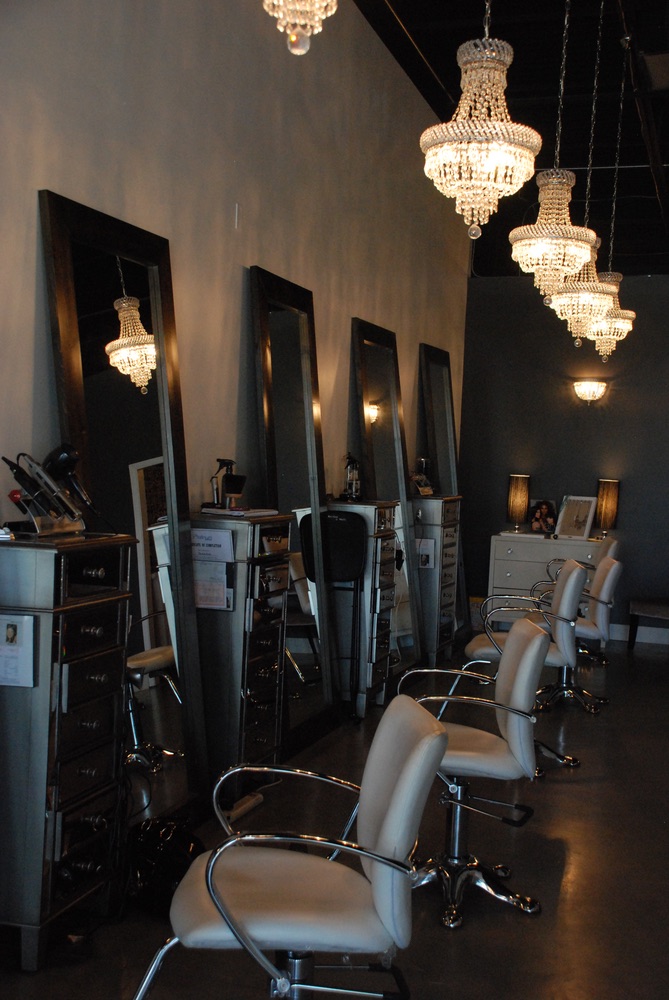 Unlike the high-end salons one might find along Rodeo Drive or Fifth Avenue, Pure and Couture fuses a luxurious atmosphere with Southern hospitality to create an intimate, caring experience. Customers do not just arrive at Pure and Couture for the standard cut-and-color routine. Instead, they are greeted by their first names and offered coffee and often a homemade cookie. And, whether guests are trying something new or are there for the consistently expert service, Pure and Couture's first goal is to ensure that clients simply enjoy themselves.
Such importance placed on customer satisfaction is not surprising, considering the service ethic Brackett and Griffin have worked diligently to incorporate into their business. Passionate about how a bit of pampering can help nurture self-esteem, the duo has previously donated stylist services to Lighthouse Ministries for women struggling through hard times. The salon also offers a program where customers who donate hair tools receive 15 percent off their new tool purchase. Money raised through this program was recently donated to the tornado victims of Alabama and many battered women's shelters.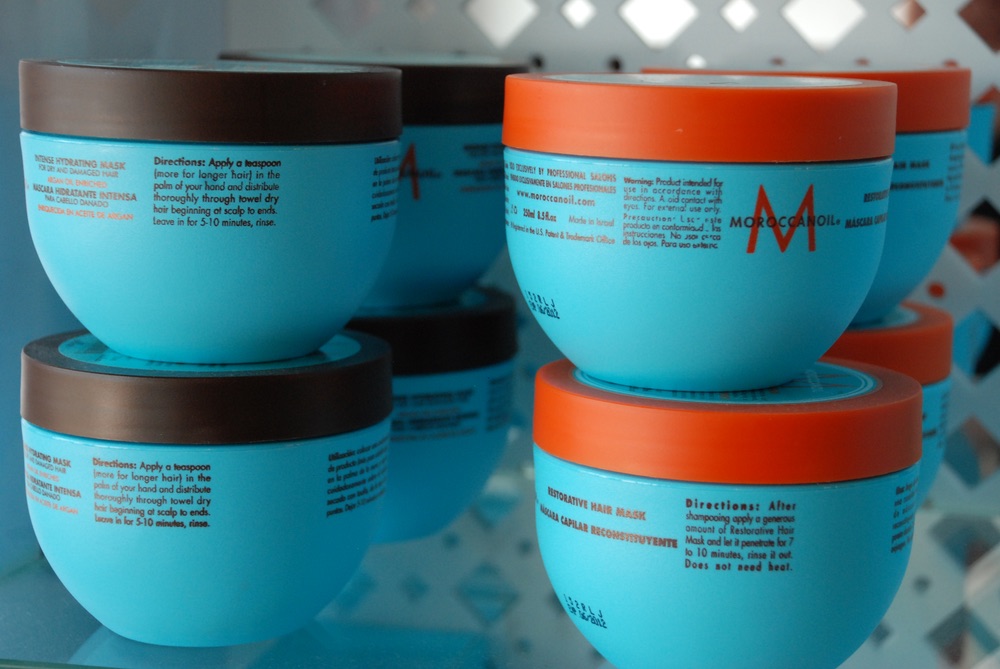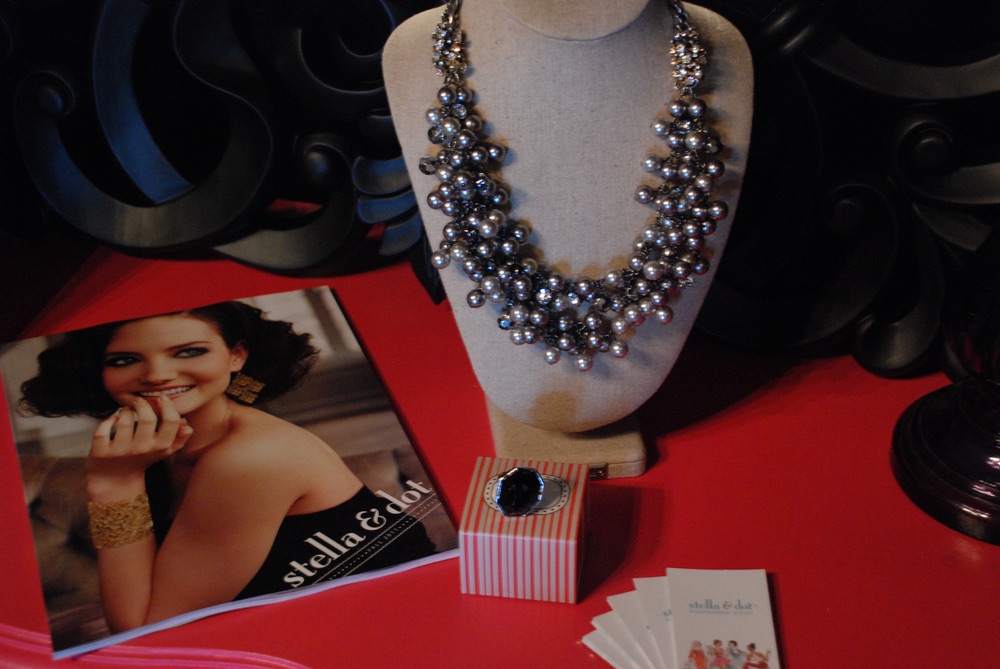 Pure and Couture has implemented a community service initiative from the very beginning. Shortly after opening the salon's doors in January of 2010, Griffin and Brackett encouraged their stylists to collect discarded hair after haircuts. Little did they know, a mere four months later they would be donating this hair to help save nearby waters after the Gulf of Mexico oil disaster. The salon has also taken part in Pink Hair for Hope, a national campaign that encourages salons to offer pink hair extensions and donate the money raised to help fight breast cancer.
By offering cutting-edge beauty and stylist services in a caring, relaxing, and chic environment and actively participating in the betterment of their community, the staff at Pure and Couture has already created a unique salon experience. But there is more to come. This fall, the salon plans to add Xtreme Lashes eyelash extension services and MITCH by Paul Mitchell, a men's line, to their products and services list.
"We see a lot of men starting to come in," Brackett says of becoming a men's luxury product provider. "We've noticed they want to be catered to as well, and we want to be able to offer them that the best."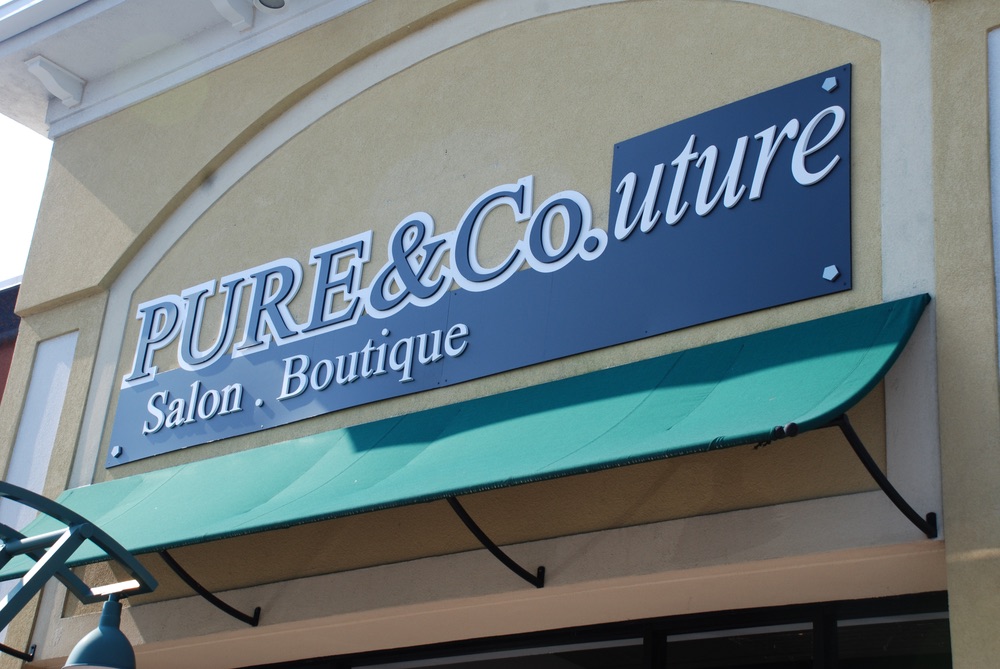 Brackett and Griffin also hope one day to break into the fashion industry and open a wedding and formal gown boutique to go along with their beauty and stylist services.
"I feel like this is just the beginning for us," Griffin predicts.
— V — 
ARTICLE CATEGORIES