PUBLISHER'S NOTE: The Food and Fashion Issue 2013
by Lisa Burwell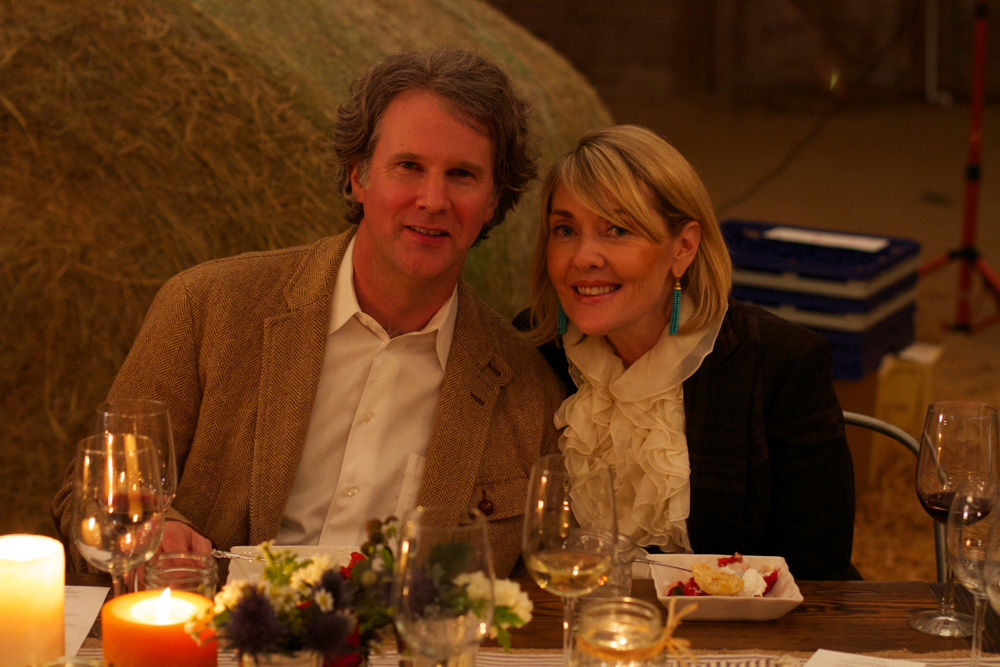 What is so inviting about an enormous rustic wooden table set with Old World–style porcelain dishes and glassware glistening from soft candlelight on the table and sparkling bistro lights strung overhead? That is the question I posed to myself while looking at the beautiful table set for special guests during VIE's Sea + Farm + Table Harvest Dinner on a magical Friday evening, February 15, 2013.
The answer to my question: Anticipation! Anticipation of an exquisitely prepared feast—cuisine of fresh, locally sourced ingredients prepared by Chef Phil McDonald of Table Five—and wines skillfully chosen by Krutz Family Cellars. Anticipation of the camaraderie with individuals who share similar passions in fare and revelry in the midst of down-home music performed by the Dread Clampitt trio. Breaking bread with friends and loved ones is a ritual that is still good for the soul.
Paying attention to details and going the extra mile. Having a passion and caring about absolutely everything played a large part in making magic happen that evening. So few people are artisans of perfection, but that is not the case with Cari DeGregorio of Central Idea Agency. She carefully and thoughtfully crafted a fairy-tale setting against an agrarian backdrop at Arnett's Gulfside Stables in Santa Rosa Beach, Florida. Mammoth partitions of large hay bales transformed the oversized equestrian building into an intimate barn setting; charming decorations and furnishings from Smith's Antiques were the perfect final touches. At the center of it all was the magnificent dining table where the family-style banquet for twenty-eight was to take place.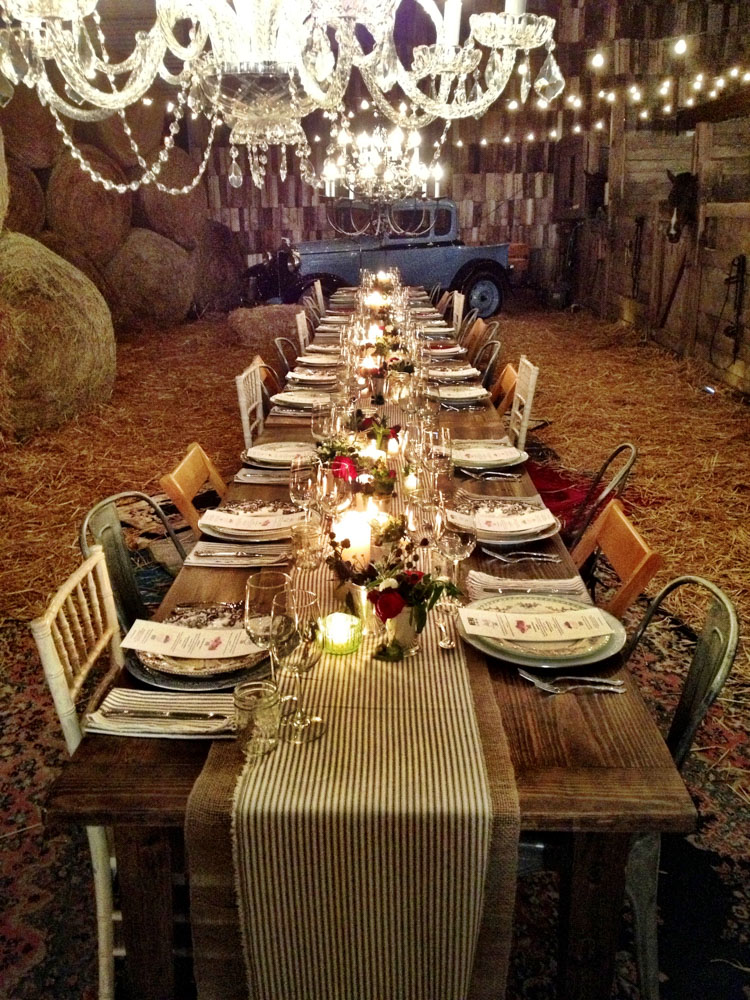 Lights! Camera! Buon appetito!
The harvest dinner celebration took center stage for the feature story and magazine cover of our Food and Fashion Issue. We hope the merging of our cover fashion shoot with a spectacular dinner will delight your senses!
A round of applause to all who made this extravaganza possible! A special thanks to renowned photographer Carlo Pieroni and his lovely wife, Carol Wilson—a model and an invaluable contributor to photo styling! Mille grazie!
To Life!
—Lisa
ARTICLE CATEGORIES