By Megan Waldrep | 
Photography courtesy of Proyecto Nebulosa
Marcos Galindo sat on the couch with a new public policy degree in one hand and his head in the other. Dreams of making a positive impact on his native Mexico shattered with a taste of the political world in college. But, encouraged by his father to take the next step, Marcos applied to the PhD program at the London School of Economics and Political Science and got in. So, to help his son save up some money during the six-month interim, his father bought land in Colima, Mexico, to turn into a farm. It was then that Marcos discovered the education he was looking for wouldn't come from a notable university. It would come from the ground on which he stood.
"I fell in love with the rural work," Marcos says, gesturing out the window of his SUV. "I called my dad three months in and said, 'Dad, this is what I love. I get to wake up very early and organize the people, have lunch and coffee with them, go to work, and try to make an impact on these people's lives.'" Marcos never went to London. Instead, he grew the farm into a business, employed 150 people, became organic and fair trade certified, and exported papayas and limes to major retailers, such as Whole Foods.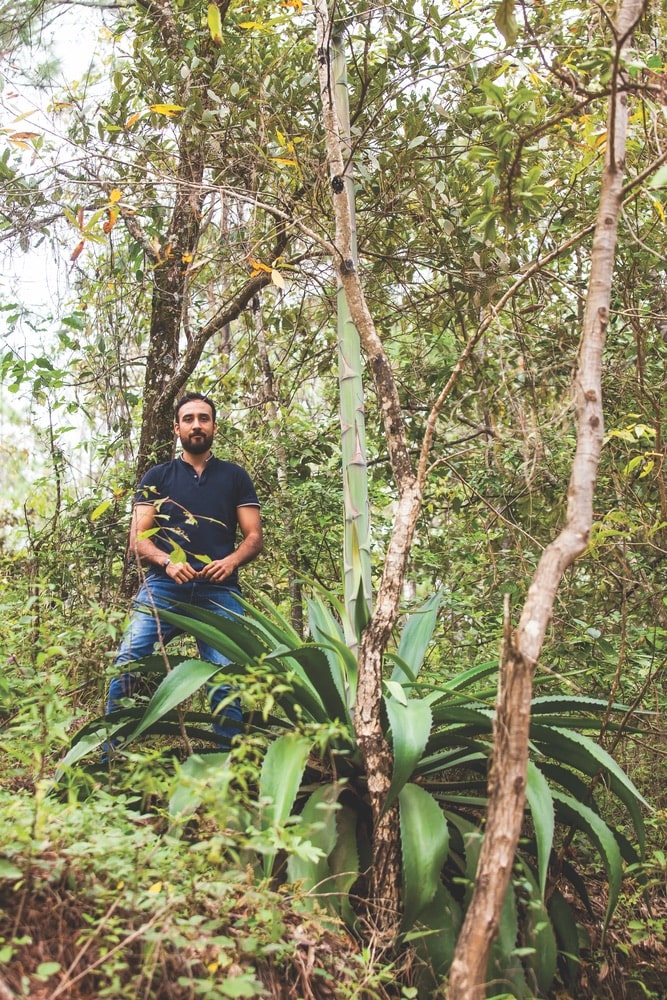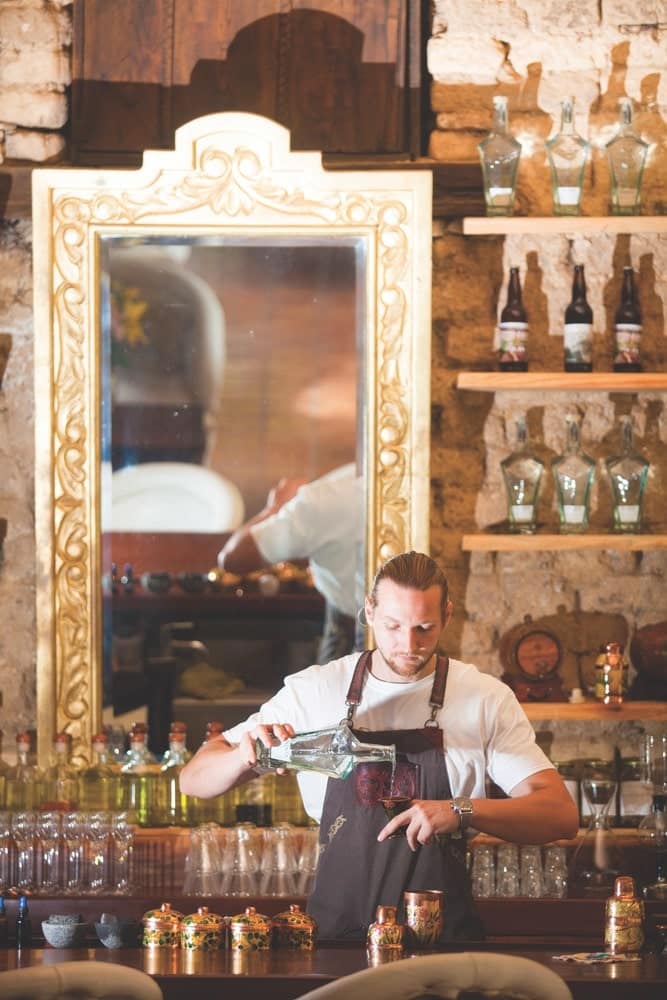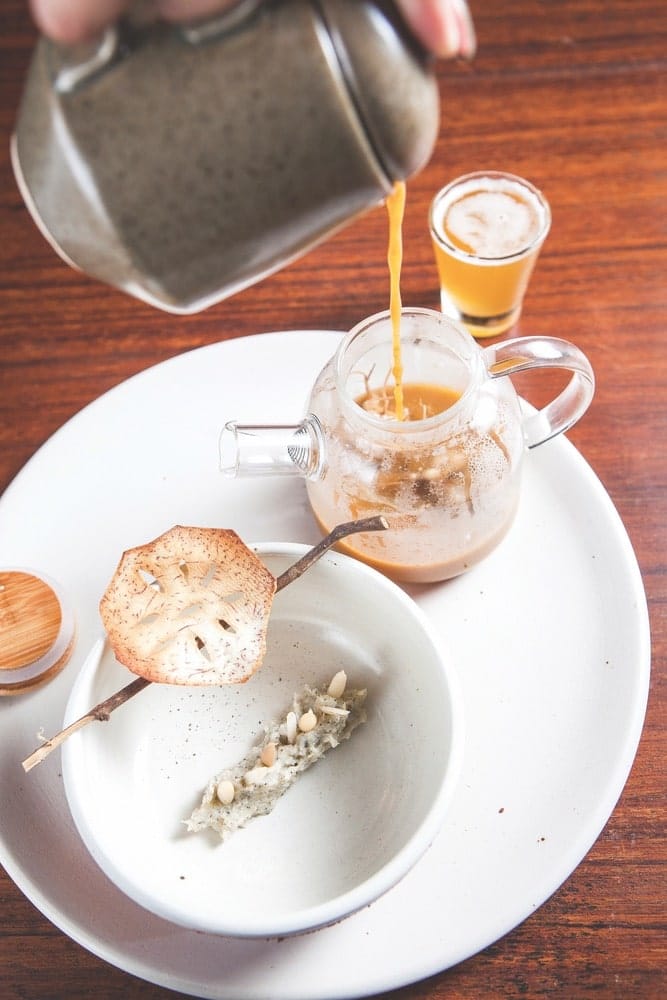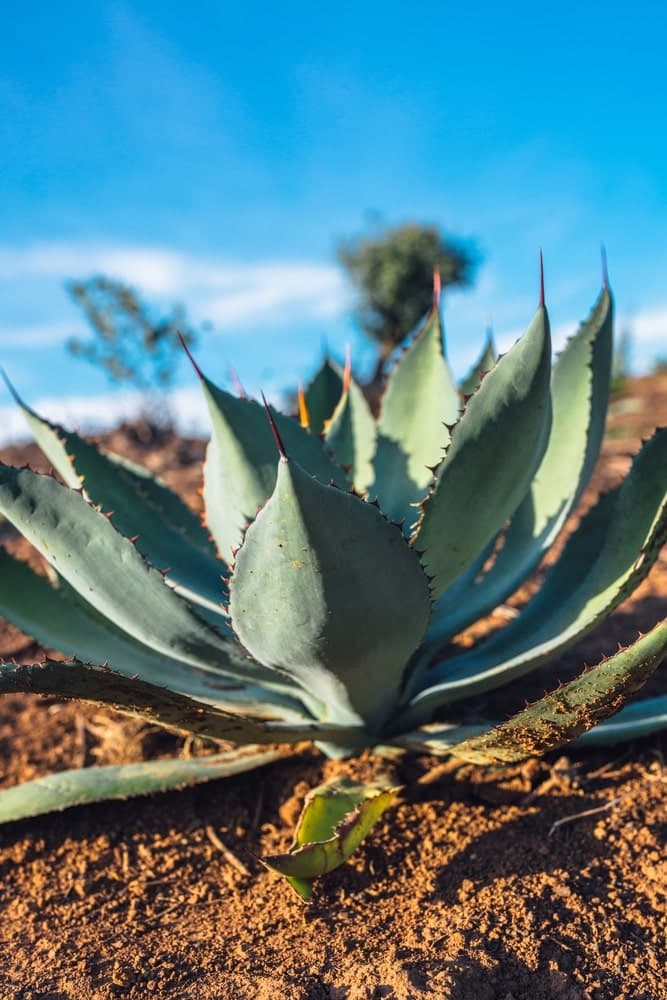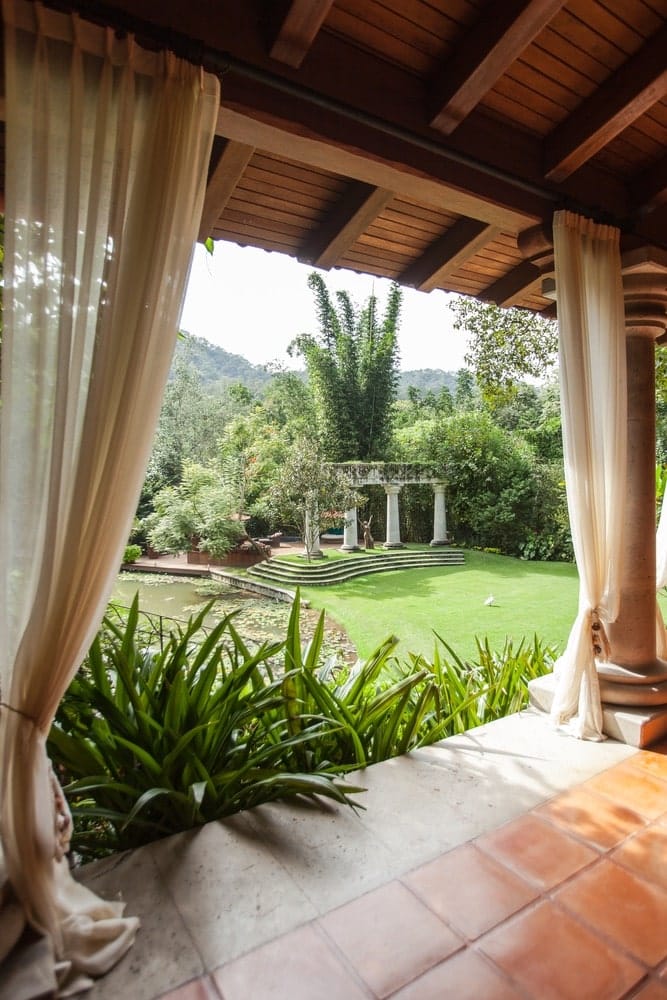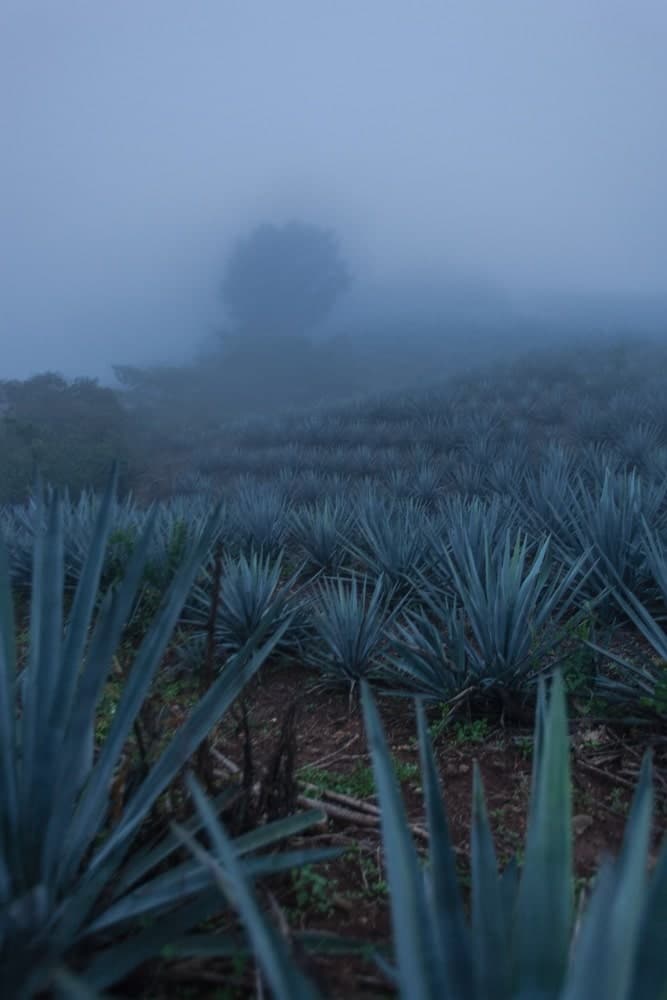 But with growth came more responsibility. For a year, Marcos managed the business side from Texas, away from his wife and two kids (he now has three children under the age of seven) and far from the impactful one-on-one work he loved. Once again, it was time to pivot. He and his wife agreed to sell the business, and Marcos, along with his father, turned a sleepy lumber mill into a stunning hacienda mountain oasis. Finally, the cultural and economic project he longed for had a place to exist. And this was just the beginning.
Marcos navigates up a remote, muddy road and farther into the Sierra Madre Occidental in western Mexico. He's taking four of us to a secret hacienda set inside a cloud forest. So secret that at the time of writing, it had yet to be publicized in the United States. We soon discovered that a cloud forest is just as enchanting as it sounds. Only 1 percent of the forests in the world can claim this title. And with little exposure to wind or sun, the clouds tend to hang around the tree canopy level, creating enough moisture to sustain an impressive variety of life in one small area. Think tall trees with moss, air plants, orchids, and wild ferns growing on them, and a place that jaguars, pumas, and endangered species call home.
"Dad, this is what I love. I get to wake up very early and organize the people, have lunch and coffee with them, go to work, and try to make an impact on these people's lives."
"This is my heritage," Marcos says. "I'm not a historian; I am a sociologist. And as a sociologist, I know the problems in my country." One problem, he explains, is that there are stretches of land and people in Mexico that are forgotten in terms of government support. But traveling to these remote communities, Marcos knew their abilities and what they aspired to build. It was then he questioned how to integrate agricultural work to increase their quality of life. "It's like finding a black truffle in the forest, but here, they sell the liquid for five dollars a bottle on the side of the road," Marcos says. "This is when the new generation has to do something about it because (in Europe), black truffles can sell for a thousand dollars a kilogram. Here, they have something more valuable, but they don't know how to sell it."
The other problem, he says, is that the Mexican youth have very few choices in terms of making a living. Most kids aren't interested in the familial traditions of farming, and since money is an issue for the majority of Mexican citizens, continuing education isn't an option. Instead, they end up in crime, or they cross the border for low-paying jobs. "That's when we thought we have to blend," Marcos says. "We love our culture, we love to research, we love scientific advancement and knowledge, but we are trying to bring it back in a cool way."
It's hard not to become impassioned when listening to Marcos. It's the way he uses his hands when speaking, the gleam in his eyes when describing the mountain, how his voice resonates with tones of hope. This continuing thirst for knowledge has led Marcos's journey and attracted a tribe of talented people that help bring his vision to life in the form of Proyecto Nebulosa. (Nebulosa is the Spanish word for "nebula.") For example, he called world-renowned mixologist and concept developer Martin Kovar and asked him to create an experimental and innovative bar using ingredients from the land. Then came chefs Alex Gómez and Nicolás Nieves to realize his dream of creating a restaurant where people can try foods grown and harvested in the cloud forest. Another essential member of the team is botanist Mónica Rivas, who leads research on endemic plants.
The second focus is on discovering ways of teaching local communities how to preserve ancient agricultural traditions to build a higher quality of life.
Together, they've worked for three years to research the forest and figure out ways to utilize their findings in the gastronomy (the art of choosing, cooking, and eating good food). Even now, the team travels together on a three-day mountain trip each week to explore different parts of the land. They've since found about forty-five species of vegetables, fruits, and flowers they believe were used in the ancient civilization to cook and to heal.
Proyecto Nebulosa has two primary focuses. The first is on sustainable agriculture: they raise everything from coffee to turkeys. The second focus is on discovering ways of teaching local communities how to preserve ancient agricultural traditions to build a higher quality of life. As if this wasn't enough, they've created Nebulosa Camp, which includes fifty kids from the local communities. One month each year, Marcos and the team choose ten of the most committed students and bring them to the hacienda. The students learn chemistry (through beer brewing and the distillation process), marketing, storytelling, gastronomy, botany, wildlife, and more. There's even a botany professor at Brandon University in Canada working to send his master's degree students to do scientific research with Proyecto Nebulosa.
With the simple dream of making a difference, Marcos and the team lead by example rather than ego and think globally yet act locally. They have created a place where living off the land results in the advancement of every person involved. "When I bring my kids and they see what we're doing, that's when I know we made the right choice," Marcos says. "It's not about money. It's about continuing tradition."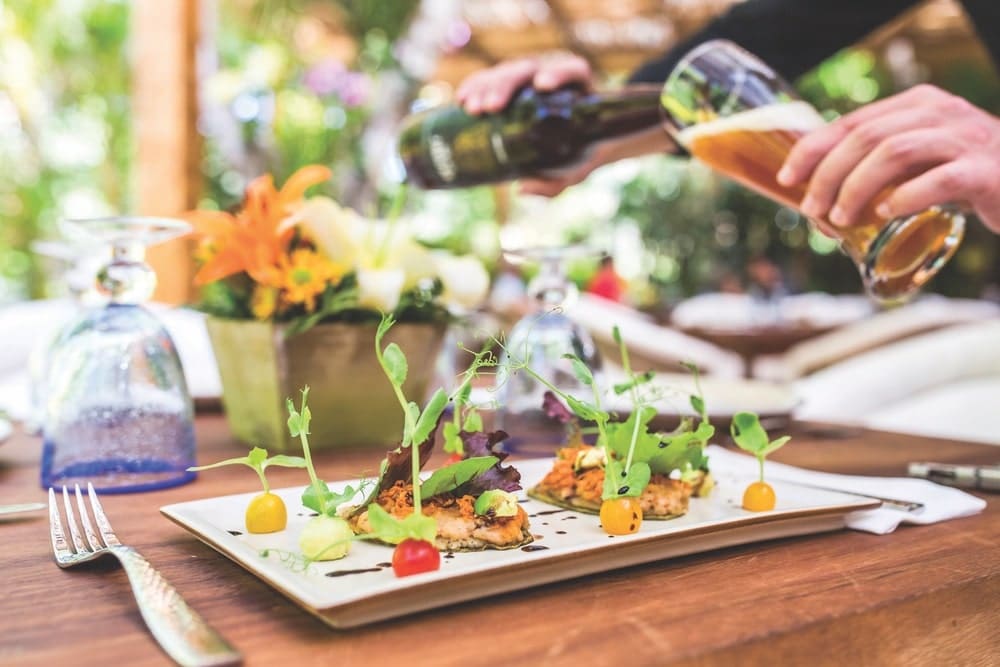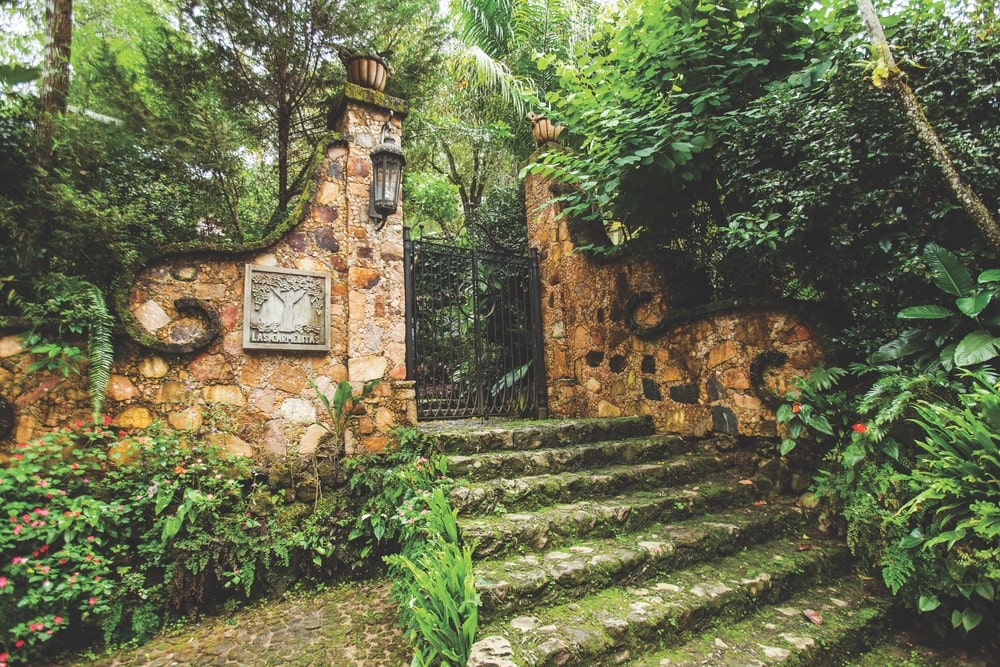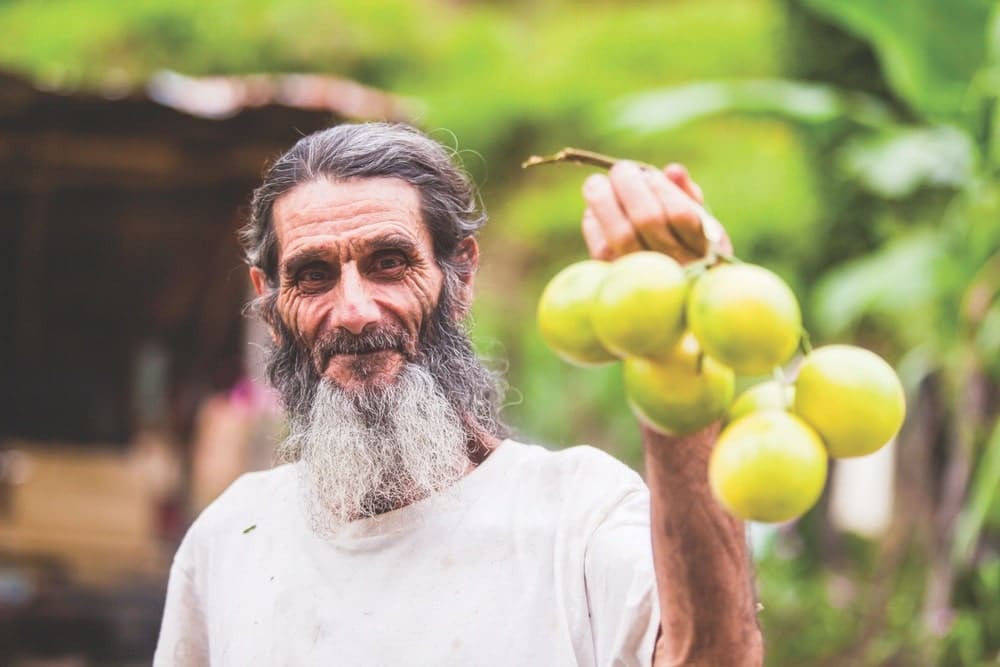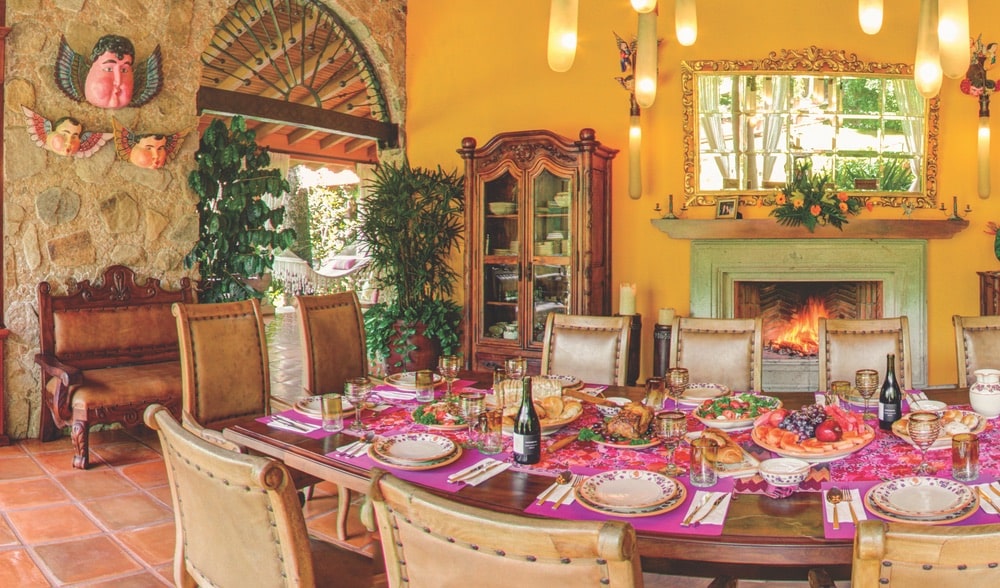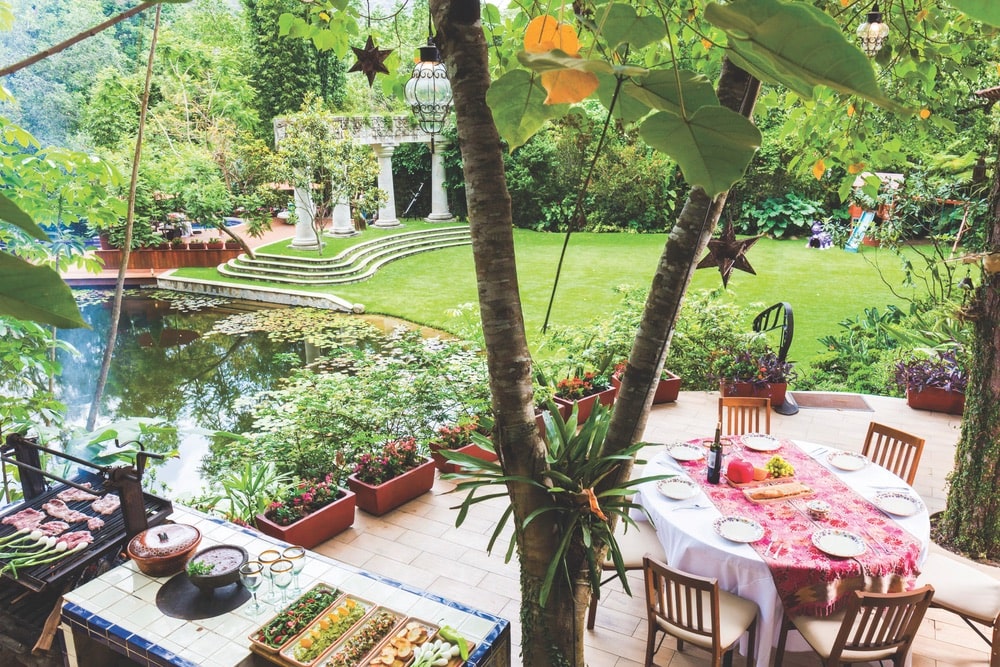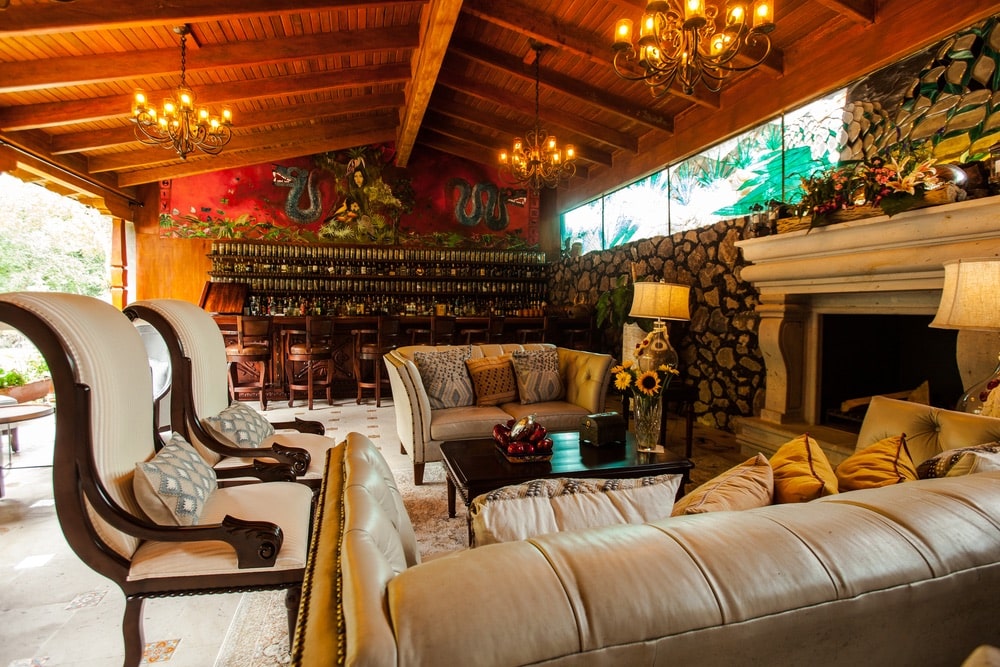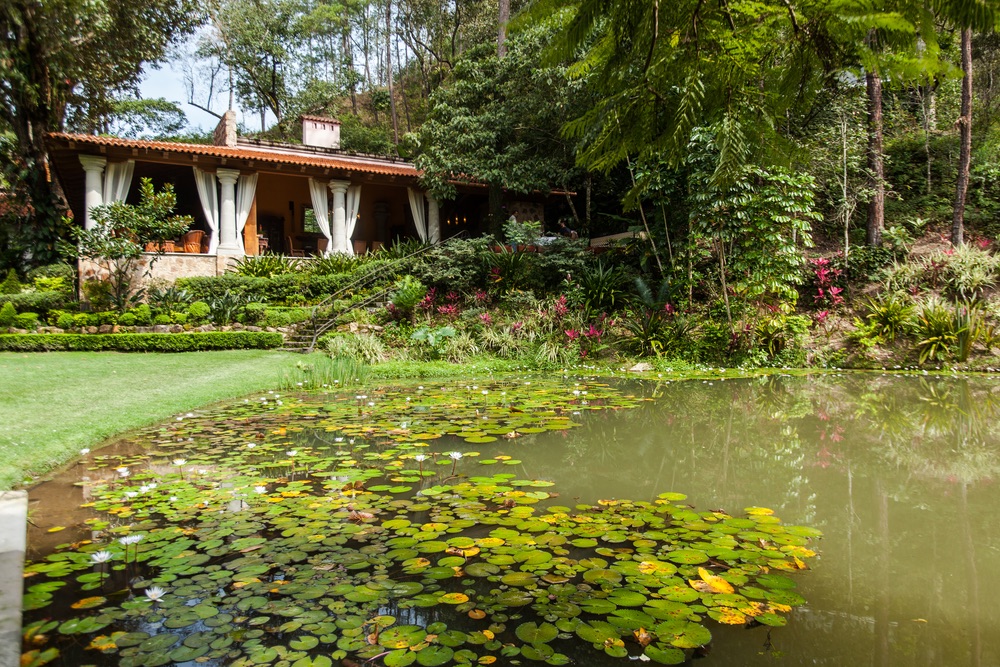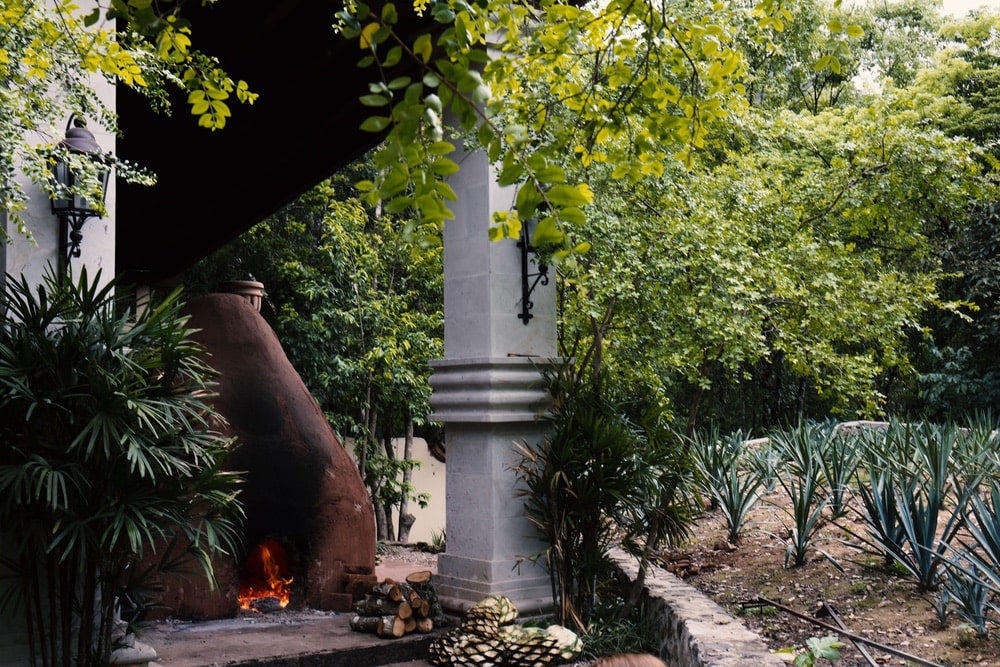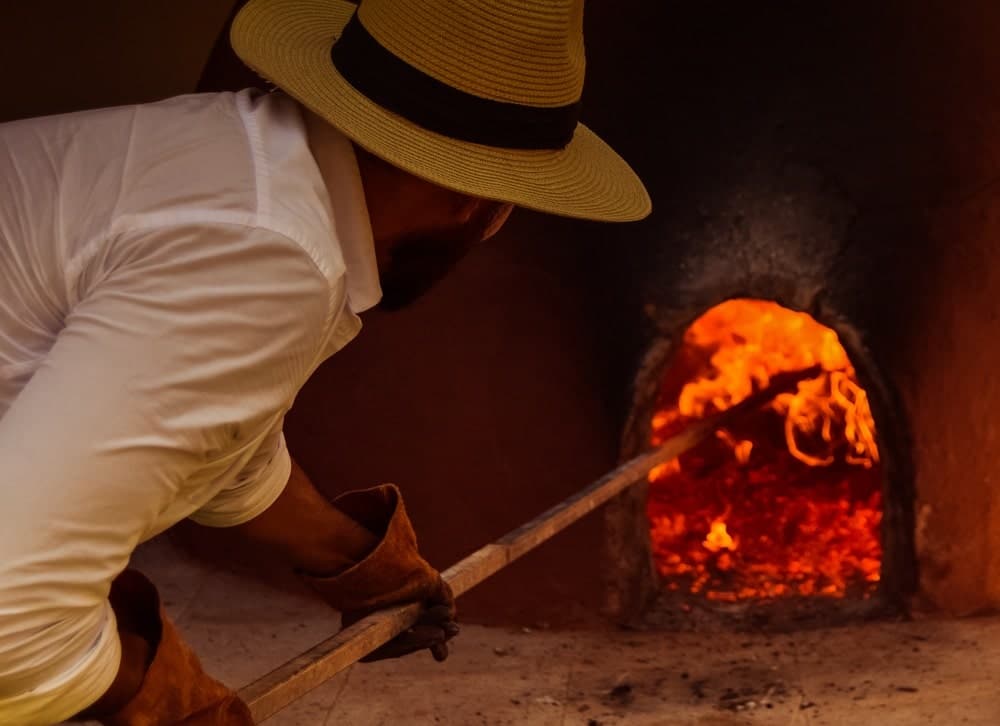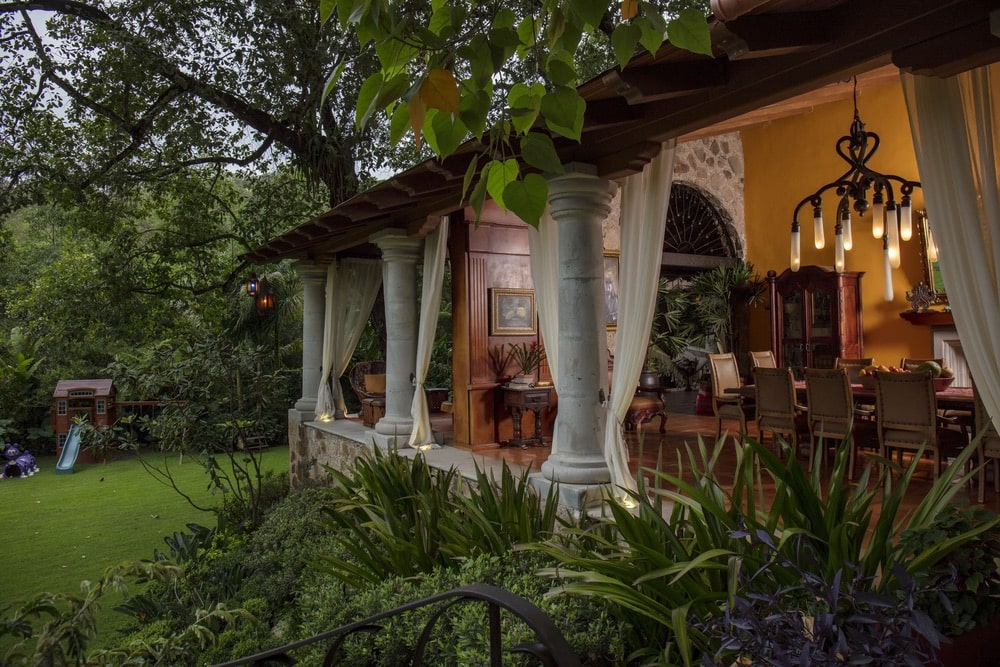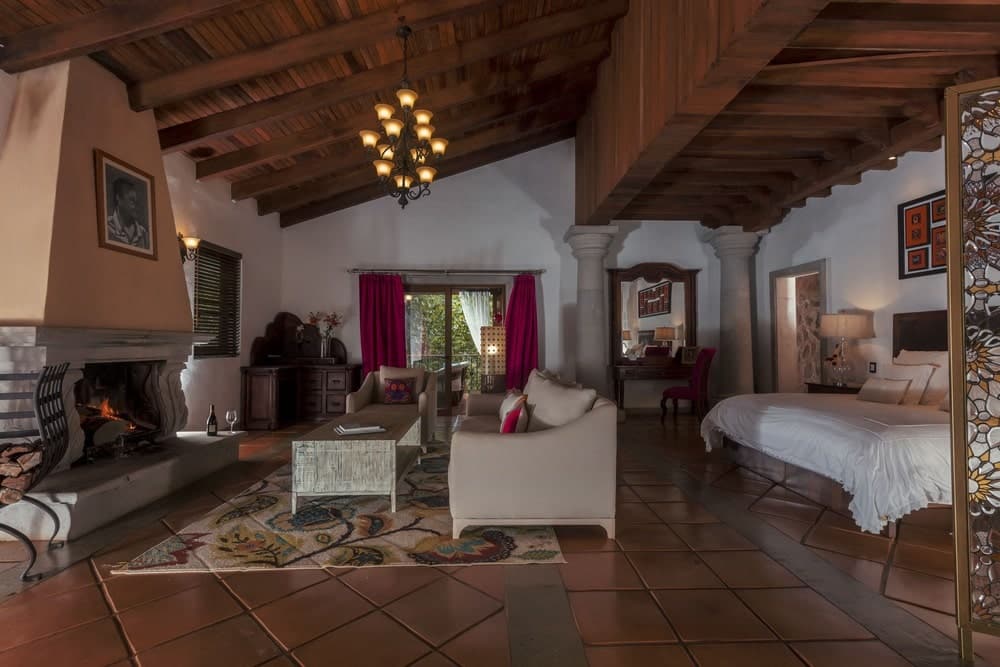 Proyecto Nebulosa Is . . .
Jardin Nebulosa: Located in the charming town of San Sebastián del Oeste, this revolutionary establishment uses ingredients from the central region of the Sierra Madre Occidental. The menu features a bounty of traditional dishes reimagined with flavors that change with the season. "We have a biodynamic farm where we try to preserve what we find in the mountains," Marcos says. "We have a Mexican plant engineer that's helping us grow everything we find in the mountains so it's sustainable." (JardinNebulosa.com)
Ninfa Raicilla: Named after an endemic species of hummingbird that the Proyecto Nebulosa team has discovered and is presenting to the Smithsonian, Ninfa Raicilla is a distilled spirit with a potency similar to that of moonshine. It is made from wild agave plants found in the mountain area and is produced using ancestral methods that are around five hundred years old. "As a young Mexican, it's important to do it the way it's supposed to be done," Marcos says. "It feels like you're continuing with something, and you cannot put value to that." (NinfaRaicilla.com)
Nebulosa Cerveza Artesanal: Brewed at the hacienda under the watch of head brewer Mariana Dominguez, the beer comes from ingredients found in the cloud forest, such as herbs and fruits, as well as water from the natural springs nearby.
Hacienda las Tres Carmelitas: Twenty-eight miles north of the Puerto Vallarta international airport and seven miles from San Sebastián del Oeste where the Jardin Nebulosa restaurant resides, the hacienda is an incredible combination of colonial and modern architecture. Its landscape design rivals a Hollywood movie set. A short walk behind the hacienda leads you to Plaza Maria Colima, where you can witness the production of Nebulosa Cerveza Artesanal and Ninfa Raicilla or take a seat at Cantina Experimental, the innovative bar led by acclaimed mixologist Martin Kovar.
— V —
---
To learn more about Proyecto Nebulosa, book a stay at Hacienda las Tres Carmelitas, plan a feast at Jardin Nebulosa, or learn how they make their small-batch artisanal spirits, visit ProyectoNebulosa.com.
ARTICLE CATEGORIES