In Old Florida, the Lowly Oyster Comes out of Its Shell
By Adam Rothschild | 
Photography by Steven Gray
On a brisk, bright Sunday afternoon, several hundred people milled about the grounds of the Barkley House, a nineteenth-century estate located on the waterfront in the colonial-era seaport of Pensacola.
They sipped Scotch, slurped oysters, and puffed on handmade cigars prepared by the tobacco rollers who had set up shop on the lawn. Peat & Pearls was in full swing. This two-day celebration of Scotch and regional farm-raised oysters, sponsored by Glenfiddich and VIE magazine, featured a walkabout tasting event and a VIP dinner with Food Network celebrity chef James Briscione and his wife and business partner, Brooke Parkhurst.
The posh affair, which resembled something between an old Southern garden party and a Low-Country oyster roast, was just one part of Foo Foo Fest, a two-week cavalcade of culinary and artistic delights that takes place here each November. The festival—and Peat & Pearls—are evidence of a more significant transition that has rocked this sleepy port town in recent years, taking it from a bastion of Old Florida to a beacon of the New South.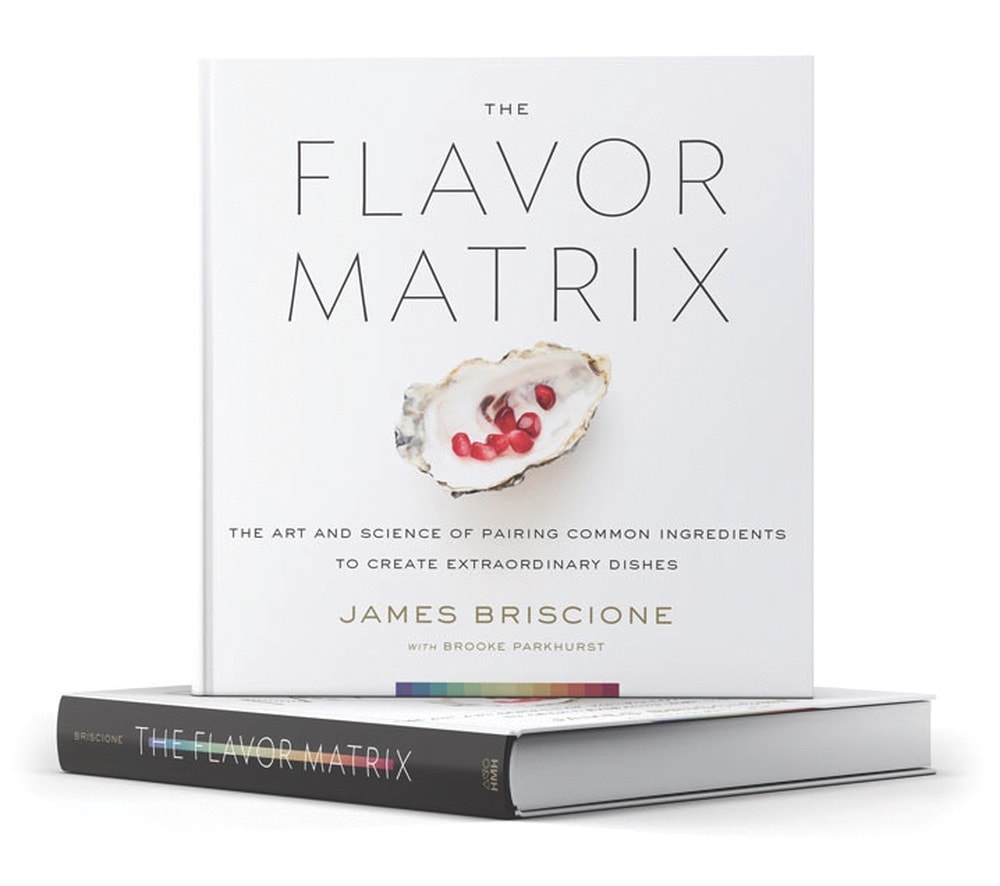 Hard Times in Old Florida
Perched at the westernmost end of the Sunshine State, Pensacola has long been known for its sugar-white sands, turquoise waters, and little else. The beaches of Santa Rosa Island—just over the bay from downtown—are a veritable mecca for tourists from throughout the Southeast.
The rest of the city, though, has remained solidly Old Florida.
Consider East Pensacola Heights, located just over the bayou from downtown. It was here, in 2015, that archaeologists uncovered the remains of the first European multiyear settlement in America, the colony founded in 1559 by Spanish conquistador Don Tristan de Luna. Among the finds were bushels and bushels of spent oyster shells, a favorite among protein-starved settlers. The local appetite for shellfish hasn't waned in the intervening centuries.
Case in point: just a few blocks from the Luna site is the Marina Oyster Barn. The landmark restaurant has stood on the shore of Bayou Texar since the 1960s. Ever since, residents have bellied up to the bar to order fried mullet, hush puppies, and shellfish by the plateful.
At one time, most of the oysters served here were local, hauled from the bay just a stone's throw away. That hasn't been the case for quite some time now. It's a familiar story. Overharvesting and natural and manmade disasters over the past ten years or so have taken their toll on wild reefs, and the region's traditional oystermen have suffered as a consequence.
New aquaculture techniques, however, have fostered a renaissance. A new breed of oysterman is preserving working waterfronts, restoring coastal environments, and reviving regional varietals of oysters that, in many cases, haven't been seen in decades.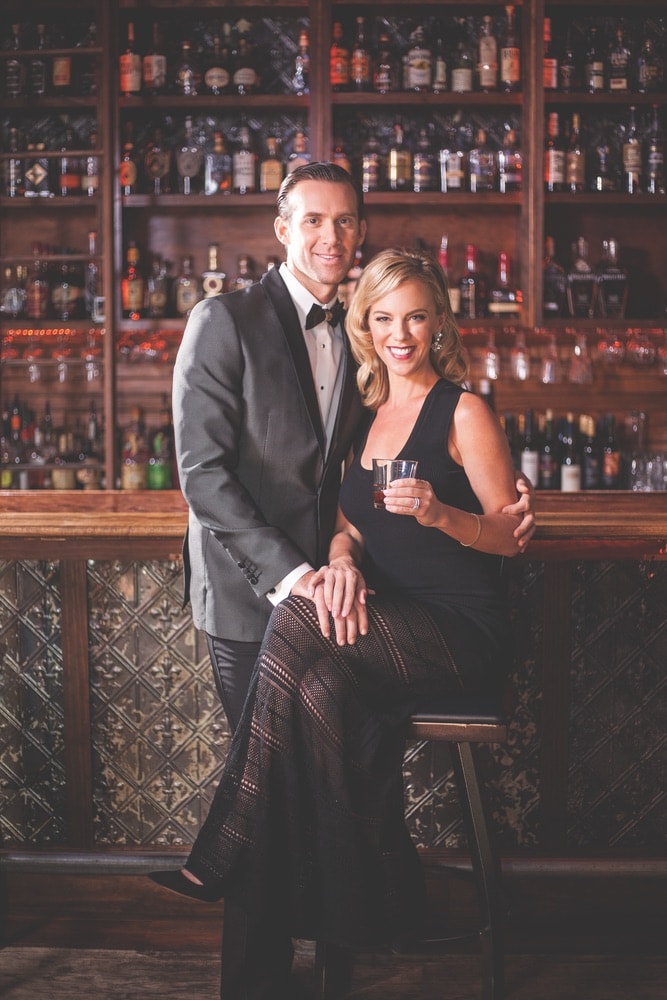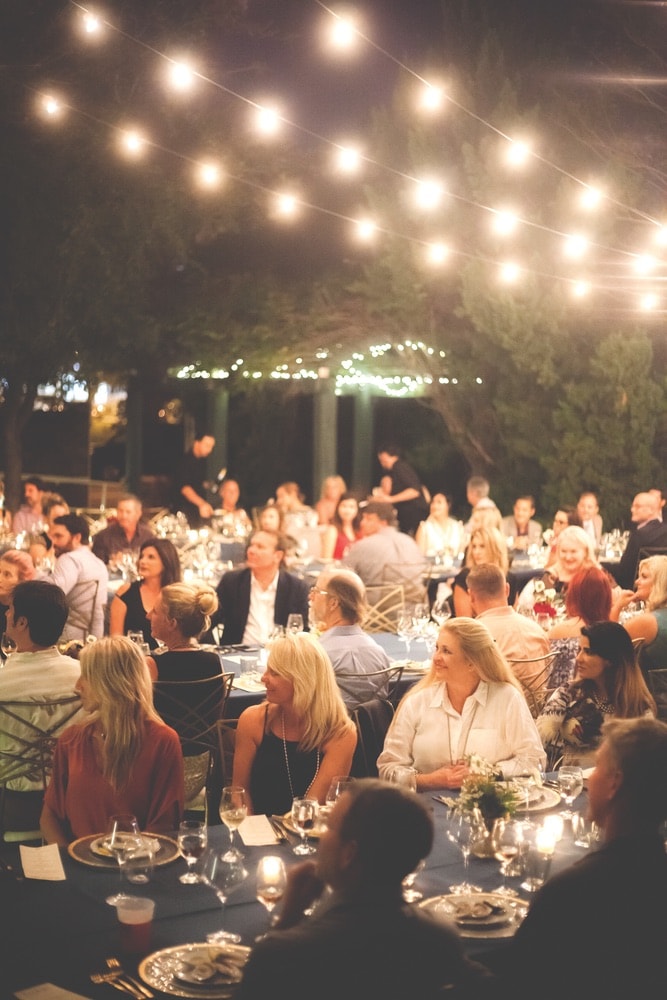 Changing Tastes in the New South
Around here, Pensacola Bay Oyster Co. deserves credit for bringing local oysters back to the table. Owner Don McMahon, a career insurance executive, started the company in 2016 to revive the historic East Bay fishery.
The company harvested its first crop last year—to much fanfare—and will be harvesting a second this spring. Thanks to McMahon, local oysters are once again on the menu at the Oyster Barn, as well as at fine dining establishments in the city's burgeoning urban core.
These days, that core is beginning to look less like Old Florida and more like the New South.
If you want a better glimpse of this newer Pensacola, just look to James Briscione. The young chef grew up just down the road from the Oyster Barn, on a bluff overlooking the bay where McMahon now tends his crop.
In the years since he left home, Briscione has become an accomplished chef, an author, and a Food Network personality. As director of culinary research for the Institute of Culinary Education in New York City, he's been at the forefront of innovation in the food world.
Now, he and wife Brooke Parkhurst—also a Pensacola native and the other half of their brand, The Couple's Kitchen—are bringing all that experience back to Pensacola, where they plan to open a new restaurant this year called Angelena's.
"This concept is going to marry the two things we love most," Briscione says, "the classic cuisine of Italy and the culinary traditions of the Gulf Coast."
The project—a partnership with restaurateur Collier Merrill and developers Quint and Rishy Studer—will be located just one block off Palafox Street, the city's main commercial artery, which has seen hundreds of millions of dollars in investment over the last few years. The restaurant will be adjacent to a brand-new $55 million retail and residential development called Southtowne, also owned by the Studers.
This sort of investment—and the optimism it inspires—were enough to persuade the duo to give up the Big Apple and cast their lot in with their hometown.
"Pensacola has evolved from a 'beach-first' city into a cultural destination," says Parkhurst. "We really think what has occurred in our hometown is nothing short of a renaissance."
This renaissance has as much to do with food as it does steel and concrete—and oysters are as good an indicator of this shift as any.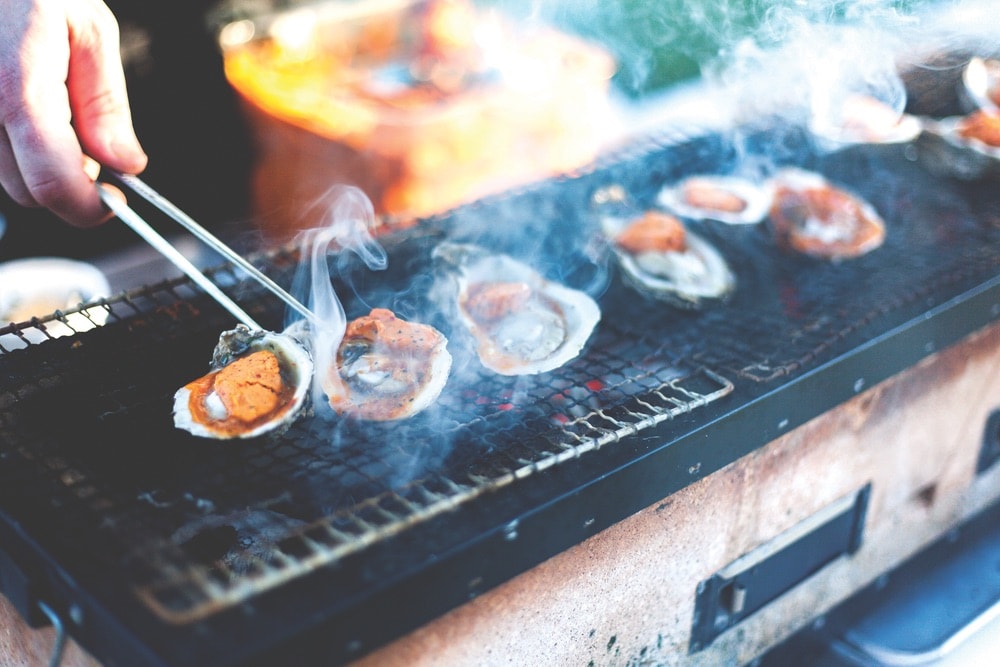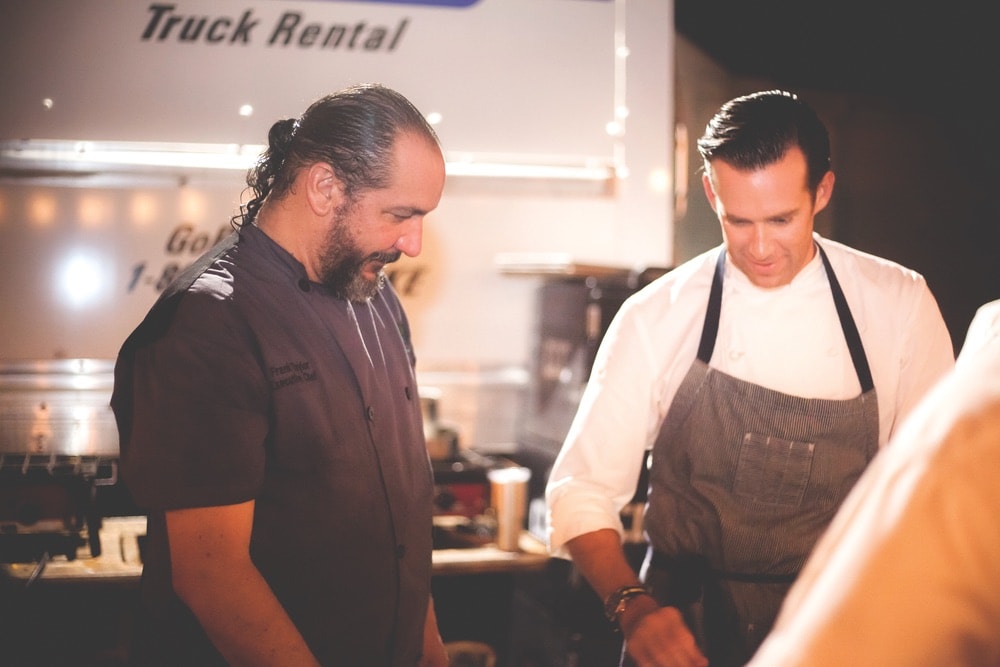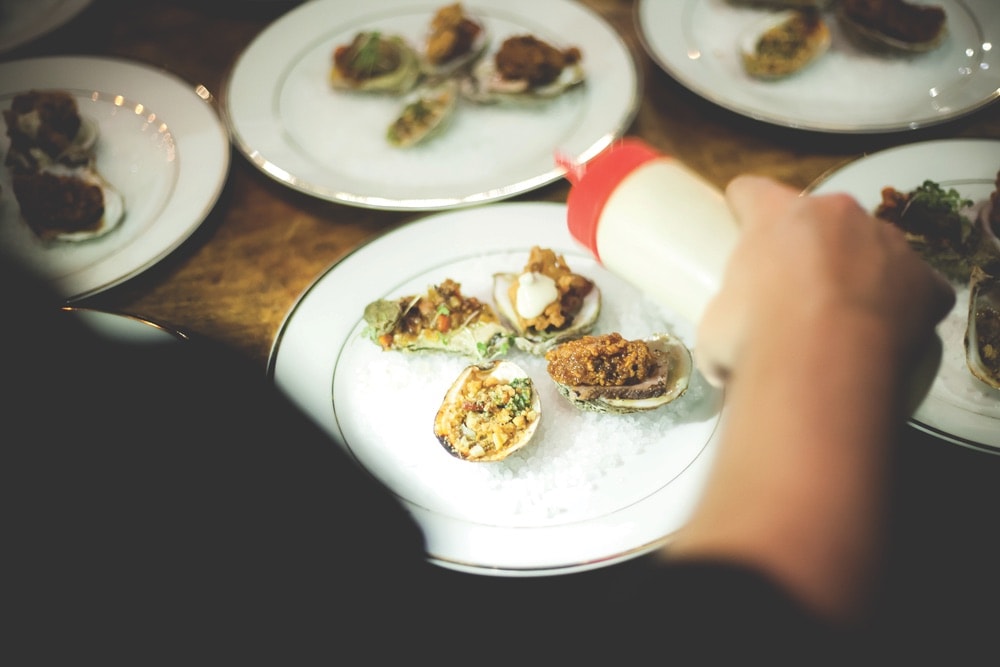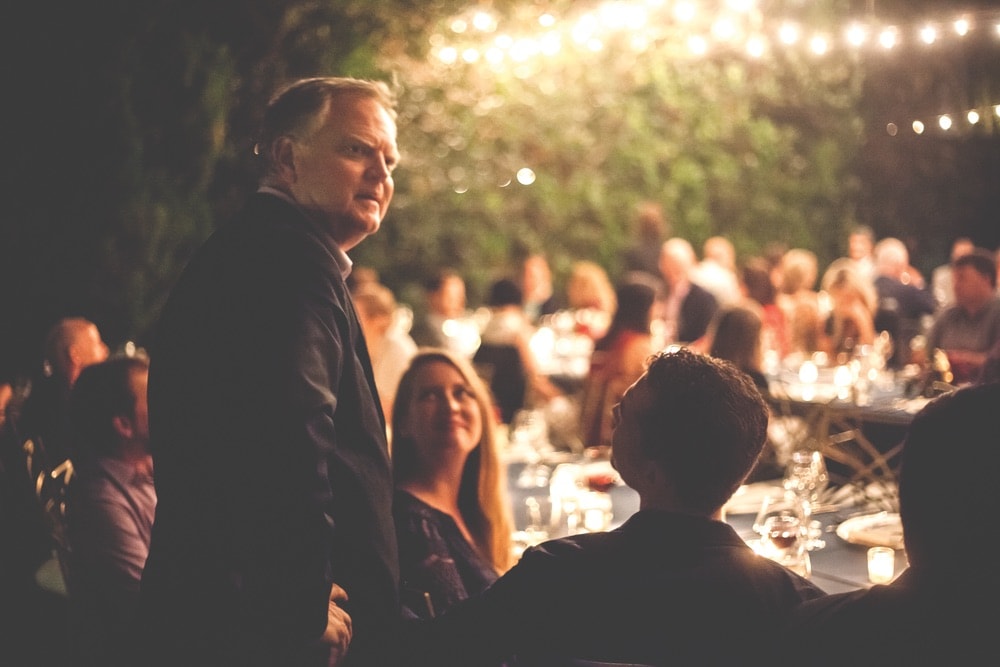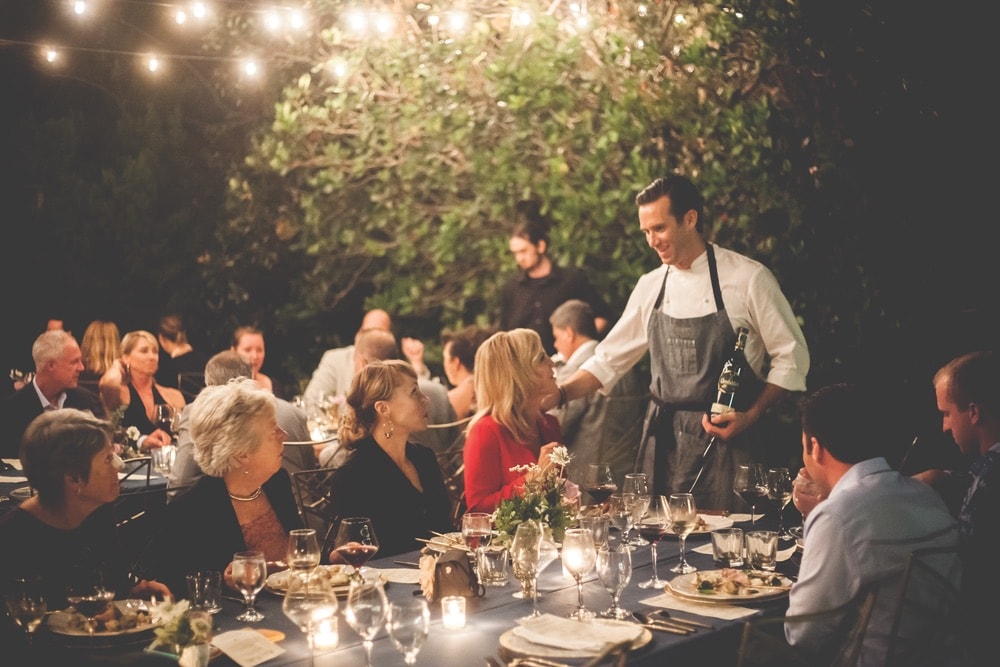 Half Shell, Full Circle
"Oyster culture on the Gulf Coast has always bothered me," admits Briscione. "It was an embarrassment of riches that led to oysters being undervalued. I feel like that attitude is coming full circle. Now, as oyster farms are popping up all over the Gulf Coast, there is a newfound appreciation for the effort, time, and passion that go into getting these oysters to our table."
This appreciation was on full display at Peat & Pearls, which benefited the oyster shell recycling program run by Keep Pensacola Beautiful. T.S. Strickland, an adman turned oyster evangelist, conceived and organized the event.
"The boutique oyster movement has made oysters 'sexy' again," Strickland says. "Oysters are a very humble species. They're filter feeders, and they embody the characteristics of their environment in the same way grapes do."
Whereas wine aficionados have long talked about "terroir"—a term that denotes the way climate, soil, and husbandry impact flavor—it is now common to hear oyster connoisseurs rhapsodizing about "merroir," the marine equivalent.
"The same species of oyster grows from Miami to Maine," Strickland says, "but that oyster will taste completely different from one place to the other, based on the environment in which it was grown and the people who raised it."
Briscione and Parkhurst—whose new book, The Flavor Matrix, is all about the science of flavor—agree. "Slurping a freshly shucked oyster truly allows you to taste the waters it came from," Briscione says.
Peat & Pearls featured Scotch tastings by Glenfiddich, cocktails by Pensacola's Old Hickory Whiskey Bar, and oysters from more than a dozen Gulf Coast farms. Each oyster producer was paired with a local chef, who was responsible for creating one cooked and one raw preparation. The format allowed guests to meet and mingle with the farmers, hear their stories, and ask them questions. It was a profoundly educational—as well as delicious—experience.
The event culminated the following evening with a lavish five-course dinner prepared by Briscione and guest chef Frank Taylor of Pensacola's Global Grill. The dinner, presented by SOHO Events and Rentals, featured a guided oyster tasting by seafood guru Chris Nelson of Alabama's Bon Secour Fisheries.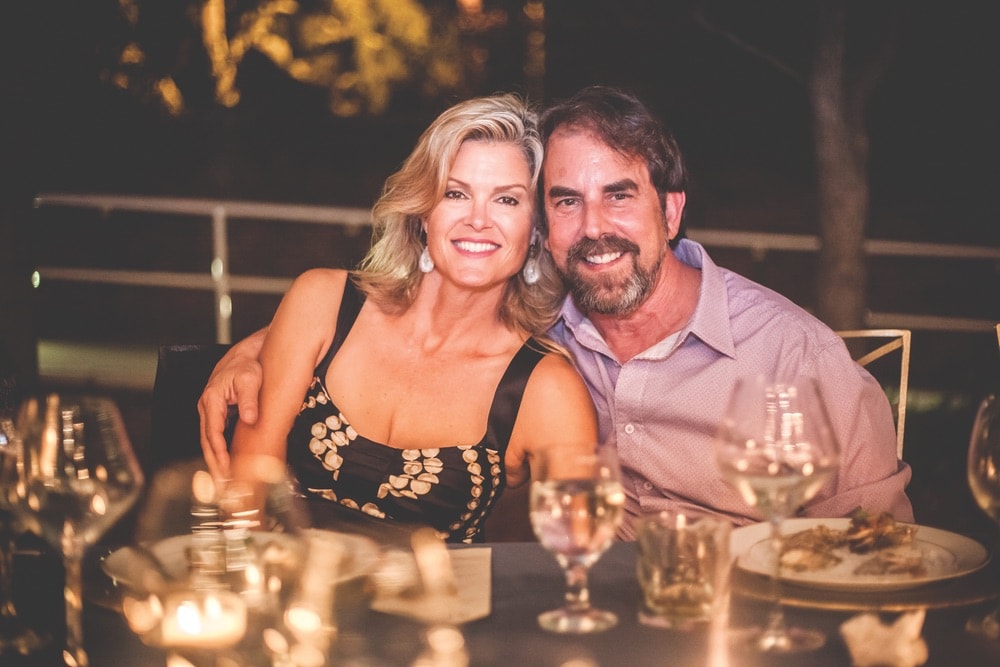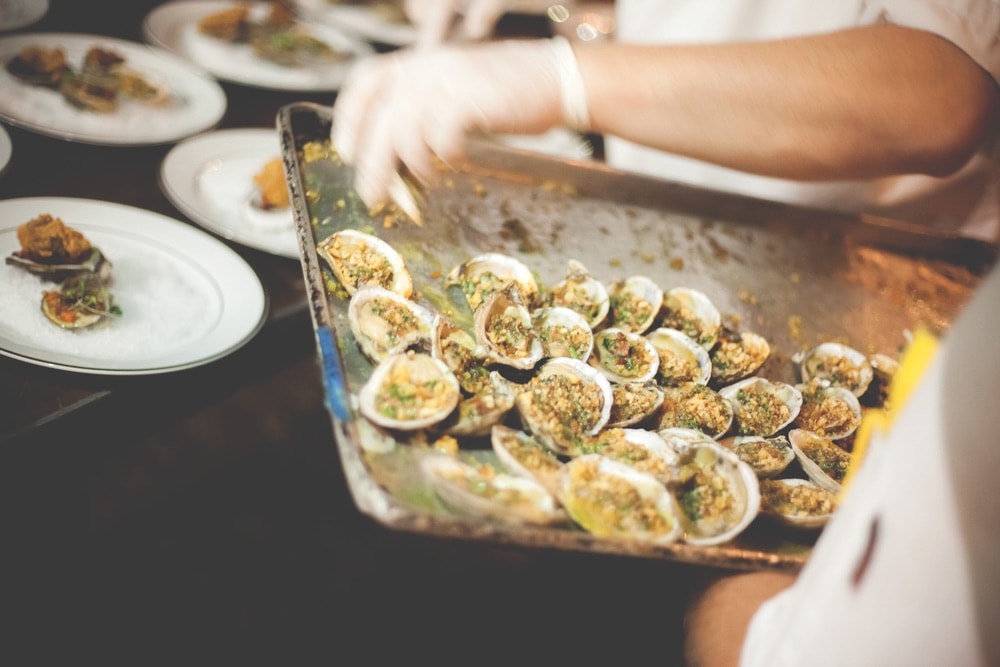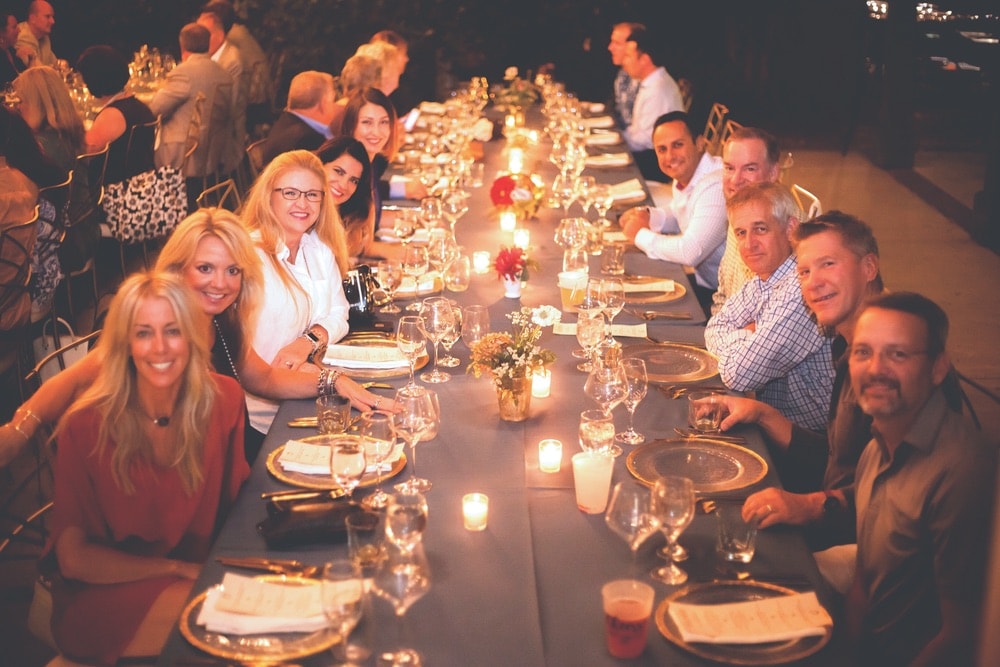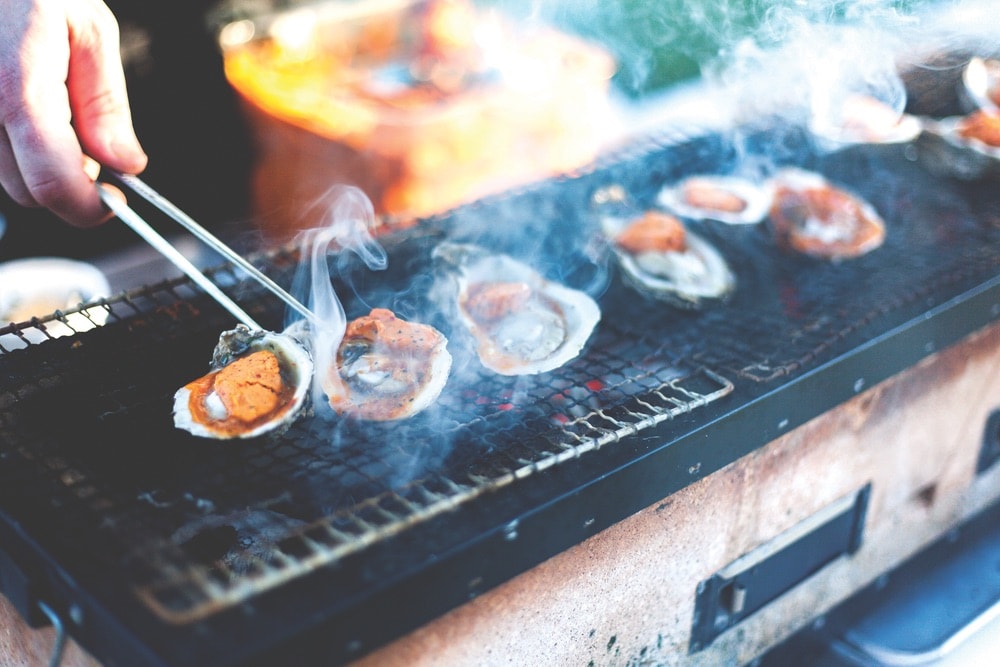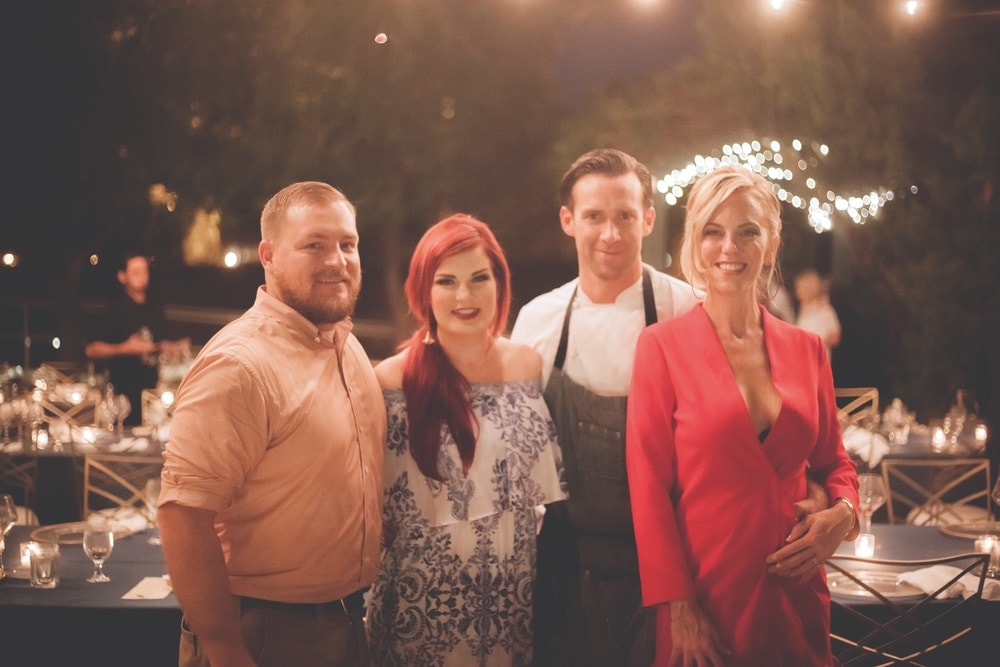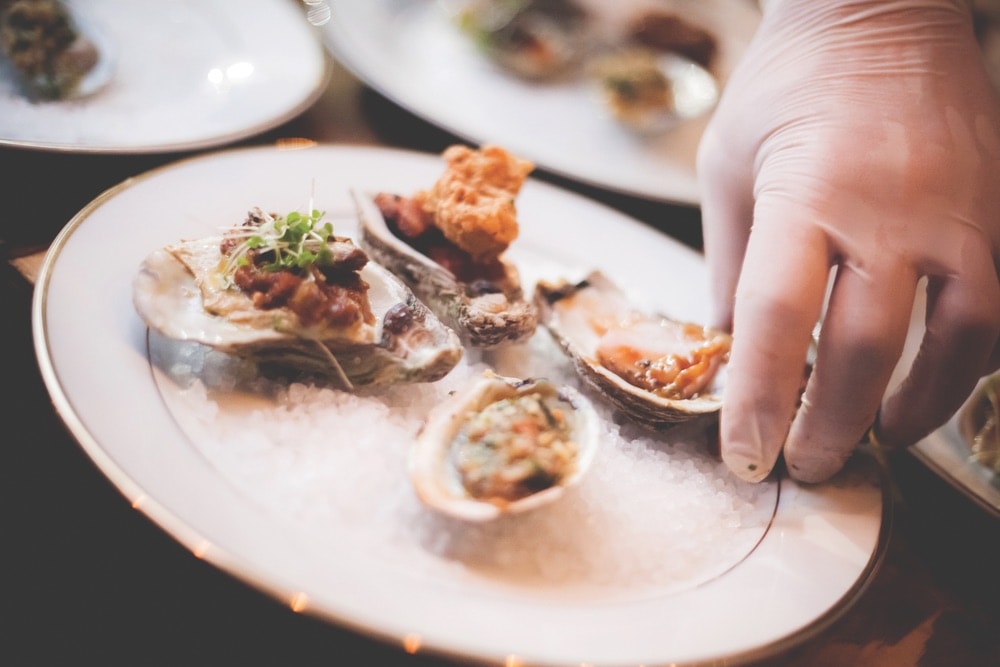 A Natural Pairing
Allan Roth, a national brand ambassador for Glenfiddich who attended the event, said whiskey and oysters were a natural pairing—though perhaps a novel one for American consumers.
"Scotland has a tremendous amount of coastline relative to its size," Roth says, "and so the people there are no stranger to oysters.
Our whiskey, with its combination of sweetness and light spice, really pairs nicely with the sweetness of a lot of oysters and is complemented by their brininess."
Beyond this, Roth said he saw a natural affinity between his company's values and those of the new class of oyster farmers cropping up along America's coasts.
"We've been making Glenfiddich for 130 years now, and our company has been maintained by the same family all along," Roth expounds. "I think the fact that a lot of oyster farms are run by families as well gives them the same benefits we have. We have this incredible independence that allows us to create single malt in a way that it hadn't been produced before and to explore flavor combinations that hadn't been explored previously."
In the same way, Gulf Coast oyster farmers are pushing the boundaries of their craft. One of these producers, Panacea Oyster Co-Op, raises shellfish in the pristine waters of Oyster Bay near Apalachicola, Florida.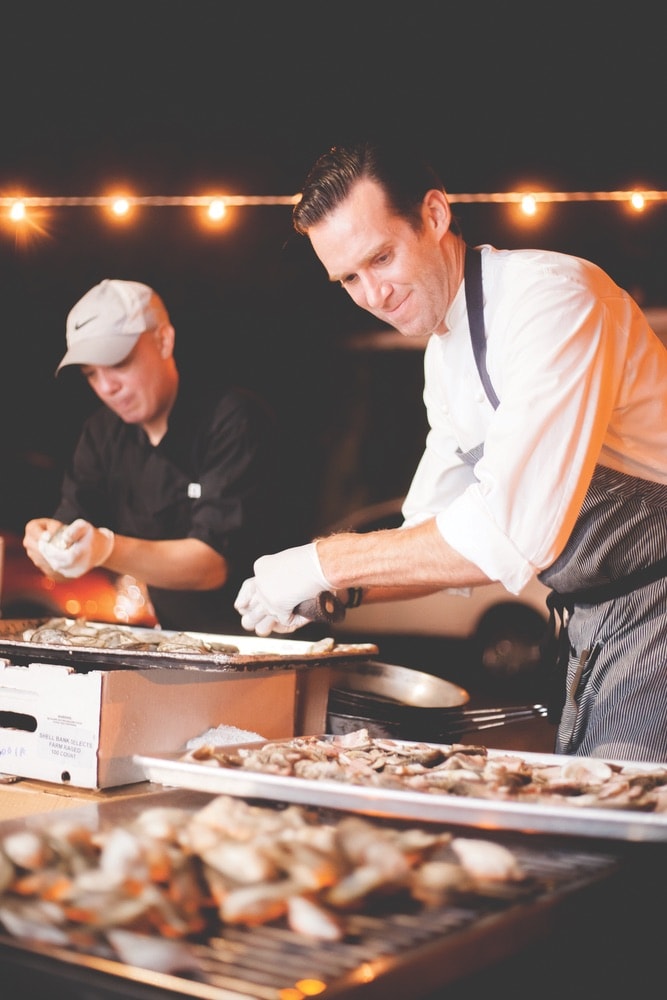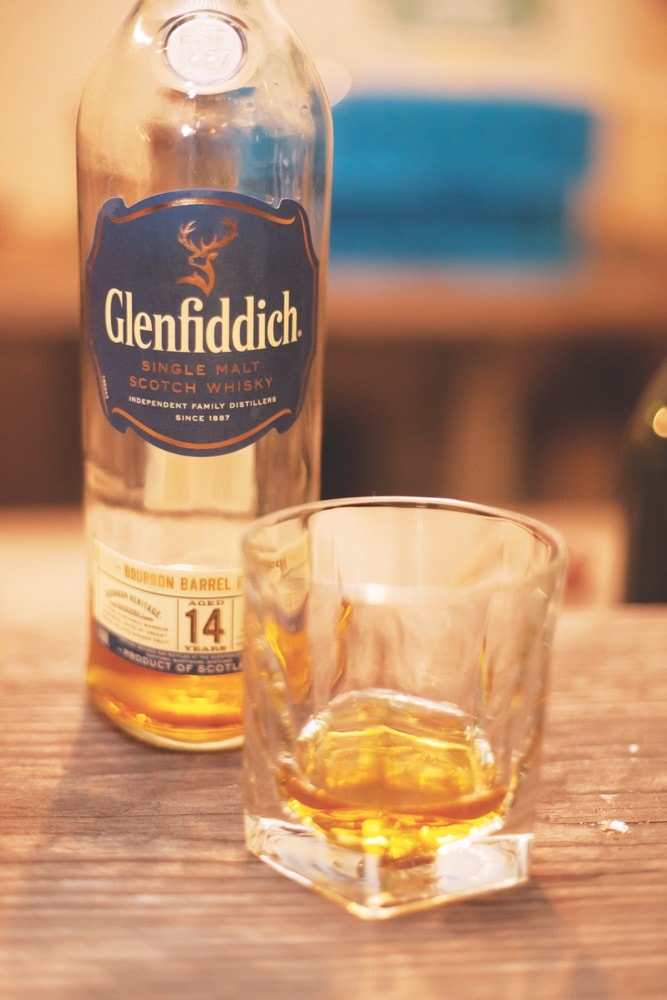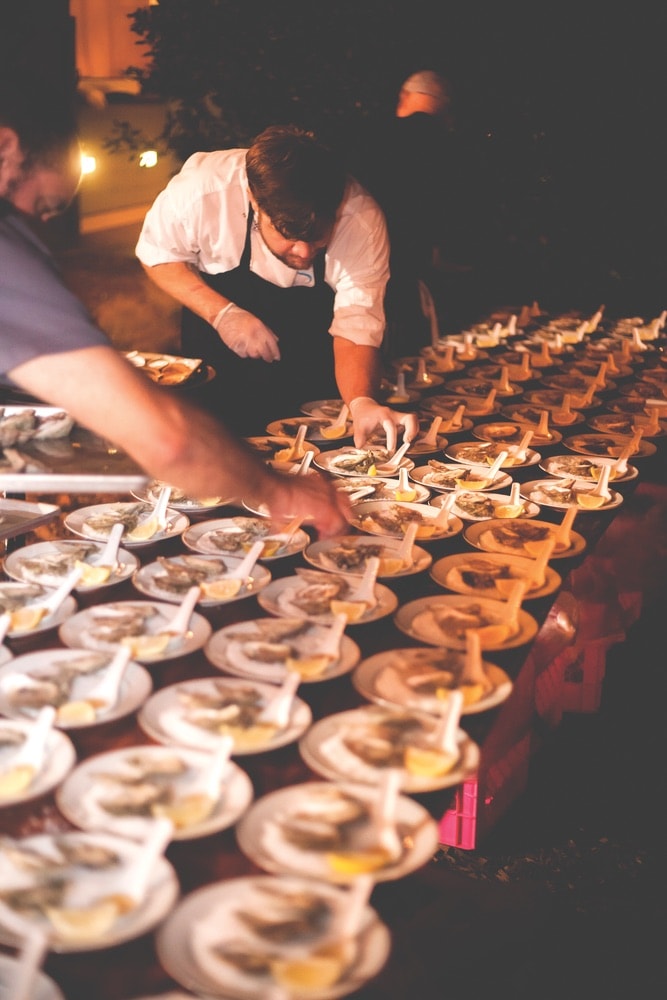 That tiny fishing village, just a few hours east of Pensacola, once supplied 10 percent of all oysters consumed in the United States. In the last decade, oil spills, water wars, and drought have all but destroyed the wild reefs there.
Rob Olin, CEO of the co-op, hopes his company can replace some of what was lost. To do so, he's taking a page from the playbook of luxury brands like Glenfiddich.
"Glenfiddich is not just a Scotch," Olin says. "It's a work of art created through generations of development and innovation. It's the same thing with our oysters. This is a new era for us. We're experiencing quantum leaps in innovation in how we can elevate the production and quality of this product, from spawning to nursing to rotating to actual harvest."
The result is a whole new world for luxury consumers.
"The diversity of oysters at Peat & Pearls was something I was really excited about," says Roth. "As a whiskey drinker, I'm always thrilled to try new types of whiskey, and that applies equally to oysters."
Strickland says he hopes to see even more farms represented at the next Peat & Pearls, to be held this fall in Pensacola.
"We want to keep elevating the conversation around Gulf oysters," he says. "They deserve more respect, not just because they're delicious and fascinating, but because they are important. Oysters are a keystone species, and our entire coastal environment depends on them. If we can get people invested in the story of oysters, we can get them invested in the story of our environment; and if we can convince them to value oysters as more than a commodity, we have a shot at doing some good."
— V —
---
For more information about Peat & Pearls 2018, visit PeatandPearls.com. Learn more about James Briscione and Brooke Parkhurst at TheCouplesKitchen.com and keep an eye out for their new restaurant, Angelena's, coming to downtown Pensacola this year.
ARTICLE CATEGORIES