Find Yours with The Premier Property Group
A leading real estate sales and development firm in the Northwest Florida region, The Premier Property Group, has a wealth of experience and success under its belt yet remains a tightly knit team of professionals with the best interests of their community in mind. With offices in WaterColor, Seacrest Beach, Miramar Beach, and Niceville, its agents are poised to help buyers find their perfect home or vacation getaway at the beach or help sellers match their property with the ideal new owner.
Since 2007, The Premier Property Group has been expanding its footprint along the Gulf Coast. An integral part of its success has been the strength and professionalism of the leadership team, partners Keith Flippo, Garrett McNeil, and Bob Parks. Their expertise, ethics, and passion for the industry have established a well-respected and approachable brokerage that is recognized as the best in the real estate business in Northwest Florida.
We chatted with Flippo—along with new partner/chief operating officer Jason White and new vice president of marketing Alyssa Walker—about The Premier Property Group's success in 2020, predictions for the future of the real estate market, and more!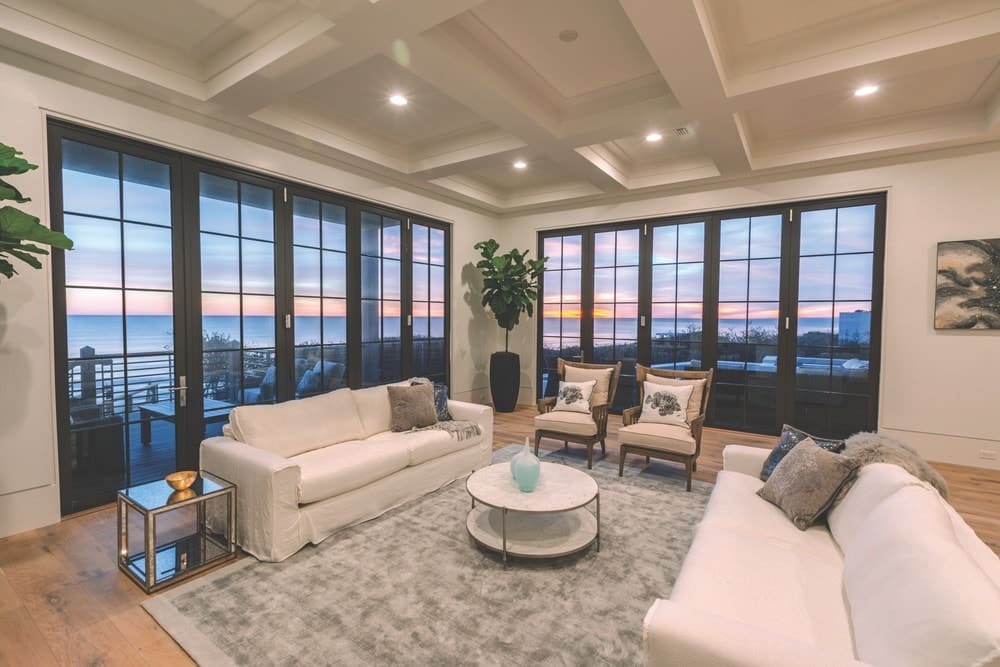 VIE: Premier Property Group has had a stellar year so far, with numerous records broken in the past few months even amid the hardship of a global pandemic. Why do you think this is, and can you tell us a little more about your team's fantastic achievements?
Jason White: The two record-setting transactions we had this year are a great snapshot of what establishes The Premier Property Group as the leader in luxury real estate on the Emerald Coast. The first transaction was the $16 million sale of a home in Miramar Beach, the highest price ever recorded for a single-family home in our region. Premier had both the listing side and the buying side of the transaction. It came together through our agents' hard work and pulling in all of the expertise we have in-house to validate the value of the property. The site has not only residential appeal but could also be a commercial development, a resort development, or a mixed-use development. Having the team in-house that has experience and capabilities for that type of development allowed the agents to paint the picture for this property aside from its being a magnificent home.
The second transaction was the record-setting sale in Alys Beach that topped our previous record. Premier has been the listing brokerage for four of the top seven transactions ever in our area. No other brokerage has more than one. We, as a company, understand what it takes to sell these types of properties because we understand the potential buyers and sellers and their motivations.
Keith Flippo: The record-breaking sale in Alys Beach resulted from someone wanting to get out of a metropolitan area because of the COVID virus. The buyer contracted the property for $10 million and then offered to rent it for thirty days prior to closing. Also, a family member followed and purchased the house behind hers and another homesite. People are looking for a place to retreat.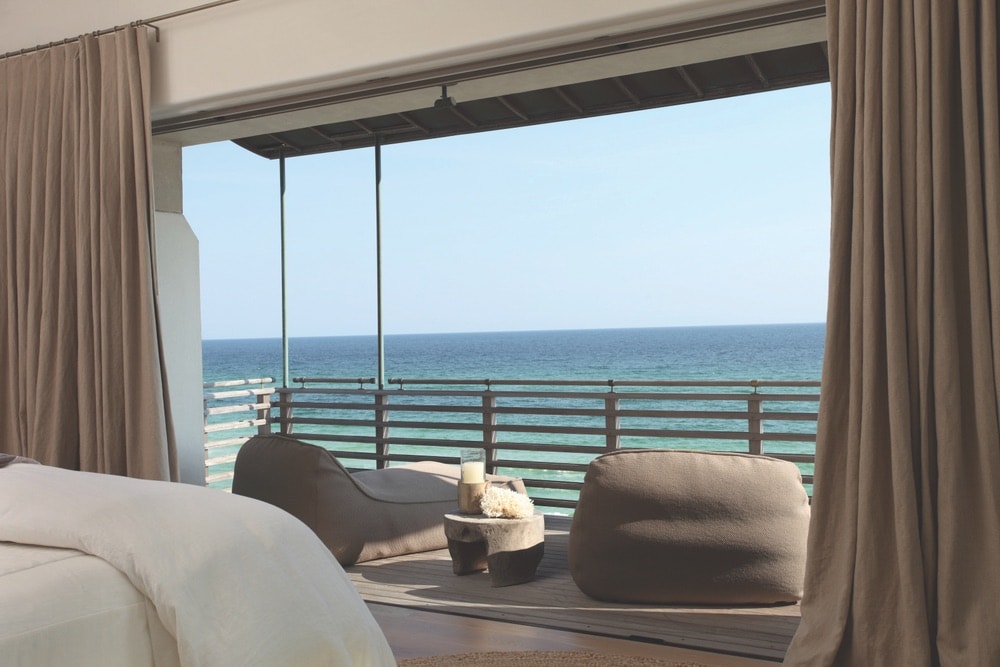 VIE: Overall, the 30-A / Northwest Florida Gulf Coast real estate market is seeing tremendous growth and stamina during this time. How do you think this might reflect the state of the world, with people realizing they want that second home at the beach or even moving here full-time?
JW: We are firm believers in the long-term fundamental strengths of our market. The pandemic only reinforced those strengths. People value the ease with which they can get to our market—a day's drive or a quick flight. We've seen buyers who have typically bought second homes in the Caribbean, Central America, or Mexico realize the value of having a second home they can get to easily when international air travel gets tough. When the short-term rentals were prohibited, clients that frequently rented in our area realized how much they valued their time here. The only way to truly have it is to own property. Those buyers have entered the market. In addition, there is that segment of new buyers that came to realize they could work from home and live anywhere; they are choosing to live at the beach.
KF: Another example is that some of the buyers I have been working with now would normally be going to Europe for the summer, but they want to buy a house here because they're putting their travel plans on hold indefinitely.
"The key to me is that the partners came together from separate but complementary perspectives. Having these different perspectives and being an independent company with global reach allow Premier to think of our customers differently from the big-box brokerages."
VIE: Premier is an independent brokerage that was formed from a group of partners that had formerly worked together in separate capacities, from real estate sales to development and more. Can you tell us a little about the history of the company and what makes it stand out?
JW: The key to me is that the partners came together from separate but complementary perspectives. Having these different perspectives and being an independent company with global reach allow Premier to think of our customers differently from the big-box brokerages. We understand that second-home purchases are more emotional purchases than primary-home purchases. Your job often dictates your primary-home location; a second-home location is based on how you want to live. When you have on your team the experience of developing and creating these second-home communities built around a lifestyle and a sense of place, you have an understanding of your clients that is unique among real estate brokerages in this area.
KF: Premier is a borderline boutique brokerage that is independently and locally owned. I had clients tell me that I needed to start my own company, but I said no. When Bob Parks came to me, I knew he meant business, knew the industry, and could bring real value and knowledge to the table.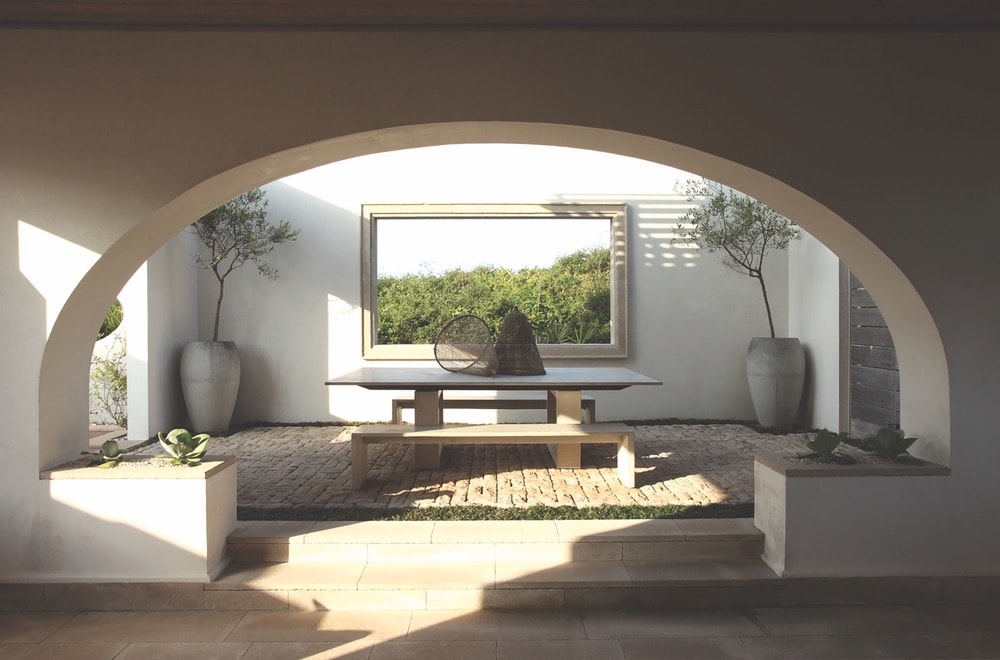 VIE: Jason and Alyssa, you both had careers at Alys Beach before joining Premier. As one of the leading town developers in the area and a luxury real estate mecca, how do your knowledge of and relationships at Alys Beach provide a unique position for Premier's clients?
JW: I've spent most of my real estate development career creating second-home communities. Each community provides a lesson. Alys Beach is special as it introduced architecture as a true amenity. It draws people into the town to photograph, draw, and gaze. You don't see that as much in other communities. Working in that environment daily changes how you think about marketing real estate. It's much more than the number of bedrooms and bathrooms. It goes back to understanding emotions and buyer motivations and creating a sense of place for every property, no matter where it is located. Every home is someone's "beach house," even if it isn't directly on the beach. We love to list properties in Alys Beach for a couple of reasons. First, it is a fabulous product. Second, our sellers know that we are 100 percent committed to selling their house without the distraction of promoting developer properties.
Alyssa Walker: During my time at Alys Beach, I learned the importance of telling a story and selling a lifestyle. The decision to purchase a home at the beach is an investment in a family's tradition and legacy. I also learned that everything you (and don't do) matters; it is all about the details. These two things might seem simple, but in reality, they take time and are difficult to consistently execute. With that being said, I am excited to craft Premier's stories to help our team sell the lifestyle here.
"It's much more than the number of bedrooms and bathrooms. It goes back to understanding emotions and buyer motivations and creating a sense of place for every property, no matter where it is located."
VIE: Premier Property Group opened its fourth office location last year. What made the Niceville, Florida, area the ideal place for that office and how has it been performing? Why do you feel this area is a burgeoning market for the real estate industry?
JW: Niceville has it all: great access to Choctawhatchee Bay, excellent schools, and, with its proximity to the area's military facilities, a great job base. All three of these qualities drive the growth of the Niceville real estate market. We are really excited about being there. We have a great team that understands that community and what makes it a wonderful place to live.
KF: Niceville is a more stable, nonresort area; it's a totally different market. Instead of selling a resort lifestyle, it's more about primary residences.
VIE: Can you tell us a little about your other three office locations and what makes each one uniquely positioned for success in the area?
JW: We value being in premier locations. The Seacrest office in the Seacrest Town Center is ideally situated between Alys Beach and Rosemary Beach, making it convenient for all of the eastern 30-A communities. The WaterColor office is located in the heart of WaterColor. We love it when clients stop by to visit. Its proximity to Wine World is an undervalued benefit. The Seascape office is located in the new Seascape Town Center—which will be the next great town center in our area—and allows great access to Destin and Miramar Beach. The Niceville office is next door to Starbucks, making it a great place to see clients and friends as they get their daily coffee. With these convenient locations, our agents and clients know they can have a seamless experience as we function as one office in four locations.
KF: We have a location within a reasonable distance of anywhere you sell a piece of property. You don't have to drive all the way to one end of 30-A. It provides agents the seamless support they need to sell along the Emerald Coast.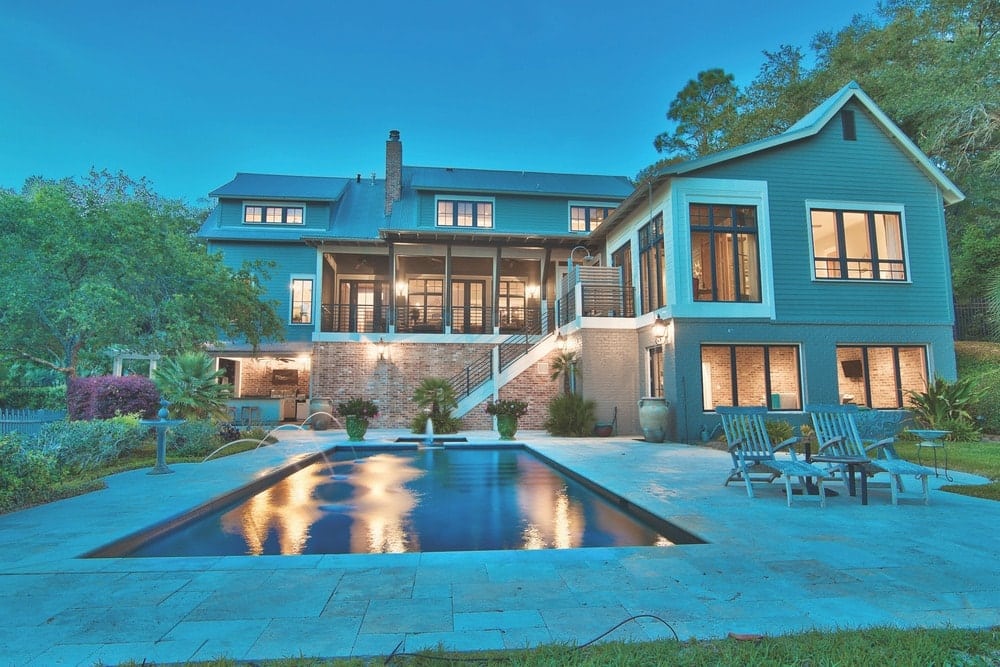 VIE: Premier is a member of the Leading Real Estate Companies around the World and the Luxury Portfolio International association of realtors. What makes these organizations an excellent fit for your company, and how does this position help your clients?
JW: Leading RE provides us with an unmatched real estate network, larger in total volume than any of the chain or franchise brokerage firms. This affiliation allows us to form relationships with partner brokerage firms in and out of our typical feeder markets. Our coastal location allows us the opportunity to host representatives of these brokerages to educate them about our area and all it has to offer for their clients. For some, it is their first exposure to the area. They leave knowing their clients are in good hands when they refer them to us. These referrals have grown as clients in other markets suddenly realize they want a place where they can retreat away from their more urban homes.
KF: We have great referral flow from Leading RE. Recently, we have seen it grow to even higher levels and from areas beyond our regular drive-to market. This relationship is helping grow our area's customer base beyond the traditional drive-to markets.
— V —
---
To view properties or to learn more about Premier Property Group, visit ThePremierPropertyGroup.com.
ARTICLE CATEGORIES