A Tale of Two Cities
By Cathy Whitlock
Often upstaged and overshadowed by their well-known European counterparts (including London, Paris, and Rome), Prague and Budapest are equal in beauty, history, culture, and, above all, charm. Located in the Czech Republic and Hungary, respectively, these unique Central European cities have their distinctions, resulting in well-deserved spots on many top-ten travel lists.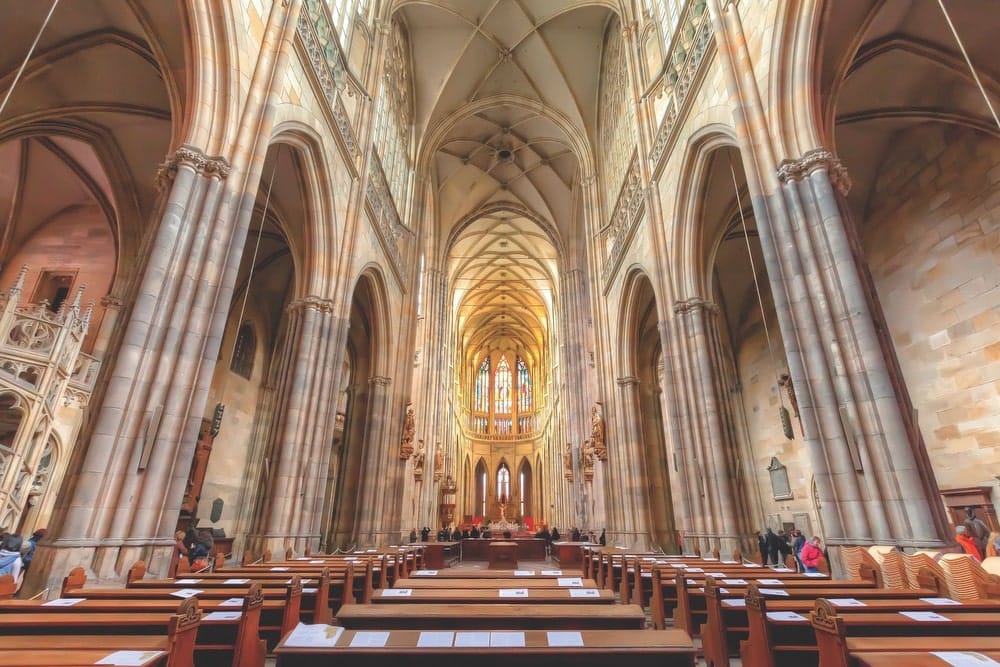 Prague: The City of a Hundred Spires
Known for its mix of Romanesque, Gothic, Renaissance, and Baroque architecture, the city received its nickname in the nineteenth century due to the number of spires on its various cathedrals, churches, and towers (it should be one thousand-plus at this point). Nowhere is this more evident than the impressive Prague Castle, known as the largest castle complex in the world (covering seven football fields) and built in the ninth century. Designated as a UNESCO World Heritage site, it's a beauty you can't miss—be sure to catch the changing of the castle guard at noon! Equally majestic is the St. Vitus Cathedral, which houses treasures dating back to the fourteenth century and is considered the largest temple in Prague. Take a walk back to the sixteenth century at the majestic Lobkowicz Palace. Privately owned, the palace's museum collection includes world-famous paintings by Velázquez and Bruegel, decorative arts, musical instruments, and scores from the likes of Mozart and Beethoven, plus a spectacular city view from the restaurant.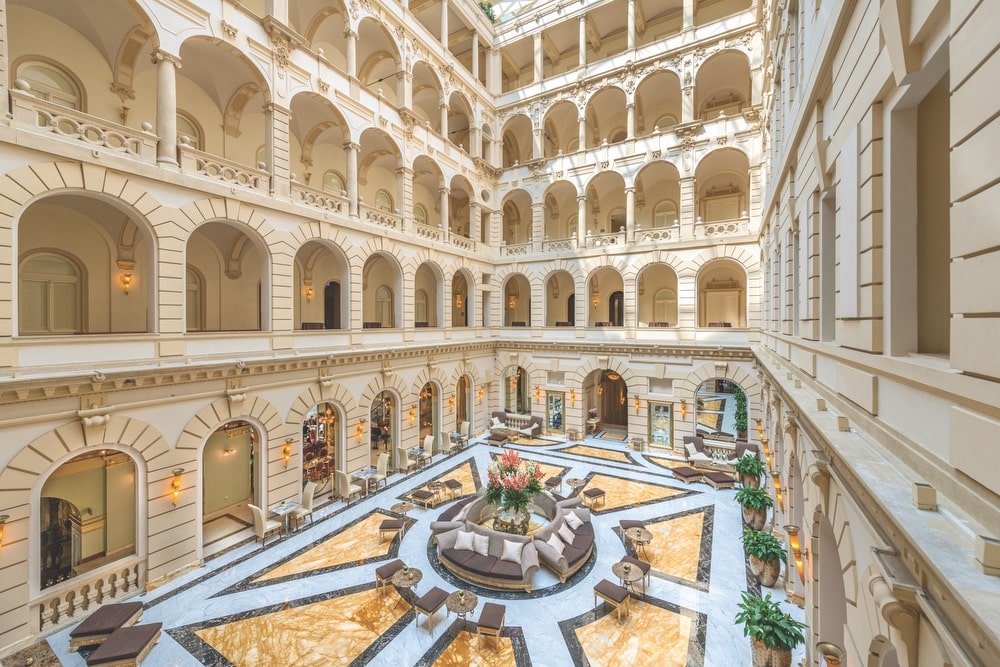 A City for Strolling
One of the most popular attractions in Prague is the Old Town Square, which is filled with cafes, shops (decorative glass is quite popular), Bohemian art galleries, and a Gothic church or two. The medieval Astronomical Clock is an Instagram-worthy spot. Situated over the Vltava River, the medieval stone and statue-lined Charles Bridge is ideal for a morning walk. Be sure to touch the statue of John of Nepomuk on the bridge for good luck!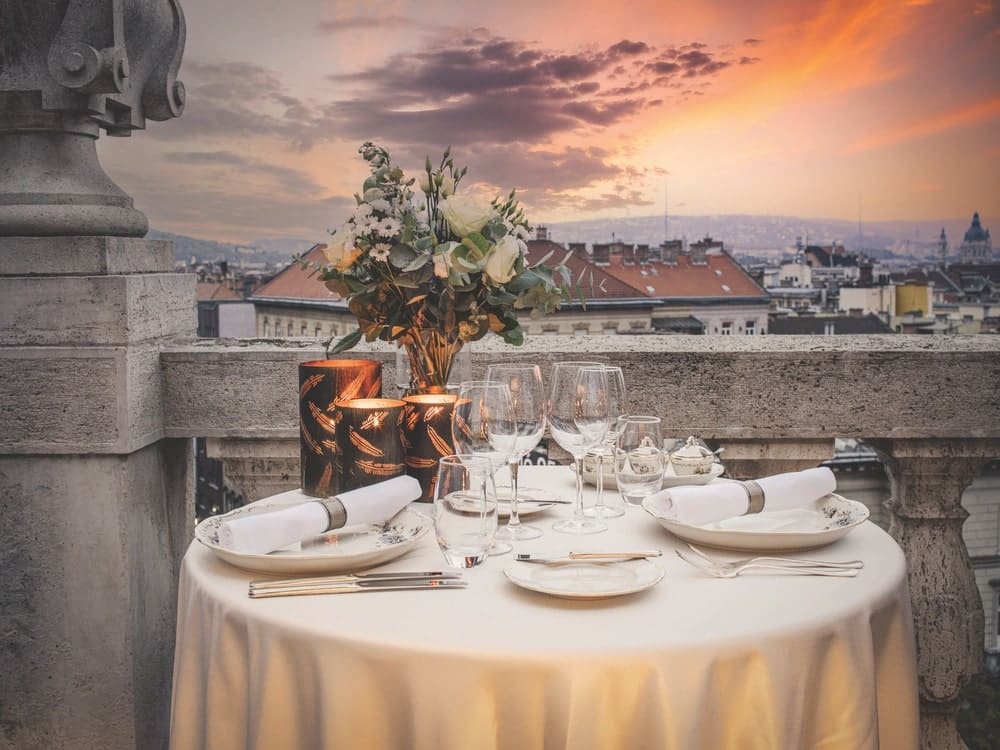 Budapest: Old World Elegance on the Danube
With roots dating back to the first century AD, the capital city of Hungary, Budapest, is a city of contrasts. It was once divided into "Old Buda," "Buda," and "Pest" sections; today, many families dwell on the hillier Buda side while Pest is more urban. Designated the "Pearl of the Danube," the photographic city survived the Nazi occupation and the 1956 Hungarian Revolution (with bullet holes left in the buildings to prove it).
Prague has a romantic beauty—idyllic, alluring, and just waiting to be discovered. It is a true walking town where you can wander for hours among the cobblestone streets, hidden courtyards, and colorful stucco buildings.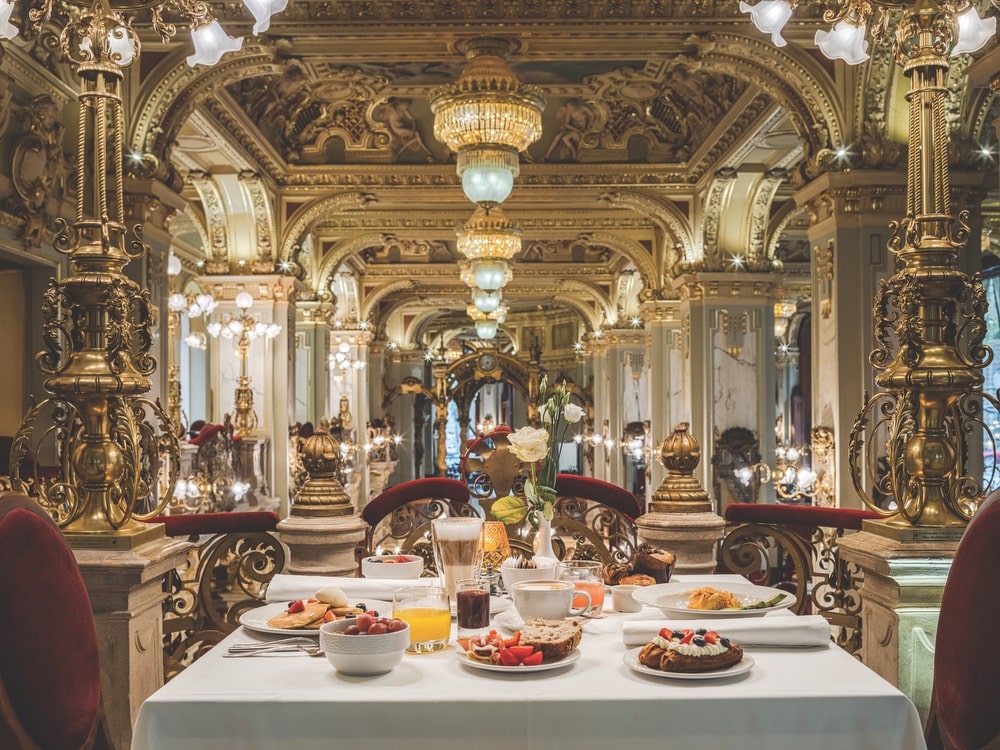 For history and architecture buffs, add the seven-towered neo-Gothic style Fisherman's Bastion (which boasts the city's best views) and the world-famous St. Stephen's Basilica to your itinerary. Considered an architectural masterpiece, the Basilica's gallery also offers panoramic vistas; just be prepared to climb the three hundred steps (a lift takes visitors two-thirds of the journey).
Beautiful day and night, one of the city's most photographed structures is the Hungarian Parliament Building, located on the banks of the Danube. Rivaling that of London, the interior boasts 10 courtyards, 691 rooms, and 29 staircases. Be sure to book a ticket ahead of time, as the city's most popular attraction draws more than 700,000 visitors annually.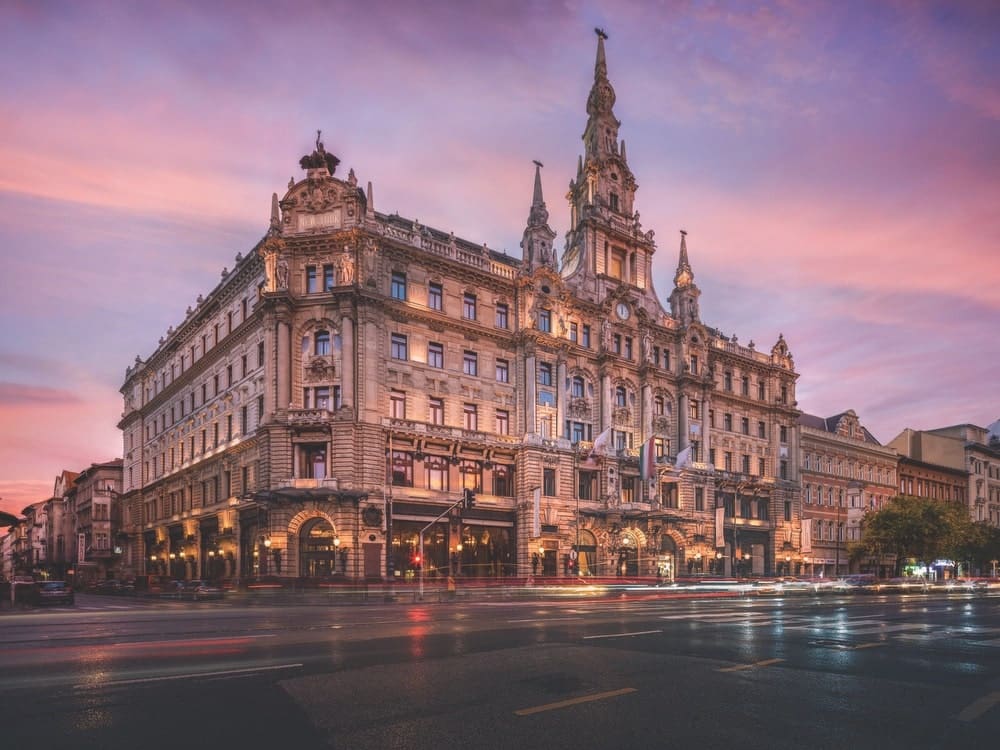 Time for a Soak
Budapest has 123 hot springs that comprise some of Europe's largest (and most decorative) thermal bathhouses. The mineral-filled waters are said to cure a variety of ills, from cat's wail (the common hangover) to migraines and achy joints. The city's most famous bathhouse is the opulent Széchenyi Baths, which features massage rooms, indoor and outdoor pools, and even a beer bath year-round. Expect to see chess players plotting their next move on stone boards in the water.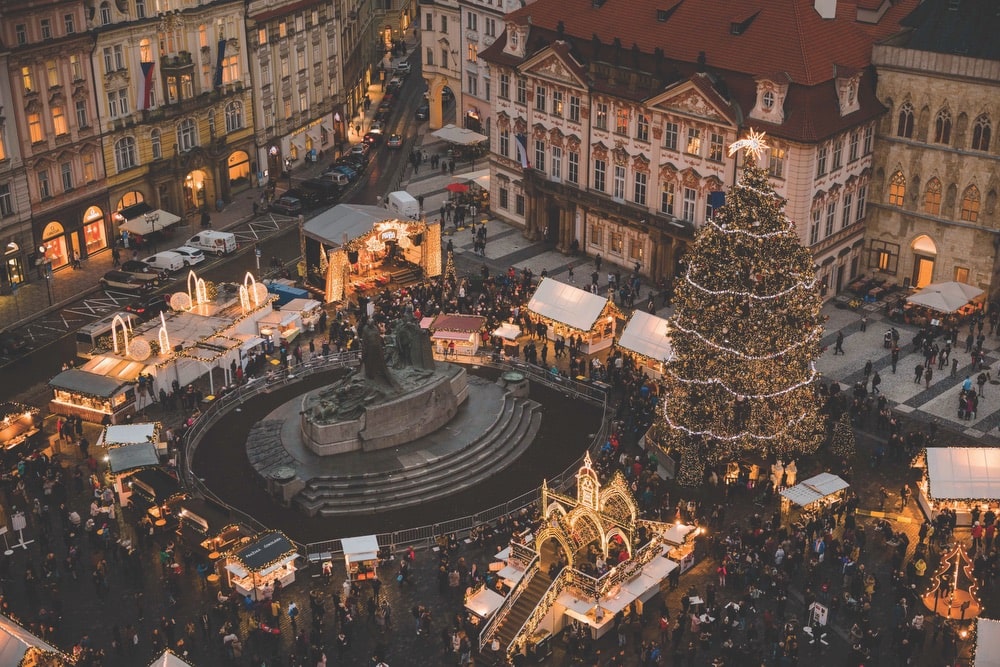 Come for the Architecture, Stay for the Food
Both cities are known for their unique culinary delights. The Czech Republic produces some of the best brews in the world as the perfect accompaniment to its native foods, such as Grilované klobásy (grilled sausage that is perhaps the world's biggest hot dog). Other popular dishes include palačinky (crepe-style Czech pancakes), roast duck, fried cheese, and chlebíček (open-faced sandwiches). Learn how to pour the perfect foamless beer at Červený Jelen, experience Czech and Indian dishes in Old Town's V Zátiší, or enjoy a more modern international menu at Mlýnec with a view of the Charles Bridge.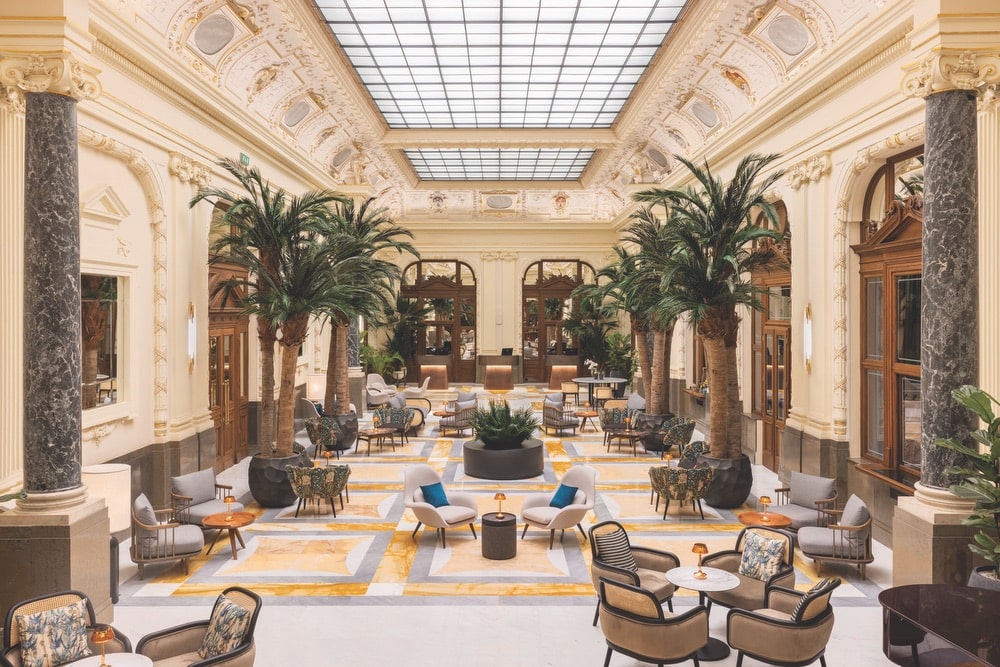 Budapest's most famous dish is Hungarian goulash, a combo of beef stew and soup in a paprika-seasoned broth. At the same time, langos (deep-fried flatbread topped with sour cream and cheese—think Hungarian pizza), chicken paprikash, and stuffed cabbage contribute to its reputation as a premier foodie capital. For an elegant dinner, make reservations at the world-famous Gundel, located by the city's zoo (everyone from Queen Elizabeth to Robert Redford has been a patron), or stop at Séf Asztala for a quick bite before taking selfies at the Parliament Building across the street.
Born to Shop
Whether you like to window-shop or search for luxury, Gucci, Armani, and Louis Vuitton share real estate with neighboring mansions on Budapest's stylish Andrássy Avenue. Save room in your baggage for porcelain (Hungary is the home of Herend), painted eggs, crystal, and hand-embroidered linens
If you love grand palaces and palatial hotels, are game for gastronomic discoveries, and are an art and architecture aficionado, add both cities to your travel bucket list!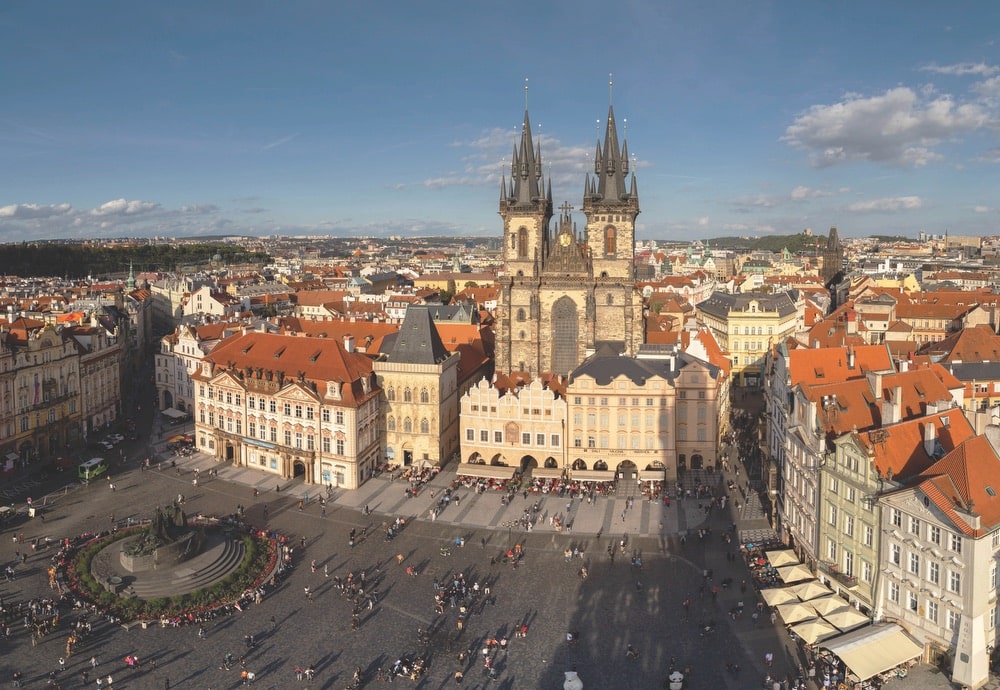 Luxury shopping such as Hermès, Dior, Bottega Veneta, and Dolce & Gabbana can also be found in Prague's Parizska ("Paris Street" in English). In addition, bohemian crystal and wooden toys, marionettes, decorative calendars, and notecards from the Kafka Museum make great souvenirs.
Where to Stay
A Heritage-protected nineteenth-century neo-Renaissance palace houses the five-star NH Collection Prague Carlo IV, where luxury and elegance meet history. The former home of a bank, the welcoming lobby pays homage to its history through the original teller windows, marble floors, ceiling frescoes, Ionic columns, and giant palm trees. Centrally located to shopping, restaurants, and attractions, the hotel offers cocktails in The Vault bar (the original bank treasury room) and dining on Czech delights at the 1890 restaurant. The atmospheric heated swimming pool, spa, and contemporary guest rooms filled with antiques offer the best of both worlds and do not disappoint.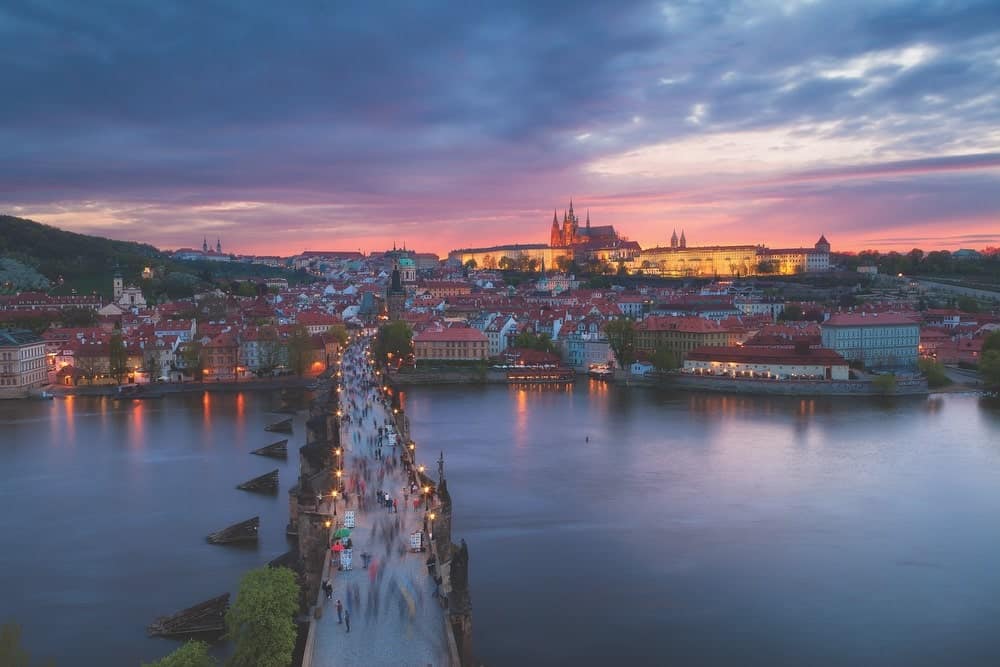 Also located in a former palace, the Anantara New York Palace in Budapest is an ode to Europe's golden era of Belle Époque that dates back to 1894. A mix of Italian Renaissance, Art Nouveau, and Baroque, the palace is a marvel with symmetrical arches, gilt accents, patterned marble flooring, ceiling frescoes, and exquisite attention to detail, while the bedrooms are all glam—cool, sleek, and modern with fabulously large bathrooms. Best of all, guests can sip a martini at the hundred-year-old Poet Bar or dine at Chef András Wolf's New York Café, which makes you feel like you are on the set of HBO's The Gilded Age. Heralded as the most beautiful café in the world, it was the gathering spot for Budapest's poets and writers and today enjoys status as a "see and be seen" spot. Legend has it that writer Ferenc Molnár once threw the hotel's keys into the Danube, ensuring the property could never close.
Which City to Visit
Prague has a romantic beauty—idyllic, alluring, and just waiting to be discovered. It is a true walking town where you can wander for hours among the cobblestone streets, hidden courtyards, and colorful stucco buildings. Spared from the ravages and destruction of World War II, the city's bridges and structures can be found in their original state. Budapest exhibits a big-city feel, as the streets are more like avenues, and the neighborhoods are spread out. Well-planned tours, a river cruise on the Danube, or a guide map and public transportation are the best forms of sightseeing. If you love grand palaces and palatial hotels, are game for gastronomic discoveries, and are an art and architecture aficionado, add both cities to your travel bucket list!
— V —
---
Visit Prague.eu and BudapestInfo.hu to learn more and start planning your trip.
ARTICLE CATEGORIES