By Jordan Staggs
Each year I look forward to creating this roundup, but it seems that last year I didn't make it to the cinema as much as I usually do. Did you know that 786 films were released in the US and Canada in 2019? There's just no way to see them all, unless it truly is your job. So, instead of choosing my personal favorites, I've gathered a list of nineteen feature films that are rated as some of IMDb's most popular movies of the year—and I'm letting you know how you can watch each of them right now. So, grab the microwave popcorn and your favorite candy, because it's time for a movie night!
Remaking History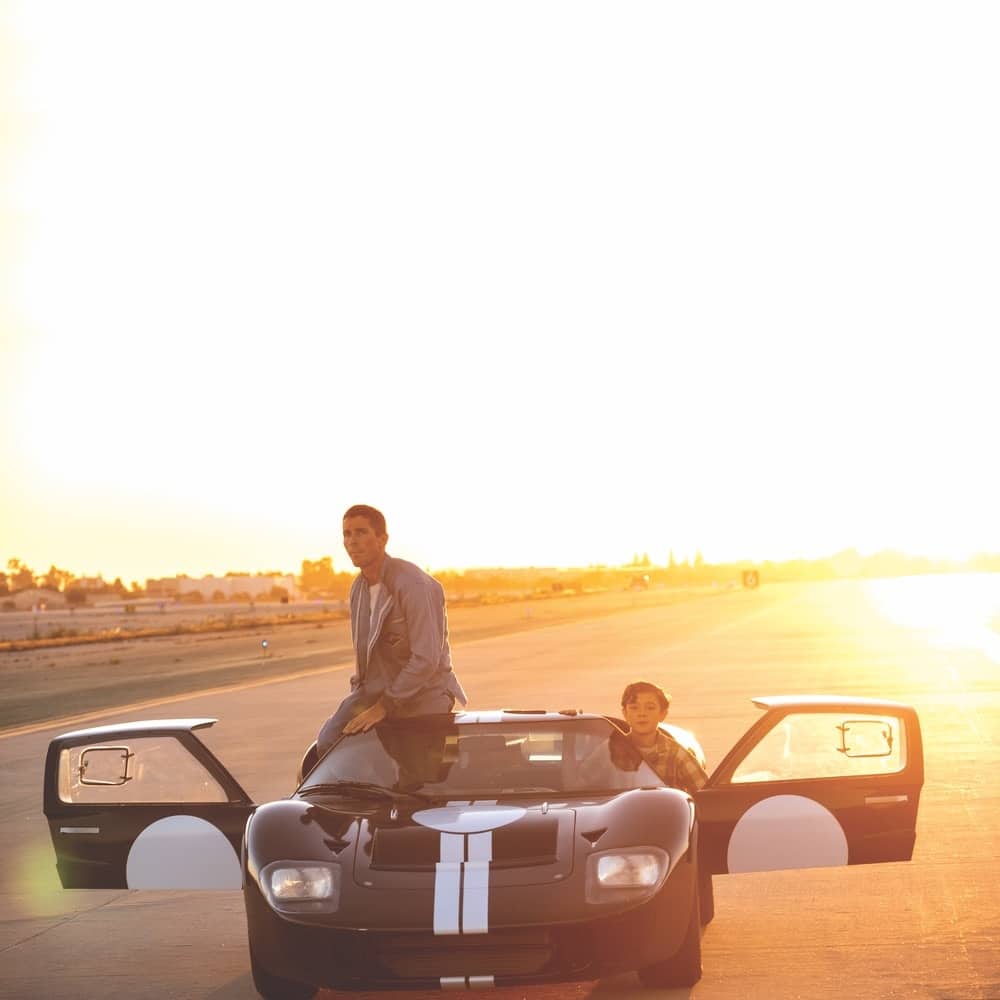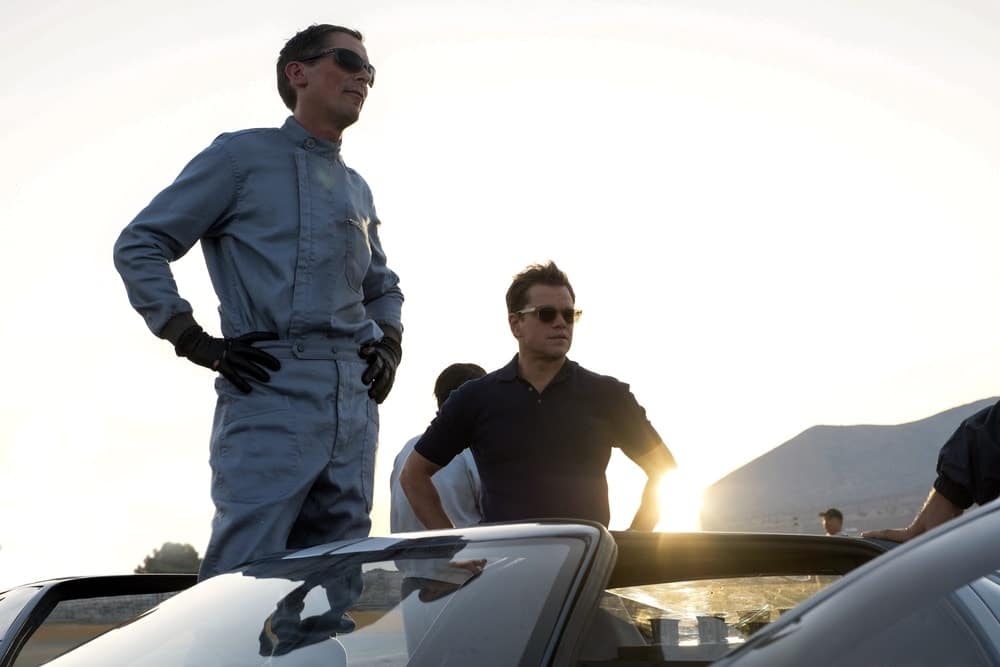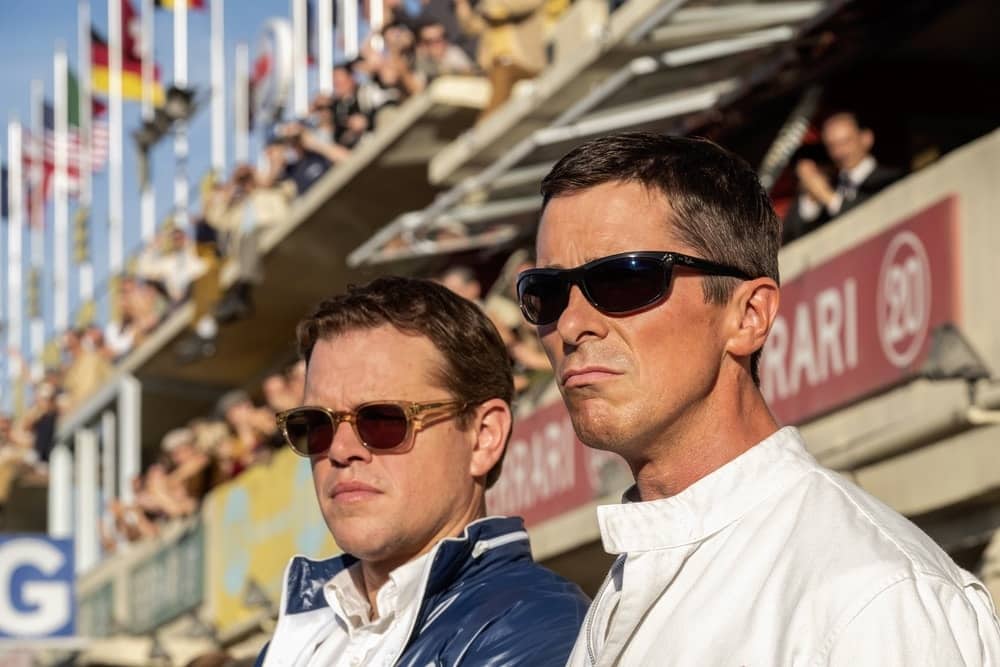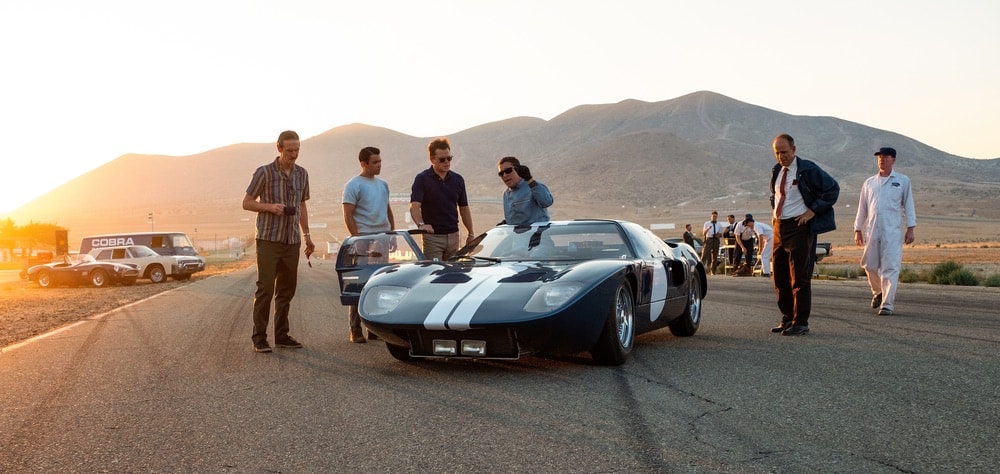 Ford v Ferrari
Strap in for a high-speed historical drama as the race for performance-vehicle dominance is on between American muscle and Italian precision in the 1960s. Matt Damon and Christian Bale team up as automotive designer Carroll Shelby and race car driver Ken Miles, respectively. Their intense mission and quick tempers make for great dynamics as their characters vow to design and drive a car that will defeat Ferrari's in the 1966 24 Hours of Le Mans.
Rent or purchase on Amazon Prime, YouTube, Google Play, and Vudu.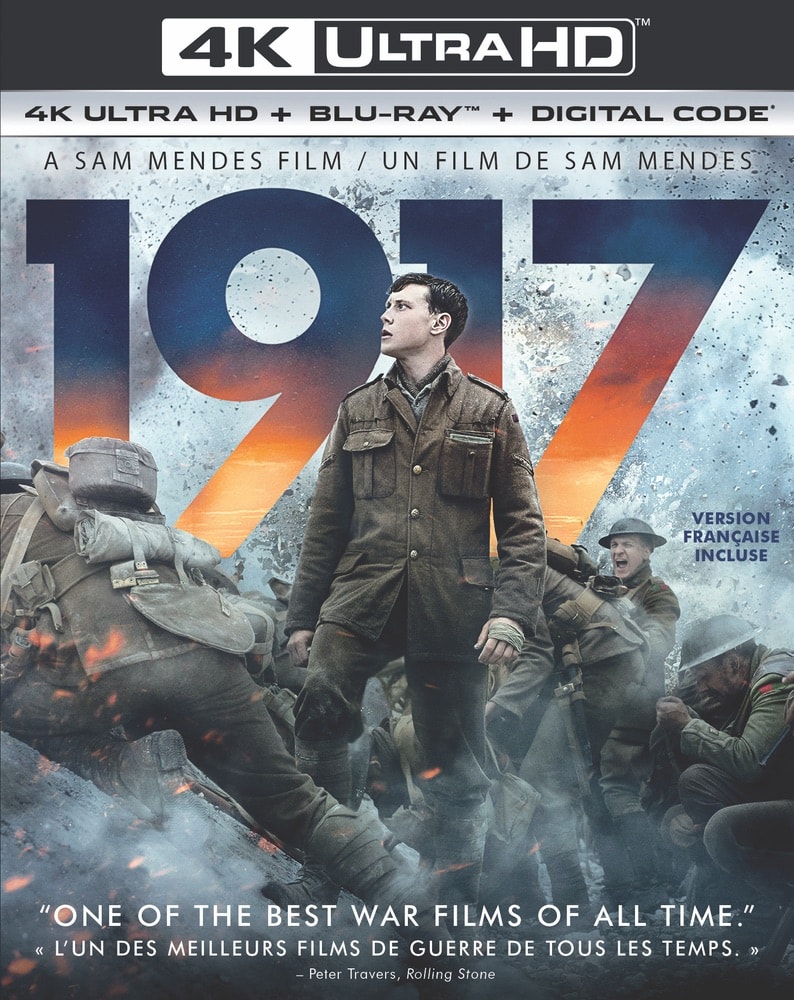 1917
With three Academy Awards under its belt, 1917 was the year's biggest historical drama. It is a fictional retelling of events during World War I as British soldiers struggle to deliver a message calling off a doomed attack on German forces. Stunning battle sequences and heartbreaking performances mesh to create a memorable story that will join the ranks of some of the best war movies ever made.
Purchase on iTunes, YouTube, Google Play, and Vudu.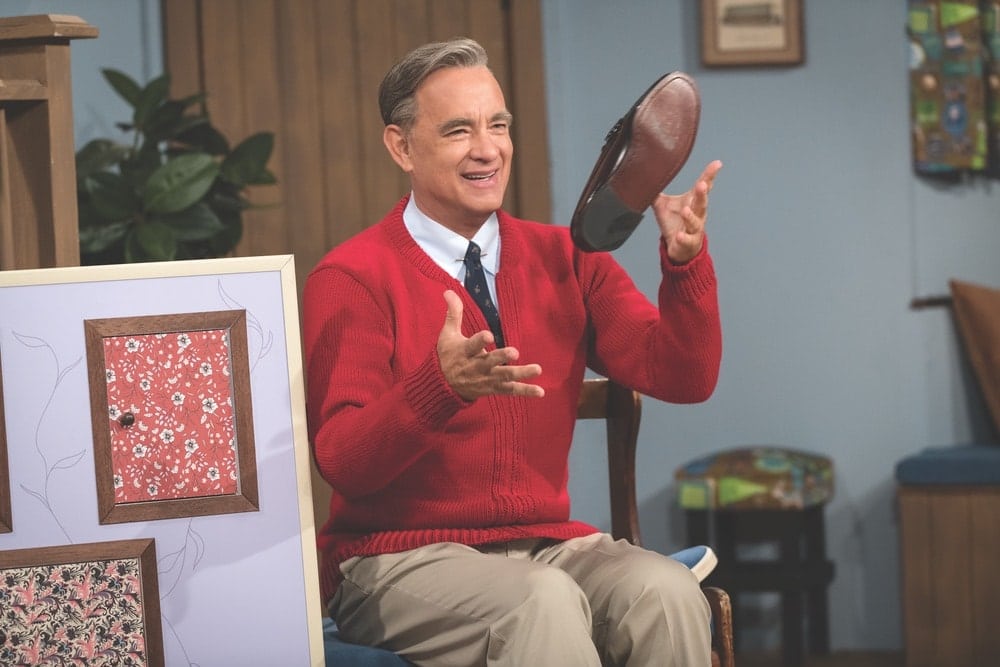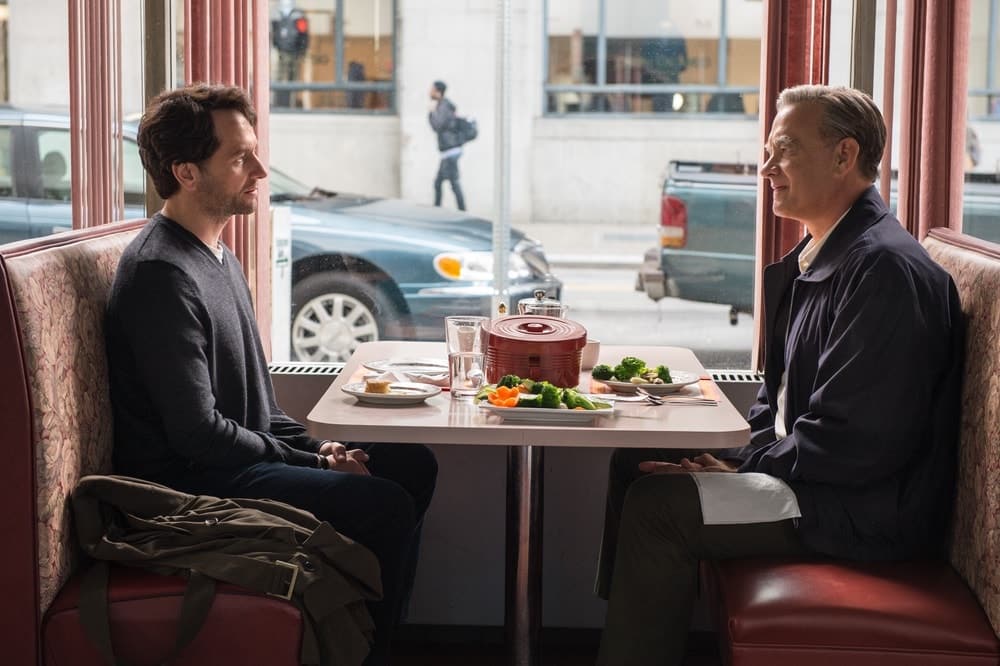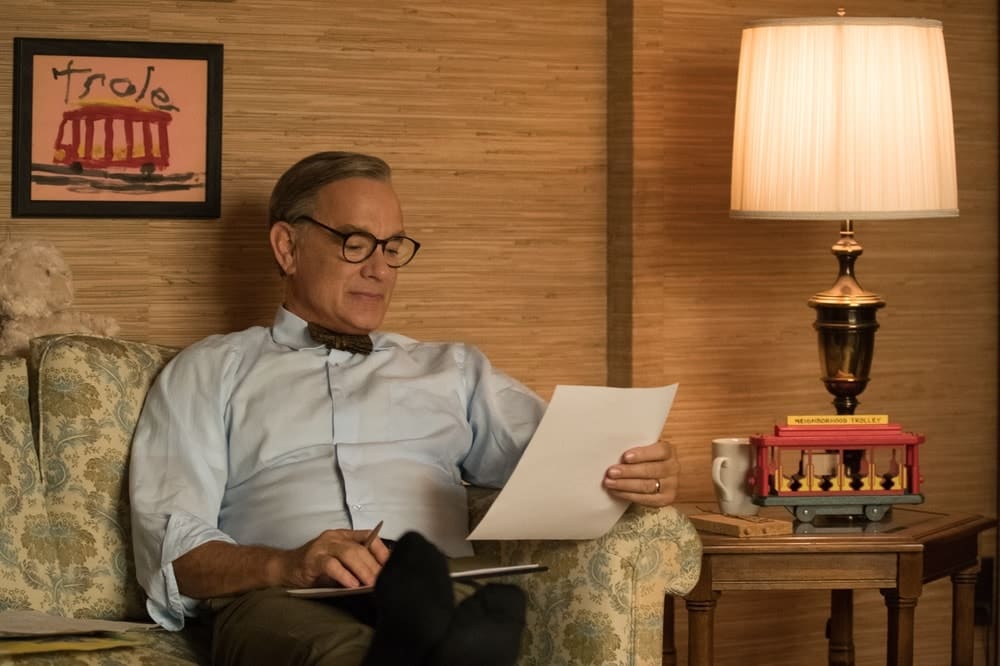 A Beautiful Day in the Neighborhood
Won't you be my neighbor? We could all use a little positivity in our lives, and few people have ever delivered the metaphorical sunshine as well as Mr. Fred Rogers. Tom Hanks portrays the legendary children's television host and advocate as he changes the outlook of cynical Esquire journalist Lloyd Vogel (Matthew Rhys), who has been assigned to profile him.
Rent or purchase on Amazon Prime, YouTube, Google Play, and Vudu.
Heroes & Villains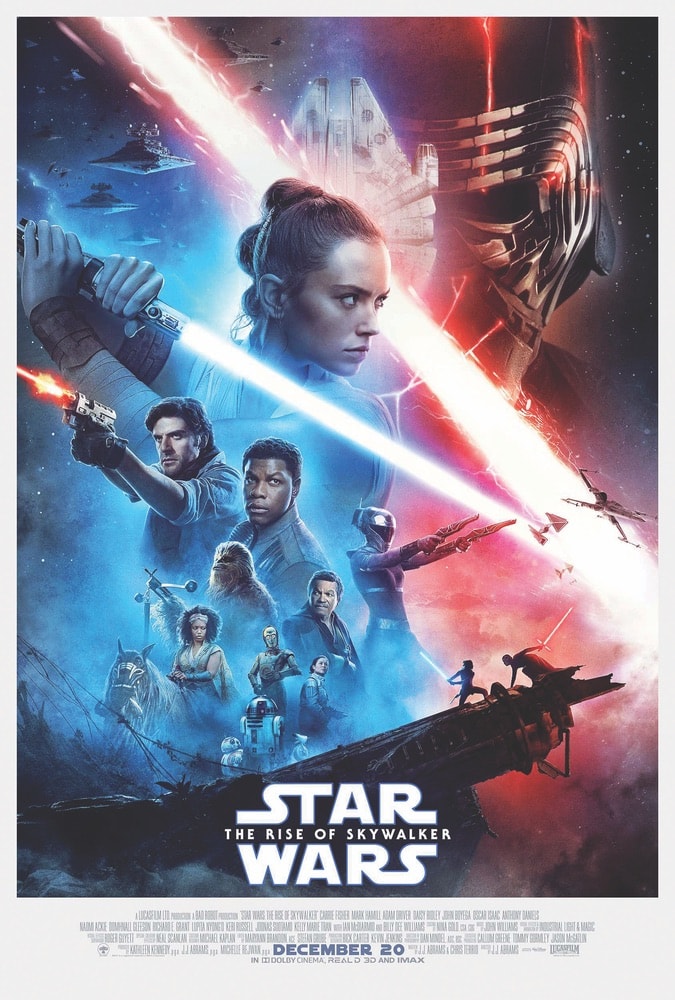 Star Wars: The Rise of Skywalker
The end of the Skywalker saga has come. While Episode IX in one of the world's biggest film franchises has mixed reviews from viewers and critics, there's no doubt that it's an epic conclusion to a story that began over forty years ago with A New Hope. Fans of all ages flocked to the theaters to see how it would all play out in this Oscar-nominated space opera.
Rent or purchase on Amazon Prime, YouTube, Google Play, and Vudu.
Avengers: Endgame
Twenty-three films later, and the Marvel superheroes known as the Avengers, along with some friends, arrived in the endgame of a battle that began eleven years prior with the release of Iron Man. What's known as the Marvel Cinematic Universe has become the most complex crossover universe in film history, tying together the stories of about twenty major superheroes, including newcomer Captain Marvel. Although it's the end of the line for some favorite characters in the series, don't worry—there are plenty more adventures to come as Marvel Studios rolls out its Phase Four film and television lineup, beginning with Black Widow this year.
Watch on Disney+ (free with subscription).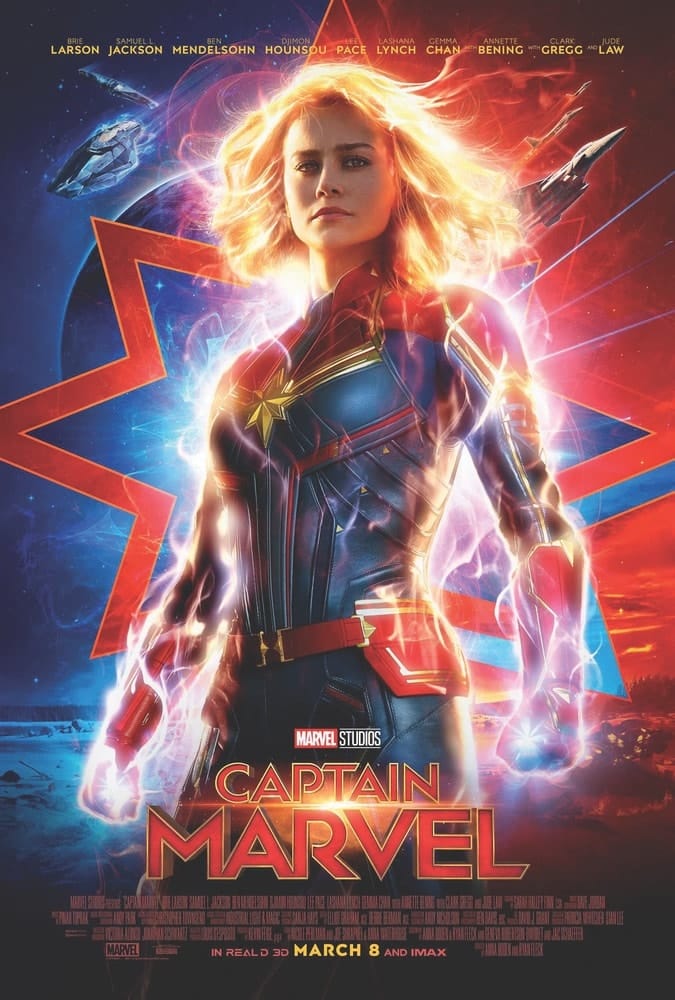 Captain Marvel
Brie Larson literally blasted onto the scene of the Marvel universe in March of 2019, just a month before Avengers: Endgame would bring her together with the rest of the team on the big screen. Set in the 1990s, the film's sound track and styling are a blast from the not-so-distant past, and hero Carol Danvers, a.k.a. Captain Marvel, has the attitude to match the grungy yet kick-ass girl groups of the era.
Watch on Disney+ (free with subscription).
Crimedies (Crime + Comedy)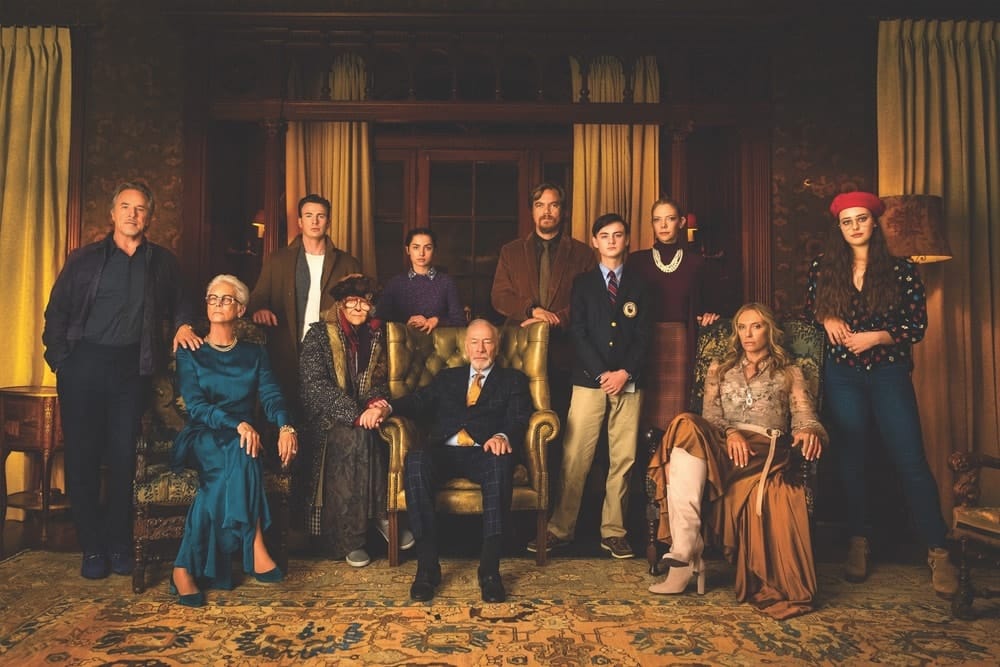 Knives Out
Ranked at the top of IMDb's list of most popular movies of 2019, Knives Out is a welcome departure from so many huge franchise installments and adaptations. Writer and director Rian Johnson hit a home run with this whodunit-style mystery that features an all-star cast, including Christopher Plummer, Jamie Lee Curtis, Chris Evans, Michael Shannon, and more. The laughs are as bountiful as the twists as a rich family tries to solve the murder of its patriarch (Plummer)—and battle over inheritance in its wake.
Rent or purchase on Amazon Prime, YouTube, Google Play, and Vudu.
Once Upon a Time in Hollywood
This film is about as Tarantino as they get. Buckle up for a fast-paced ride through 1969 Los Angeles starring Leonardo DiCaprio, Brad Pitt, Margot Robbie, and more. It's described as "multiple storylines in a modern fairy-tale tribute to the final moments of Hollywood's golden age." The movie runs the gamut from rewriting history to playing up the style, lingo, architecture, and intrigue of the era. The sets alone are worth watching for, but the plot is sure to leave heads reeling.
Watch on Starz (free with subscription).
Toy Story 4
Okay, it's not exactly a "crime" movie, but the hunt is on in Toy Story 4 as Forky, the newest toy in the gang, escapes and Woody takes it upon himself to rescue him. They encounter a gang of toys in an antique shop who definitely fit the mob profile, and they also encounter an old friend. The series installment won the Oscar for Best Animated Feature, and it's sure to bring a nostalgic tear to the eye of fans of all ages, with plenty of laughs and thrills as well.
Watch on Disney+ (free with subscription).
Music We Love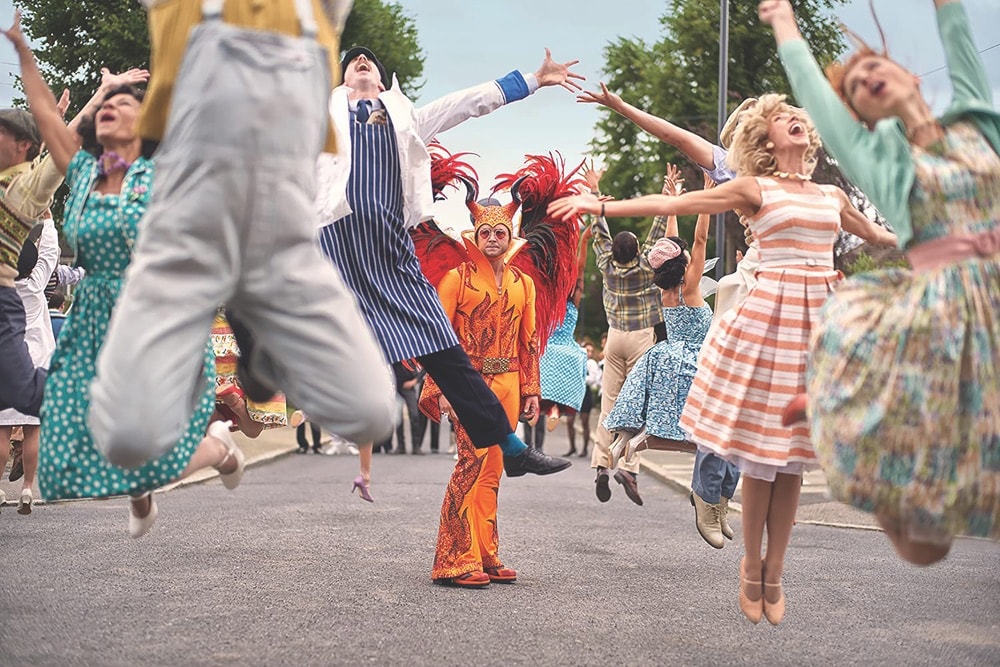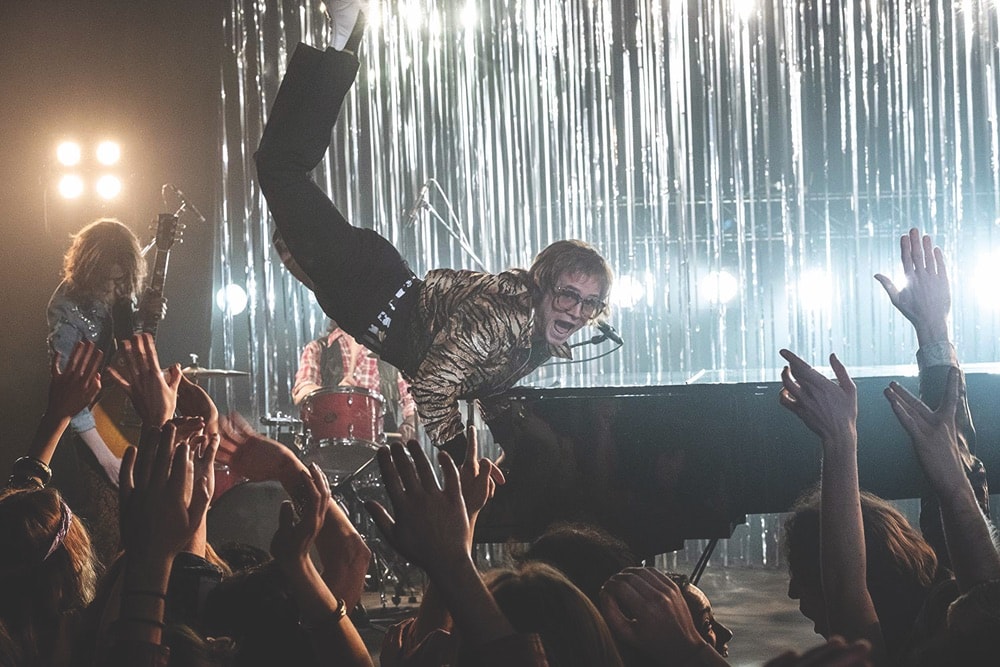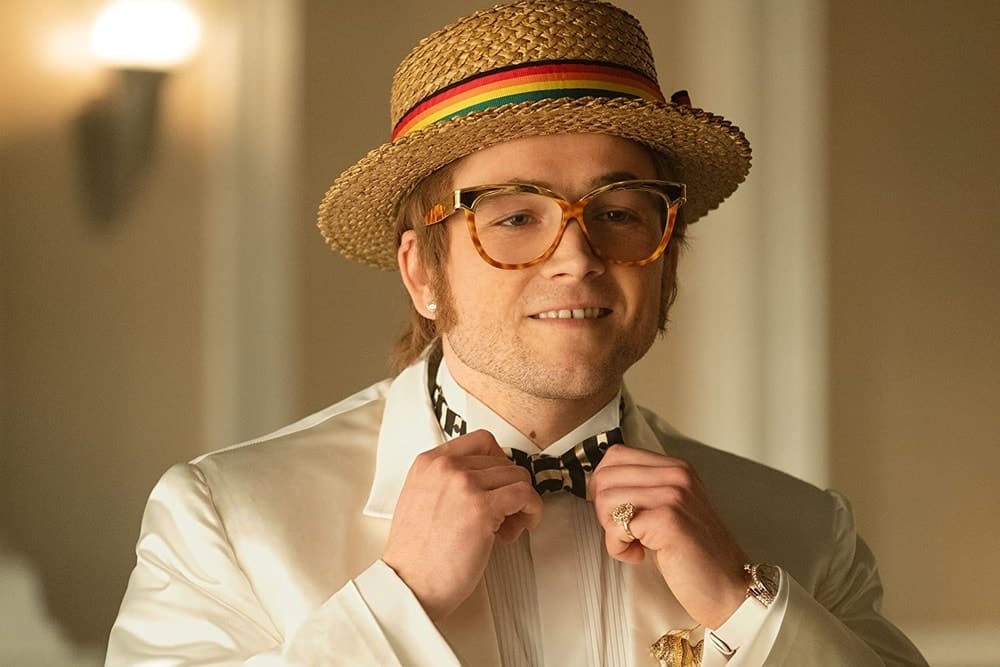 Rocketman
On the heels of the wildly successful Bohemian Rhapsody (2018) comes another classic-rock biopic, but the story of Elton John stands out with its own style, fantastic energy, stellar performances, and heartfelt storytelling. The music legend himself weighed in heavily on the musical, which stars Taron Egerton in what might be his best performance yet. Unlike in the aforementioned Queen film, which dubbed Freddie Mercury's singing over actor Rami Malek's fabulous portrayal, Egerton performed all his numbers as he brought John's true backstory to life.
Rent or purchase on Amazon Prime, YouTube, Google Play, and Vudu.
Yesterday
What would the world be like if the Beatles never existed? This is the interesting question posed in Yesterday, starring Himesh Patel as struggling musician Jack Malik. During a global blackout event, Malik is hit by a bus and when he wakes, he discovers (through a series of hilariously frustrating moments) that he appears to be the only one who remembers the Beatles. Malik takes it upon himself to share their music with the world (claiming it as his own) and, of course, becomes a sensation. But what other consequences does the Fab Four's absence have on the globe? Find out in this heartwarming musical rom-com.
Watch on HBO (free with subscription).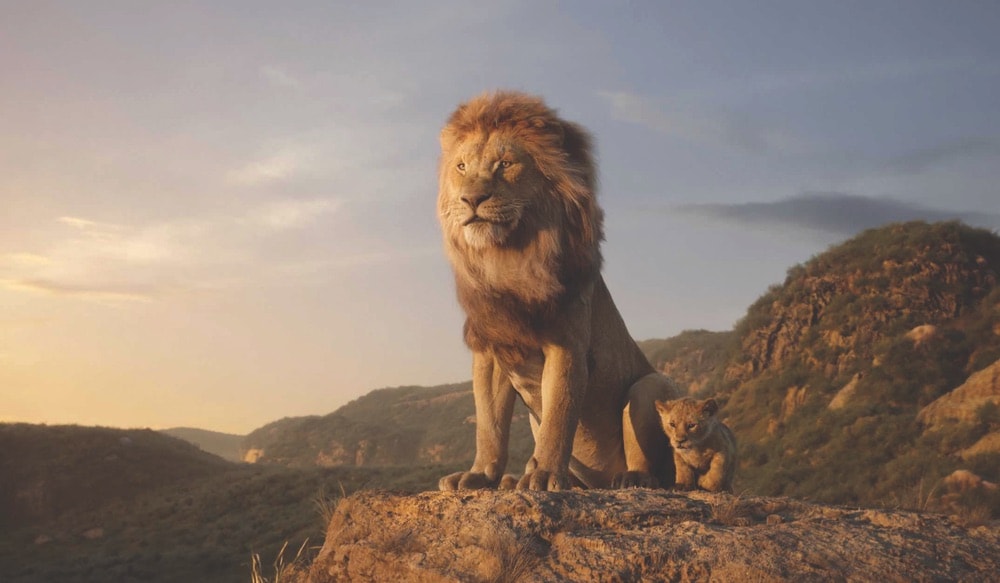 The Lion King
Disney's new CGI rendition of the 1994 classic brings back the beloved music from the best-selling animated film sound track of all time and the long-running Broadway adaptation, but with a fresh new cast. The Lion King stars Beyoncé, Donald Glover, Seth Rogen, John Oliver, Chiwetel Ejiofor, and James Earl Jones reprising his role as Mufasa. The animation is stunningly realistic as Disney once again struts its prowess in the field. Although nothing could replace the original, it's worth a watch!
Watch on Disney+ (free with subscription).
Family Must-Sees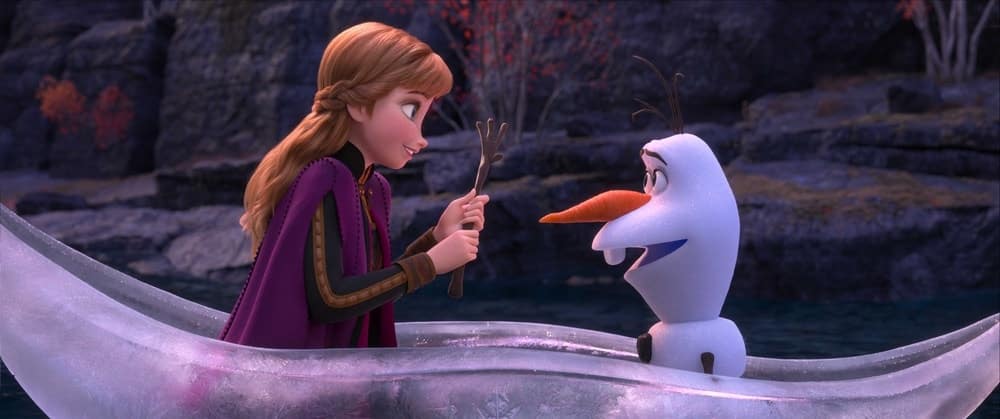 Frozen II
As many parents around the world have no doubt already discovered (and perhaps regret), Disney released Frozen II on its streaming service early to bring some extra joy during the COVID-19 outbreak as many are confined to their homes. The hit sequel is perhaps one of the most dynamic storytelling arcs we've seen in an animated film series, as it delves into the pasts of Queen Elsa, her mysterious powers, the kingdom of Arendelle, and more. The characters experience deep feelings and themes not often explored in children's films, though the lessons they learn along the way are excellent reminders for all ages.
Watch on Disney+ (free with subscription).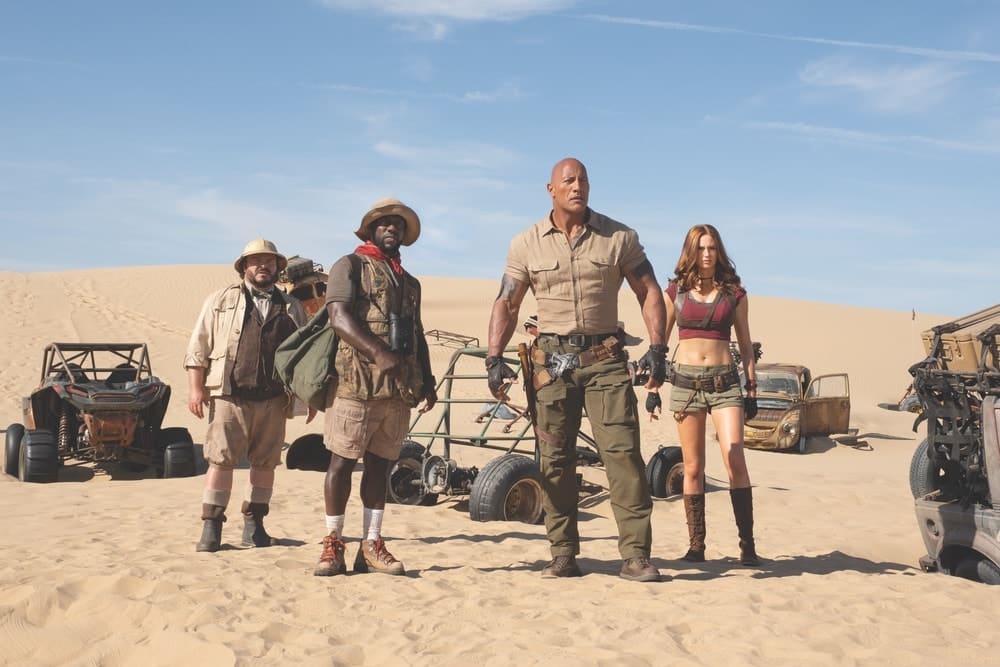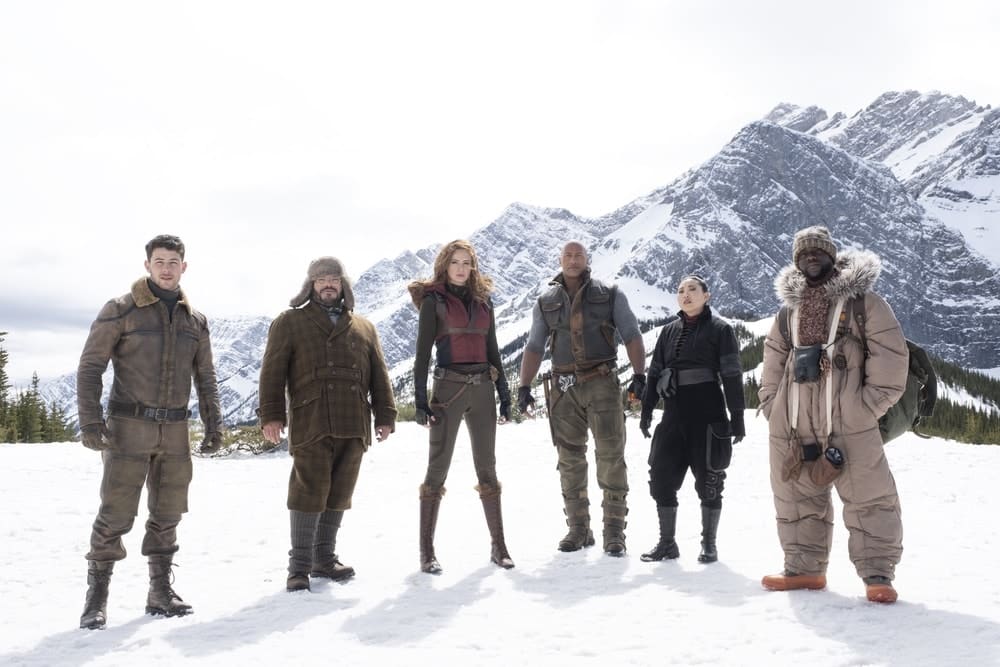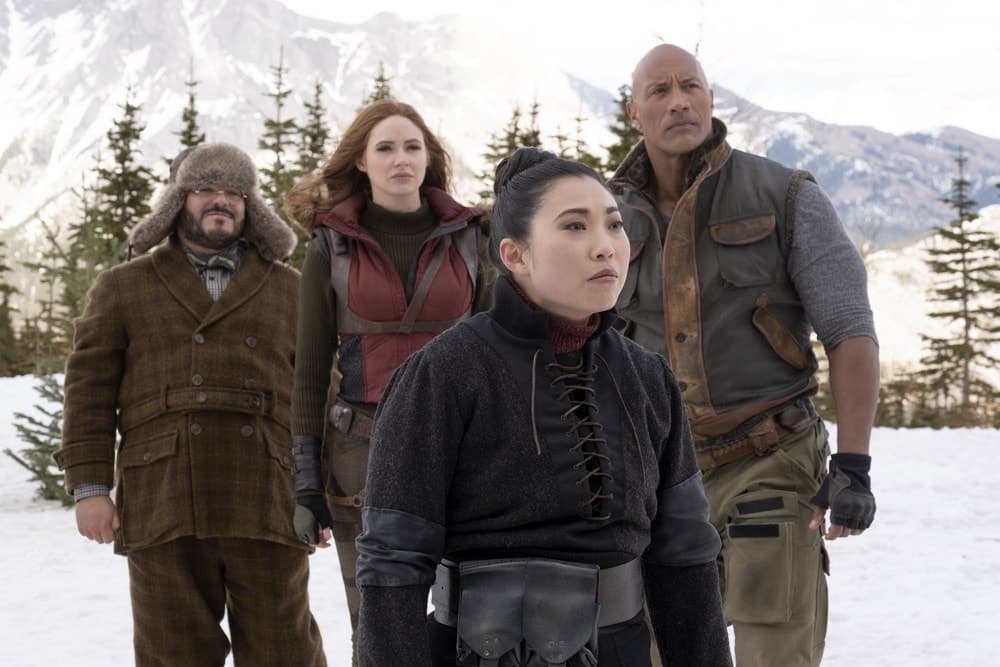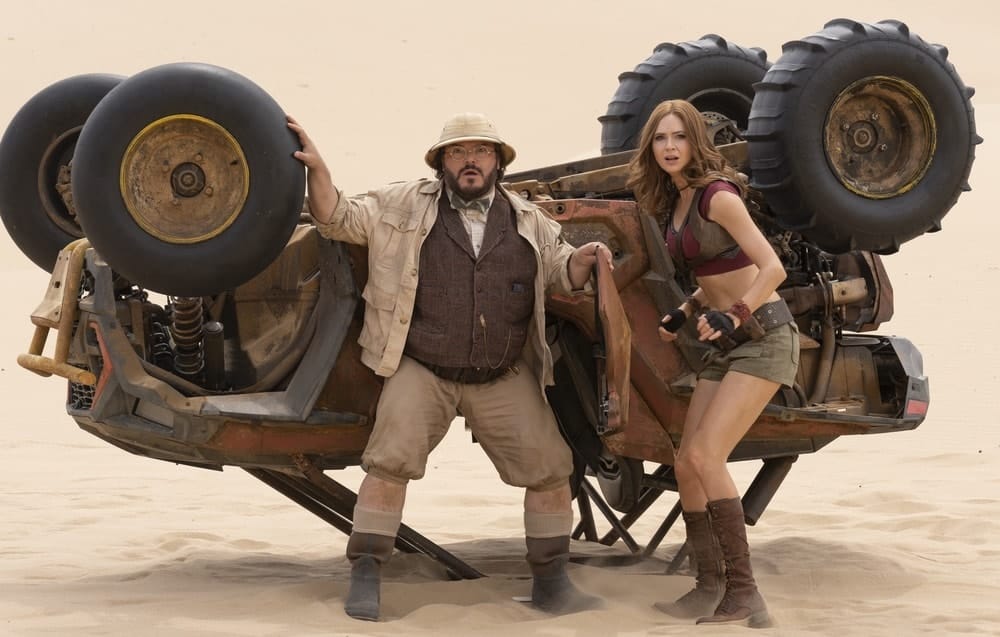 Jumanji: The Next Level
The mismatched heroes from 2017's Jumanji: Welcome to the Jungle are back and are once again playing for their lives in a game of wild adventure. Dwayne Johnson, Kevin Hart, Karen Gillan, Nick Jonas, and Jack Black reprise their roles, albeit with some twists befitting the unpredictable nature of the Jumanji game.
Rent or purchase on Amazon Prime, YouTube, Google Play, and Vudu.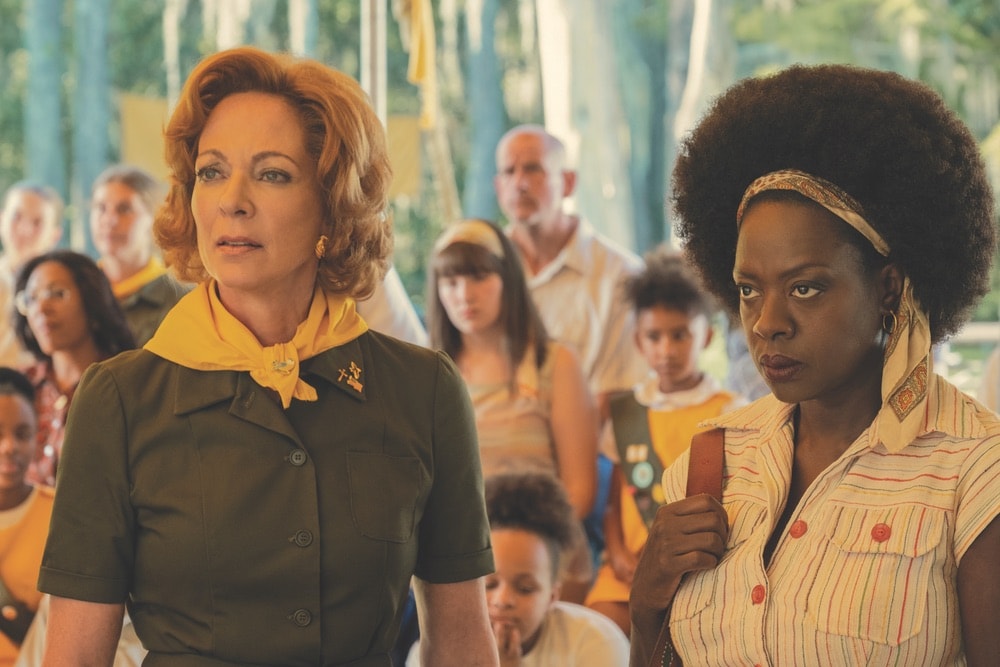 Troop Zero
Get ready to laugh, cry, and cheer on the underdogs of Troop Zero, Amazon Prime's coming-of-age tale set in rural Georgia during the famous Space Race era. A lonely misfit kid (Mckenna Grace) who is obsessed with outer space decides to form her own troop of Birdie Scouts when she learns the jamboree grand prize is a chance to have your voice on a golden record that will be shot into space.
Watch on Amazon Prime (free with subscription).
Oh, the Drama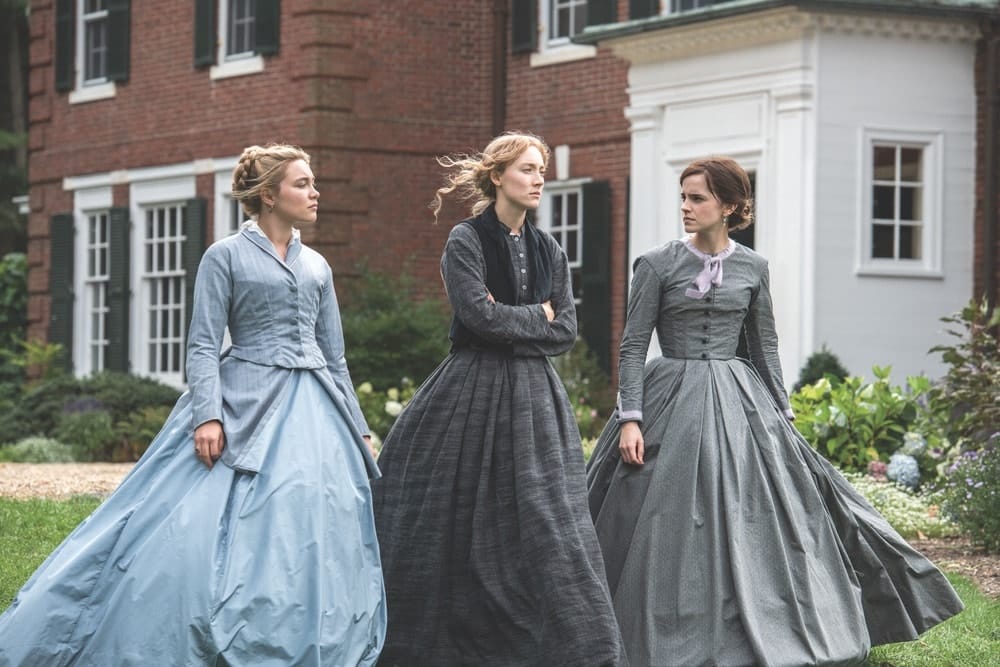 Little Women
Louisa May Alcott's beloved novel has a new adaptation, and it's received rave reviews from viewers and critics, not to mention an Oscar win for Best Costume Design. A dynamic cast brings to life the multifaceted March sisters and their love interests as they navigate family, friendship, love, death, betrayal, and more in a classic coming-of-age tale. It's incredible how a story written in 1868 can still resonate so deeply and remain relevant to audiences today, as great literature ought to do.
Purchase on Amazon Prime, YouTube, Google Play, and Vudu.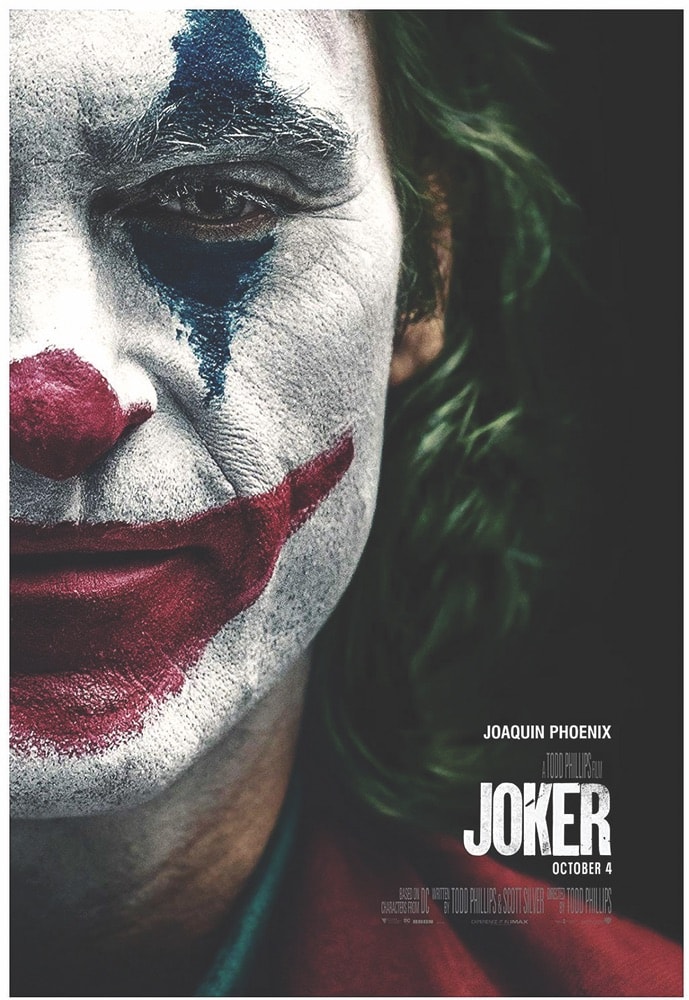 Joker
Joaquin Phoenix took home the Academy Award for Best Actor for his chilling performance as one of the comic book industry's most renowned villains. (The film also won Best Original Score for the work of Hildur Guðnadóttir.) But this isn't your usual Batman hero versus villain romp. Instead, it took a look into the background and psychology behind the Joker, and fans were on edge continually throughout the film as they wondered what moment might be the one to make the man snap.
Rent or purchase on Amazon Prime, YouTube, Google Play, and Vudu.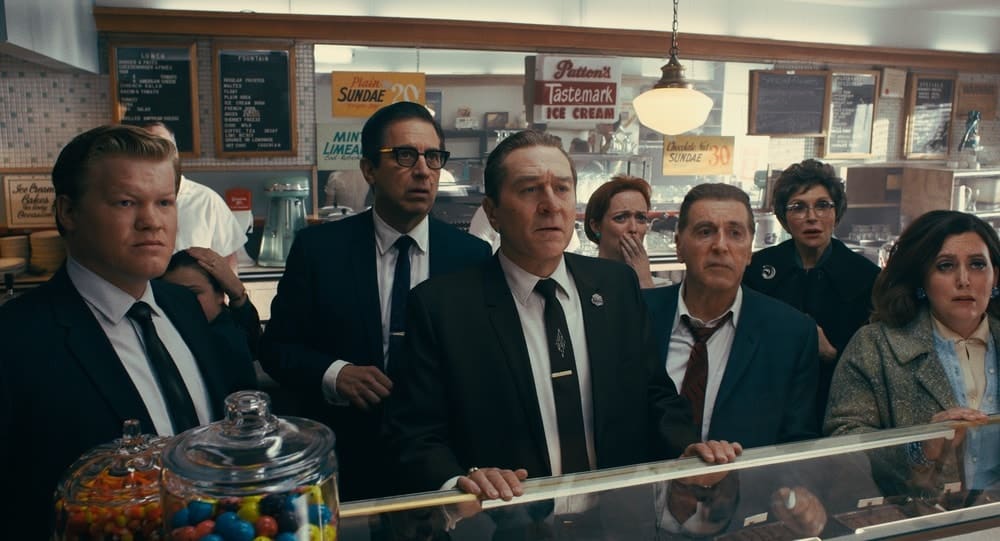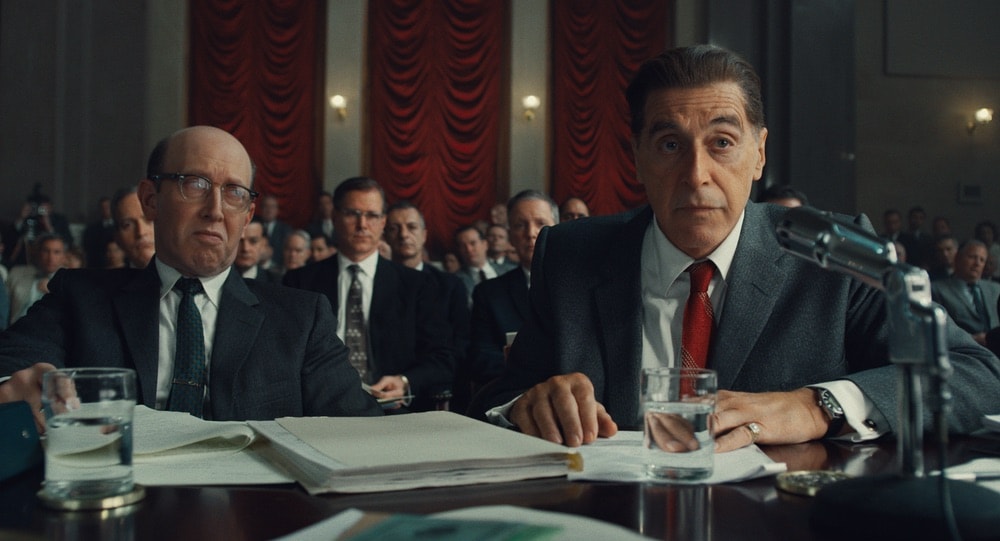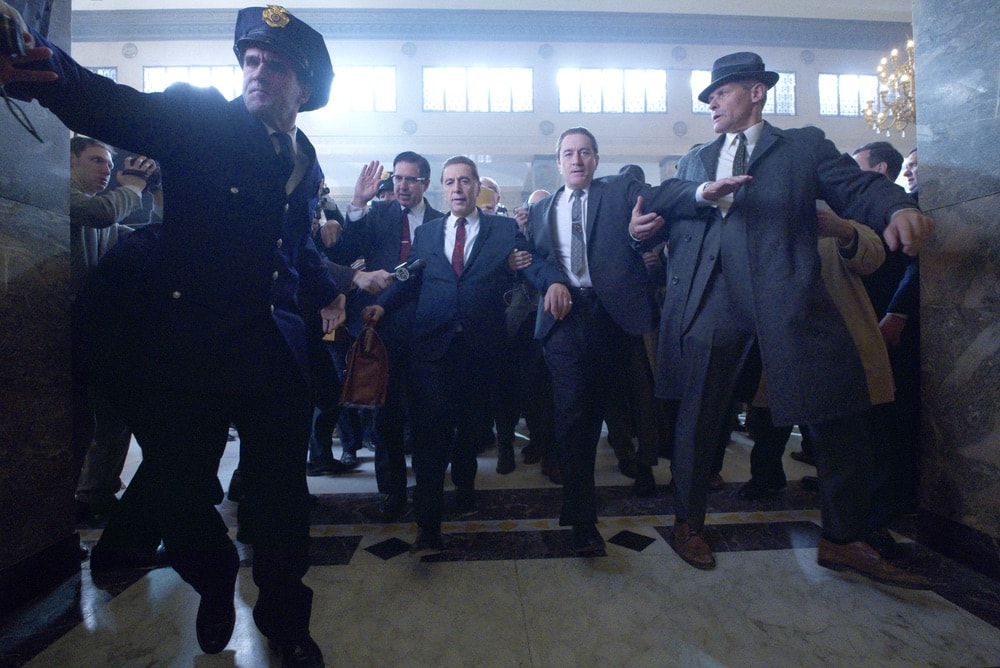 The Irishman
Netflix released Martin Scorsese's epic crime drama bringing together some of the greatest actors in the biz—Robert De Niro, Al Pacino, and Joe Pesci—in this adaptation of I Heard You Paint Houses by Charles Brandt. It follows the memories of World War II veteran and trained killer Frank Sheeran as he recounts his time as a hitman for a Philadelphia crime syndicate in the 1960s.
Watch on Netflix (free with subscription).
The Best Picture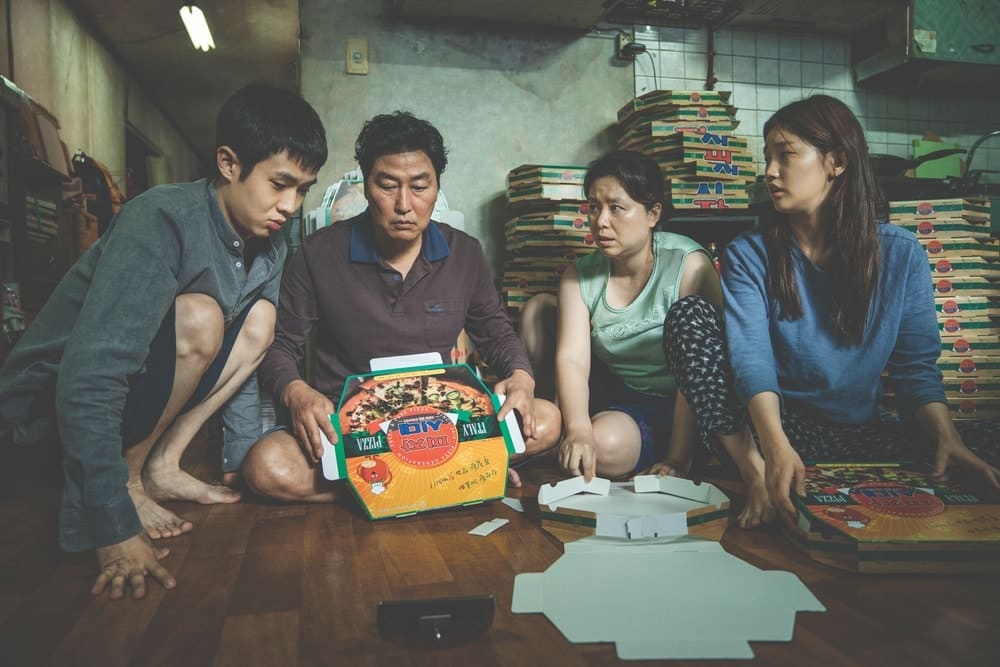 Parasite
The big Oscar winner of 2019 might have come as a surprise to many. Parasite, a dark comedy-thriller from South Korea, tells the intriguing story of two families—one wealthy and one struggling to survive. Written by Han Jin-won with Bong Joon-ho, who also directed the film, it swept up four Academy Awards and subsequently led to viewers worldwide clinging to the edge of their seats.
Rent or purchase on Amazon Prime, YouTube, Google Play, and Vudu.
— V —
ARTICLE CATEGORIES