Surfing El Salvador
By Shane Reynolds | Photography by Jonah Allen
You're going where?? Oh my God, be careful!
That was the typical reaction I got when I started planning my first trip to El Salvador back in 2015. But that was exactly why I wanted to go. Not because I'm a glutton for punishment, but because showing the beauty of "dangerous" or "scary" places is what I do for a living. And, well, I also love to surf. But let's start at the beginning.'
I officially started my production company, Color Earth, in 2001 with an intent to explore the brighter side of the world's darker corners. The goal was to inspire others to reach beyond their comfort zones to make traveling to unusual places feel less, well, unusual. Personally, I wanted to find adventure, which always tends to involve the water in some way. Twenty years and sixty countries later, I think I've seen a few gems—and El Salvador tops the list.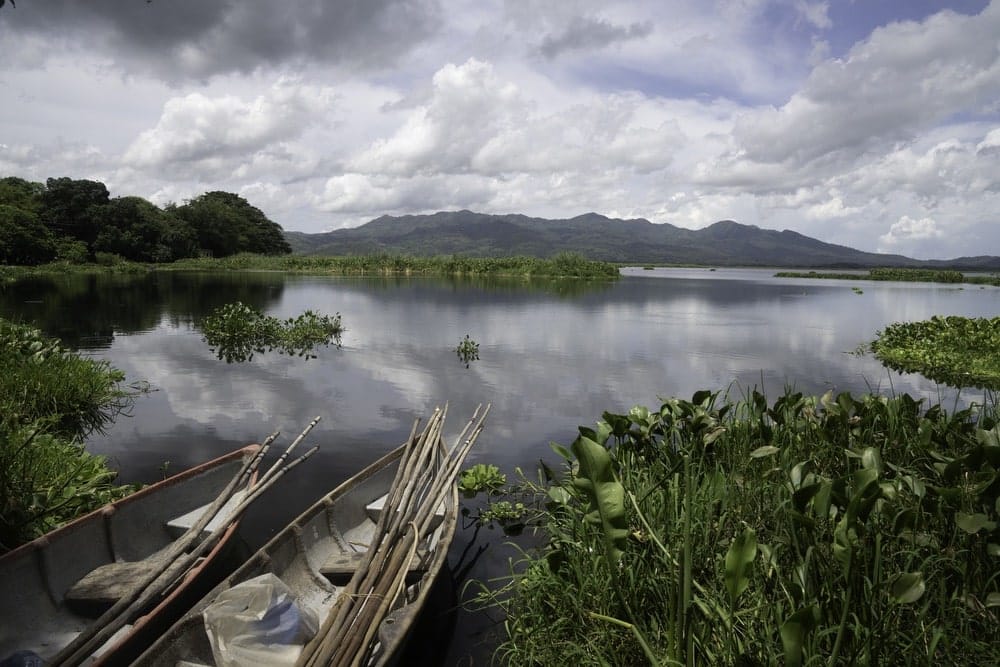 When I first searched El Salvador online, I literally could not find a positive word about it. According to the media, this was an epicenter for violence and danger. But I had explored every country south of El Sal in Central America, so I knew it had to be a pretty place. I also knew that there were endless right point breaks and fewer tourists—to a regular foot surfer from Florida, that's the holy grail—and it was just a cheap three-hour flight away. So, as an experienced traveler, this was a risk worth taking, especially when you realize that there isn't a country on earth immune to danger.
What I found in El Salvador was well beyond a tropical destination with perfect waves. I was welcomed warmly into a culture that was starving to show visitors what the media had been ignoring all along. It was a surfer's paradise that offered far more than surfing. So, I've spent the last six years going back with various surf buddies and even my wife and daughter (who was three at the time). Every person I've brought down there has returned at least once. Some are even regular fixtures now.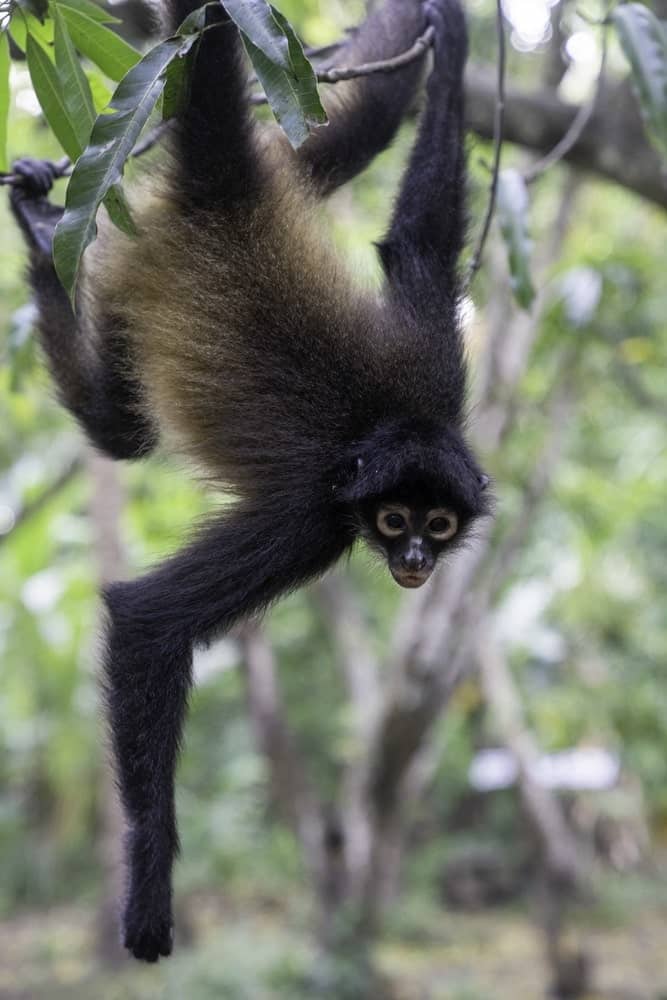 To change things up on my eighth and latest visit, I structured a special crew. After all, those you travel with can be as important as where you travel—in many cases, more so. First to commit was Tim Malambri (a.k.a. El Jefe), a powerful surfer (in his sixties) who sells yachts for Galati; he had been to El Sal only once before with me on a quick strike mission in 2020. Tim's friend, Chance Stone, a stylish surfer and former surf shop owner in Panama City Beach (in his fifties), was the second to sign on for his first look at El Sal. Finally, first-timer Jonah Allen, an energetic, well-traveled surfer (in his twenties) and renowned photo artist from the 30-A area, rounded out the group. I've found that if you keep it to four (or fewer) like-minded people, the generation gaps tend to create a bonding environment of unique perspectives, meaningful moments, and inside jokes that put the "rad" in camaraderie. Yes, a few dad jokes get snuck in there too.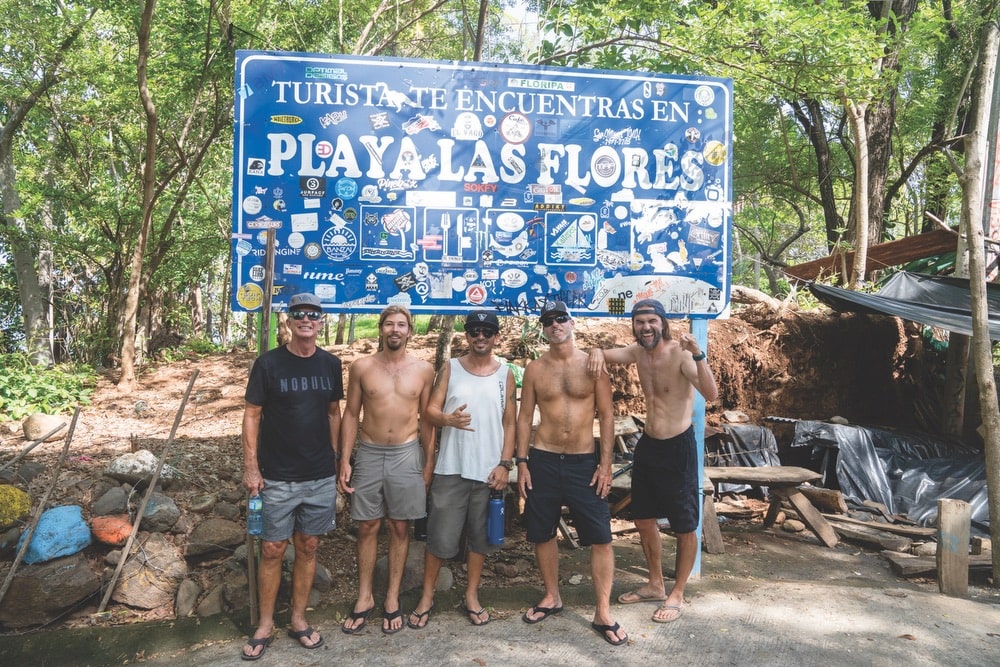 Then comes the "itinerary," which is a scary word when it comes to a surf trip. There aren't many surfers more surf starved than the ones who reside in the Sunshine State. That's why the typical travel cycle for us is (1) surf, (2) eat, (3) sleep, (4) repeat. But in El Salvador, there's a fifth element: explore. With typical onshore winds messing with the surf in the middle of the day and world-class excursions nearby, including Mayan ruins, volcanos, waterfalls, and wildlife, there is legitimate adventure abounding in and out of the water. So, yeah, that much moving will cut into your hammock time, but you'd be a kook not to take advantage of it.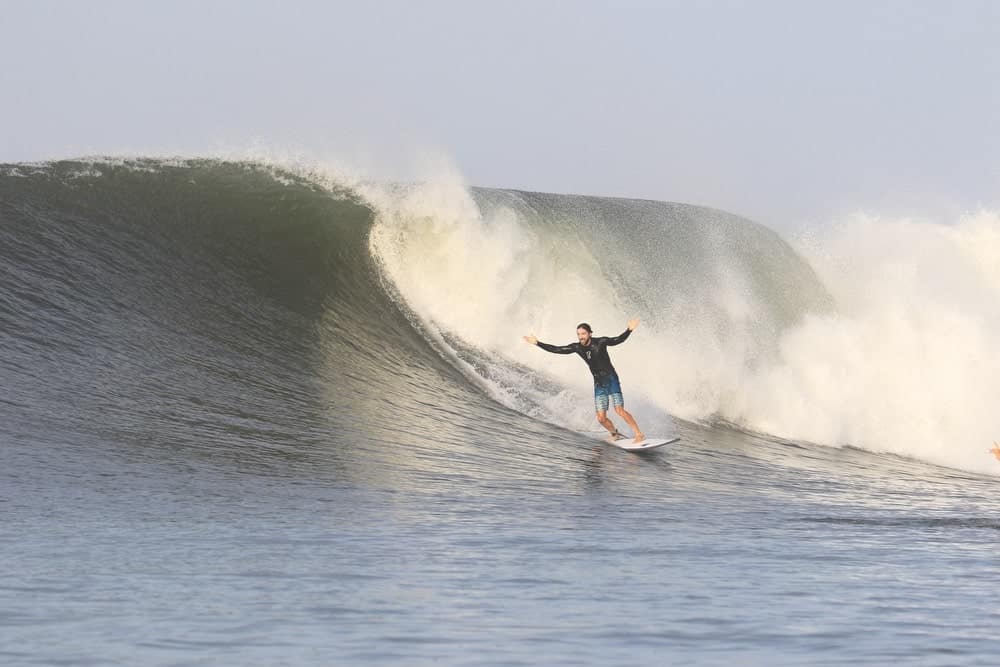 Our dry outings for this expedition included looking at the marine sanctuary on the far western end of the country and the volcanic islands in the Gulf of Fonseca on the far eastern end. We took a four-by-four up to the top of the Conchagua volcano for breathtaking views and walking tours along the crystal clear El Jocotal Lagoon. But the unanimous favorite was going deep into the rain forest to see the spider monkey sanctuary in Bahia de Jiquilisco. As I got to know Pancho, the alpha male, and Maria, the alpha female (who was really running the show), I could only smile at how this tight-knit community of monkeys mirrored the same immaturity and laughs as the crew I was traveling with. But that's no surprise when you are operating on the pure stoke of perfect waves from the moment you arrive.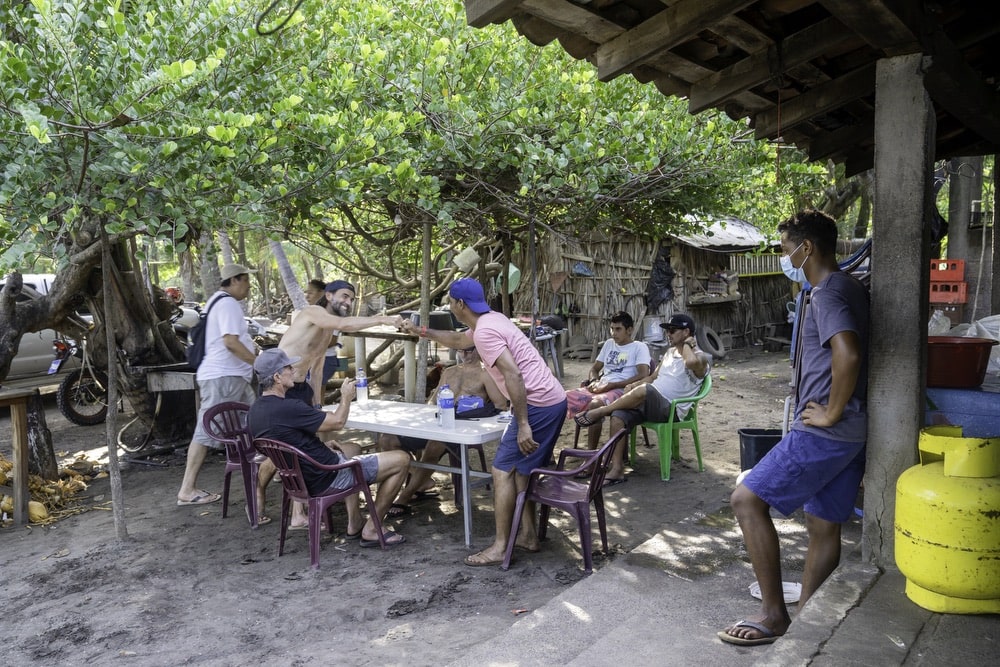 With an established home base in the family-owned Esencia Nativa hotel, nestled between the reeling right point break and river mouth A-frame (a peaky wave shaped like an "A") of El Zonte, just an hour from the San Salvador airport. We caught some fun head-high waves before branching out to more renowned spots like K59 and Punta Roca. Then, with the swell building to a peak of nine to eleven feet with an interval of nineteen seconds (we are lucky to get four feet at eight seconds in Florida!), we headed southeast to catch the world-class waves of Las Flores and Punta Mango (my favorite wave on earth). To say that we scored would be an understatement. At one point, Tim and I scratched (paddled our asses off to avoid being caught inside the barrel) over a set so big and perfect that it was forever burned into our memory as momentous—and we didn't even ride one. But for every wave of that set we missed, there were a dozen more that we screamed to each other down the line for, throwing shakas to the sky. When you surf and all the elements come together in favor of perfection, gratitude is a very easy thing to recognize—and even easier to express.
When you surf and all the elements come together in favor of perfection, gratitude is a very easy thing to recognize—and even easier to express.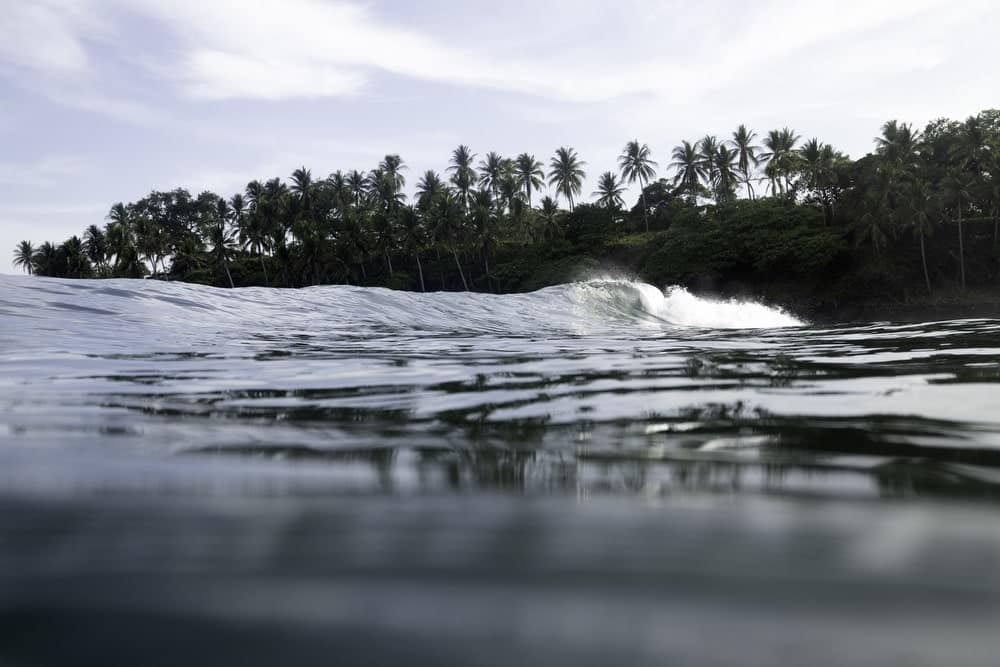 Throughout my years of exploring El Salvador, I've made friends who feel like family, among both the Salvadorans and my travel companions. I have surfed waves that I dreamed about while growing up on the Gulf Coast. I have seen the country grow from less of a third-world country to more of an exciting tourist destination. I've scored incredible photos and videos of my best sessions, thanks to all the local shooters out there every day working to make a living. I have avoided any dangerous situations (minus a bad wipeout into the rocks now and then), and I continuously find myself surprised at what this small Central American country brings to the table of beauty, culture, and adventure—despite the lack of credit given to it. I'm not gonna lie, though—if you want to keep thinking El Salvador is too dangerous to visit, go right ahead. More for me. ¡Salud!
— V —
---
Visit ColorEarth.tv to learn more about Shane Reynolds and YouTube.com/ShaneReynolds to see more from his travels. To see more work by photographer Jonah Allen, head to JonahAllen.com.
ARTICLE CATEGORIES