By Tori Phelps | 
Photography courtesy of Planet Hollywood
In Costa Rica, the idea of pura vida permeates every aspect of the culture. Translated as "pure life," it's a mind-set that life is better when lived joyfully and stress-free. Pura vida is even used as a greeting that means something akin to "Is life good for you right now?" At Planet Hollywood Beach Resort on Costa Rica's Pacific coast, it's hard to imagine any other answer than an echoed "Pura vida!" ("It is!")
Yes, the resort is part of that Planet Hollywood, best known for '90s-era, movie-themed restaurants. The brand, which had whittled its holdings to a flagship Las Vegas resort and half a dozen restaurants around the globe, is embarking on a new chapter that combines luxe tropical all-inclusives with its trademark Tinseltown flair. Based on the recently completed Costa Rican property (Cancun and Sint Maarten are next), the move is a good one.
And that's coming from someone who isn't a movie buff. My biggest fear prior to takeoff was that the film motif wouldn't resonate with me. If movies weren't my thing in "real life," I couldn't imagine I would want to be surrounded by them while on vacation.
I was wrong.
It took all of three minutes to fall hard for both the resort and its concept. Upon arrival, cool towel and welcome martini in hand, I passed a display showcasing Sean Connery's tux from his time as James Bond in Goldfinger. "Wow," I conceded. "That's pretty cool." When I spied Harrison Ford's Indiana Jones costume, complete with fedora and bullwhip, I was officially hooked.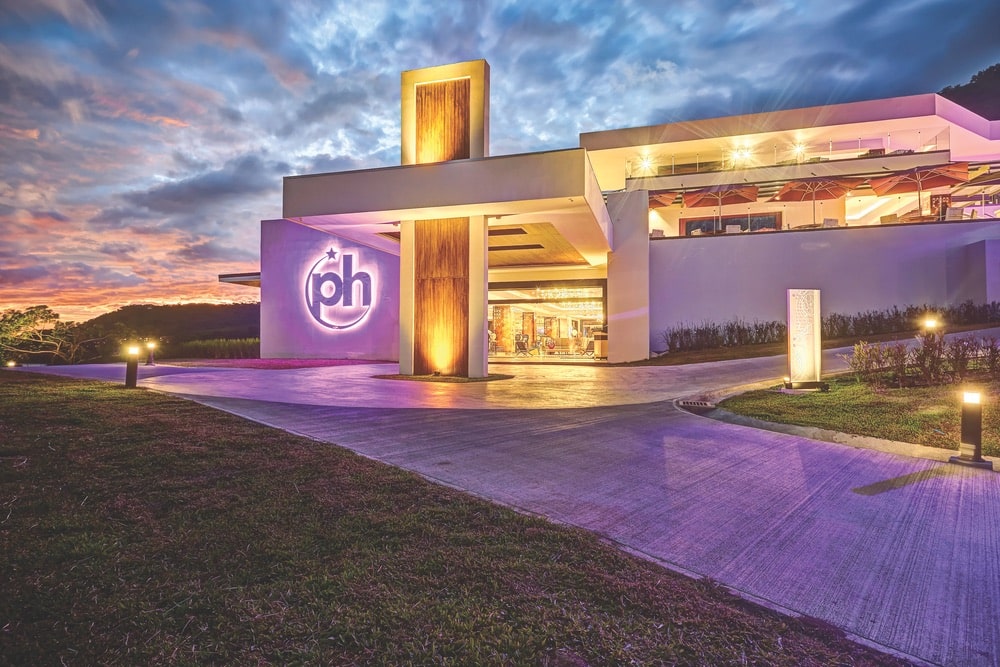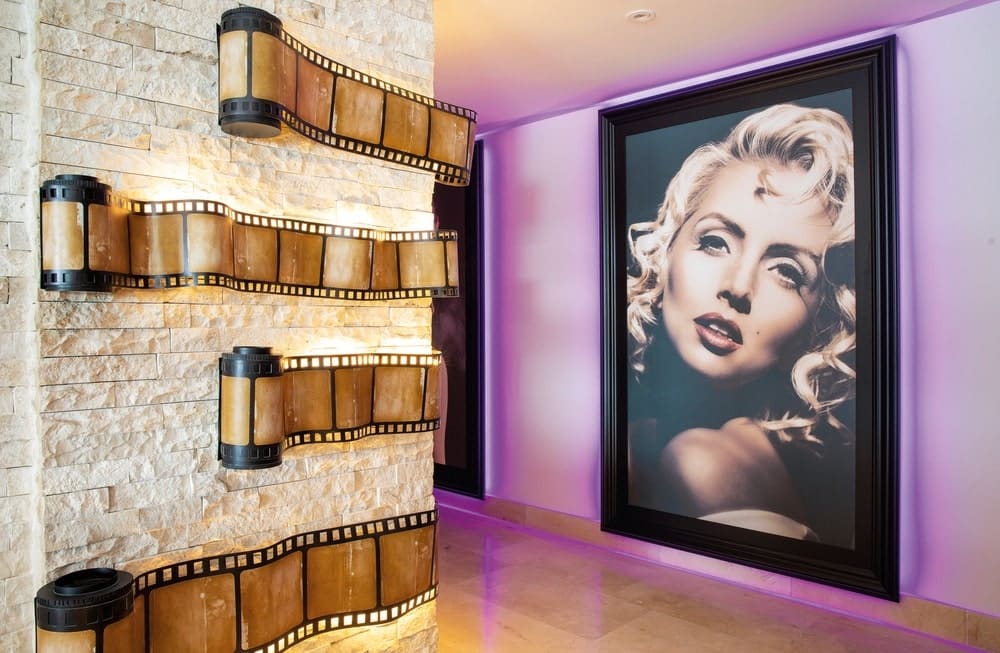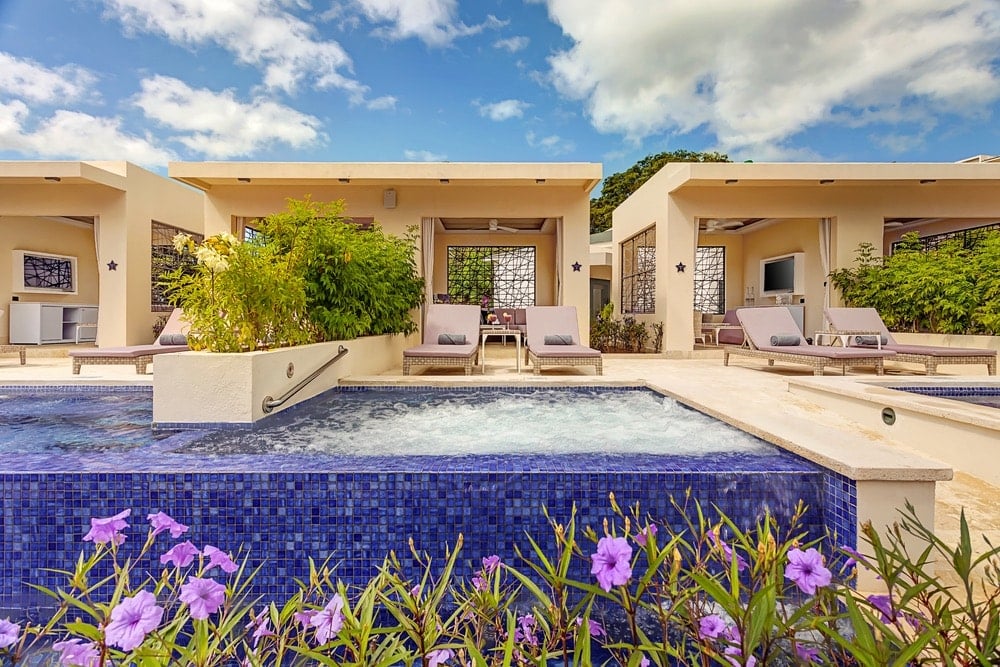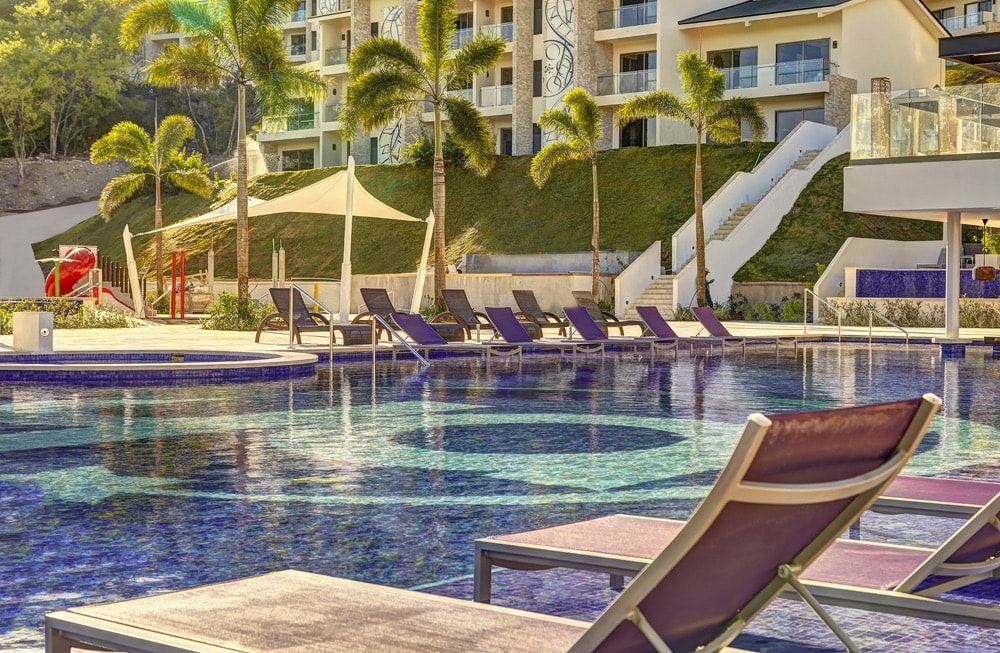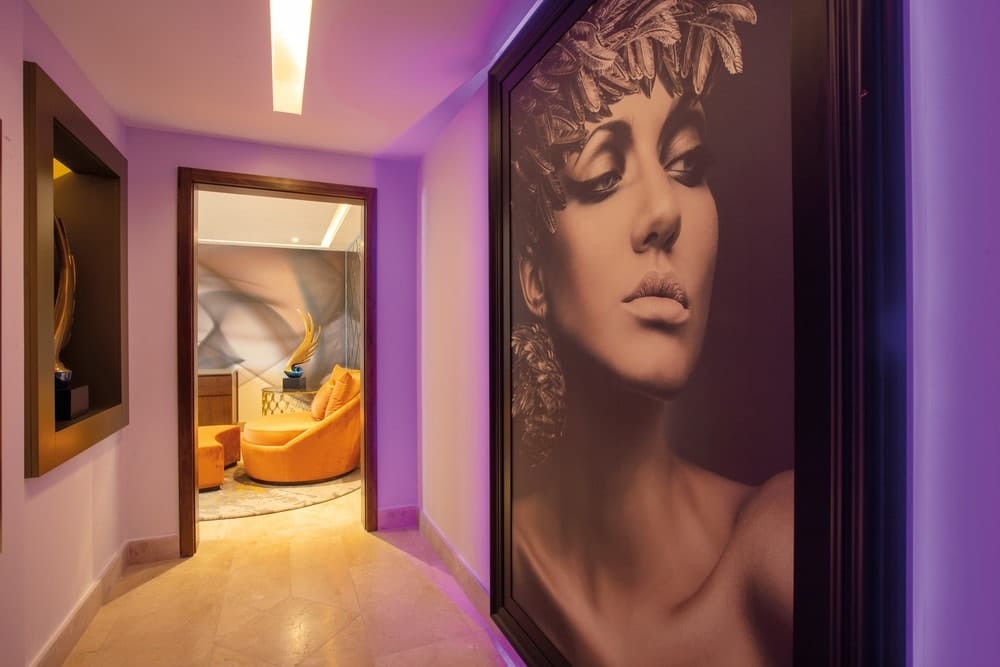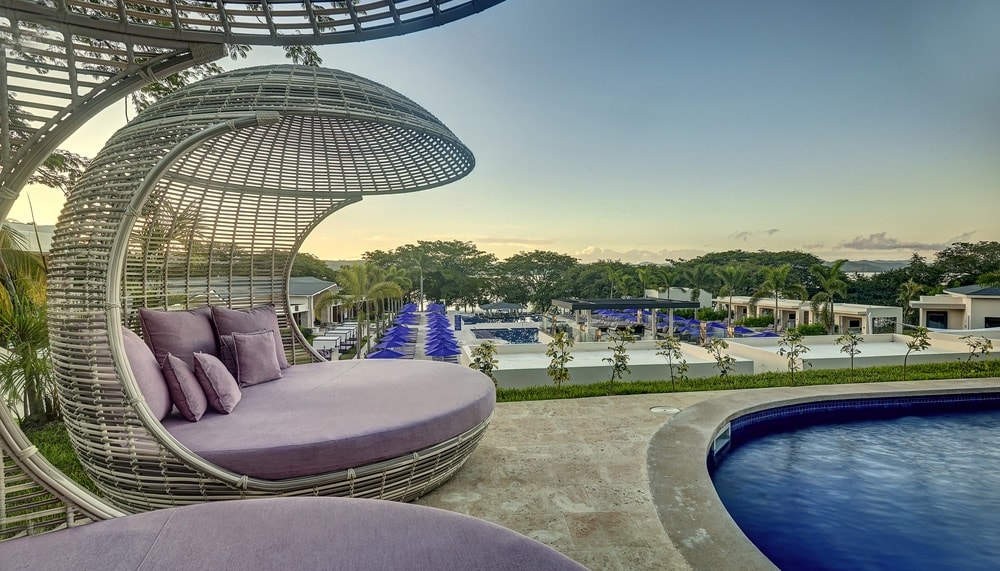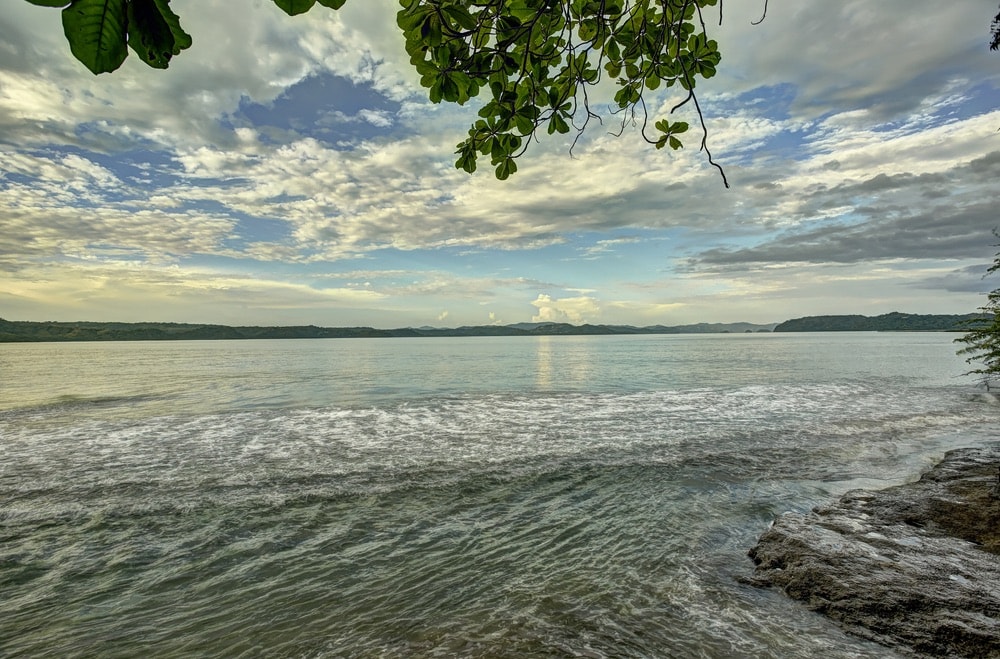 But it takes more than fascinating film paraphernalia to woo discerning travelers, especially when you throw the all-inclusive aspect into the mix. While an easy way to vacation, inclusive travel isn't generally considered the apex of luxury tourism. Planet Hollywood seems to have embraced that challenge and is well on its way to delivering an experience that rivals the more traditional high-end resorts.
Its best advantage is its location. During the half-hour drive from the local airport, guests wind through Costa Rica's famously unspoiled ecosystem—not a "hotel zone," as is the case with some other tropical destinations. Arrival brings you to the shores of the pristine Papagayo Gulf, with the resort itself seamlessly integrated into the environment. Tree-covered mountains constitute a significant part of the region's aesthetics, and rather than completely razing a construction site for the new property, the resort is built into and atop these slopes.
After a speedy check-in—within a private lounge if you opt for Star Class™—you're free to marvel at the vistas competing for your attention from every angle. Then you face the happy dilemma of what to do next, a decision that hinges mainly on who got off the plane with you. Boldly marketing itself as both romantic and family friendly, I discovered that Planet Hollywood has plenty to offer everyone.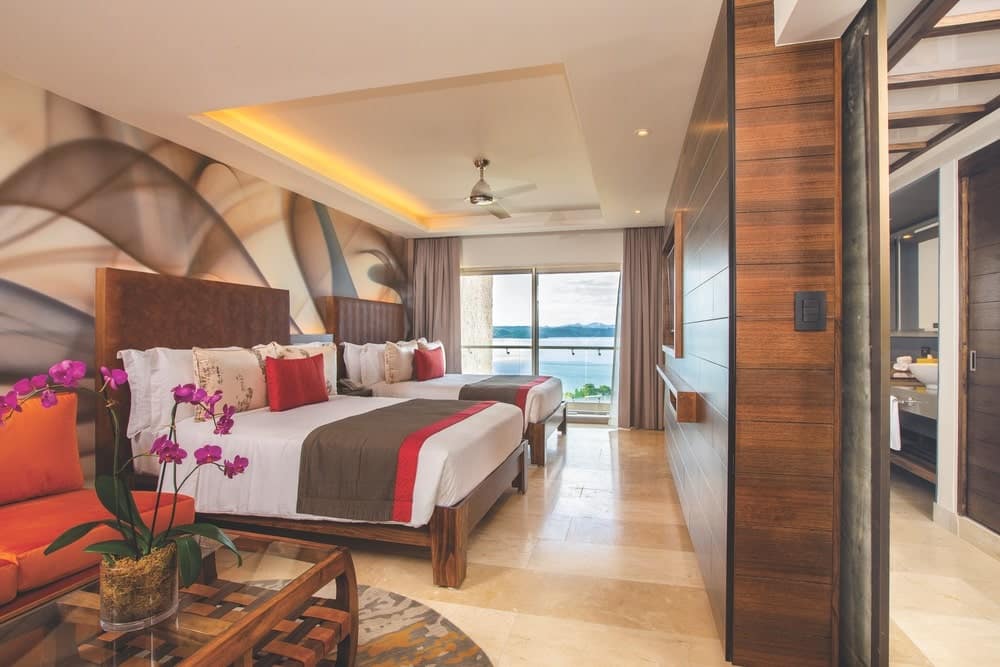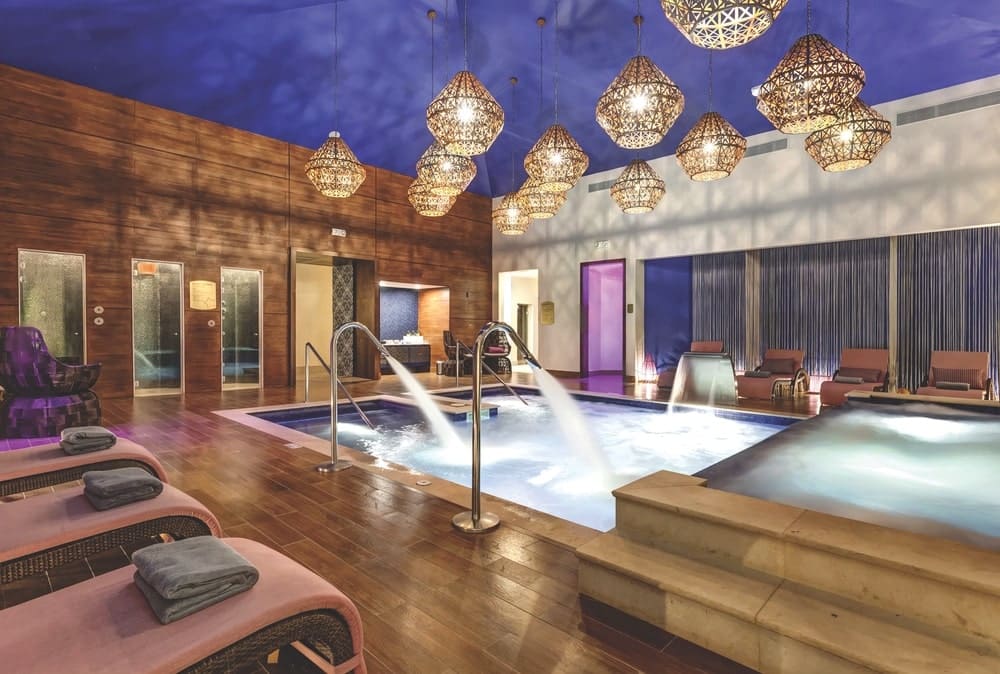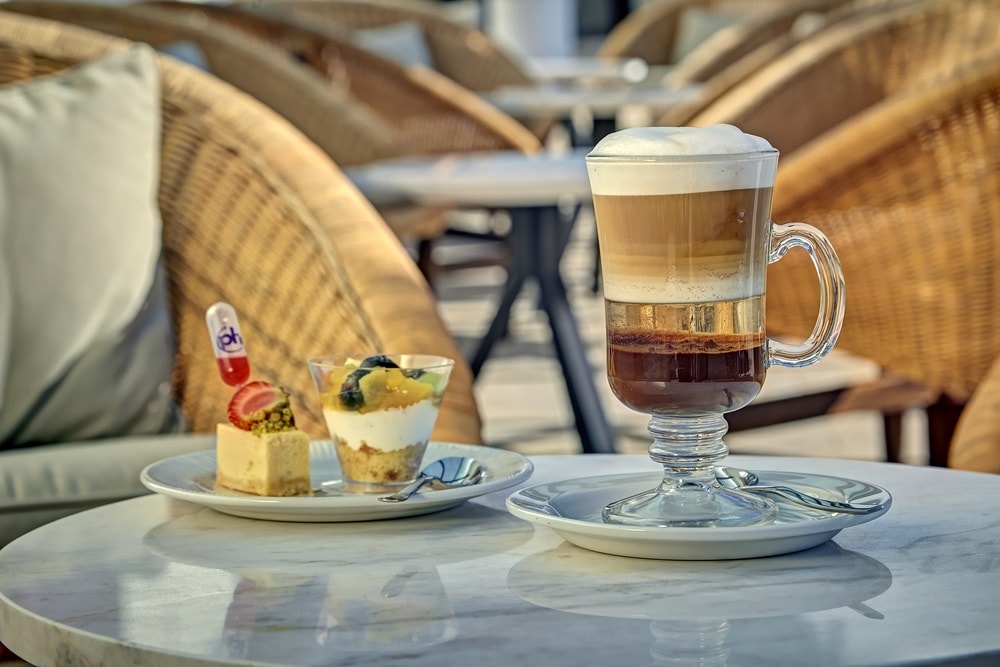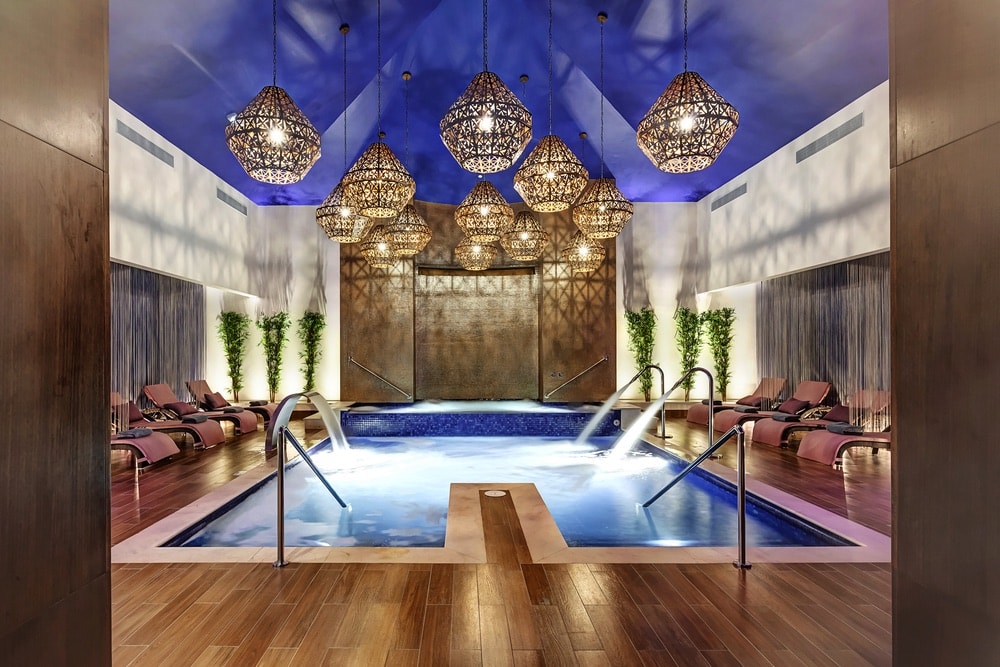 If you're with your honey . . .
This is the easiest to pull off because, frankly, when you're in gorgeous Costa Rica with people waiting on you hand and foot, romance is pretty effortless. Your first stop will probably be your room, which is lovely but not massive at the standard level, so upgrade if you want a little more space—the producer's suites are huge! A couple of things do stand out, though, no matter what kind of suite you choose. One is that your personally selected soundtrack will be cued up by the time you arrive at your room. I learned quickly that seemingly random questions from the staff are never random. When they ask about your favorite music at check-in, for example, this is why. Secondly, you can choose the fragrance of your room from diffusers that the staff will bring right to your door. And the smart design that might prevent a few squabbles: the RFID bracelets you wear double as room keys, so there's no "Hon, did you remember the card?"
If you were up late the night before, which is pretty much a given, head to Fuel. There's no menu posted in this coffee-and-gelato hot spot; instead, the talented barista is the menu. In answer to my inquiry about the coffee selections, he merely asked, "What do you want?" and added, "Whatever it is, I'll make it for you." His response, I realized, was characteristic of the universally exceptional service. The staff's usual reply, if it varied at all from "It's a pleasure," was "Whatever you want." Even when a translation gone awry caused the barista to think I wanted oatmeal in my coffee, rather than with my coffee, he still responded, "Whatever you want."
Much of the day will likely be spent poolside, but seriously consider excursions that highlight the many reasons tourists flock to this largely untouched country. From trips through waterfall-studded jungles to zip lining over the treetops, it's a choose-your-own-adventure smorgasbord.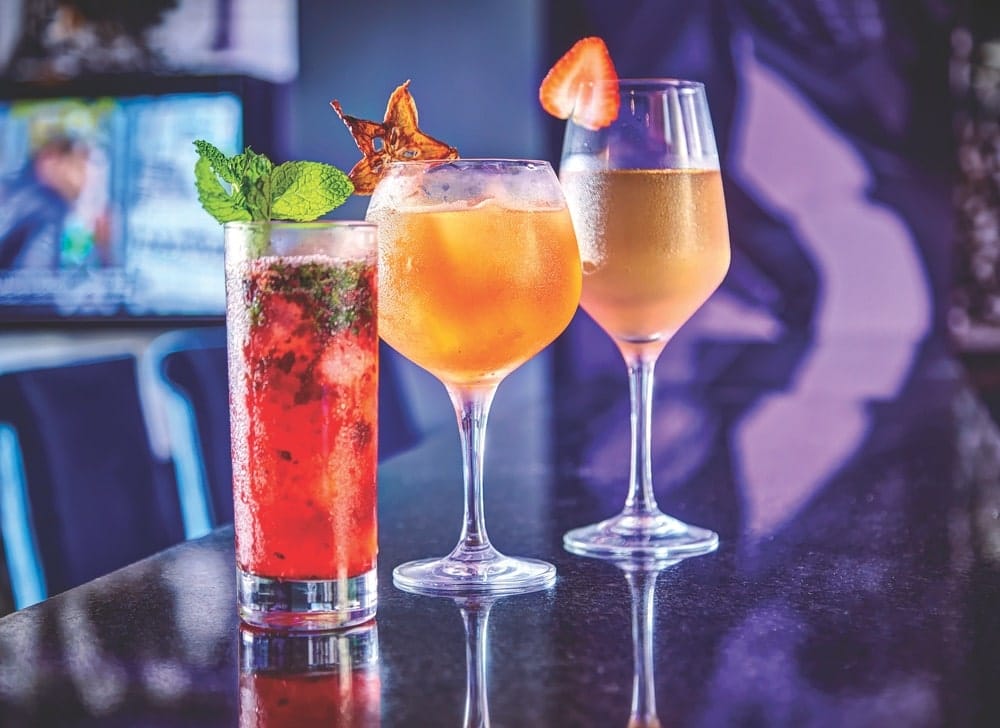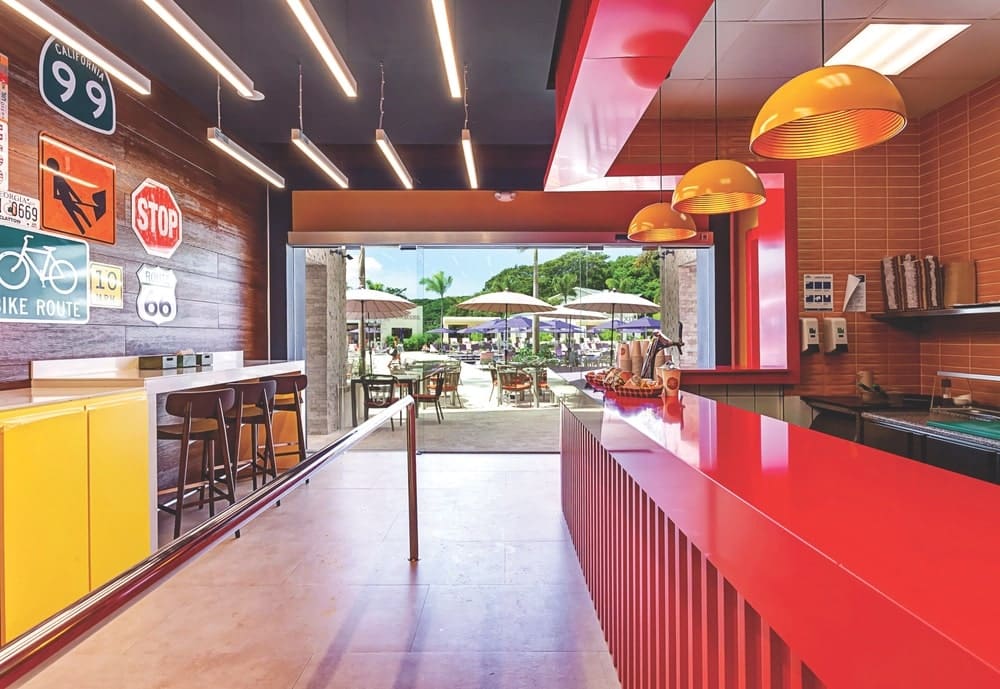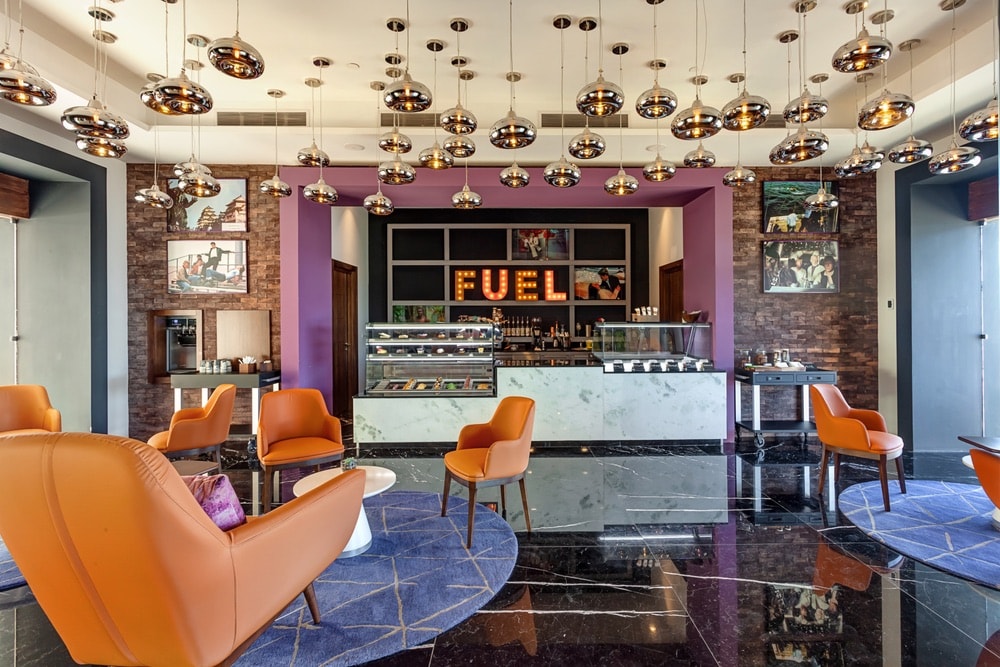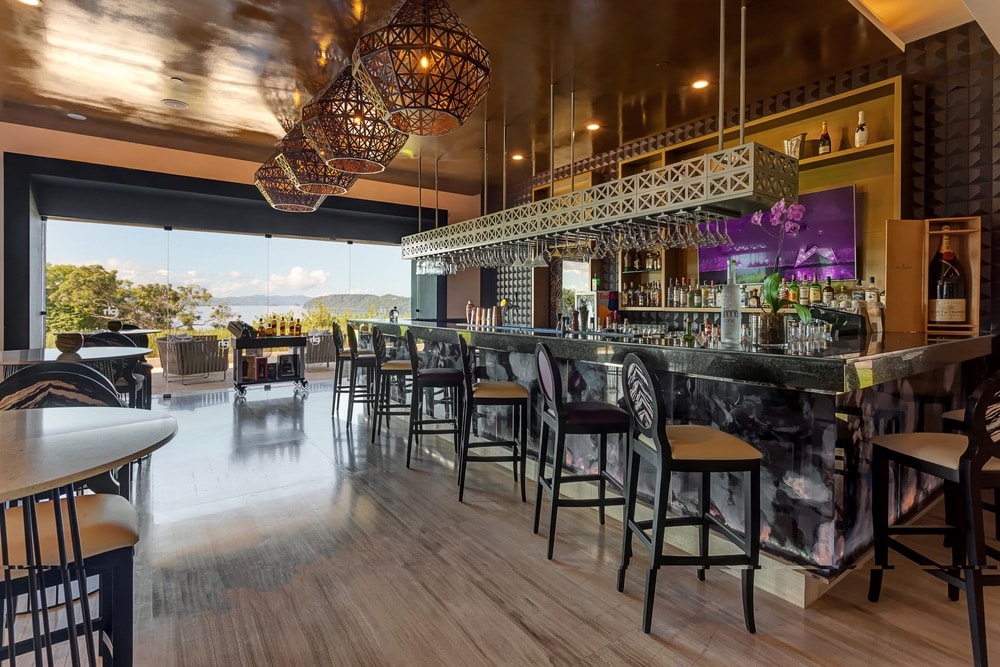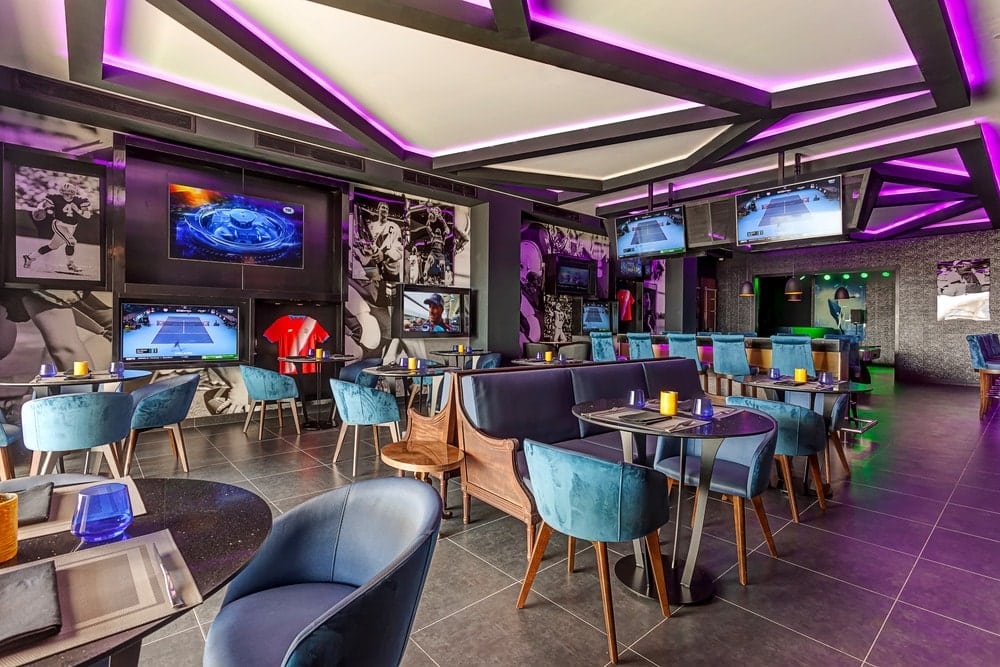 If you're with the girls (or the guys) . . .
What's a friend-cation without a drink or three? For cocktail lovers, the near-constant thrum of a shaker is a siren song daring you to order a mixed drink before it's five o'clock anywhere. It's a sound that means you're on vacation, so go ahead. Bars do offer a menu, but "whatever you want" is always an option. Take a peek at the menu—even if you don't end up ordering from it—just to browse names like the Marilyn, a sweet, gin-based concoction, or Sparrow's Treasure, a drink with lots of rum (duh).
If you're in the mood for some pampering at a spa, Planet Hollywood has a nice one. The services are pretty typical of resort spas, though they do use locally sourced ingredients like volcanic mud during treatments. What's more interesting is the hydrotherapy circuit to which spa guests have access. Everything here is carefully considered—even the violet lighting, which helps balance body and mind. You can dash between three different experience showers, wet and dry saunas, or a jacuzzi that's more like a giant, roiling bubble bath, and then float in the heated pool until they kick you out (nicely).
The adjoining gym, again, is upscale standard, so switch things up by checking out the numerous daily classes offered throughout the resort. Hit the pool for Aqua Zumba, the hillsides for a legs-and-glutes boot camp, and the beach for everything from a Spartan obstacle course to sunrise yoga.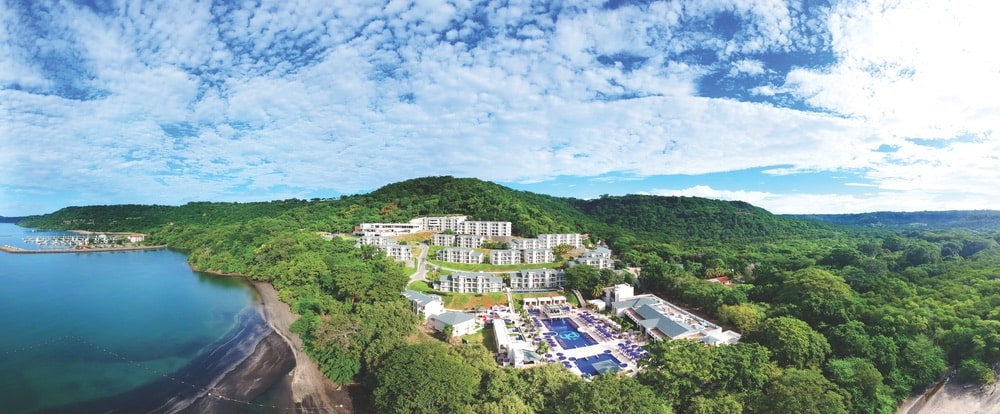 If you're with the family . . .
Feel free to bring the kids; this is the clean side of Hollywood. (Who knew one existed?) Even the clingiest of kids will beg to be dropped off at the Stars Kids Club because the lucky tots there spend the day shooting their own films. And taking cooking classes. And getting carpal tunnel syndrome in the dedicated video game room. And diving into the glitziest game of dress-up ever in the fashion room. Good luck to the parents who have to lure them away for dinner.
Food, of course, can make or break a vacation for everyone in the family. And while all-inclusive resorts are usually more "meh" than "oh yeah!" when it comes to cuisine, the quality at Planet Hollywood is a step above most. The à la carte restaurants range from casual eats like burgers at celebrity chef Guy Fieri's joint to truly swanky meals at the Sunset Strip Steakhouse and Grill. Even that resort mainstay, the buffet, was surprisingly good. My made-to-order specialties could have come from the kitchen of my favorite brunch place, and the vegan station was a pleasant surprise. Picky kids, those with dietary or allergy restrictions—everyone will be able to (over)fill their plates.
It's clear that "good for an all-inclusive" doesn't seem to be the yardstick for Planet Hollywood; they're pushing the envelope in terms of what a resort vacation looks like—any resort vacation. According to Christine Jamieson, director of marketing for Planet Hollywood Hotels and Resorts, "Planet Hollywood aims to be the most evolved brand in terms of technology, experiences, environment, lifestyle, veganism, and more."
Costa Rica and Hollywood is a mash-up that shouldn't work but somehow does. Embodied by the tagline Vacation like a Star™, there's no getting away from the theme, right down to the concierges who are called "personal assistants." But because everything is indeed first class, there's no kitsch factor. Instead, it feels like the A-list, exclusive experience it's designed to be, right in the natural splendor and biodiversity that defines Costa Rica.
Pura vida, indeed.
— V —
---
PlanetHollywoodHotels.com/Property/Costa-Rica
Tori Phelps has been a writer and editor for nearly twenty years. A publishing industry veteran and longtime VIE collaborator, Phelps lives with three kids, two cats, and one husband in Charleston, South Carolina.
ARTICLE CATEGORIES