What's the Tea?
St~Germain serves the tea with its floral take on a margarita. Fresh, handpicked elderflowers that comprise St~Germain liqueur elegantly pair with Patrón Weber Blue Agave Tequila in "What's the Tea, Rosarita," a blossoming cocktail with hints of hibiscus tea, beet juice, and fresh lime.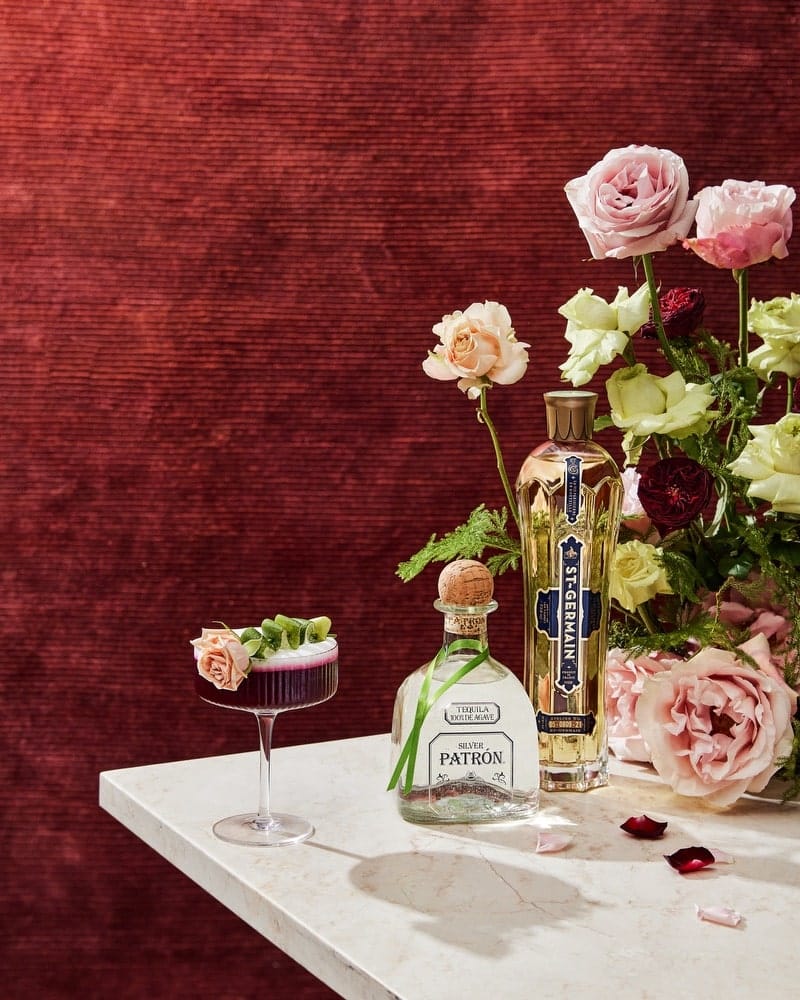 What's the Tea Rosarita
1 oz. Patrón Silver

1 oz. St-Germain

.75 oz. hibiscus tea

.75 oz. beet juice

.5 oz. freshly squeezed lime juice
Fill a cocktail shaker with ice. Add all ingredients and shake well. Strain into a chilled coupe glass and top with salted rose air (optional).
Salted Rose Air
4 oz. water

2 oz. fresh lime juice

1.5 teaspoons Sucro

1.5 teaspoons Maldon salt

.5 oz. rosewater
Combine all ingredients in a large bowl. Using an immersion blender or hand blender, mix until bubbles form. Carefully spoon on top of the drink.

ARTICLE CATEGORIES