By Lynn Nesmith
Designer and founding partner of Tracery Interiors, Paige Sumblin Schnell embraces work, play, family and community with passion and a personal flair. Although it was only six years ago that Paige moved to South Walton with her husband, Mark, and daughter, Mallory, in that short time her career has thrived and her civic contributions are far-reaching.
Growing up in the small town of Opp, Alabama, just north of the Florida state line, Paige spent just about as much time along the Gulf of Mexico as she did in her hometown. "Spring break and summer vacations were always at the beach," recalls Paige. "It was so close we would even come down for a day." Paige always thought she would end up along the water one day, but she couldn't predict how it would happen, or the interesting detours along the way.
Born with an artistic streak and nurtured by a mother who loves antiques and collectibles, Paige set her sights on design school at Auburn University, from which she graduated in 1998. An internship in Birmingham and a six-year stint with ASD in Atlanta working with corporate, legal and hospitality clients around the country provided Paige diverse experience, but she longed for a more personal approach to design. "I enjoy working on residential projects because I love getting to know my clients," says Paige. "At the end of a job I feel like I am part of their family."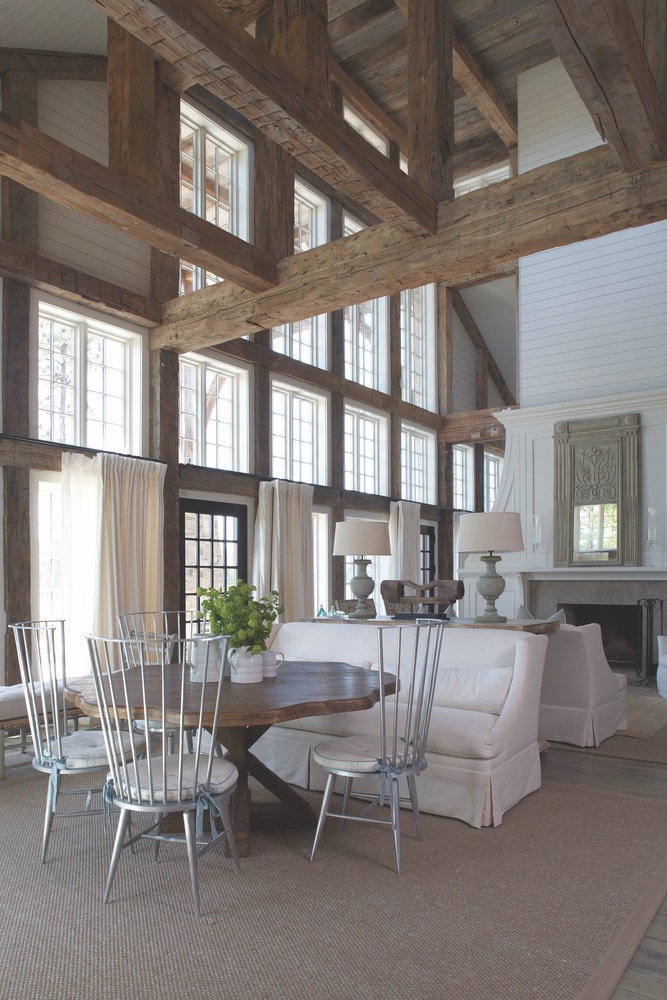 By 2004, Paige and Mark were looking for a way to justify leaving the rat race of Atlanta for life at the beach. During a "research" weekend in Seaside, they learned that the Birmingham architecture firm of Dungan Nequette had recently opened a Florida office. By chance, Paige had worked with Louis Nequette and Jeff Dungan during an internship with Garrison Barrett Group. On a Monday, Paige called her former colleagues to ask about their plans, recalling, "Jeff said it was 'kismet' because they had just been talking about me, but they didn't know where I was working or how to reach me."
And, yes, timing is everything. By Friday that week, Paige had met with Louis and Jeff and had set the wheels in motion to join Tracery, their interiors studio and design shop in Rosemary Beach. Mark had recently left a large planning firm to create Schnell Urban Design, so nothing was keeping them in Georgia. "Two weeks later we found a house and we were moving," Paige recalls. "We were excited but scared to death."
From the outset, Tracery Interiors and Dungan Nequette Architects worked independently, yet often in collaboration. Without missing a beat, Paige's first joint project was the Rosemary Beach Private Residence Club. "I designed everything from the finishes to the forks," says Paige. As is often the case in a small town, one good thing quickly led to another. Paige met Steve Bradley at the PRC presentation and was soon designing a waterfront home for Steve and his wife, Lori, in WaterSound Beach.
Working all along 30A from Alys Beach to Rosemary Beach, from WaterColor to The Retreat, Paige creates timeless and evocative interiors that reflect the personal desires and demands of the client, while also reflecting the sensibilities of the various communities. "I love to mix clean-lined furniture with vintage and antique furnishings," explains Paige. "The melding of styles and materials instills a home with personality and character."
Mindful of the realities of life, Paige also strives to create welcoming and real spaces, as opposed to heavily decorated rooms. "I like to play with fabrics to keep it casual and comfy, while adding an accent of luxury with a touch of silk that works at the beach or a lake house," says Paige.
Drawing on her Alabama connections, Paige has designed numerous second homes along Lake Martin and Smith Lake, as well as grand permanent residences in Birmingham and Mountain Brook. Paige has also worked on a range of renovation projects that pose their own set of challenges. "You are forced to deal with issues you would never confront if you were designing a home from scratch," she explains.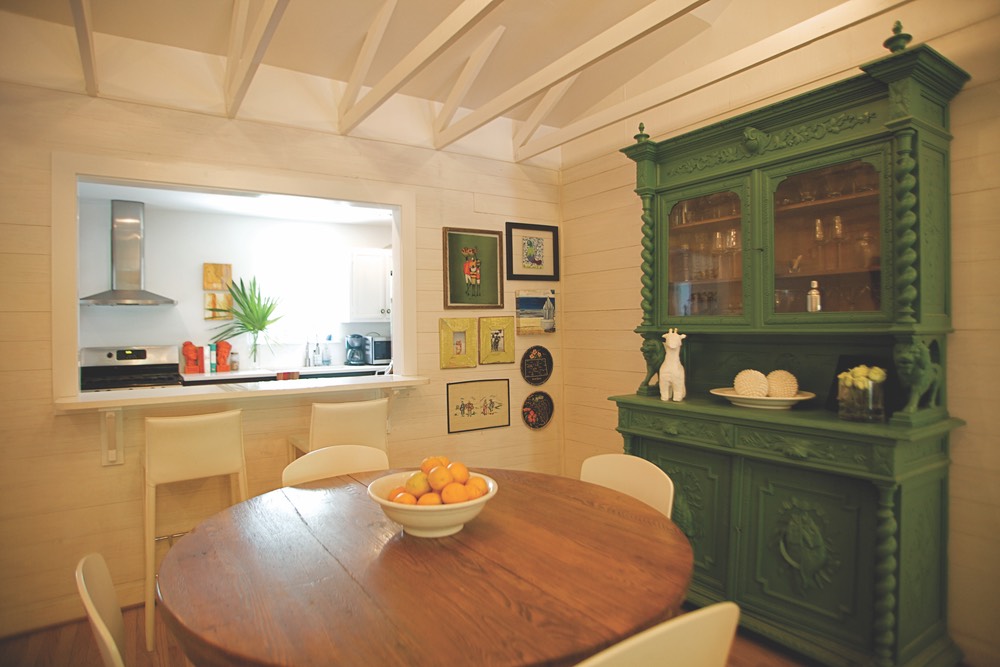 In 2009, Southern Living tapped Paige and Dungan Nequette Architects to design an Idea House. "The magazine had already selected Cinnamon Shore, Texas, as the location, when we first met to discuss the project," recalls Paige. By chance, her husband Mark's firm, Schnell Urban Design, had created the Cinnamon Shore town plan, but no one at Southern Living realized the connection when they put together the team. "Mark and I love working together on all types of ventures, so it was the perfect project," Paige adds.
Designing homes and towns is only one of their successful collaborations. Mark and Paige immediately embraced the varied cultural organizations and artistic offerings of South Walton. For instance, they cofounded the Cultural Arts Association's first (and incredibly successful) 30A Songwriters Festival with Jennifer Steele Saunders. The couple is also active with the Seaside Repertory Theatre, South Walton's Designer Showhouse and architectural walking tours in Seaside.
Mindful of new marketing tools and the power of social media networking, Paige created Tracery's first blog last year. "We wanted a consistent yet ever-changing outlet to discuss our work and reflect our creativity," explains Paige. "It's incredibly popular with supporters from Belgium and England and all over the U.S. Our readers seek out our shop when they come to the beach and, even if it's their first time visiting us, it's like we already know each other." One of the blog's early followers recently turned into a real client, hiring Paige to redecorate her home in Lake Martin, Alabama.
Paige relishes the opportunity to travel farther afield for commissions, but she also knows that good design starts at home. When Paige and Mark heard that the historic Point Washington Methodist Church was selling its parsonage to make way for a new fellowship hall, it got them thinking about their plans to build a new home from scratch. "We wanted to be environmentally responsible, and renovating an existing structure is one of the most efficient ways to recycle," explains Paige. They bought the parsonage and moved it to a 120-by-150-foot corner wooded lot in Seagrove. "It was a straight shot, due south along County Road 395 with only one major intersection," she adds. "Moving a house is a lot more common than one might think."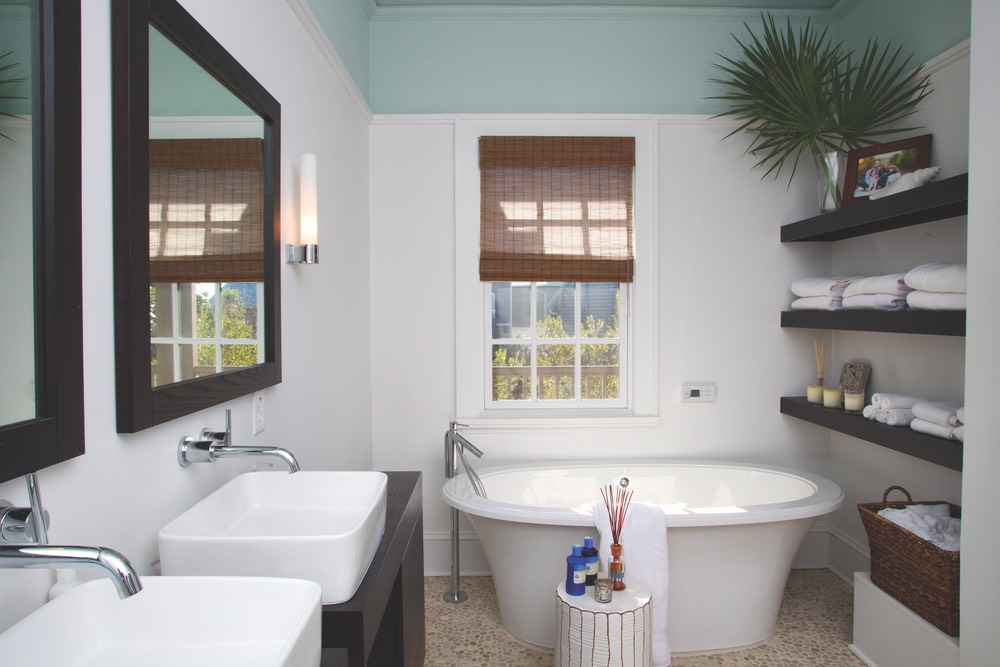 The renovated home retains the original room layout, but Paige and Mark stripped away the eight-foot ceiling in the living/dining room to expose the structural trusses, providing volume and character. With a welcoming screened-in front porch and a bocce court in the backyard, the house provides a great setting for extended family gatherings or all manner of casual dinner parties with friends. Most of all, it's the perfect full-time house for a family who obviously loves living at the beach.
— V —
ARTICLE CATEGORIES