Photography by Hunter Burgtorf
The process of purchasing and selling properties can be overwhelming, but the right brokerage can make the transition smooth. Gay and Jeff Landreth are cofounders of La Florida, a boutique real estate firm based in Grayton Beach. A mark of genuine expertise is time, and with over forty years of experience in the real estate industry, broker Gay Landreth is more than equipped. But perhaps more significant than her team's knowledge is its heart for the business. This passion is extended generously to clients to find the perfect fit, keeping future generations in mind. That ethos is what The Heritage – A VIE Legacy Show Home was built upon.
La Florida's core competence lies in working on development projects, from conceptualization to closing, which is part of why Heritage Dunes was such an exciting opportunity. In addition, their expertise in working with developers carries over to their work in general brokerage real estate. Nonetheless, this project was a serendipitous event as it emphasizes La Florida's strength and knowledge in development. La Florida is the broker of record for the nine Bella Mare Real Estate Holdings lots within the Heritages Dunes community. VIE sat down with the Landreths to discuss the captivating backstory of their involvement, the real estate market along 30-A, and the importance of teamwork—check out the exciting conversation below.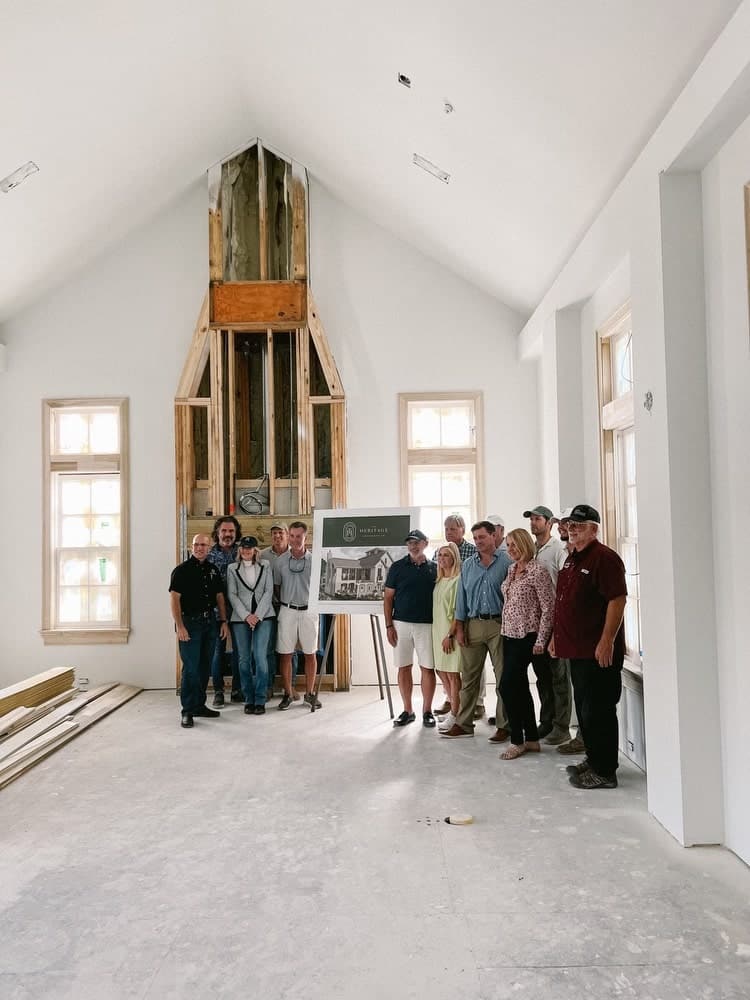 VIE: Tell us the backstory of how Bella Mare Real Estate Holdings acquired these nine lots in Heritage Dunes.
Gay Landreth: My relationship with Bella Mare started when Carl and Tamara Tricoli bought a Gulf-front property through La Florida. After purchasing the property, the Tricolis said they wanted to create a development, so Jeff and I worked closely with them to find those additional lots. We located Heritage Dunes as a possibility, and they loved it. It was a coup to quietly assemble nine homesites in Heritage Dunes, including the one that became The Heritage. It was an additional privilege to be invited to participate in helping the Tricolis launch a development company on 30-A. They chose the name Bella Mare, making it official, and we were able to help assemble the team with The Idea Boutique beside us.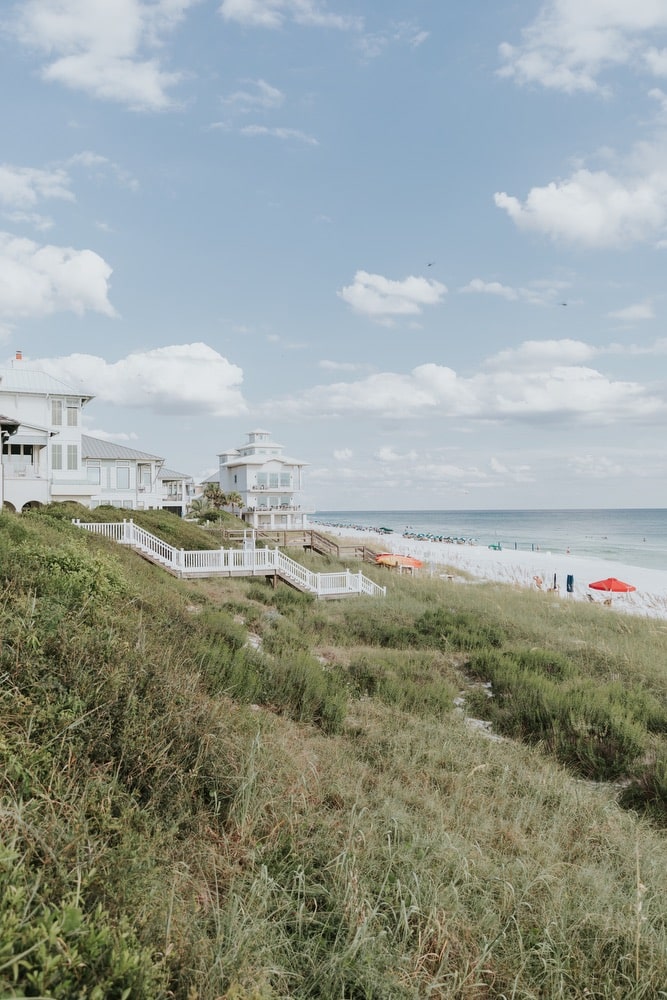 VIE: How did the team come to be, and tell us about the initial creative process with so many parties involved?
Gay: Through our connection with VIE magazine and The Idea Boutique, we secured Burwell Associates as the lead architect on The Heritage. Gerald Burwell is a genius architect. It's almost like he's working with a Rubik's cube, and his work is truly remarkable. Shortly after Burwell joined the team, Patrick Hodges Land Studio joined along with Grand Bay Construction, both of whom have a lot of experience in this area, specifically with this market. Finally, Duce May was chosen as our interior designer, so a cohesive team came together.
Further, if you know Tamara Tricoli, you know she is a wonderful host. She had the whole team together to enjoy each other's company and talk business. Initially, it was a flowing river of ideas that eventually became designs on paper. The collaboration among the team members has been cohesive and creative. We had a team call every Friday for a year and a half. Open communication has allowed us to be transparent about our specific fields. We really do have a great team!
Jeff Landreth: Considering the financial risk taken by the Tricolis, it was essential to take that seriously in bringing the vision to reality. A project like this takes passion and time, which is why it was motivating when all the team members came together because they had the vigor and experience. They also understood the fluctuations in the market from being in the area for many years.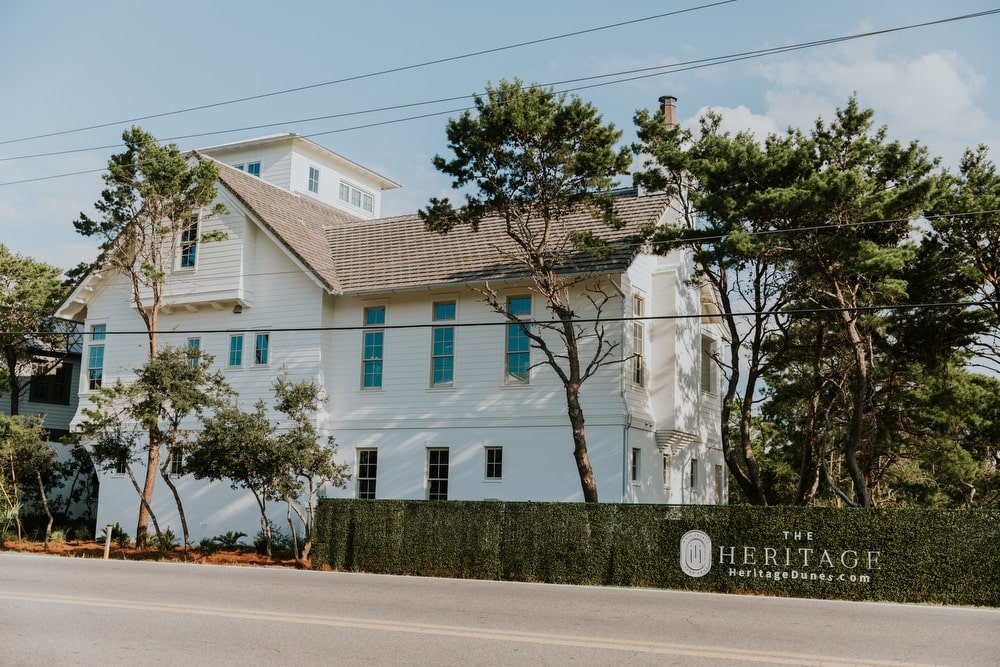 VIE: Jeff, how did your experience in the United States Air Force influence how you approached and saw teamwork within this project?
Jeff: I was fortunate to be a part of the United States Air Force and work with incredible people. Teamwork can be a cliché, but not when you rely on each other for your lives. Bringing that aspect over to business, when it comes down to it, you make sure that everybody is successful and nobody fails. Working with people from the military and trying to foresee what problems could happen in the future, I gained some insightful strategies that translated to my work in real estate.
Carl Tricoli often asked me what we should be concerned about in the market. So I said we need to have a WAT (meaning weaknesses and threats) assessment because we know our strengths, but it's essential to find those weaknesses and threats—i.e., world events or supply chain problems. When things would go wrong, I told my partner, Gay, "Well, nobody died today," which is actually a serious statement and puts things in perspective.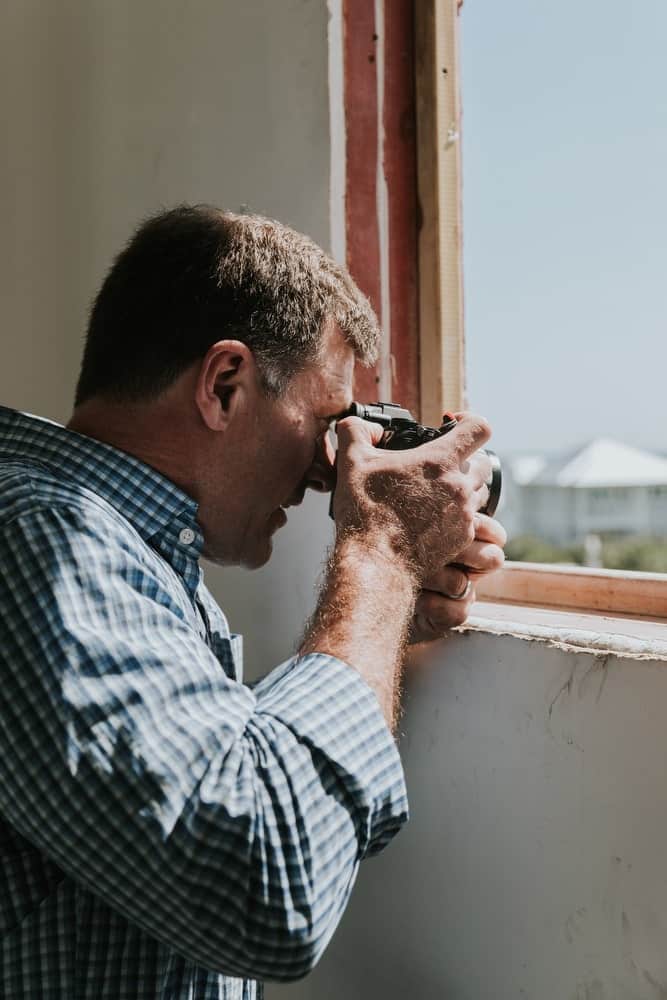 A project like this takes passion and time, which is why it was motivating when all the team members came together because they had the vigor and experience.
VIE: How do you explain our current real estate market, particularly to those not from this area?
Jeff: It's hard to explain to someone who doesn't understand our market that a property one hundred yards away from another property can cost 30 percent more than the one down the street. So it's an interesting phenomenon. Coming off the record sales market of the past few years, the number of sales may be decreasing, but we are still seeing the dollar amounts increase at unprecedented numbers.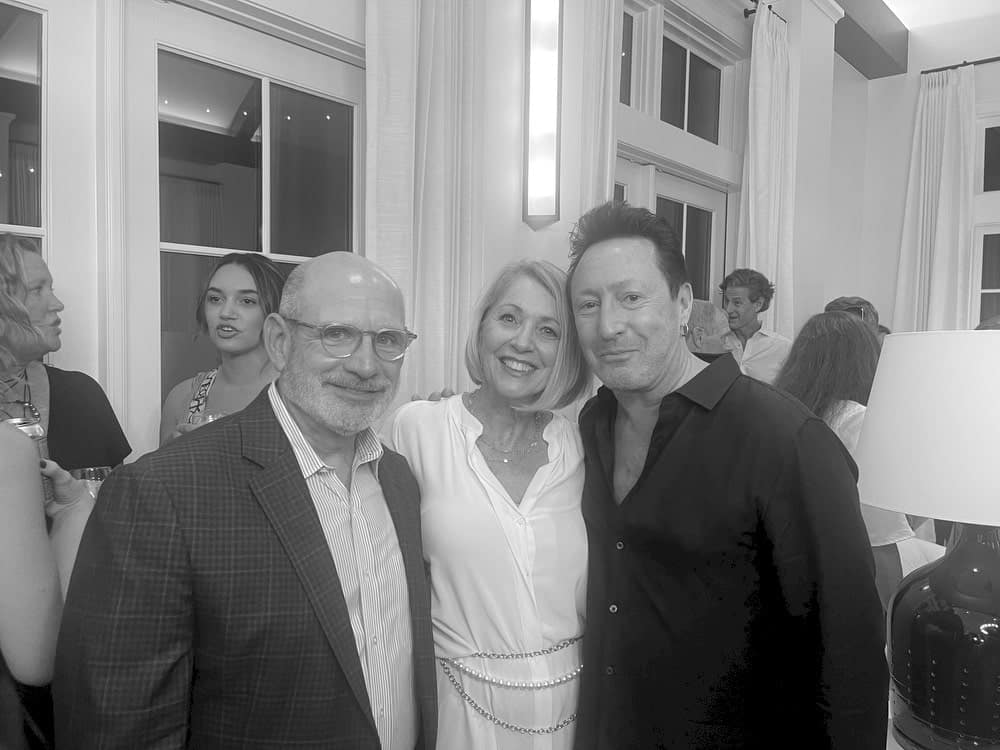 VIE: When do you think that's going to change?
Jeff: It's uncharted territory, so I don't know. On the other hand, I have been in real estate for twenty-two years, and Gay has been doing it for over forty-four years. So we've seen the market vicissitudes, but this can only tell you so much. For example, in 2020, during the public health crisis, we looked at the twenty-year history of our market and saw the last time something serious like this happened was in 2001 after 9/11, when you had people moving to Florida. We used these similar instances to determine what might happen. Many factors make it challenging to define, such as the increase in intergenerational living and a desire for more outdoor space—which Gerald Burwell did a great job executing with The Heritage.
VIE: How does the Heritage Dunes community fit into this market?
Jeff: Over the past seven years, demand for rental properties has dominated the market. Then, in light of the public health crisis, that started to change as customers wanted to spend more time with their families and live at the beach. From the transition of the rental market, we saw people looking for rental-restricted neighborhoods, and Heritage Dunes was one of those communities. Heritage Dunes was a sleeper before this, partly because it was not a rental community. So the Tricolis found this gem, and we were able to secure the nine lots. Altogether, it was perfect timing, combined with the fact that the original developer of Heritage Dunes did a great job with the existing properties.
VIE: How will The Heritage influence the following builds in Heritage Dunes?
Gay: The Show Home has raised the bar for the following eight homes. I believe, in some ways, it's raising the bar on 30-A overall, as far as what this beautiful design by Gerald Burwell of Burwell Associates has done, the floor plan, and how it meets the needs of the way people live today. One of the many features that elevate the home is when you walk in—a proper foyer adds a sense of sophistication. I think people are awed when they are greeted by the welcoming veranda that draws them in. Upon first glance, the pool looks like a sheer descent of water is filling it from the wall, which doubles for privacy purposes.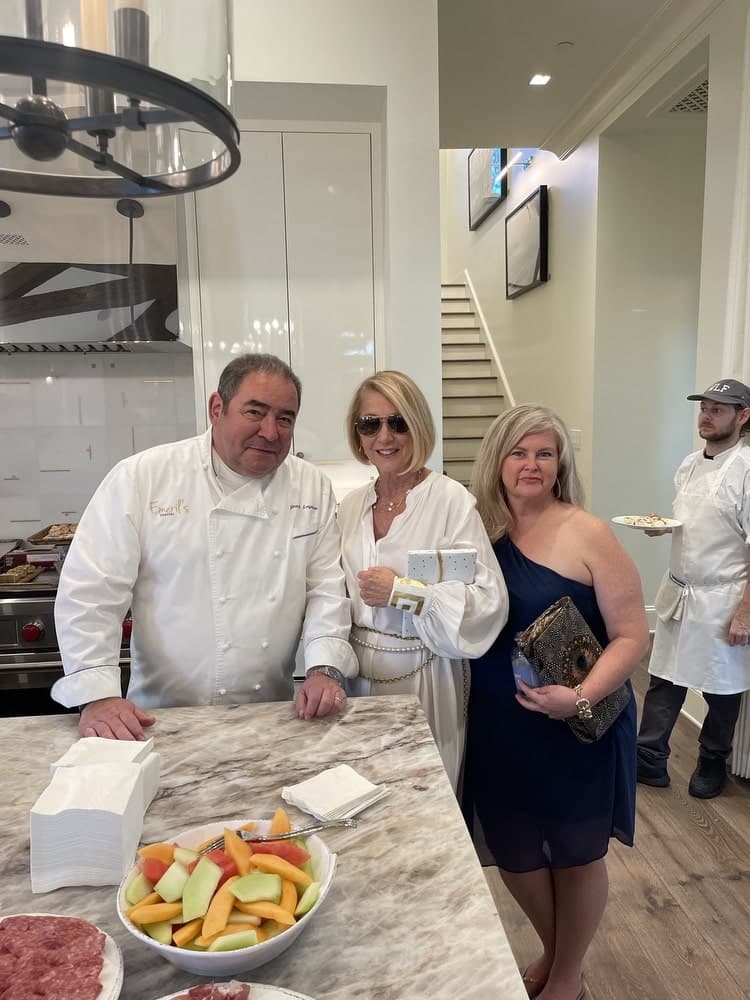 Additionally, the beautiful mahogany double doors by E. F. San Juan add a touch of timeless elegance, while the gulf breeze and salty air remind guests how close they are to the beach. Not to mention, Patrick Hodges's landscape plan is fantastic. What this show home offers that will be included in the next eight houses—hard to find together elsewhere—are beautiful outdoor spaces, swimming pools, and deep porches to create spaces in which to truly live and play. In addition, Gerald designed the house to include an office, entertainment spaces on each floor, and the tower, which provides a panoramic view of the surrounding area. The show home has set a high standard for Heritage Dunes and for Gerald—I'm sure it's left him wondering, "Wow! How am I going to top this?"
— V —
---
Visit LaFlorida.com or follow the brokerage on Instagram at @laflorida30a to learn more or view more properties. Follow Jeff Landreth @today30a for beautiful photos from in and around the community!
ARTICLE CATEGORIES