By Crystal Hamon
Chris Taylor wasn't trying to be a rock star. He was making a living working for the family business, Ocean Reef Realty in Destin, while he created music among friends in his home. In 2005—with his friend and British music producer, Stu Green—Chris recorded an EP called Lights on the Unseen, which was picked up by Grassrootsmusic.com. Later, an ad in Relevant Magazine caught the eye of a music representative from EMI, one of the world's leading music publishing companies. Before he knew it, Chris was in Nashville, negotiating and signing a record deal under BEC Recordings, owned by EMI. Shortly after, he began recording under the capable direction of producer Allen Salmon, and his debut album, Take Me Anywhere, was released in the spring of 2008.
"It wasn't hard for me to get signed because I wasn't looking for it," Chris recalled. "Once I let go and stopped trying to force it to happen, everything fell into place." When he thinks about his growing family and budding music career, Chris wonders how it happened that he is now living everything he has ever dreamed. "I'm not a prolific writer; the songs just seem to catch me."
Chris grew up along the sparkling Emerald Coast with its white sandy beaches and Southern charm, often drawing his inspiration while surfing in solitude in the morning mist. He started playing music at the age of thirteen when, after a hard day at school, his mother brought a guitar home to cheer him up. As his musical exploration grew, his contemplations on life deepened. Chris began leading youth worship at Christian International Family Church during his high school years. He experimented with instruments ranging from the didgeridoo to a conch shell. Sometimes he enjoyed just playing his guitar while hanging out with his friends in the Seaside Amphitheater, or sitting on the beach trying out new songs and taking requests from passing tourists who stopped to listen. His father, Tim Taylor, fondly remembers how Chris's love for his faith and his music grew. "From the time Chris was sixteen, I would look out early in the morning and see his light on. He would be up reading his Bible and writing music. By the time he was eighteen, his wisdom was beyond his years—I felt like I was listening to a teacher." It was during that time of intensive change that I met Chris. He completely immersed himself into the language of music, enjoying every opportunity to collaborate with other musicians. He explored new avenues while blanketing himself in a deeper, spiritual and philosophical study—and was still able to enjoy life as a fun-loving teenager.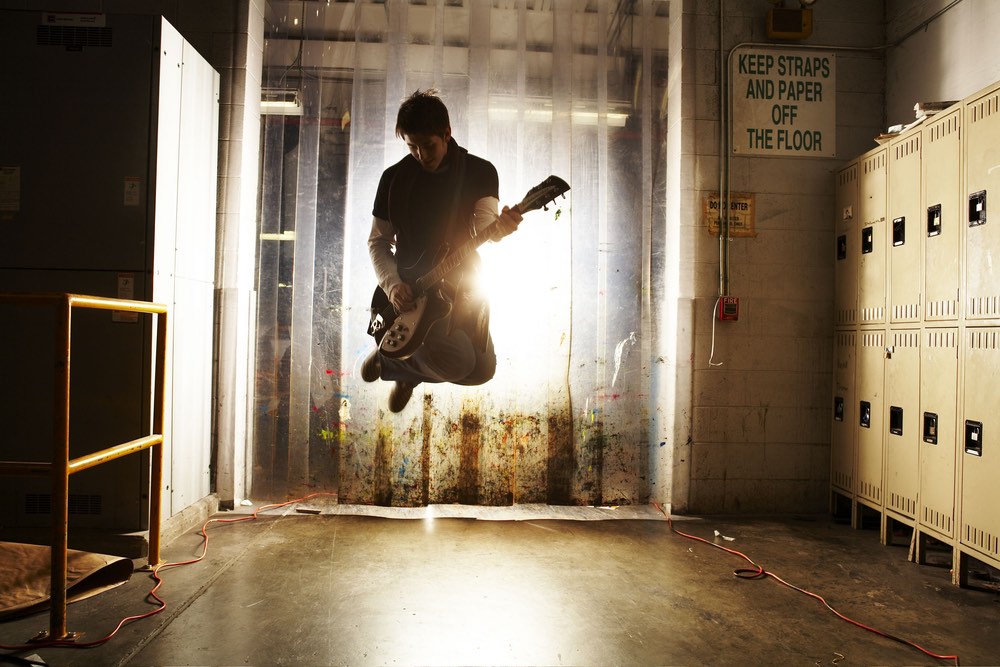 After earning his degree in music and recording, Chris applied for an eight-month internship at Soul Survivor, a worship ministry in England. He went expecting a launching pad, but instead found himself humbled by the authenticity of the faith he saw in his mentors and fellow songwriters. A bit disillusioned, he wasn't sure that he even wanted to play music anymore. He said, "If it meant taking a vow of silence for the rest of my life to even begin to approach that level of sincerity, I was ready to do it." It was during this hazy time of questioning and soul-searching that a glimmer of inspiration—his bride to be, Gileah Cain—entered his life.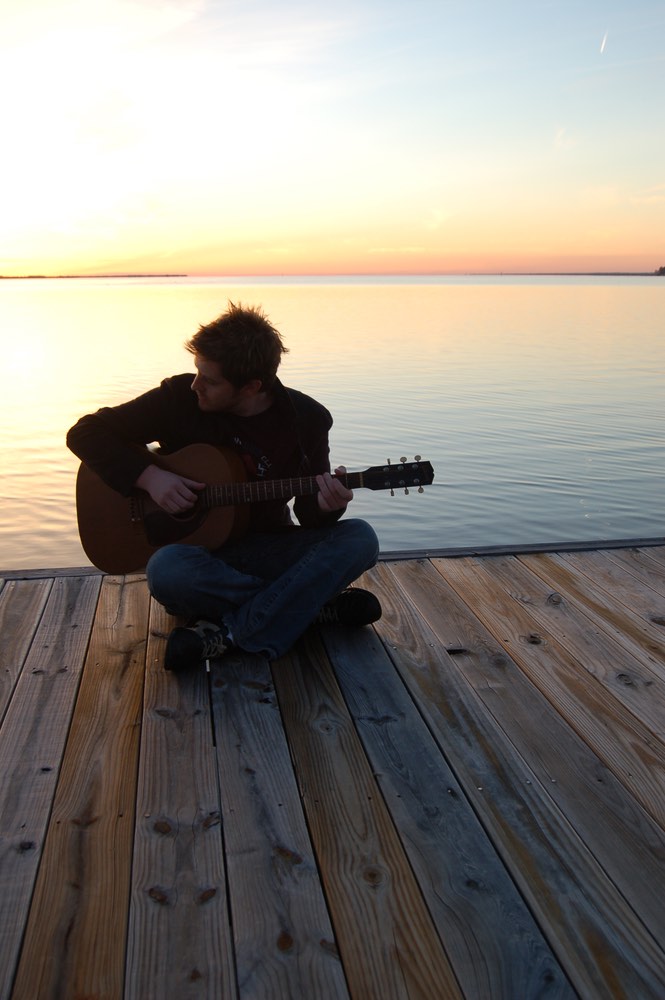 Gileah, an accomplished musician in her own right, also grew up in this idyllic corner of the world. Like Chris, she started playing music at a similar age, her creative and folksy style encouraged by artistic parents. Her mother was a painter; her father, a preacher who taught her to play piano and acoustic guitar, filled her musical repertoire with old hymns and Beatles anthems. "The old hymns were some of my first musical impressions," Gileah said warmly. Playing church shows was a great start, but it wasn't long before she felt the need to broaden her horizons. Exploring other outlets for her talent, Gileah preferred cozy local coffee shops, bookstores and bars where she could express her art. She found kinship with other bright young talents and inspiration from well-worn books. Literature, more than other musicians, inspires her magical lyrics and whimsical melodies. "I'm much more likely to write a song after reading an especially inspiring passage, be it Thomas Hardy, C. S. Lewis or Pablo Neruda," she said. One of her adoring fans reviewed her work stating, "They say Helen had a face that launched a thousand ships for how beautiful it was. Gileah has her voice."
Gileah's enchanting voice and poetic imagery leave fans hungry for more. Her first three albums—The Golden Planes (2005), You Are Golden (2007) and Gileah and the Ghost Train (2007)—have become fast favorites among her listeners. An online record store that sells albums by independent musicians, CD Baby, painted her music as "distinctly Southern, down-to-earth and brimming with sentiment and insight." Gileah captures her listeners with naked truth, blissfully sweet melodies and an intimate tone that invites them to sit down, have a cup of coffee or a glass of wine and share life together.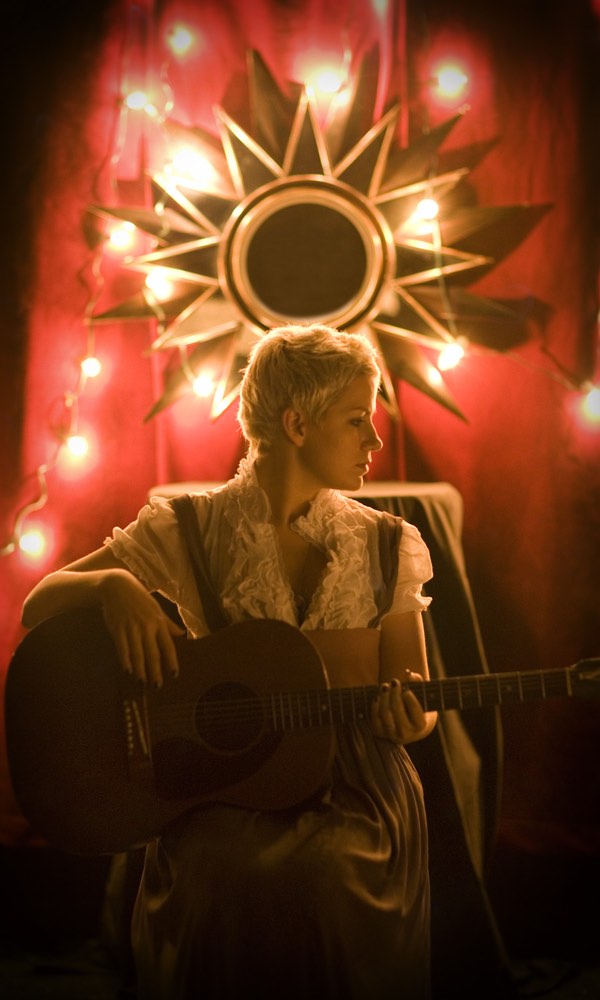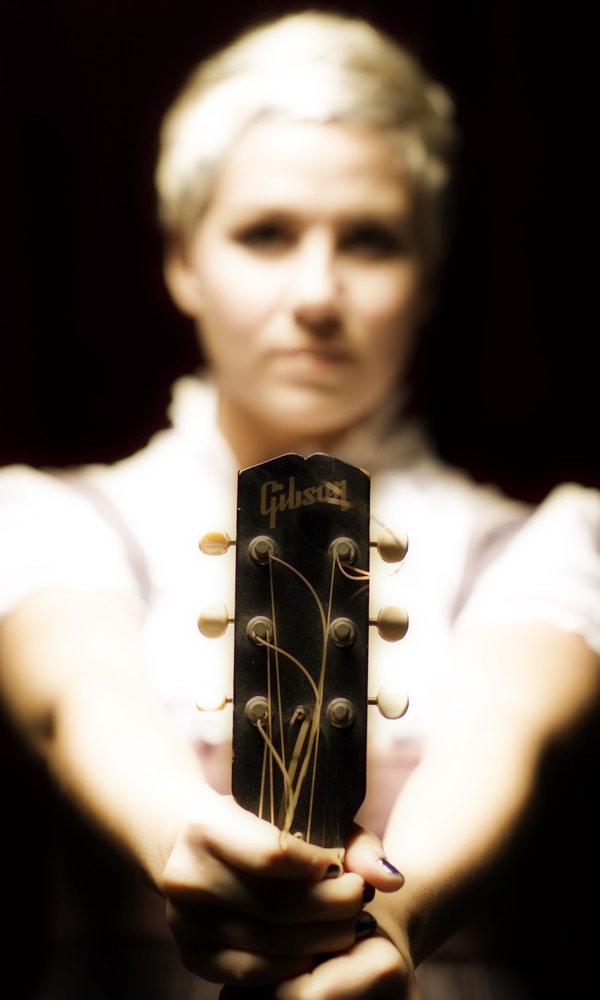 A new inspiration in her life is her daughter, Clara. Gileah has always loved to write beautiful songs, but she told Radiant Magazine, "After my daughter was born, I started thinking of life in a much more serious way. I like life to be light and lovely, but it doesn't do anything for me to write happy songs. I mean, I write happy songs on a daily basis for Clara, but I don't think anyone else could relate to those. The songs I put out there for other people to hear are the songs that helped me in times of trial or sadness or doubt or fear." One such song was "Say You Love Me Still" from The Golden Planes. It was written during a time before she got pregnant—after a doctor told her she wouldn't be able to have children. "The doctor was quite wrong, obviously!" she said. "But the song helped me out a lot." As Gileah prepares for her second bundle of joy, she is also swimming in ideas for crafting her next work of art. The coming recording promises a few surprises in its presentation—it will be packaged in a book filled with a hodgepodge of written passages that inspire her. "People upload music to their Macs, stick it on an iPod and never see the CD again. In a way, I'm trying to lure people back to the appreciation of the written word in music."
Chris's newest album embodies the pop/rock genre with hints from some of his early influences, such as Radiohead, Sting and Kevin Prosch. Heartfelt lyrics, ethereal melodies and Chris's soulful vocals flood the tracks. This past spring, Chris completed a two-month tour opening for Kutless. His inaugural tour encompassed twenty-five states from Florida to Maine to frigid Wisconsin. In June 2008, Chris was invited to join other musical artists to be part of the Compassion International tour of the Dominican Republic. This allowed Chris an up close look into the work of the organization in which both he and Gileah have supported child sponsorships in Africa and India. This fall, Chris will join Robbie Seay of Sparrow Records on a coast-to-coast tour called "Hope, Coffee & Melody," which will promote Compassion International and free trade coffees in Latin America.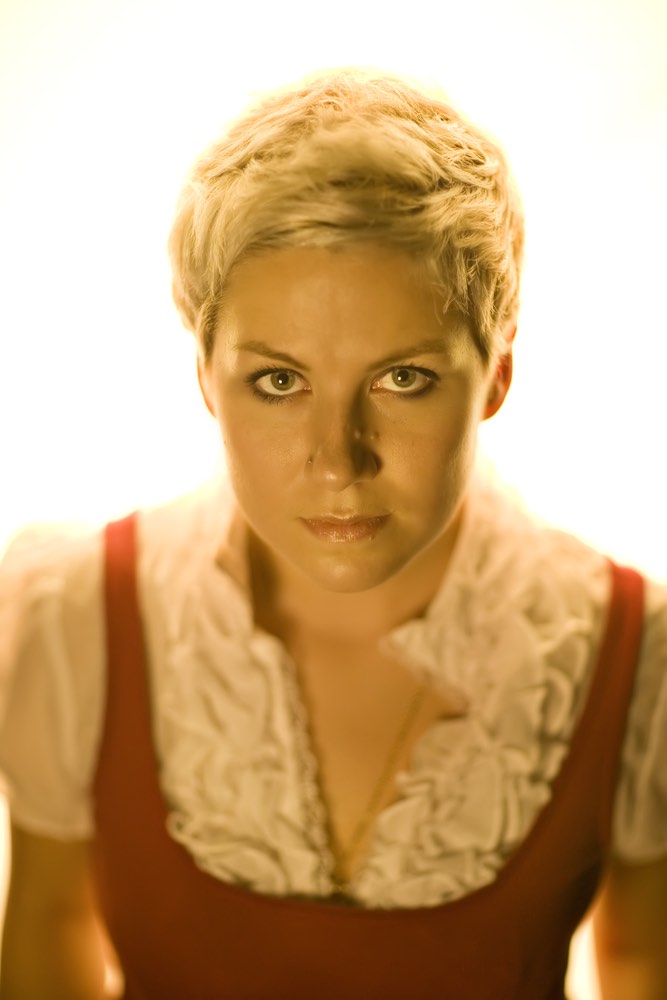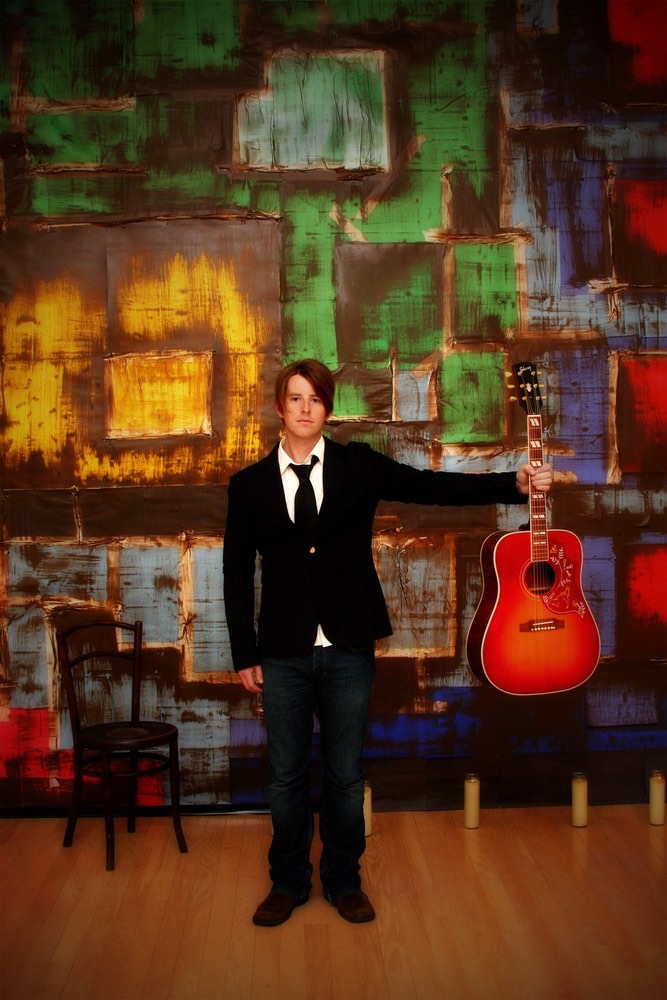 Chris feels that this journey is merely a continuation of the spiritual dialogue that God began with him early in his life. It is expressed in the intonations of his voice, the passion in his lyrics and the chords of his songs. One of the most personal songs on his new CD, "Come Around," was written after a big argument with his brother, Mike. Chris's song portrays the vulnerability that he felt in that moment. "I sat down and played it straight through, singing what I felt." Growing up, the two never really got along that well, as is the case with many brothers. But as they grew into adults, Mike faced a terrible illness that has already forced him to undergo one hip replacement at thirty years of age. After something so tragic, the fighting seemed so trivial. "It's about getting closer after something that's ridiculously horrible. The part that says, 'You're my bone, my blood'—I can't sing that without thinking about his bones failing."
"The songs I put out there for other people to hear are the songs that helped me in times of trial or sadness or doubt or fear."

– Gileah Taylor
Most people would be surprised that, as husband and wife, Chris and Gileah don't write music together—though occasionally they will help each other out. As both are successful songwriters and have such diverse performance styles, I asked them what their goals are both personally and professionally. Their answer surprised me. They replied, "The main thing is, we want to stay a family—we want to stay married." With honesty and sincerity, they talked about how hard it is to see so many marriages failing and families falling apart, particularly in the music industry. Chris added that they have never been ones to follow an orthodox path in life and they don't plan to build their lives and music careers like most others, either. They are determined to live all of their dreams—playing music, loving what they do and being with the ones they love. And right now, they are managing to do just that.
When I asked whether their growing careers would carry them away from our sandy shores, Gileah responded, "How could you leave? People used to always tell me, 'You need to go to the big city,' but I never wanted to. My family is here, his family is here, and we like being close to our family—and it's gorgeous here!" So, even though this local talent is getting some national and international attention, they plan to bask in the beauty of their hometown, the warmth of good relationships and the ever-growing passion for their craft.
— V —
ARTICLE CATEGORIES