By Madra McDonald | 
Photography by Romona Robbins
Local, fresh, and sustainable. At area farmers' markets and select neighborhood restaurants in Northwest Florida, these three words are often associated with the area's bounty: Gulf seafood, produce, eggs, and even honey. This past spring, two residents decided to introduce locally harvested specialty flowers to that mix. Serena Robison and her husband, Jonathan Douglas, followed their passion for growing fresh blossoms, and it led them to create their South Walton–based garden, Peach Creek Blooms.
Tucked away on a half-acre property near Point Washington State Forest, Peach Creek Blooms is entering its third official season along the Florida Panhandle. "We grow what works in our climate," says Robison, a retired executive for Hawaiian Tropic sun care. "This year, we grew bachelor's buttons, bells of Ireland, cosmos, poppies, marigolds, nigella, dahlias, gomphrenas, larkspurs, lisianthuses, ranunculus, snapdragons, stocks, strawflowers, sweet williams, yarrows, zinnias, and rudbeckias. Next year we will be adding more flowers to continue to offer our customers more variety."
Since March 2019, Peach Creek Blooms has offered its stunning bounty of fresh-cut flowers at the popular Seaside Farmers Market. The market stand features a "flower bar" design element—flowers in clear cylindrical vases that give customers an idea of what they can create. Customers are invited to make their own bouquet from an assortment of flowers priced by the stem. It is an interactive experience that has created a buzz among locals and tourists alike.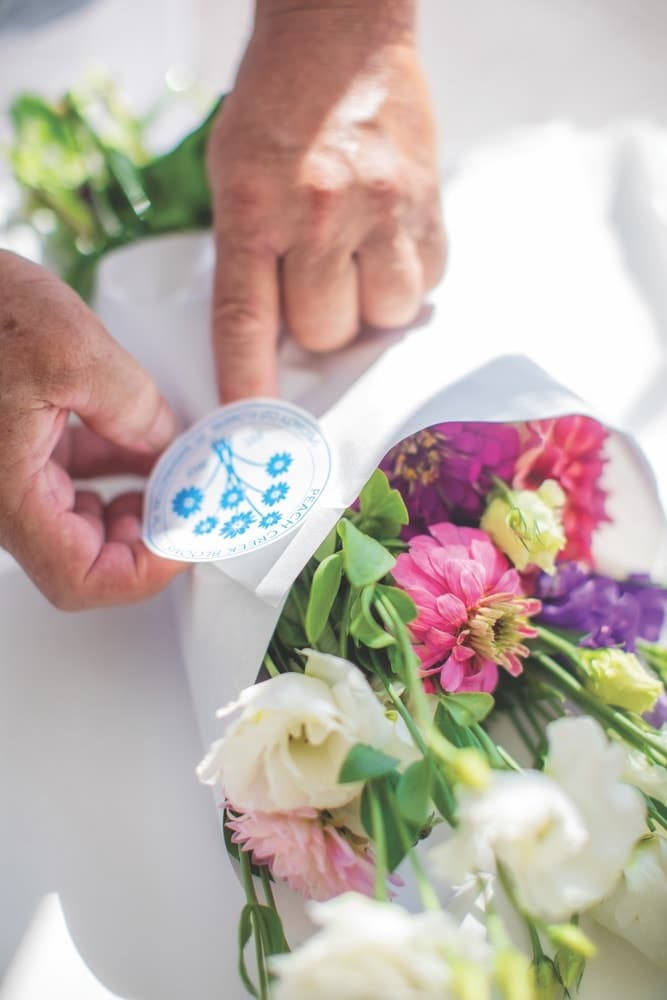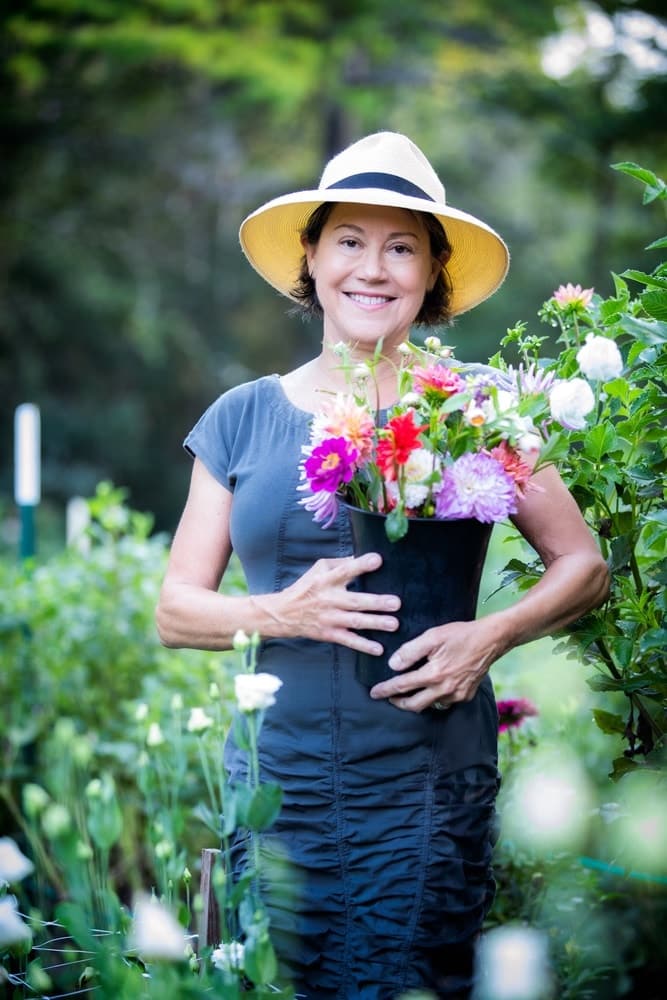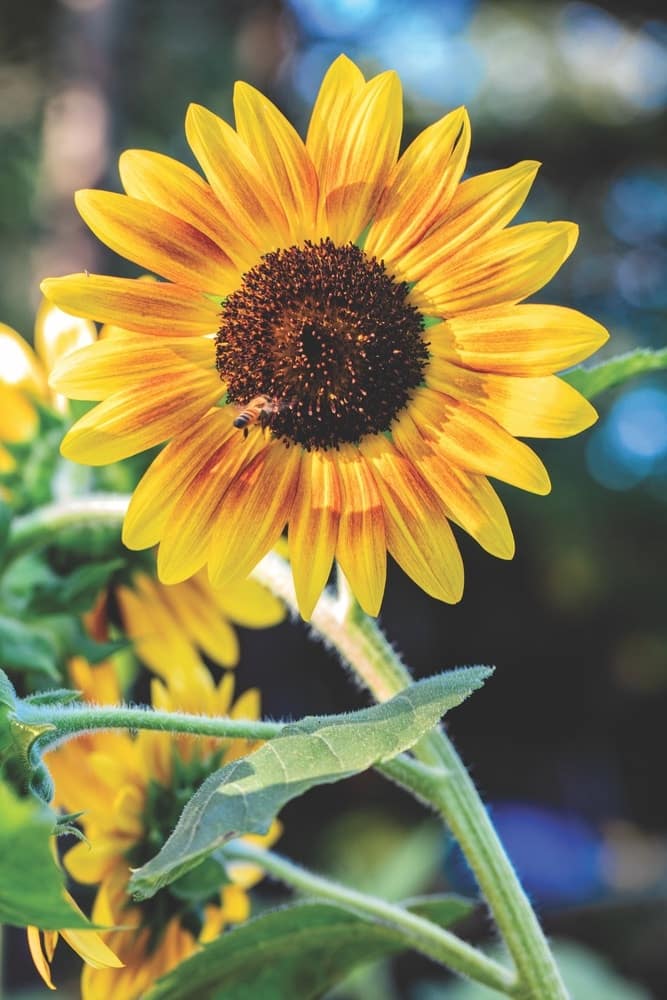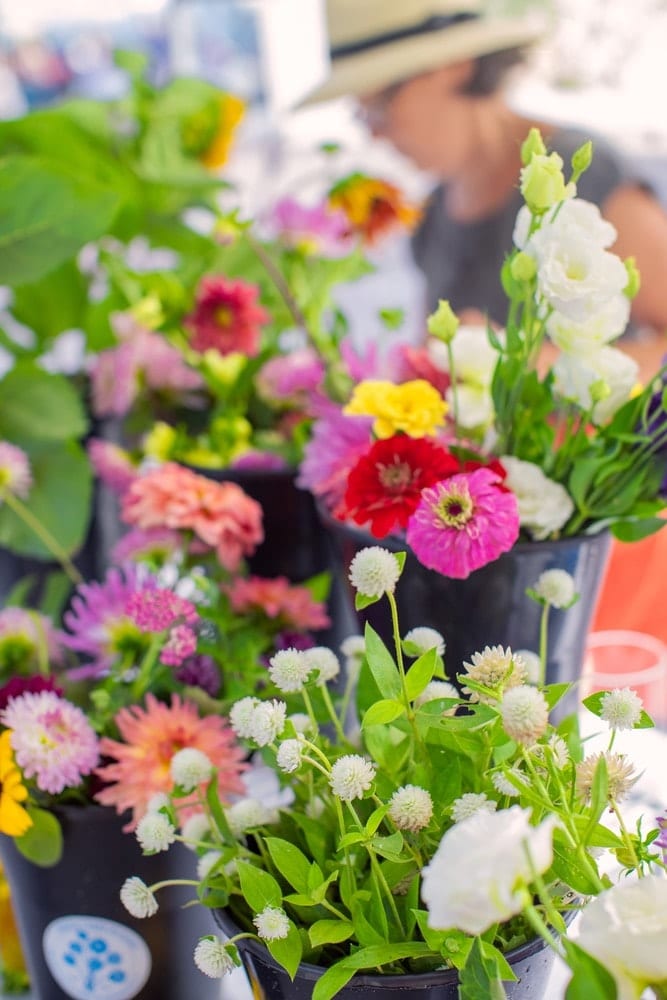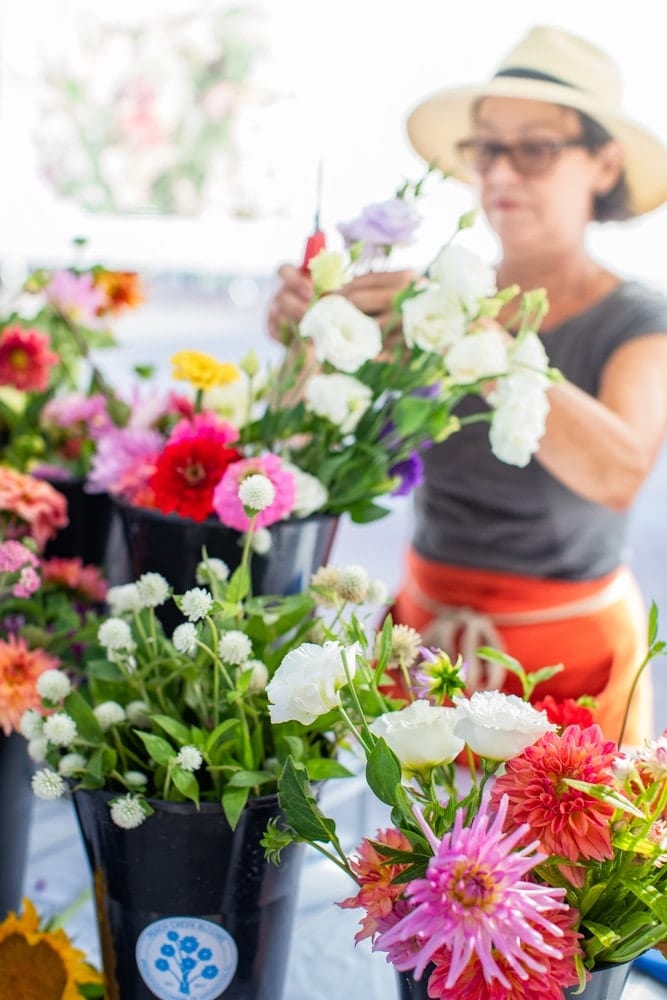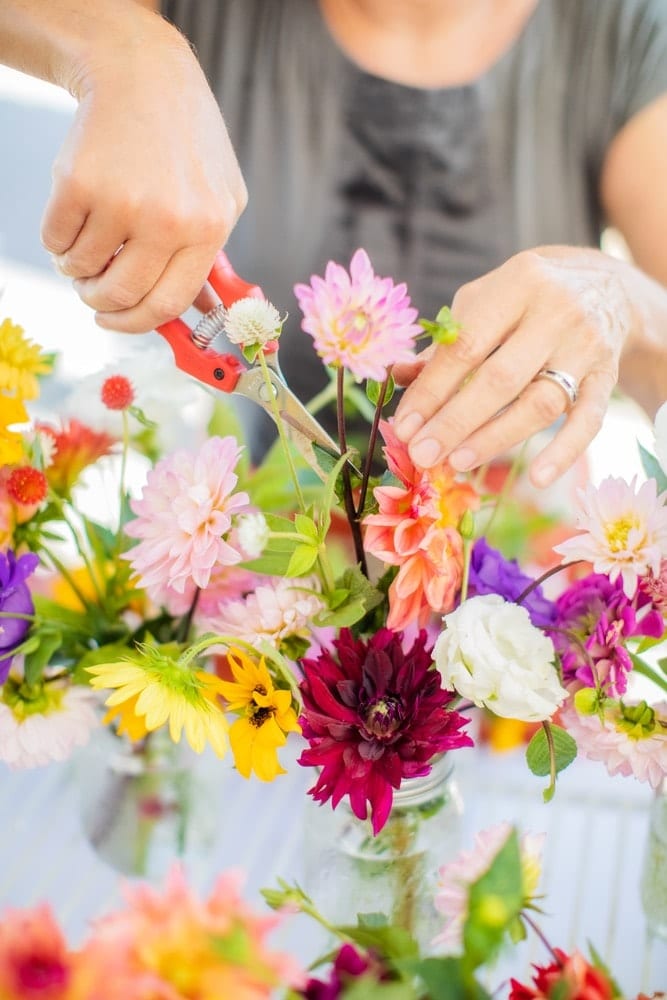 "It's amazing how some people just dig in with glee because they can create whatever they want," Robison shares. "I'm amazed at how many children are encouraged to pick their flowers, and they know exactly what they want. I'm in awe and always make sure they know the names of the flowers."
The Peach Creek Blooms team displays monochromatic stems of the weekly crop in individual black buckets categorized by floral varietal. Market-goers have the freedom to build a bouquet in à la carte fashion or select from ready-made wrapped bouquets created by Robison and Douglas.
An added heartfelt offering is the handmade strawflower headbands made to order by Robison's ninety-four-year-old mother, Hilda McDonald. McDonald's longtime residence is a stone's throw from the budding flower farm, which offers comfort to both mother and daughter.
"Starting Peach Creek Blooms just seemed like such a lovely thing to do. Jonathan and I realized we could work together as well as do something for our community."
"Starting Peach Creek Blooms just seemed like such a lovely thing to do," says Robison. "Jonathan and I realized we could work together as well as do something for our community. There was an obvious lack of freshly grown flowers in our area. It also puts us in very close proximity to my mother, so I'm able to see her almost every day."
Each market reminds Robison that their efforts are appreciated and that they are offering something special. "Everyone smiles when they see our flowers. We are amazed at all the memories our flowers evoke in people—from their personal experiences in childhood or their home country. We have people come back and tell us how much the flowers meant to their sick friend, their dinner host, or their mother on her birthday."
Robison's passion for flowers began from the time she was a young girl growing up in Indianapolis, Indiana. "I've always loved flowers and grew them when I was a little girl," she says. "When I was in North Carolina several summers ago, I saw a whole table full of dahlias at a farmers' market, and they took my breath away. It evoked something in me, and I knew I had to grow flowers!"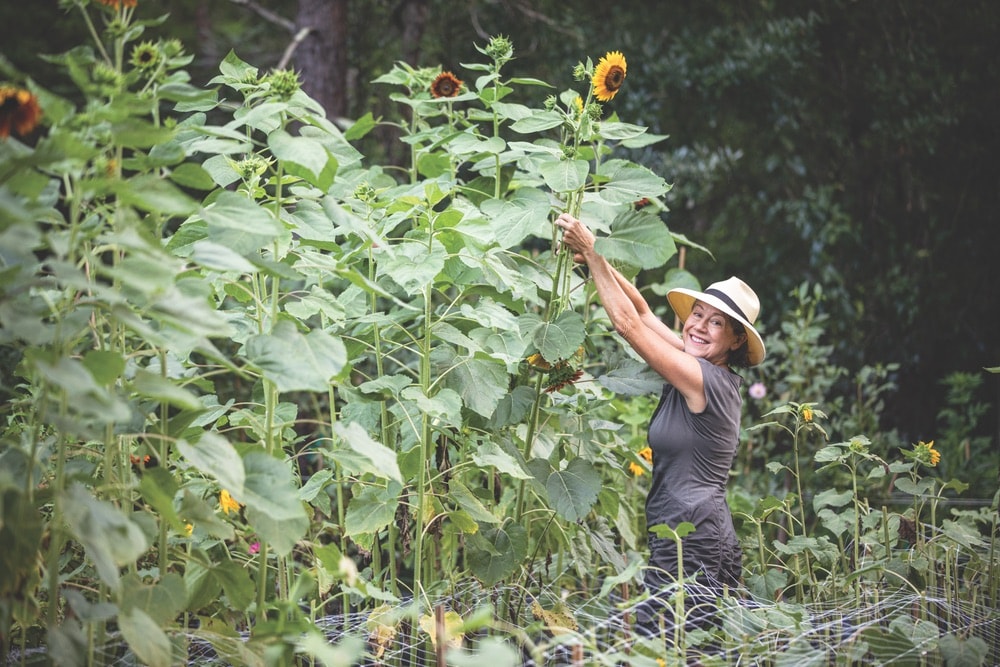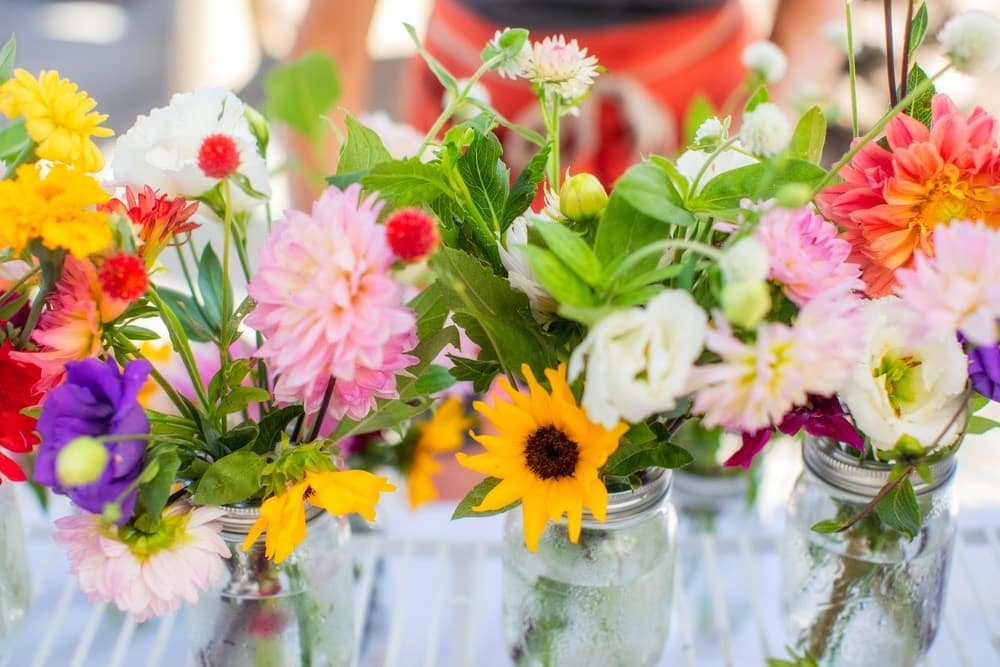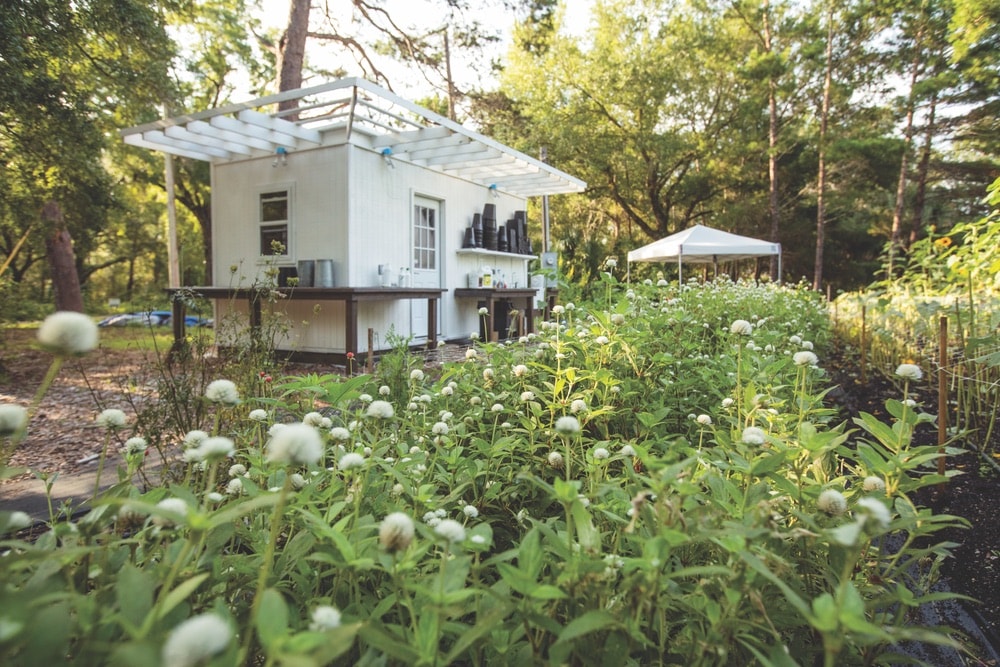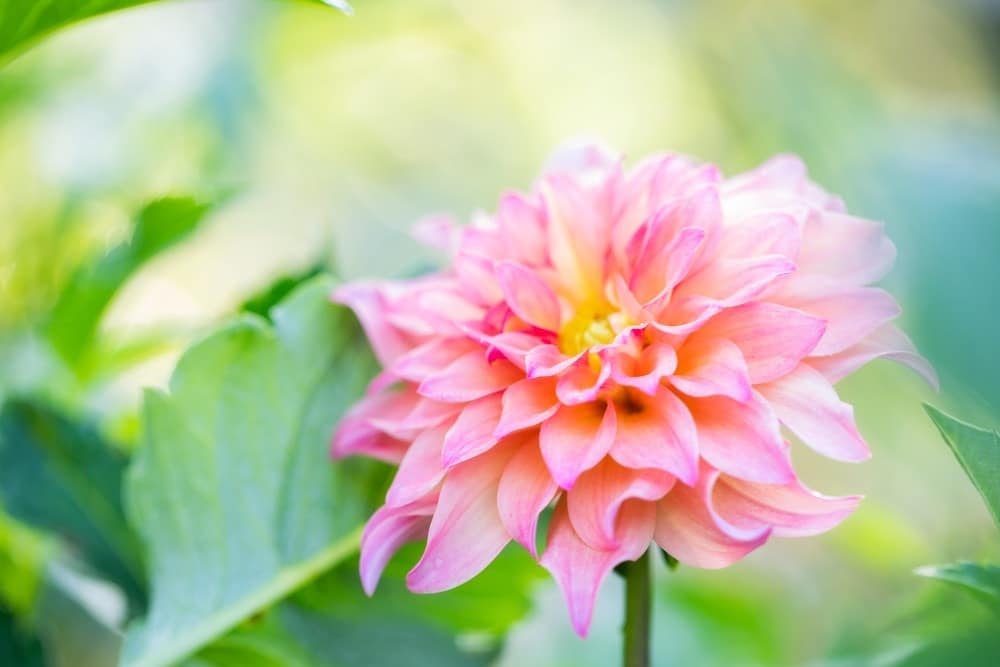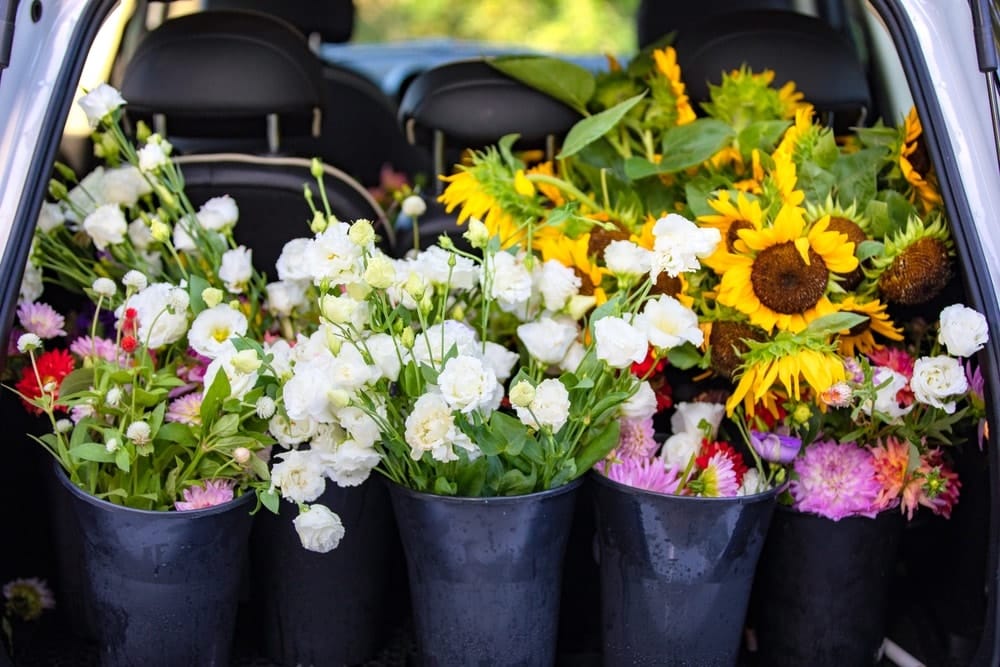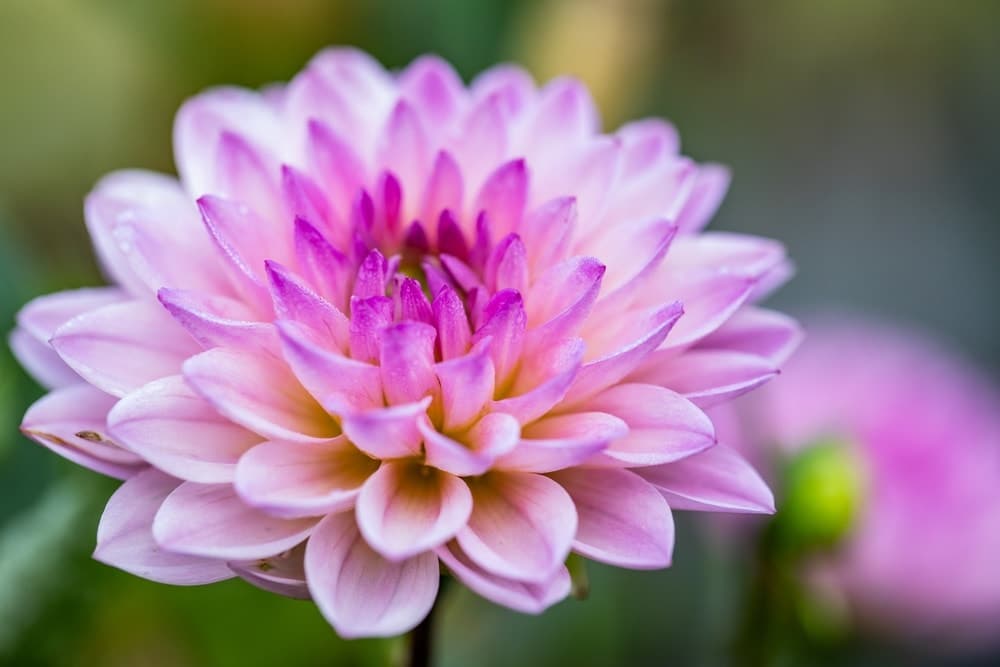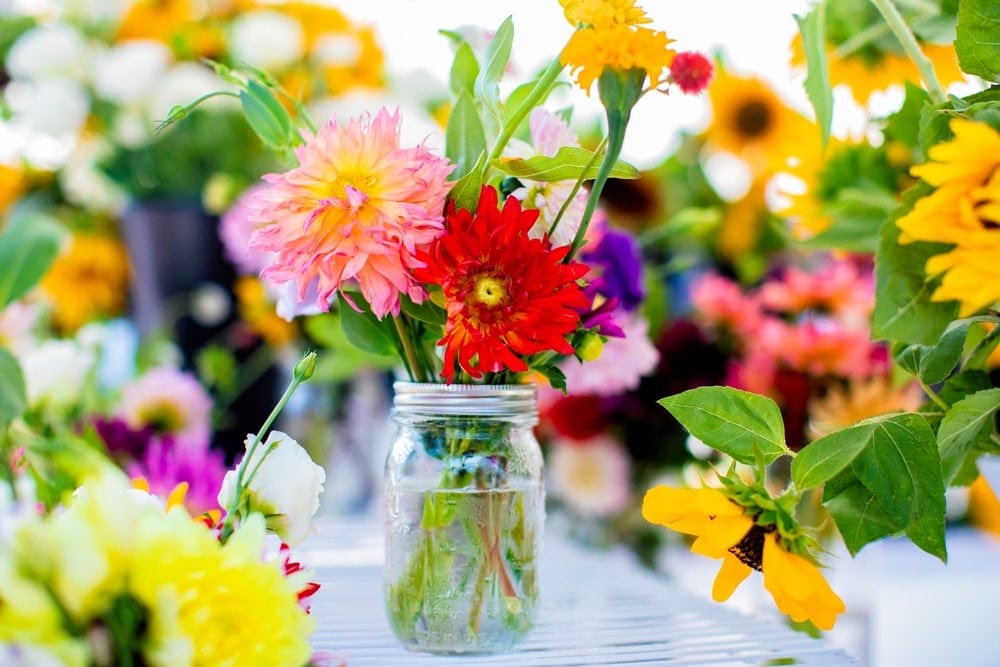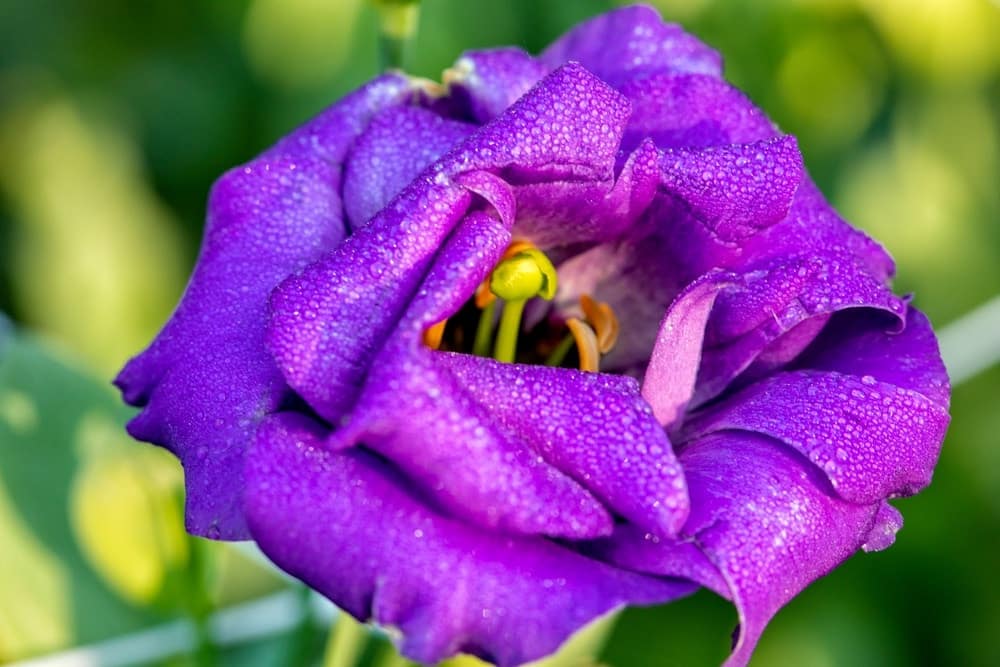 Robison's in-laws were also heavily involved with gardens and flowers: her father-in-law raised orchids as a hobby, and her mother-in-law was on the board of numerous garden organizations.
As is typical with any new venture, Robison and her architect husband have learned several lessons along their journey of flower farming. She discovered early on that the flower waits for no one. "When a flower is ready to be harvested, you had better be out there in the field," explains Robison. "We built a fabulous workshop and walk-in cooler, which have allowed us to cut flowers when they are ready and store them for the market. We are constantly learning different growing and harvesting methods to get the very best local flower and vase life."
In addition to the Seaside Farmers Market, during the week customers can also purchase Peach Creek Blooms' latest harvest at 1920 & Co. and Bella Flora 30A. Their blooms grace the tables and various displays at Bud & Alley's Restaurant, The Bay restaurant, Grayton Corner Cafe, Christ the King Episcopal Church, and A Simple Faith Church—all are among the roster of loyal wholesale customers, not to mention several interior designers and wedding planners. Peach Creek Blooms is looking forward to offering a subscription service (flowers by the bucket) in the near future and continuing to build upon their regular customer base.
"We are constantly learning different growing and harvesting methods to get the very best local flower and vase life."
Robison is quick to note that she and Jonathan are farmers first and foremost—not florists or designers. The many early-morning and early-evening bug-filled hours spent tending to their farm have spanned the summer's intense heat waves, the seasonal yellow flies, and the ever-unpredictable Florida rainstorms. Despite nature's challenges, being outside and getting their hands in the dirt are what they love most about what they do.
"It took us three years to prepare the soil, put in all the infrastructure, and test grow a variety of flowers to see how they performed in our climate," Robison recalls. "We had to haul in all the compost and worm castings, dig a well, set up irrigation, grow cover crops, lay silage tarps, and so much more. It was back-breaking work, but worth it! We started the crop we have today in the ground in early fall of 2018 and started selling the flowers at Seaside Farmers Market in the spring of this year. We will now have continuous production of flowers through most of the year."
While Robison understands that florists will continue to buy from international wholesalers, they hope for Peach Creek Blooms to become a major source for flowers that can be marketed as local and sustainably grown. "There are no airplanes used in the production of our flowers! People are concerned where their food comes from and prefer organic and fresh, and I think they are now starting to think about where their flowers come from. We want people to know these are locally grown using organic practices."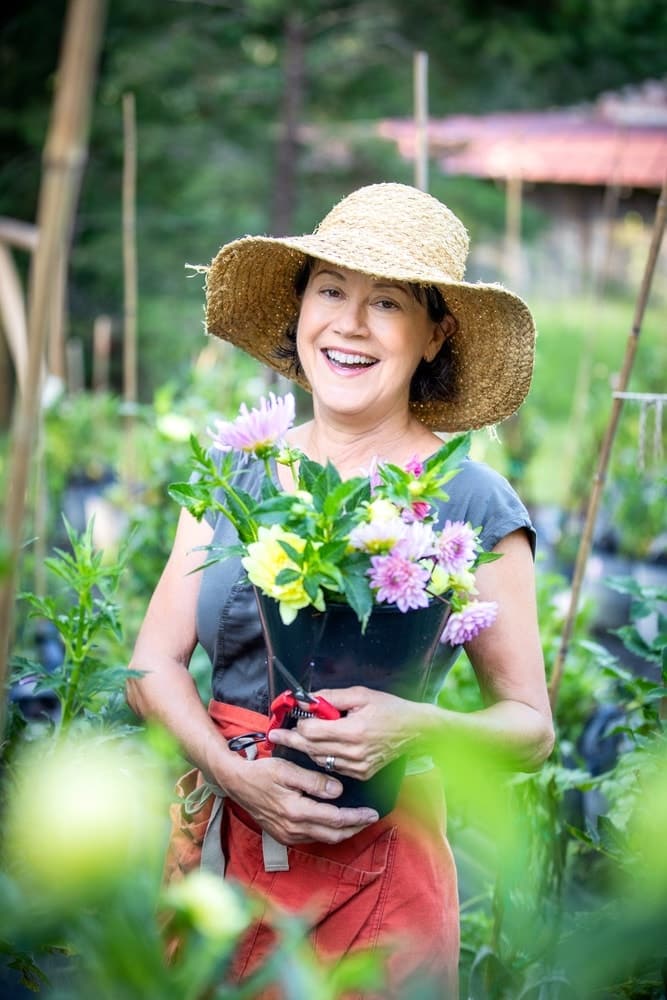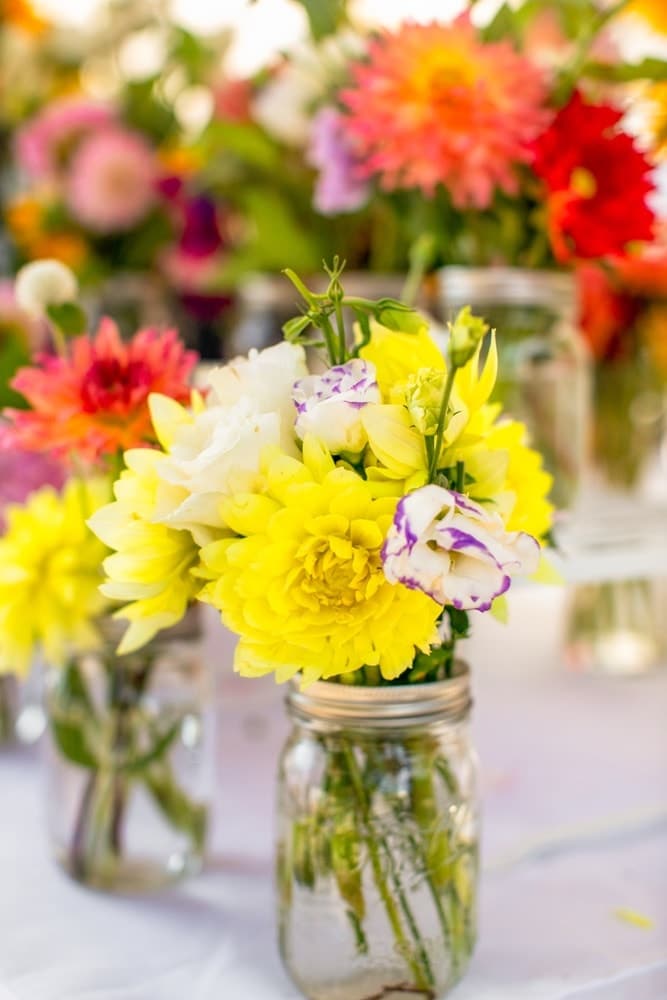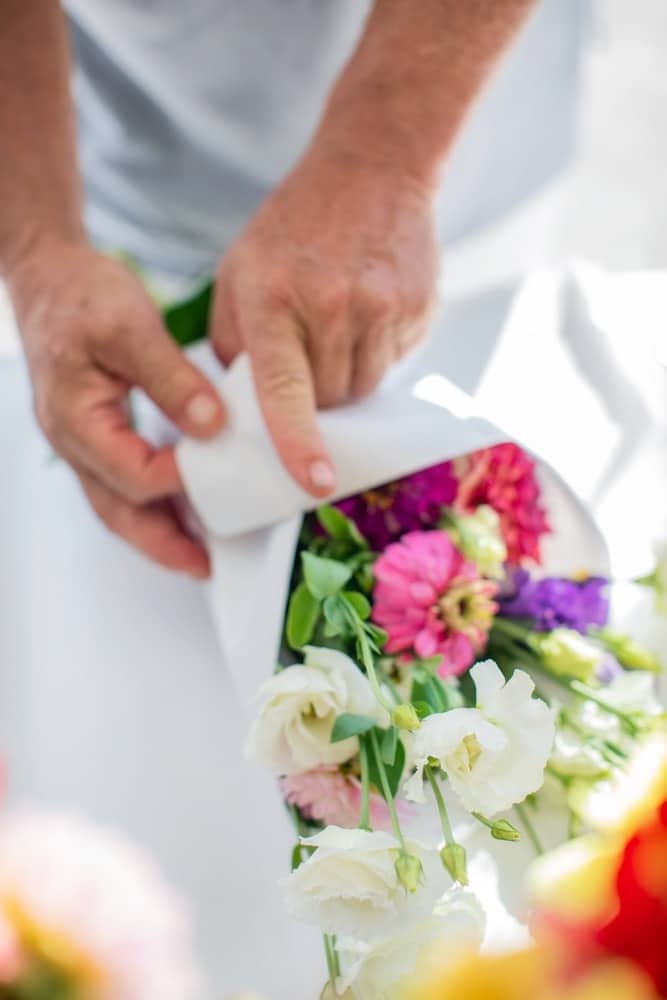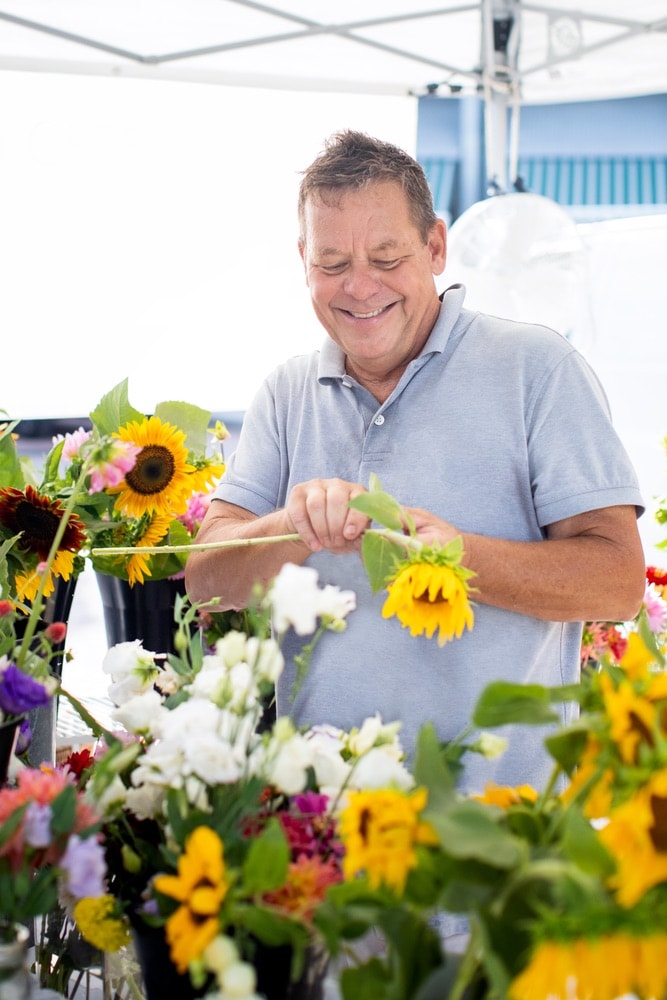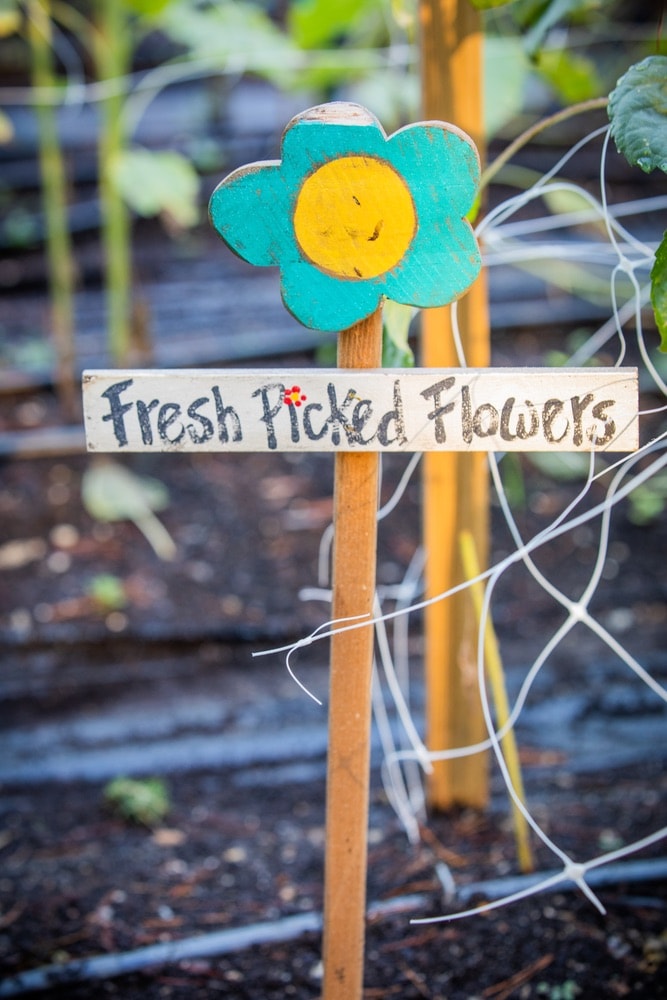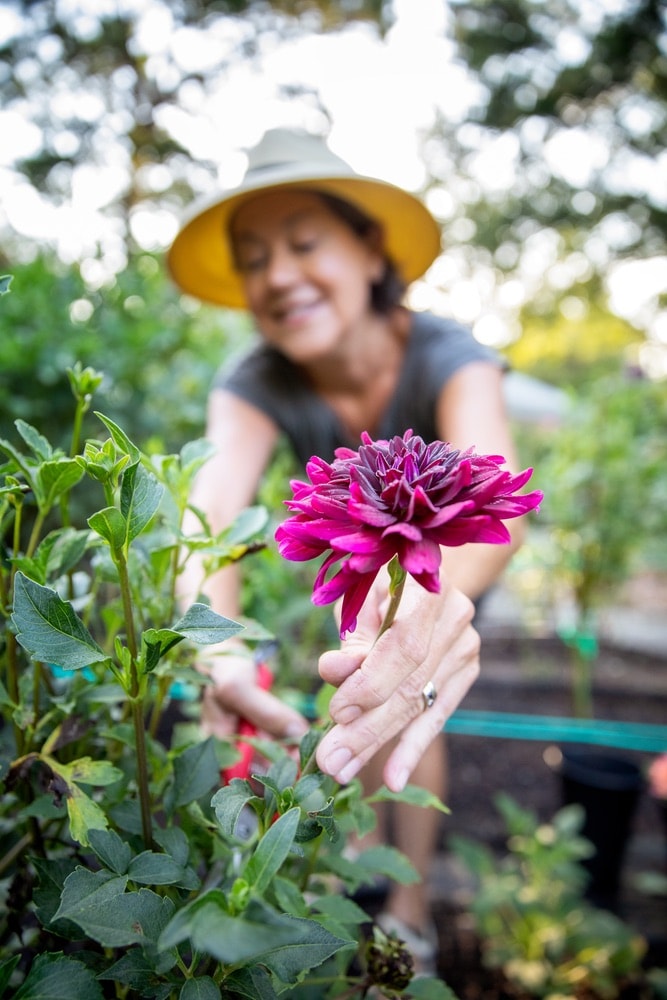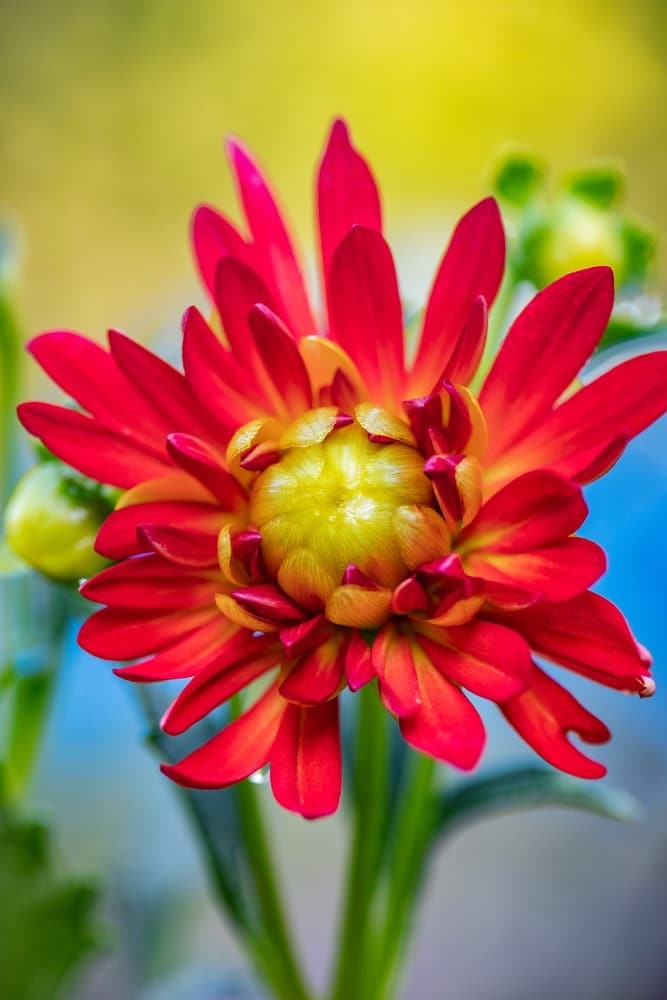 To accomplish this, Peach Creek Blooms has set a goal to create a collaborative association of Northwest Florida flower farmers to establish better community access to specialty cut, sustainable flowers.
Business aside, one is left to wonder what sort of flower is a personal favorite for Robison. "I am in love with lisianthus," she says. "It is one of the most beautiful flowers I have ever seen. It looks so delicate, but it is very hardy and has a long vase life. It is also native to North America."
As for the retired couple, why go to all the effort of creating a new business—one that is experimental and in its infancy industry-wise? "There is something so great about being outside early in the morning and being surrounded by all the beauty of the unfolding flowers, the birds, and the bees!" Robison says. "We even had a bear visit at the farm several weeks ago!"
— V —
---
Visit Facebook.com/PeachCreekBlooms to learn more and keep up with the farmers' market schedule!
ARTICLE CATEGORIES