By Colleen Sachs | 
Photography by Gurdal Bibo, courtesy of Paul Sutton Bourbon
It is fitting that I am writing about Paul Sutton Bourbon on International Women's Day, in the middle of Women's History Month. While its namesake is a man, a very accomplished woman is the cofounder and CEO. Myra Barginear, MD, has joined the steadily growing ranks of women in leadership positions in the traditionally male-dominated whiskey industry. In March 2021, she was featured in The Bourbon Review in an article titled "Founders & Creators: 22 Women of Whiskey."
Hailing from the South, Barginear has a lifetime of accomplishments that include medical school followed by a successful oncology career in New York. She decided to break from her medical practice to spend time with her young children, leading to another successful venture.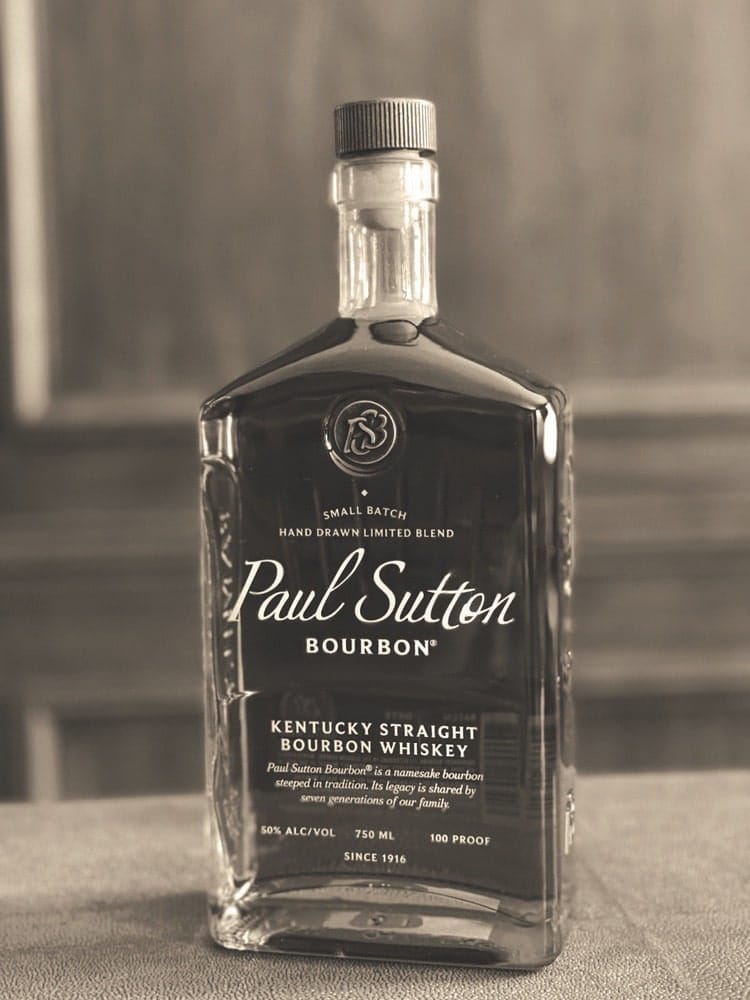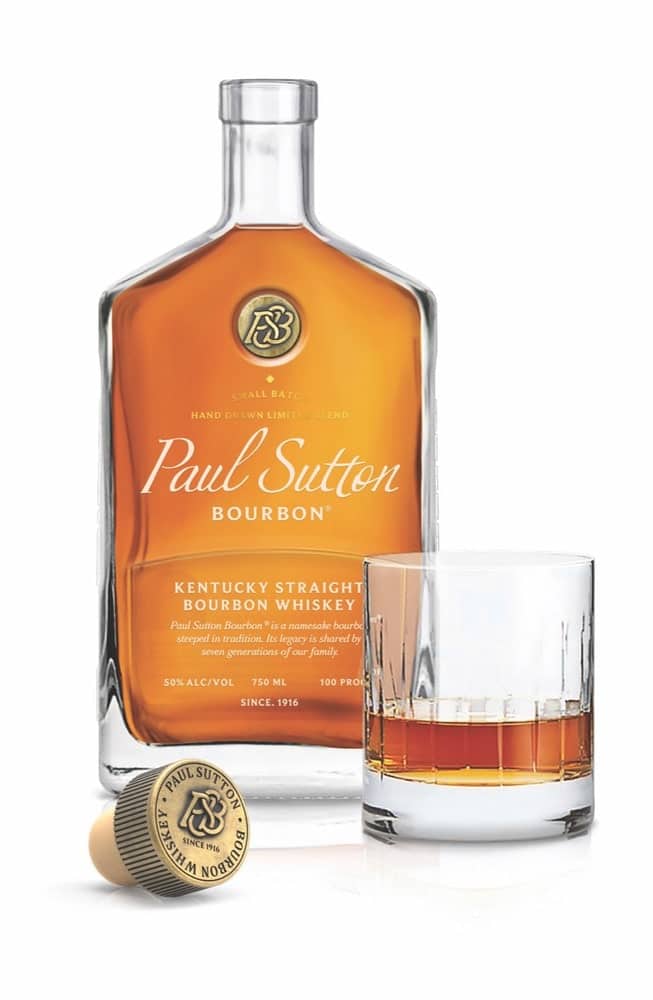 Barginear combines a family tradition with her knowledge of science to create premium spirit Paul Sutton Bourbon. Seven generations of Suttons before her—beginning with Hardy Sutton, born in 1791—made whiskey. The recipe evolved as the family passed it down, and it was finally perfected in 1916 by Barginear's grandfather R.M. "Grandpa" Sutton. His mash recipe resulted in a rich and sweet whiskey unique to the Sutton family. Unfortunately, the recipe was lost with R.M. Sutton's passing in 1998. But he left mason jars filled with whiskey made from that recipe. Those mason jars were the key to continuing the family bourbon tradition and ultimately creating a business. Barginear took the contents and put her chemistry background to work. With a team of specialists, she reverse engineered the bourbon she knew so well and re-created her grandfather's sweet mash recipe. In 2014, Barginear cofounded Paul Sutton Bourbon with her husband, Paul Amrich, making her the first woman to cofound and lead a solely family-owned and operated distilled spirits company.
Paul Sutton Bourbon is produced using a sweet mash rather than the more common sour mash process. Using sour mash works much like making sourdough bread. A starter from the previous batch is used for the next one. It creates a high pH level, which kills bacteria that can cause spoilage, and it makes consistency from one batch to the next easier. Historically, the sour mash was attractive because it kept bacterial growth at bay. Today, that method remains attractive to large producers because it makes the production of a spirit more consistent.
In 2014, Barginear cofounded Paul Sutton Bourbon with her husband, Paul Amrich, making her the first woman to cofound and lead a solely family-owned and operated distilled spirits company.
But for a small producer such as Paul Sutton Bourbon, producing only eighteen to twenty barrels a day, more attention can go toward fine details. Paul Sutton Bourbon is the first Kentucky distiller to use sweet mash as the sole mashing technique. Barginear's love of science, particularly chemistry, is key to using the sweet mash in Paul Sutton Bourbon. While there is no question that excellent bourbon is produced using sour mash, a growing number of newer producers are opting for the sweet mash method.
By eliminating the acidic starter, the resulting spirit has a sweeter quality, making it possible to have a soft finish with less time in the barrel. This is a big plus for a new producer. A sweet mash also lets the natural flavors of the grains shine through. And, while a sweet mash may be more work, it also offers more control over the production process. Instead of relying on flavors from the previous mash, distillers can adjust the recipe to get exactly what they want to achieve. For a new producer, that means the ability to develop a unique flavor profile rather than re-creating the flavors of an established brand. In the case of Paul Sutton Bourbon, it means the taste of family history is translated through the aromas of orange peel and caramel with a balanced finish of vanilla, honey, and citrus.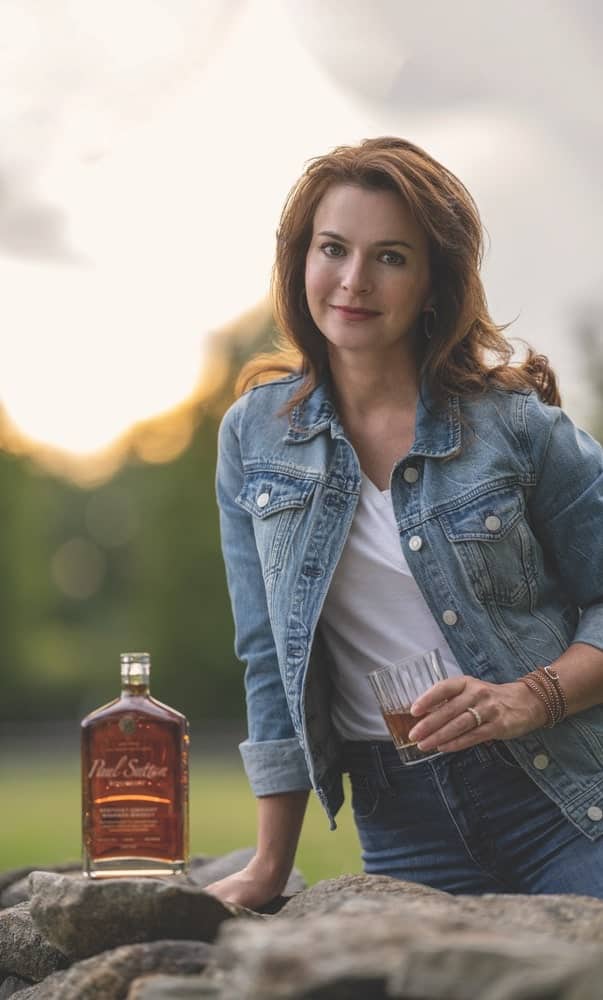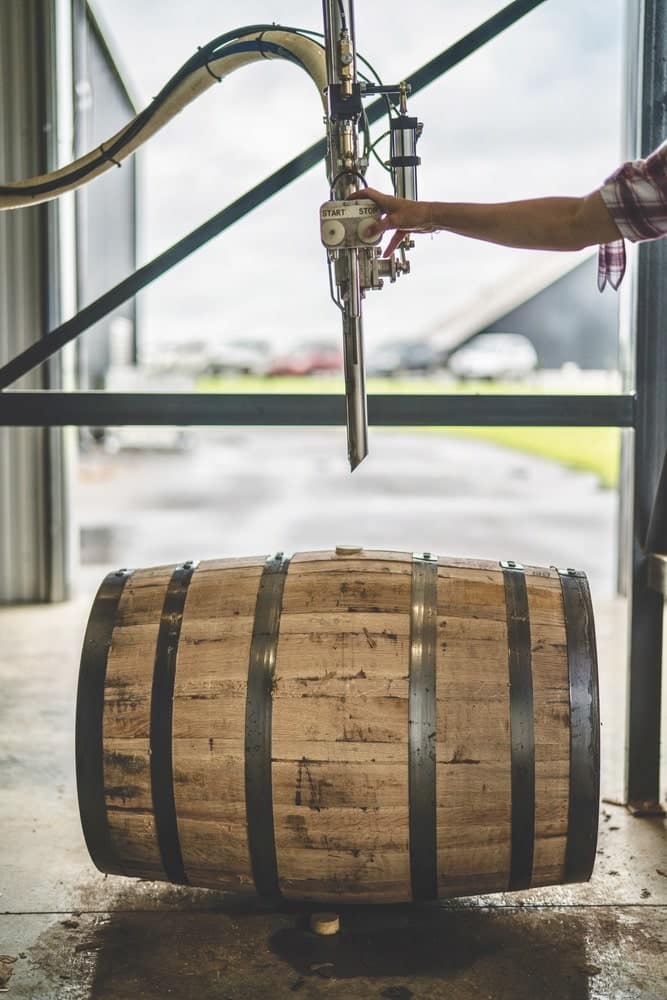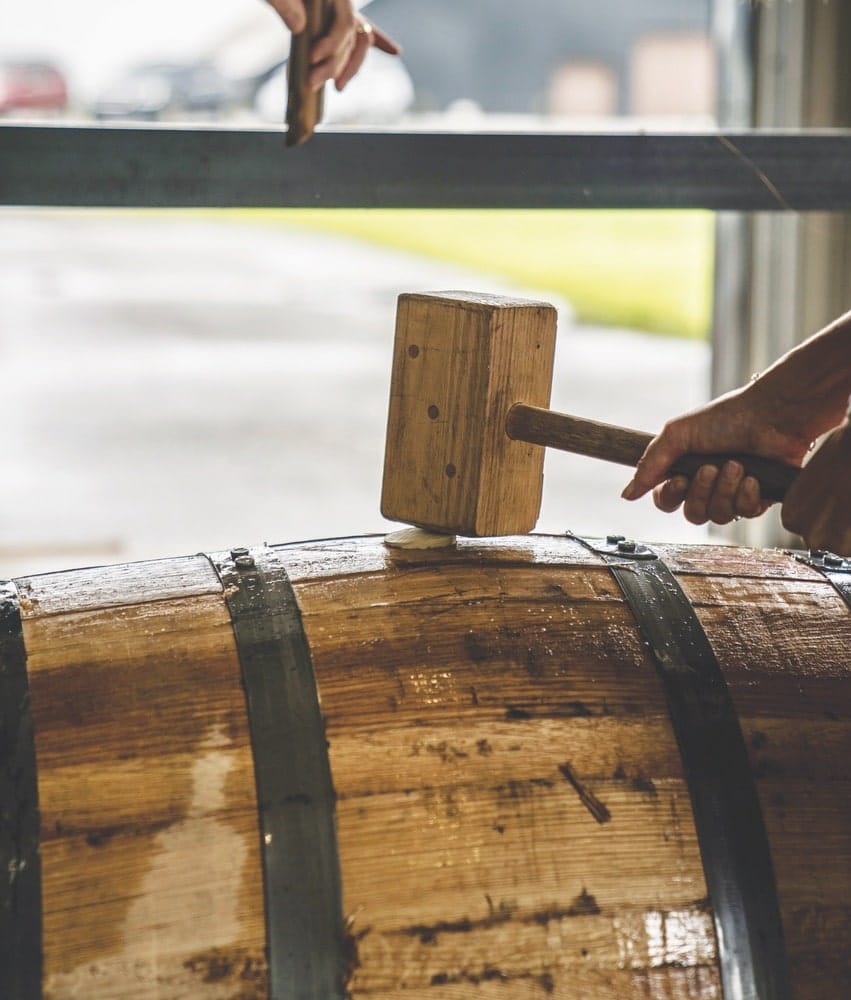 Production of Paul Sutton Bourbon begins with sourcing high-quality, sustainably produced grains. To be sold as bourbon, the ratio of grains, also known as the mash bill, must be at least 51 percent corn. Paul Sutton Bourbon's mash bill uses more corn than required. It also includes rye and malted barley. Paul Sutton Bourbon sources grain from the Dee River Ranch in Aliceville, Alabama. Dee River Ranch is another multigenerational family venture with a successful woman in leadership. John Dee, J. Roy Dee, Sr., and J. Roy Dee, Jr., began farming operations in 1953 in Citrus County, Florida. After the Southwest Florida Water Management District purchased the Florida property, they relocated the farm to ten thousand acres in Alabama. Today, Dee River Ranch is operated by Annie Dee, her brother Mike Dee, and her sons Seth and Jesse More. The farm's mission is sustainable agriculture. Farm equipment uses biodiesel made from harvested crops, nearly four thousand acres are dedicated to conservation, and educational programs are held at the farm to pass sustainable farming techniques on to others.
Paul Sutton Bourbon's distilling process occurs in Danville, Kentucky, using an eighteen-inch column still and a clean steam boiler. Pure steam goes into the cooker and beer column, making the distilling process for Paul Sutton Bourbon chemical-free. The barrels in which Paul Sutton Bourbon ages, also known as cooperage, are charred American white oak, toasted with a number four char. Char levels start at number one, where the barrel is exposed to fire for fifteen seconds. To achieve a number four char, one must fire the barrel for fifty-five seconds. Also known as "alligator char" for the rough appearance the process creates, a number four–charred barrel produces deep color and a spicy aroma in the whiskey it contains. Paul Sutton Bourbon is aged in those barrels, selected by the brand's master distiller, for over four years.
In the case of Paul Sutton Bourbon, it means the taste of family history is translated through the aromas of orange peel and caramel with a balanced finish of vanilla, honey, and citrus.
After aging, the 100-proof small-batch bourbon is hand bottled in sustainable glass. The company's ever-present attention to detail extends to the container itself. The bottle's squared-off shoulders are reminiscent of a flask, while the base was inspired by a highball glass. The word "FAMILY" is carved into one side of the bottle, and "RESERVE" is carved into the other. Seven vertical cuts on the back of the bottle, one for each generation of the Sutton family, extend like rays. The bottles are then hand labeled with the batch number and date. A beautiful bronzed cork that matches the bronzed emblem on the front of the bottle tops it off.
Paul Sutton Bourbon marries seven generations of tradition with current science to create a quality, top-shelf bourbon worthy of sipping neat any time of year. But this bourbon is also an excellent foundation for a classic manhattan or old-fashioned. And if you are looking for something fun for the warmer months, give one of Paul Sutton Bourbon's recipes a try. Make a Paper Plane with equal parts Paul Sutton Bourbon, Aperol, Amaro Nonino, and fresh lemon juice. The cocktail is a lovely balance of bitterness from the Aperol and brightness from the lemon juice. For the full effect, serve it up in a coupe glass garnished with a small paper airplane. The 100-proof Paul Sutton Bourbon gives the drink a nice structure. Or go for a Bourbon Smash of 2 ounces Paul Sutton Bourbon, 2 ounces seltzer, 1/2 ounce maple syrup, 1/2 ounce orange juice, 1/4 ounce lemon juice, and 2 drops of Angostura bitters served on the rocks and garnished with an orange slice.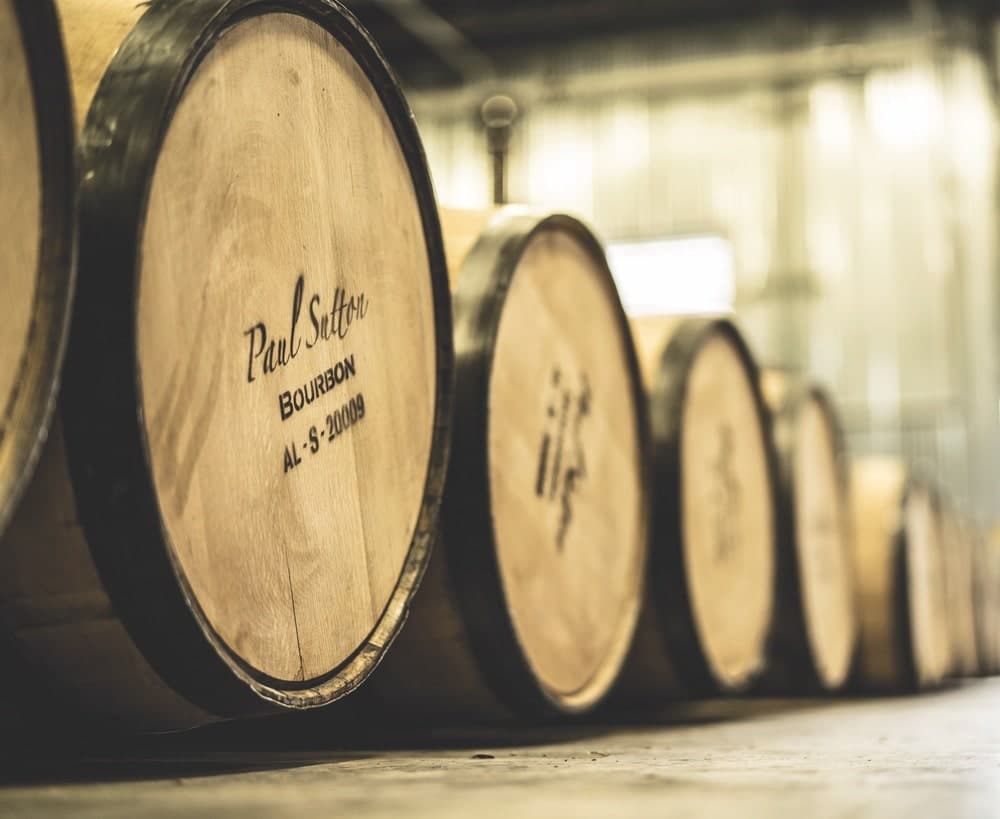 R.M. Sutton used to say, "It's not that life's too short, it's that most of us get started too late." Fortunately, that was not the case when it came to his perfecting the family sweet mash bill that created the rich, lovely pour remembered by his descendants. And it is certainly not the case with Barginear, who took cherished memories and a family legacy and re-created them in the spirit contained in bottles of Paul Sutton Bourbon. The company's motto, found on the bottle, is "Passed down to be passed around." With the launch of Paul Sutton Bourbon on March 17 of this year, those of us who are not Suttons can now take part in this storied tradition.
— V —
---
Visit PaulSuttonBourbon.com to learn more.
Colleen Sachs loves food and traveling around the world and has been writing about both for twenty-five years. She lives with her spouse and a multitude of pets in Santa Rosa Beach and Pensacola, Florida.
ARTICLE CATEGORIES