Tour Europe's West Coast Gem
By Cathy Whitlock
Despite Portugal being the oldest country in Europe, it seems to be on everyone's lips as a trending travel destination in 2023.
Perhaps travelers are most drawn to the moderate climate where the sun shines over three hundred days per year. Or it might be the sophisticated cities filled with historic palaces, medieval castles, churches, museums, and art galleries, all steeped in various periods of culture. Picturesque golden beaches, lush gardens, fourteen regions full of vineyards (be sure to sample the refreshing white Porto wine and tonic cocktail), and a terrain reminiscent of California also contribute to the country's popularity.
Retirees and those considering retiring are flocking to Portugal (particularly Porto and Lisbon). Universal health care, reasonable cost of living, moderate climate, low crime rates, a laid-back vibe, and Spain as a next-door neighbor are most attractive. A country of contrasts, Portugal has many gems to discover. Here are three we love for 2023 itineraries!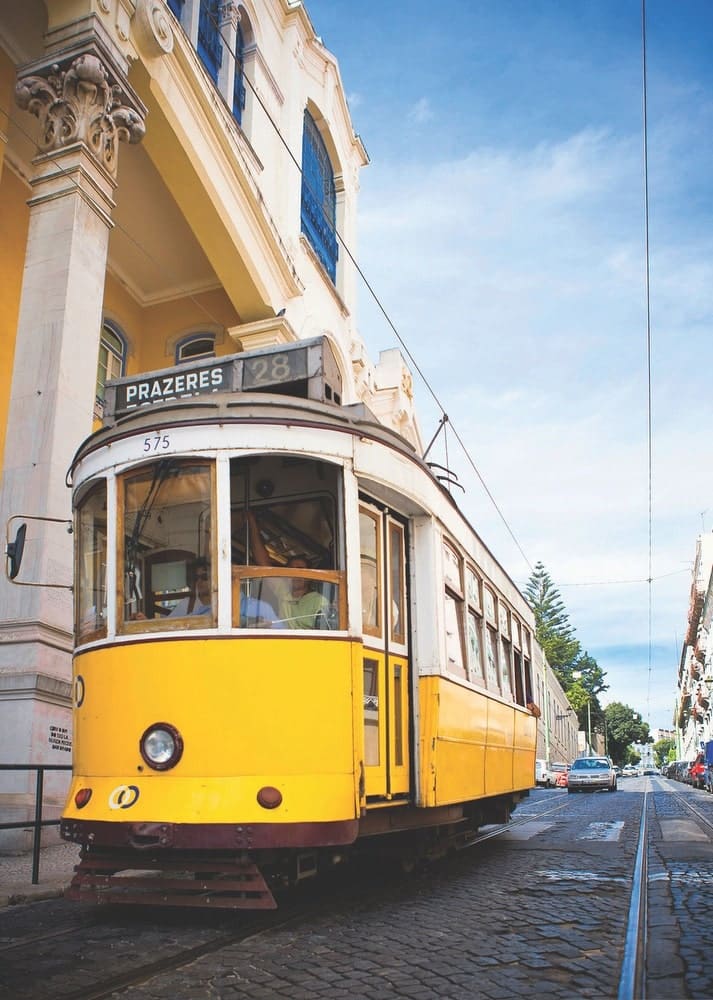 Lisbon: The City of Seven Hills
If quaint villages with cobblestone streets, lively nightlife, scenic squares lined with outdoor cafés, and centuries-old monuments, fortresses, and museums are of interest to you, then Lisbon fits the bill.
Culturally speaking, the city offers a wide variety of attractions. Poised on a hill overlooking the city, the historic Castel de São Jorge was built in the eleventh century when the city was under Moorish rule, and the castle served as a fortress against invaders. Shaded gardens filled with peacocks and a museum make this one of the most popular tourist destinations. The impressive neoclassical Basílica de Estrela provides breathtaking views of Lisbon (via 114 steps) and a significant collection of paintings by Italian masters. The Santa Justa Lift (also known as the Elevador de Carmo) is a wonder. Named a national monument in 2005, the fifty-foot (fifteen-meter) lift transports you to panoramic city views, perfect for all those Instagram posts you'll want to share.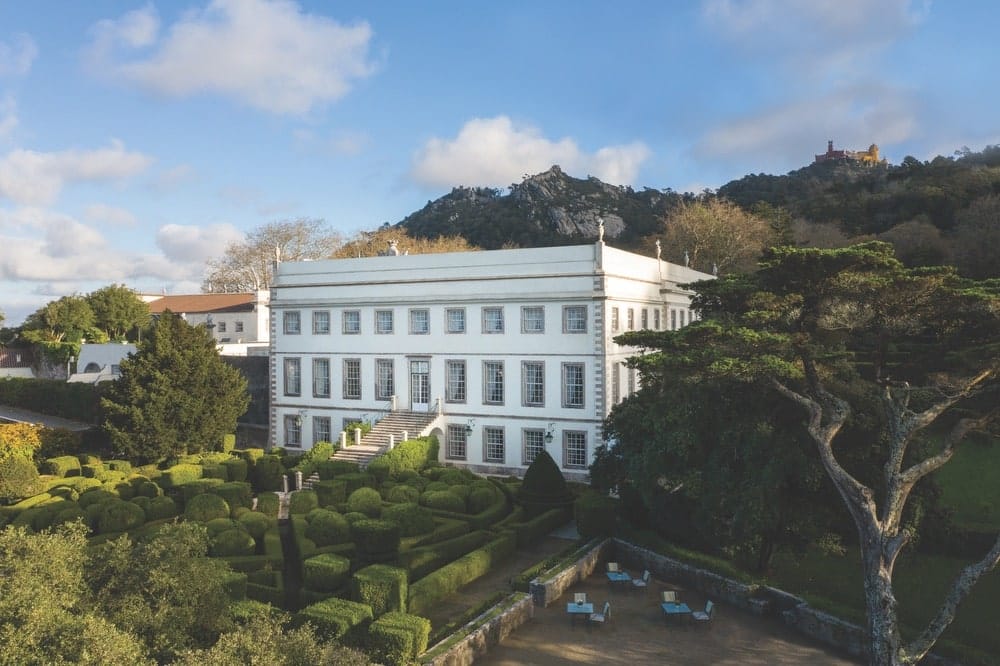 Belém Tower (a UNESCO World Heritage Site) is a classic example of Gothic and Manueline architecture, while the grand plaza Praça do Comércio is a study in eighteenth-century colonnades and arches, easily recognizable by its mustard-colored stucco exterior. Portugal is also the home of beautiful, intricate tiles; design enthusiasts will enjoy the National Tile Museum, a.k.a. Museu Nacional do Azulejo, with tiles of some three hundred patterns dating back to the fifteenth century. Cubist and surrealist treasures can be found in the Berardo collection, featuring the works of artists Roy Lichtenstein, Pablo Picasso, Cindy Sherman, and Andy Warhol, to name a few.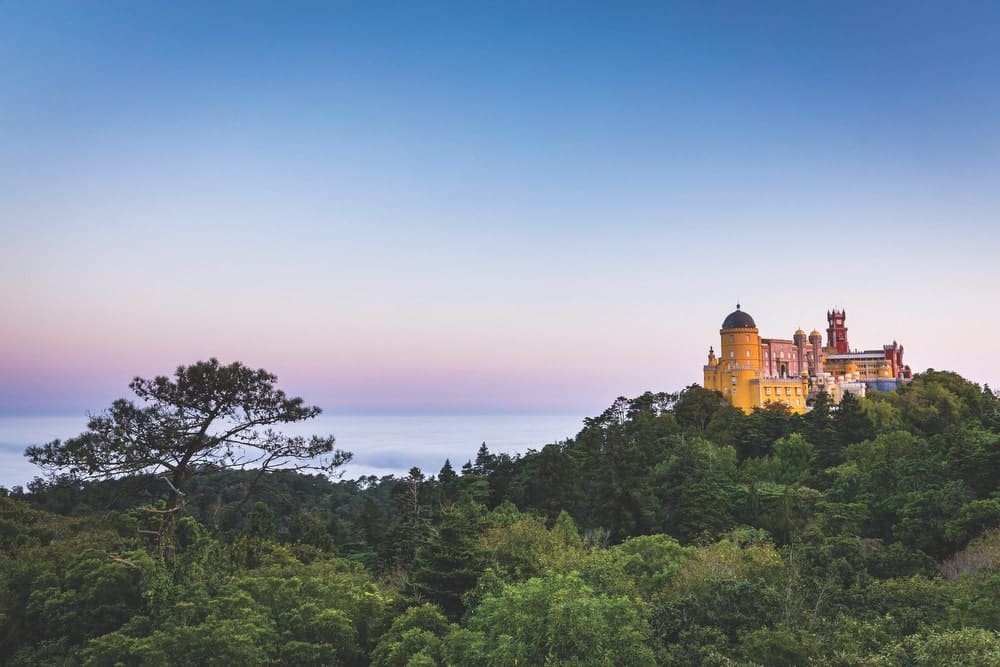 The city's culinary delights range from wagyu burgers, spicy Piri-Piri chicken, pastries such as pastéis de natas (custard tarts), and the flavorful Portuguese sausage known as chouriço that is best enjoyed with a local craft beer. Perhaps the most popular dish is bacalhau (codfish) and sardines (the latter being so popular it is feted annually at the Feast of St. Anthony Sardine Festival). Best ordered between June and October, sardines are a true Lisbon staple, and the city is full of specialty canned sardine stores, making them a unique souvenir.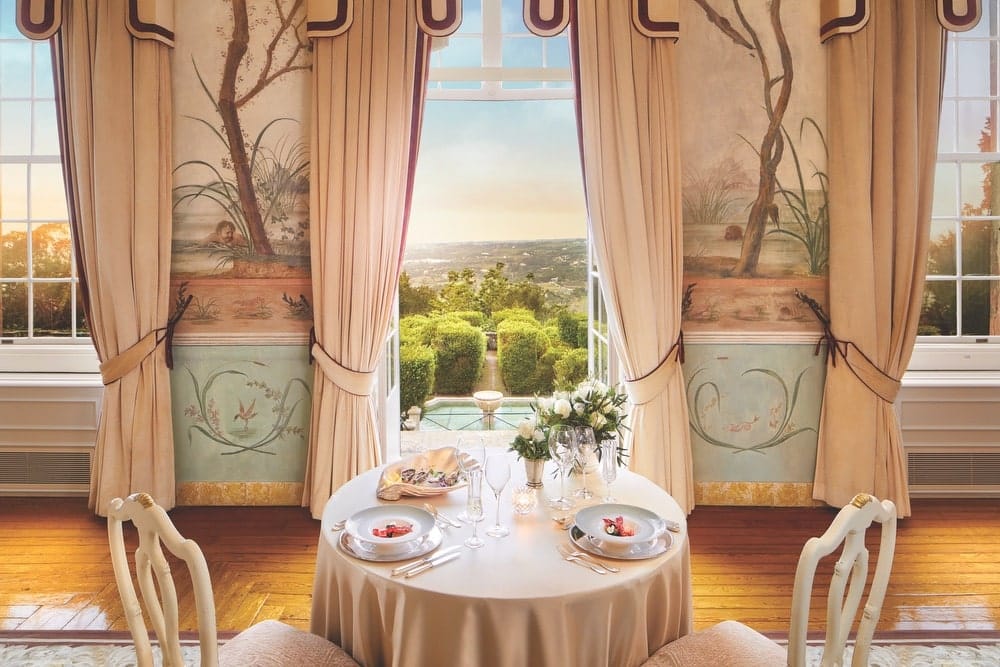 If it's retail therapy you are after, the Avenue Liberdade (reminiscent of the Champs-Élysées in Paris) is the hub of luxury shopping, with Cartier, Louis Vuitton, Armani, Carolina Herrera, and Gucci lining the avenue alongside lesser-priced chain stores and unique gift shops. The neighboring Príncipe Real district features the highly chic concept store EmbaiXada. Situated in an eighteenth-century Moorish palace with high ceilings, a courtyard, and marble columns, independent boutiques sell everything from jewelry to organic clothing, with many one-of-a-kind items.
Sipping a glass of White Negra Mole under the two-thousand-year-old olive tree while you ponder retirement is sheer heaven!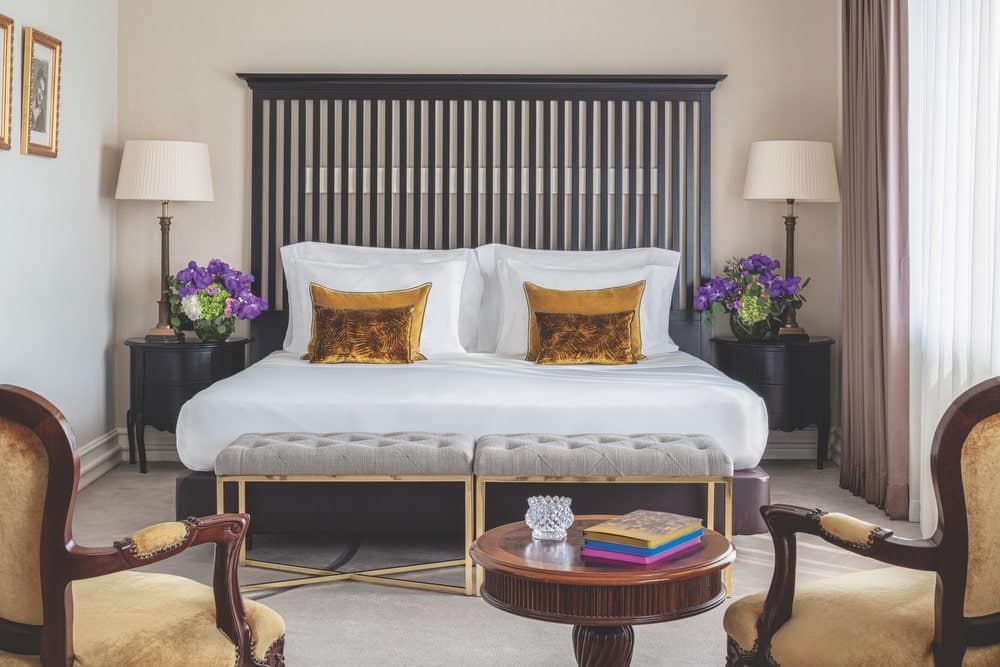 Located in Lisbon's shopping mecca, the contemporary five-star hotel Tivoli Avenida Liberdade does not disappoint. Its design includes a modernist lobby with original artwork, sleek jewel-toned décor, and a crowned dome—one of the capital's known landmarks. Dinner and drinks at the hotel's SEEN restaurant are a must. Boasting incredible sunset views, the SEEN Sky Bar should be called "See and Be Seen," thanks to the great people watching there. Sashimi, nigiri, and maki can be found at the SEEN Sushi Bar, where stylish seafood is a work of art.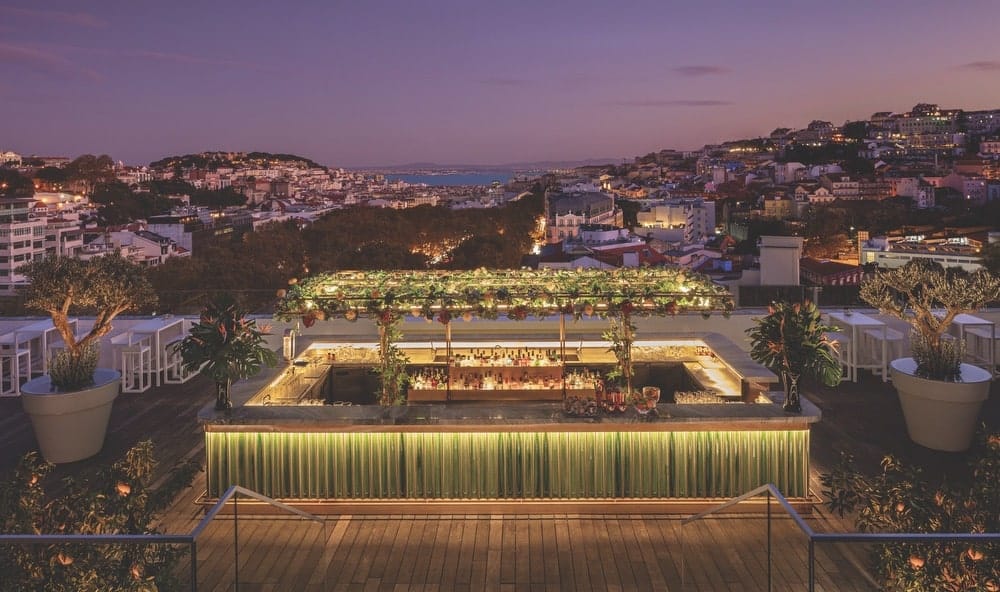 Day Tripping in Sintra
No visit to Portugal would be complete without a day trip (or two or three) to the charming town of Sintra. Just thirty minutes by car or forty minutes by rail from Lisbon, the idyllic resort is full of verdant landscapes, grottoes, hidden coves, palaces, and villas deemed UNESCO World Heritage sites. The former summer palace of Prince Ferdinand and his family in the 1800s, the neo-Gothic and neo-Romanesque Pena Palace sits atop a hill and is easily recognizable with its vibrant red-and-yellow exterior. Considered one of the Seven Wonders of Portugal, the castle offers a glimpse of life in the eighteenth century. The Quinta da Regaleira, Sintra National Palace, and exploration through the shops and cafés of the old town should also be on your list.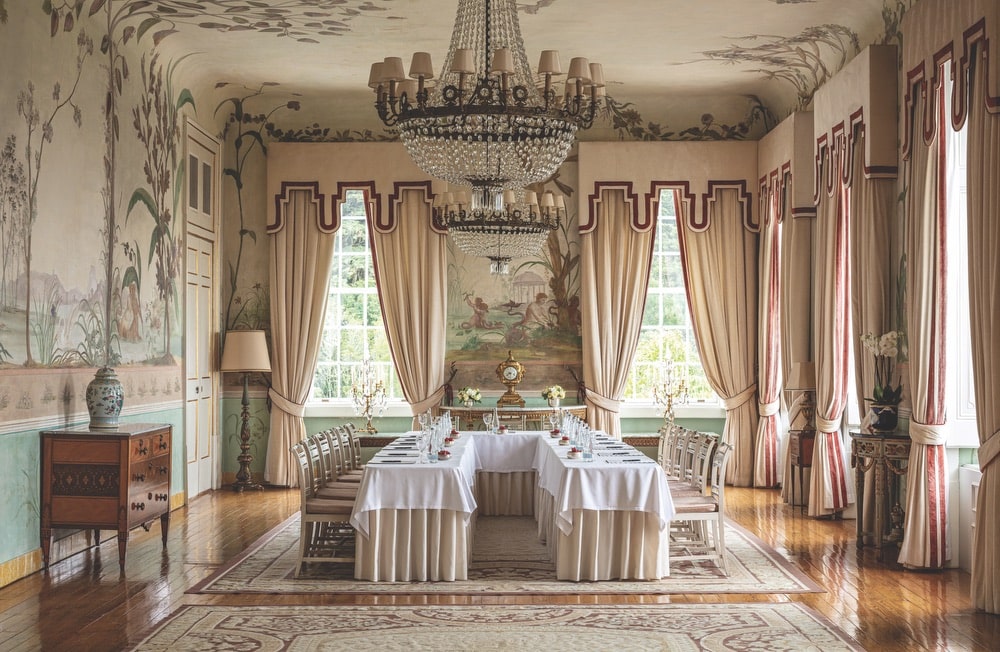 The real star of Sintra is the former palace turned hotel Tivoli Palácio de Seteais. One of the most beautiful hotels in Portugal, the eighteenth-century neoclassical marvel is so magical that you are perfectly content to spend your time there soaking in the ambience. Peacocks and a friendly cat or two roam the manicured grounds against the backdrop of a maze of hedges and views of the Sintra Mountains, and one feels as excited as Kate Winslet in The Holiday upon arrival. The rooms are decorated with French and English antiques (while keeping modern amenities in mind), and the public spaces feature restored frescoes and tapestries. With a setting right out of an eighteenth-century romance novel and only thirty guest rooms, it feels like your own private palace.
One of the most beautiful hotels in Portugal, the eighteenth-century neoclassical marvel is so magical that you are perfectly content to spend your time there soaking in the ambience.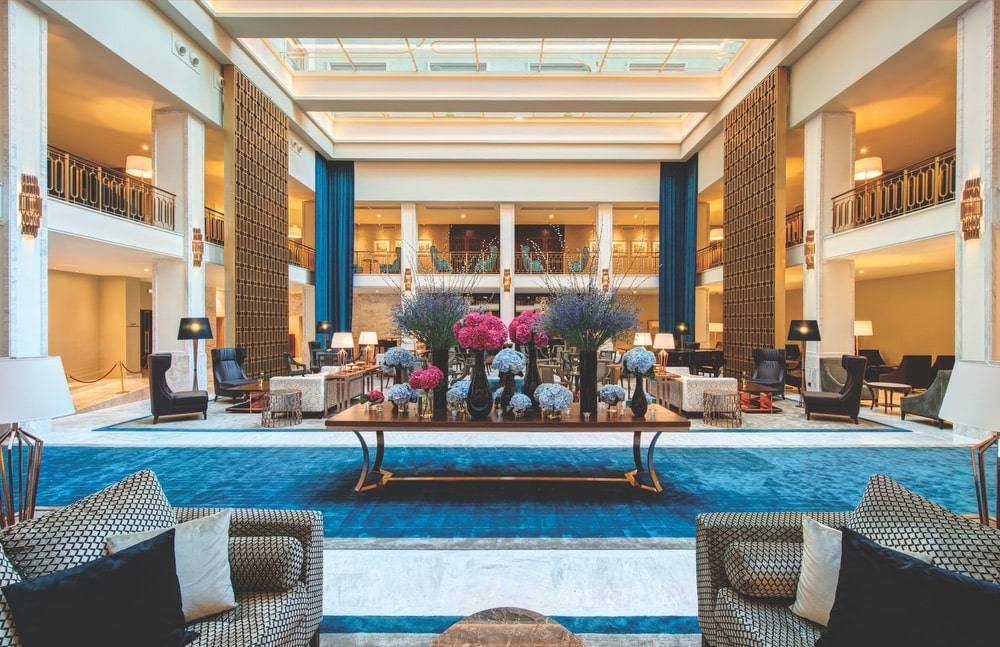 The hotel's storied history includes guests such as Madonna, David Bowie, Paul McCartney, Neil Armstrong, Agatha Christie (who has a room named after her), and James Bond stars Sean Connery and Roger Moore.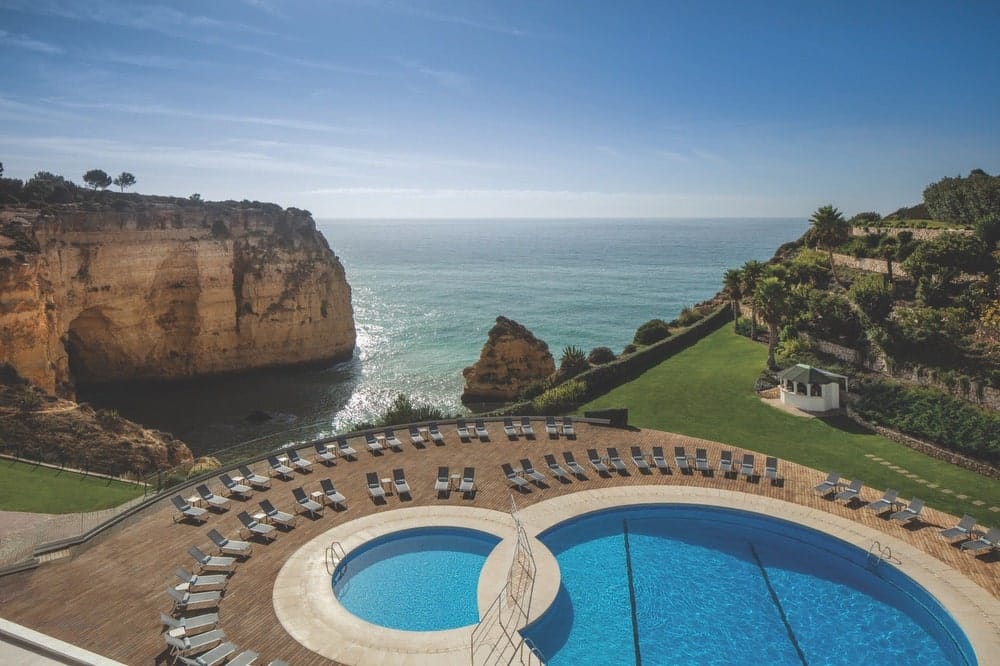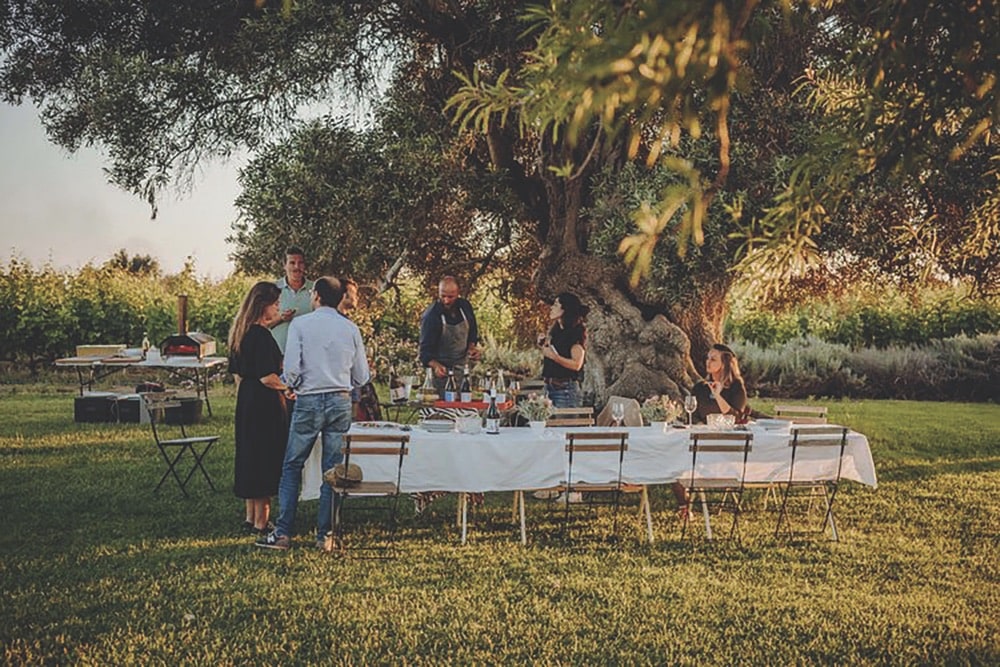 The Inimitable Beaches of Algarve
Portugal's southernmost region, the Algarve, offers a quiet getaway from the city. The scenic beaches under craggy, sandy-colored limestone cliffs are a favorite among beachgoers from April through October. Located just two hours from Lisbon, the town of Carvoeiro's seaside fishing village offers bars, fresh seafood, local shops, and some of the most outstanding ocean views at the Tivoli Carvoeiro Algarve Resort. Overlooking the Atlantic Ocean on the Praia de Vale Covo cliffside, the family-friendly five-star hotel is the perfect spot for spring break with the kids, a summer wedding, or an adventurous trip full of sea kayaking and hiking.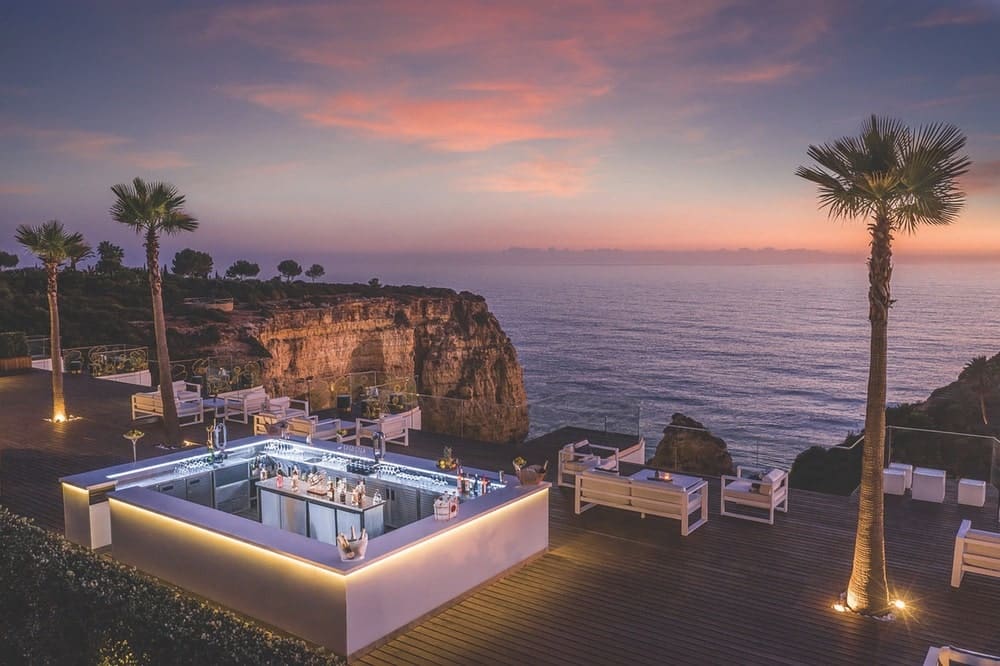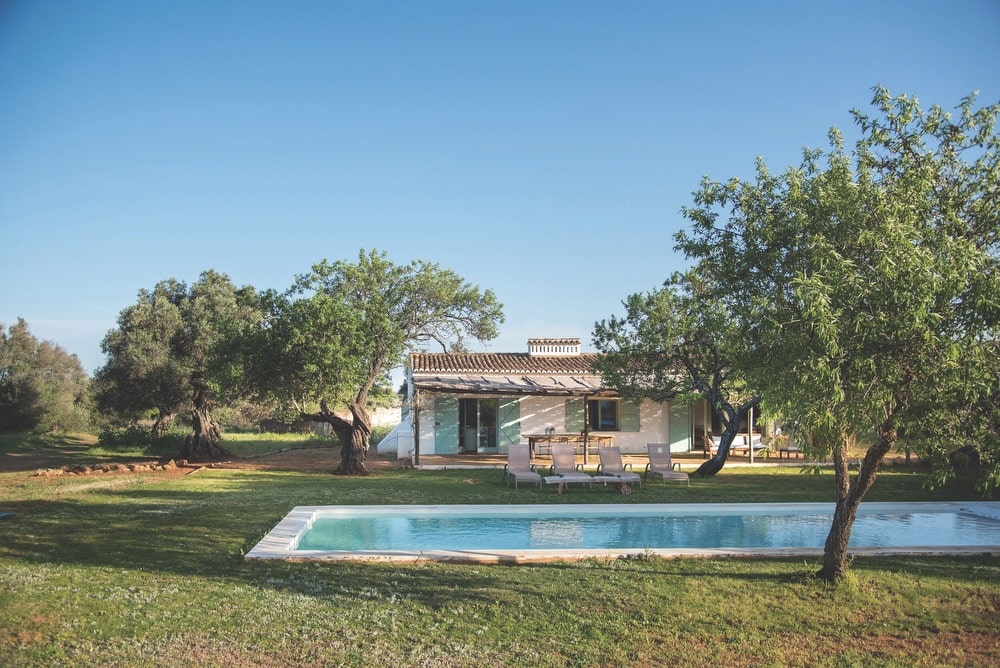 One of the most memorable experiences is an afternoon at the Morgado do Quintão fourth-generation family-owned vineyard. Sample award-winning Algarvian wine and enjoy a communal alfresco lunch made from family recipes and local ingredients (and be sure to take a walk after lunch and meet the hundred-plus goats and sheep that graze among the orange groves and olive and almond orchards). The restored 1800s estate also features charming cottages with a private swimming pool and gardens for three- to five-night stays. Sipping a glass of White Negra Mole under the two-thousand-year-old olive tree while you ponder retirement is sheer heaven!
— V —
---
Head to VisitPortugal.com and TivoliHotels.com/en/portugal to start planning your trip.
ARTICLE CATEGORIES