Interviews and photography courtesy of Vacasa
The last thing vacationers want to worry about is if the reality of their accommodations matches what they booked online. They need to have confidence in the booking process and throughout their stay, so their biggest concern during the trip will be whether to get up and watch the sunrise or catch up on some much-needed Zzzs. It is just as important for homeowners to know their Gulf-front condo or spacious beach house is well taken care of and producing a good return on their investment while they are away. A vacation rental property management company like Vacasa, which also specializes in Gulf Coast real estate, can ensure all of the above.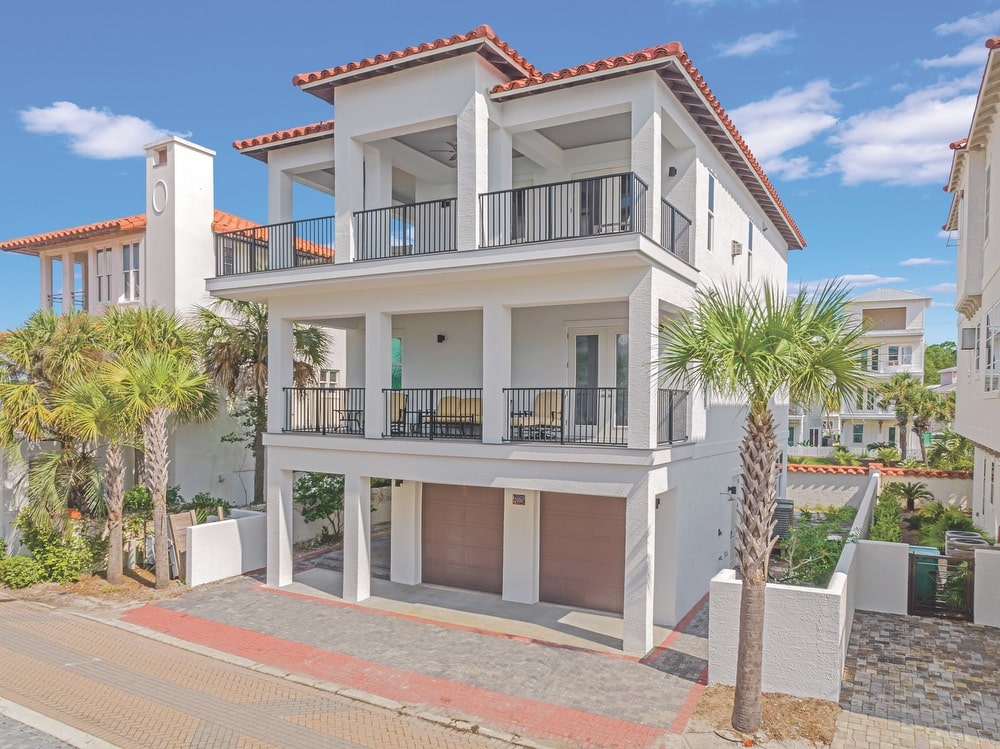 We sat down with a few homeowners working with Vacasa to find out how the process works and what they love about having a property manager handle their investment property.
Tanya Fitzgerald is an interior designer based in Little Rock who has designed several beach homes in the 30-A region of Northwest Florida with her business partner, John Chandler, one of which is on the Vacasa rental program. The team loves that these nicely designed homes are comfortable for guests while offering a stylish stay. "Most people come with their families and want a beautiful experience at the beach," Fitzgerald says. "I always go in with the intention of making it bright and functional but a little more special than maybe what you have at home. I've found with the other rentals that if you make it unique, it becomes your guests' vacation home, and they'll return year after year."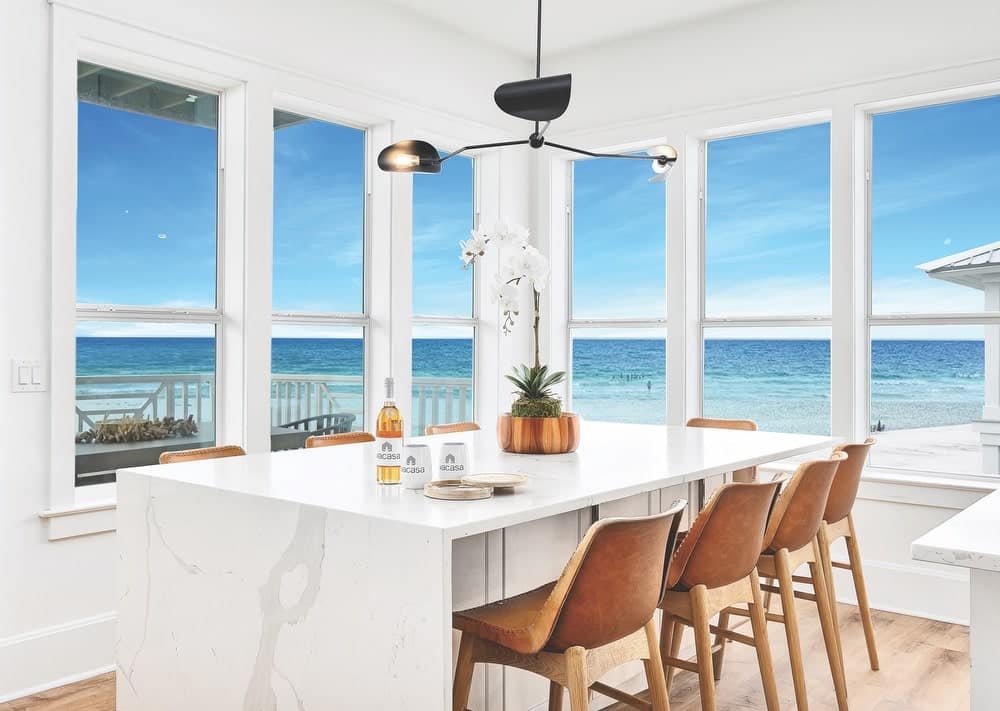 Although Fitzgerald and Chandler have managed properties before, they chose Vacasa for this one based on the comprehensive service and weekly reports they receive from the local management team. "It's very hard to manage a property long-distance," she shares. "Even though I get down there as often as I can, I have to depend on my people to send photographs, tell me what's wrong, and anticipate my needs. It's just like anything else: You have to find the right fit, the right person. I feel very comfortable with the property caretaker, Autumn Peden, there. It's all about having a good team—and I value our relationship."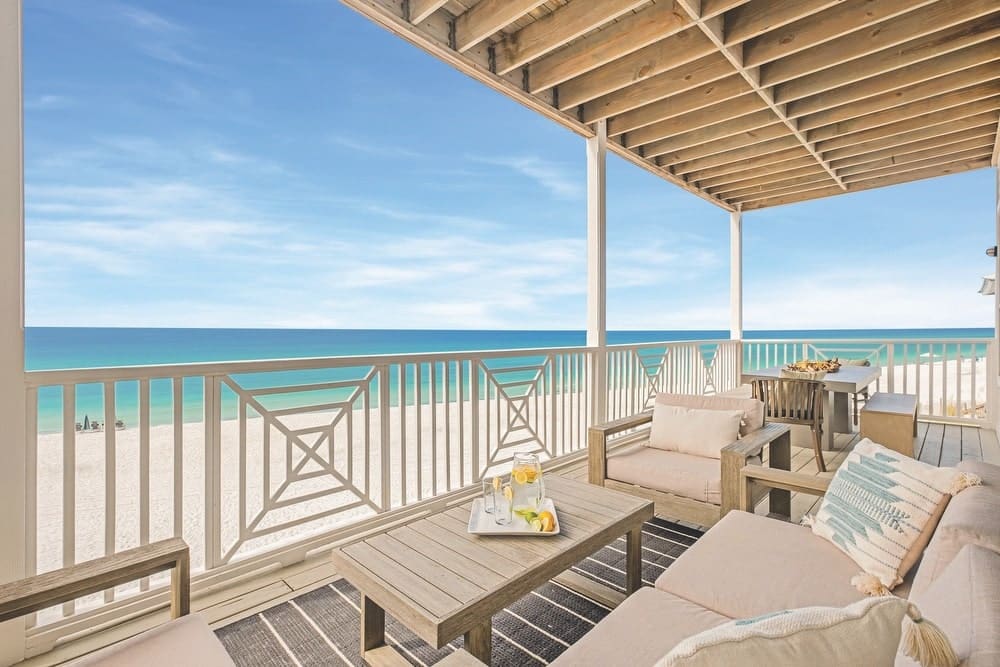 Homeowners Kevin and Tina White purchased their luxury home in the gated neighborhood of Vizcaya because they loved being just steps from the beach and the privacy the area affords on Scenic Highway 30-A's quiet west end near Topsail Hill Preserve State Park.
"We love to sit on the third-floor balcony and watch people walk by on the beach," Kevin says. "Our home is in a gated community, which we think makes it special. There are only thirty-two homesites here. Basically, all of them are beautiful. The name Vizcaya comes, I think, from the look—the buildings are white, and they have red barrel tile roofs, sort of indicative of Spanish architecture."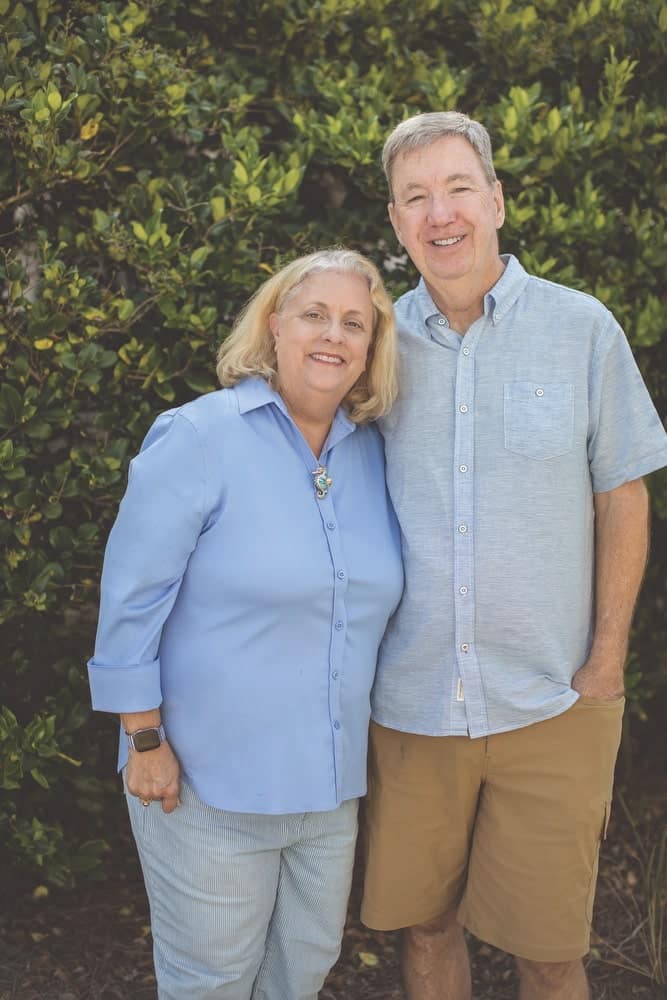 The Whites chose Vacasa to manage their five-bedroom house—cheekily named Lucy in Vizcaya, a play on the Beatles' "Lucy in the Sky with Diamonds." It sleeps up to fourteen guests and recently underwent extensive renovations, including redoing the luxurious primary bathroom with marble tile and a grand five-hundred-pound soaking tub. They originally bought the home not only as an investment but also as a place where their growing family could enjoy the beach and spend time together for years to come. Kevin says, "We have two daughters, and each of them has three children, so as we were shopping for a home, we wanted something big enough that all of the family could be here and be comfortable."
He continues, "We retired last year and knew that supporting this house on our own wasn't something we wanted to do. Costs are going up steadily, and the value of the property has gone up, but the only way to really leverage the property is to rent it. Renting pays the taxes and the insurance and covers the maintenance. Having Vacasa manage it—although I'm pretty active in keeping track of it—is wonderful. We knew from the beginning we were going to rent. It was the only way we felt we could have a house at this level. We could have done a much smaller house and not rented it, but then we wouldn't have had the family thing we're talking about."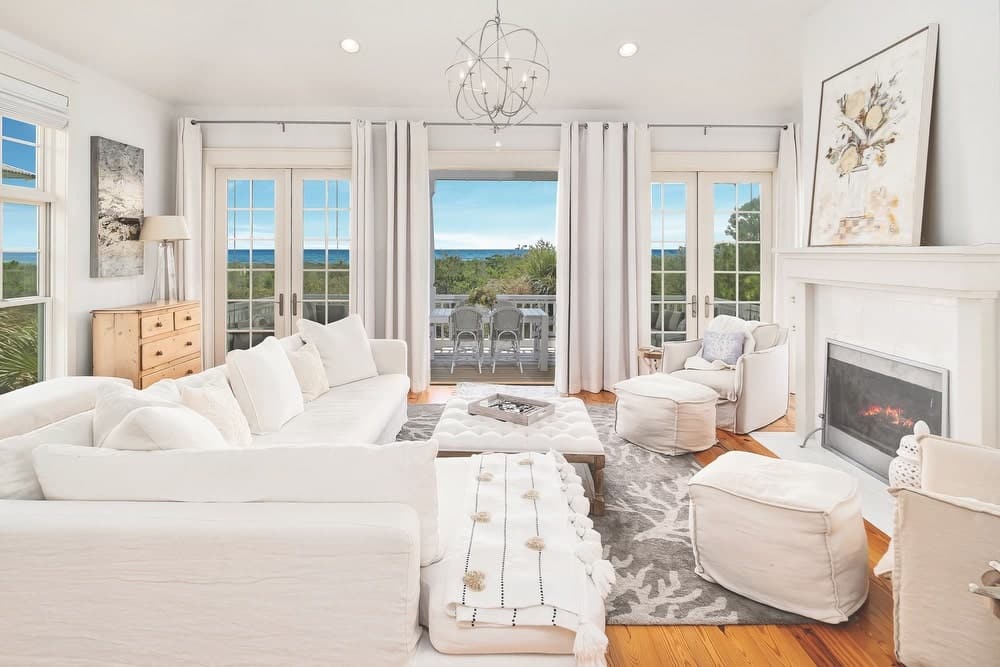 Having a management partner, the Whites expound, is crucial for running a successful rental property when you don't live nearby. "We inherited ResortQuest. They were already managing the property, although I think they'd only had one rental at the time we bought it. Doing it as the owner of the property yourself, I think, would be horrendous unless you lived here. Vacasa has a true infrastructure here to deal with this. I can drive a mile and a half from here, and there's a facility for housekeeping and maintenance right in our neighborhood. If we've got a piece of broken furniture, they'll pick it up and get it out of here. You just have to have somebody who cares, and I think the folks in the local office do—and they've got the resources and infrastructure to do their work. Without good local management, I don't think you can do it. If you don't know the beach, you probably can't make it work. And Vacasa makes it work for us."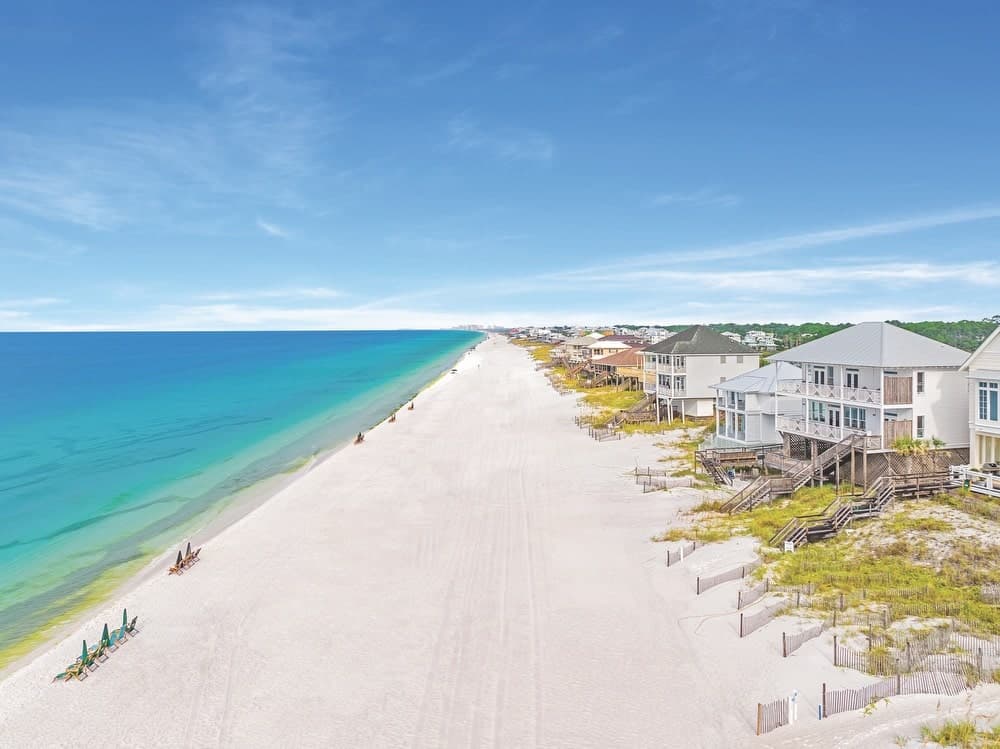 Fumiko Ito and Tom Hawkes booked their vacation rental stays through Vacasa before they purchased their investment property at the beach and decided to become customers of the management services. "Vacasa's marketing is great, not just for owners but for guests, too," Fumiko recalls. "If the guest is not happy with their vacation home, neither Vacasa nor us will make money. So I think that system is good for teamwork. I'm from Japan, which is such a small island. Our society is group-focused. When I came to the United States, I saw how huge it was and how people here are more individual. And in this business, we need teamwork. So even though I'm not a Vacasa employee, I am the owner—and Vacasa treats us like a part of the team. I like that we can work together."
— V —
---
To learn more, book a stay, or get in touch with Vacasa about managing your investment property in Northwest Florida or beyond, visit Vacasa.com/30-a or call (850) 680-0620.
ARTICLE CATEGORIES