The Paper Bear Film Shines Light on Biodiversity and Conservation
Interview by Emme Martin
The Florida Panhandle hides a world of vast biodiversity beyond its stunning beaches and emerald waters. Diverse species and unique ecosystems thrive here. However, encroaching development poses a looming threat.
Arix Zalace, a renowned filmmaker and longtime Panhandle resident, and Sean Couch, a social entrepreneur and philanthropist who serves as the president and cotrustee of the J.W. Couch Foundation, came together with a shared vision to protect and preserve the Panhandle's natural wonders. Arix owns AZA Productions, a distinguished production company known for its exceptional cinematography and storytelling.
Their shared passion for the Panhandle and its biodiversity led them to embark on a groundbreaking project called The Paper Bear. Beyond a mere film, The Paper Bear represents a preservation movement aiming to raise awareness about the region's immense biodiversity. Through this upcoming feature film, viewers will be taken on a captivating coming-of-age adventure (for both boy and bear) and learn to view the world through the eyes of majestic black bears. The film is a powerful tool that aims to illuminate the Panhandle's extraordinary natural heritage and foster a deep connection with its ecosystems. During the filming process, Arix had the remarkable opportunity to live alongside a family of black bears, gaining invaluable insights into their vital role within the ecosystem and the urgency of their conservation. The Paper Bear entertains and aims to inspire a profound appreciation for the Panhandle's biodiversity and instill a commitment to its preservation.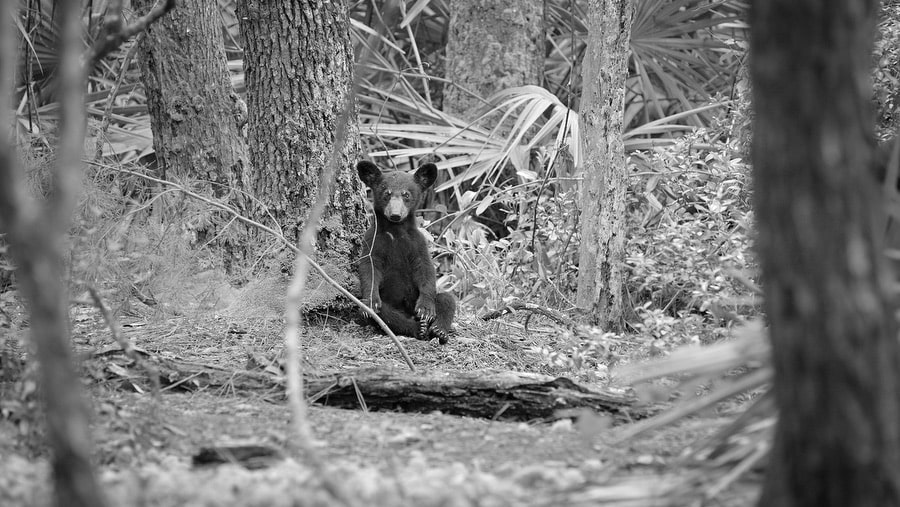 In our interview with Arix, we delve into the conception of The Paper Bear and the intricate journey of bringing it to life. We explore the power of storytelling in empowering audiences and discuss how films can effectively convey important messages. Arix imparts valuable advice on how individuals can contribute to the preservation of our natural environment and actively participate in positive change.
VIE: Arix, how does The Paper Bear compare to the other documentaries and films you've worked on in the past? What makes this project unique or special for you?
AZ: Much of AZA Productions' work over the past decade has been creating world-class "short features" for companies that educate and inspire while telling a story. We've also helped other studios complete feature-length documentaries. Our goal has always been to shift into the feature film arena, and timing was the key factor. Feature films require larger budgets and years of effort compared to short features.
The Paper Bear stands out as the first feature-length film that AZA Productions has produced and directed. Cowriter and coproducer Sean Couch and I even turned it into a nonprofit with the long-term goal of creating more adventure films for diverse audiences. We hope it will be the Indiana Jones of the Panhandle. This project is particularly close to my heart, as it's a story I've wanted to tell for over a decade. The Panhandle's immense biodiversity has always drawn me back, and its significant story has never been showcased on the big screen.
VIE: How has your firsthand experience witnessing the Panhandle's development since 1978 shaped your passion for conservation and motivated you to educate the community?
AZ: Diving wholeheartedly into this project rekindled my love for the Panhandle. I've seen a lot of change, and while I'm not anti-development, I believe we should consider the full breadth of a community's natural resources. Focusing on a single aspect of community life, like economic drivers, can cause us to miss the bigger picture. Just like many in modern medicine have shifted towards a more holistic approach, I'd like to see development embrace a greater appreciation for the broader natural world.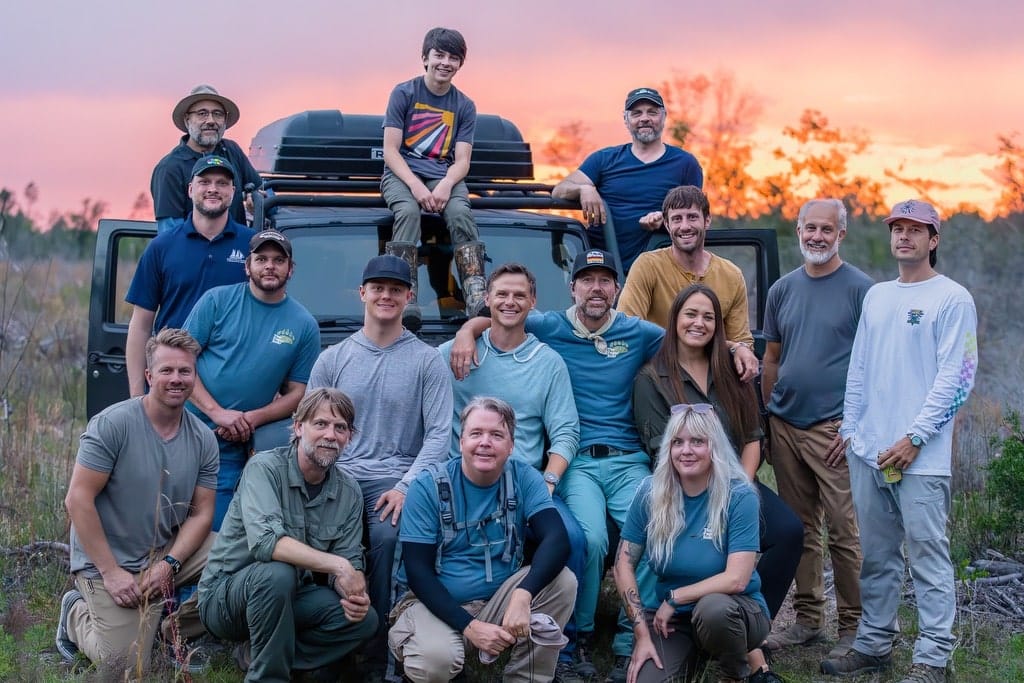 Our area is unmatched for its biodiversity and bio-density. Many don't realize this due to the Panhandle's history, and protecting what isn't visible is often challenging. Many local ecosystems and species are just now recovering from near extinction in the late 1800s, with some lost forever. As a community, we must educate newcomers and visitors about our world-class biodiversity—it's vital for our survival and sound economics. Sean and I have taken the mantle to inspire and educate local governments, community leaders, and the public.
VIE: Living alongside a family of black bears for six months must have been an extraordinary experience. Can you tell us more about it and what you learned from this close interaction?
AZ: In our screenplay, Sean and I decided to tell the story of the Panhandle through the eyes of the Florida black bear. For two and a half years, I lived alongside black bears in Walton County, immersing myself in their environment and filming them for up to fourteen hours daily. This intense commitment was crucial to authentically capture their existence, unimpeded by humans or development. The first year and a half was spent with a young female, Tala, whose name in Choctaw means "palmetto." After disappearing for three months, Tala returned with a newborn cub, Max. My following year was spent filming and living alongside Tala and Max. This transformative experience, witnessing the life of a mother raising her child, underlines that they, like us, are part of our community, striving to make it in this world. As members of our community, these animals deserve our recognition and respect.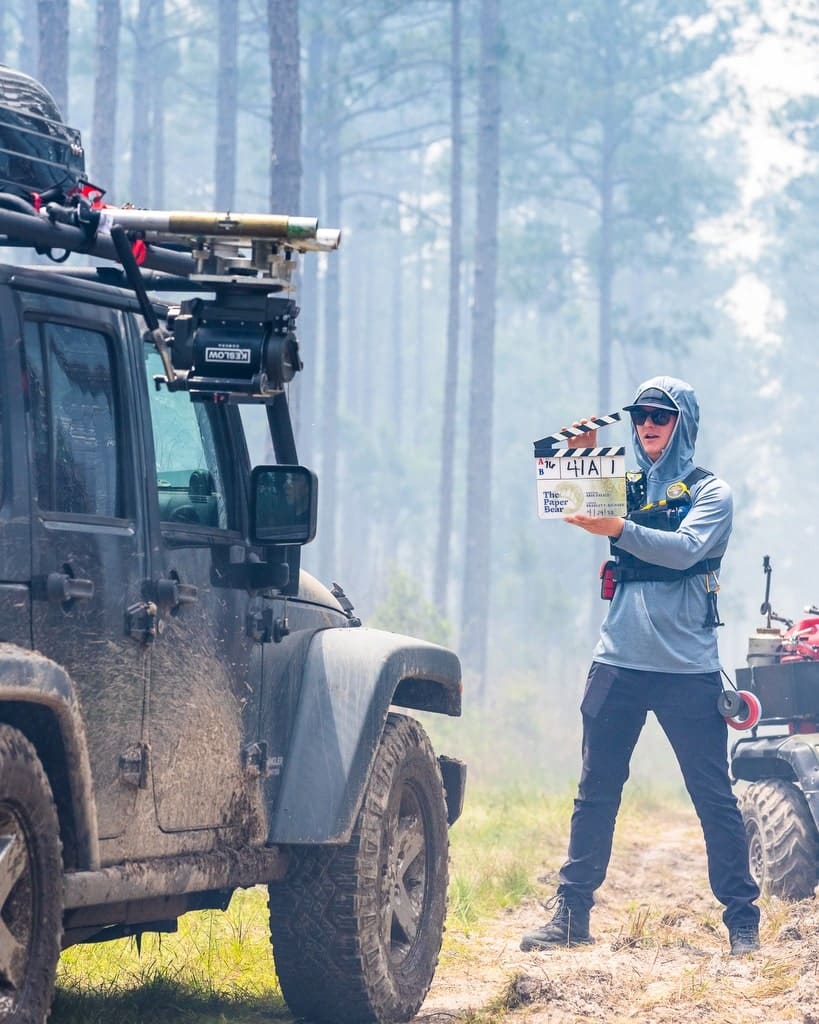 VIE: How did you and Sean approach the process of writing the screenplay?
AZ: Sean and I took a unique and innovative approach to writing the screenplay. We embarked on independent research journeys and had extensive discussions where I shared stories about the Panhandle and its shaping. After one morning meeting, we decided to write separate screenplays. The common thread was the idea of a human father character sharing his heritage with his son through storytelling around a campfire, with the boy's imagination coming to life through animation. Sean, being a father of four, focused on crafting the animated component to captivate younger audiences while I delved into the "real-world" storyline to engage older viewers.
We merged our screenplays, fine-tuning and refining the entire script until it was a compelling story. As my experiences living alongside wild black bears unfolded, we continued to shape the storyline, especially after Tala had her cub, Max. The Paper Bear balances entertainment and education, inspiring viewers without preaching. That was the balance that I believe we successfully achieved.
VIE: Can you share how the characters of the father, the son, and the black bear, Tala, were conceptualized?
AZ: We drew from personal experiences to shape the characters in The Paper Bear. Sean's role as a father of four influenced the father-and-son storyline, while my encounters with living among, tracking, and filming bears informed the narrative. We worked seamlessly together to create a believable relationship between the father and his son, drawing inspiration from Sean's experiences as a father and my role as an uncle figure to children.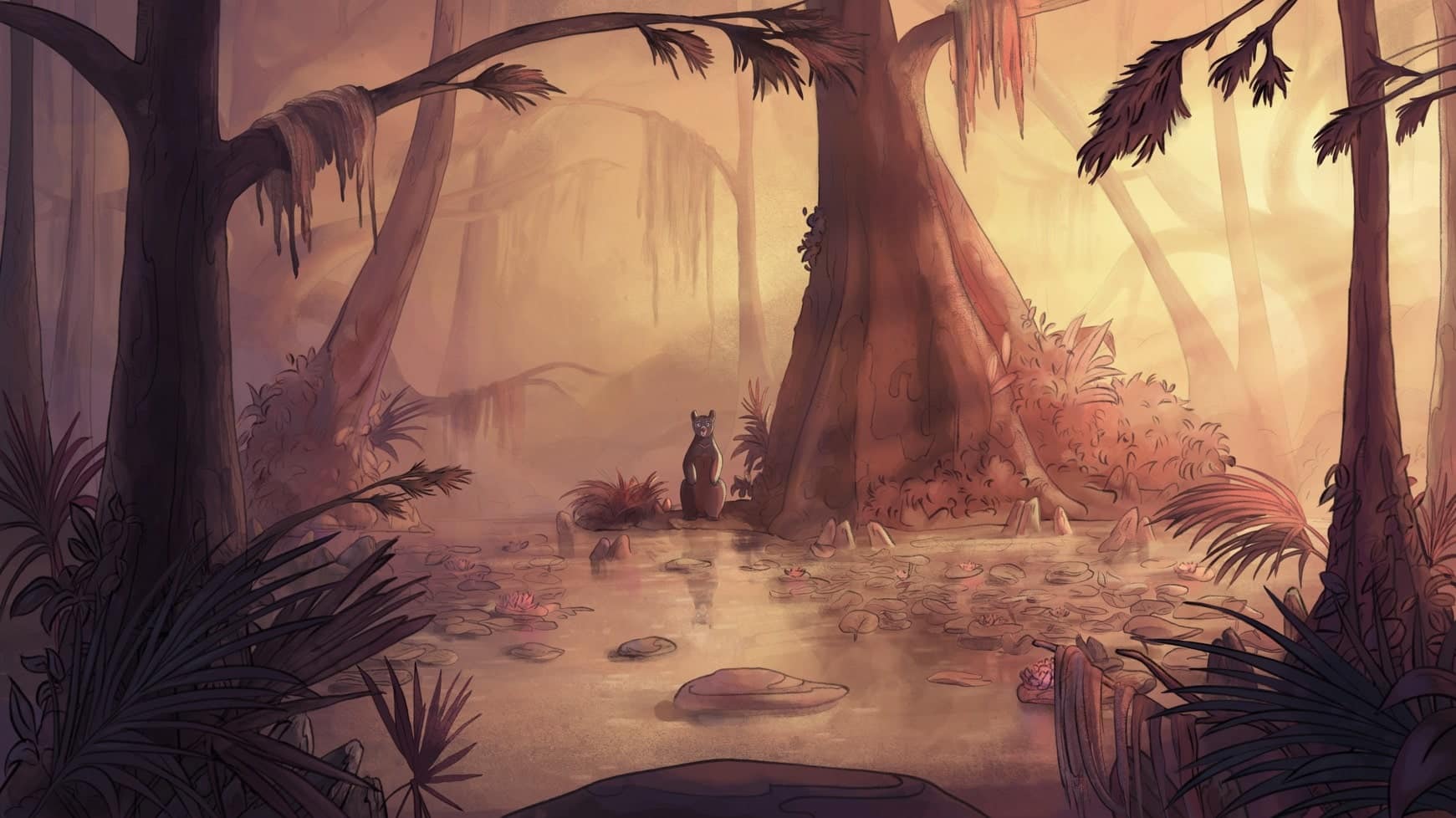 As for the animation, four main black bear characters, including two females, were conceptualized as inhabitants of a parallel universe intertwined with the father and son's daily wilderness exploration. Through these animated characters, we convey not only the Panhandle's story but also the boy's heritage and lineage. The intricate weaving of these parallel universes and their characters forms the film's core message.
VIE: Tell us about your decision to incorporate animation and how it contributes to the storytelling.
AZ: It allowed us to tell the history of the Panhandle in a way that didn't feel too heavy, dark, and foreboding. Second, it allowed us to show the world through the eyes of the Florida black bear. This perspective helps us create a strong empathy for and connection to the bears, an umbrella species. If you protect them and their habitats, you protect all the other species in those habitats by default.
VIE: How did you approach the challenge of inspiring empowerment in The Paper Bear, and what impact did you envision the film having on its viewers as you developed the storyline?
AZ: Rather than focusing on human actions and past mistakes, we crafted a fictional story that allows viewers to observe the narrative from an outside perspective. We aimed to evoke empathy and create strong personal connections with the characters, leaving the audience with an understanding of the past without guilt or shame. We wanted viewers to develop a deep love for the characters, as this love becomes a powerful vehicle for delivering their message.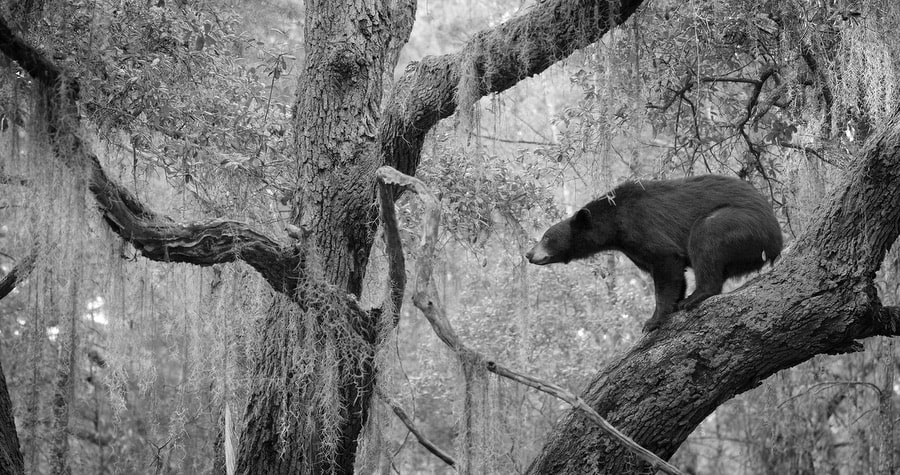 Our goal was to create a lasting impact, drawing inspiration from the films that influenced us in our childhood. By recreating the nostalgic look and feel of classic 1980s cinema, we sought to provide a respite from confrontational narratives and ignite a sense of connection and love for the characters. In a world tired of darkness, we intended to inspire viewers and foster connections with others and the natural world.
VIE: What's next for you and AZA Productions after The Paper Bear? Are there other environmental issues or locations you want to explore through film?
AZ: The Paper Bear has become a nonprofit, with me serving as its president. This film is just the beginning of our journey. One exciting aspect of our partnership is the combination of Sean's nonprofit expertise and my background in business. We aim to establish a self-funding organization, generating revenue by selling our feature films to major streaming platforms. This revenue will be utilized to create more educational films about the Panhandle's biodiversity. The characters we create will continue to live on, and we will also develop educational content for schools, local governments, and tourists. AZA Productions will likely handle the production and direction of this content. It has always been my vision to bring AZA Productions into the feature film arena, and now we have achieved it. Additionally, AZA Productions has other film projects in the pipeline, which I intend to pursue once we complete The Paper Bear's post-production and release.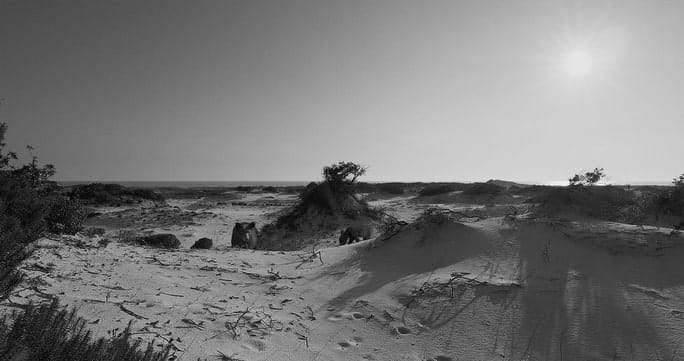 VIE: How can the local community become more involved in preserving the region's biodiversity?
Support the 2021 Florida Wildlife Corridor Act to connect green spaces in the Panhandle. Contact your representatives and voice your support. Limited funds require state legislators to determine where investments will be made over the next decade. The wildlife corridor needs enhanced protection and accessibility for animals. Seven central populations of Florida black bears are isolated, resulting in genetic islands. Connecting these populations through wildlife corridors is essential. A detailed article on the act can be found here: FloridaMuseum.ufl.edu/earth-systems/blog/the-florida-wildlife-corridor-act-what-is-it-and-what-changes-will-it-bring.
Learn how to coexist with wildlife on your property. Educate yourself and appreciate the unique plants and animals around you.
Highlight the diverse wonders of our home beyond its beaches. The Panhandle offers exceptional biodiversity extending to the Alabama and Georgia borders. Educate visitors and newcomers about the region's natural treasures and foster harmonious coexistence.
Embrace our wildlife as integral parts of our community. Instead of considering them nuisances, recognize the value of our remaining wild spaces. Let's protect and respect the plants and animals that share our environment.
Promote collaboration between developers and property owners to coexist with biodiversity. Encourage dialogue and the creation of wildlife corridors connecting developments, neighborhoods, and individual land parcels. Shift our conservation mindset towards enabling free movement for all species and safeguarding genetic diversity.
Provide financial support to Nokuse Plantation. Help expand this 55,000-acre nature preserve, establishing a vital wildlife corridor between the Eglin reservation and Pine Log State Park. Join in securing a legacy for future generations.
Express gratitude to the dedicated individuals managing our state parks and forests. Recognize their tireless efforts in safeguarding our precious natural resources. Work together and offer support to protect and preserve these invaluable assets.
— V —
---
To learn more about the film and for detailed information about how you can take action and help bring awareness to the natural wonders of the Florida Panhandle, visit ThePaperBear.org.
ARTICLE CATEGORIES