Build Your Vacation Bucket List
Long known as the most popular vacation destination along Northwest Florida's Gulf Coast, Panama City Beach has welcomed visitors to its sunny white-sand shores even before it became incorporated in 1977. It's got many monikers—some of them more flattering than others—but the "World's Most Beautiful Beaches" is one that's undeniably accurate. According to TripAdvisor, the twenty-seven-mile stretch of dazzling Gulf of Mexico coastline ranks in the top three beaches in the US. As locals, we might be a little biased, but we agree. If you're planning a trip to Panama City Beach this year, take a look at these ten stops, from east to west, and consider adding a few to your vacation itinerary!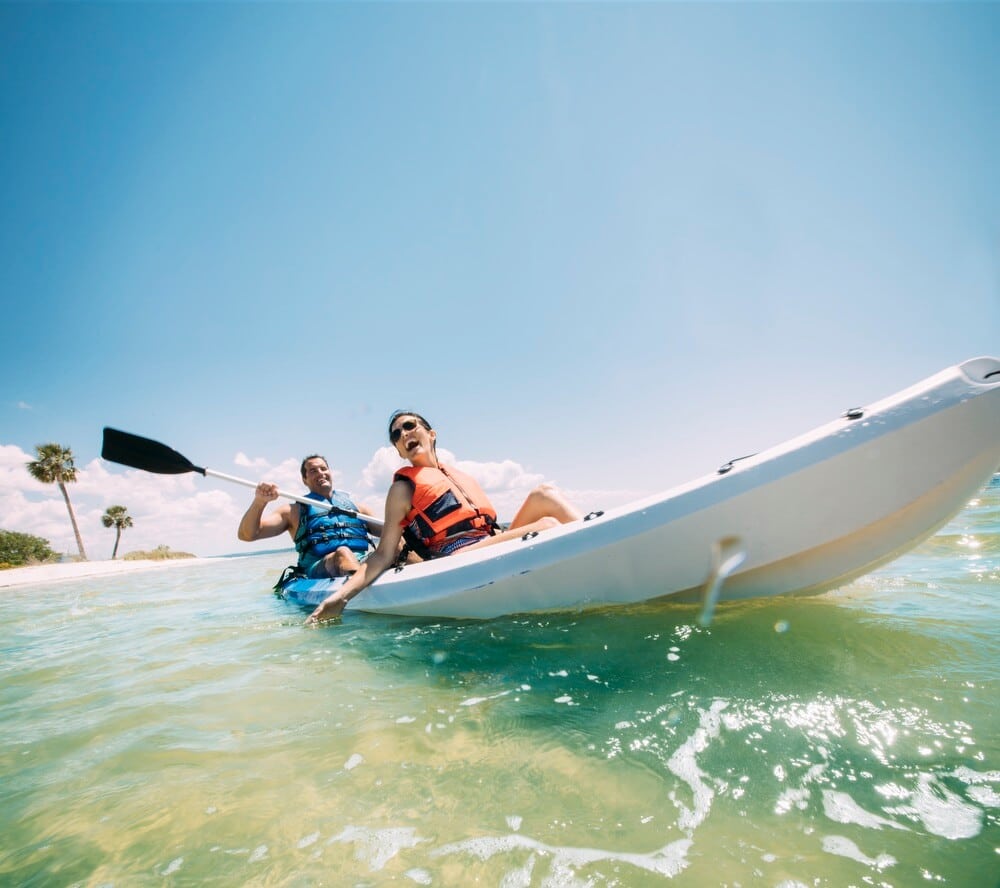 Saint Andrews State Park and Shell Island
The views, the warm Gulf waters, and the spectacular sandy beaches across Panama City Beach truly can't be beaten, but Saint Andrews State Park is a favorite among locals and visitors alike for a peaceful, relaxing beach day immersed in nature's beauty. Saint Andrews State Park offers fishing, kayak, and paddleboard rentals, campsites, picnic areas, grills, cycling, and walking paths, geocaching, boat slips, snorkeling, swimming, and wildlife viewing. Catch the shuttle boat for a tour of Shell Island, a secluded beach across the mouth of Saint Andrew Bay where you can find some souvenir shells, as it lives up to its name! floridastateparks.org/parks-and-trails/st-andrews-state-park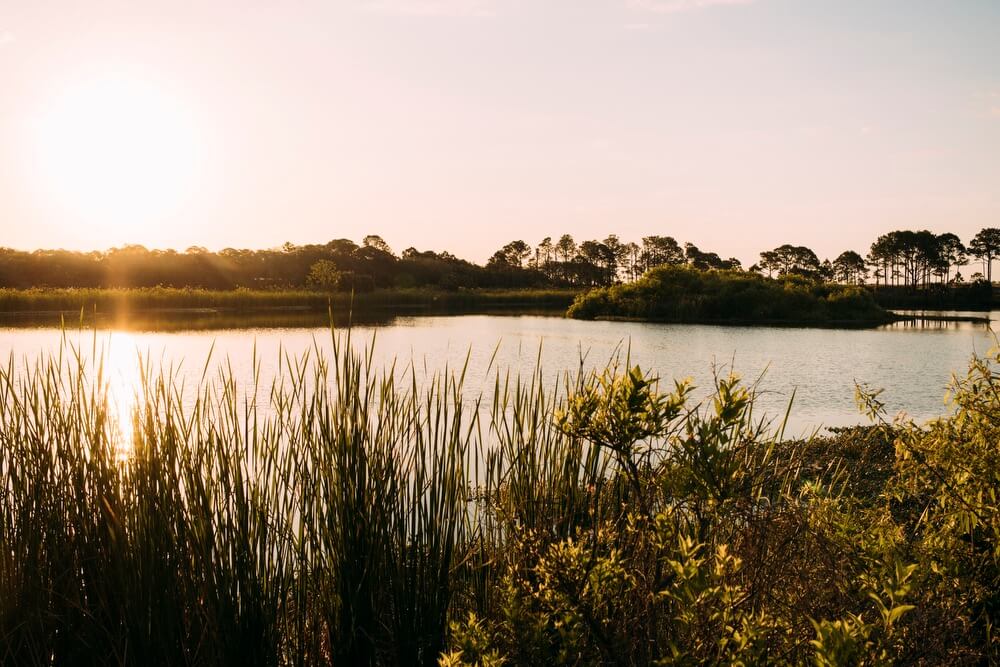 Captain Anderson's Restaurant & Waterfront Market
A staple of Panama City Beach since 1967, Captain Anderson's is a must for many returning visitors year after year. The expansive restaurant and bar overlook the marina on Grand Lagoon just off Thomas Drive. The restaurant's proprietors, the Patronis family, work year-round with local fishermen, oyster providers, and other local purveyors to not only harvest the freshest seafood but also preserve the Gulf Coast's underwater ecosystems to ensure a thriving environment for wildlife. This award-winning landmark restaurant and seafood market welcome guests to enjoy dinner, dessert, wine, cocktails, and a great atmosphere eight months of the year. CaptAndersons.com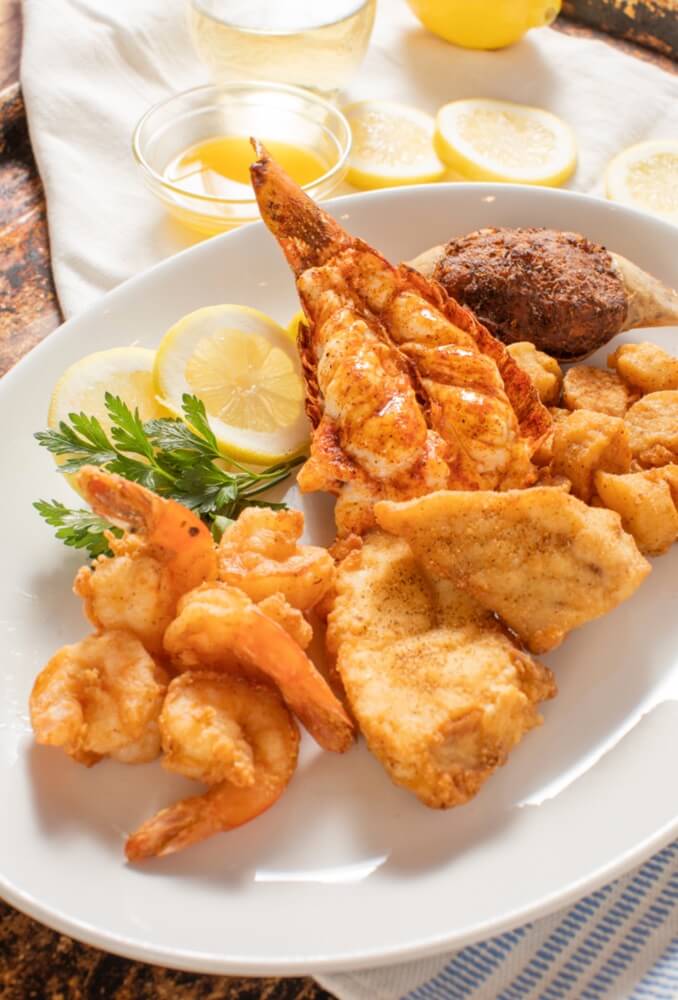 Gran Maze at Coconut Creek Family Fun Park
Tucked between Front Beach Road and Thomas Drive, you might notice a series of white fences rising tall among palm trees, quirky sea creatures, and four colorful towers. This fun-filled labyrinth is the Gran Maze at Coconut Creek Family Fun Park, a twisting puzzle for kids of all ages, families, and friends to navigate. Be sure to stop at all four checkpoints within the labyrinth and then submit your card at the end to see how your time stacks up against others who visited that day! Coconut Creek also has a beautiful miniature golf course so you can tee up and compete with your squad for some more classic PCB fun. CoconutCreekFun.com
Firefly Restaurant & Sushi Bar
Maybe you're visiting the beach for an anniversary, honeymoon, birthday, or another special occasion, or perhaps you just want a fantastic dinner any night of the week. The atmosphere, food, cocktails, wine selection, and service at Firefly have made it a go-to spot for casual fine dining near the beach. The award-winning restaurant and bar offer fresh seafood, steaks, pasta, salads, and appetizers that always satisfy. The she-crab soup is a must-try, while the Firefly Sushi Bar offers an incredible selection of rolls, nigiri, and more. Lunch will soon be available for takeout via the restaurant's new On The Fly café, right next door! FireflyPCB.com | Ontheflypcb.com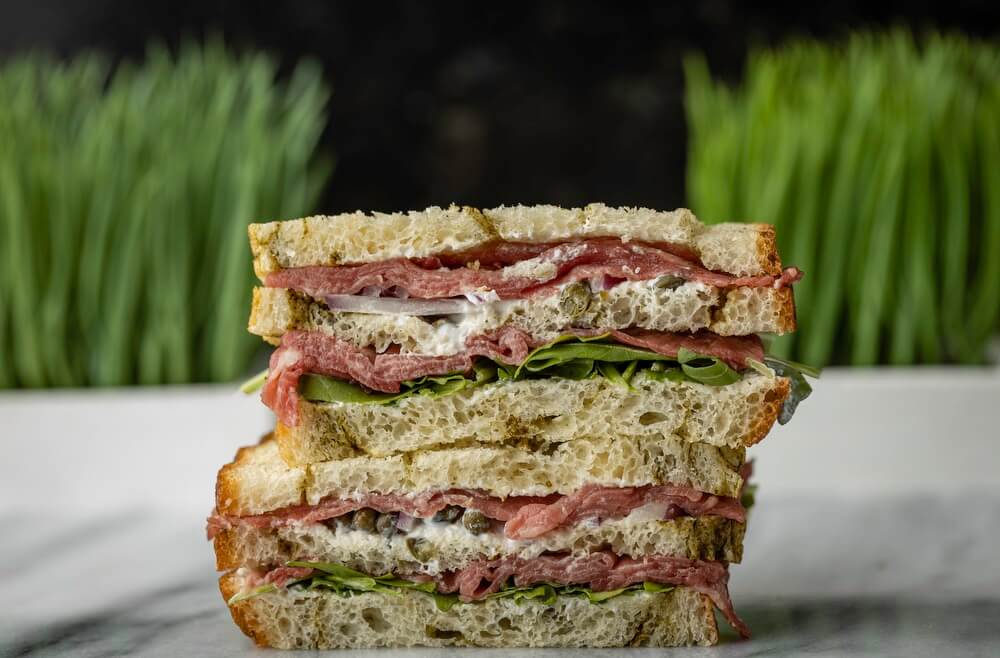 Gulf World
Have you ever wanted to splash and play with dolphins, sea lions, penguins, and more?
Education and conservation are top of mind at Gulf World Marine Park, where guests can experience professional exhibitions and up-close encounters with incredible creatures native to the Gulf of Mexico and beyond.
Daily educational shows are available, along with exhibits, interactive experiences, and a feathered friends show for aviary fans. You can also learn more about the Adopt a Sea Turtle program benefiting the Gulf World Marine Institute's conservation efforts for these incredible creatures who nest annually on Panama City Beach. GulfWorldMarinePark.com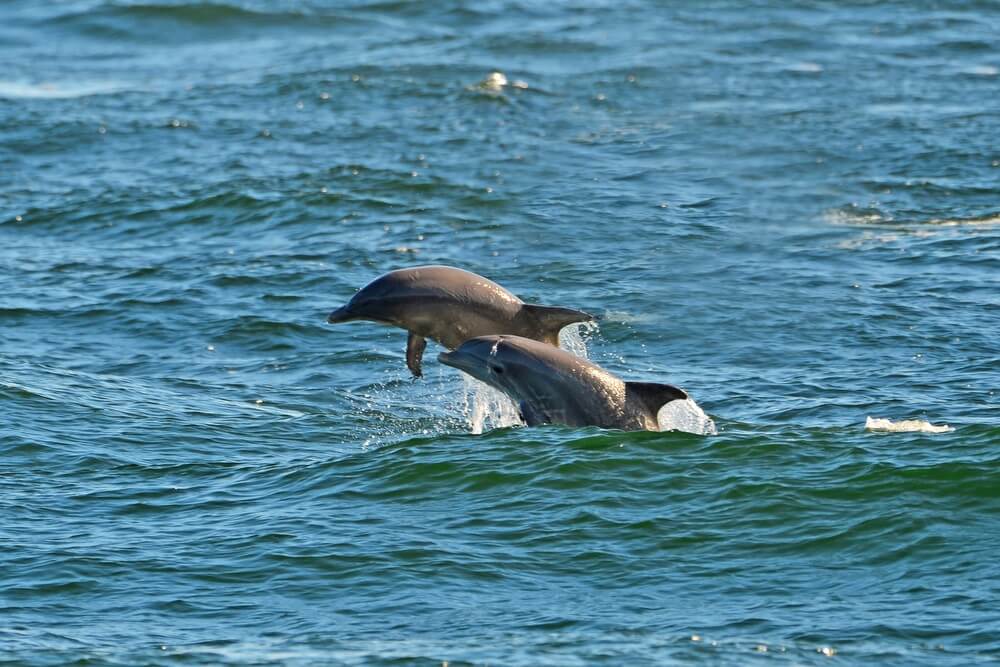 Diego's Burrito Factory
For a casual night out with friends and some delicious tacos, burritos, quesadillas, and margaritas, look no further than Diego's, with locations on Front Beach Road and Thomas Drive. The indoor-outdoor atmosphere is lively, perfect for kicking back and relaxing after a day on the beach or watching the latest sporting events. Try the shrimp tacos for a taste of the Gulf, and don't forget all the accouterments such as fresh guacamole, salsa, and queso. DiegosBurritoFactory.com
Russell-Fields Pier and Doggie Beach
Get a new perspective on the beach when you take a stroll to the end of Russell-Fields Pier at Pier Park! Also known as City Pier, this centrally located icon is an excellent spot for fishing or watching local anglers pull in their catch for the day. On the beach below, look for the canines splashing in the waves, as Panama City Beach's pet-friendly area is located here. Leashed pups are welcome to enjoy the sand, sun, and surf with their two-legged companions.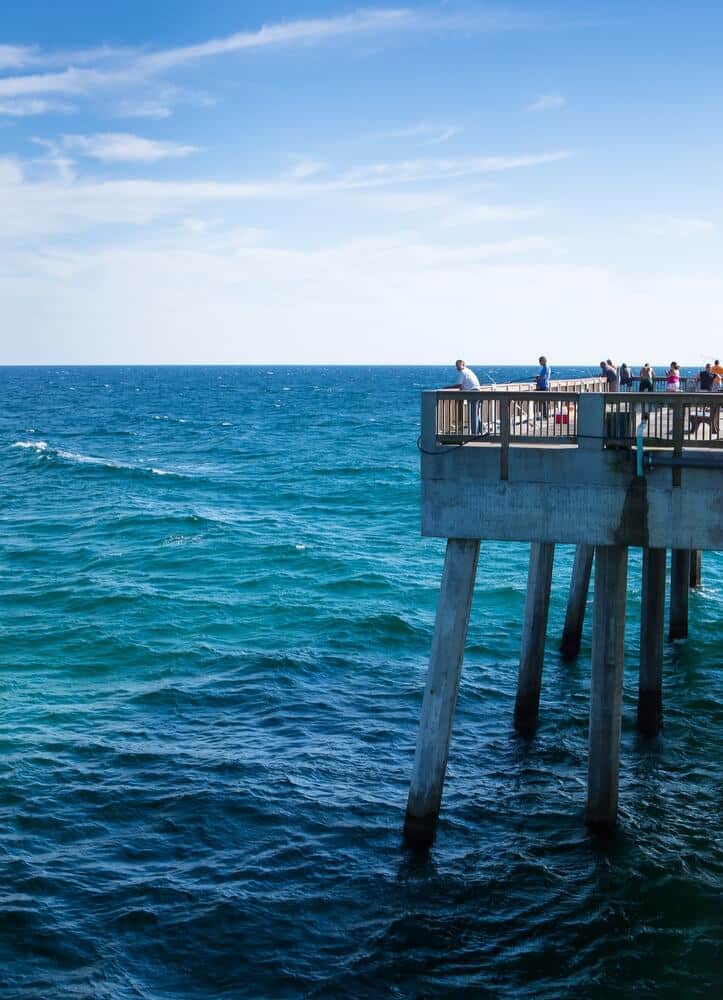 SkyWheel Panama City Beach
Want the best view of Pier Park, the white-sand beach, and the shimmering Gulf beyond? Take a ride in the SkyWheel, a two-hundred-foot, all-enclosed observation wheel with ample windows and panoramic vistas. For a truly unforgettable experience, try it at sunset! The exciting attraction also includes an eighteen-hole miniature golf course, a ropes course, and the Snack Shack, all located in the heart of the Pier Park shopping, dining, and entertainment district. SkyWheelPCB.com
Thomas Donut & Snack Shop
Nostalgia is served! Since 1971, Thomas Donut & Snack Shop has been a favorite among locals and tourists alike. The walk-up bakery and cafe makes hundreds of fresh doughnuts, cinnamon twists, apple fritters, and so much more daily. They also offer breakfast and lunch items, including kolaches, burgers, hot dogs, pizza, sandwiches, fries, milkshakes, coffee, and more. Grab it and go for a special treat in your vacation rental, or stick around to lounge on the deck and take in the soothing sound of waves and unobstructed view of the Gulf of Mexico just across Front Beach Road. ThomasDonutandSnackShop.com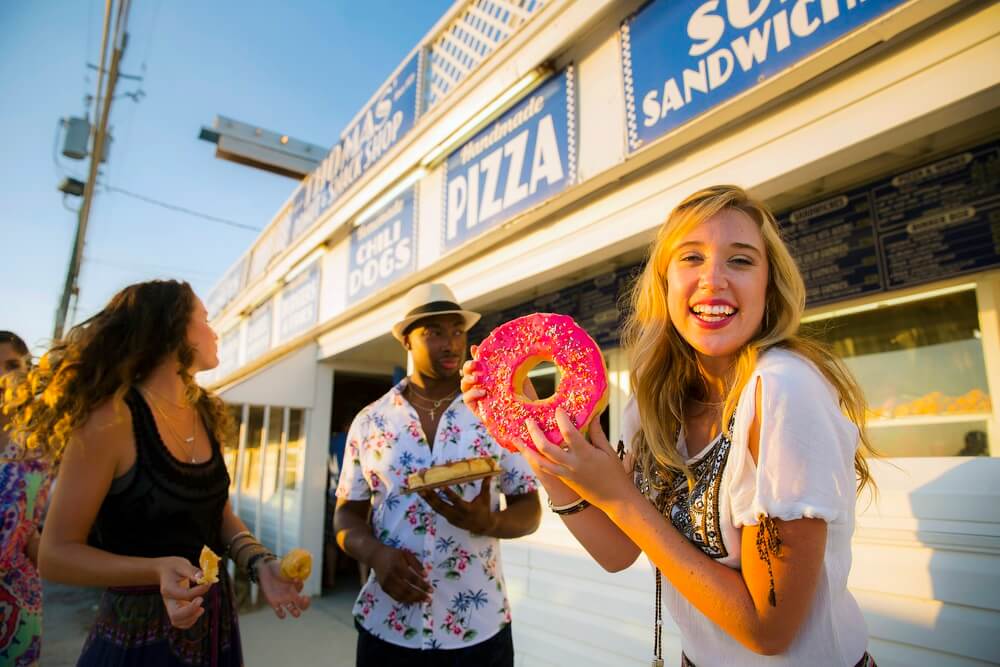 Camp Helen State Park
On the west end of town, just past the outflow from Lake Powell, Camp Helen State Park bids PCB visitors adieu (or welcome, if you're headed east).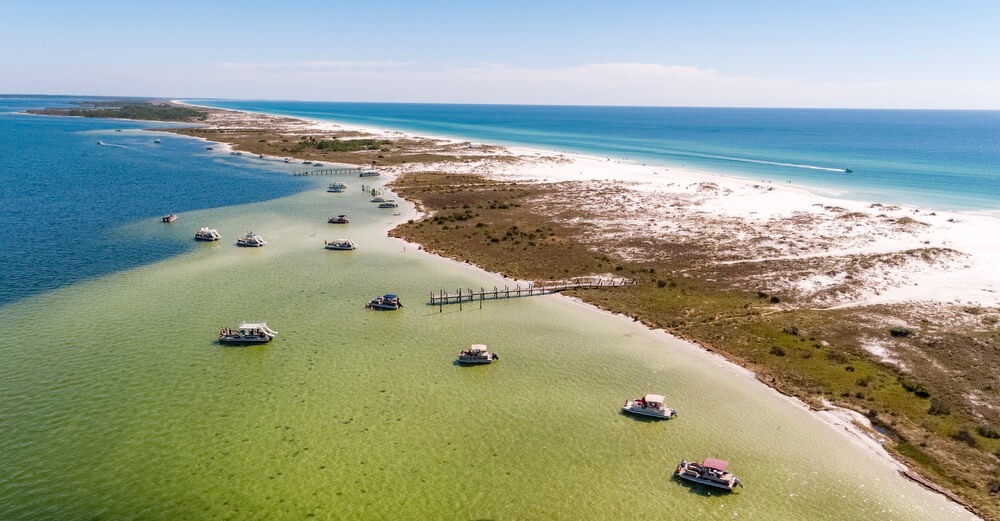 The park's walking trails offer a look at Northwest Florida's dynamic ecosystem, from white-sand beaches and the saltwater Gulf to the flatwoods, the freshwater lake, the marsh, and more.
Paddleboard and kayak rentals are available, along with picnic areas, fishing, and events. If you choose to spend your day on the park's beautiful beach, pack a lunch and plenty of sunscreen so you can relax and enjoy the salty air and to-die-for sunsets. FloridaStateParks.org/parks-and-trails/camp-helen-state-park
— V —
---
Head to VisitPanamaCityBeach.com to learn more and start planning your next beach vacation!
ARTICLE CATEGORIES