By Sallie W. Boyles  |  
Photography by Pure 7 Studios
Although Paige and Matt met while students at Louisiana State University, they didn't start dating until they both had relocated to Washington, D.C., for their careers; Paige works for a lobbying firm and Matt, who is from Mobile, works for an Alabama congressman. The two were engaged in April of 2011 while on a trip to Hawaii, and they absolutely knew that Paige's family home on Joe's Bayou in Destin was the place for their wedding.
Like many brides, Paige said yes to her dress at Kleinfeld's in New York with an extra positive feeling about her choice. She loved the first gown she tried on by Elizabeth Fillmore and then had the unexpected pleasure of meeting the designer, who was in the store for a trunk show.
"My cousin lived in New Orleans, and her wedding was supposed to take place right after Hurricane Katrina hit in 2005," Paige explains. "She needed a new dress: hers had been in a Saks Fifth Avenue store that had caught on fire, so the dress had smoke and water damage. When my cousin contacted Elizabeth Fillmore with her predicament, she rushed to make a brand-new dress from scratch in time for the wedding." Paige, in turn, feels she was meant to have a Fillmore gown.
Paige and her mother planned the 275-guest wedding without the help of a wedding coordinator, deciding to brave the coastal setting and erratic weather patterns. The May 5, 2012, wedding seemed to fall perfectly into place—from tiny attendants who obediently walked down the aisle to pleasing temperatures and soft breezes that enabled all of the festivities to proceed outdoors. "I was so relieved it didn't rain I could have cried!" Paige says.
"Living so far away from friends and family, it was amazing to have a big wedding with so many gathered together," says Paige.
Favorite Wedding Moment: "We left on a boat, so we had a wonderful view from the water. We'll never forget seeing everything illuminated by fireworks while our friends and family held huge sparklers and waved good-bye," says Paige.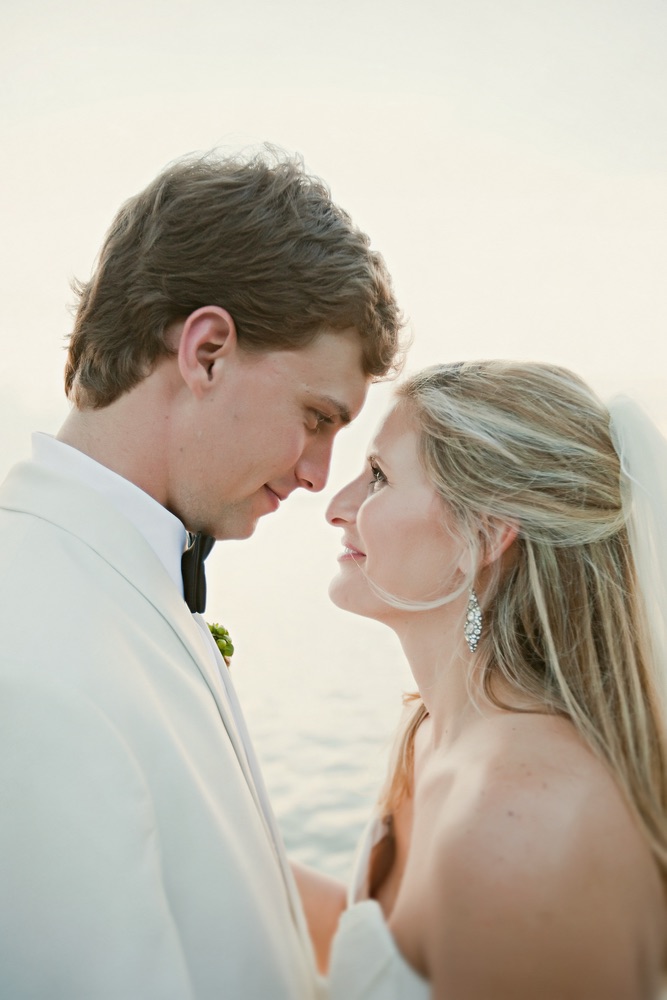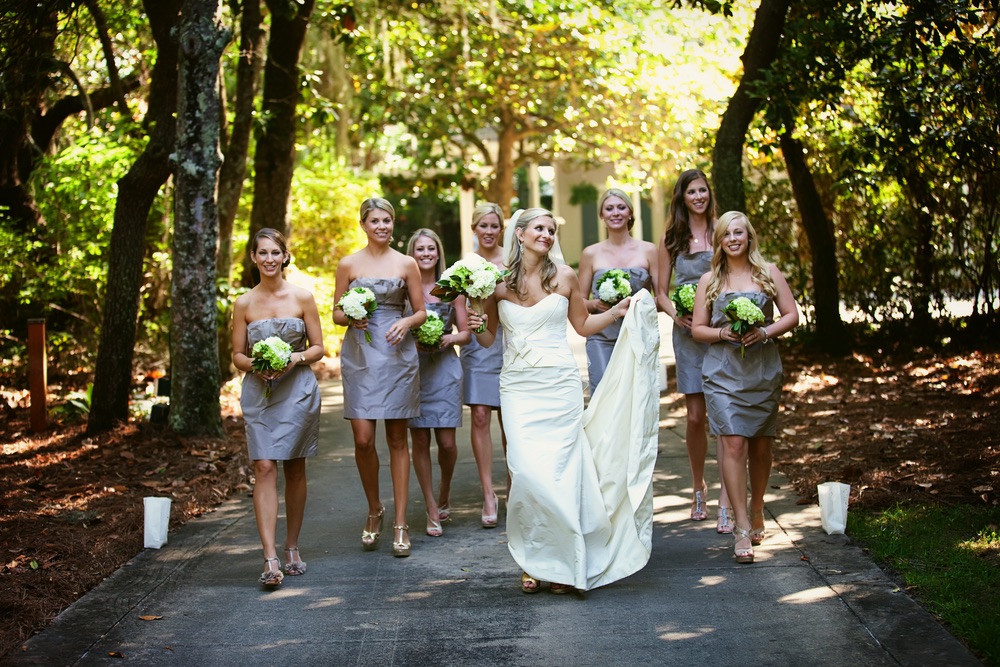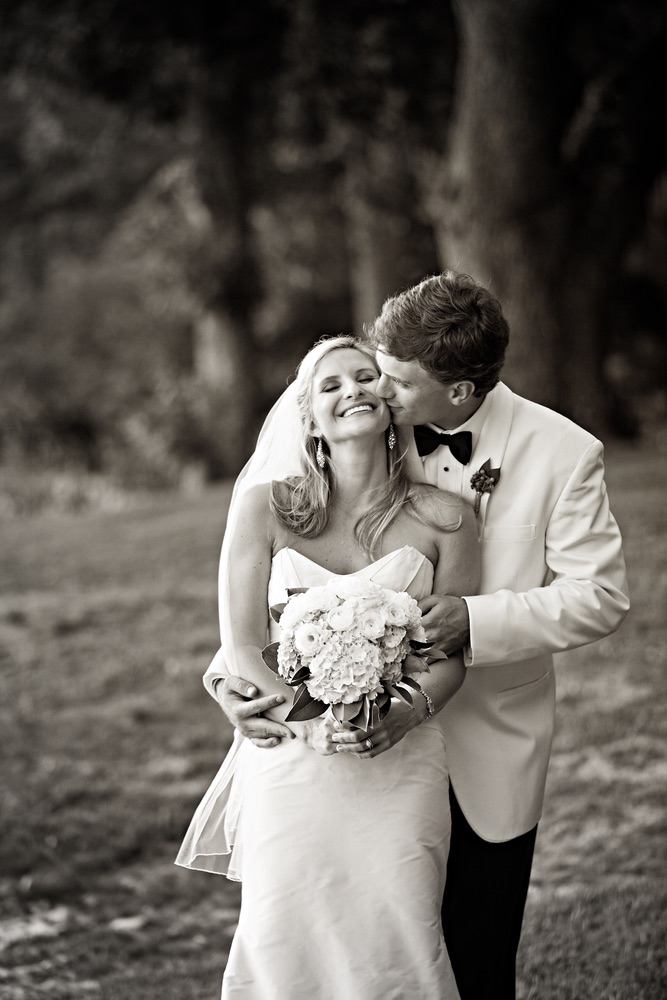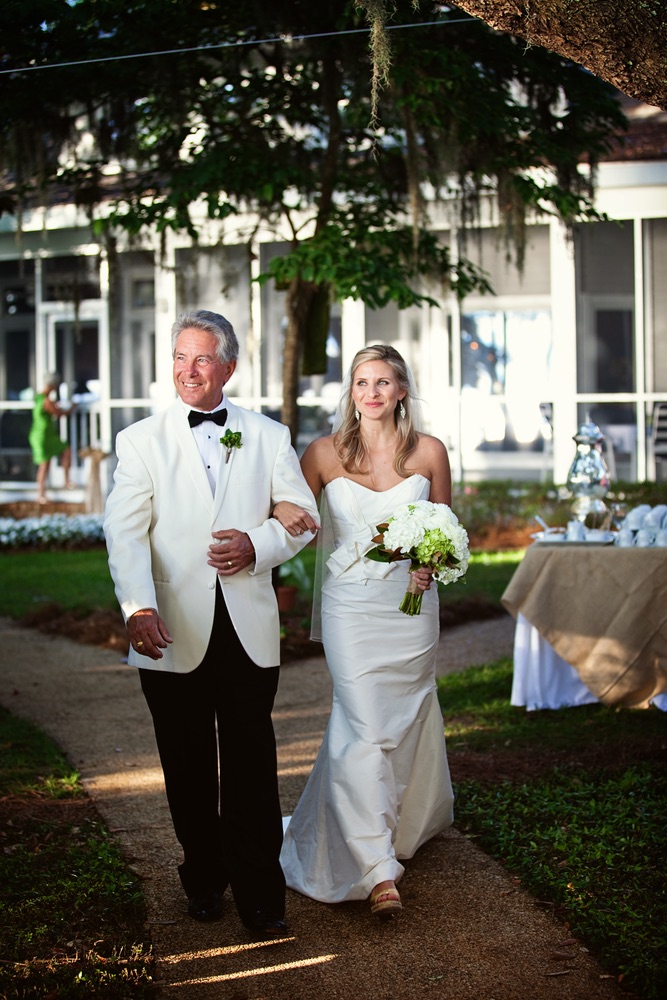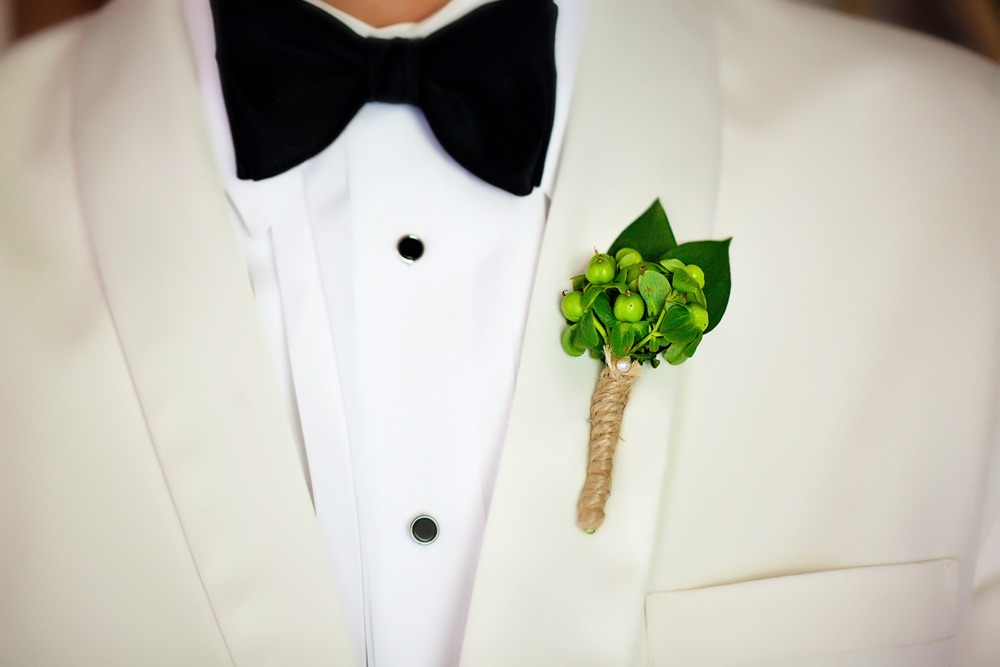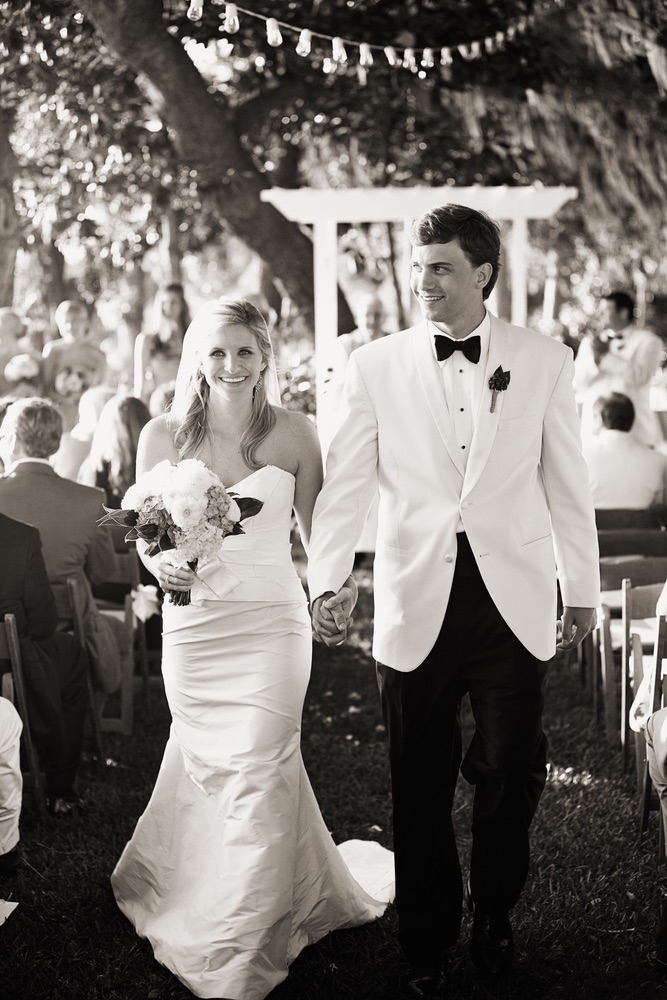 — V —
---
Vendors: Bella Flora Classic City Catering of Pensacola Pure 7 Studios Cakes by Tanis Sarah Jane Francis Papa Sol
ARTICLE CATEGORIES