The Rebirth of the Agrihood
By Allison Smith | 
Photography courtesy of Olivette Riverside Community and Farm
The pandemic has affected us all in many different ways, but one of the most interesting and positive impacts it has had is inspiring people to live closer to nature—away from the shoulder-to-shoulder realities of big-city life. Retirees, in particular, have begun seeking out communities where they can live close to the land alongside others of all ages with the same intention. Agrihoods are stepping up to meet this growing need.
Agrihoods are communities built around working farms that focus on healthy lifestyles. Olivette Riverside Community and Farm—an agrihood I cofounded in Western North Carolina—is one such example. It's a 346-acre planned community along the French Broad River near Asheville, North Carolina. We transformed this historic farm site into a fully operational organic farm, the area's first and only true farm-to-table community.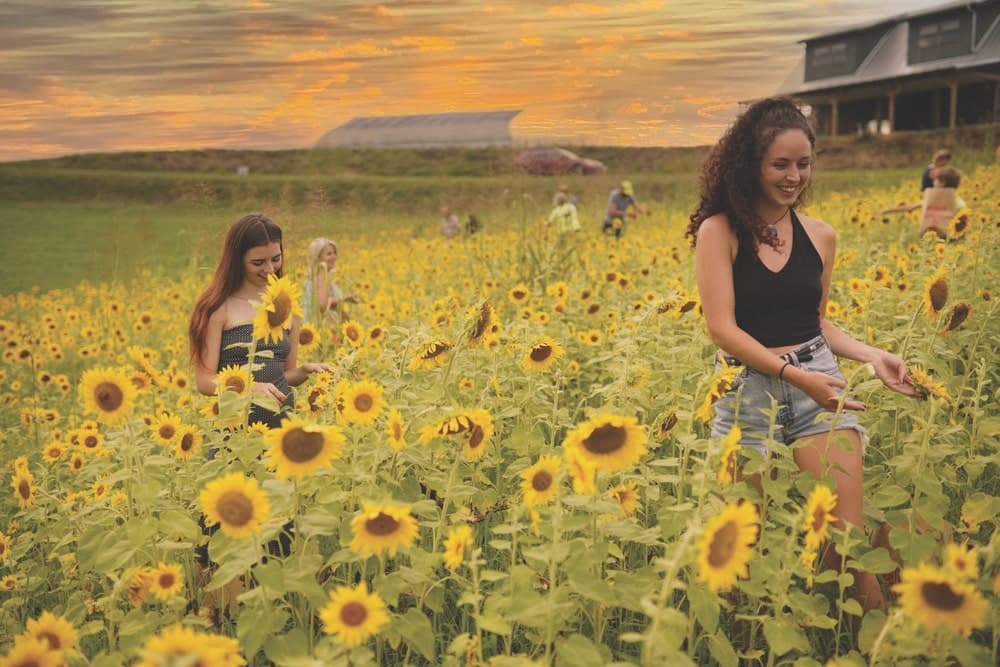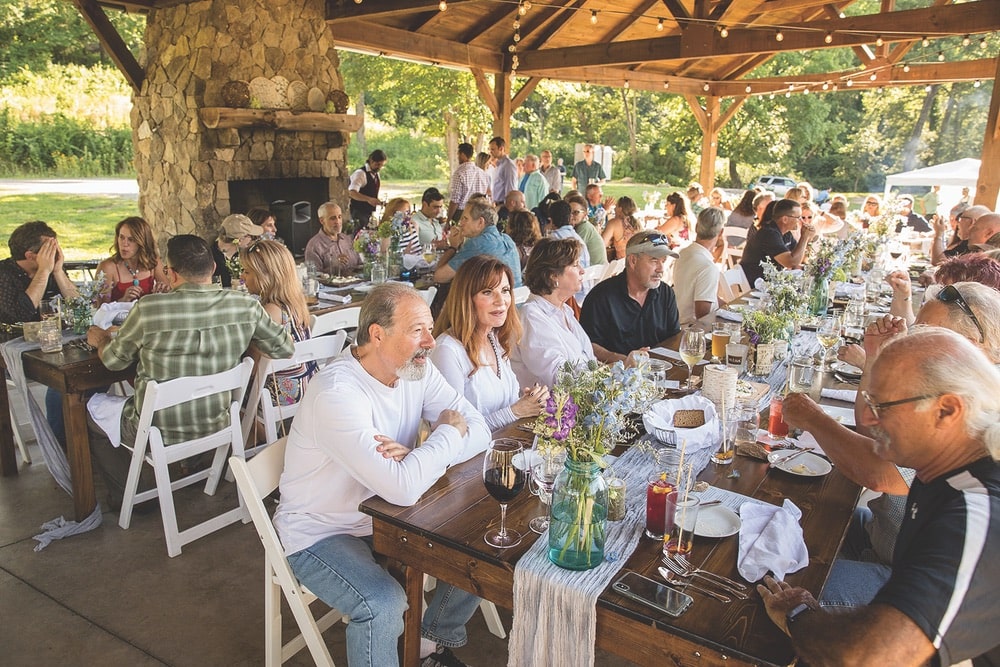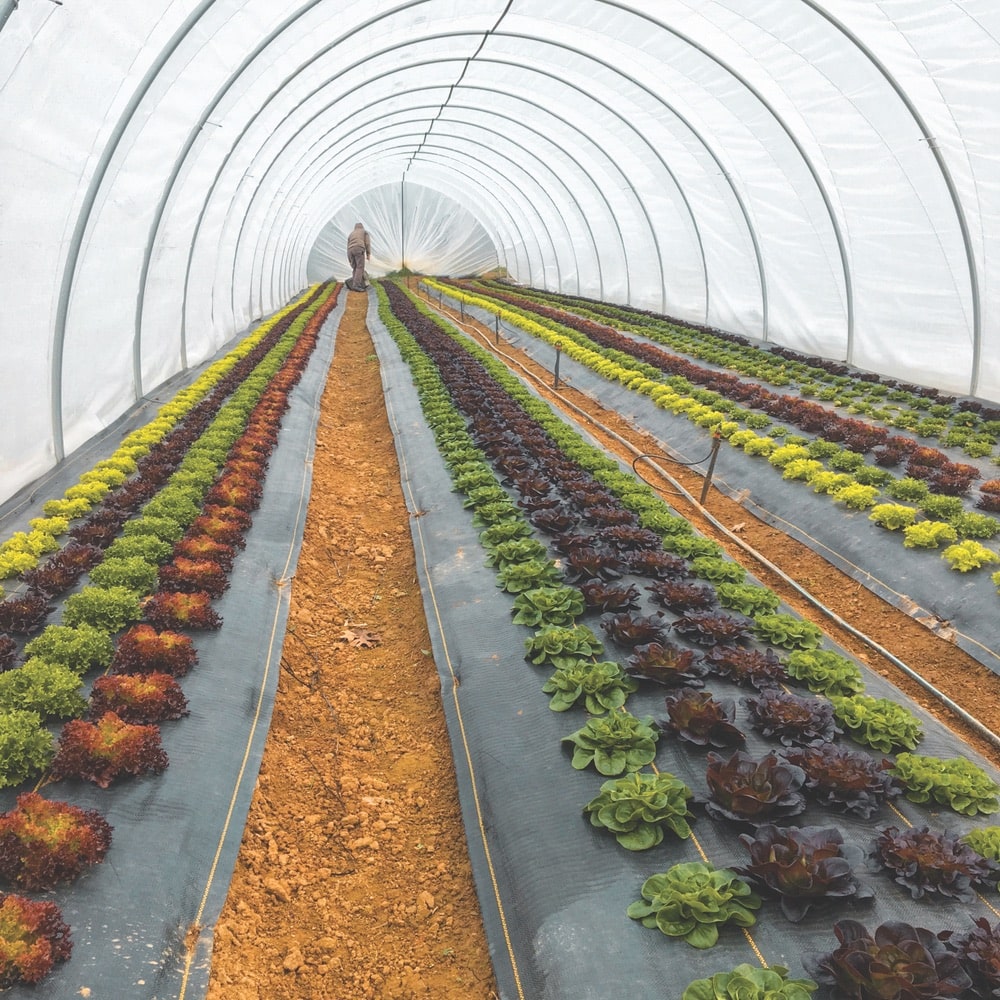 With the farm at its core, Olivette's gardens, extensive trail system, dog park, island park, and riverfront access allow residents to enjoy activities such as hiking, cycling, fishing, birding, and wildlife viewing. Residents of all ages join in a wide variety of community activities such as performances, storytelling, arts events, and farm-to-table suppers.
Perhaps what is most appealing to retirement-age home buyers, though, is the multigenerational nature of such communities. Residents of all ages have the opportunity to get to know one another in a beautiful, naturally welcoming environment. Retirees are moving into a time of life where they really want to thrive and, as health-centric communities, agrihoods make that truly possible on all levels: healthy food, healthy movement opportunities, and healthy, happy hearts and minds thanks to the inclusive, multigenerational atmosphere.
Residents of all ages have the opportunity to get to know one another in a beautiful, naturally welcoming environment.
And did I mention the food? Living in an agrihood means access to farm-fresh foods grown by a farmer in your neighborhood. Our veteran and intern farmers grow, clean, and sell nutrient-dense produce that connects residents to the food they eat and the land where it grows.
It's a four-season organic farm operation that involves planting cover crops, propagating seeds in greenhouses during the colder months, and then transplanting those seeds into the fields for warm-season growing. Residents buy into a weekly produce plan and receive fresh food throughout the year.
— V —
---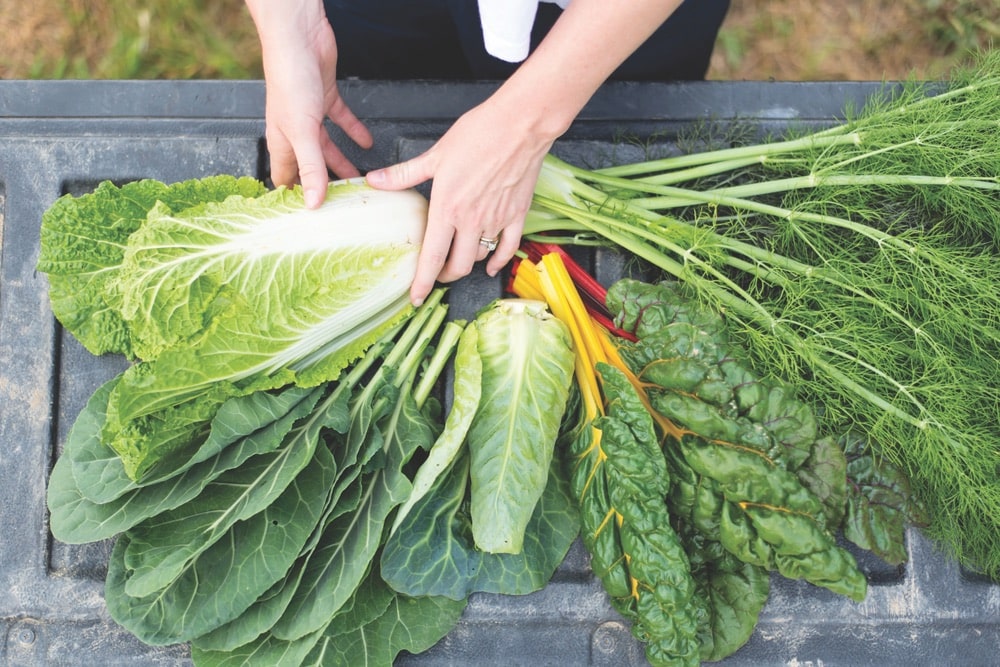 Dinner, Agrihood Style
Want to sample some of the amazing food we enjoy in our agrihood? Here's a delicious recipe for you to try. Baked sweet potatoes are a wonderfully simple, nourishing, and delicious farm-to-table meal. We paired ours with sautéed spinach and mushrooms, adobo sauce, and fresh chèvre.
Ingredients
Fresh sweet potatoes
1 teaspoon of butter
1 teaspoon olive oil
1 clove of garlic, minced
1 cup of fresh mushrooms
2–3 handfuls of fresh spinach
Salt and pepper to taste
Adobo sauce to taste
Fresh goat cheese (chèvre), for garnish
Directions
1. Preheat your oven to 400 degrees.
2. Poke the sweet potatoes with a fork.
3. Place them on a lined tray and bake on the middle rack for one hour.
4. In a medium skillet, melt a teaspoon of butter with a teaspoon of olive oil. Add one clove of minced garlic.
5. After the butter is melted, add some mushrooms of your choice. We used a mixture of oyster, button, and shiitake!
6. Sauté until the mushrooms release their juices, then add two to three handfuls of spinach.
7. Wilt the spinach and add salt and pepper.
Assembly
Open your sweet potato, add a pat of butter, add your mushrooms and spinach, sprinkle with adobo sauce and fresh chèvre, and bon appétit!
Agrihoods: A Model for Social and Economic Recovery
The planning that went into making Olivette a premier agrihood is now attracting people yearning for social and economic recovery and new models of community in the postpandemic world. Many residents are early adopters looking to invest in new technologies and ways of living, paving the way for making these models more affordable and accessible for everyone.
The pandemic has accelerated existing trends like reducing one's carbon footprint, living in balance with nature, and telecommuting. And now, retirees have discovered that agrihoods offer the perfect balance of ultimate relaxation and community engagement.
Agrihoods hold the promise of a way of life that empowers healthy living and community connection—two things the whole world has been craving throughout this challenging time. If you've been curious about how to improve upon your health and well-being while feeling more connected to a community that's as invested in you as you are in it, agrihood living could be the perfect fit.
As we heal from the pandemic, let's also celebrate new opportunities for wellness. Together, we are transforming our lives, the lives of our neighbors, and the lives of the surrounding community. It's a wonderful experience, and it's no wonder so many now wish to incorporate it into their own lives. Now is the time to start thriving.
---
Farm-to-table living expert Allison Smith is a founding partner at Olivette Riverside Community and Farm near Asheville, North Carolina. The region's first "agrihood," Olivette is built around a four-season organic farm and designed to connect people with nature, community, and their food. Learn more at OlivetteNC.com.
ARTICLE CATEGORIES